This month we are thoroughly enjoying seeing a wide variety of projects in festive red, white, and blue color combinations, and we have decided to join in the fun!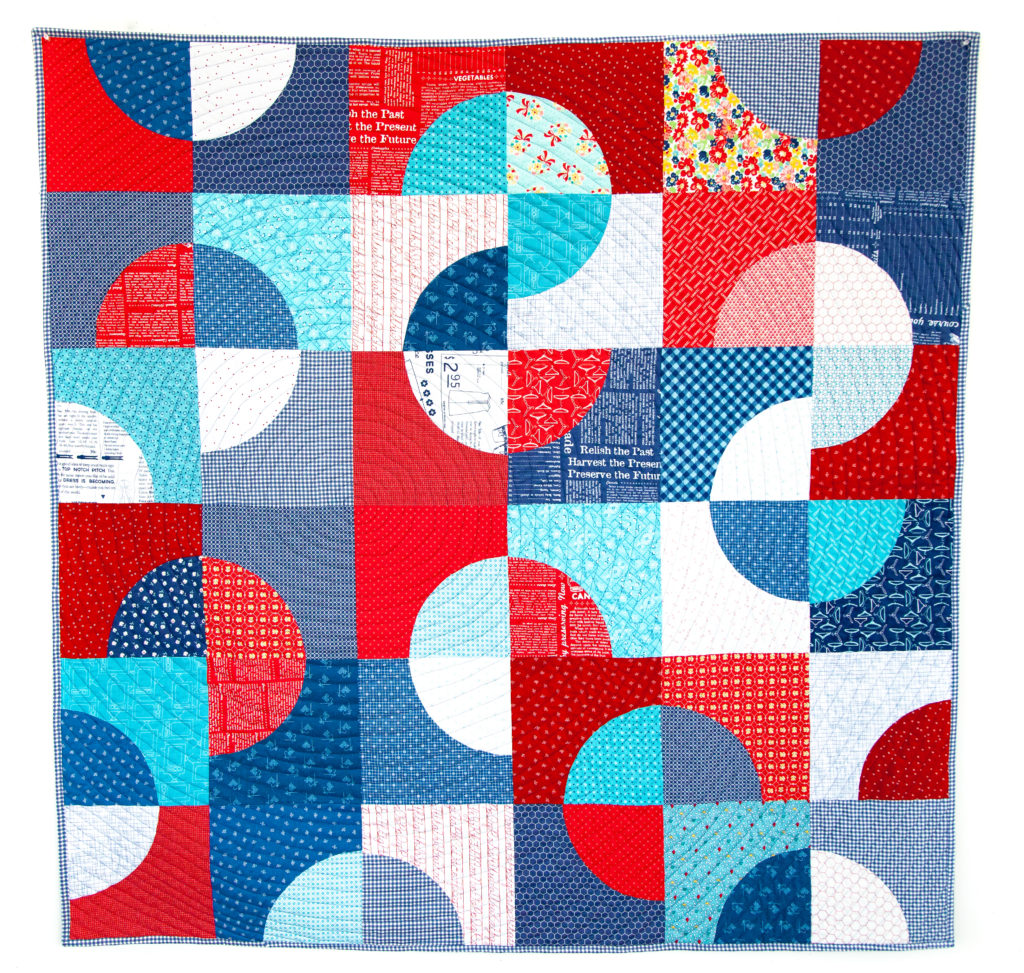 I decided to make this Drunkard's Path Quilt, perfect as a lightweight throw or picnic quilt. All of the fabrics are by Lori Holt. I pulled from her Granny Chic, Vintage Happy 2, Prim, and Bee Basics collections.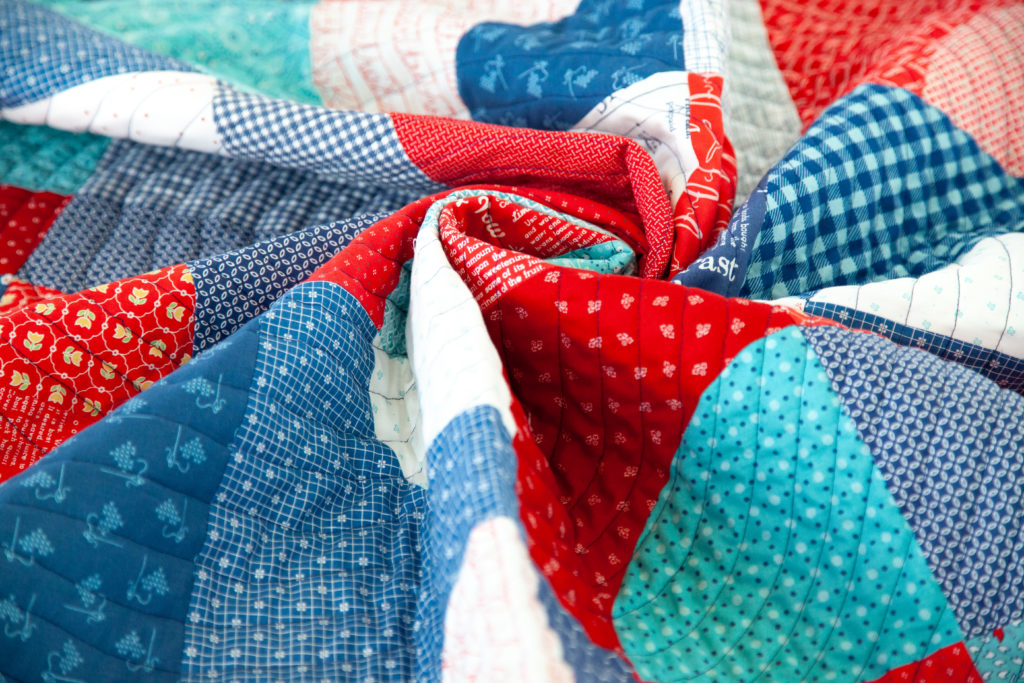 The Drunkard's Path block is super easy to make. There are lots of templates available for purchase as well as free tutorials for making your own block. Here is a great TUTORIAL for using both a template or creating your own freeform block, along with a helpful video showing how to sew the curves together.
Here is another handy TUTORIAL for making your own paper template. And one more LINK to ideas, templates, and patterns using the Drunkard's Path block.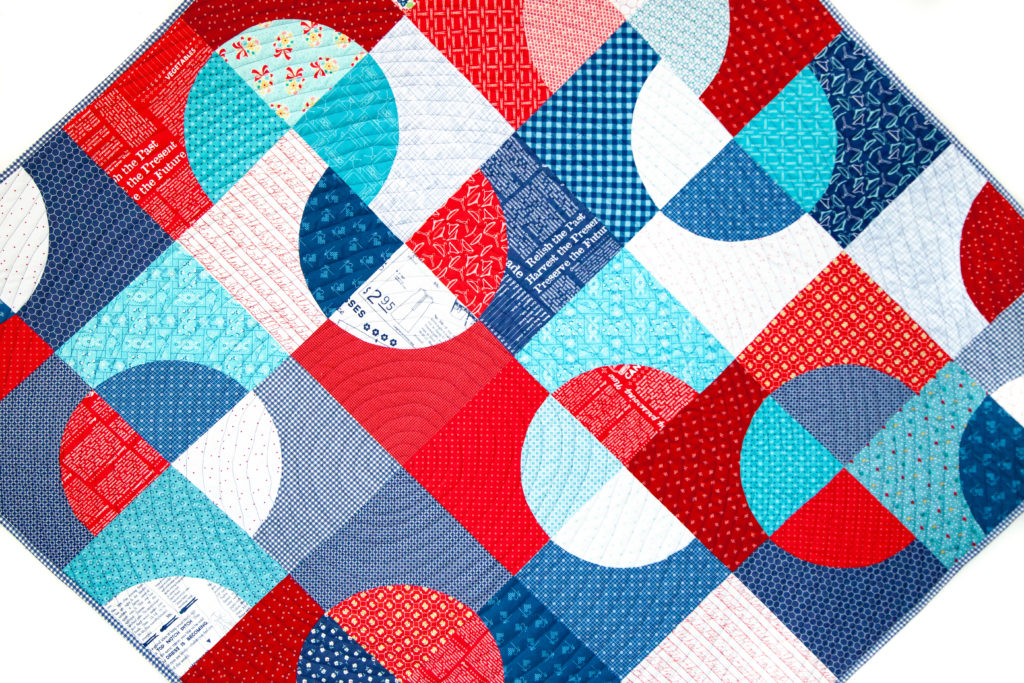 The most challenging part was arranging the blocks. The possibilities really are endless with the Drunkard's Path block. Do a quick internet search and you'll very quickly agree! I opted for a modern design with 3/4 circles – the fourth quarter of the circle turning in another direction, which then forms part of another circle.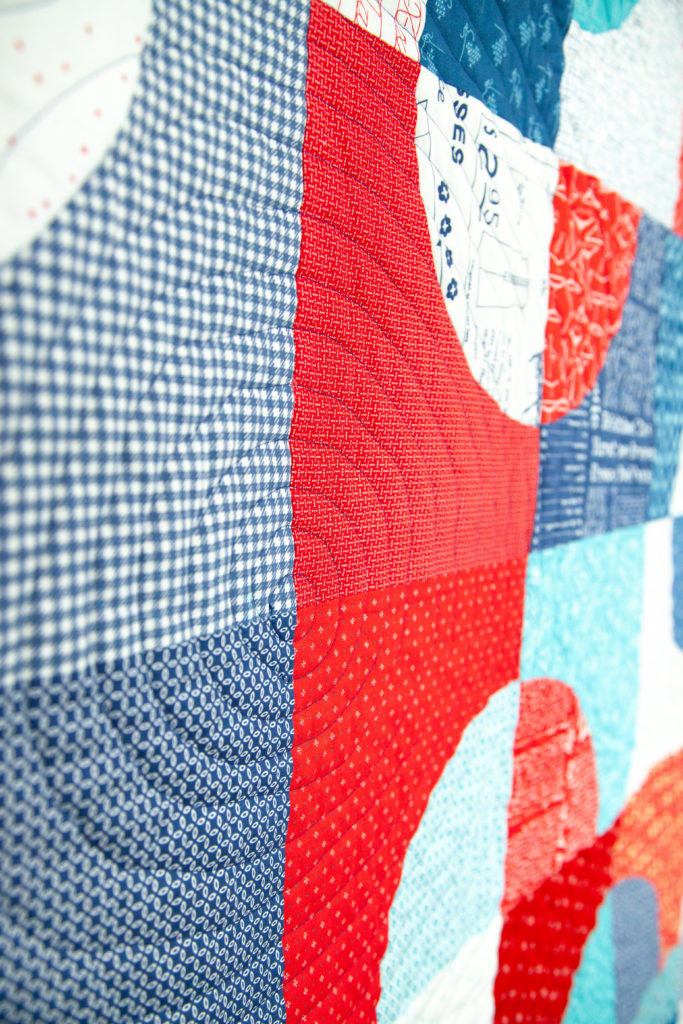 The quilt top came together quickly, and I needed an equally quick idea for quilting. I opted for this simple spiral design. I randomly chose a spot where four squares intersect to draw my initial circle. From there, I free motion quilted outward in a spiral pattern that extended all the way to the edges, and echoing at the corners. Because this was entirely free motion on my home machine, the lines are most definitely wonky — no perfectionism allowed!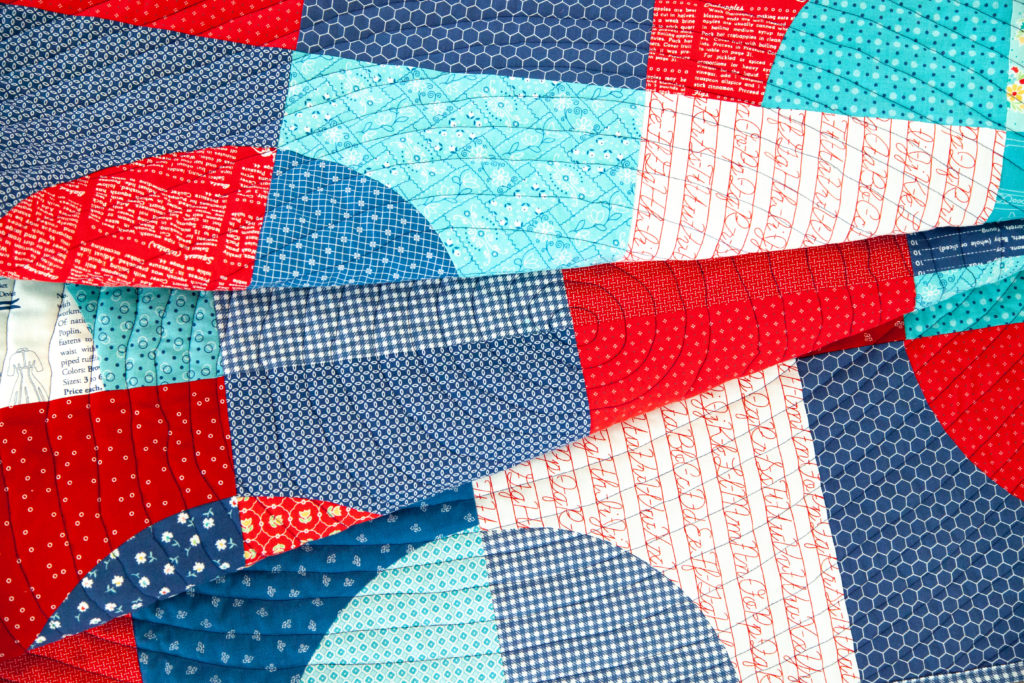 Here you can get a closer look at the very wonky quilting. If you opt to use a walking foot and a guide, you can do this same design with perfectly even lines. Do what works for your brain and have fun!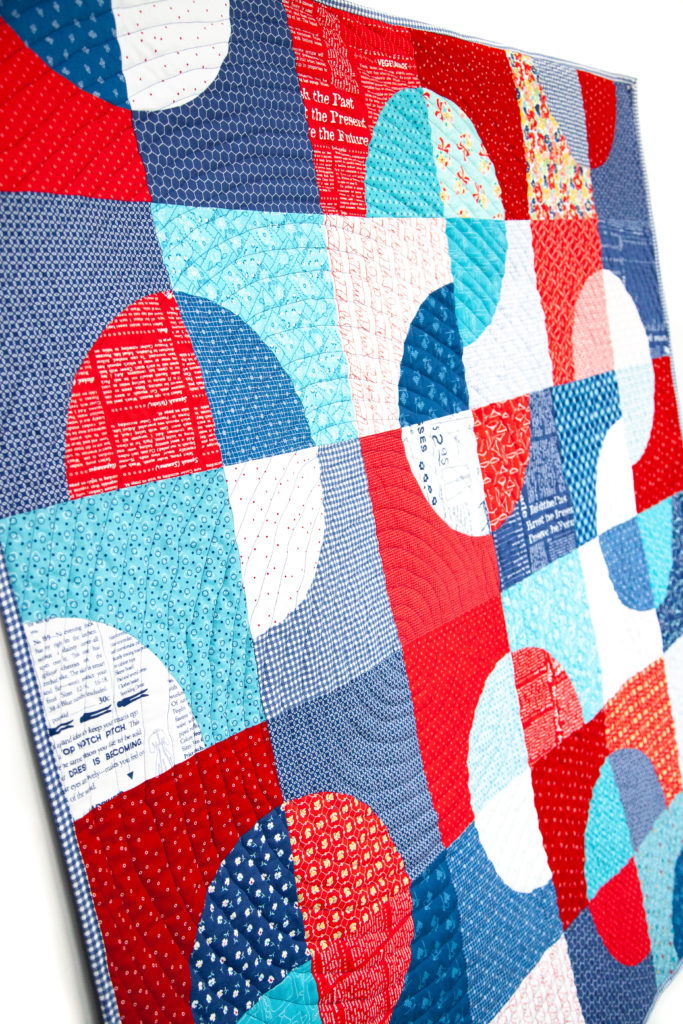 Lori Holt's Granny Chic, Vintage Happy 2, Prim, and Bee Basics collections are all available now at your favorite local and online quilt shops. Pick up yours today and share your makes with us on Instagram using #rileyblakedesigns, #iloverileyblake, and tag us @rileyblakedesigns.
Happy Quilting!