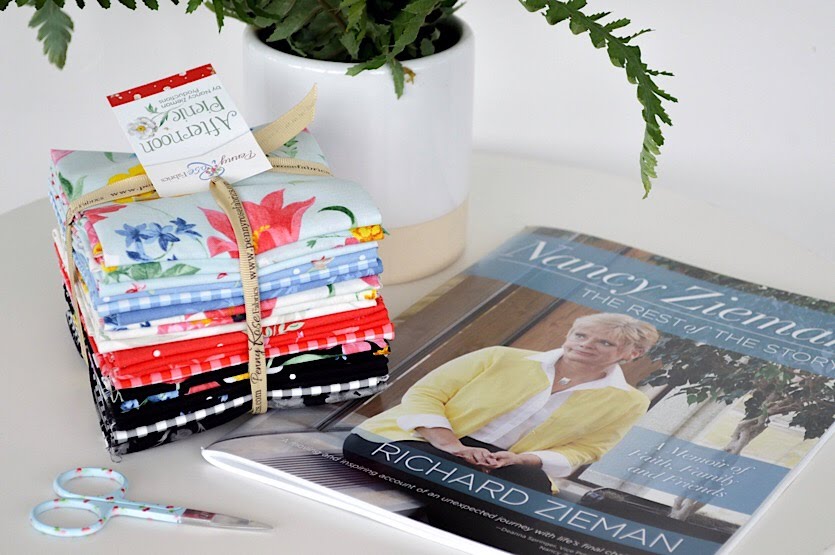 I met Nancy Zieman in 2011 at "The Creative Connection" put on by Jo Packham of Where Women Create.  The conference was all about women, passion, and business. It was a wonderful event with so many creative people in attendance from all different industries.
After attending a panel session, I looked to my left and was surprised to find Nancy Zieman sitting next to me. I introduced myself and we had an instant connection. I had long admired Nancy and was amazed how friendly and down-to-earth she was.  We enjoyed a nice conversation and exchanged business cards.
Soon after we started discussing ways to work together. Riley Blake Designs would supply fabrics, and Nancy and team would create new patterns and projects.  It was so much fun to work together and then meet up at Quilt Market to discuss new ideas. We connected at other industry events, too. I especially enjoyed going to Wisconsin and exhibiting at Quilt Expo, an event Nancy started. We shared a small private dinner and talked about everything from family to — of course — fabric, and changes in this industry.
Four years ago we began discussing the possibility of Nancy designing a fabric collection, and in November 2016, Nancy released her beautiful Garnet range. Her third collection, Afternoon Picnic, releases November 2018 and is the last collection Nancy worked on personally. It reflects what Nancy loved most ‒ beautiful floral prints and color.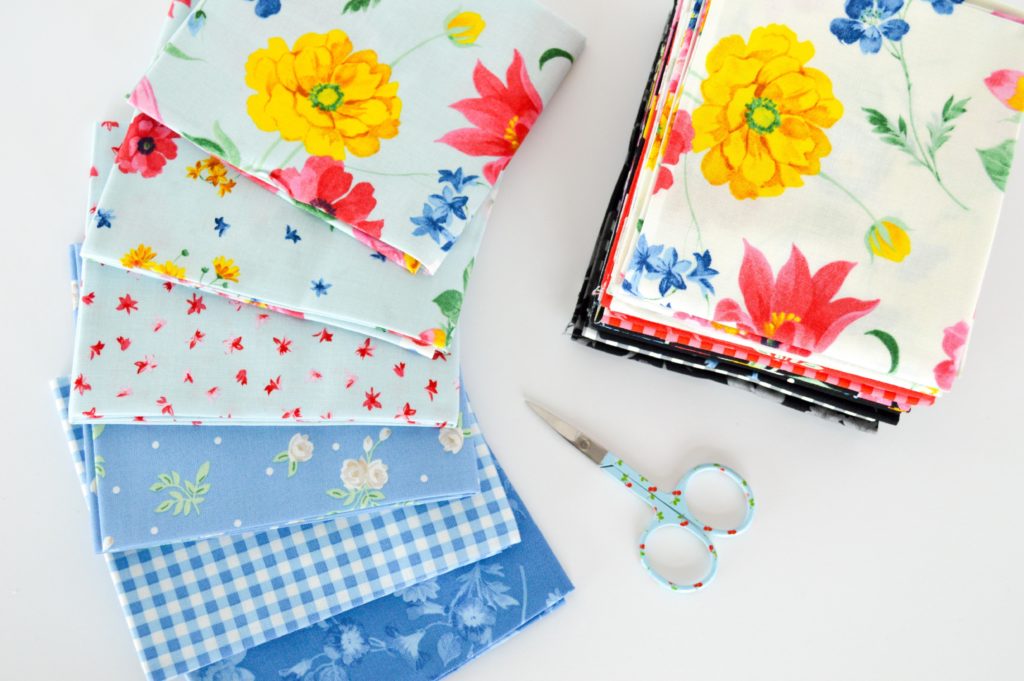 My heart ached when I found out my friend was losing her battle with cancer. She was such a private person. She was always full of faith, grace and the desire to make a difference in an industry that she loved, even during this difficult time.
Nancy would often say I am no one special; I just have a very public job. But she was someone very special‒remarkable really.  My admiration only grew the longer I knew her. I sincerely loved reading Nancy's autobiography "Seams Unlikely" a few years ago. It helped me realize the extraordinary journey her life had been.  With determination and grit, she became an industry leader and built a business that continues to carry on. I know it was her desire for her friends to continue what she started.
Thank you, Richard and Deanna, for the epilogue: Nancy Zieman: the Rest of the Story. I am inspired by her faith and her concern for others until the very end.  She is missed.
– Cindy Cloward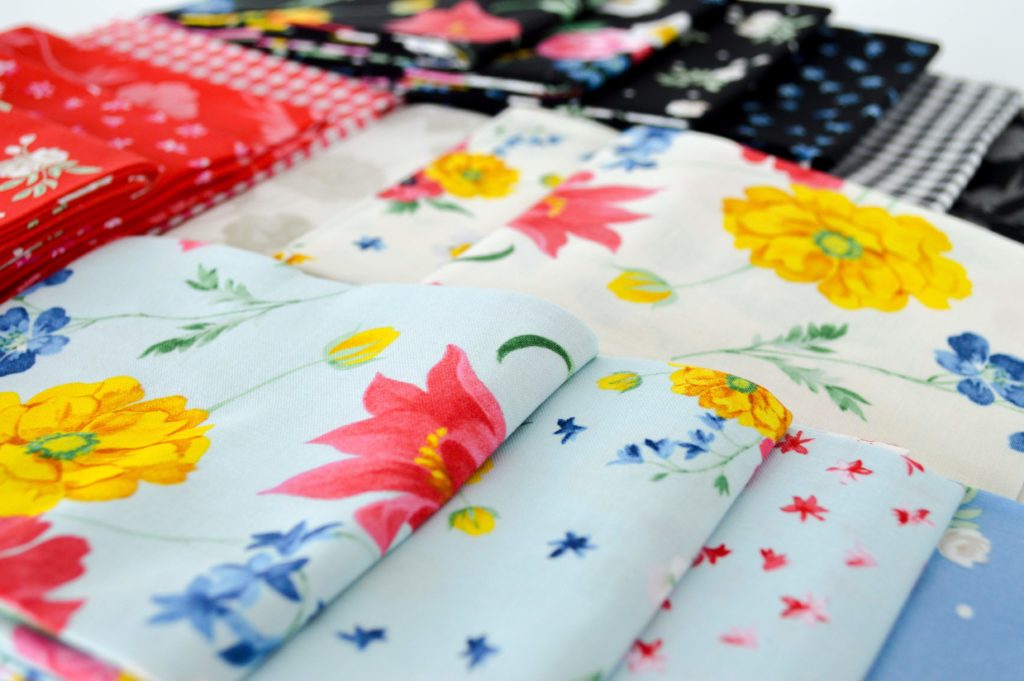 Nancy Zieman: The Rest of the Story is written by Nancy's loving husband, Richard Zieman. The inspiring memoir chronicles Nancy's life of courage and faith, her love of family and friends, and her far reaching influence for good as she shared her love of sewing with the world while enduring physical pain and challenges.
We are excited to be able to give away a copy of the book "Nancy Zieman: The Rest of the Story" as well as a fat quarter bundle of her fabric collection, Afternoon Picnic. Visit us on Instagram @Rileyblakedesigns to find out how you can win!
Bye for now!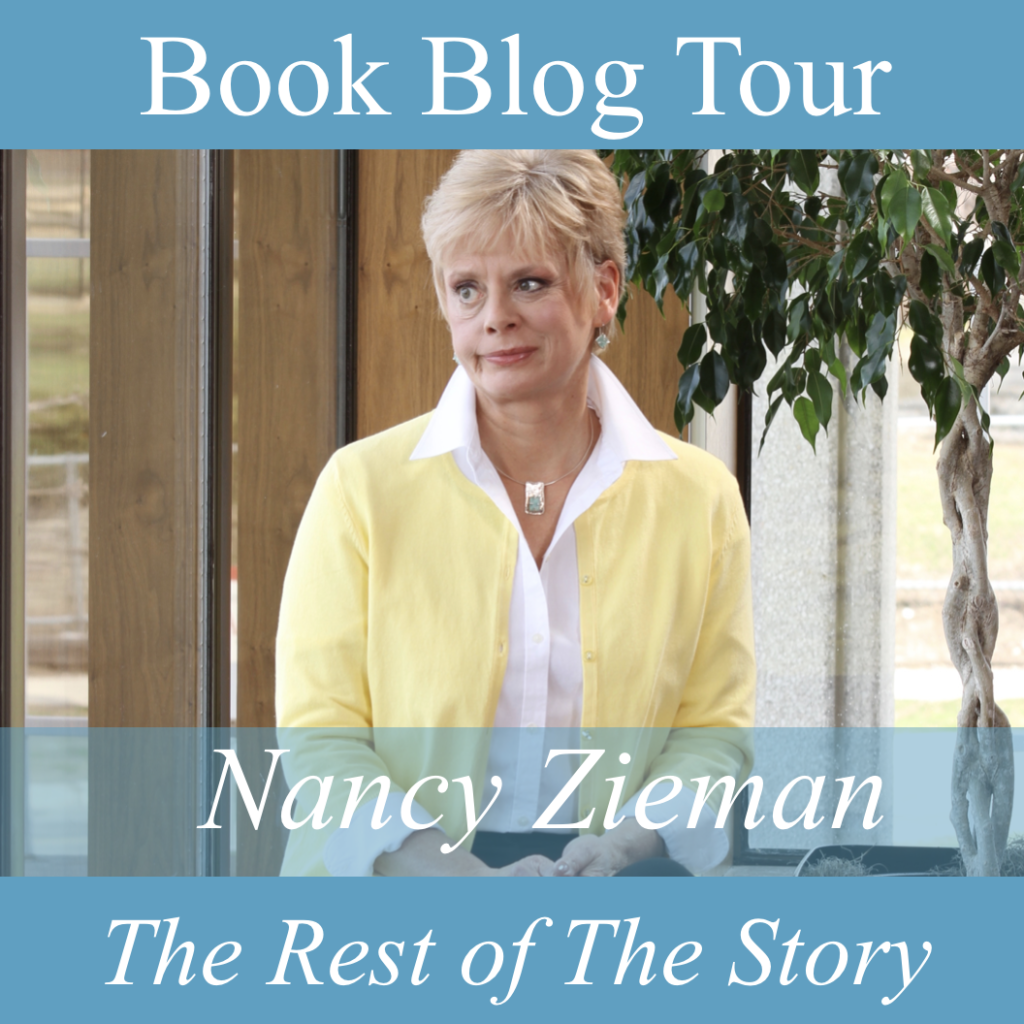 Nancy Zieman – A Memoir of Faith, Family, and Friends Blog Tour Schedule
Oct. 15     Nancy Zieman Productions     nancyzieman.com/blog
Oct. 15     Eileen Roche     dzgns.com/blog
Oct. 15     Weeks Ringle     craftnectar.com
Oct. 16     Amy Ellis     amyscreativeside.com/blog
Oct. 17     Rita Farro     ritassewfun.blogspot.com
Oct. 18     Victoria Findlay Wolfe     vfwquilts.com/blogs/vfw
Oct. 18     Joi Mahon     dressformsdesign.com/designer-jois-perfect-fit-blog
Oct. 19     Erin Whelan     auribuzz.wordpress.com
Oct. 19     Clover USA     blog.clover-usa.com
Oct. 19     Patty Young     modkidboutique.blogspot.com
Oct. 20     Sara Gallegos     sewpositivelysara.com
Oct. 20     Riley Blake Designs     blog.rileyblakedesigns.com