We LOVE Basics! Basics are the staple of every quilter's stash. They act as a visual anchor, pull fabric collections together, or stand alone with confidence!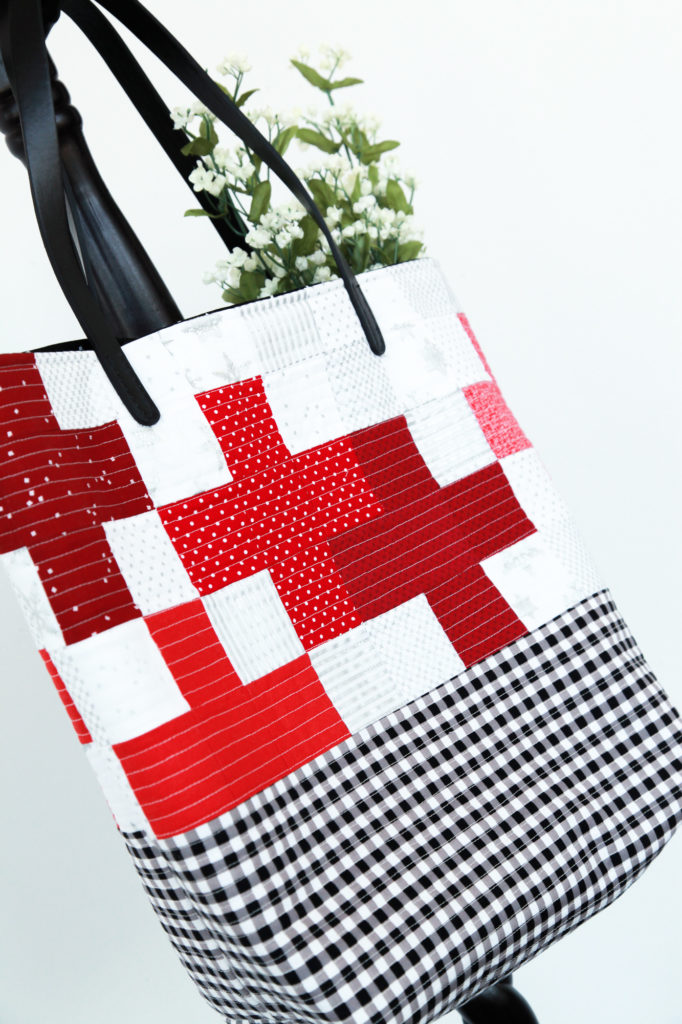 Riley Blake Designs has a wide and every growing variety of basics to choose from. Dots, ginghams, sparkle, stripes, and shades are just a few.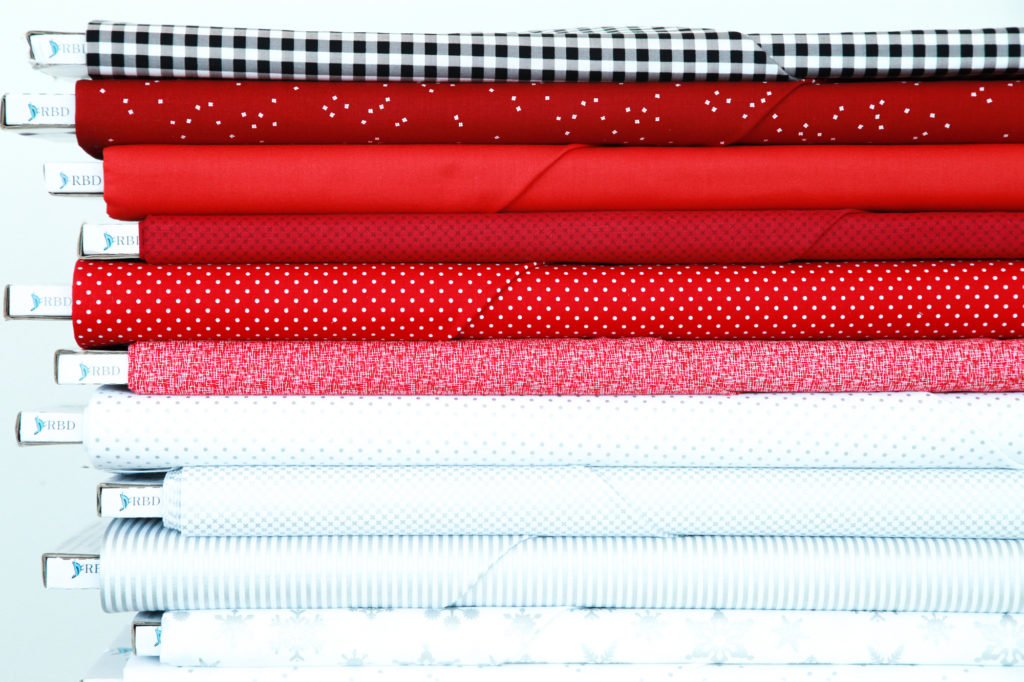 I decided to gather up my favorite red basics and pair them with our fabulous sparkle prints and our classic gingham for a fun Holiday Tote Bag.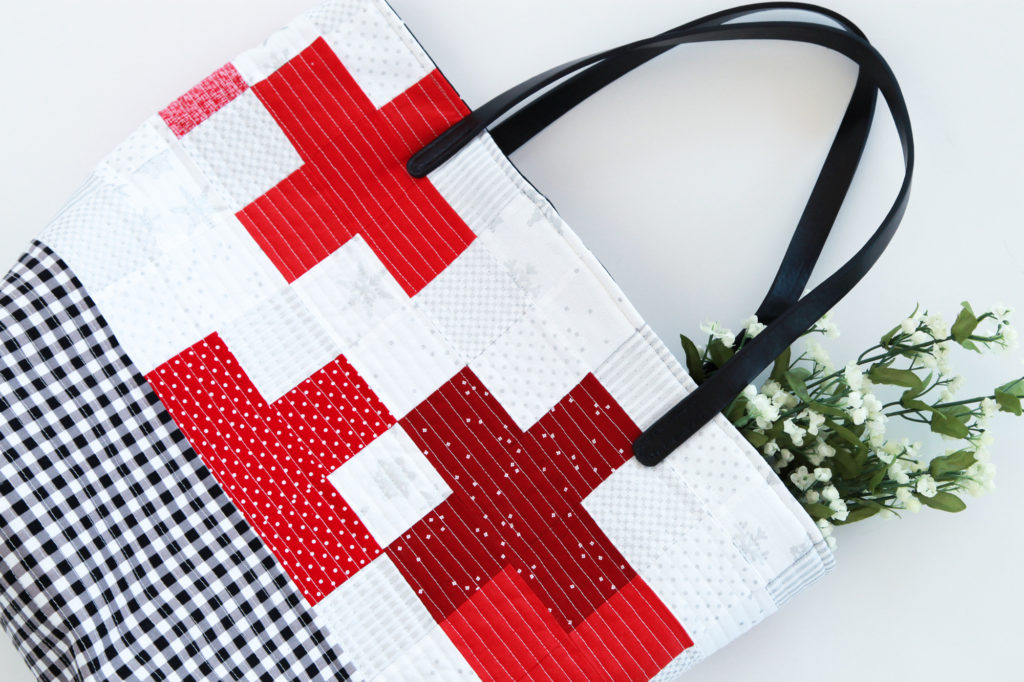 Isn't this a gorgeous color combination? Don't be afraid to pair various shades of the same color. I have everything from a rich Barn Red to a classic Riley Red, to a tart Geranium Red, and they seem to enjoy each other's company just fine!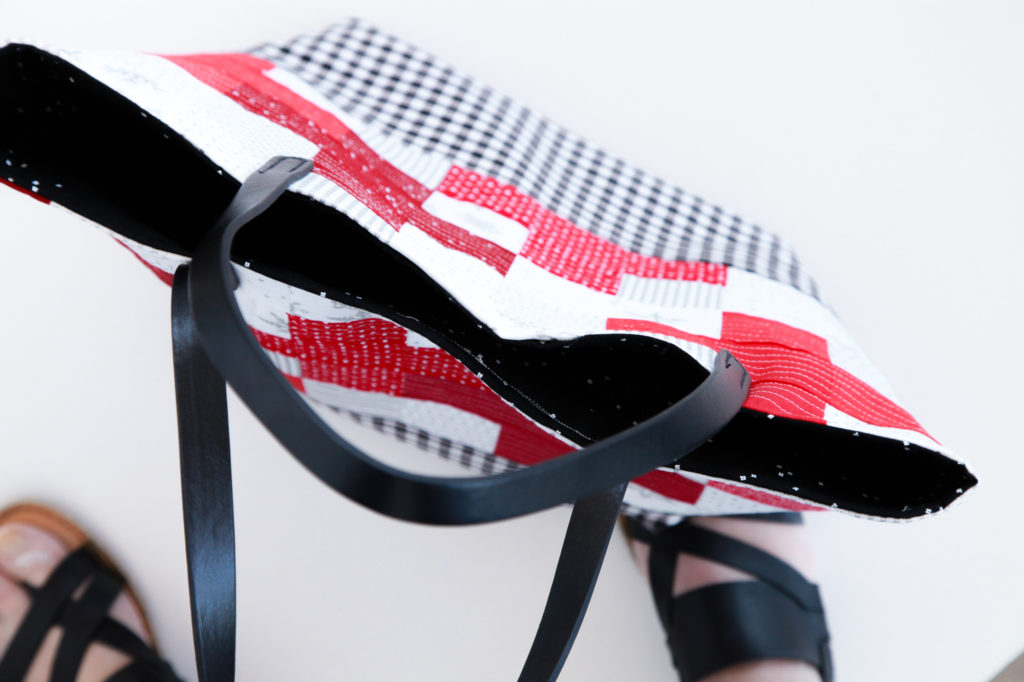 Faux leather handles are easy to attach and add a classy and durable feel to the bag.
The interior fabric is Black Blossom Basics by Christopher Thompson.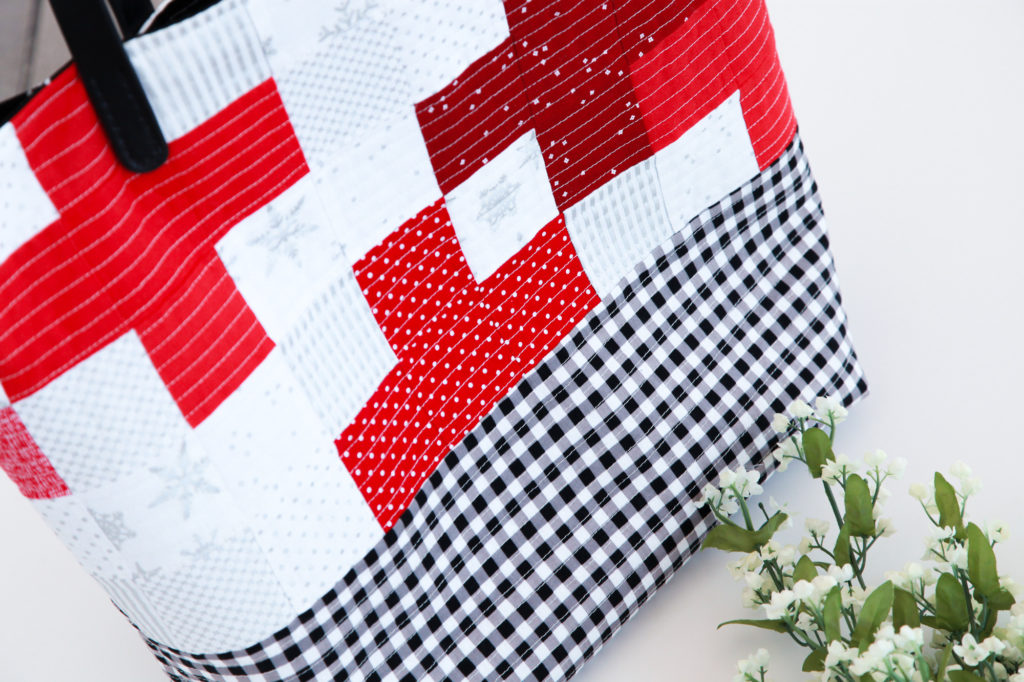 The low volume background prints are all Riley Blake Sparkle fabrics in Silver. There is a stripe, Blossom Dot, Swiss Dot, Kisses and Snowflake.
The base of the bag is 1/4″ Black Gingham. I love how it offsets the red prints, providing just the right amount of balance.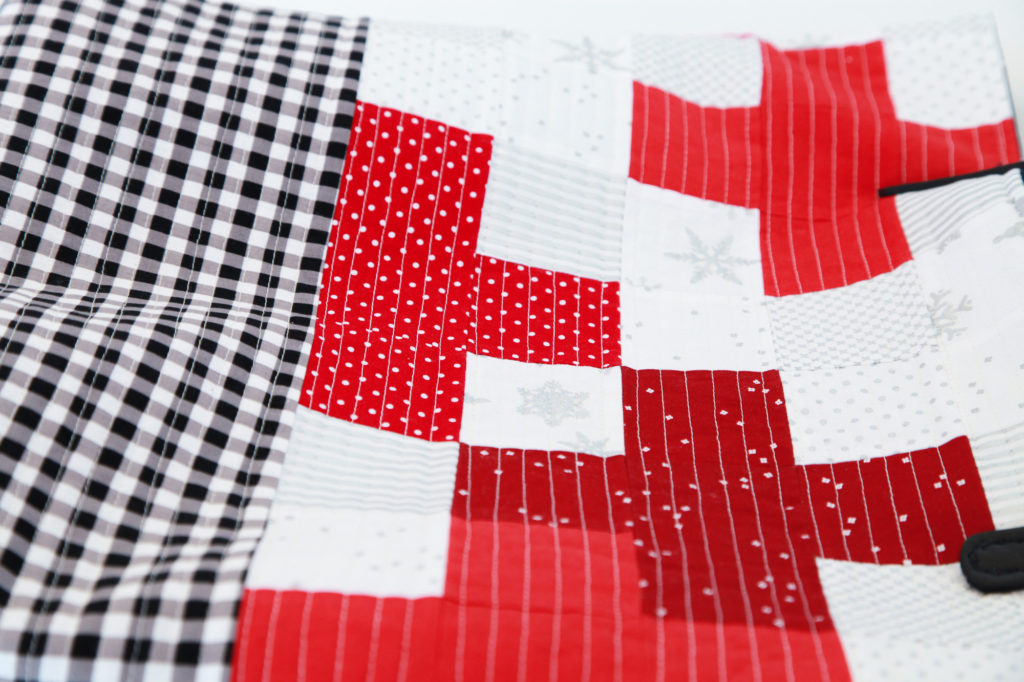 I quilted the bag with horizontal channel stitching spaced about 1/2″ apart.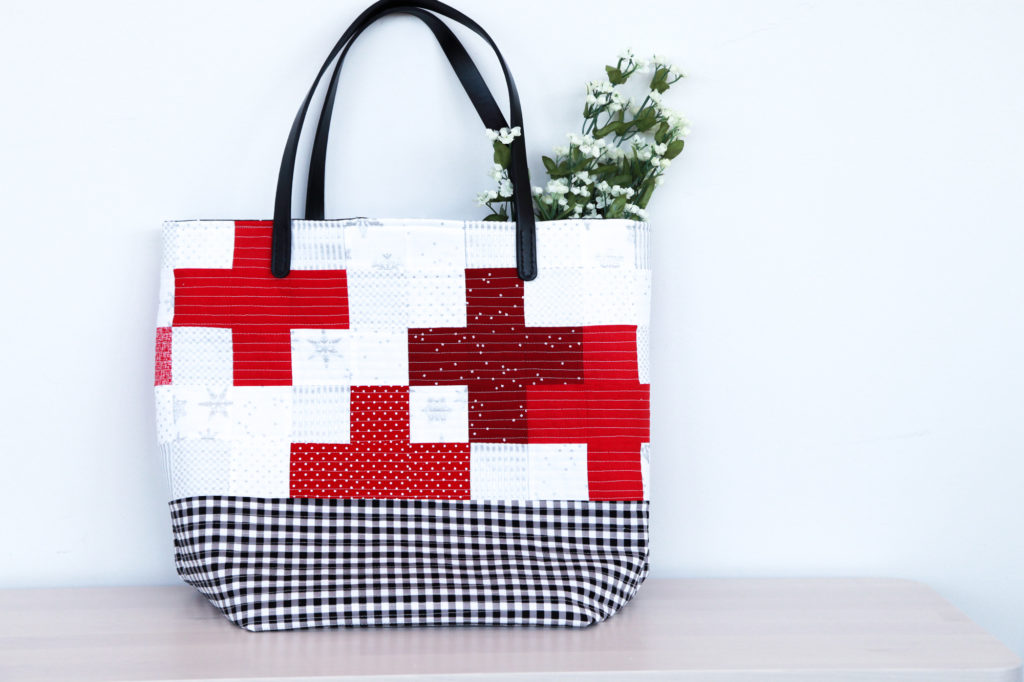 I used two tutorials to make this bag. The layout for the bag top can be found at A BRIGHT CORNER. The tutorial for the rest of the bag can be found at JEDI CRAFT GIRL.
The only changes I made were to skip the interior pocket and to use leather handles instead of fabric handles.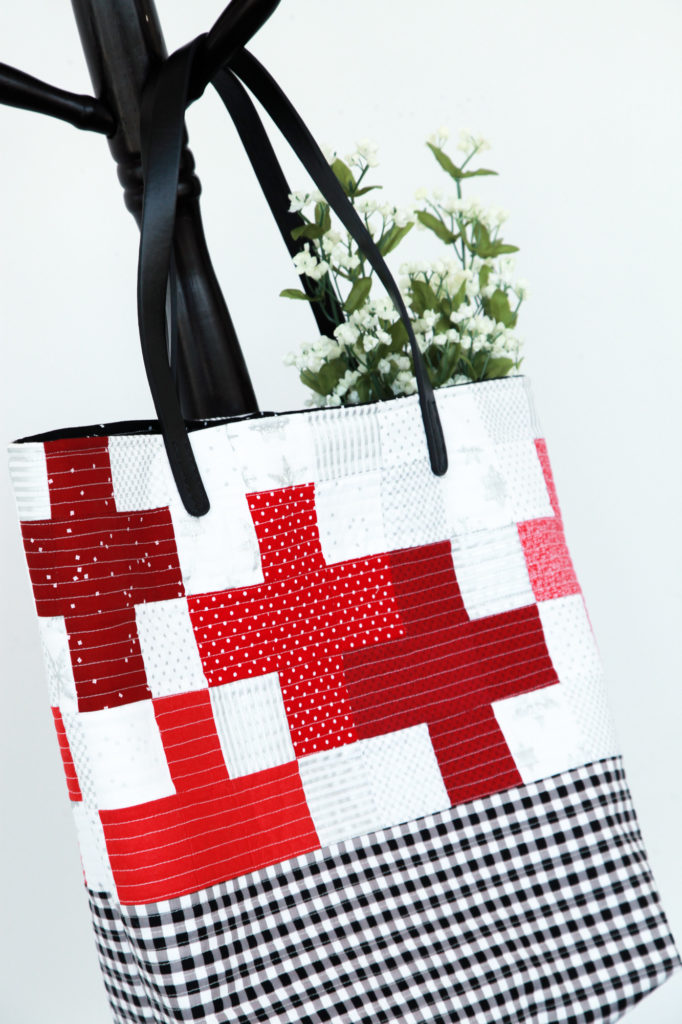 I am LOVING this tote bag! This is the perfect size for a market tote or to use as a diaper bag or whatever else you may need it for!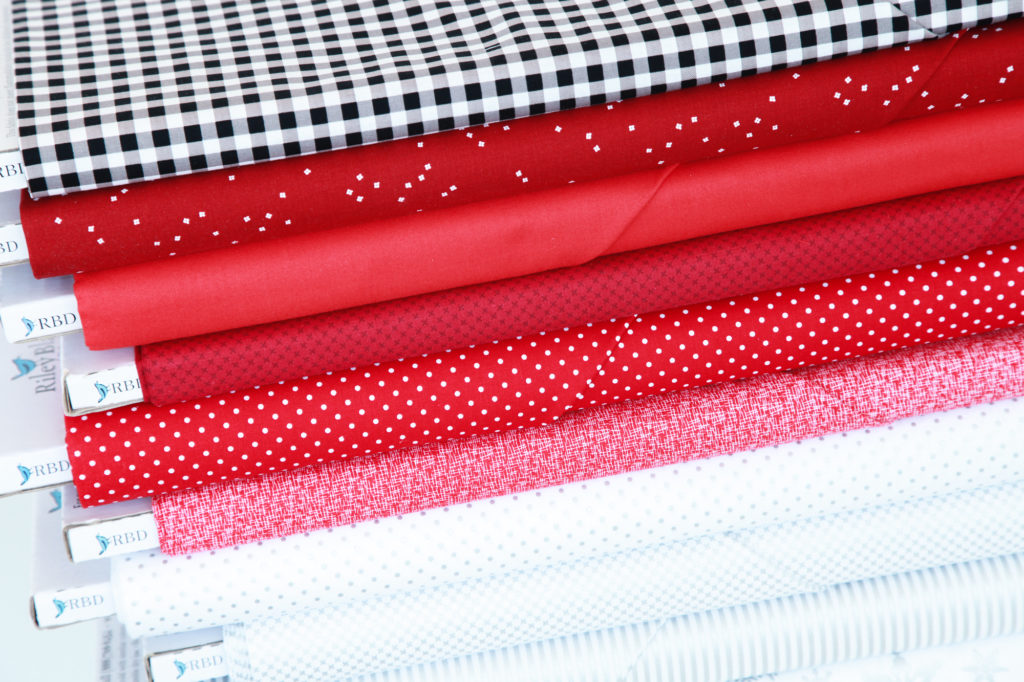 Riley Blake Basics are available now at your favorite local and online quilt shops. Pick up yours today and share your makes with us on Instagram using #rileyblakedesigns #iloverileyblake #fabricismyfun, and be sure to tag us @rileyblakedesigns.
Thanks for stopping by!