Riley Blake Designs is concerned about our community and in an effort to support all of the amazing sewists out there who are creating face masks for the shortage in the medical community, we are putting together a Mask Drive for Utah locals!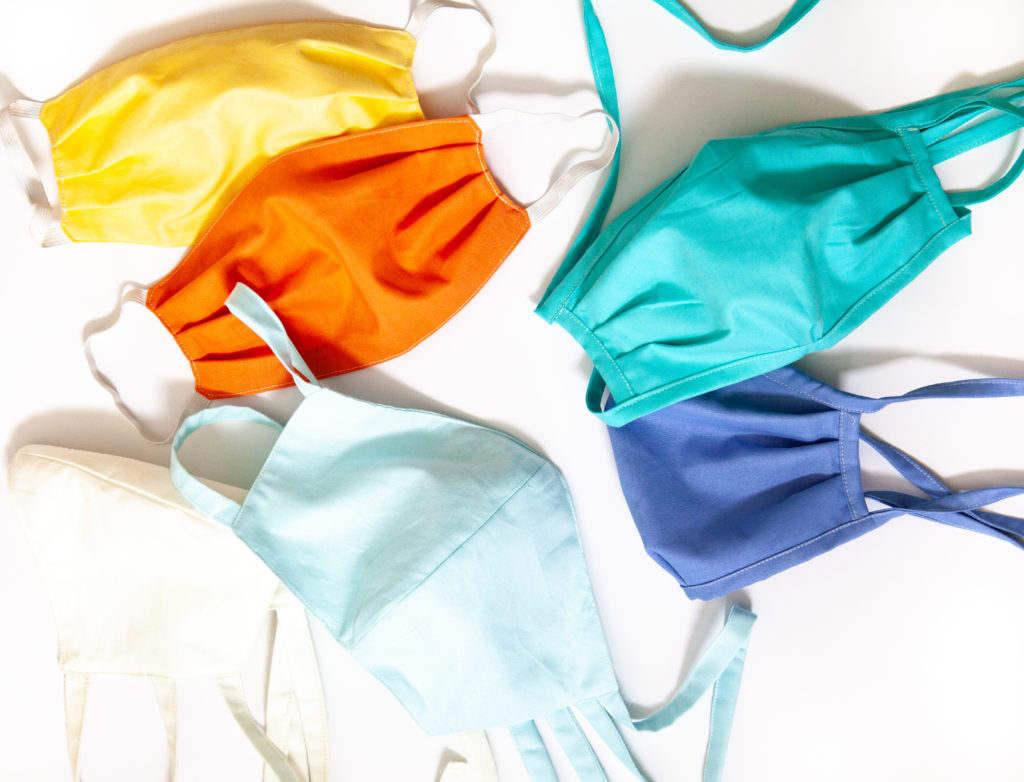 With all of the information floating around, you may be confused as to whether you should be sewing cloth face masks. We found this ARTICLE to be helpful.
"If you think that a handmade mask cannot be used, think again. Even the Centers for Disease Control and Prevention (CDC) has a place for them — in times of crisis, like the one we are in right now. On the CDC page: Strategies for Optimizing the Supply of Facemasks, they explain that as a last resort, a homemade mask is acceptable. Frankly, we are at that stage right now. Here's how they explain it in the Crisis Strategy section, When No Facemasks Are Available, Options Include:
"Healthcare personnel (HCP) use of homemade masks:
In settings where facemasks are not available, HCP might use homemade masks (e.g., bandana, scarf) for care of patients with COVID-19 as a last resort. However, homemade masks are not considered PPE, since their capability to protect HCP is unknown. Caution should be exercised when considering this option. Homemade masks should ideally be used in combination with a face shield that covers the entire front (that extends to the chin or below) and sides of the face.""
You can find more information from the CDC HERE.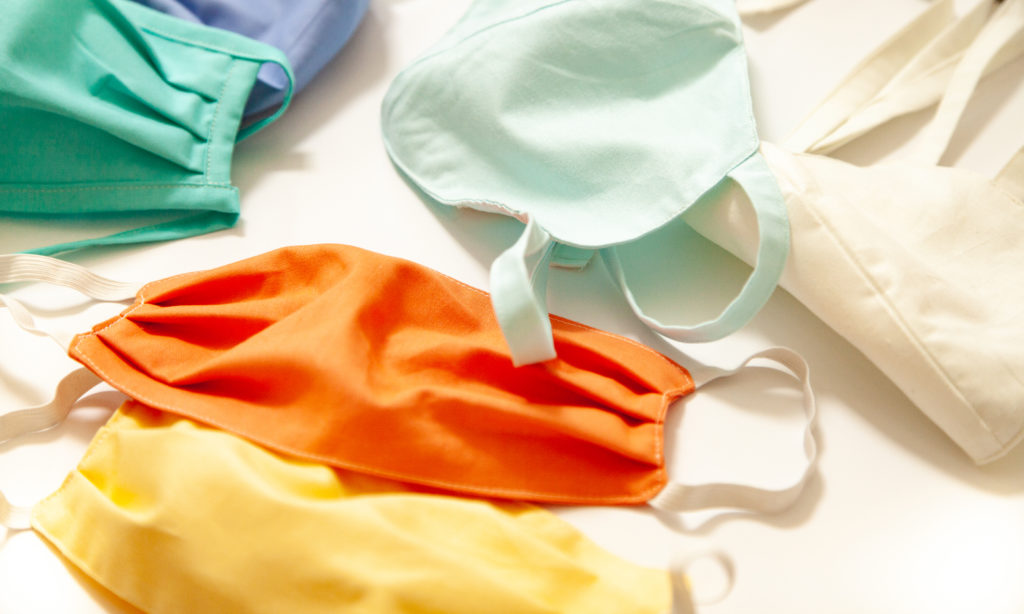 Tomorrow 3/26 and Friday 3/27, we will be handing out 2 yard fabric bundles from our Sandy Warehouse at scheduled windows. You can pick up a bundle for yourself + 2 friends. That is 6 yards total!
PICKUP: Pickups will happen at our Sandy, UT location in 10 minute increments, so please be on time! You can sign up for a pick up time by filling out a spot on this SPREADSHEET. We want to keep everyone safe by continuing to practice social distancing with fabric pick up.
DROP OFF: We will have a drop off box available at both locations (Sandy & our Alpine office) where you can drop off the completed masks. Please drop off the masks in a plastic or ziploc bag if possible.
FAQ:
When and where can I pick up a bundle? — Use this LINK to sign up for a pickup at our Sandy Warehouse. Address is on the sheet.
What is in the bundle? — 2 yards of fabric, or up to 6 yards if you are picking up fabric for friends. Please only take what will get made.
How many masks can I make with one bundle? — It depends on which pattern you are using. Anywhere from 8 – 24 masks.
Is there a limit to how many bundles I can take? Can I pick up bundles for friends? — Yes, and yes! There is a limit of 1 bundle per person, or 3 if you are picking up for friends.
Will RBD ship kits to other U.S. areas, or is this Utah pickup only? — We don't have plans at this time to ship to other areas. For those of you NOT in Utah- please feel free to use any of the tutorials below along with your scrap fabric to donate to your local hospitals.
If I bring masks to RBD will you ship to hospitals out of state? — Our current plan is to distribute masks within the state of Utah. If we have excess masks and there is no longer a need locally, we will explore out of state options.
Are these CDC approved? — Please refer to the article above which includes CDC guidelines.
Can they be washed? — Yes. Medical personnel will certainly be washing these again and again.
Can we use our own fabric? — Yes! Feel free to drop off masks made with your own fabric and we will be happy to find a home for them.
Are there modifications available for a child sized mask? — No. We are focusing our efforts on making masks for medical personnel at this time only.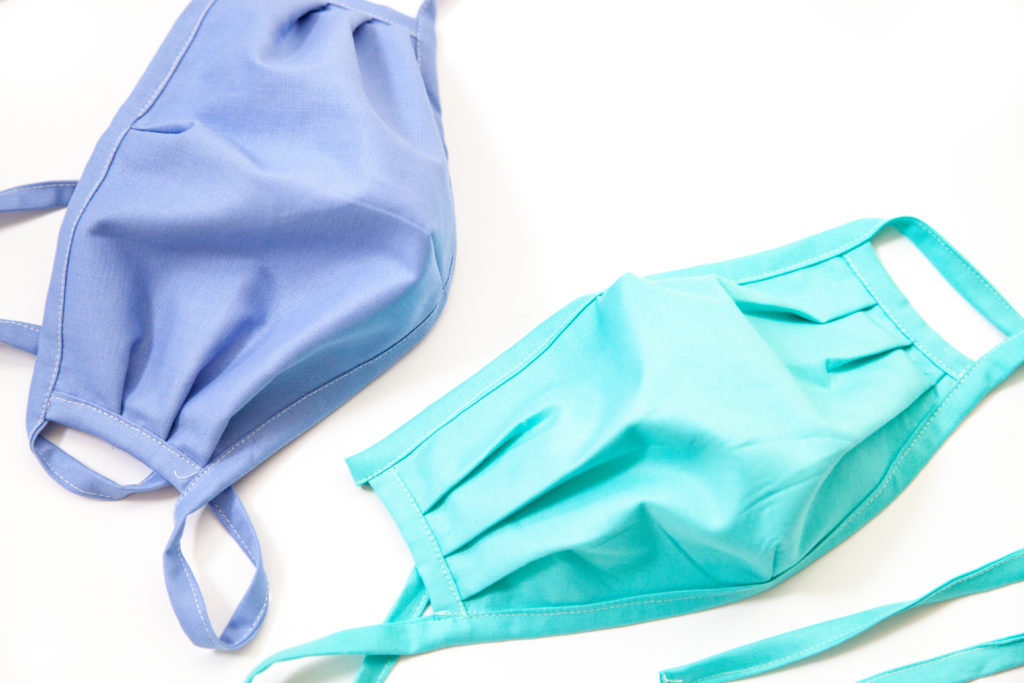 Our first mask is designed to fit over medical grade masks in order to prolong their usage.
After making Jessica's fabulous A.B. Mask below, we made a few changes.  We switched up how the mask is assembled which meant we needed to adjust the template, plus we added a pocket option. You will need 8" x WOF to make this mask.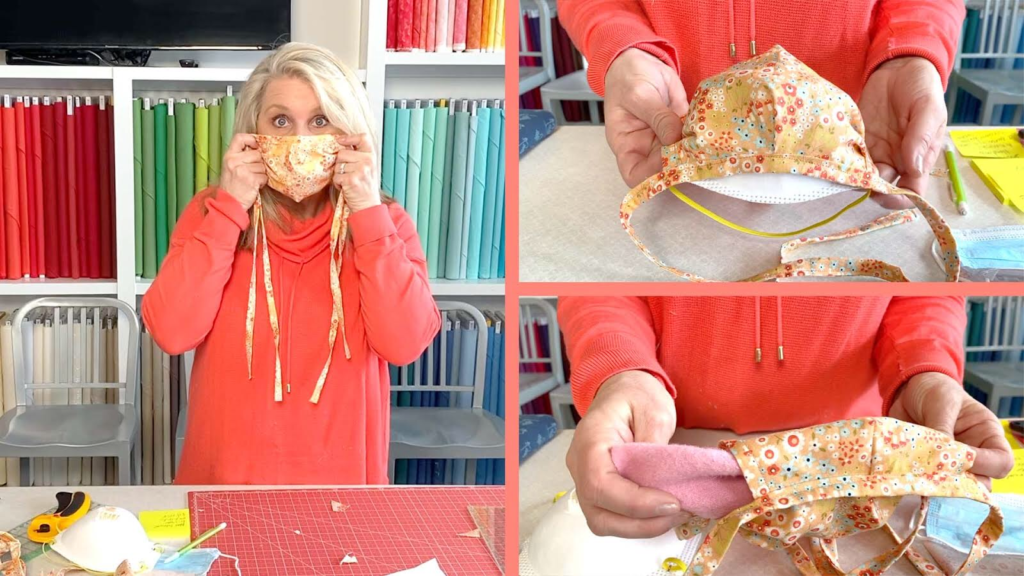 You can print out our adjusted template HERE.
In addition, we have created a VIDEO where Cindy demonstrates how to make the mask.
IMPORTANT INFORMATION: The facemasks and patterns described in this video are not considered Personal Protective Equipment (PPE) and cannot prevent the spread of any virus or disease. These facemasks should only be used by Health Care Professionals as supplemental protection or to help extend the life of N95 or other PPE masks as described by the CDC in Strategies for Optimizing the Supply of Facemasks.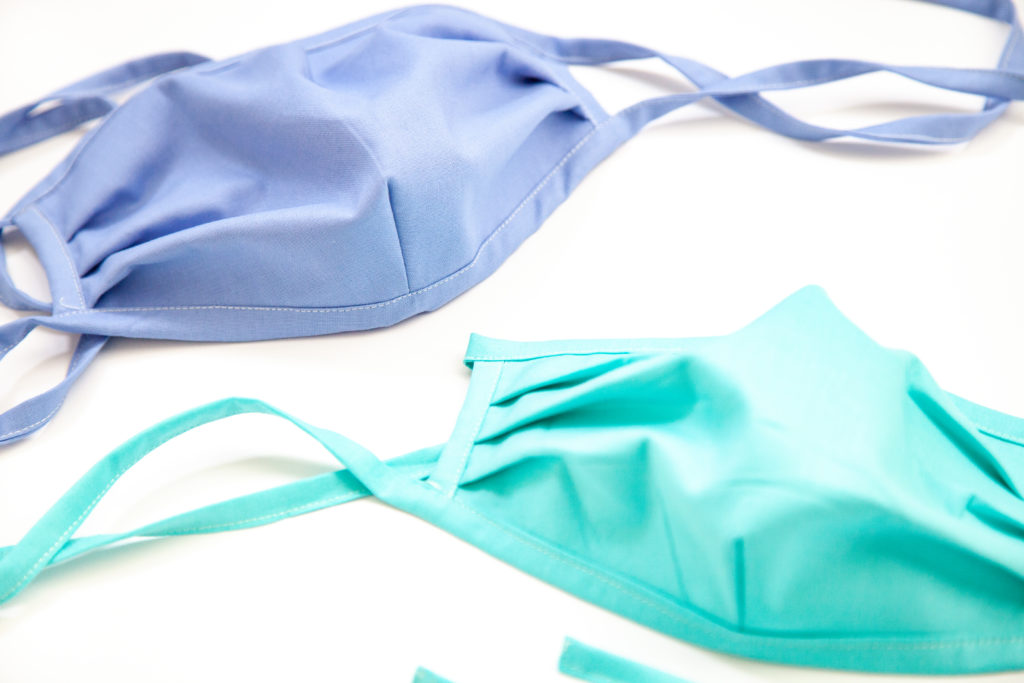 Our next mask, called the A.B. Mask, was created by Jessica, who is a nurse. The design allows space to fit an n95 mask underneath, which is helpful to medical personnel who are trying to extend the life of their medical grade masks. The fabric ties are helpful for fitting the mask to each individual. You can find Jessica's original tutorial HERE.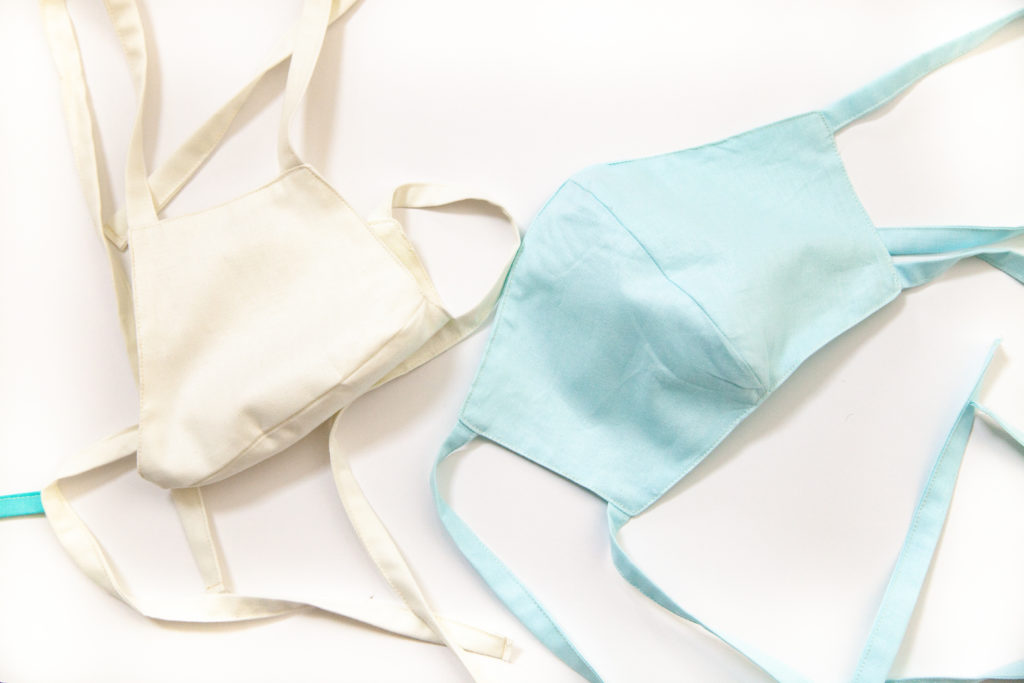 The second mask we made is from a pattern made available at FREE SEWING.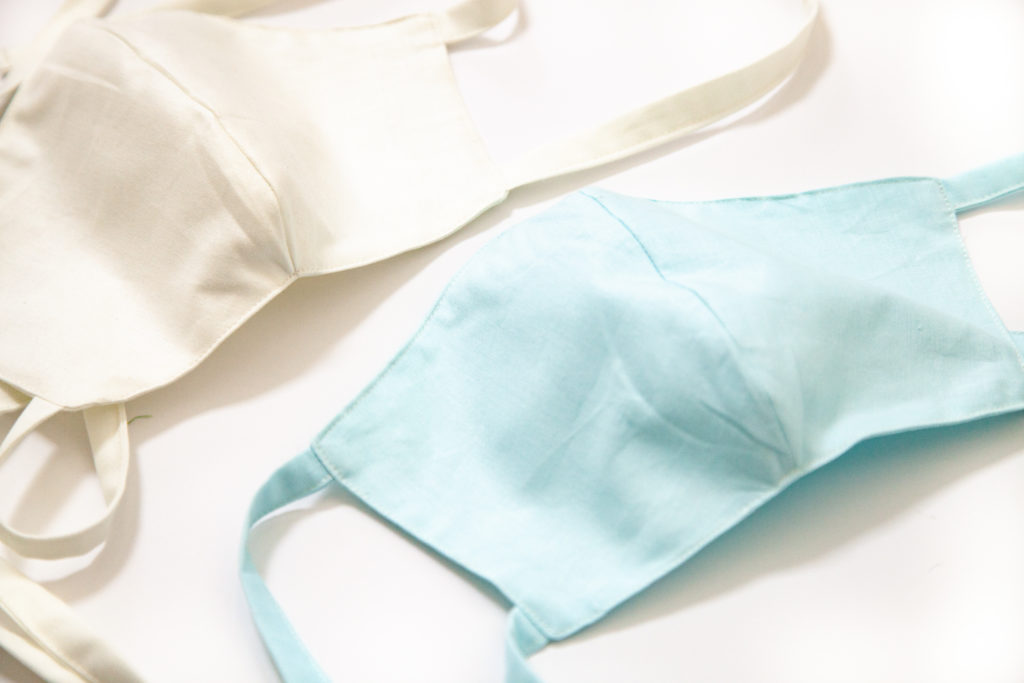 They have a quick video you can watch which we found very helpful. A couple of tips: The seam allowance is NOT included in this template, so be sure to allow for that. The strap measurements are given in cm. We found that cutting 2 – 2″ x WOF strips worked great. This gave us 4 approximately 18″ straps.
This mask offers good coverage, although it isn't roomy enough to fit a medical grade mask underneath.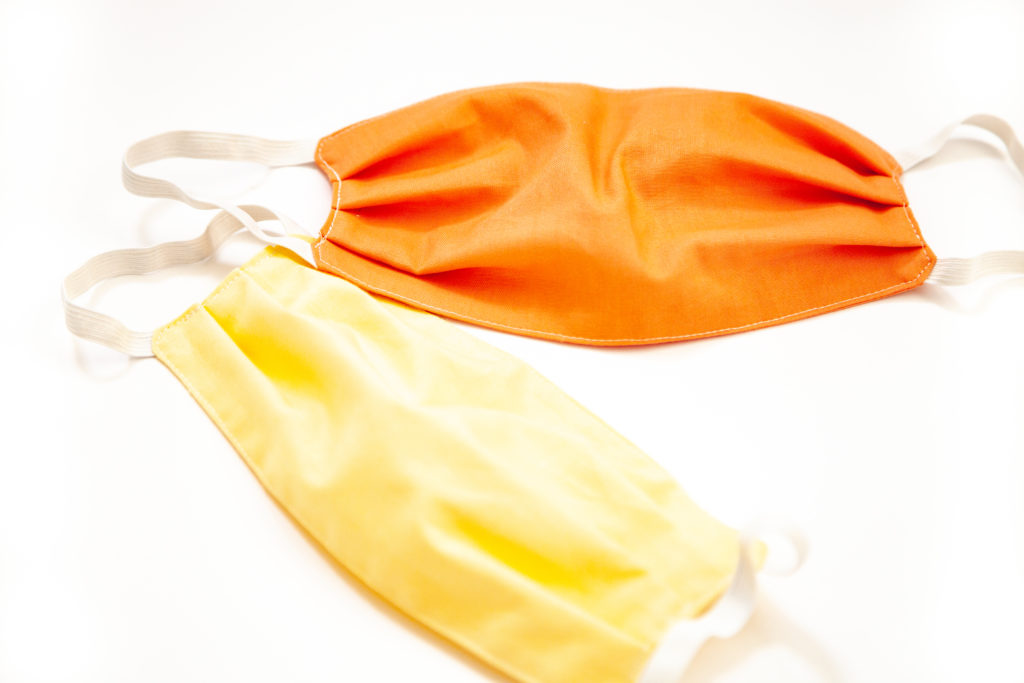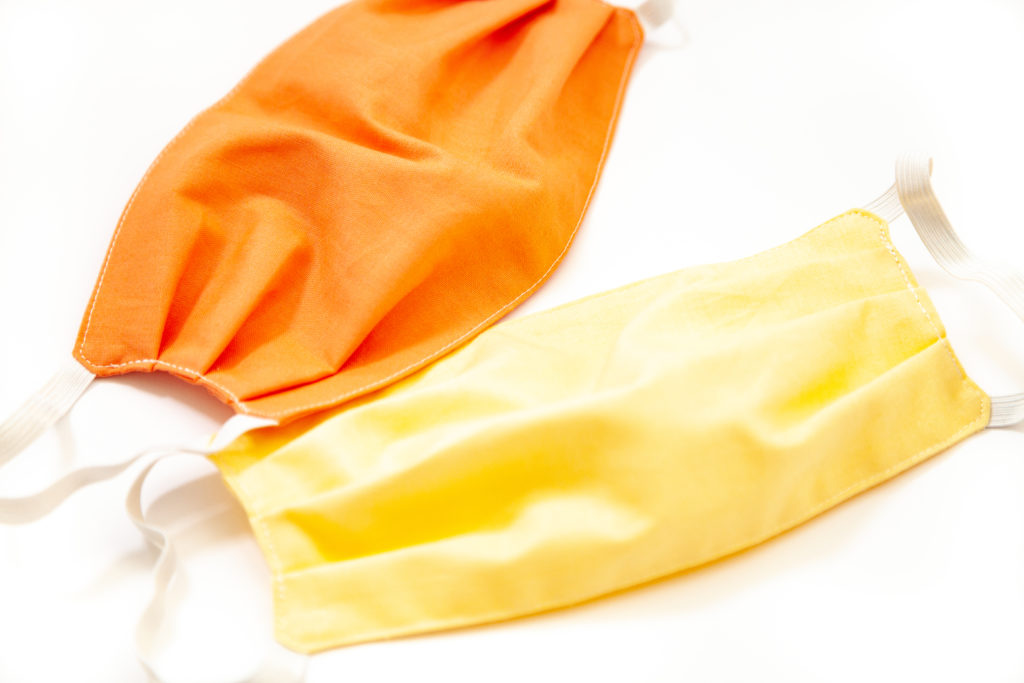 Finally, a great option for beginners is this TUTORIAL by Deaconess. This mask uses simple 6″ x 9″ rectangles with 3 small pleats. With elastic running low, you may need to sew cloth straps instead. This would be an easy adjustment.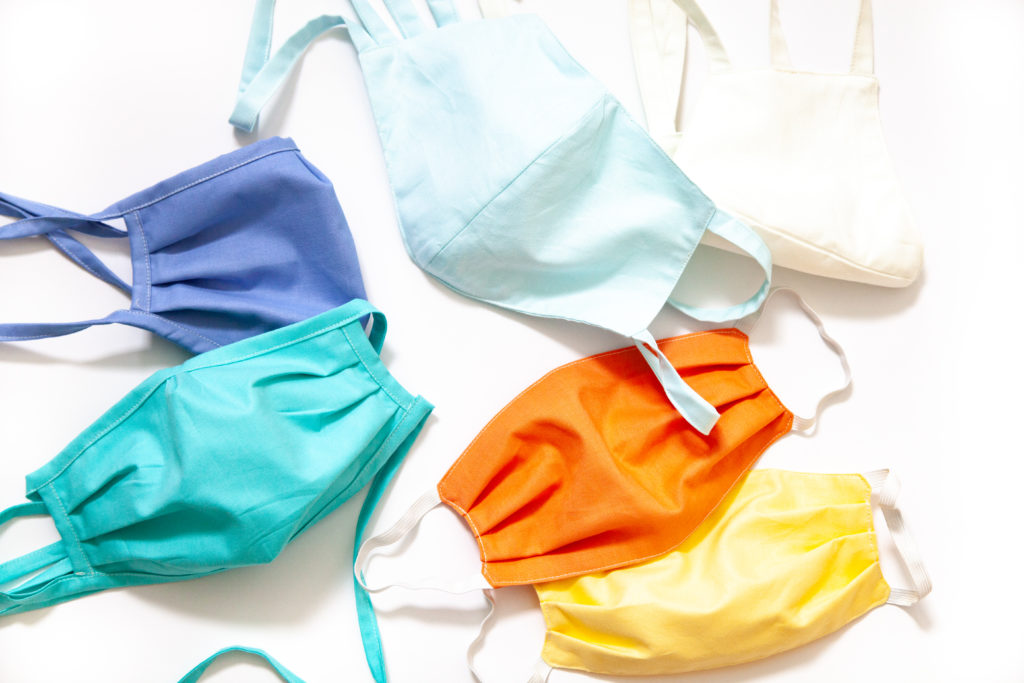 Again, you can sign up for your drive-through slot HERE. We love being part of this amazing sewing community! You inspire us to work hard and think big! Your generosity is a beautiful thing! Please feel free to reach out with any further questions. We can't wait to see and share all of your handiwork!