Meet Animal Kingdom, a totally wild addition to Riley Blake Designs Basics coming to stores in August!
Animal Kingdom is inspired by, you guessed it, animals! Specifically the beautiful markings found on Giraffes, Crocodiles, Elephants, Snakes, Leopards, and Bengali Tigers.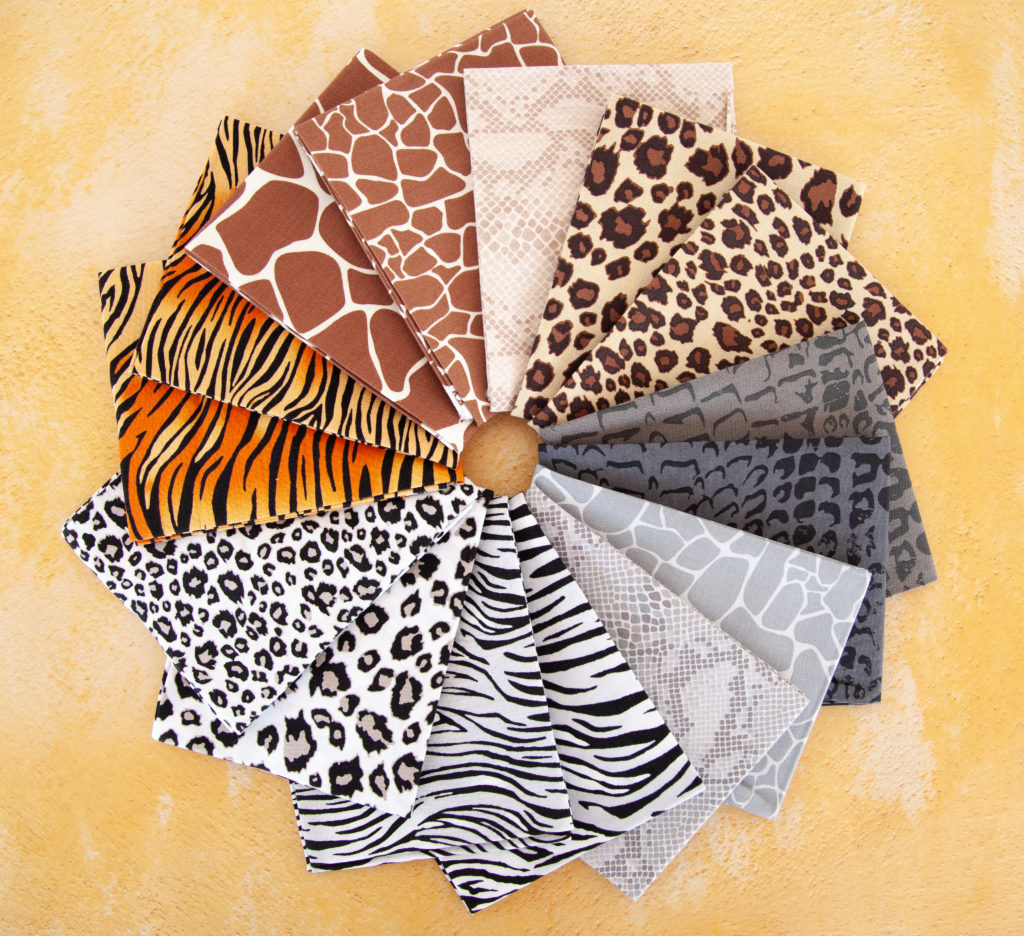 The color palette comes straight from nature with shades of orange, brown, beige, gray, black, and white.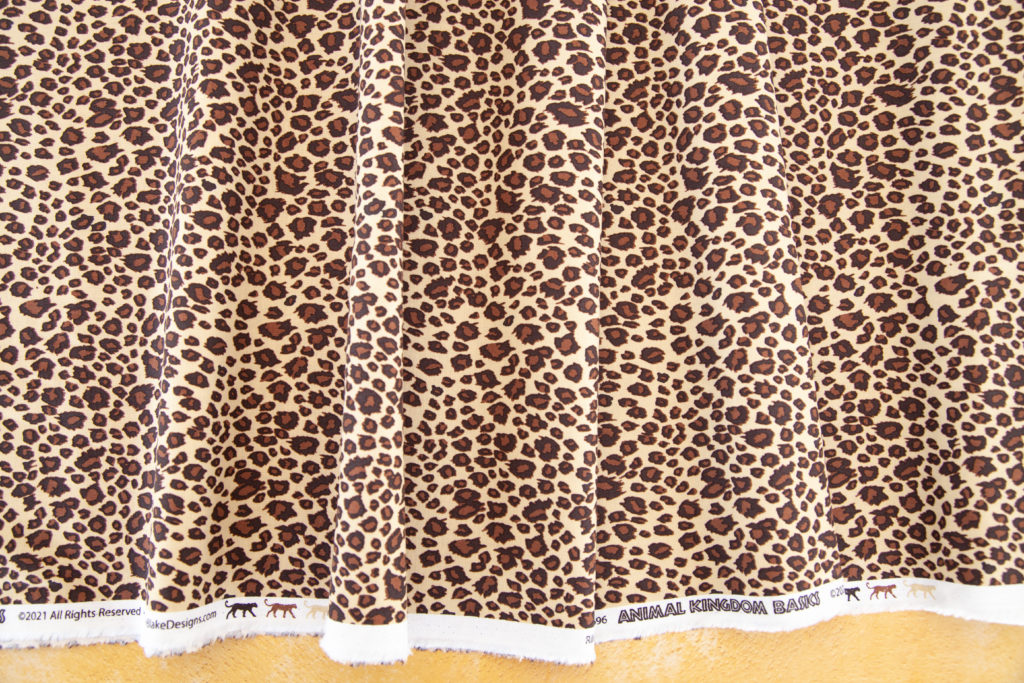 Take a closer look at the beautiful Mini Leopard print. This would be so fun to sew up into all kinds of projects from dresses, to quilts to fun accessories! The regular size and Mini Leopard prints will be available in Brown (seen here) and Gray.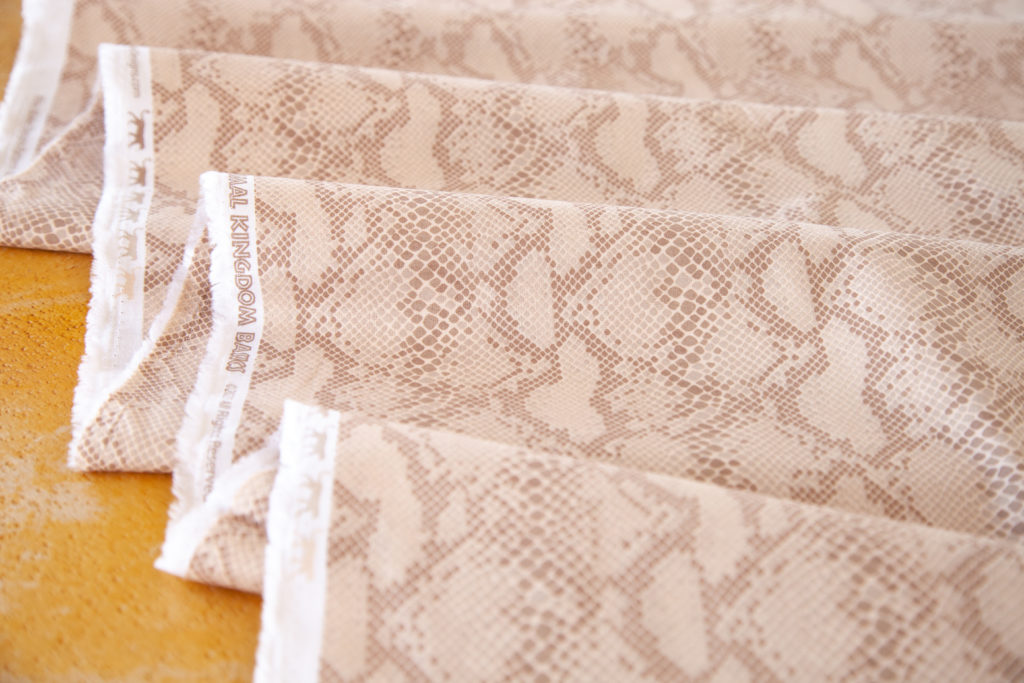 We think this Snake Skin print is amazing! Just look at the gorgeous texture and subtle tone-on-tone coloring. Snakes might be something we want to avoid in nature, but we'll cuddle with this fabric all day long! Snake Skin will be available in Tan (seen here) and Gray.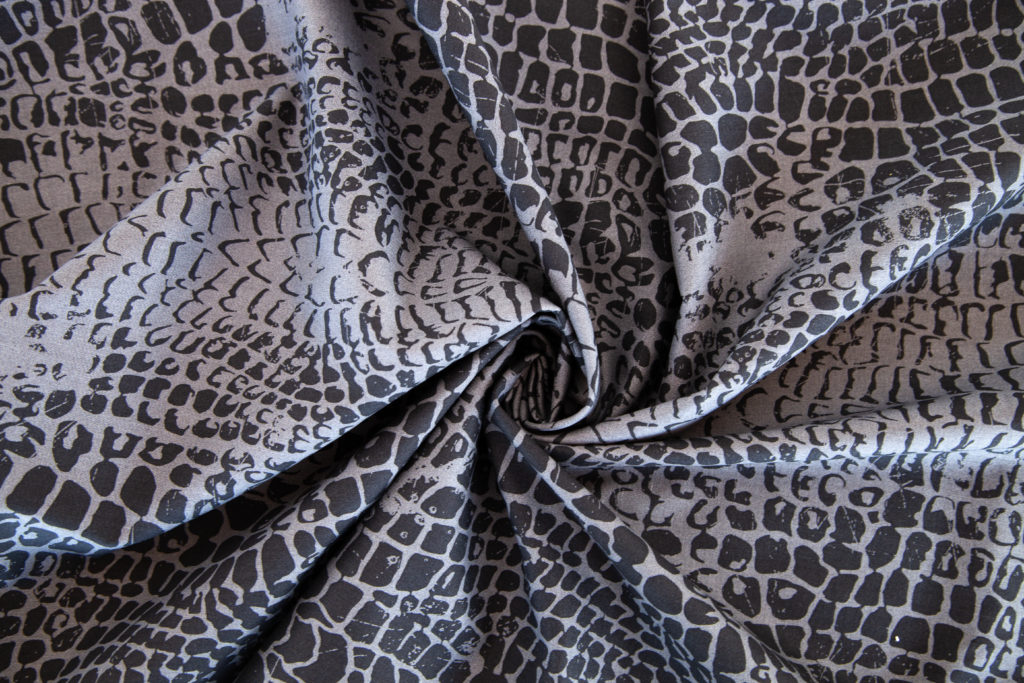 Here's another fabulous print we're glad to encounter on fabric rather than in real life — crocodile! We are totally smitten with this print! The texture, the coloring…it's just gorgeous. Crocodile will be available in Black (seen here) and Brown.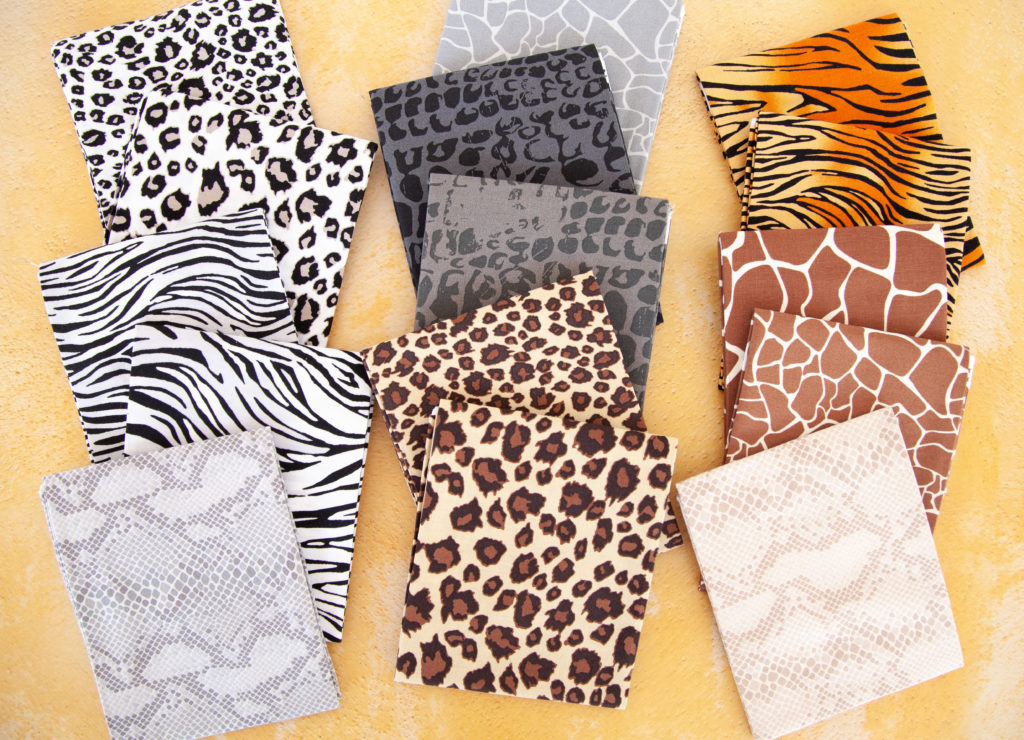 We can't wait to start creating with Animal Kingdom! We're dreaming up quilts, bags, apparel, pillows and more! What will you make with Animal Kingdom?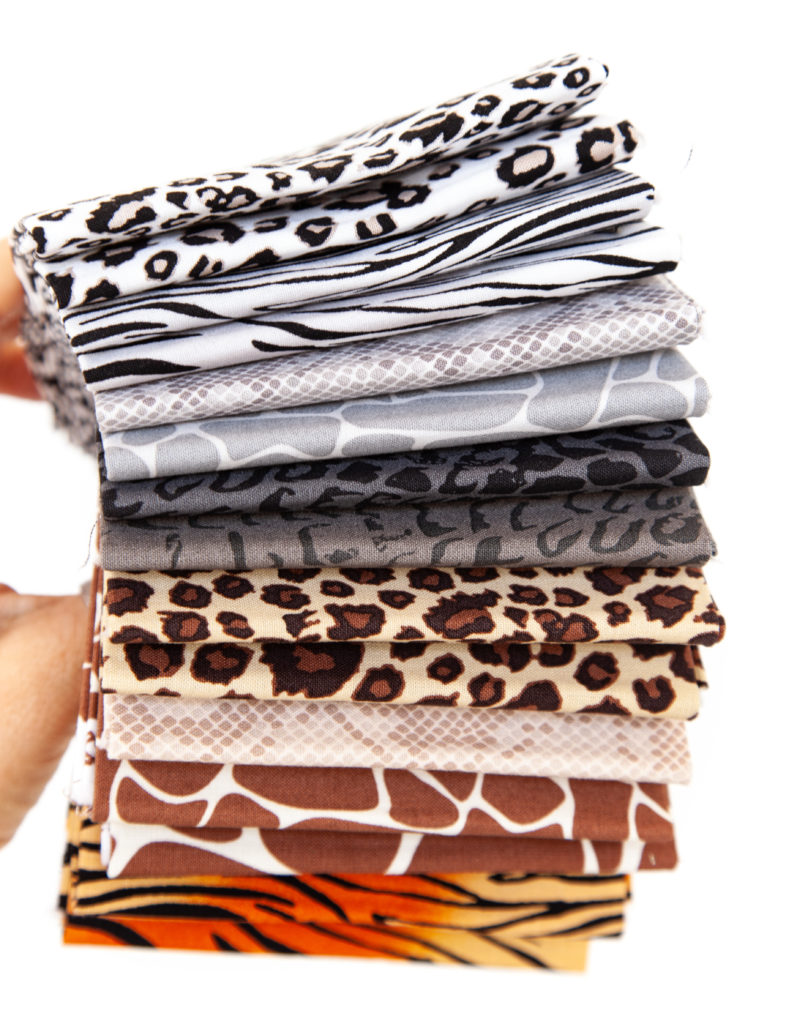 Animal Kingdom is expected to arrive on the shelves of your favorite local and online quilt shops in August. Pre-order yours today to get your hands on one of these gorgeous bundles, and share your makes with us on Instagram using #animalkingdomfabric, #rileyblakedesigns, #iloverileyblake, and tag us @rileyblakedesigns.