It's the sneak peek we've all been waiting for…Beauty and the Beast, by Jill Howarth, is coming SOON and we seriously can't wait!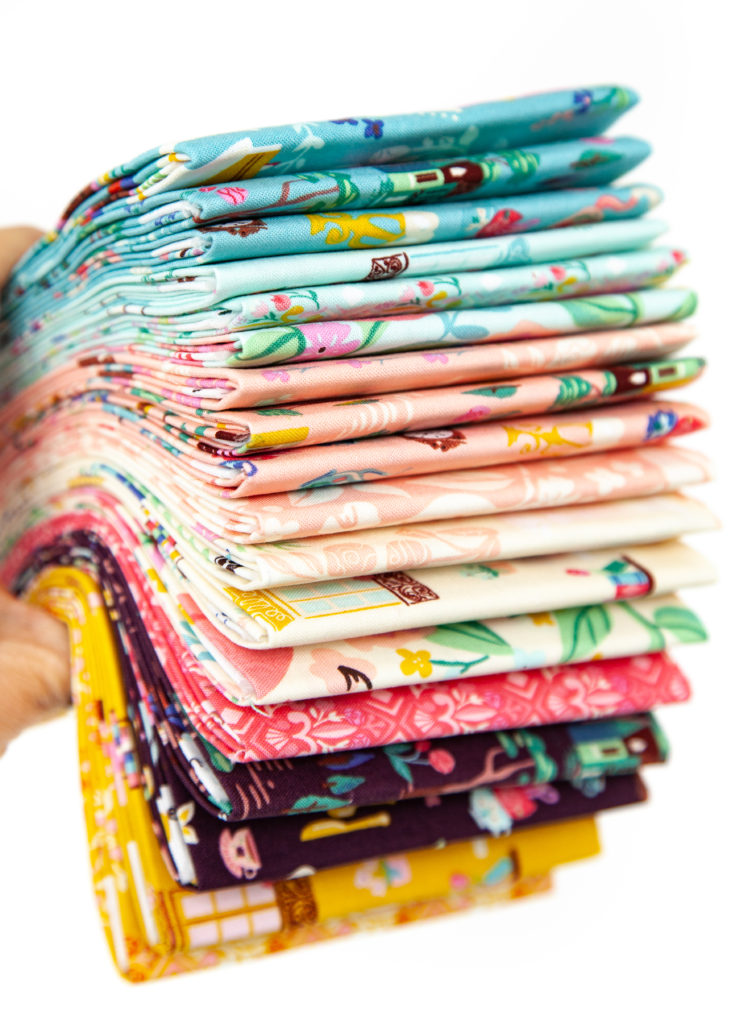 Let's pause for a moment and drool over take a look at these colors!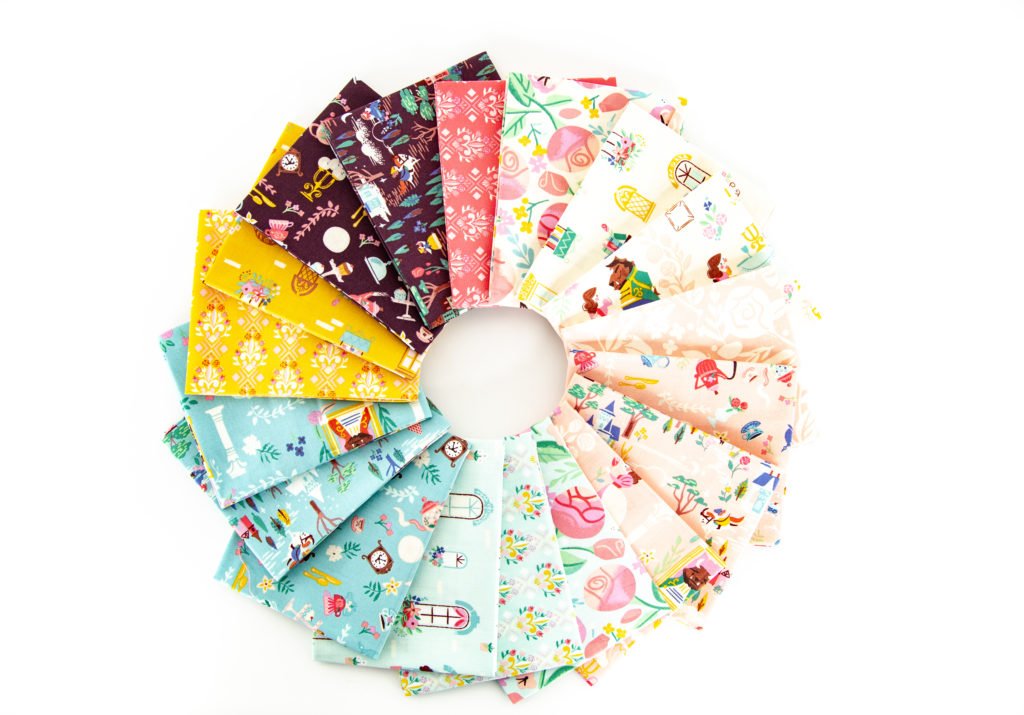 Jill pairs an elegant French country color palette of blue, gold, eggplant, and pink with the timeless characters and themes of Beauty and the Beast.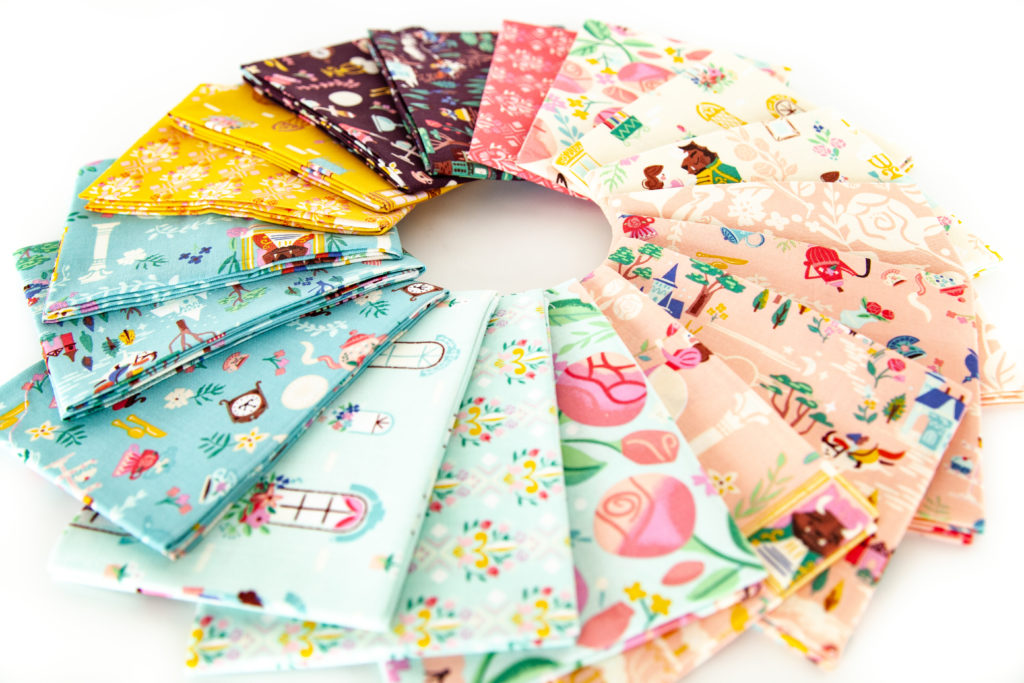 When asked about the inspiration for this fabric line, Jill says, "Growing up, I loved reading the original versions of fairy tales, as scary as they sometimes were. Beauty, as she is called in the actual book, has a story similar to Cinderella. She has two evil, selfish sisters and a kind, loving father. When I decided to do this collection, I wanted to represent Beast as he is in the original, a sad, lonely figure, not really very menacing. Just well…beastly. He showers Beauty with gifts, asking her to marry him over and over until she ultimately realizes she loves him. I hope you will enjoy creating with this classic tale of finding true love."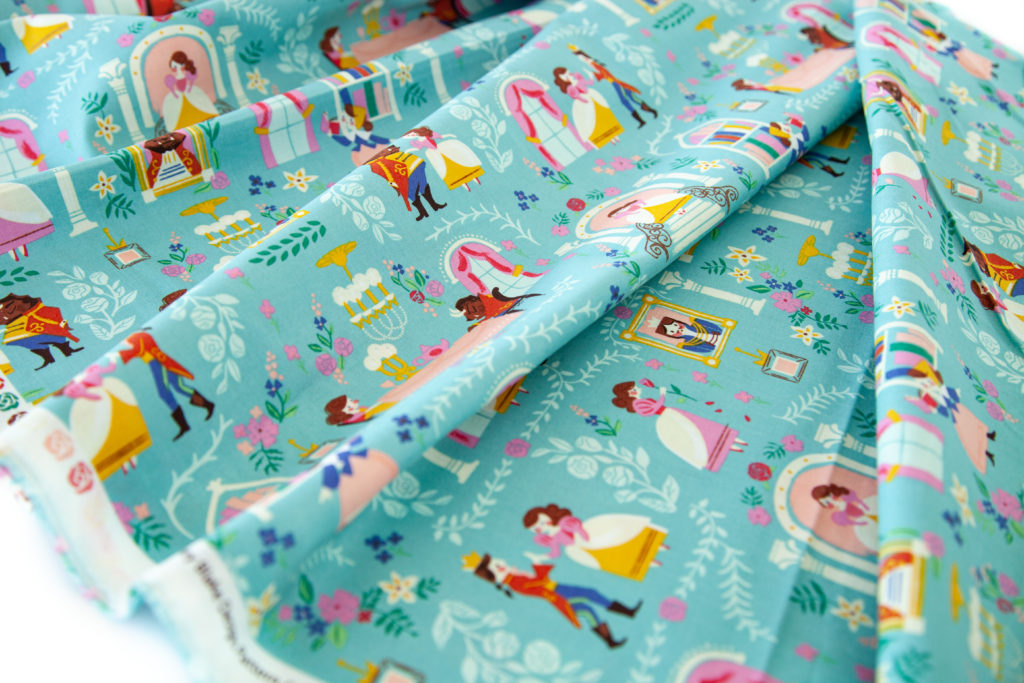 Jill's unique artistry, reminiscent of vintage storybooks, has earned her a loyal following. Here we see Belle in various scenes we all recognize from the story — dancing, dining, reading, and standing at the top of the grand staircase.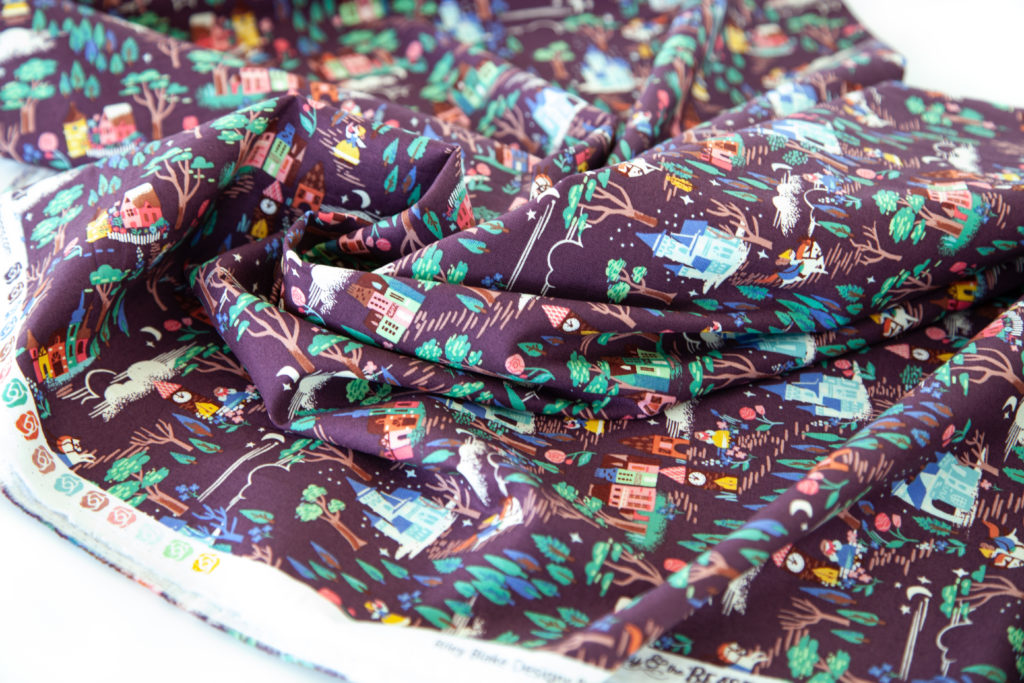 The deep eggplant color has to be one of our favorites, and the Countryside print is loaded with more scenes – in miniature – from the children's classic.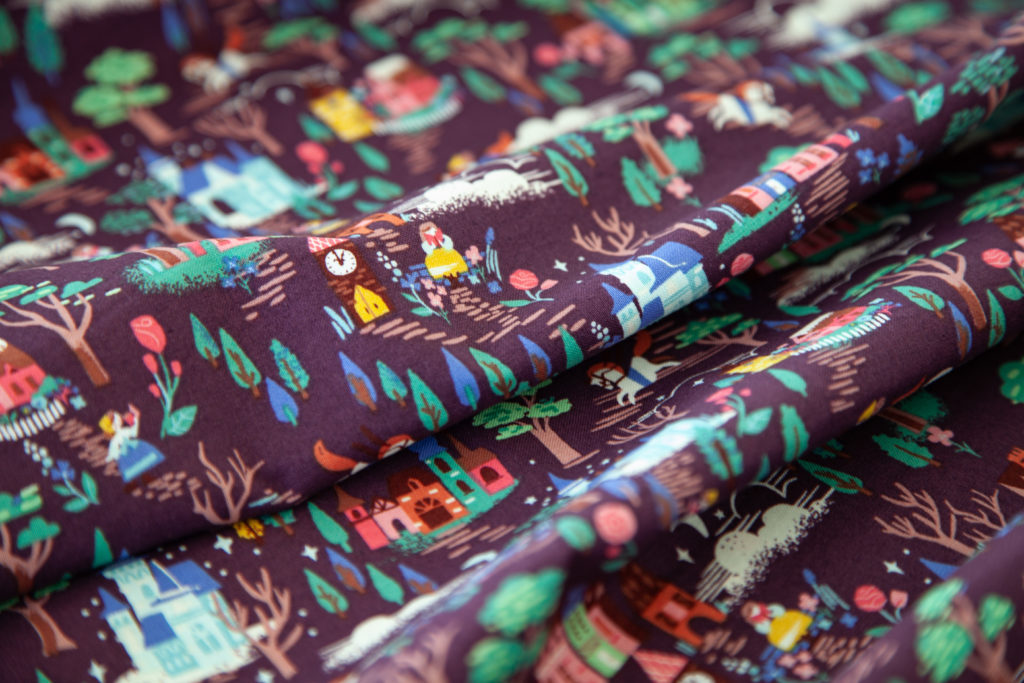 Take a closer look and you'll discover a teeny tiny Belle reading her book. Sew sweet!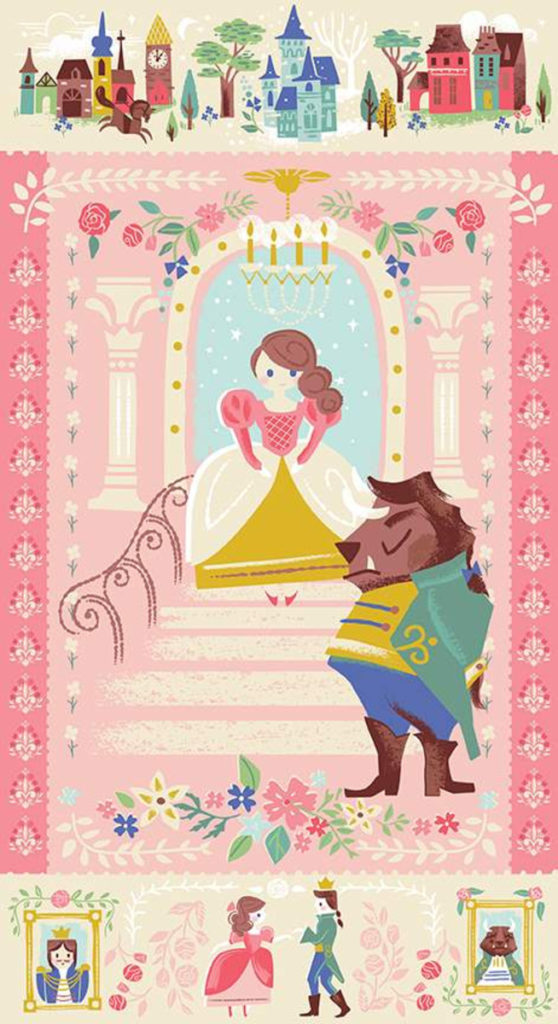 This fabric collection also boasts a fun 24″ x WOF panel, available in Pink (shown here) and blue. Add some cute borders and you have a treasured keepsake quilt.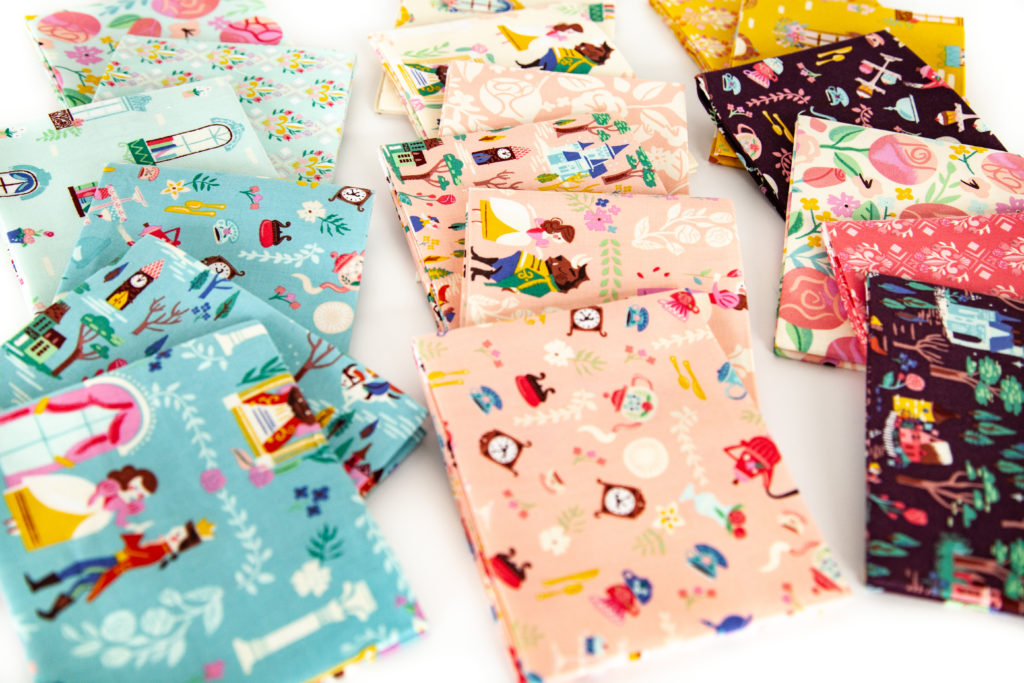 We are dreaming up a million and one projects for this fabric — dresses, accessories, zipper pouches, quilts, pillows, and so much more! What will you make?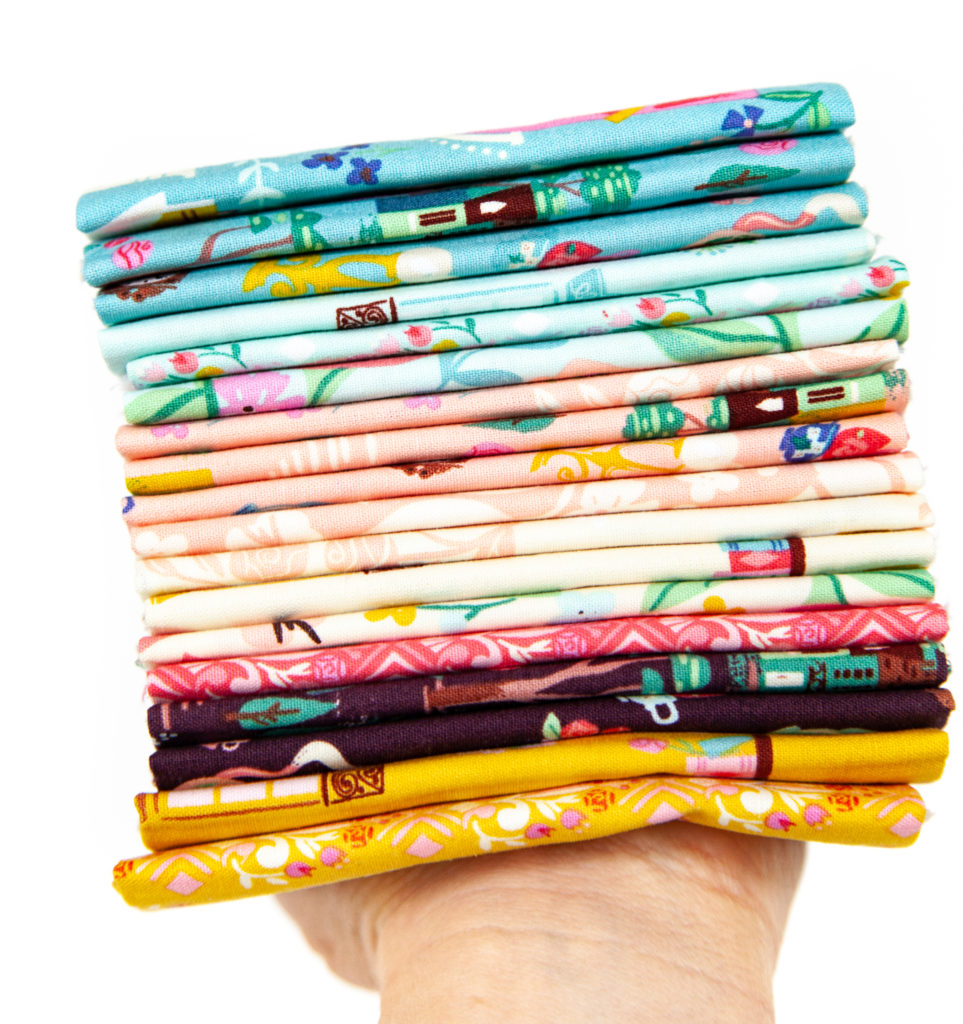 Beauty and the Beast, designed by Jill Howarth, is expected to arrive in quilt shops end of June. Pre-order yours today to make sure you get your hands on one of these bundles of fabric goodness, and share your makes with us on Instagram using #beautyandthebeastfabric, #rileyblakedesigns, #iloverileyblake, and tag us @rileyblakedesigns.
Thanks for stopping by!