We're excited to share another sneak peek with you today! Beneath the Western Sky, designed by Gracey Larson of Burlap and Blossom Patterns, is almost here and we can't wait!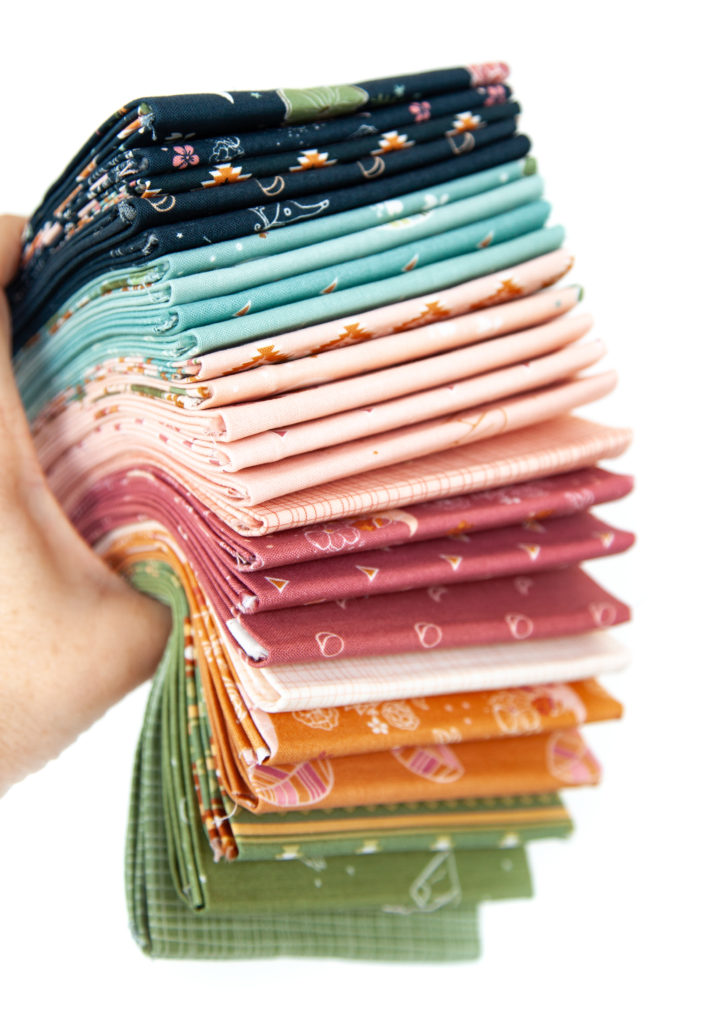 When asked about the inspiration behind her collection, Gracey said: "Beneath the Western Sky tells the story of my home. From the Rocky Mountains in Colorado, to the red Arizona Desert, from the evergreen trees to the cactus, and from the wide open skies to the bright desert moons, the West is my home. It's a place of clean, crisp air and the most amazing sunsets in the world. It's wild and free with places that still have never really seen a human footprint. These are the things that I wanted to capture in this fabric collection. So grab your rotary cutter (AKA your quilter's spurs) and sewing machine, and get ready to sew with me, because, like the great John Wayne would say: "We're burnin' daylight."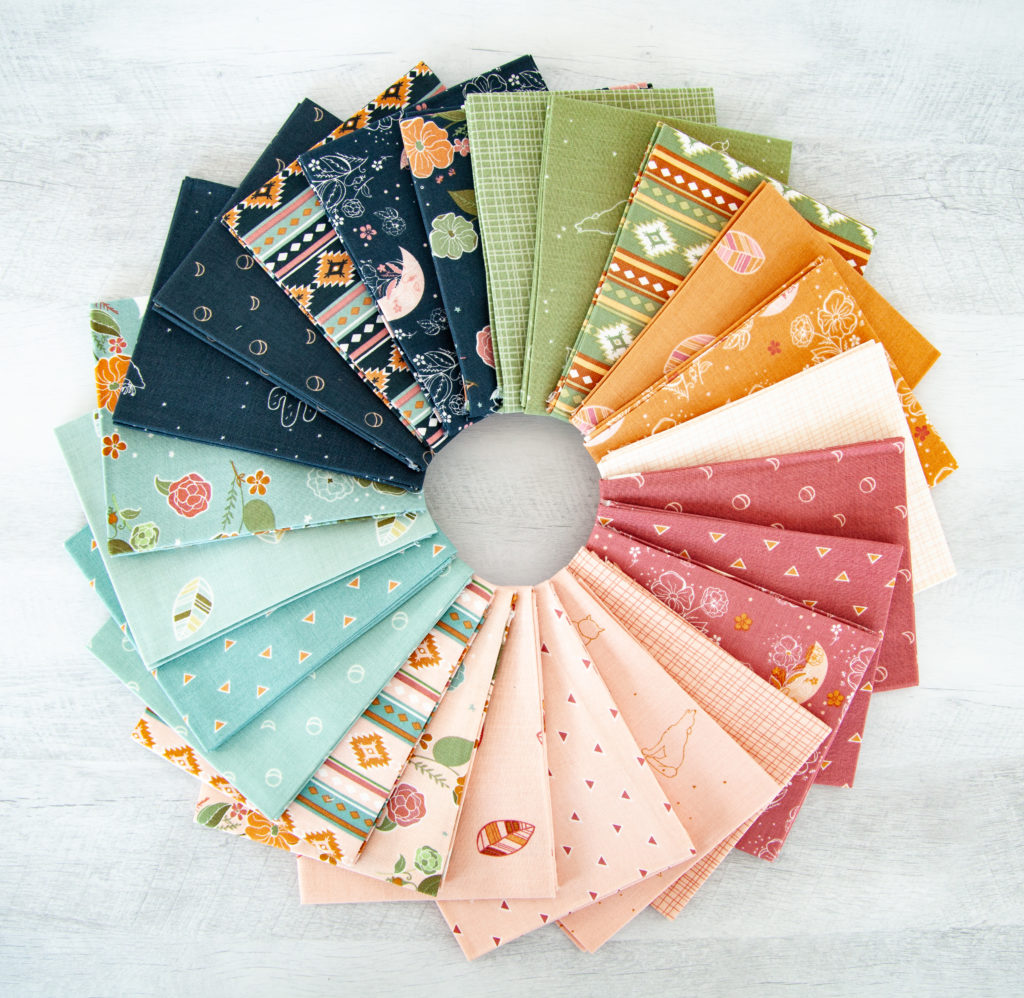 Gracey curated a rustic, earthy color palette of pink, blue, orange and green.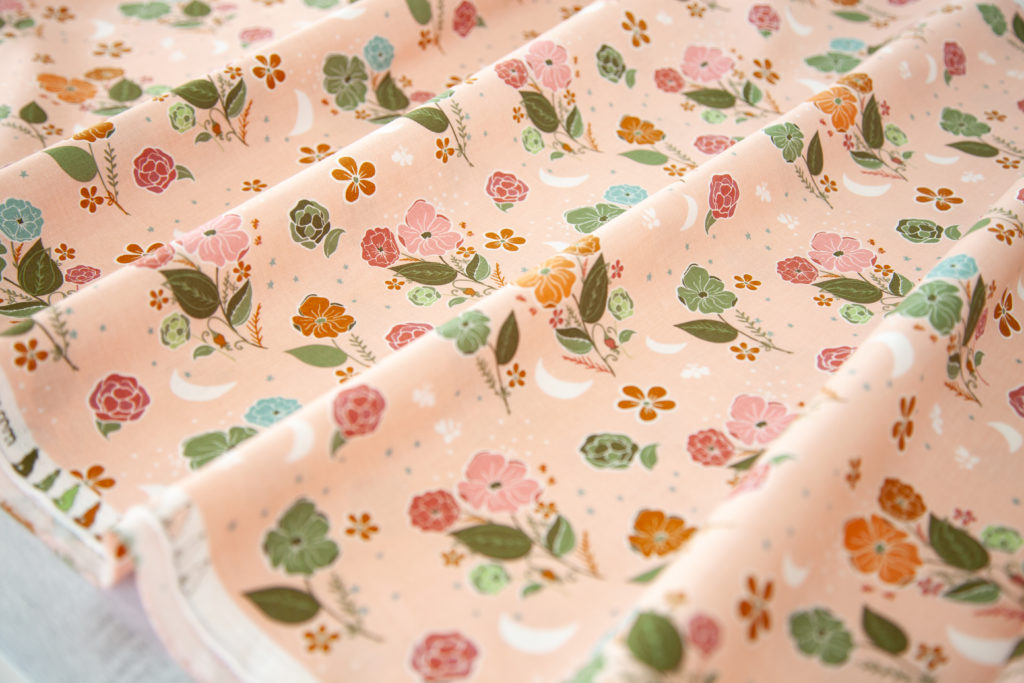 Take a closer look at the Main print. This fabric has it all — dreamy florals, moons, and itty bitty stars send your imagination to calm, dusty desert nights. The Main print will be available in Pink (seen here), Sea Foam, and Dark Navy.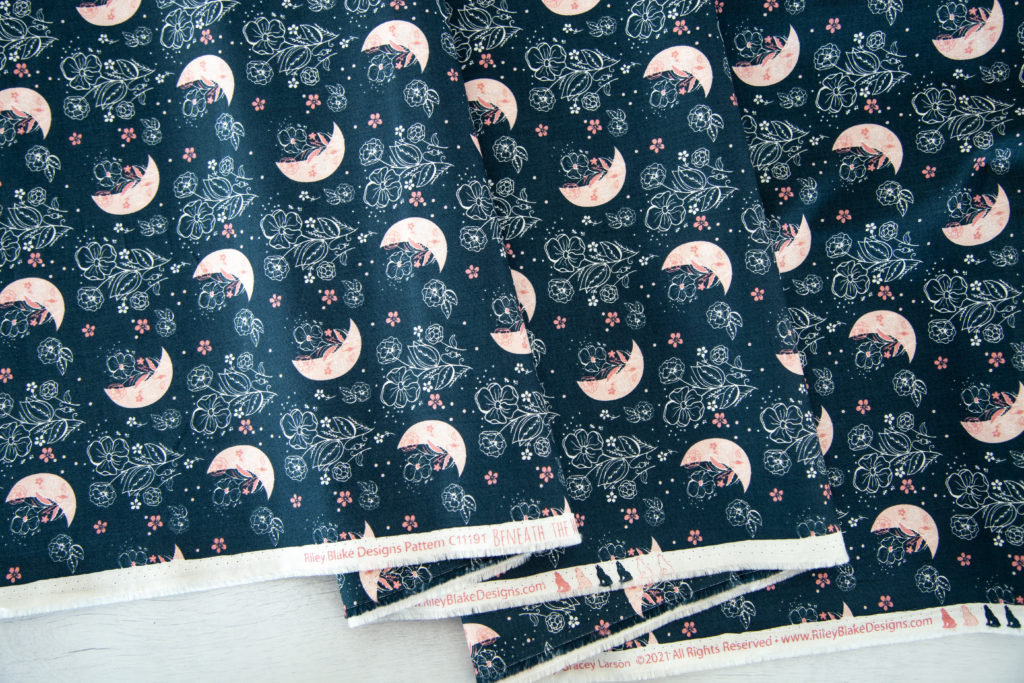 Speaking of Dark Navy, we are in LOVE with this Dark Navy version of Floral Moons. The pink moons are just so lovely, and the floral outlines look like constellations in the sky! Floral Moons will be available in Dark Navy (seen here), Dark Pink, and Orange.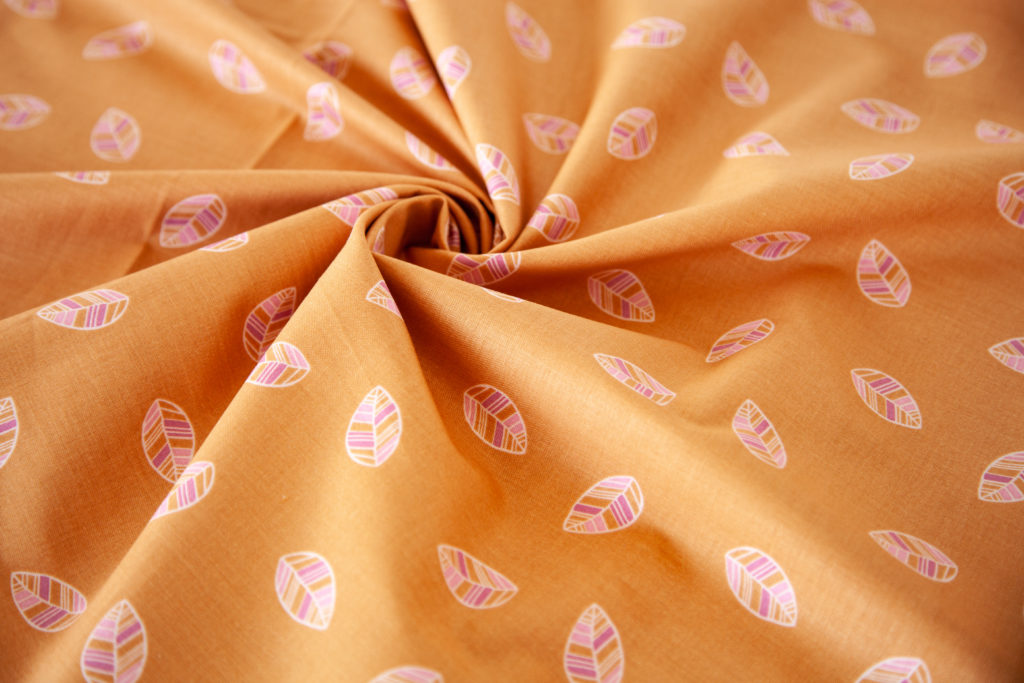 The Leaves print is everything we look for in an accent fabric. Simple and sweet, with just enough color variation to add a pop of interest and depth to any project. Leaves will be available in Orange (seen here), Pink, and Sea Foam.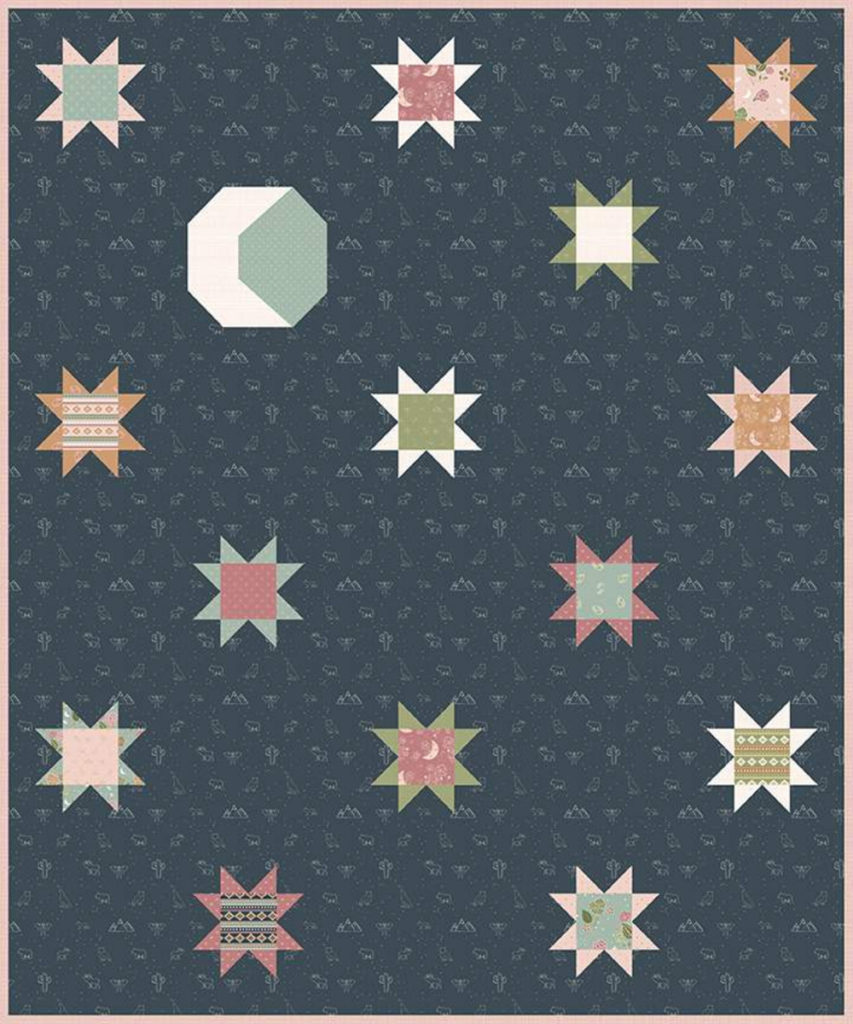 Need some project inspiration? How about this beautiful Desert Moon Quilt Pattern, also designed by Gracey Larson? The this is a great quilt to help you master the essential Sawtooth Star quilt block, and we love that moon floating in the night sky!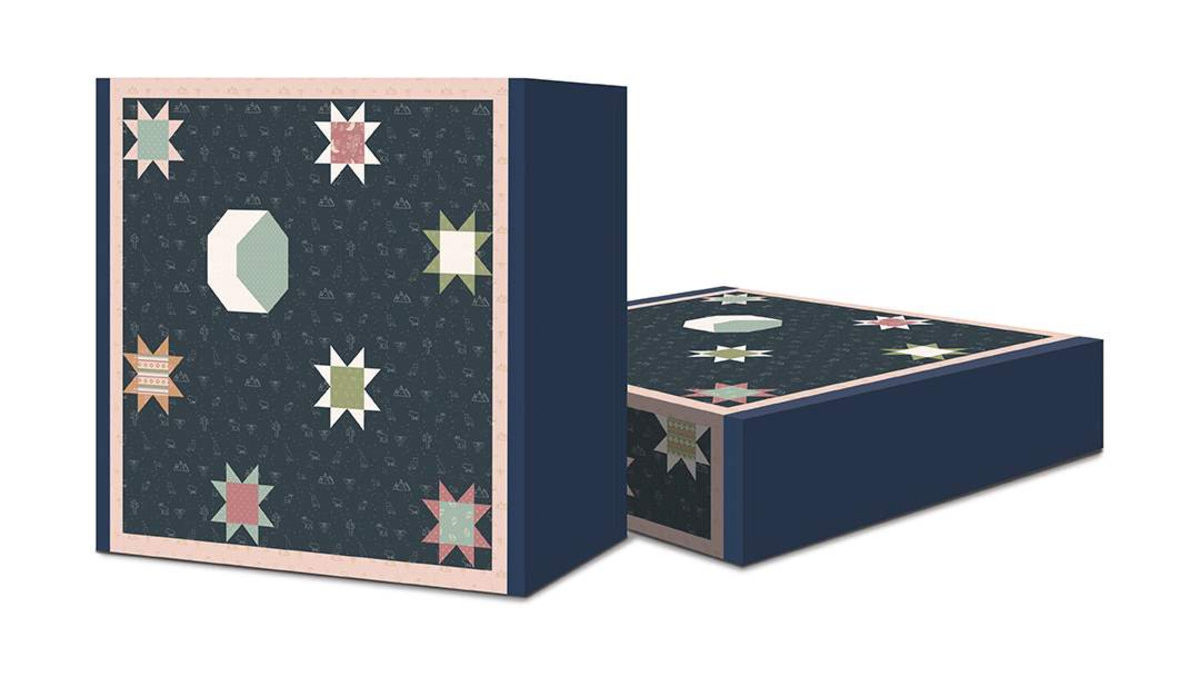 The Desert Moon quilt pattern will be sold on its own, or as part of a boxed quilt kit. The kit will include the pattern and fabric needed to make the quilt top and binding, and will come in this sturdy, collectible box.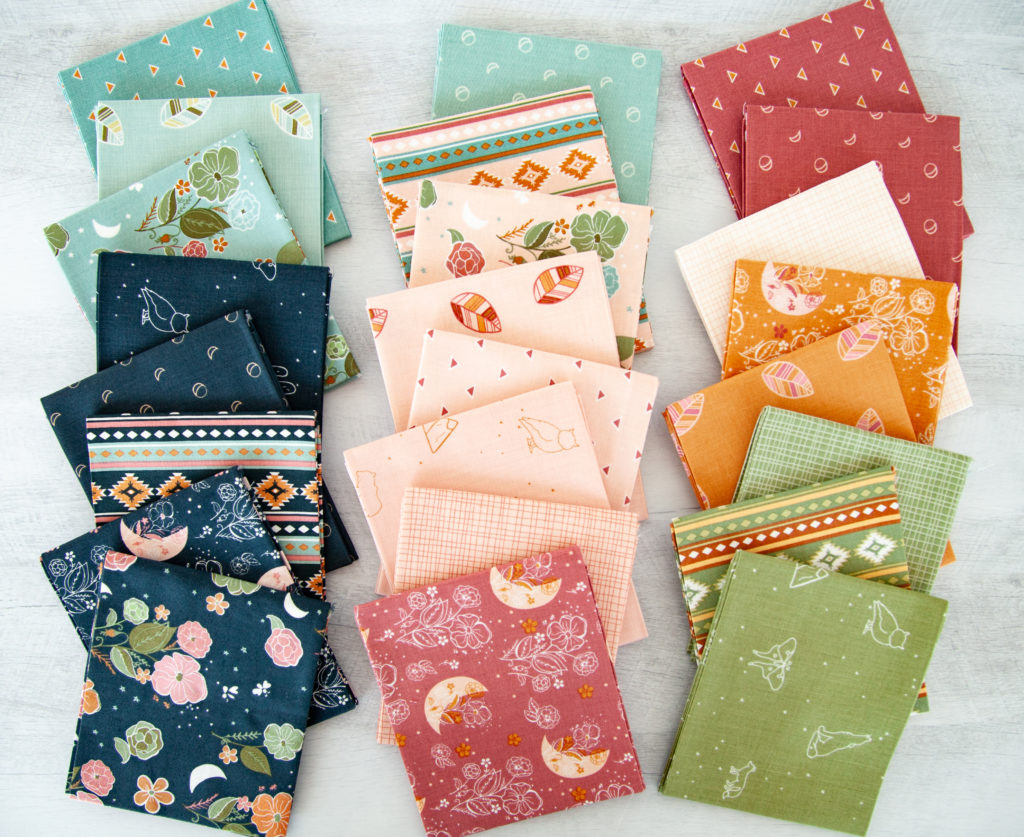 We can't wait to start creating with Beneath the Western Sky! We're dreaming up quilts, pillows, pajamas, dresses, table runners and more. What will you make with Beneath the Western Sky?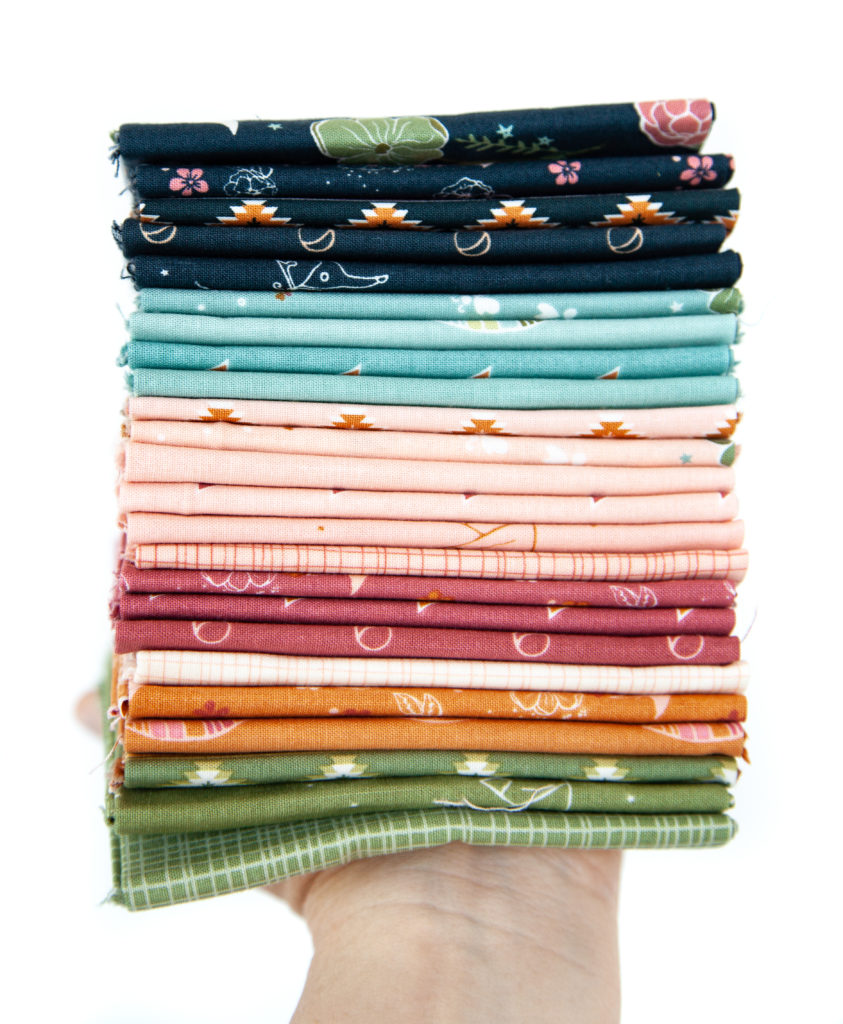 Beneath the Western Sky, designed by Gracey Larson of Burlap and Blossom Patterns, is expected to arrive on the shelves of your favorite quilt shops and online retailers in September. Pre-order yours today and share your makes with us on Instagram using #beneaththewesternskyfabric, #rileyblakedesigns, #iloverileyblake, and tag us @rileyblakedesigns.