Meet CAT® Junior Crew™! This fun new collection by Caterpillar is coming soon and we can't wait!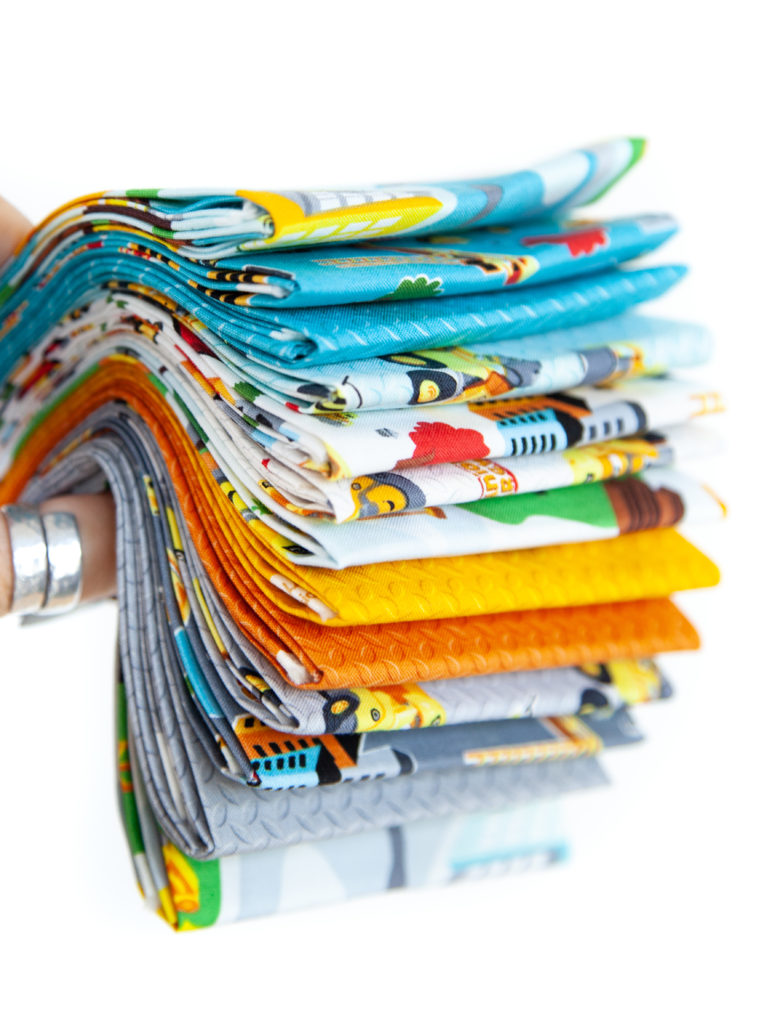 From Caterpillar: "At Caterpillar we celebrate the people who move, shape, and power the world around us. To them, working 9 to 5 is a song not a reality, and neck ties and high heels are not allowed. It's real work performed by real people who cherish their families and communities – delivering tangible results, changing the world one project at a time. Whether paving roads, mining commodities or extracting the fuels to satisfy global energy demand, CAT® customers are helping to build a better world.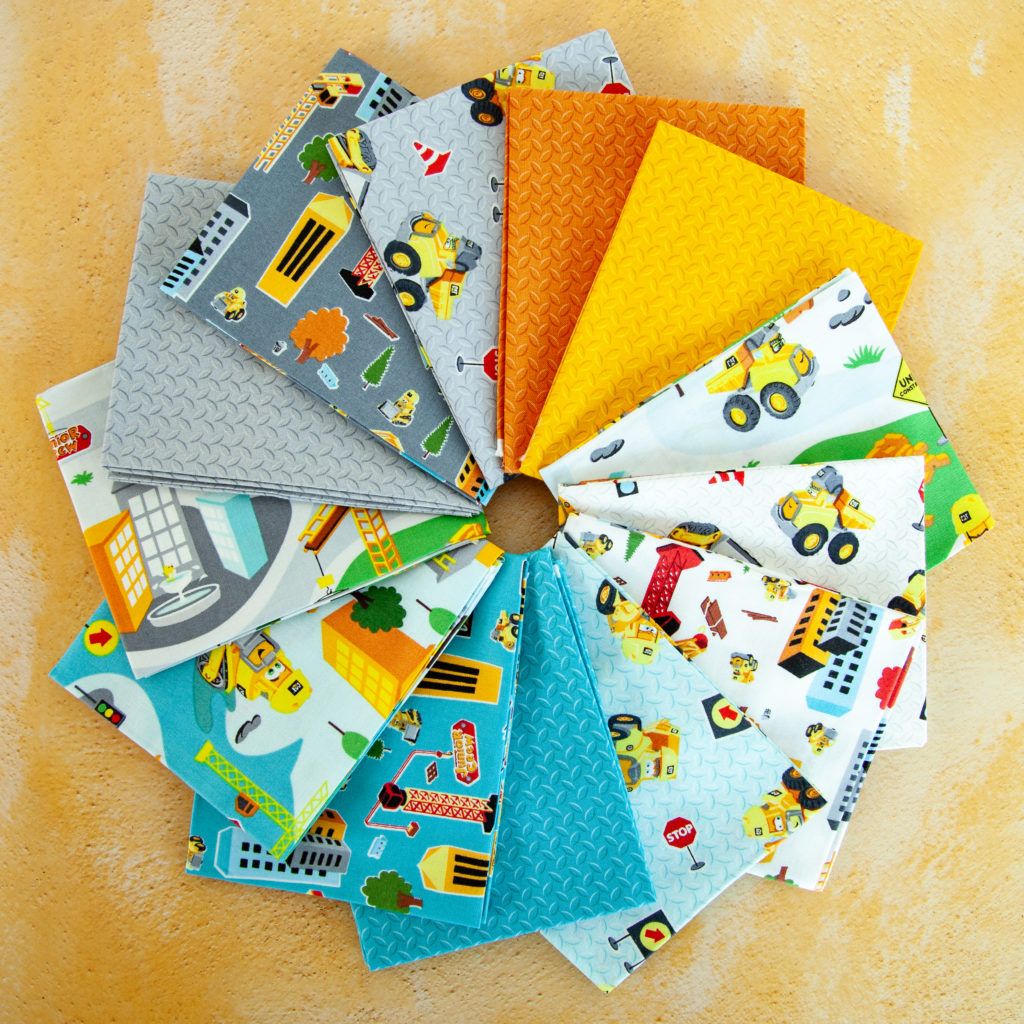 The new Junior Crew™ collections is loaded with adorable miniature versions of real life trucks and equipment in a bright, cheerful color palette.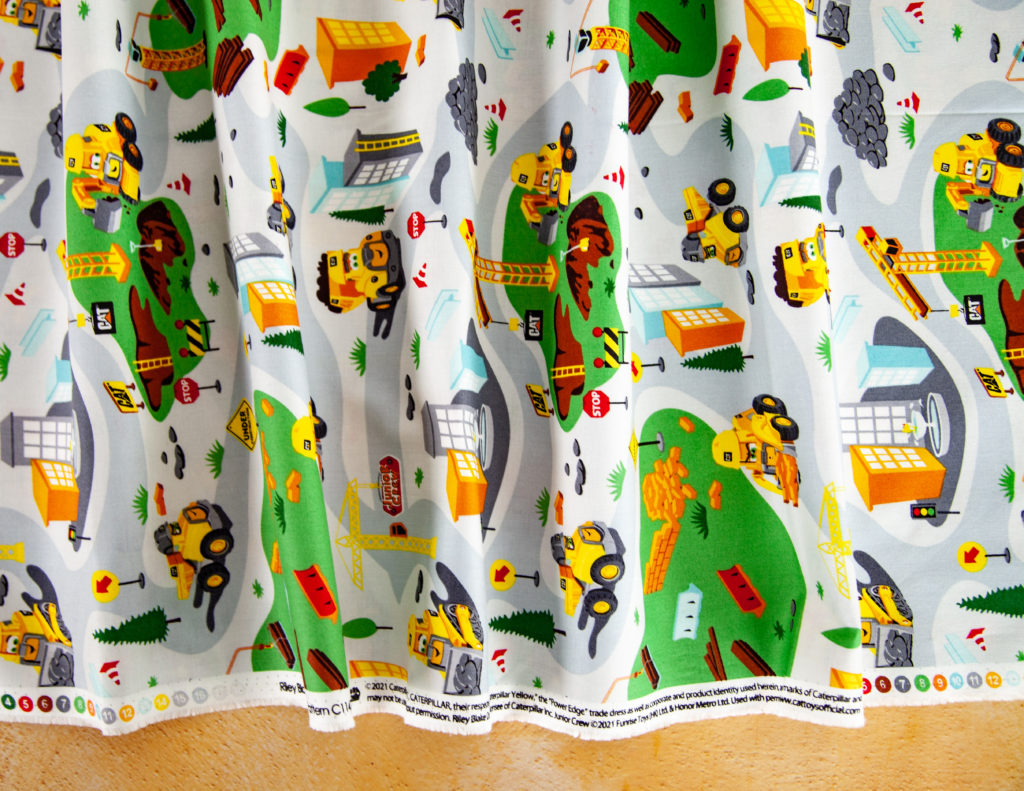 The Main print features city buildings, a road, trees, and construction in various stages of completion. The Main print comes in Gray (seen here), White, and Aqua.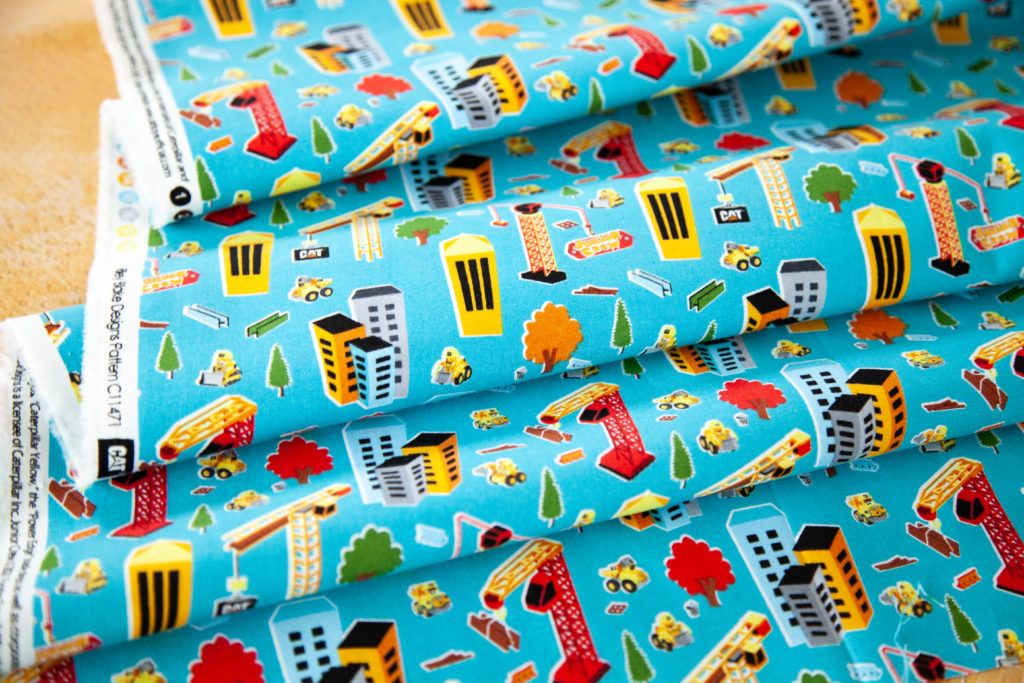 At Work is a lively supporting print loaded with all of the trucks, buildings, trees, and signage from the Main print on a smaller scale. At Work will be available in Teal (seen here), White, and Dark Gray.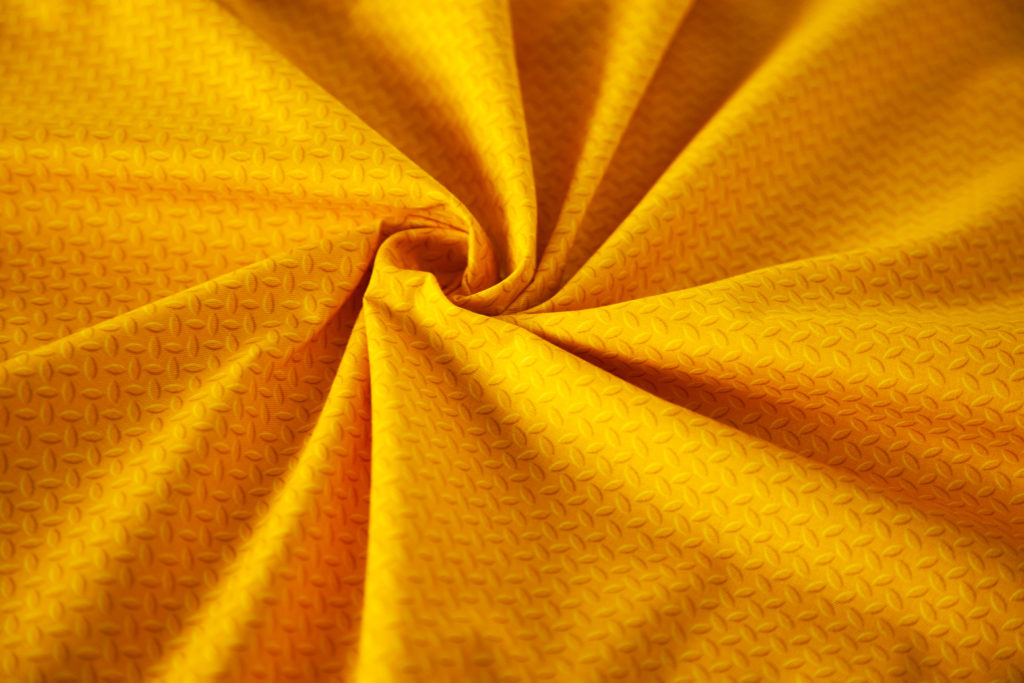 We LOVE the Steel Plate print! The pattern is easily recognizable as the steel plates found on heavy duty trucks, and the tonal quality makes it an ideal blender fabric. Steel Plate will be available in Orange (seen here), Teal, Gray, and Yellow.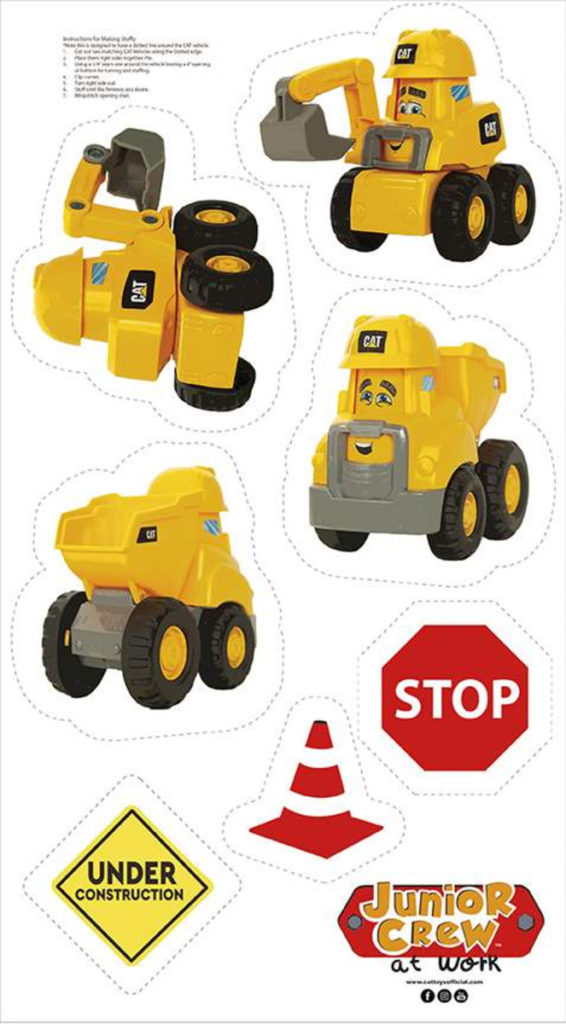 The Junior Crew™ collection includes this 24″ x WOF fabric panel. This digitally-printed panel features pieced and instructions to make Junior Crew™ tractor stuffed toys.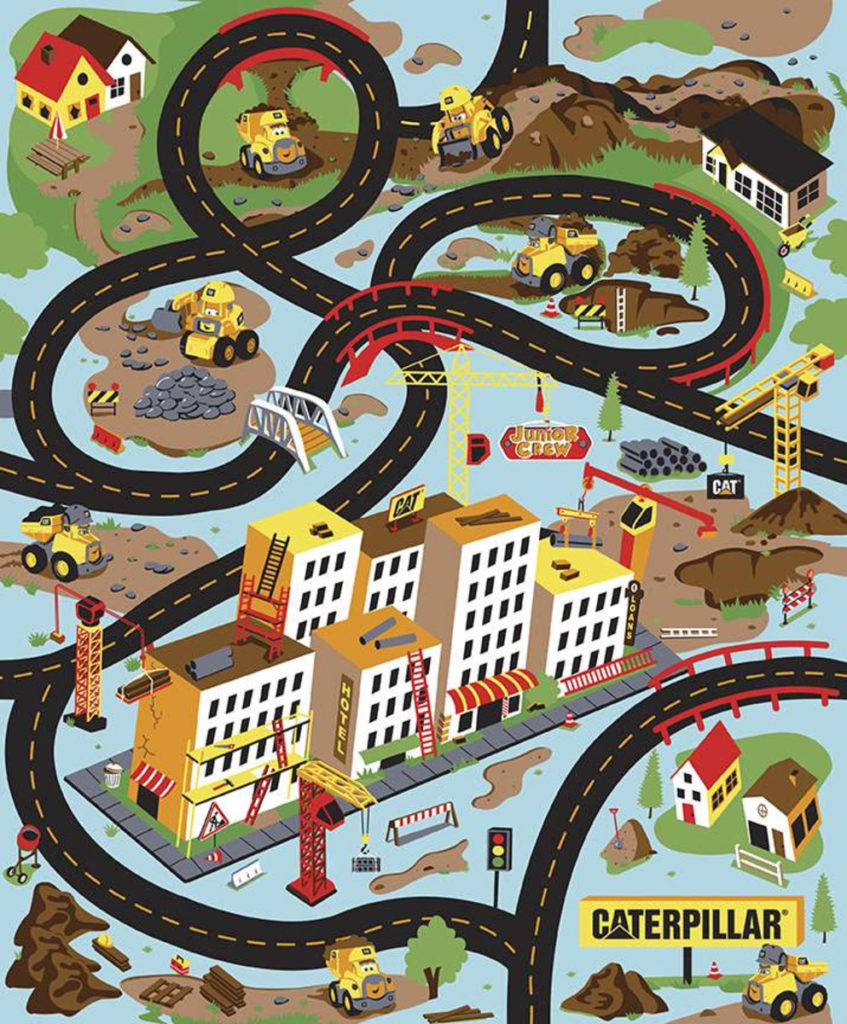 But that's not all! Junior Crew™ also includes this fabulous 36″ x WOF canvas panel. This canvas panel features Junior Crew™ tractors at work on a construction site and will be available in Aqua (seen here) and Green.
We can't wait to start playing with Junior Crew™! We're dreaming up quilts, stuffed toys, pillows, backpacks and more. What will you make with CAT® Junior Crew™?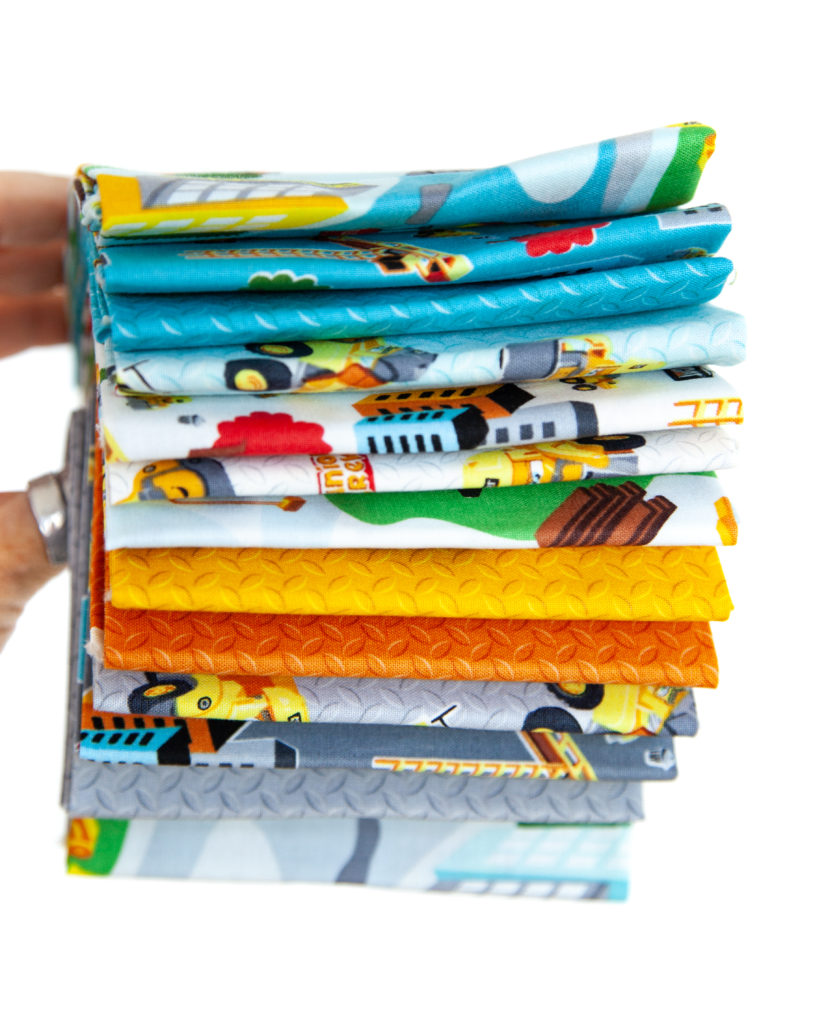 CAT® Junior Crew is expected to arrive on the shelves of your favorite local quilt shops and online retailers in January! Pre-order yours today and share your makes with us on Instagram using #rileyblakedesigns iloverileyblake and tag us @rileyblakedesigns.