Meet Coffee Chalk! The collection of freshly brewed fabrics by J. Wecker Frisch of Great Joy Studio is coming soon to stores near you!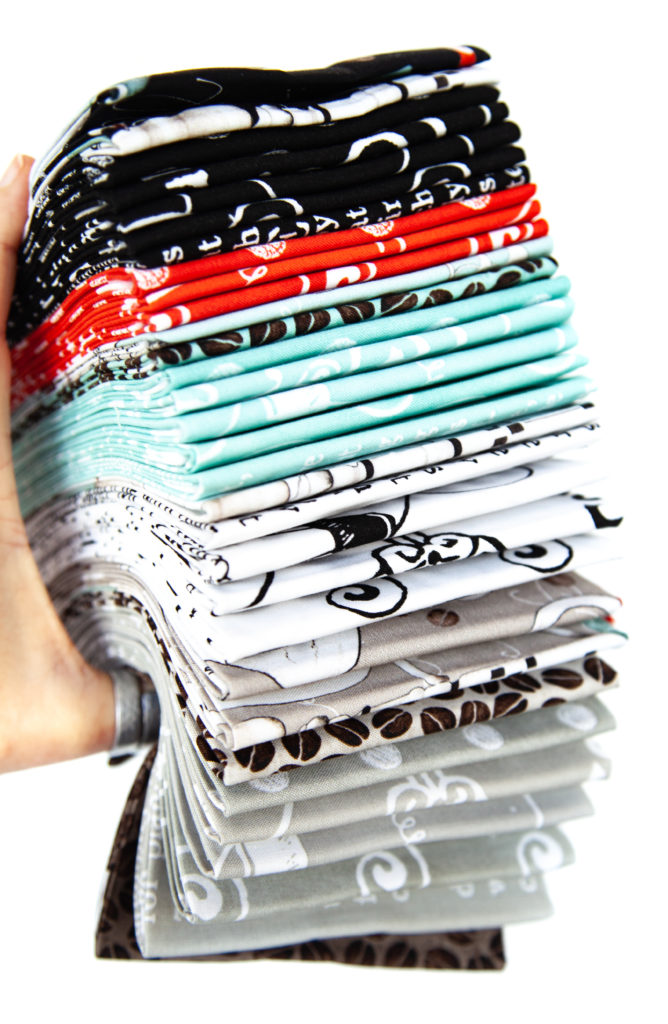 Coffee Chalk is a perfectly brewed collection for coffee lovers everywhere. You can almost smell the delicious aroma as you explore the nostalgic coffee pots, coffee cup border strip, dots, beans, swirls, and text.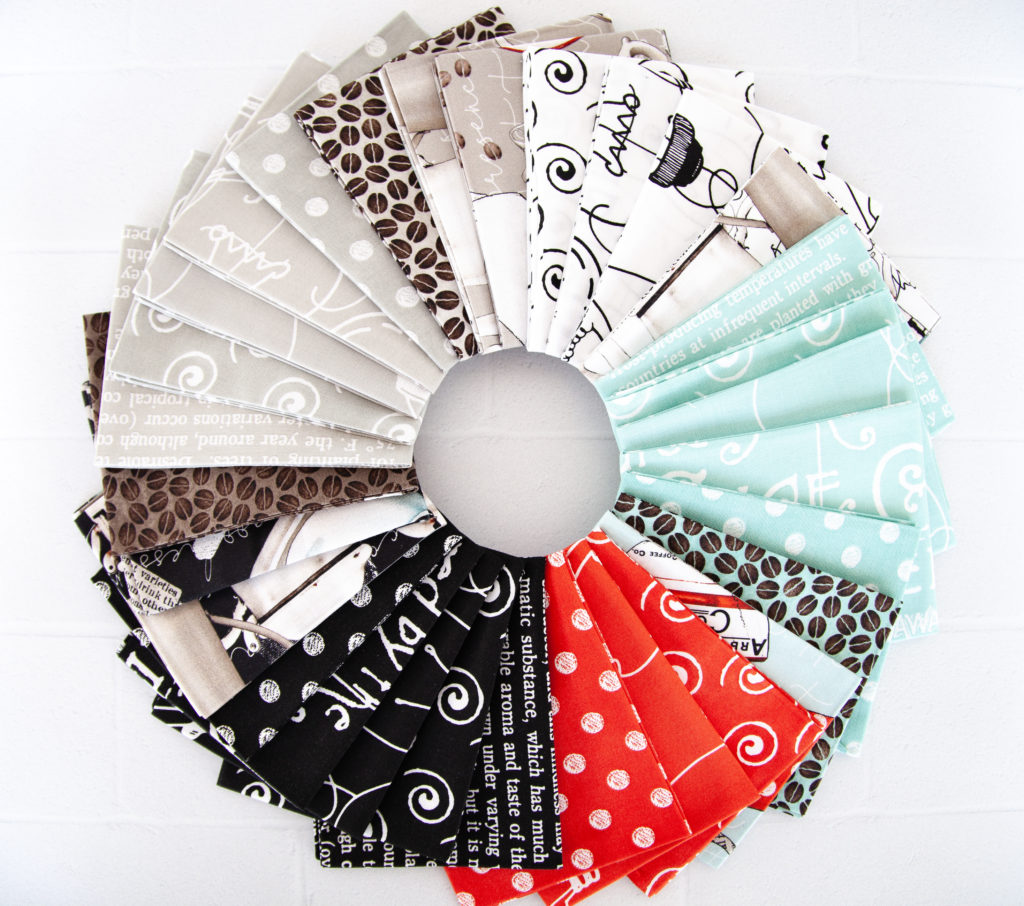 The modern color palette of aqua, red, black and taupe is a blend of warm and cool tones, making this collection perfect for every aesthetic.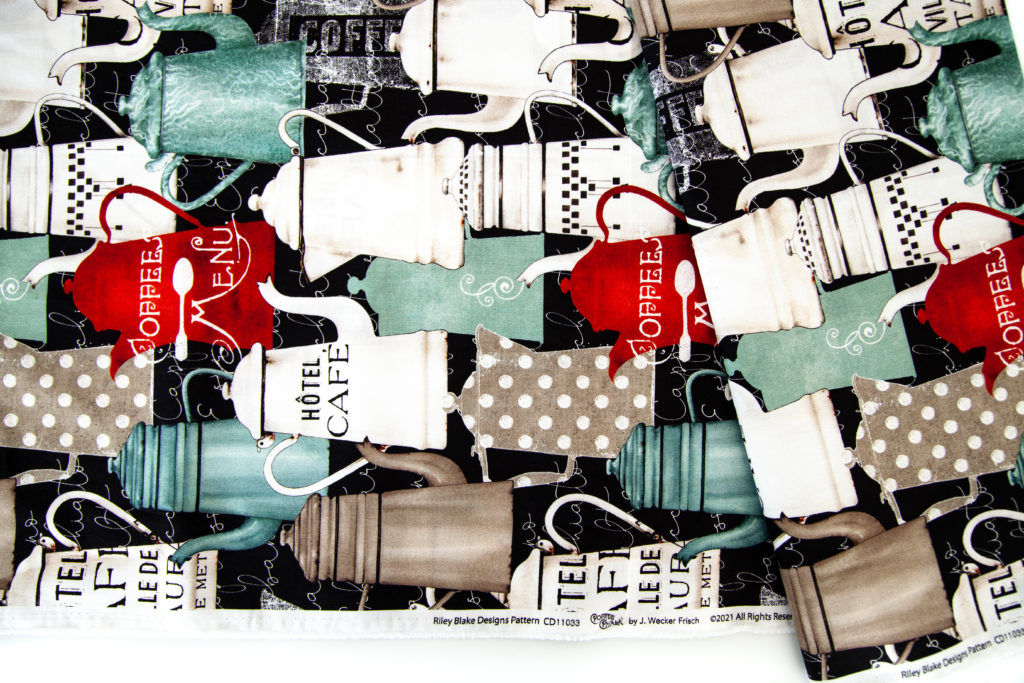 Take a closer look at the Pots print. If you can't resist a vintage coffee pot, you'll adore this whimsical print featuring a variety of classic coffee pots on a chalkboard backdrop. Pots will be available in Black (seen here), Taupe, and White.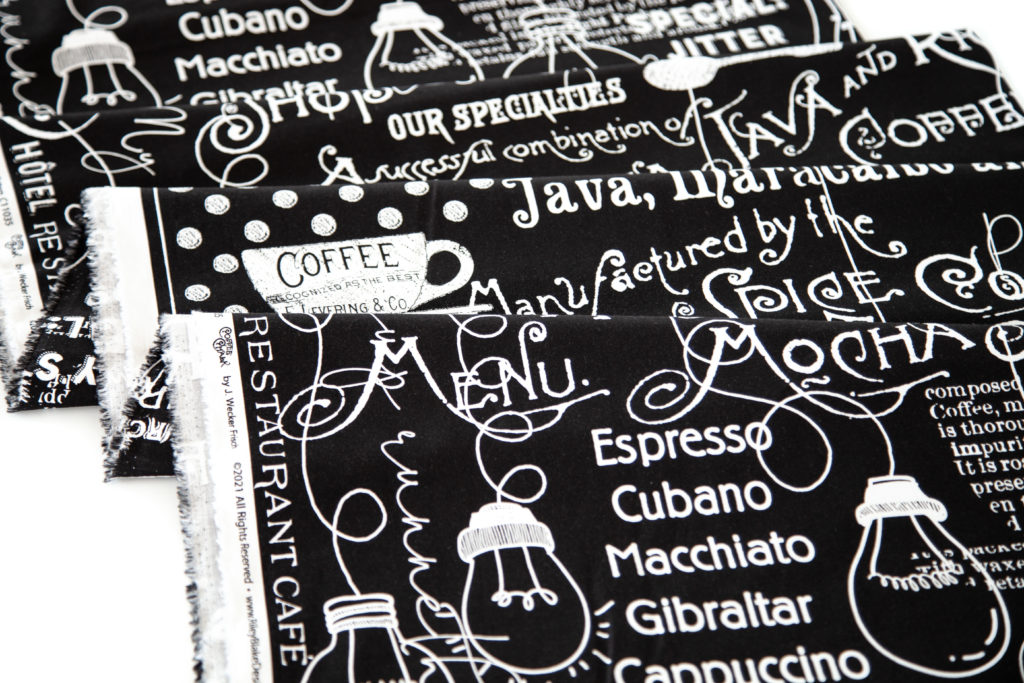 Loaded with menu items and scribble art, Blackboard is inspired by the ever present chalkboards found at coffee shops around the globe. Blackboard will be available in Black (seen here), Aqua, Taupe, and Off White.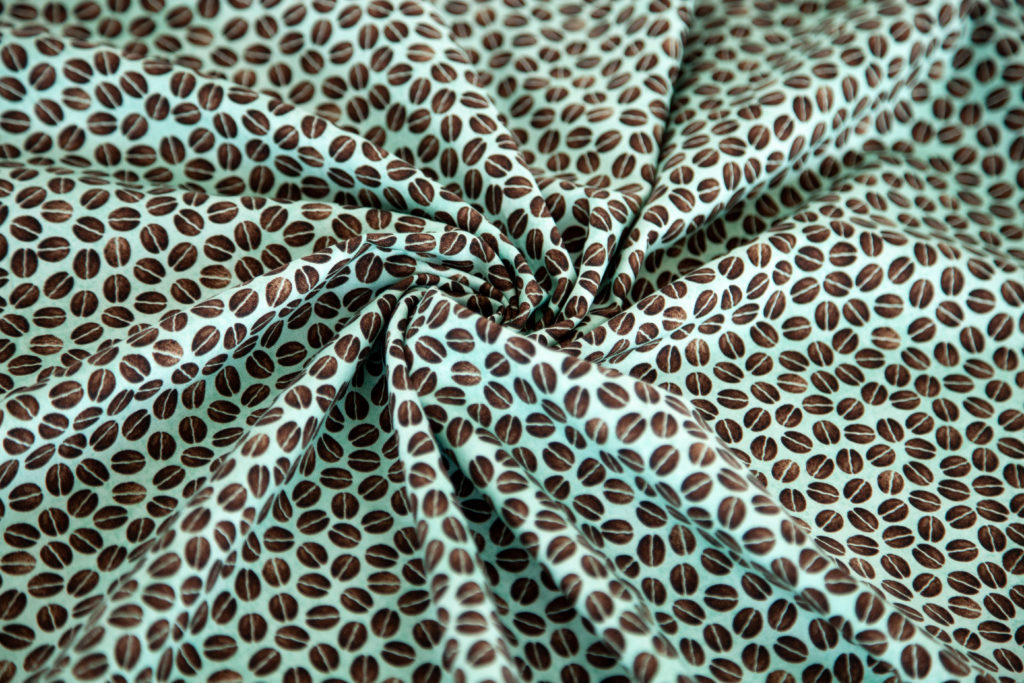 It wouldn't be a coffee themed fabric line without coffee beans! This simple print functions like a dot, with toasty little coffee beans tossed in all directions. Beans will be available in Aqua (seen here), Pewter, and Taupe.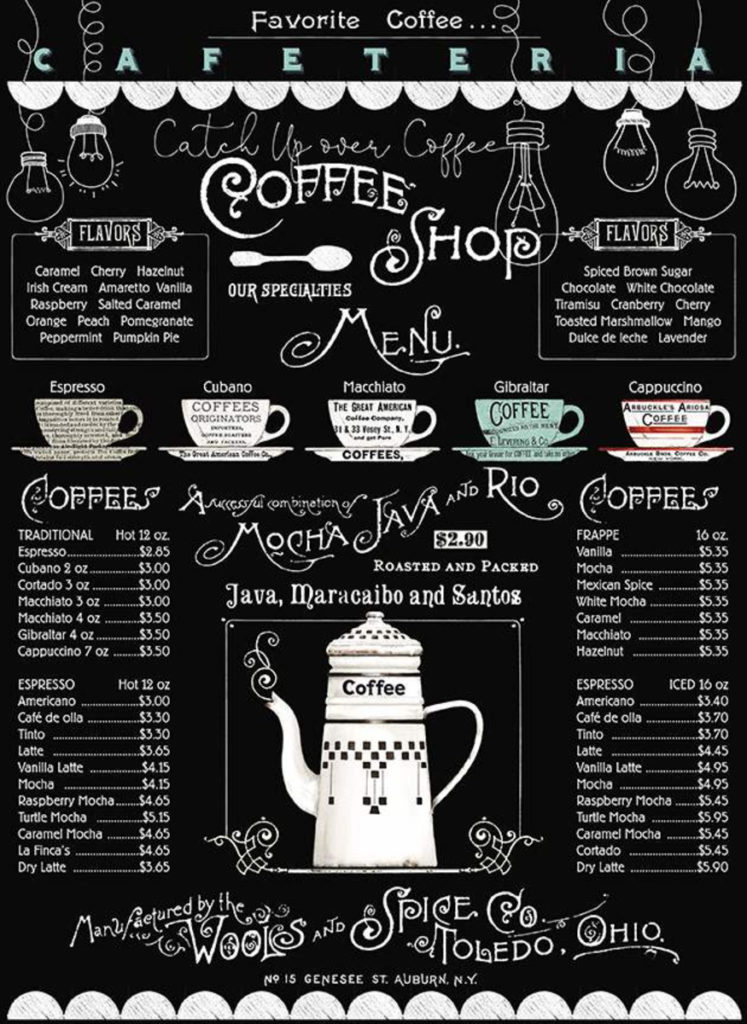 The Coffee Chalk collection boasts two seriously fun fabric panels. The generously sized 54″ x 74″ Coffee Chalk Quilt Panel is prepared to be the conversation piece in your home with a list of flavors, a complete menu, and a whimsical coffee cup lineup. Add a border or two, and this panel is ready to go!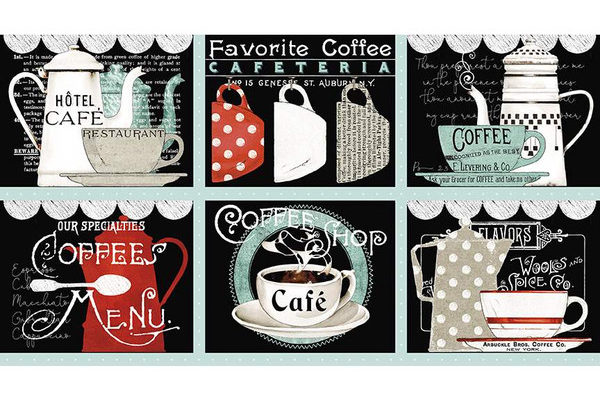 Do you need a homemade gift idea? You'll love the Placemat Panel measuring 24″ x 43 1/2″. Cut each section out, add batting and a fabric backing, and you have a set of six fabulous placemats in not time at all!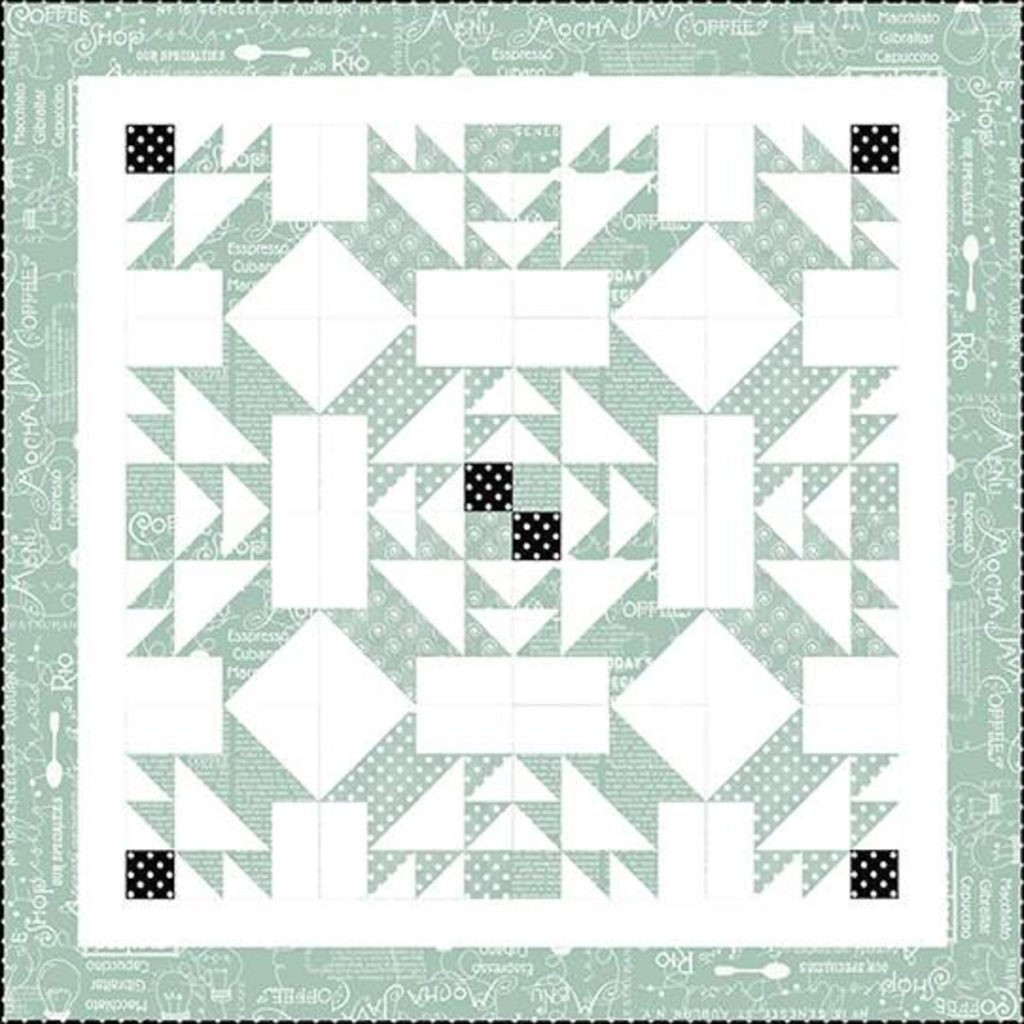 Need project inspiration. Janet has designed several patterns around her fabric collection. Cream & Sugar (above) highlights the sweet aqua prints in this fabric line.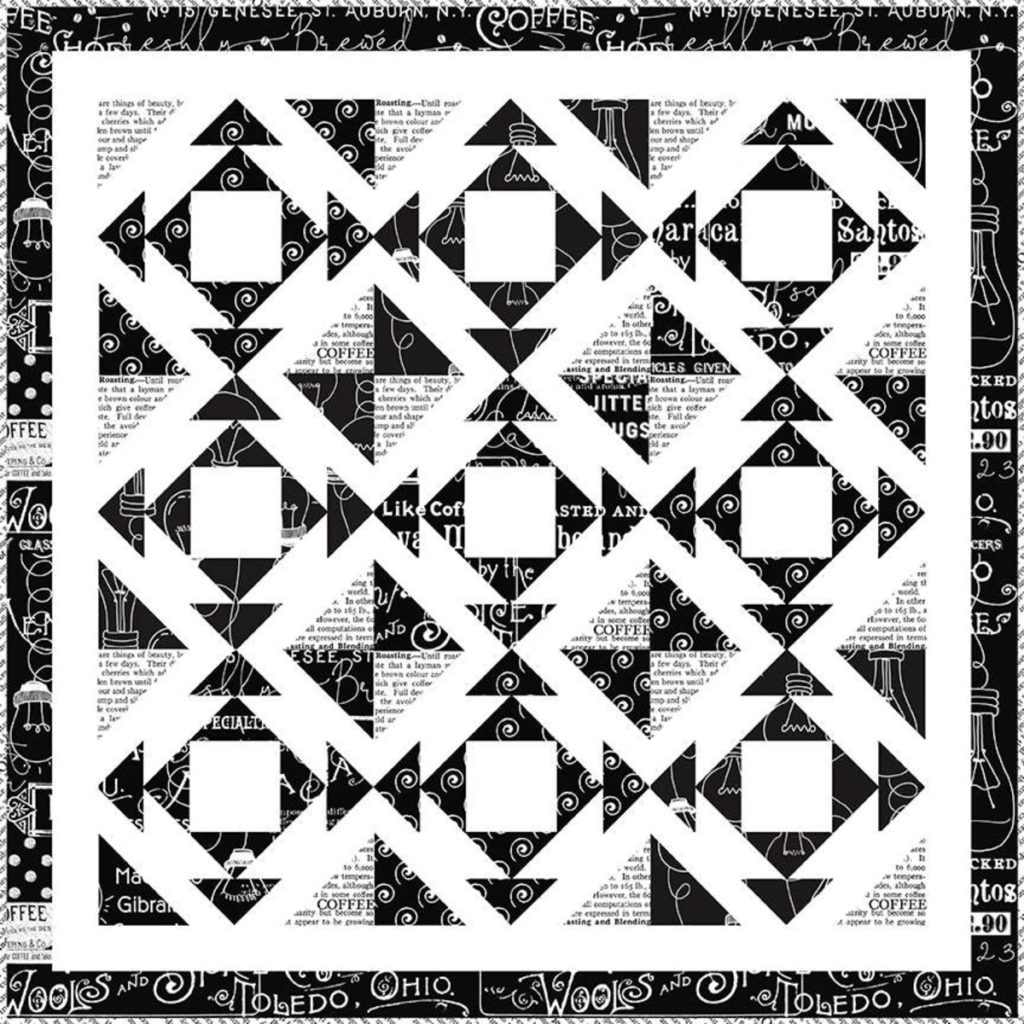 Similar to Cream & Sugar, the Cups & Saucers pattern has a clean, modern vibe to it with just two colors at play. Fabulous!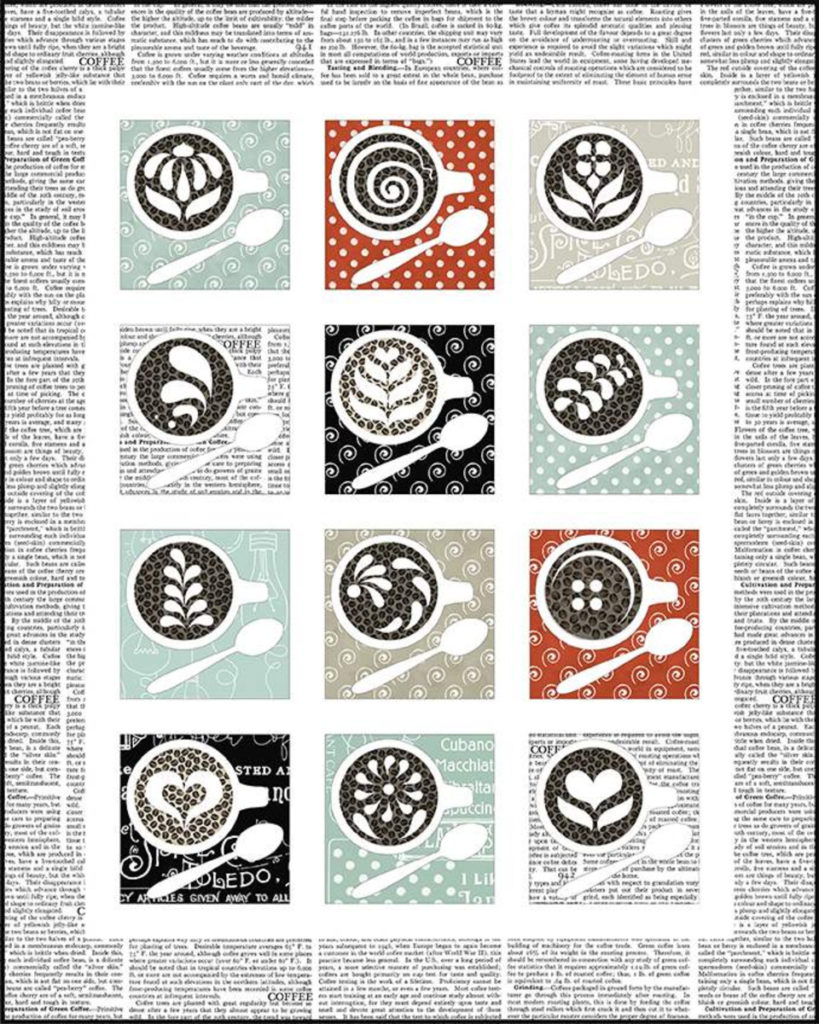 If you want to try your hand at appliqué, Jitter Mugs is the quilt for you. Featuring an array of coffee cups filled with creamy coffee art, this quilt is a showstopper!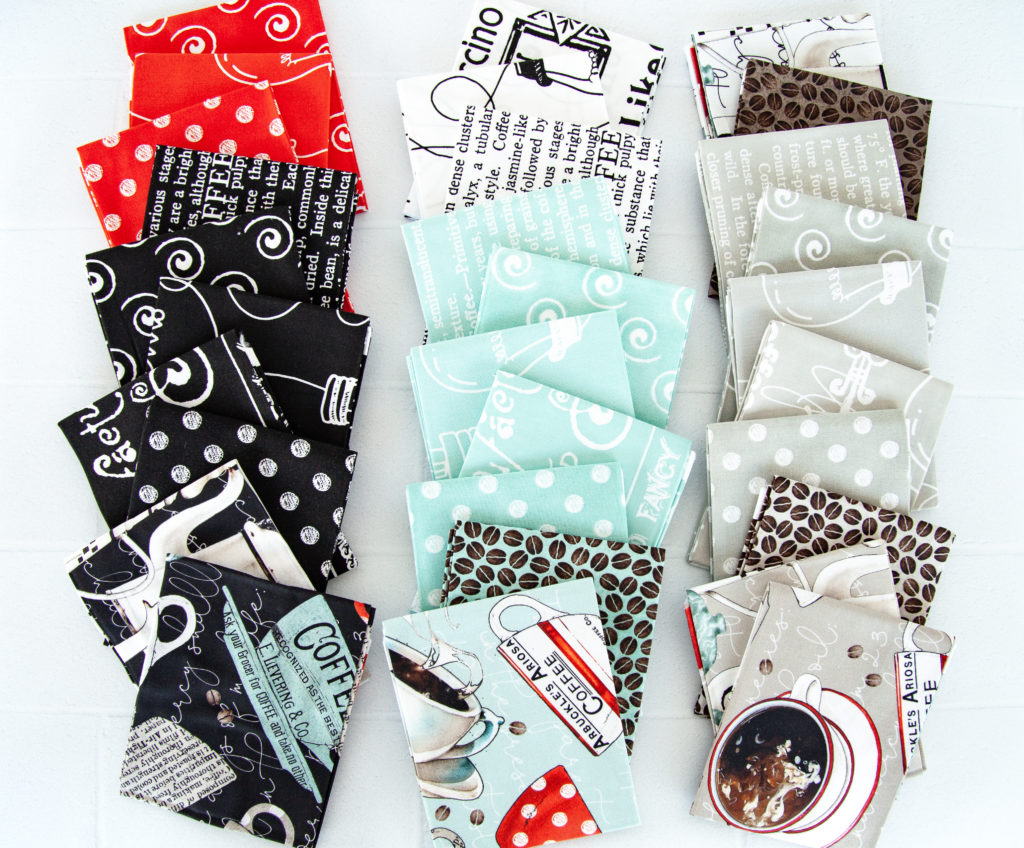 We can't wait to start creating with Coffee Chalk! We're dreaming up quilts, aprons, bags, pillows and more. What will you make with Coffee Chalk?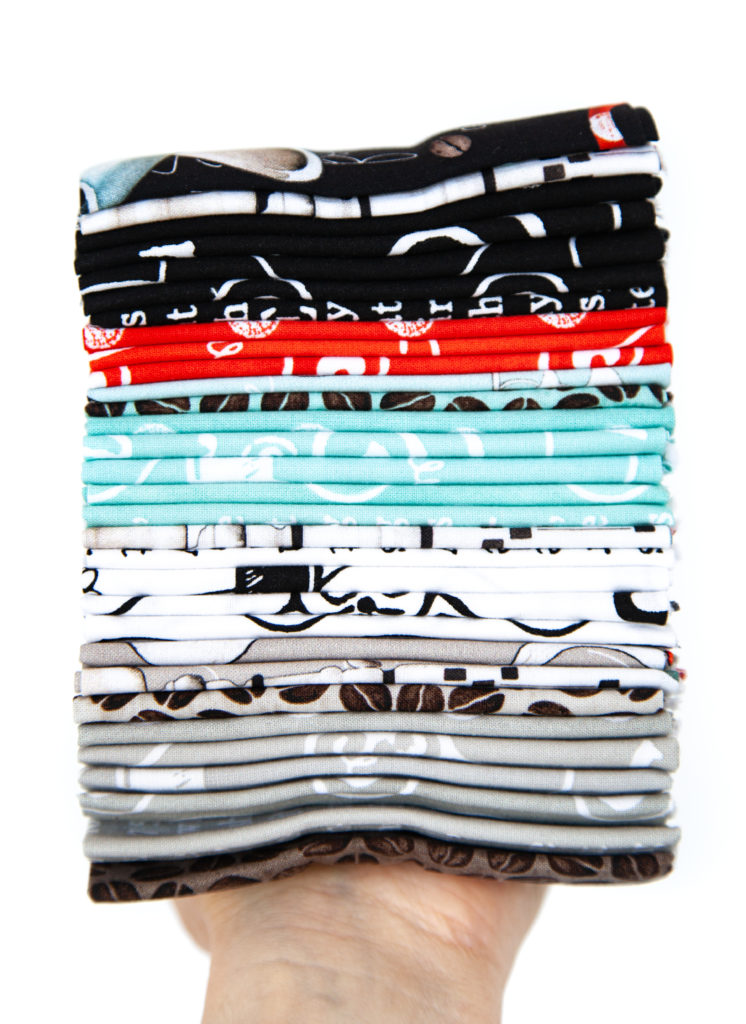 Coffee Chalk, designed by J. Wecker Frisch, is expected to arrive on the shelves of your favorite local quilt shops and online stores in September. Pre-order yours today to get your hands on one of these fun fabric bundles, and be sure to share your makes with us on Instagram using #coffeechalkfabric, #rileyblakedesigns, #iloverileyblake, and tag us @rileyblakedesigns.