Are you ready for another sneak peek? We're sharing a preview of Community, the newest collection from Rachel Erickson of Citrus & Mint Designs.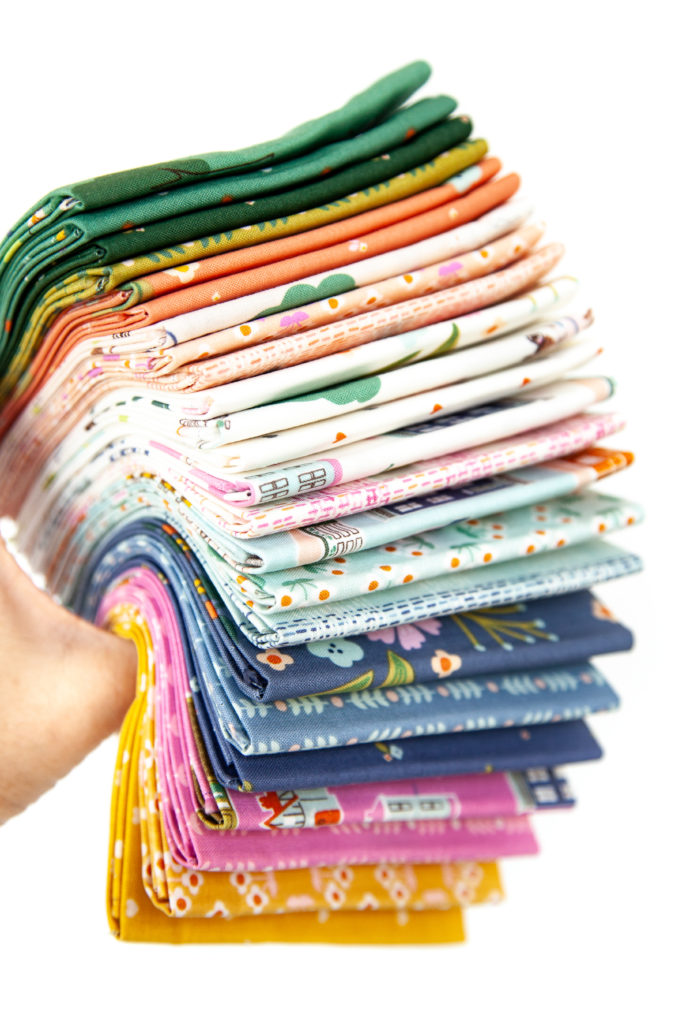 We asked Rachel about the inspiration behind this collection. Here is what she said: "Community was created as my reaction to the widespread hurt and divisiveness felt during the Covid-19 pandemic and the Black Lives Matter movement. Both events left me craving more unity, love and diversity in the world, as well as an aching desire to just go outside and talk with my neighbors, travel new places, and be surrounded by people again. I designed Community to reflect a place I hope we can work to create in our future. In the meantime, I'll spread love with handmade quilts."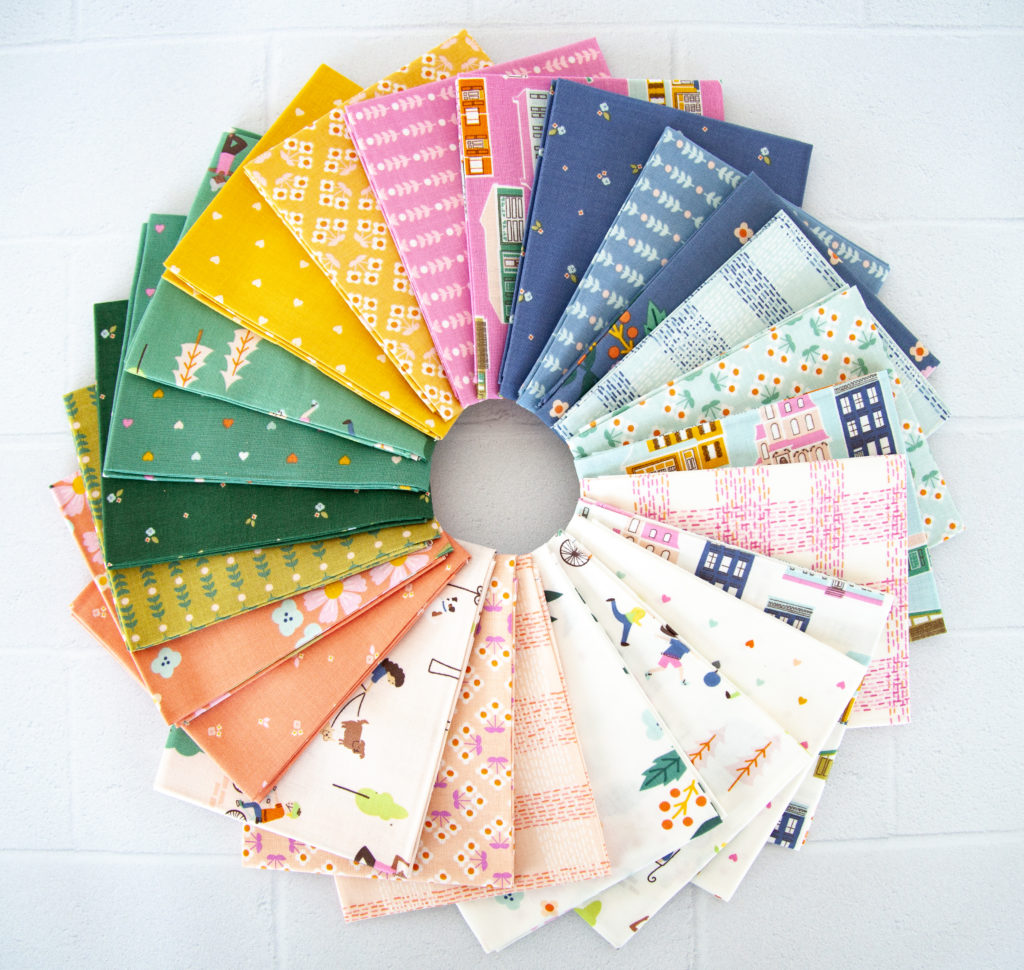 What a beautiful sentiment! Rachel curated a cheerful color palette of green, honey, orchid, coral, blush, blue, mint, and cream.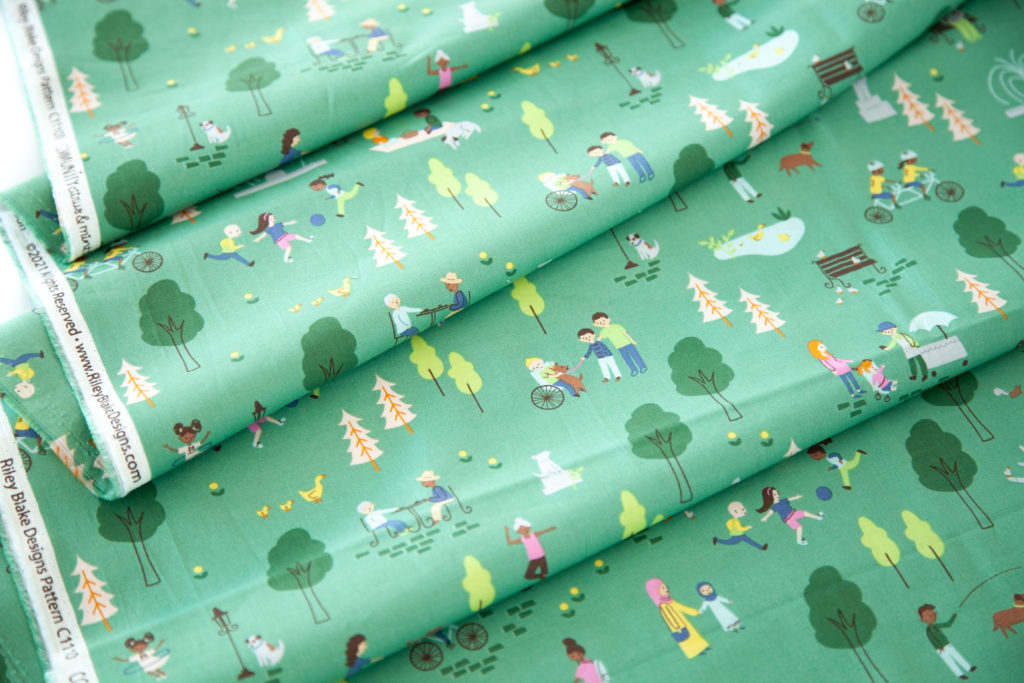 The Main print is full of charming artwork depicting outdoor scenes in a park. You'll find children playing soccer, couples enjoying a picnic, mother and child holding hands, seniors playing a game of chess, bicyclists, dogs, ducks, trees and so much more. The Main print will be available in Green (seen here), Cream, and Blush.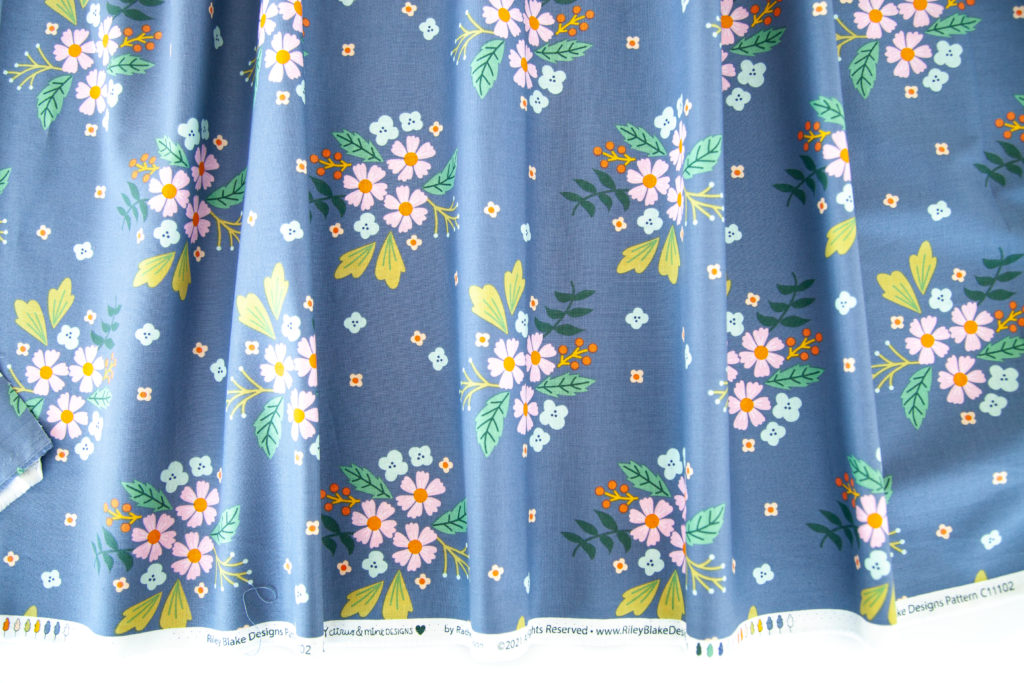 The Floral print features fresh, colorful bouquets of what look to be wildflowers and scattered blossoms on a solid background. Floral will be available in Blue (seen here), Coral, and Cream.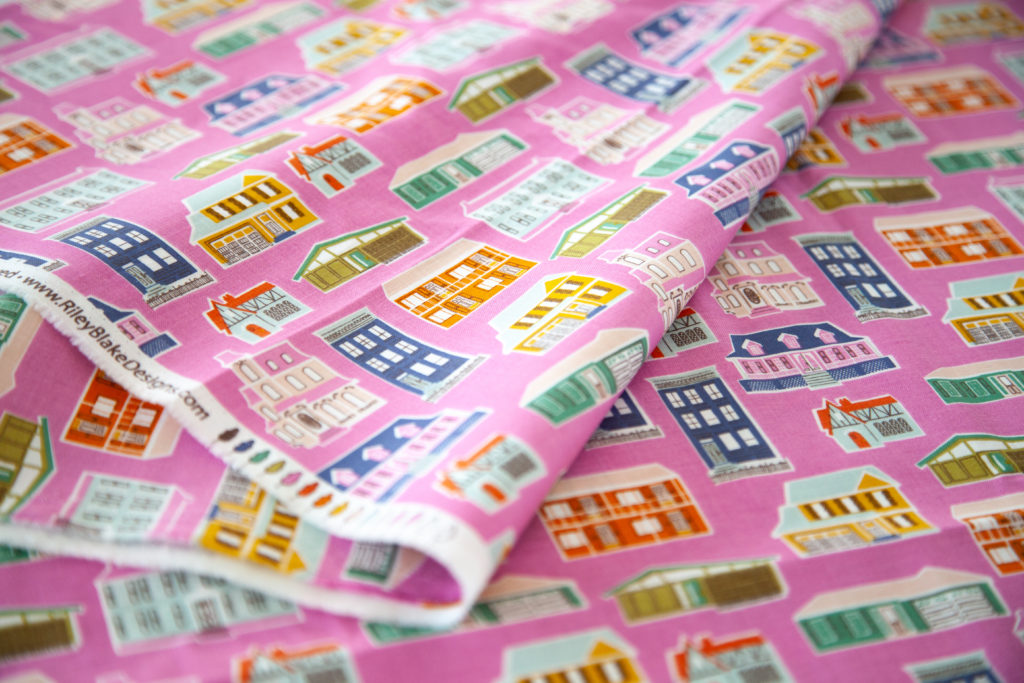 We are completely smitten with this Houses print! Here you'll find every home style from intricate Victorian, clean and simple Mid-Century Modern, Tudor, Ranch, Farmhouse, apartments and more! So fun! Houses will be available in Orchid (seen here), Cream, and Mint.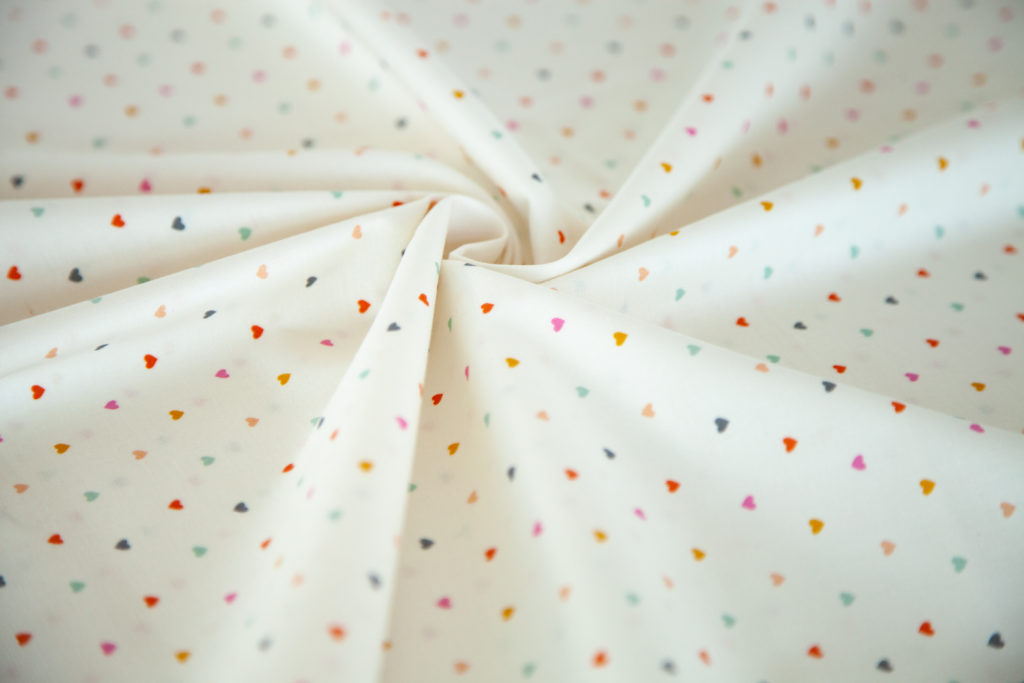 We are all heart eyes for this adorable Hearts print! Teeny tiny multi-colored hearts on a dreamy cream backdrop…yes, please! Hearts will be available in Cream (seen here), Honey, and Green.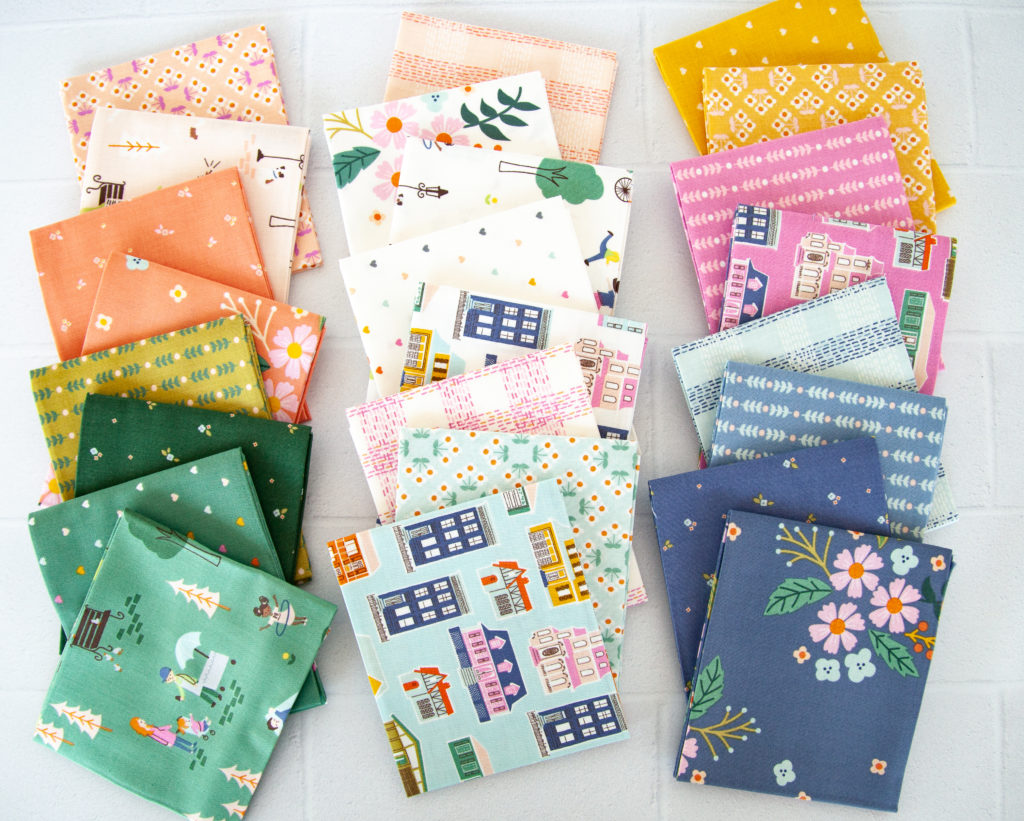 We can't wait to start creating with Community! We're dreaming up quilts, bags, pillows, notebook covers, pajamas and more. What will you make with Community?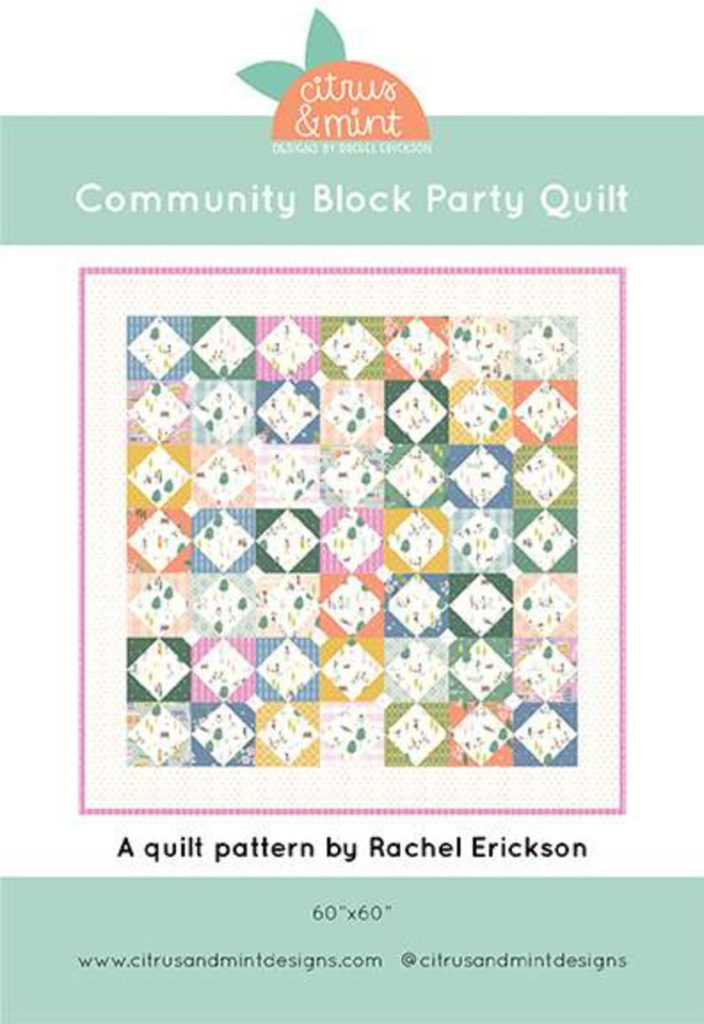 Need project ideas? How about this super cute Community Block Party Quilt Pattern designed by Rachel Erickson? Simple, modern, and so happy looking, this quilt design shows off all of the amazing prints in this fabric line.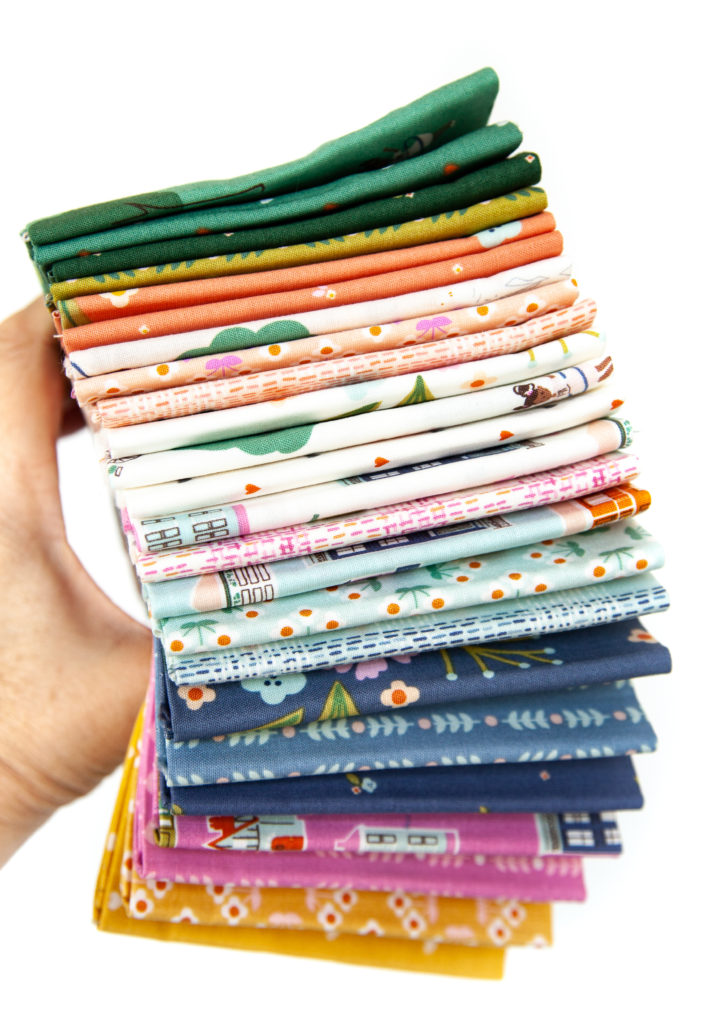 Community, designed by Rachel Erickson of Citrus & Mint Designs, is expected to arrive on the shelves of your favorite local quilt shops and online retailers in September. Pre-order yours today and share your makes with us on Instagram using #communityfabric #rileyblakedesigns, #iloverileyblake, and tag us @rileyblakedesigns.