Are you ready for another sneak peek! Today we're previewing the color-packed new Dream collection designed by Kristy Lea for Riley Blake Designs.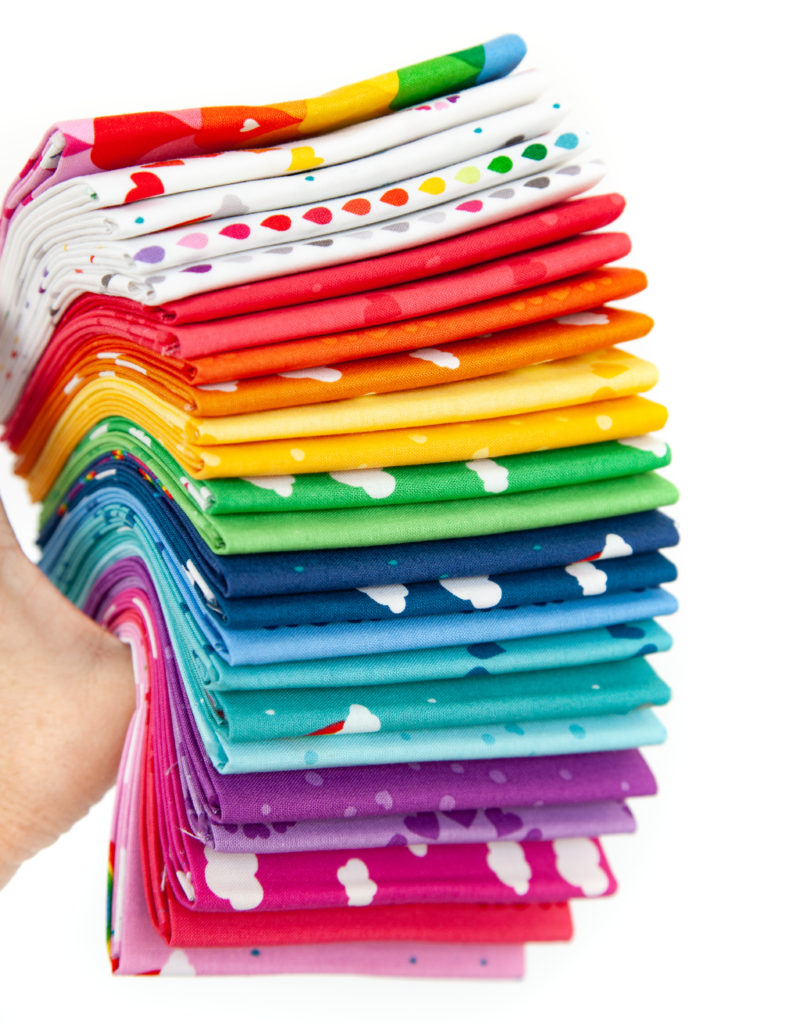 We asked Kristy about the inspiration behind her collection, and she said, "It's no secret that rainbows are my favourite. Whether it's the colour, or the shape, there's just something that cheers the soul. This collection is filled with a full spectrum of colour and features soft, rounded dreamy shapes — rainbows, clouds, hearts, and raindrops…"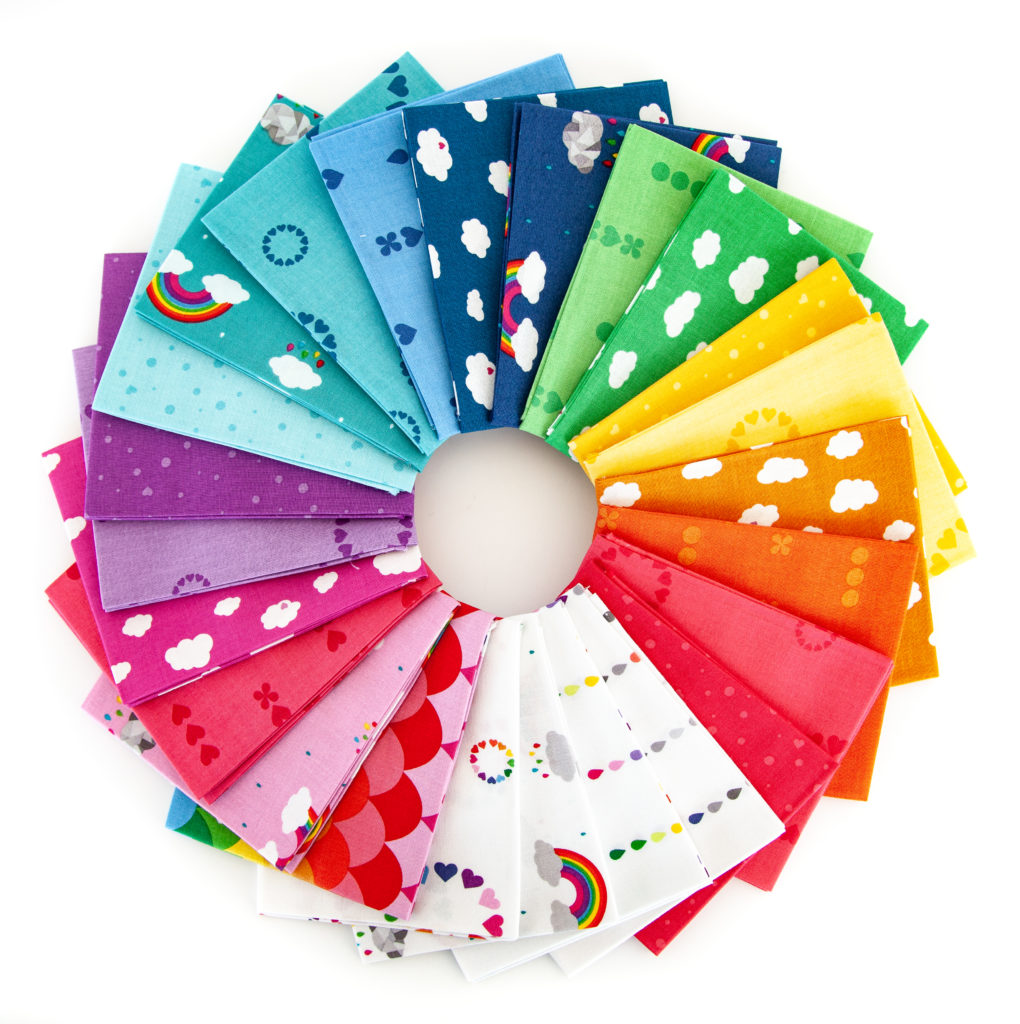 "…With a slightly muted rainbow tone (but still a big pop of colour!), the fabrics in this line work together as a collection for when you need a whole lot of rainbow to sew with, or mix and match. My hope is that this line will inspire you to dream big, and sew up a storm!"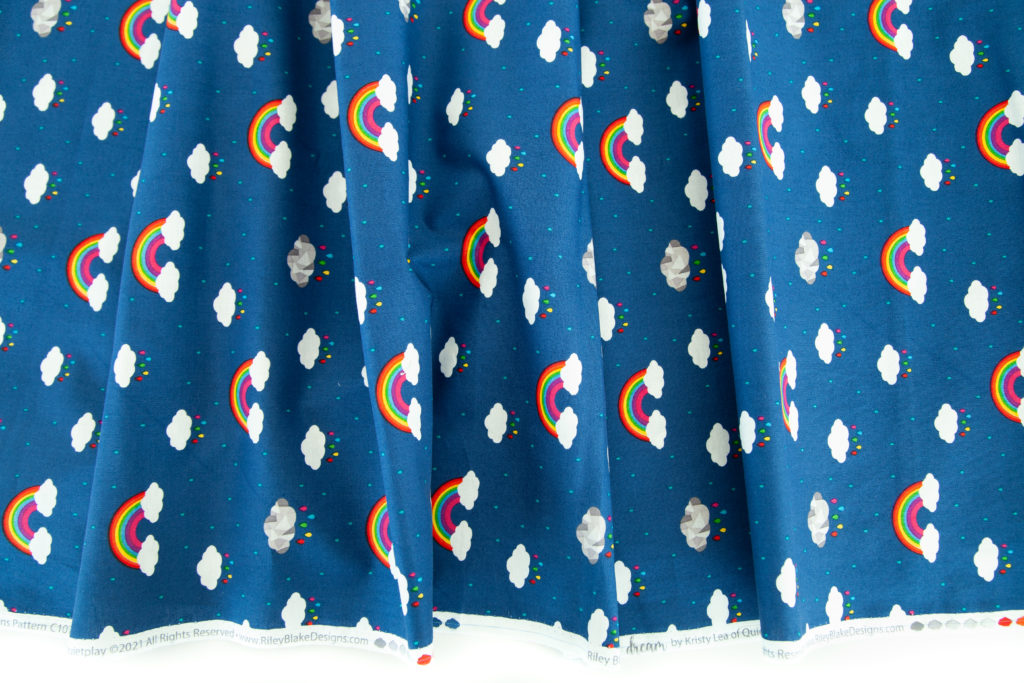 We are all heart eyes for the fun Dream in Color print! Featuring rainbows, and clouds that rain multi-colored raindrops, we think this fabric could not get any cuter! Dream in Color will be available in Blue (seen here), White, Pink, and Vivid.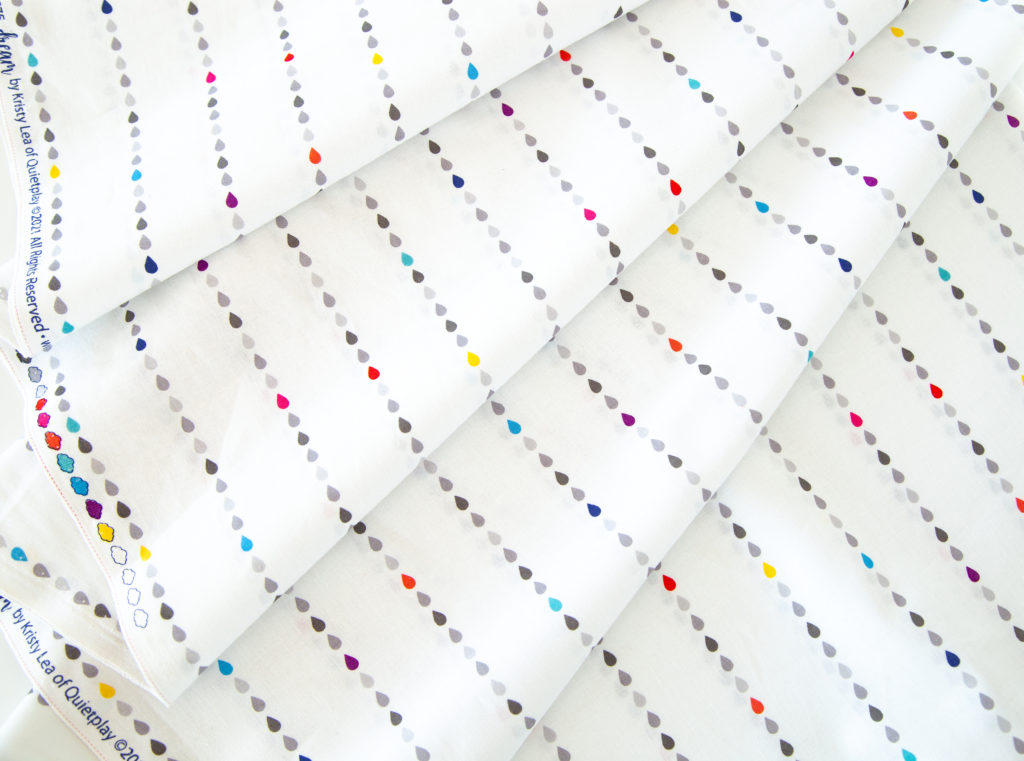 Are you someone who loves a good stripe? We do! The Raindrops print features adorable little raindrops all lined up in rows. The Gray print (seen here) has mostly gray raindrops, with a few multi-colored raindrops added to the mix. The Rainbow Raindrops print features raindrops representing all the colors of the rainbow. Both are amazing!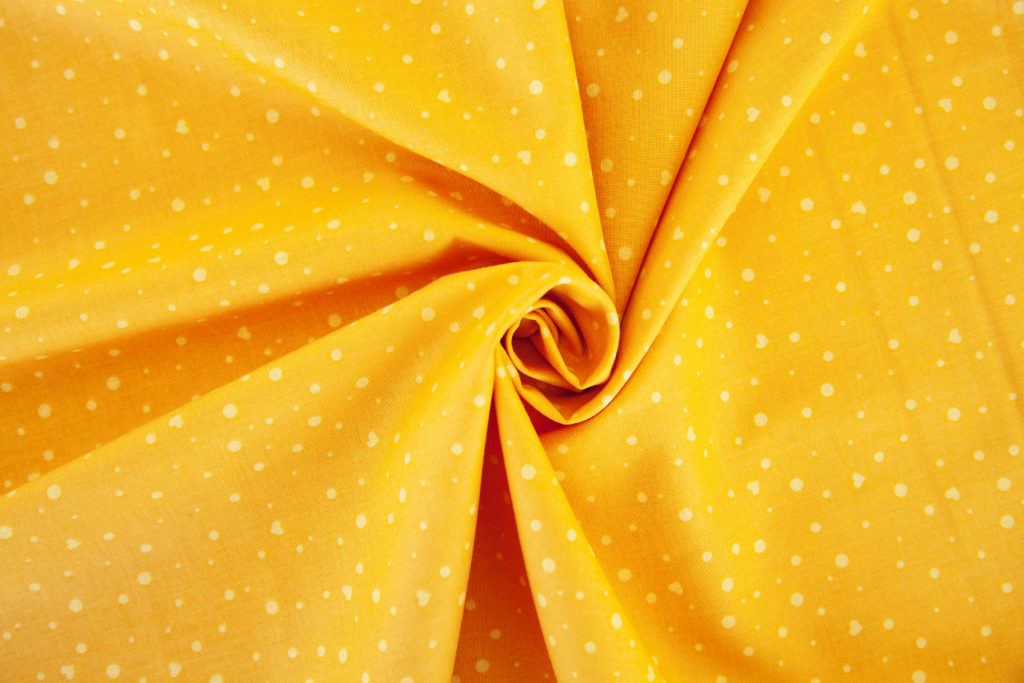 We are loving this tonal Scatter Love print with little dots of varying sizes. Can you spot the tiny hearts? Such a fun surprise! Scatter Love will be available in Yellow (seen here), Aqua, Grape, and Red.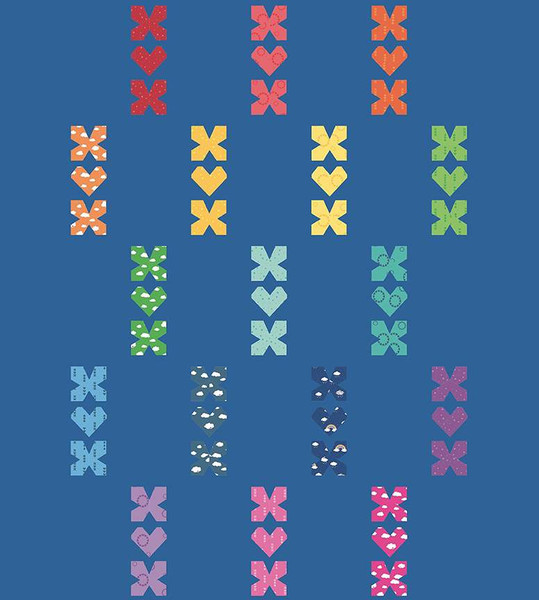 Need some project inspiration? This fun Lullaby Quilt Pattern, designed by Kristy Lea, features fabric from the Dream collection. The finished quilt is 45″ x 50″. The Lullaby Quilt Pattern is expected to arrive in June.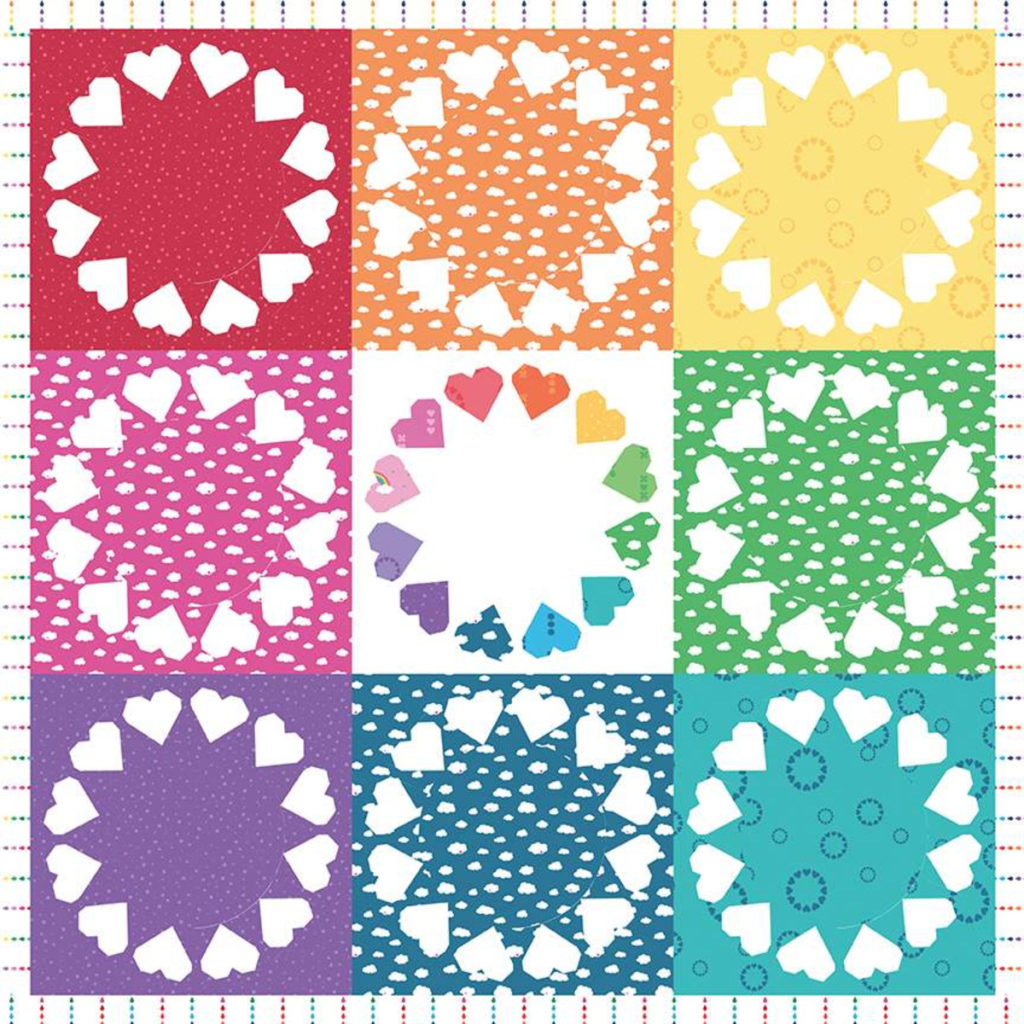 The Heartfelt Quilt, also designed by Kristy Lea, radiates joy and positivity. The quilt is made using a foundation paper piecing technique. The finished quilt is 48″ x 48″. We LOVE the heart theme, and all of those bright colors are pure eye candy!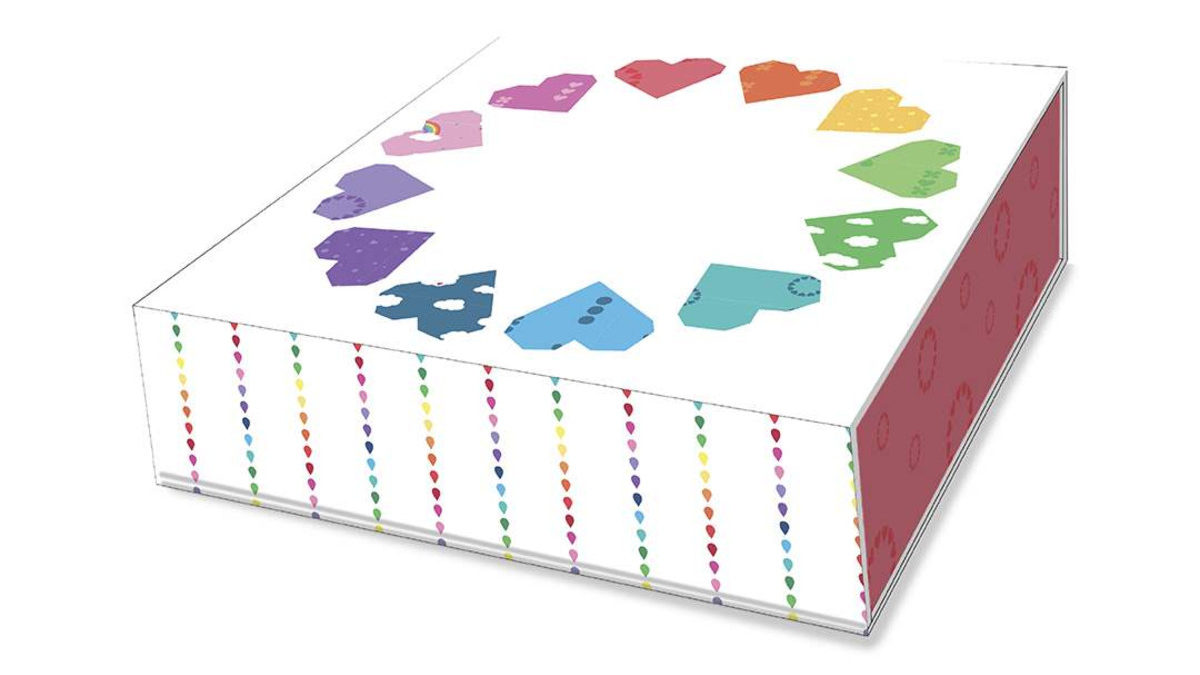 But that's not all, the Heartfelt Quilt Boxed Kit is expected to arrive on the shelves of quilt shops in July. The keepsake box includes the pattern and fabric for the quilt top and binding.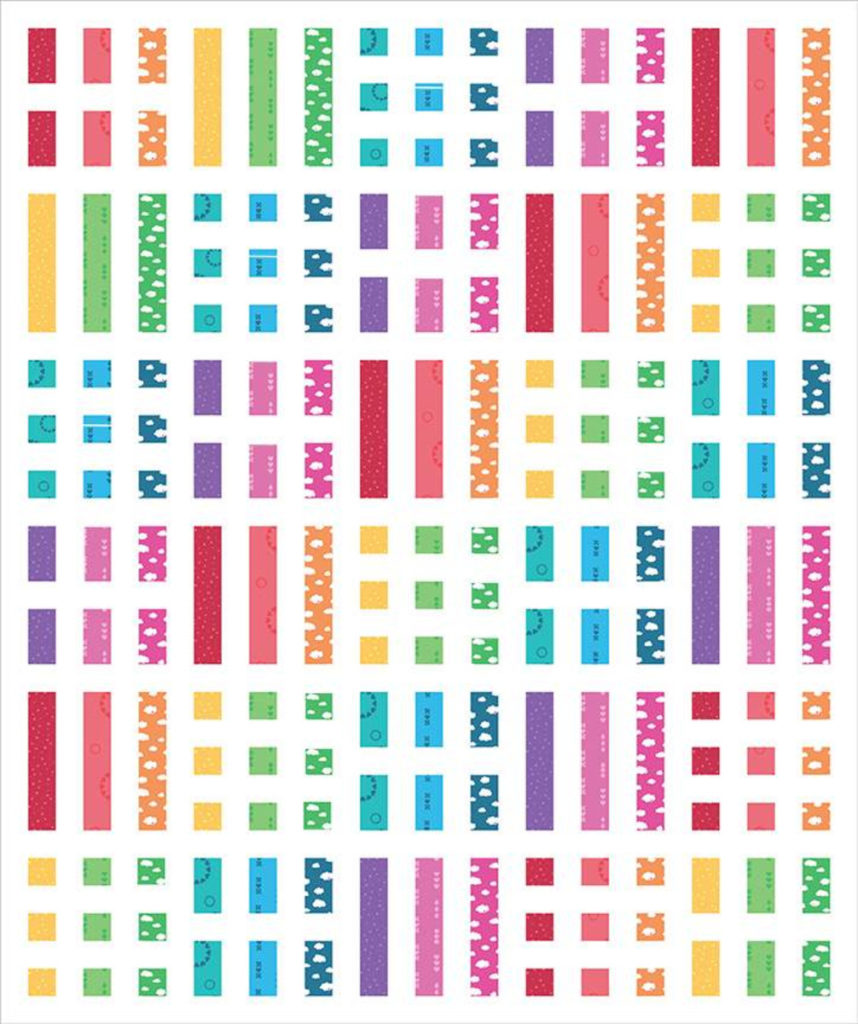 This version of the Dot + Dash quilt pattern by Modern Handcraft looks amazing with the dream fabrics! This quilt pattern offers instructions for five sizes: Baby, Throw, Twin, Queen, and King. The Dot +Dash pattern can be found in quilt shops now.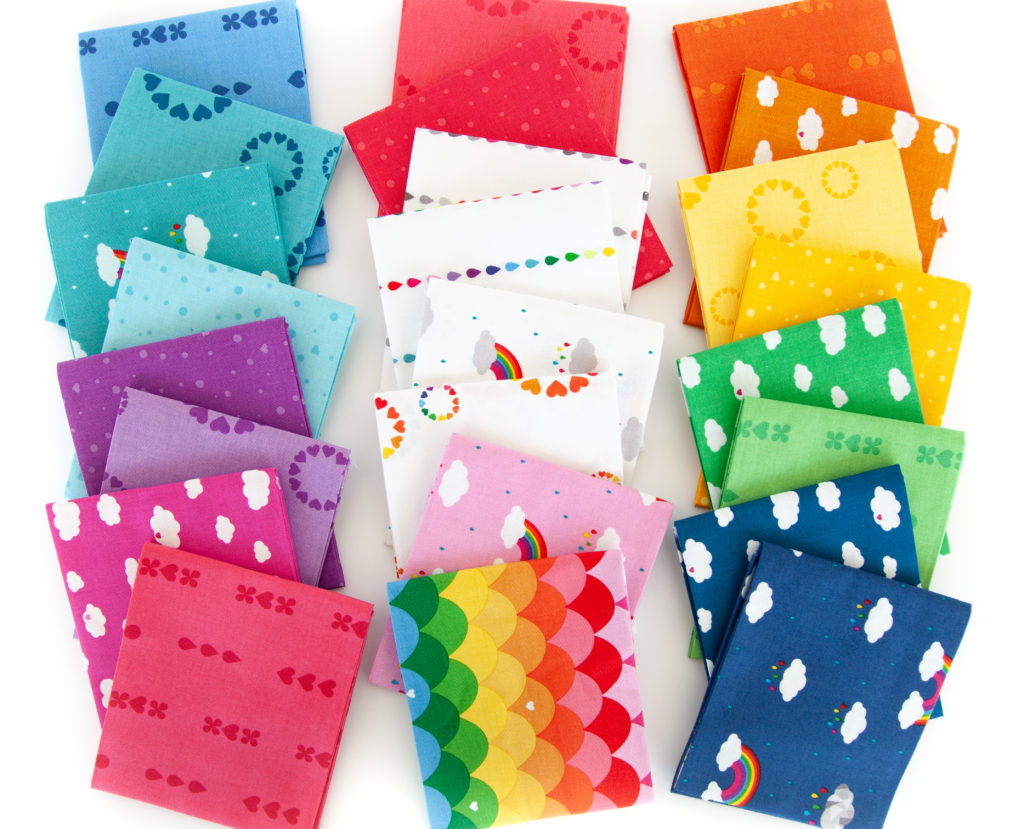 We can't wait to start creating with Dream! We're "dreaming" up quilts, pillows, pajamas, bags and more! What will you make with Dream?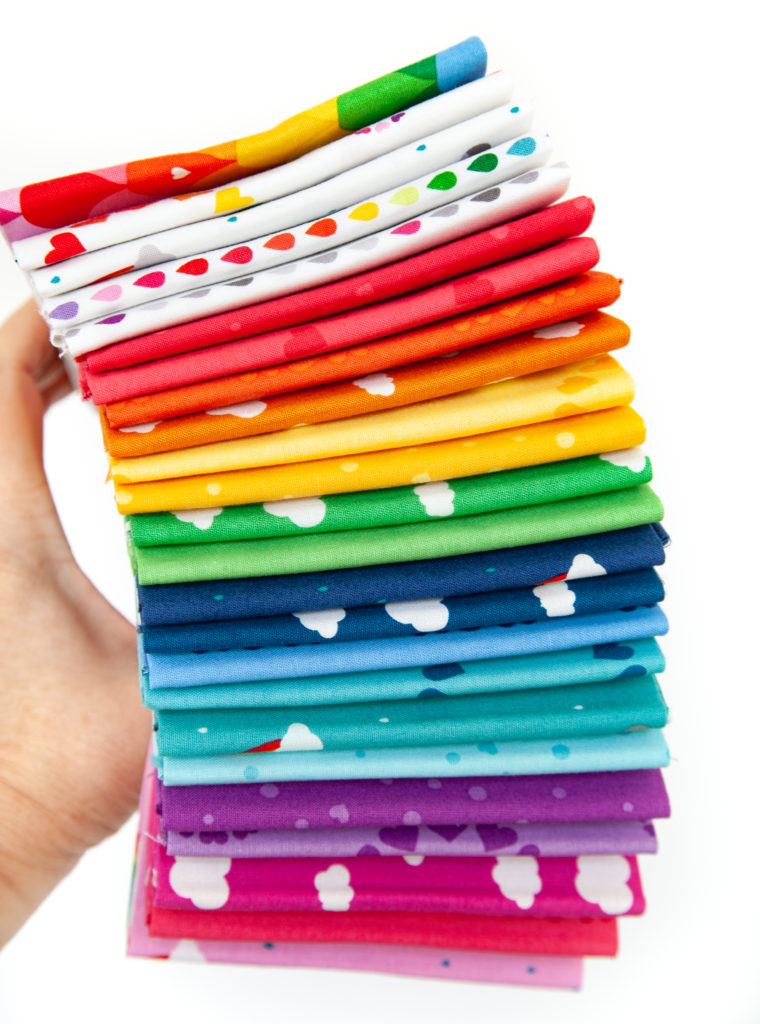 Dream, designed by Kristy Lea of @quietplay, is expected to arrive on the shelves of your favorite local and online quilt shops in June. Pre-order yours today to reserve one of these bundles of fabric goodness, and share your makes with us on Instagram using #dreamfabric, #rileyblakedesigns, #iloverileyblake, and tag us @rileyblakedesigns.