Are you ready for a sneak peek? Today we're sharing a preview of Eleanor, the bright and crafty new collection designed by Crafty Chica.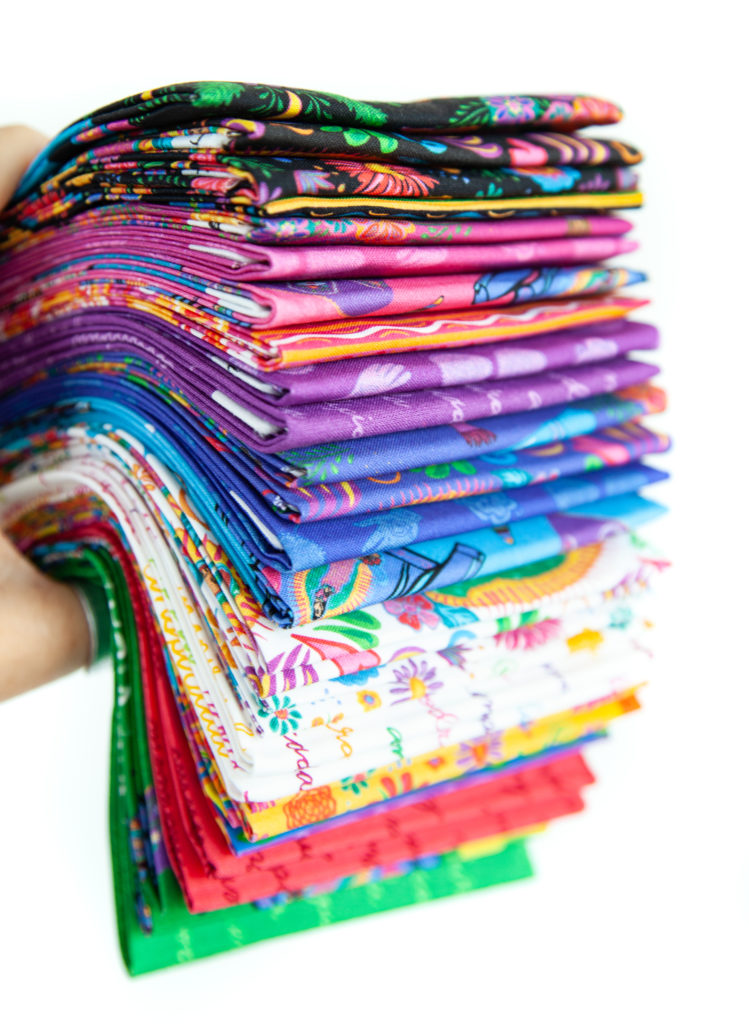 When asked about the inspiration behind her collection, Crafty Chica said: "Eleanor is dedicated to my Nana Eleanor who was a master seamstress and crafter. She always wanted to teach me to sew and I was to intimidated to even try. It wasn't until after she passed that I realized my missed opportunity. So my husband went out and bought me a $70 sewing machine and said, 'All she wanted was for you to sew.' And I have been sewing in her honor ever since! This collection is a tribute to her and the way she taught me about the beauty of women, friendship, and creativity – and the magic that happens when they all come together! Being third-gen Mexican-American, I'm constantly inspired by my heritage and to all the women who create artful treasures we have all come to now and love."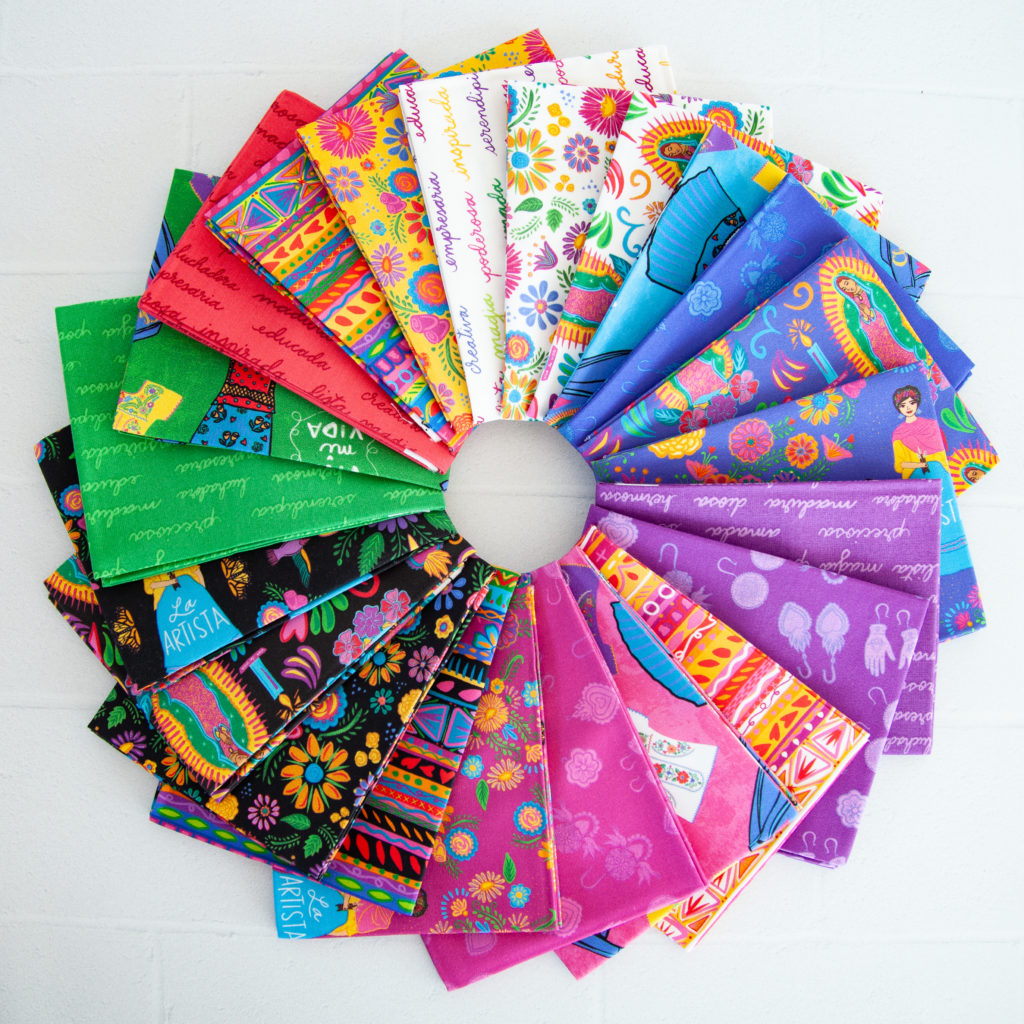 The Eleanor color palette is bold and cheerful with gorgeous shades of fuschia, turquoise, cobalt, black, emerald, yellow, and violet.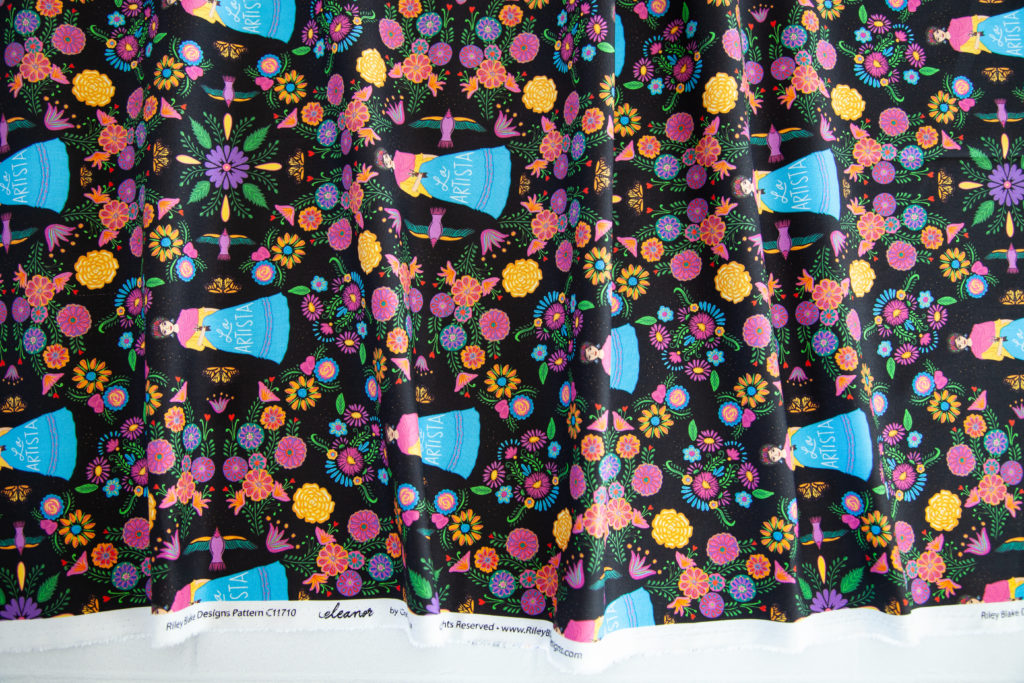 The Main print features a beautiful woman in traditional Mexican attire with the word "La Artista" written on her skirt while surrounded by whimsical flowers and birds. The Main print will be available in Black (seen here), Fuschia, and Cobalt.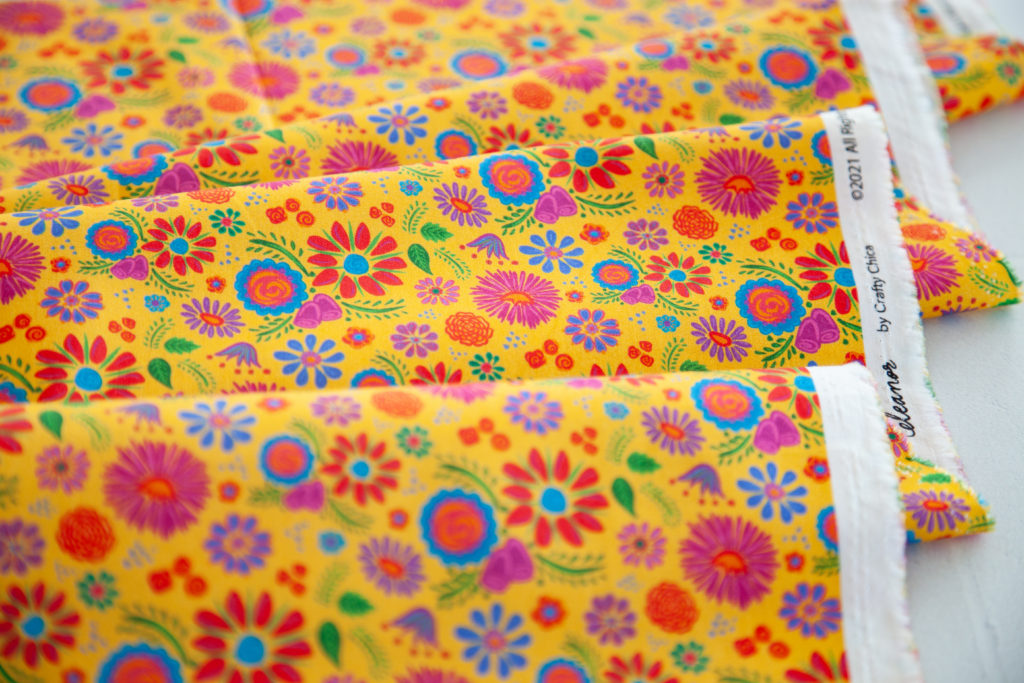 Floral is an extension of the Main print, with flowers on a slightly larger scale in all of the bold, bright colors that fill this fabric line. Floral will be available in Yellow (seen here), Black, and White.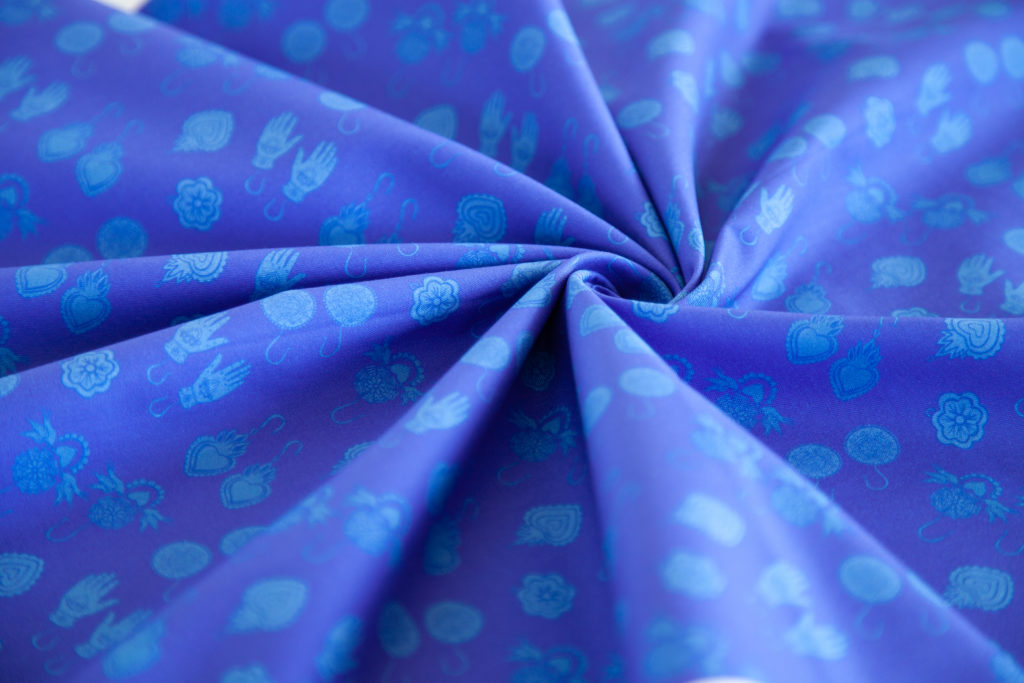 We love tonal prints for their versatility and blender qualities. The Earrings print is a fabulous tone on tone fabric featuring earrings in shapes of gloves, hearts, flowers and more. Earrings will be available in Cobalt (seen here), Fuschia, and Violet.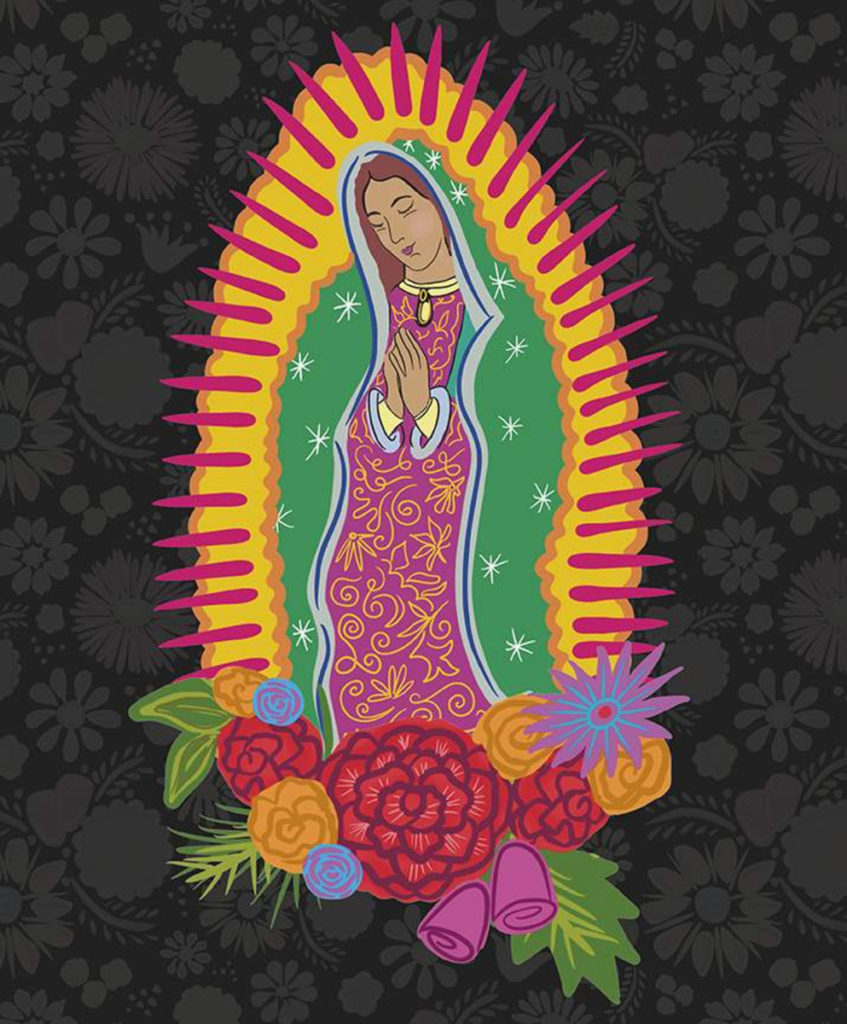 The Eleanor collection includes a stunning 36″ x WOF fabric panel featuring a beautiful rendition of Our Lady Guadalupe on a gorgeous tone on tone black floral backdrop.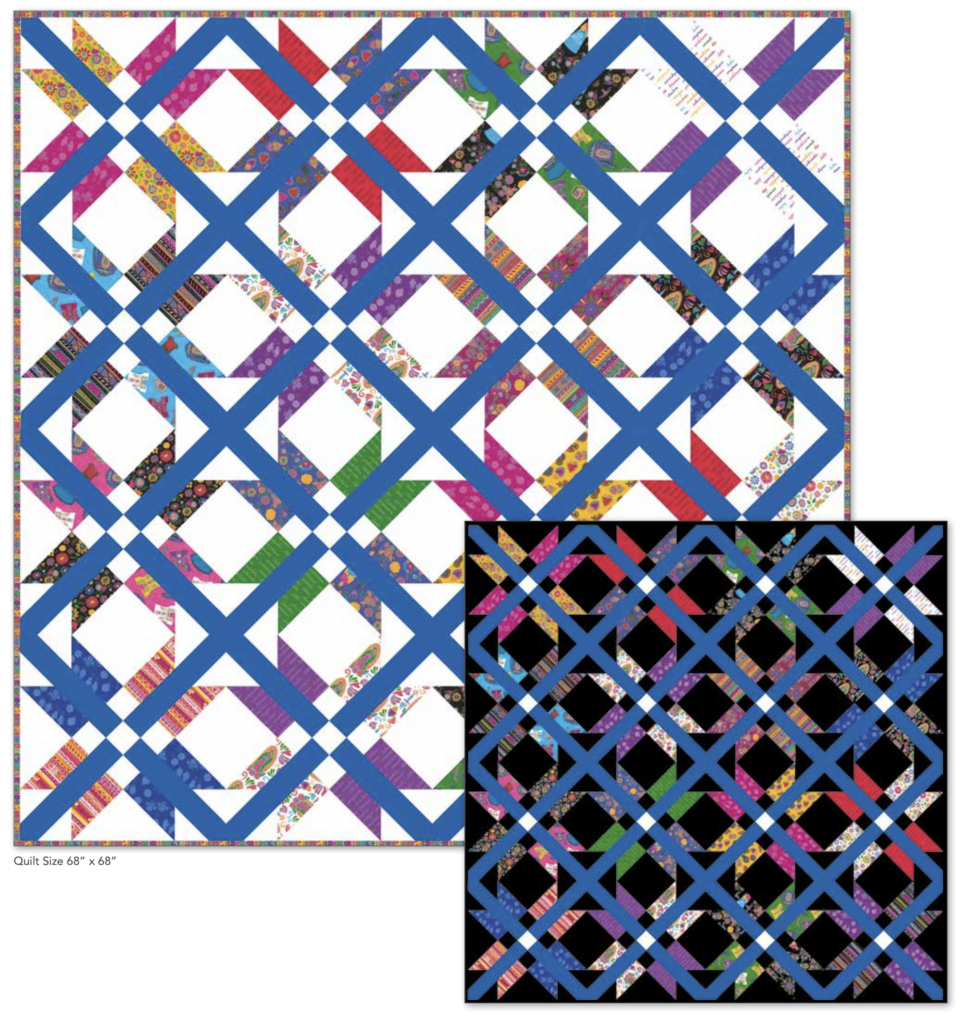 Are you looking for project inspiration? Take a look at this stunning Mexican Star Quilt which will be offered as a FREE pattern on our website. Fabulous!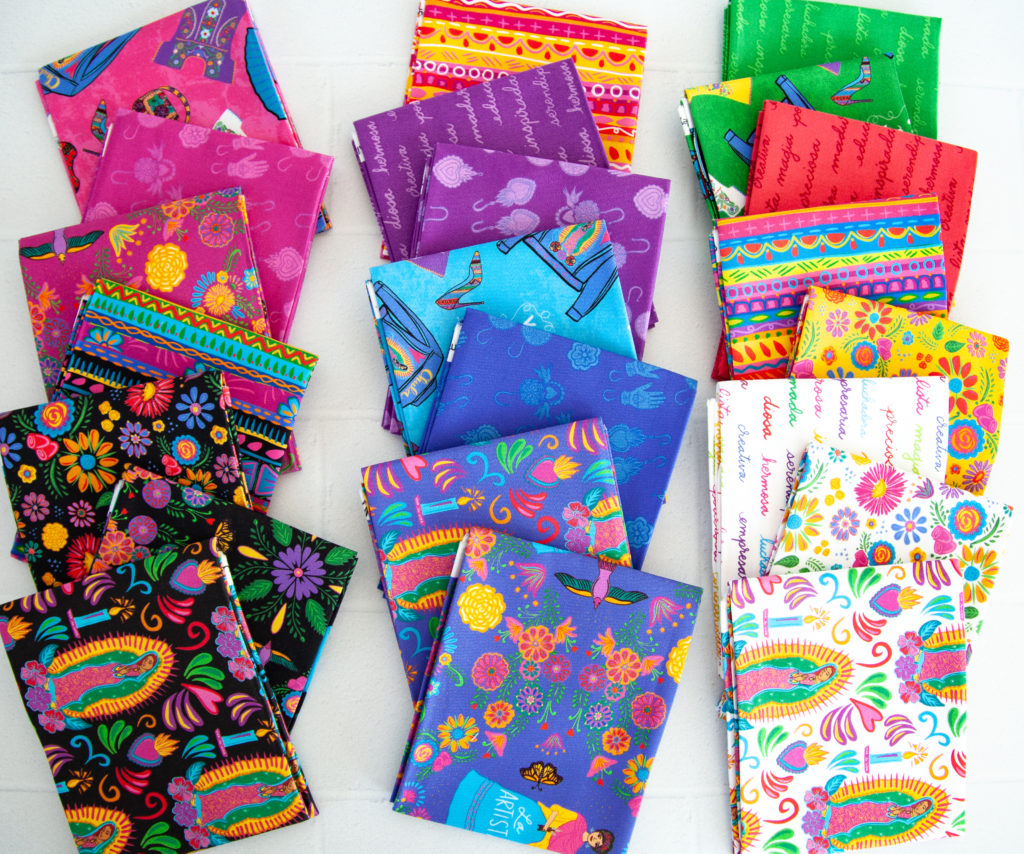 We can't wait to start creating with Eleanor! We're dreaming up quilts, bags, pillows, apparel, and more. What will you make with Eleanor?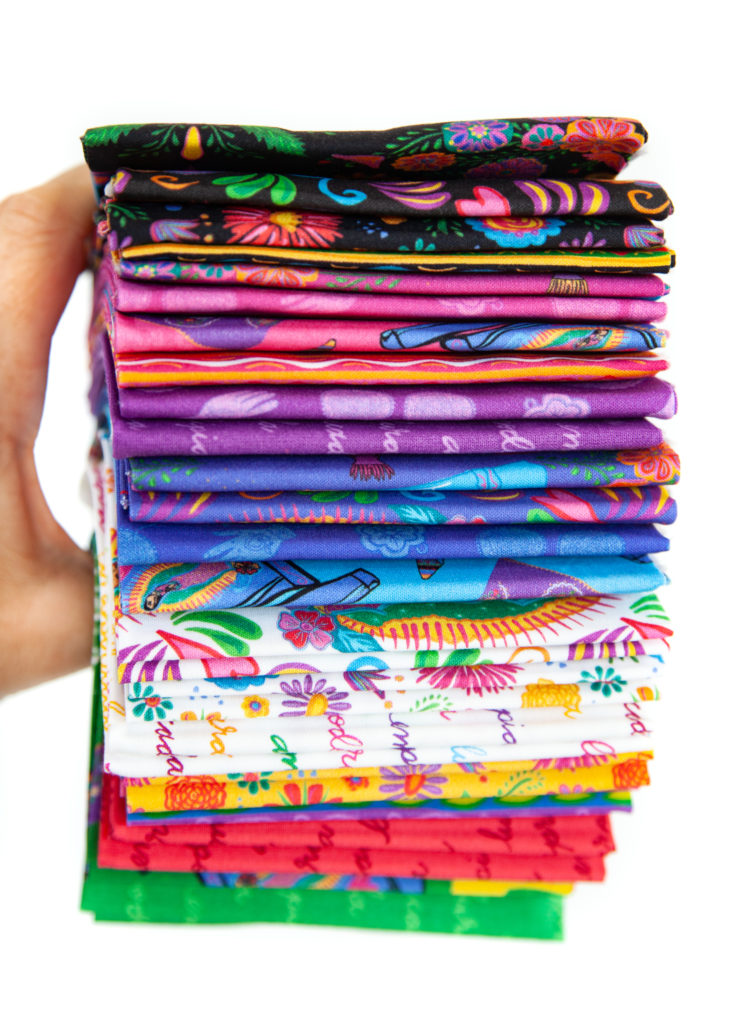 Eleanor, designed by Crafty Chica, is expected to arrive on the shelves of your favorite local quilt shops and online retailers in December. Pre-order yours today and share your makes with us on Instagram using #eleanorfabric #rileyblakedesigns #iloverileyblake and tag us @rileyblakedesigns.