We're excited to share another sneak peek with you today! Harmony, designed by Melissa Lee, is almost here and we can't wait!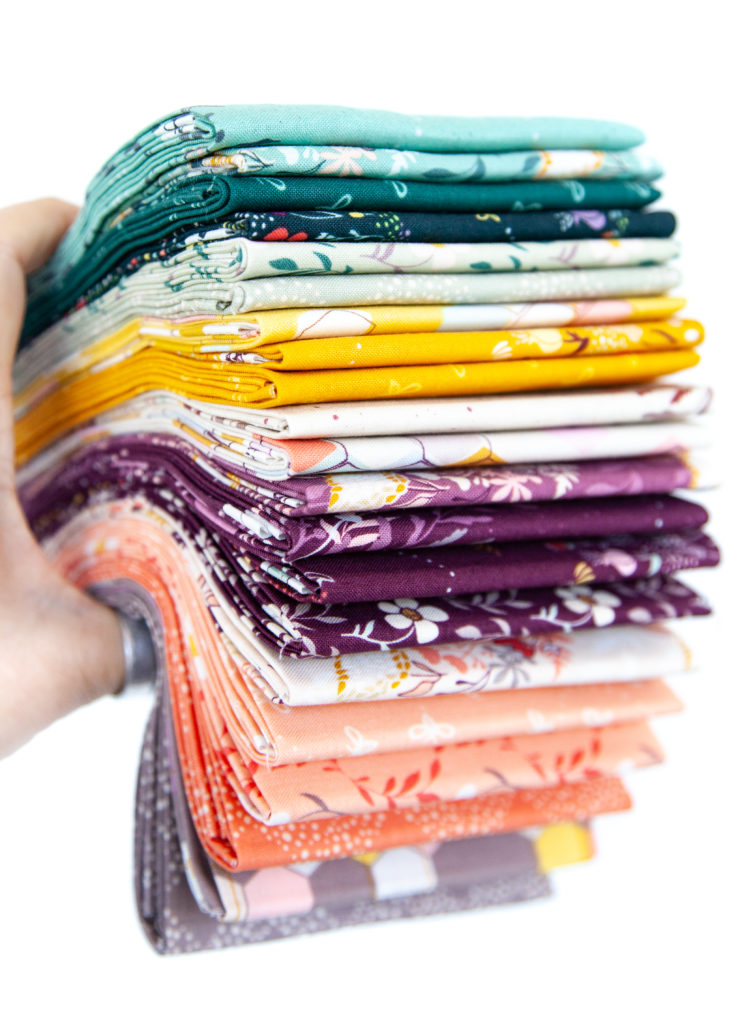 When asked about the inspiration behind her Harmony collection, Melissa said: "This collection is, first and foremost, inspired by my love of honeybees! My name, Melissa, comes from the Greek words for "honey" and "bee," so I've always had something of an affinity for them. They're hardworking, cute, and most importantly, essential to the health of much of our planet, so I wanted to honor that in my work. The collection is also inspired by the forrest, plant life, and animals that populate my home at the bottom of the Sierra Nevada Mountains in Northern California. I hope this collection brings you a sense of peace, happiness, and appreciation for the beauty of nature."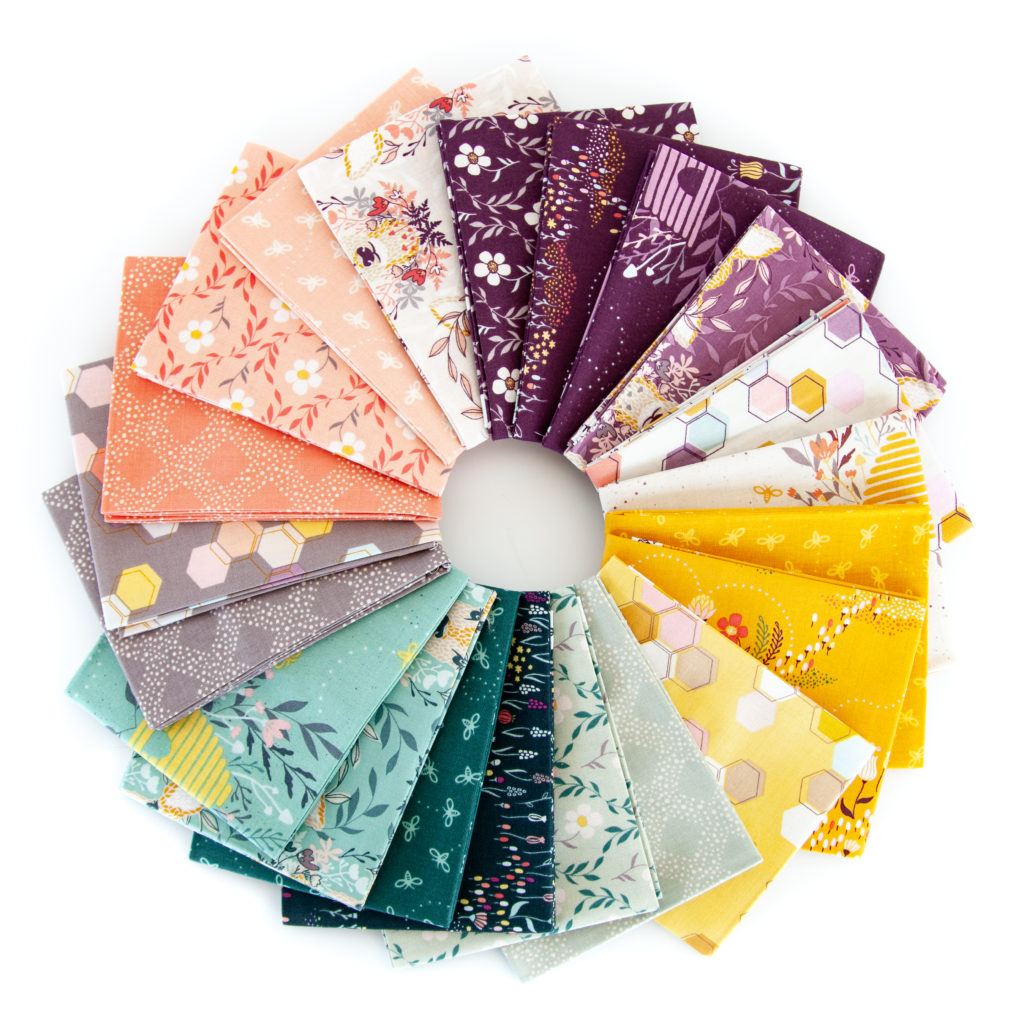 Melissa curated a color palette of Apricot, Honey, Green, Grape, and Cream. Her colors range from rich and deeply saturated to soft, fresh and airy.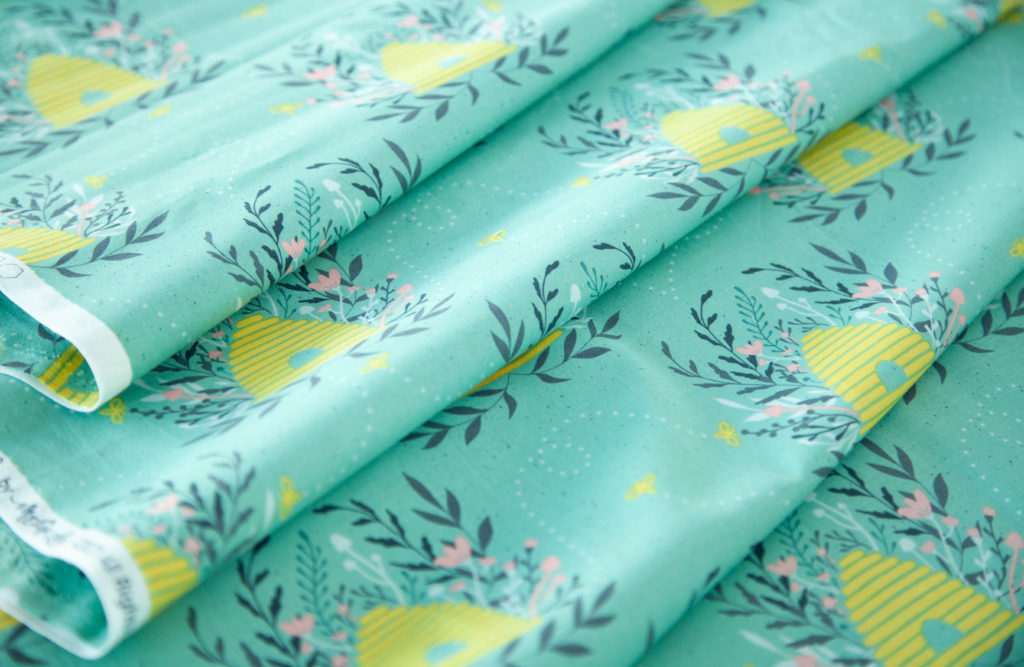 Take a closer look at the Main print, which features beehives, foliage, and tiny little honey bees buzzing around on a lightly speckled background. The Main print will be available in Sea Foam (seen here), Cream, and Grape.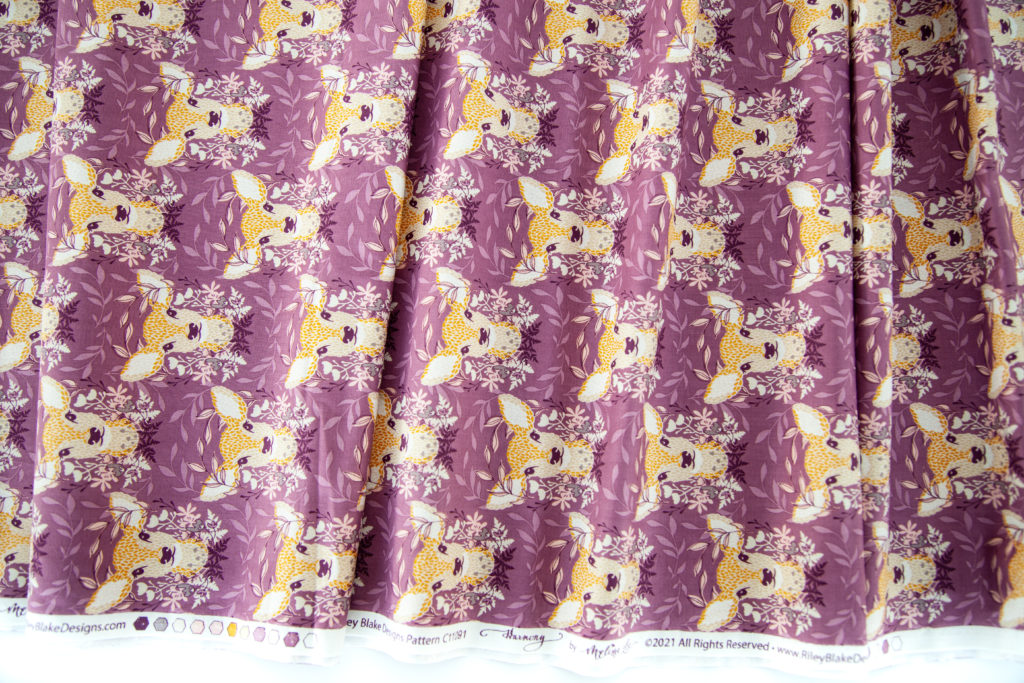 Oh Deer features artistic renditions of, you guessed it, deer! The deer faces look as if they are made up of tiny leaves, while at the same time they are surrounded by leaves and foliage. So sweet! Oh Deer will be available in Grape (seen here), Sea Foam, and Blush.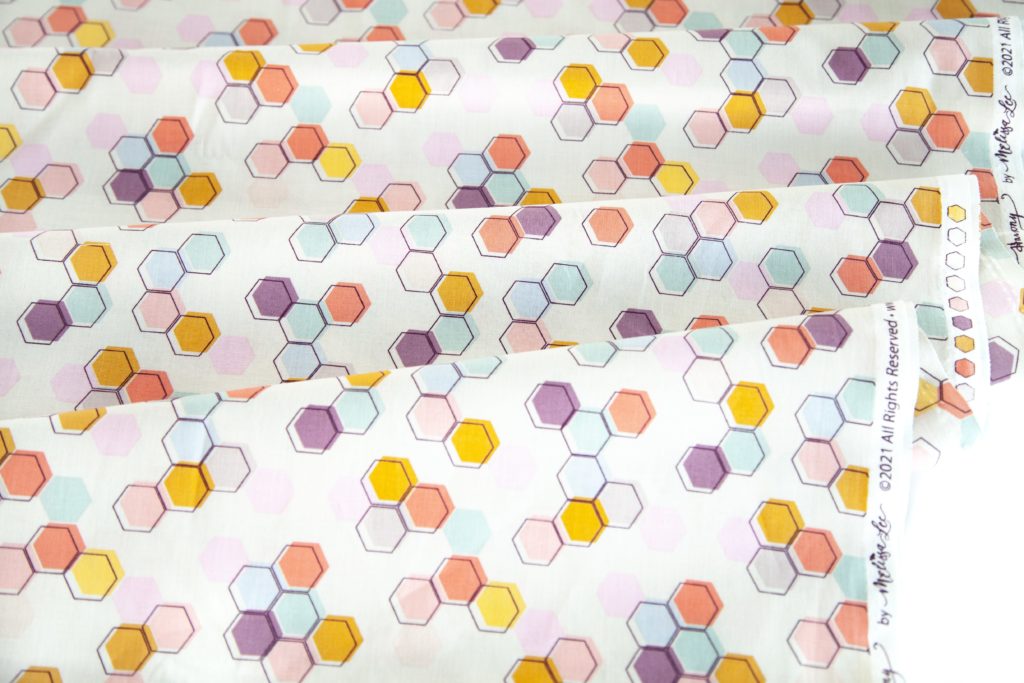 We love this fun Honeycomb print! Honeycomb is filled with little multi-colored hexagon shapes. The design has a cool, modern feel to it, and the colors are just dreamy! Honeycomb will be available in Cream (seen here), Gray, and Sunshine.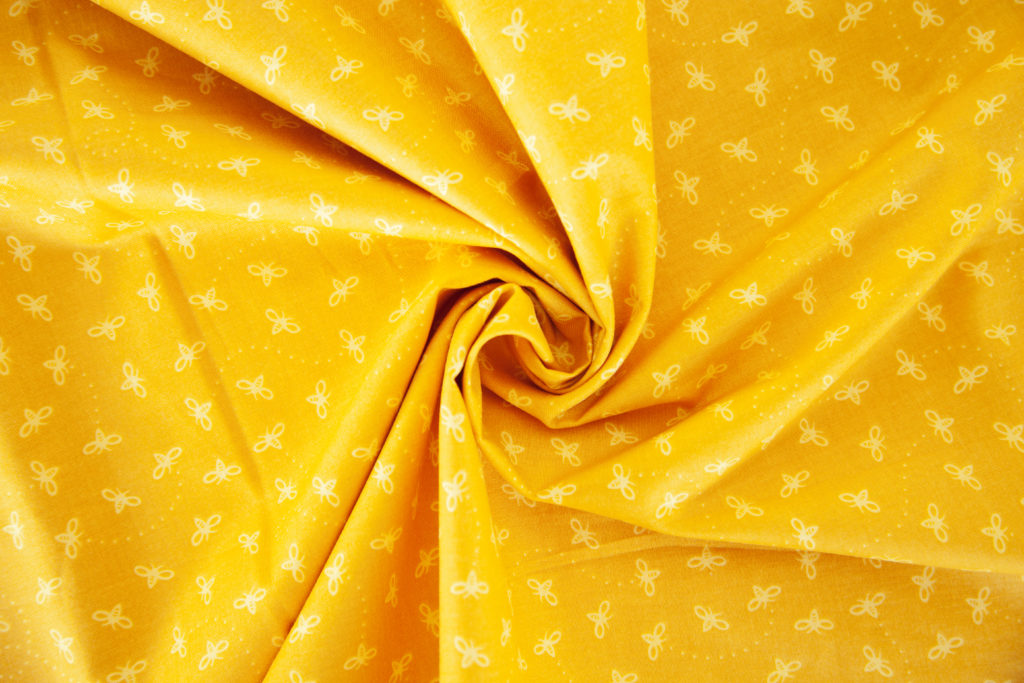 Honey Bees is a perfect blender print with its simple tone-on-tone color palette featuring tiny bees busy at their work. Honey Bees will be available in Honey (seen here), Teal, and Apricot.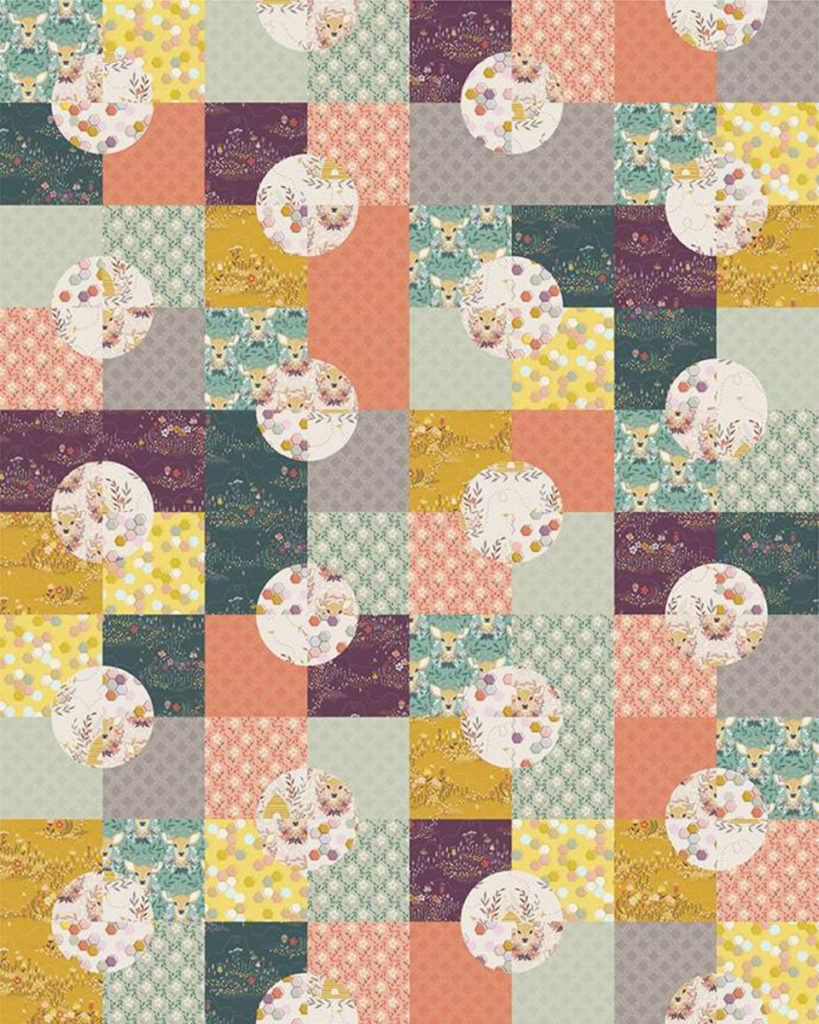 Are you looking for project ideas? This Printed Tiles Quilt Pattern, designed by Taren Studios, uses circles to contrast the low volume prints with the more saturated prints in the collection. The result is stunning!
The Horizon Lines Quilt Pattern, designed by Taren Studios, uses a modern, linear design to showcase the stunning colors of Harmony in a gradient order. Gorgeous!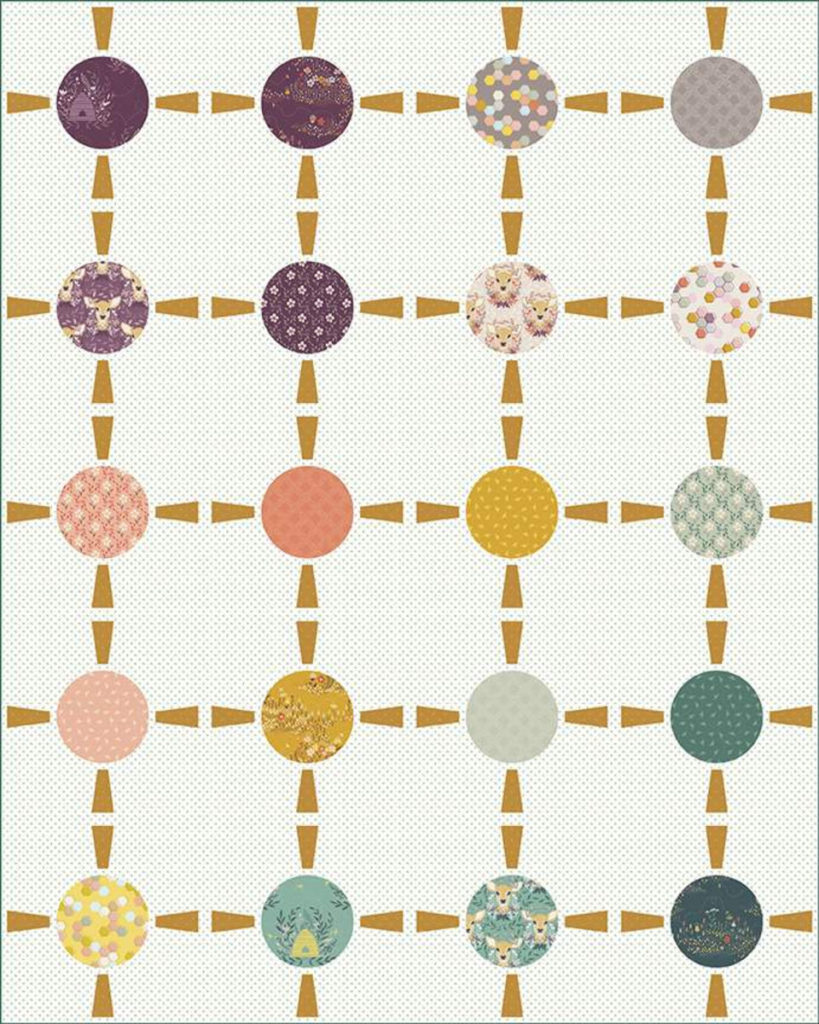 The Connection Quilt, also designed by Taren Studios, uses negative space to give focus to each unique fabric design. The circular shapes look as if you are peering through a small window or pair of binoculars. So fun!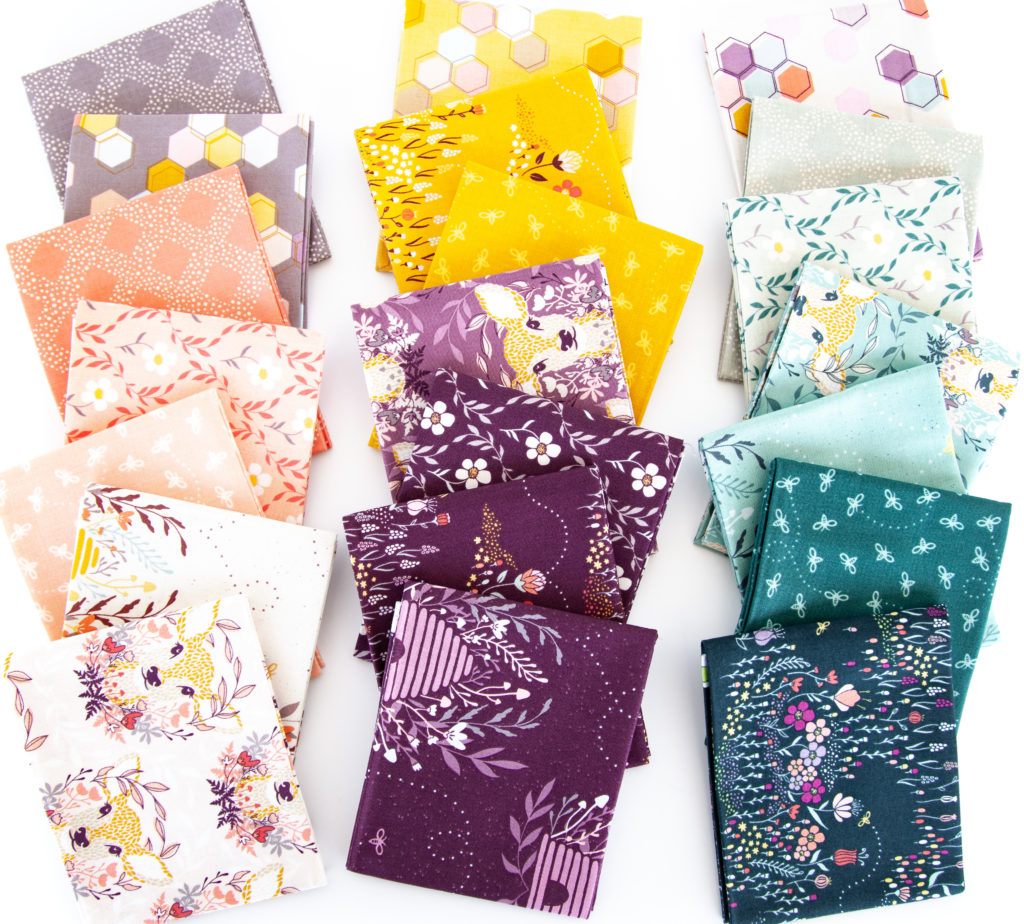 We can't wait to start creating with Harmony! We're dreaming up quilts, clothing, aprons, pillows, bags and more. What will you make with Harmony?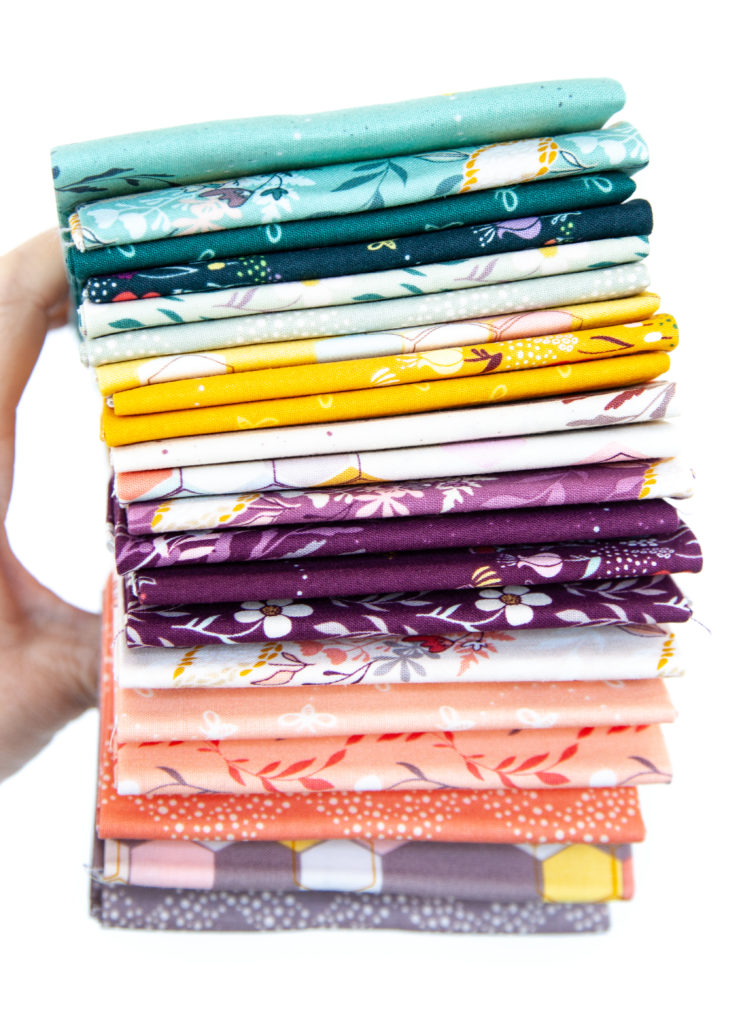 Harmony, designed by Melissa Lee, is expected to arrive on the shelves of your favorite local quilt shops and online retailers in September. Pre-order yours today and share your makes with us on Instagram using #harmonyfabric #rileyblakedesigns #iloverileyblake, and tag us @rileyblakedesigns.