Today we're sharing a sneak peek of Hungry Animal Alphabet, the latest collection brought to us from J. Wecker Frisch.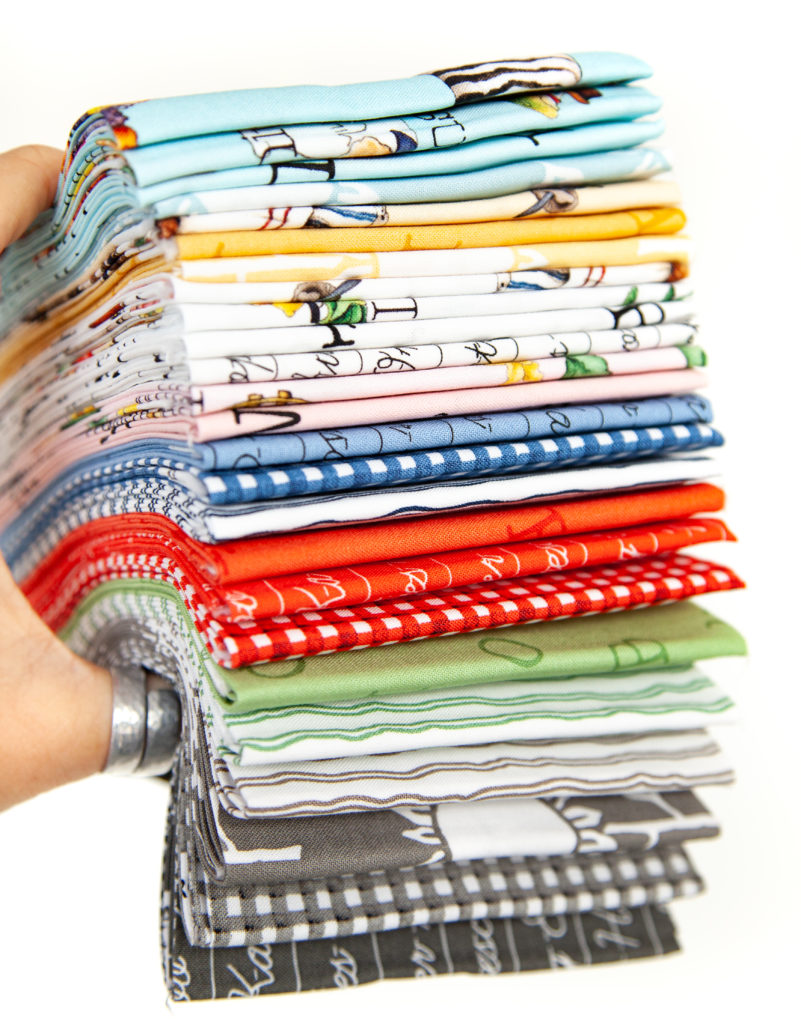 The Hungry Animal Alphabet art was originally created by J. Wecker Frisch as part of a college course assignment. Once Janet got started on the ten page requirement, her detailed drawing abilities took over, becoming a challenging game for artist and viewer alike. Janet's aspiring efforts to become a children's book illustrator was the surprising path that led her to the quilting industry with this classic favorite.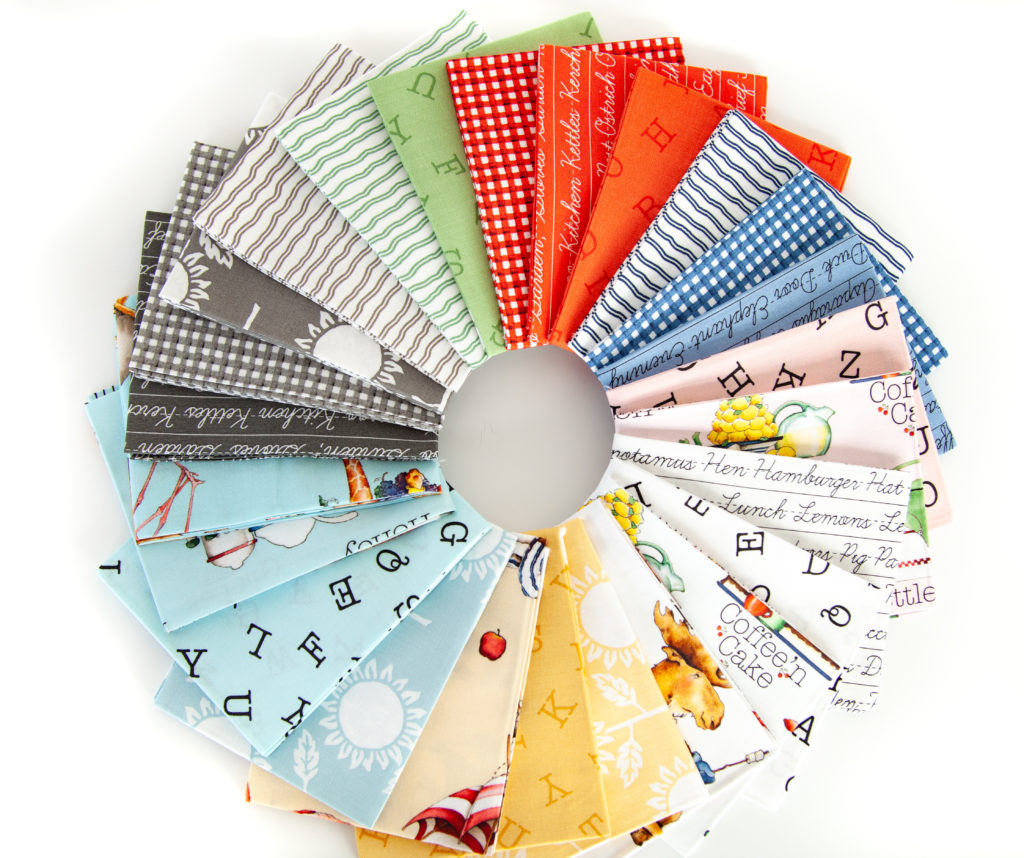 The collection features a cheery color palette with shades of blue, gray, green, red, pink, and every other color of the rainbow. Hungry Animal Alphabet is loaded with the cutest variety of animals, text, stripes, checks, flowers, and alphabet letters. This cute collection has it all!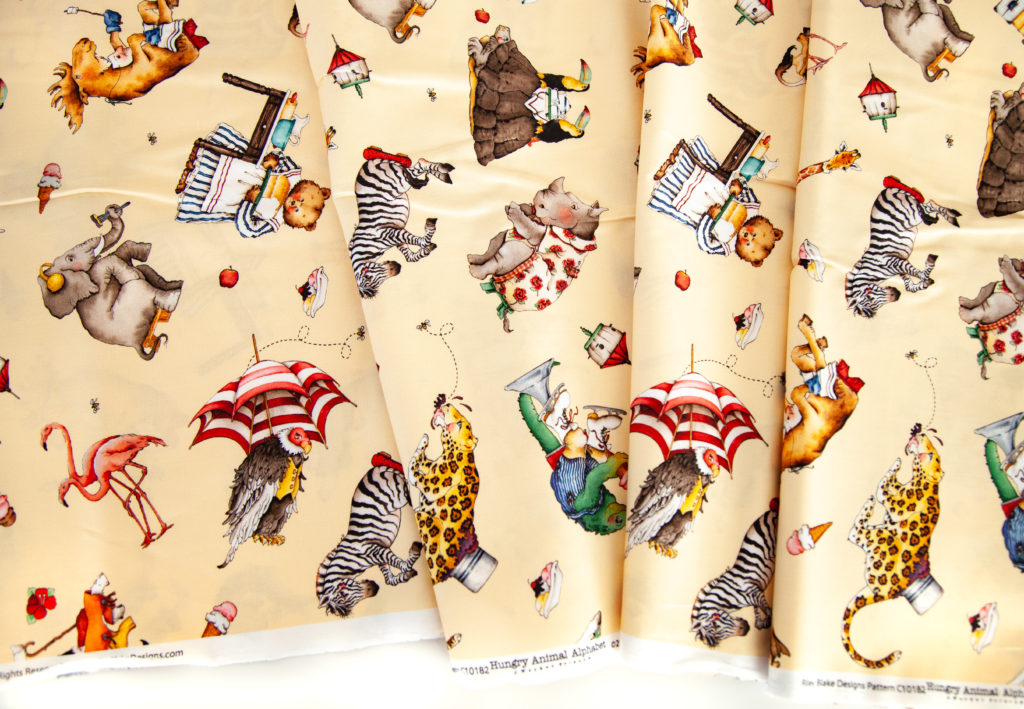 Take a closer look at the Animal Toss print. This fun fabric has giraffes, bears, zebras, flamingoes, toucans, alligators, and more, and comes in Yellow, Blue, and Off White.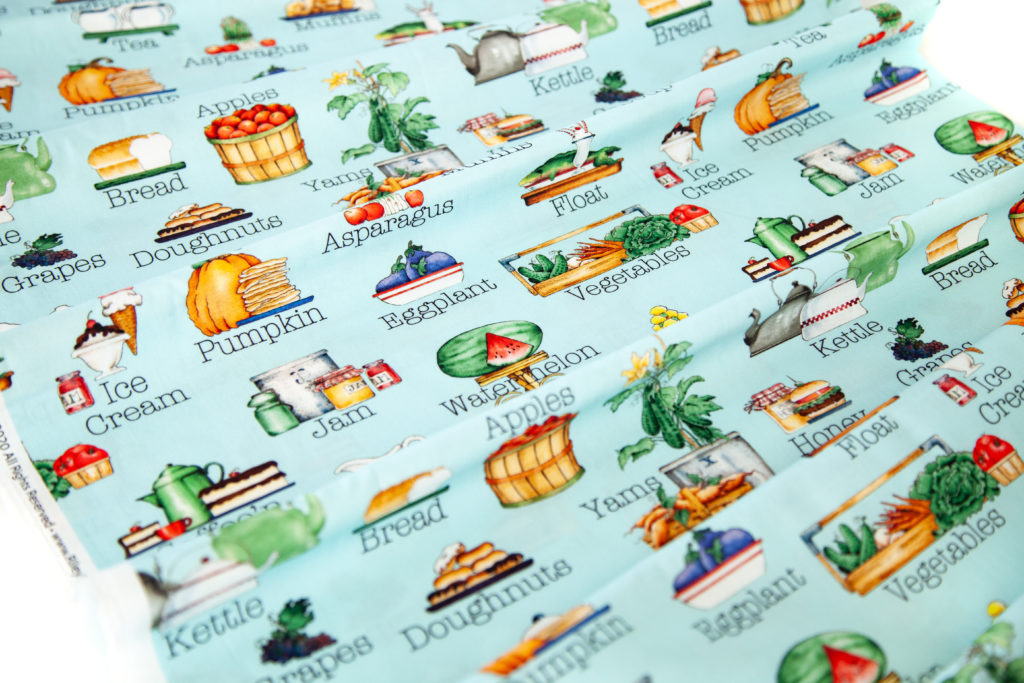 Here is the Blue Alphabet Soup print, with artfully drawn foods and text. We LOVE all of these fun little images! The Alphabet Soup print is available in Off White, Pink, and Blue.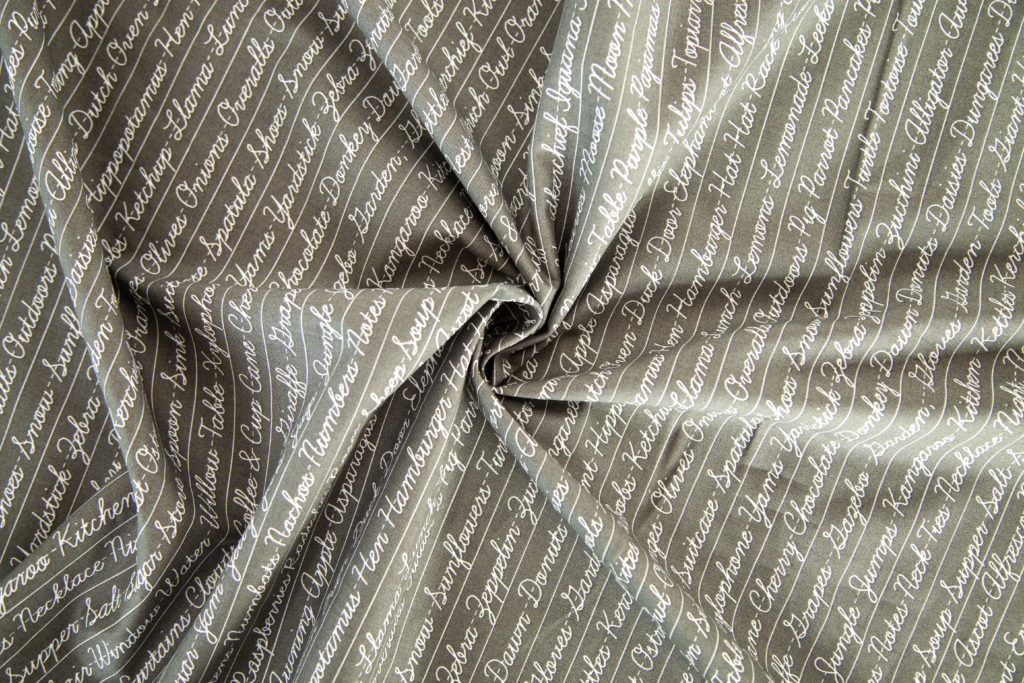 We had to share a close up of the Penmanship print. This fabric will take you back to your school days when you practiced penmanship on specially lined paper. Did your penmanship look this nice? The Penmanship fabric comes in Periwinkle, Off White, Red, and Charcoal.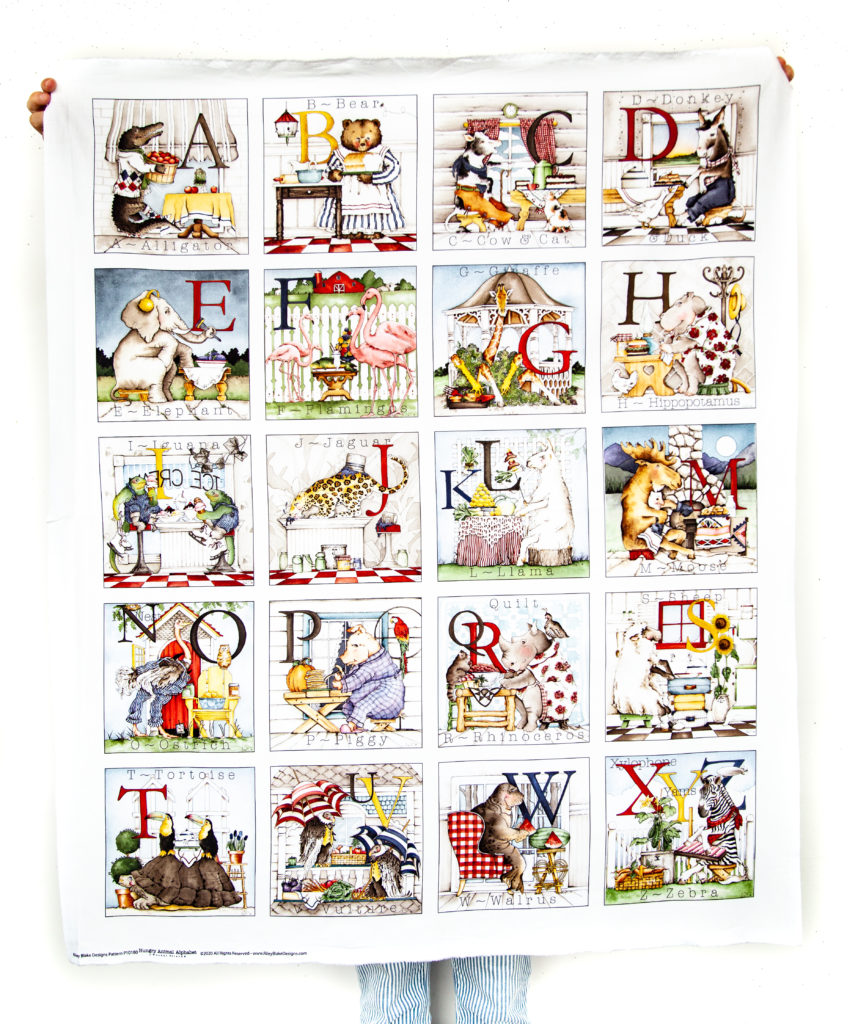 Hungry Animal Alphabet boasts a gorgeous 36″ x WOF fabric panel that can be used as-is for the center of a quilt, or cut up the squares and use them as individual quilt blocks, or even fussy cut them into a larger block. So many options!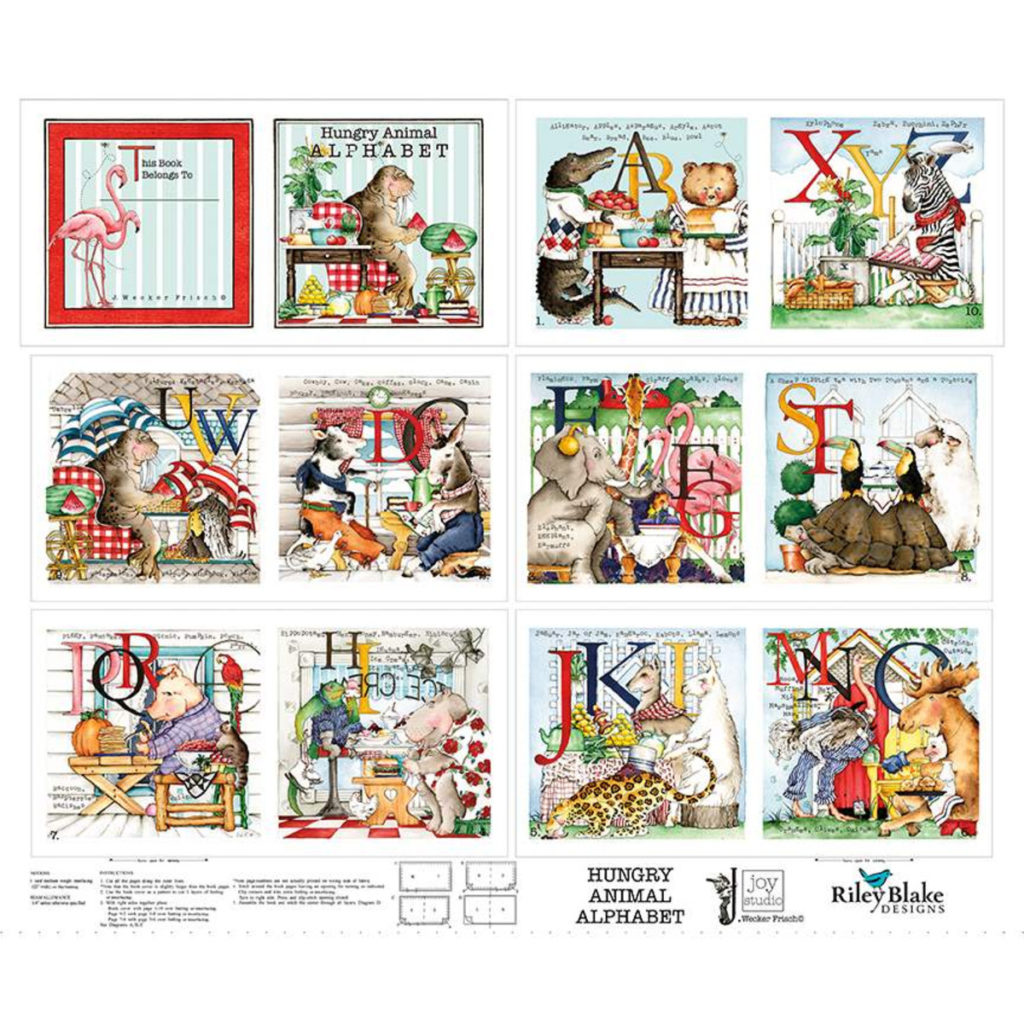 There is also a super cute Soft Book Panel, perfect for little ones.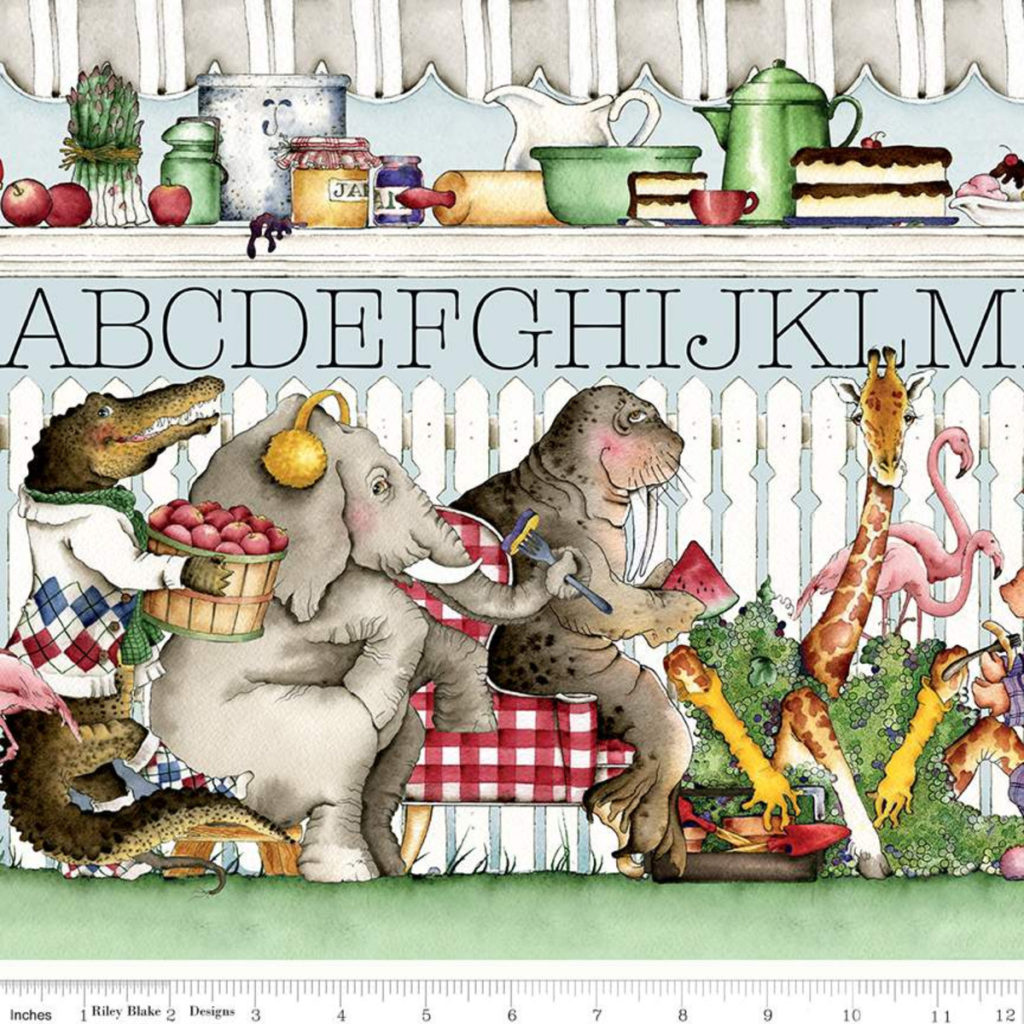 The Border Stripe offers more quilting and sewing options, with its brilliant artwork and lovable characters.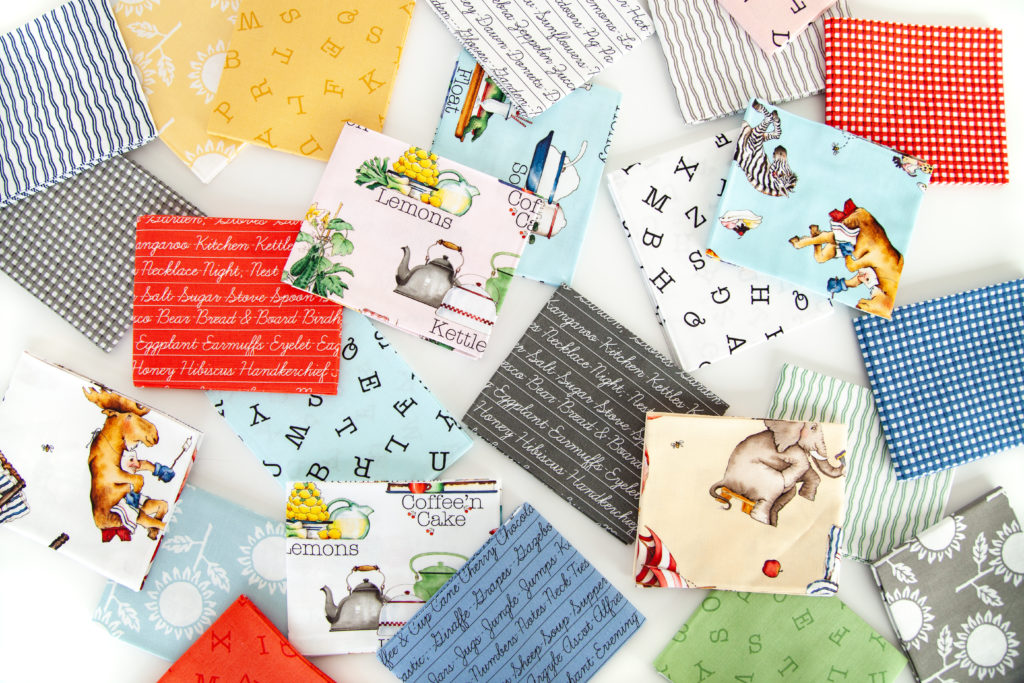 We can't wait to start playing with these fabrics! We're dreaming up quilts, table cloths, table runners, pajamas, dresses, aprons, and more! What will you make with Hungry Animal Alphabet?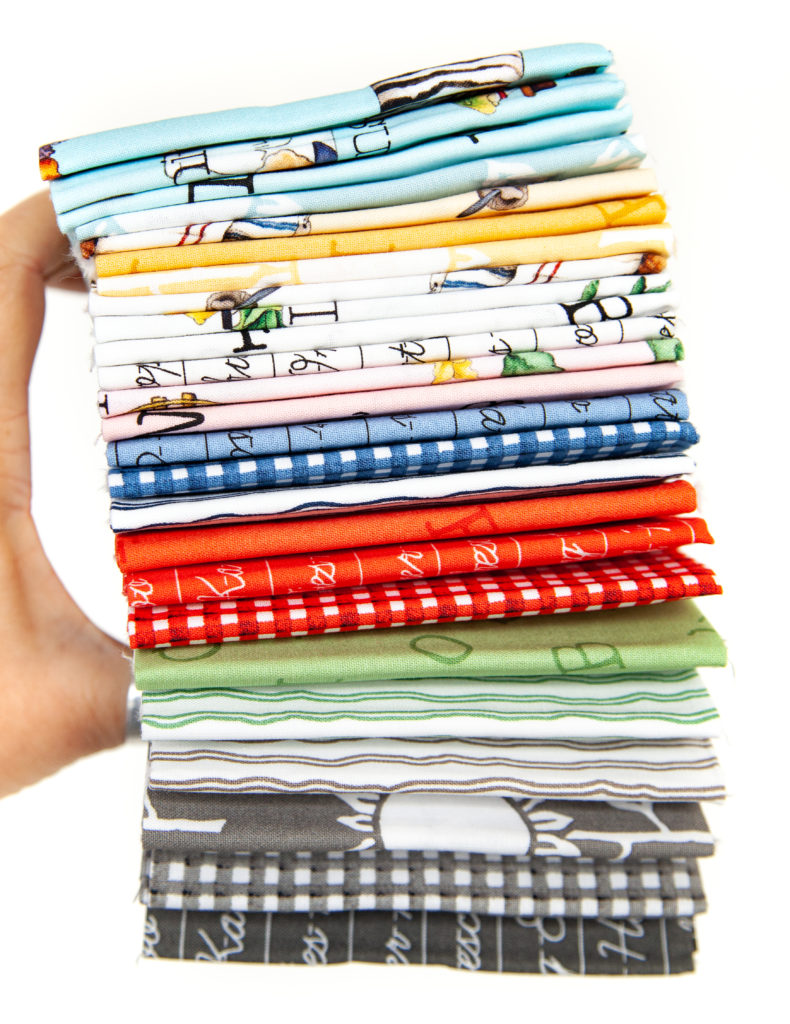 Hungry Animal Alphabet, designed by J. Wecker Frisch, is expected to arrive at your local and online quilt shops in November. Pre-order yours today to get your hands on a bundle of this fabric goodness, and share your makes with us on Instagram using #hungryanimalalphabetfabric, #rileyblakedesigns, #iloverileyblake, and tag us @rileyblakedesigns.
Thanks for stopping by!