Meet Indigo Garden! This gorgeous new collection designed by Heather Peterson of Anka's Treasures is coming soon, and we can't wait!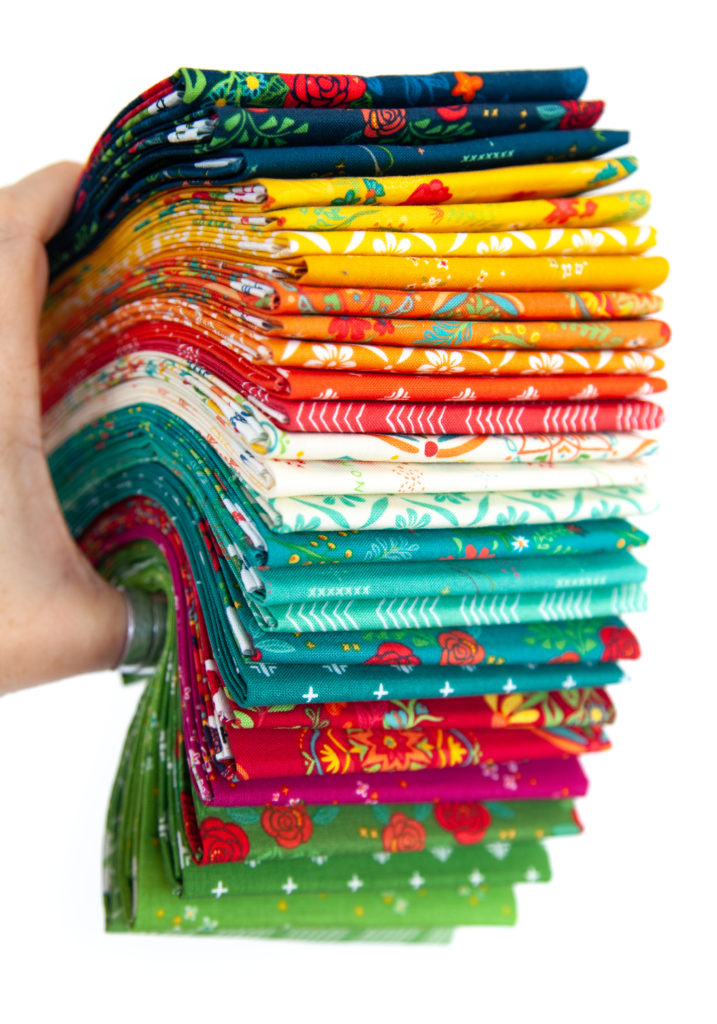 When asked about the inspiration behind her fabric collection, Heather said: "I love the colors of fall, and I enjoy bringing those colors inside with my home decor and especially my quilts. The floral prints in this collection are inspired by the flowers from my fall garden, without any of the motifs being specifically fall. The result is a collection that can be used throughout the summer and fall seasons, or anytime you feel like making a quilt in these vibrant colors. The navy sashiko print makes a nice backdrop for these colors, thus the name for the collection, Indigo Garden"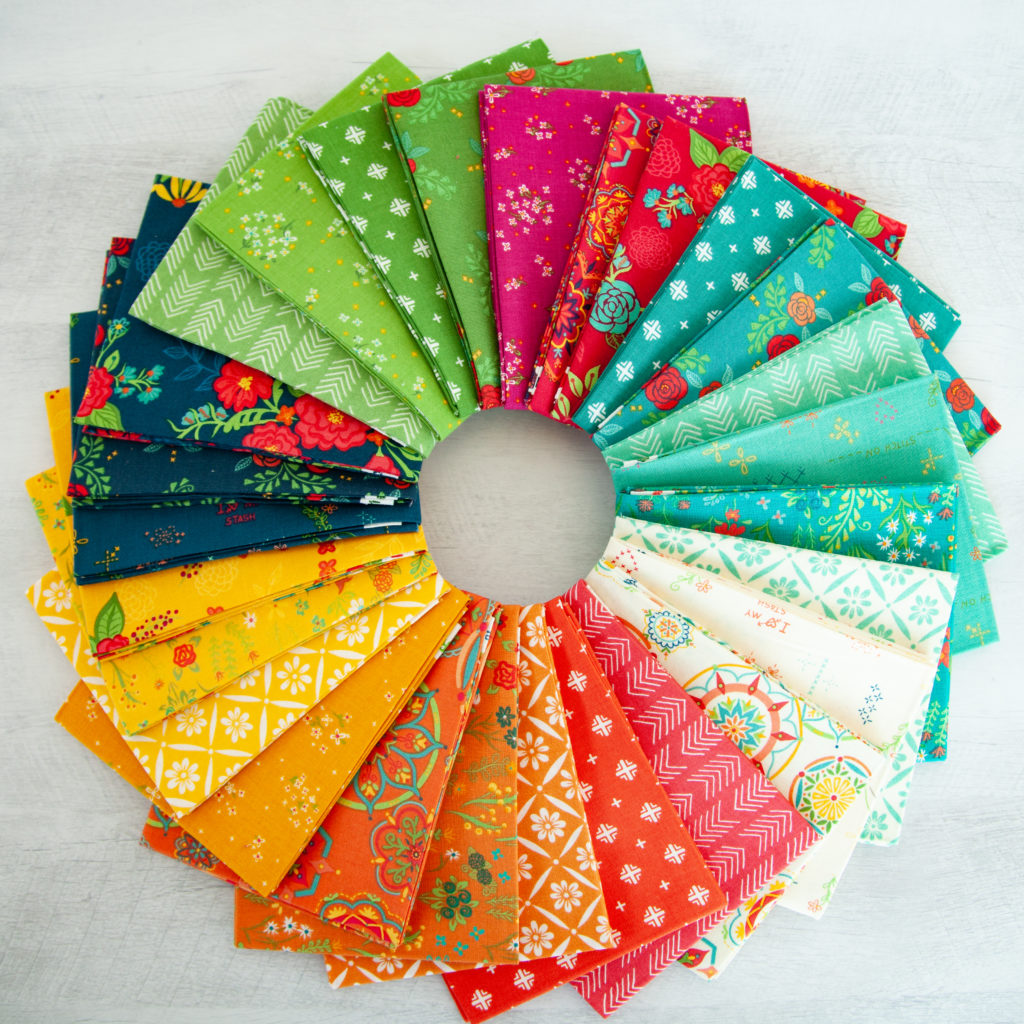 We love the brilliant colors of fall, too, and we adore this deeply saturated color palette Heather curated which perfectly captures fall in all of its glory.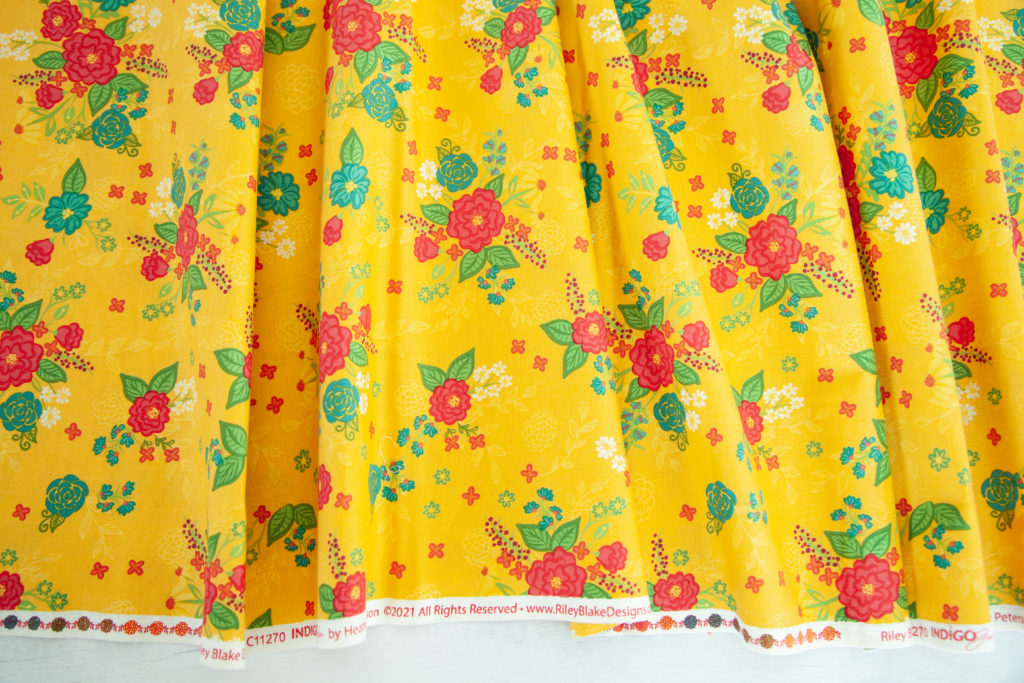 The Main print is loaded with beautiful bold flowers and tiny blossoms growing until they give way to that first biting cold snap. The Main floral will be available in Yellow (seen here), Navy, and Red.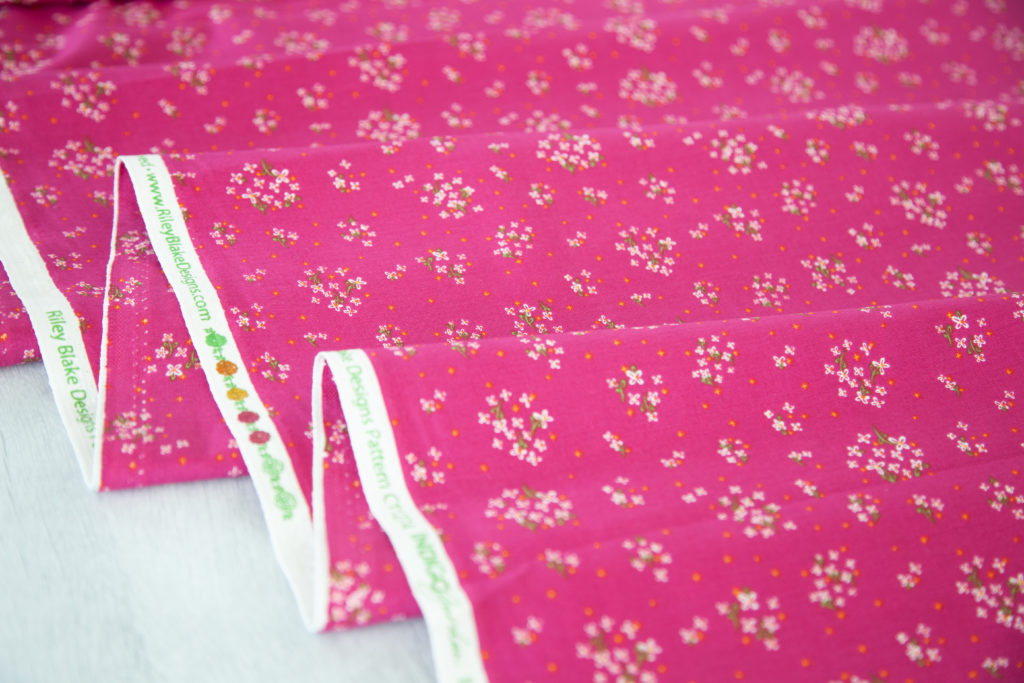 Shifting to itty bitty small micro scale flowers, this Ditzy print has stolen our hearts! Tiny delicate blooms make a perfect supporting print in all of your projects. Ditzy is available in Wine (seen here), Mustard, and Leaf.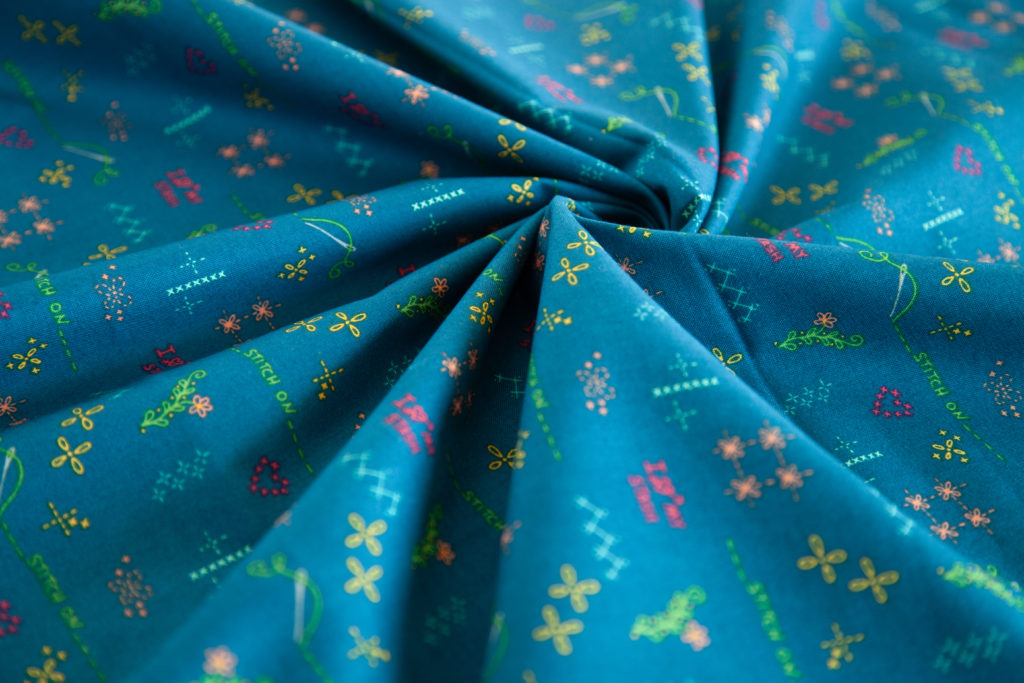 Of course, we had to share a closeup look at the Sashiko print! What's not to love about this hand stitch-inspired print! Needs, thread, and tiny embroidery designs adorn a solid backdrop. Yes, please! Sashiko will be available in Navy (seen here), Turquoise, and Cream.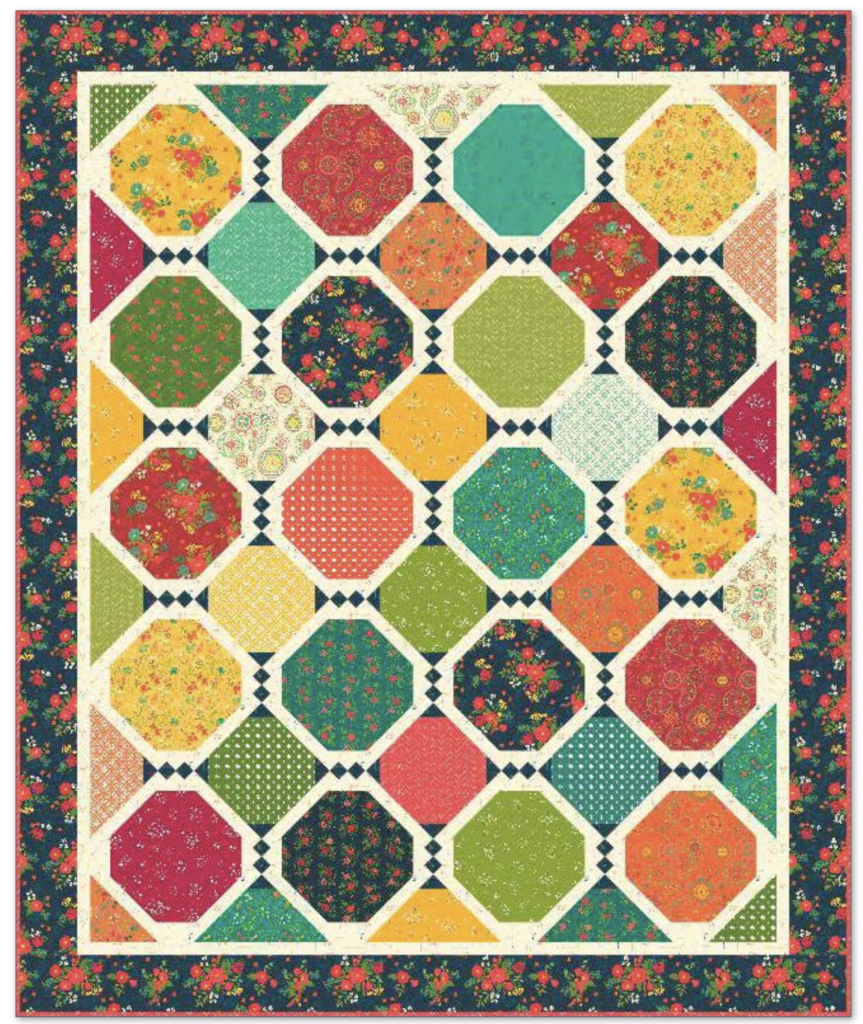 If you're looking for project inspiration, we have it for you! Take a look at this fun Double Takes 4 quilt pattern designed by Heather Peterson. The design combines traditional and modern elements, and the large blocks really highlight the gorgeous prints in this fabric line.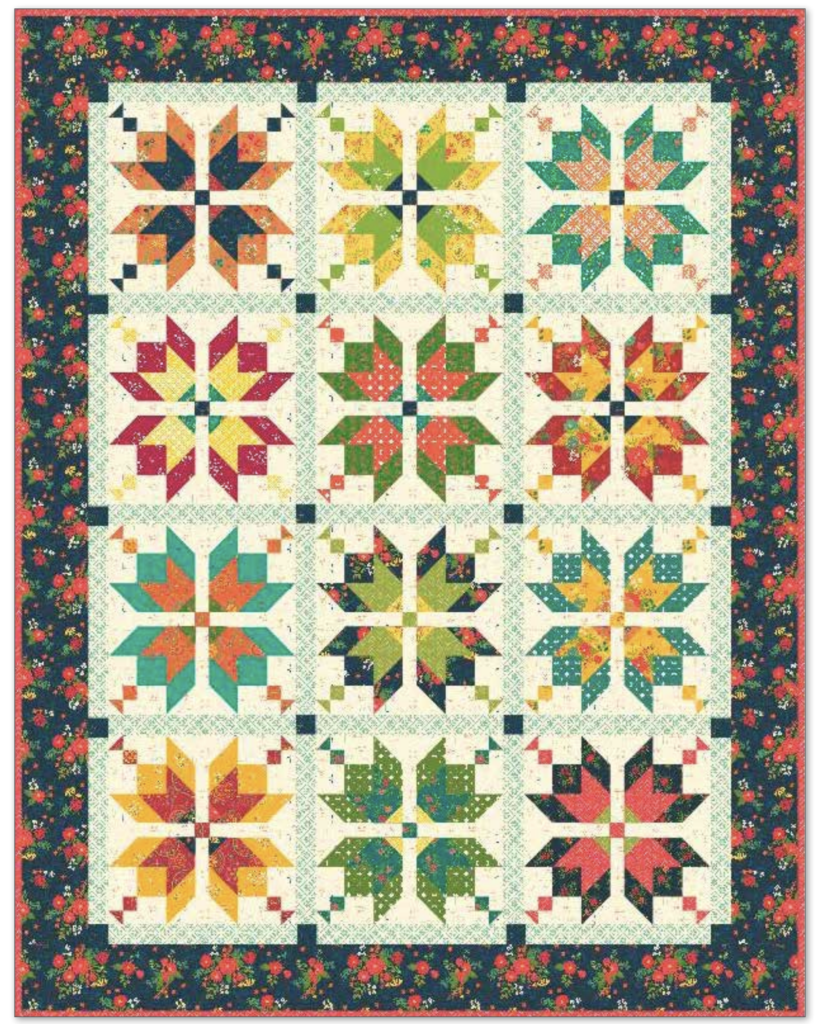 Heather designed this Aster quilt pattern using traditional blocks, creating a fun twist by dividing them with a thin sashing and post. Love this!

These rich fall fabrics are perfect for table runners, and Heather's Floret runner pattern is the perfect choice for brightening up your cozy fall table scape. Floret measures 15″ x 55″.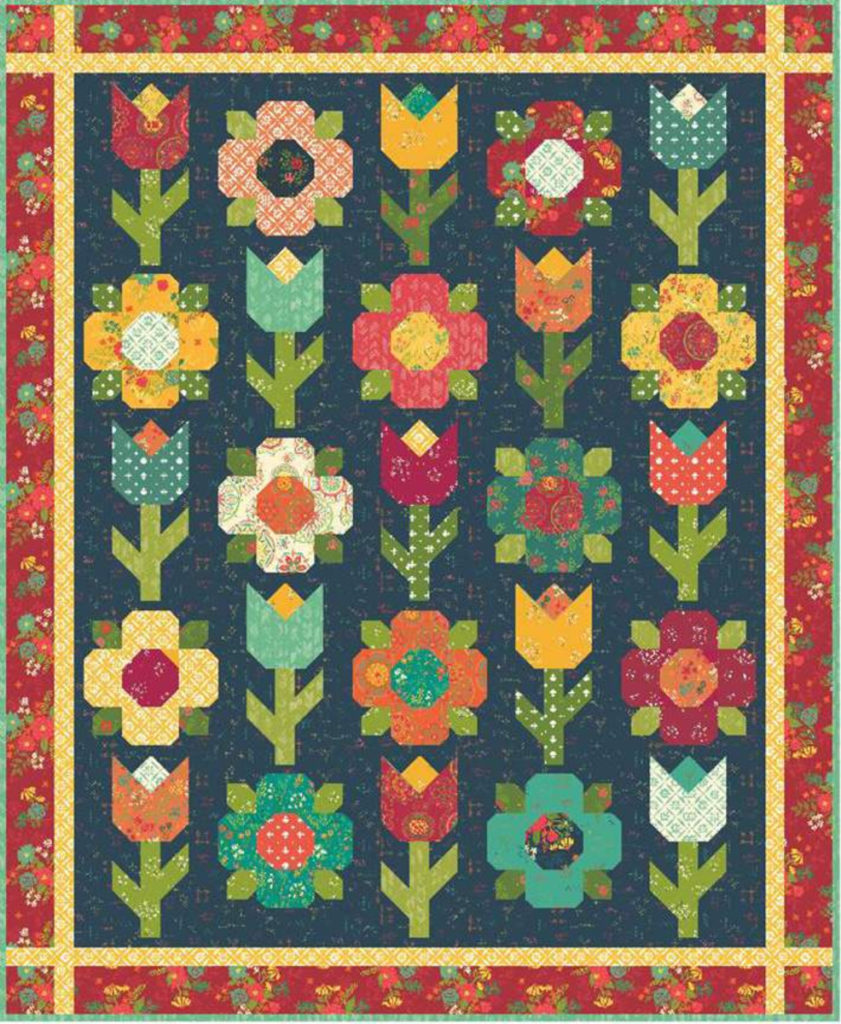 Need an extra boost? How about a quilt kit? Midnight Garden is a 62 1/2″ x 71 1/2″ quilt full of gorgeous fall blooms on a deep navy backdrop. The quilt kit comes with all of the fabric you need to make the quilt top and binding.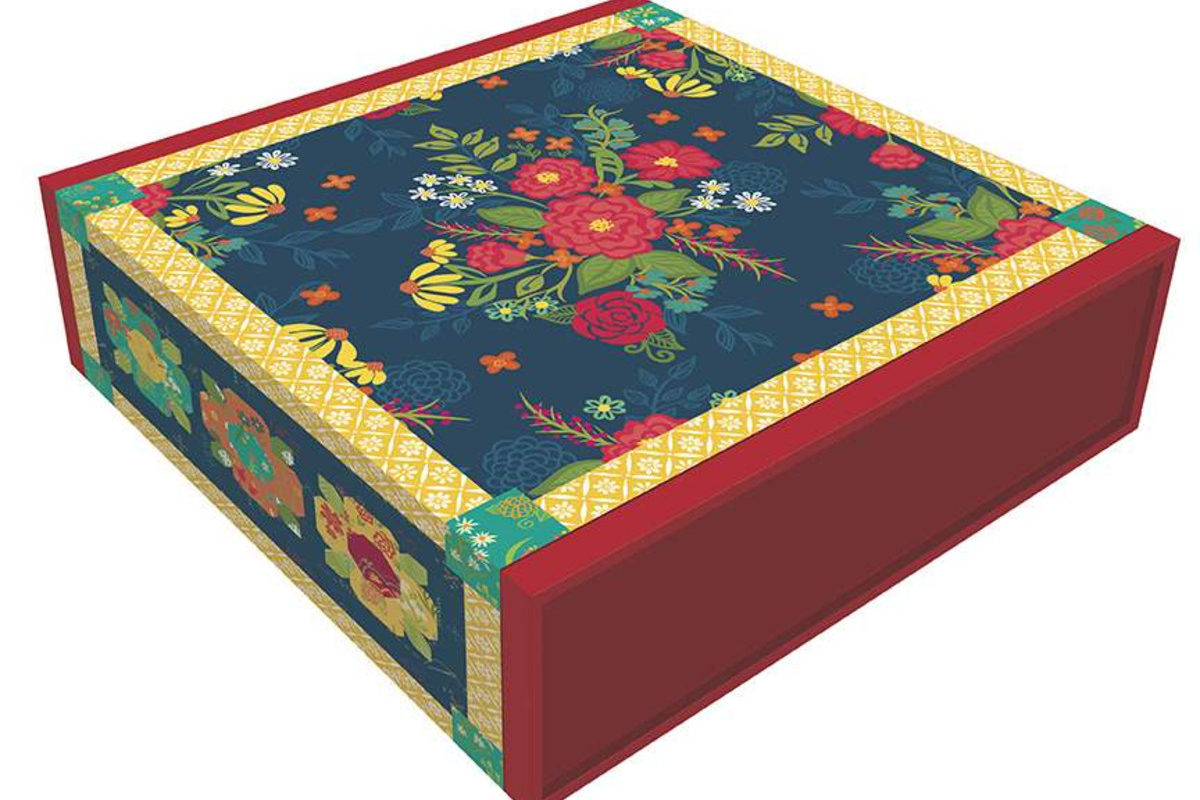 Best of all, the Midnight Blooms Quilt Kit comes in this beautiful keepsake box. The box measures 11″ x 11″ x 5″. The Midnight Blooms Quilt Kit will be available in November.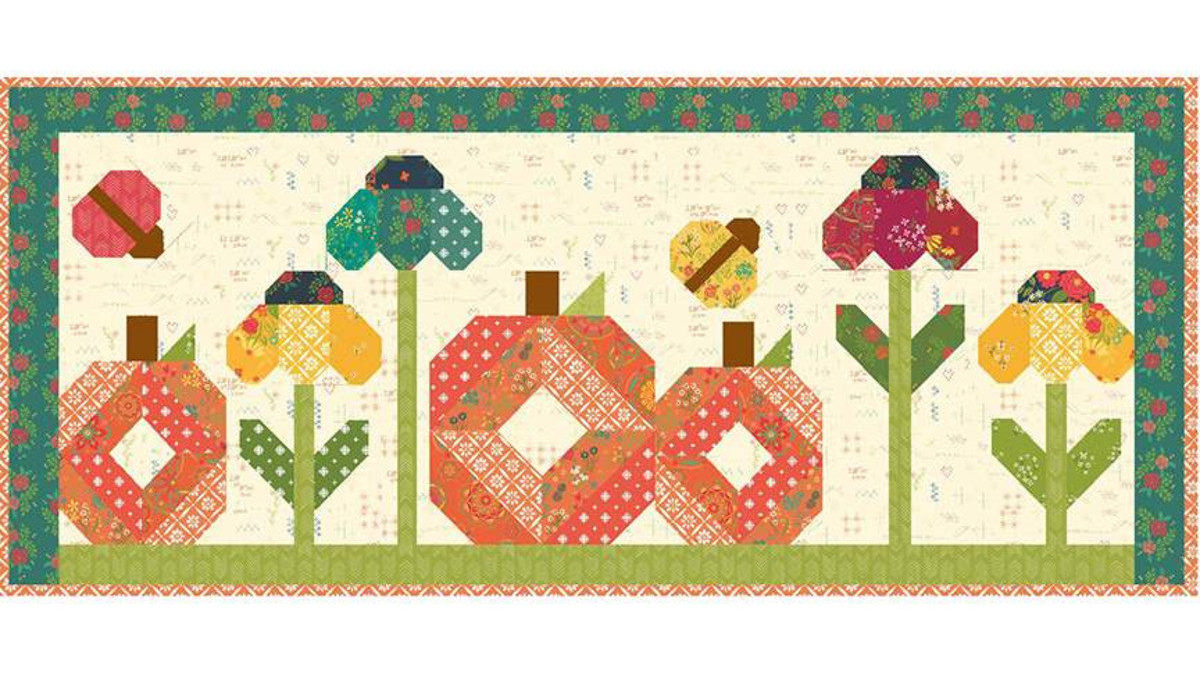 If you are looking for a smaller scale project, look no further than this fabulous Autumn Garden Table Runner Kit. The runner measures 19 1/2″ x 44 1/4″.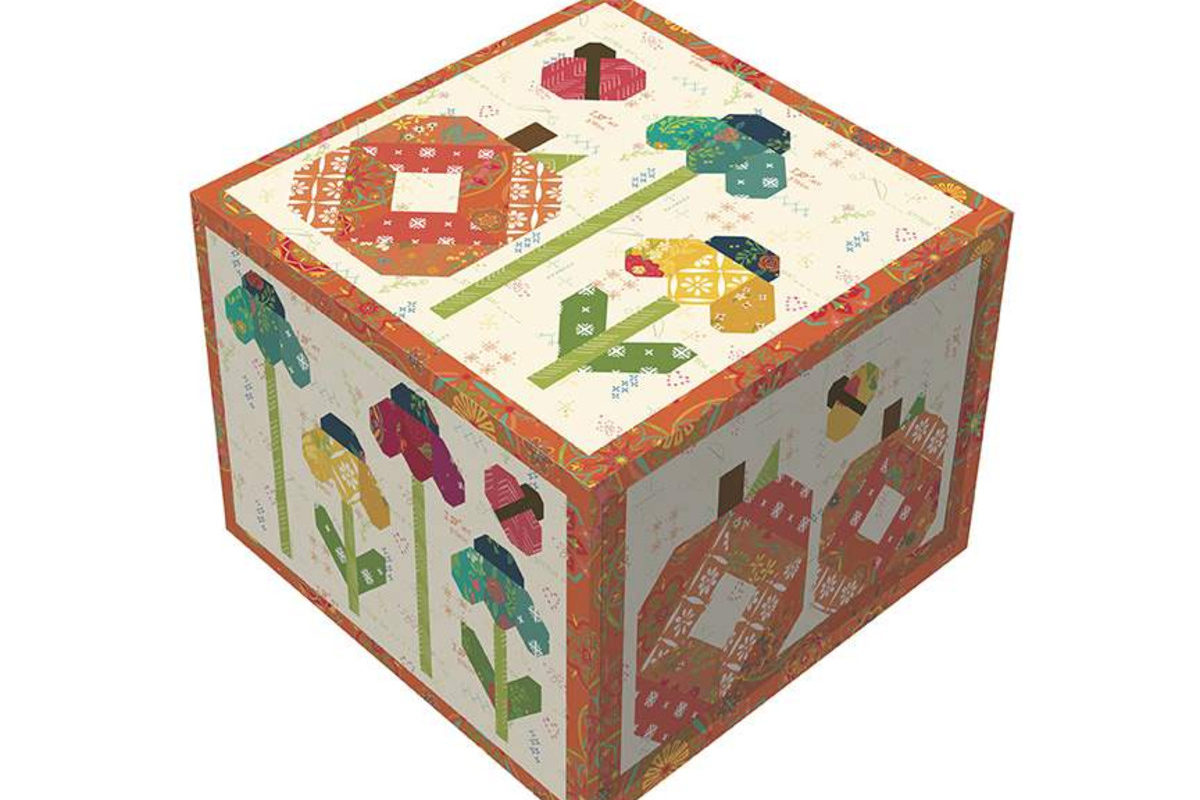 Autumn Garden comes in this adorable printed keepsake box. The Table Runner Kit will include the fabric you need to make the runner top and binding. The box measures 5 1/2″ x 5 1/2″ x 4″.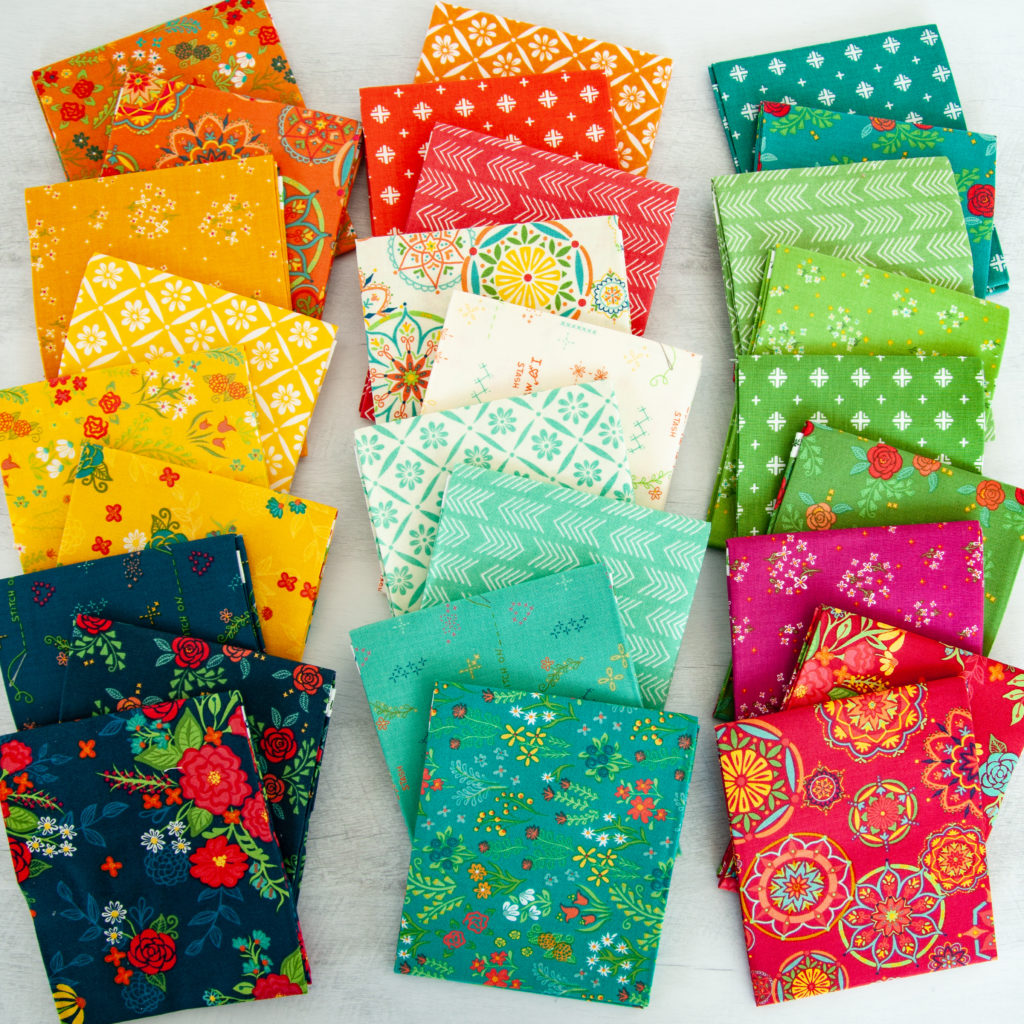 We can't wait to start creating with Indigo Garden! We're dreaming up quilts, table runners, aprons, pillows, bags, and more. What will you create with Indigo Garden?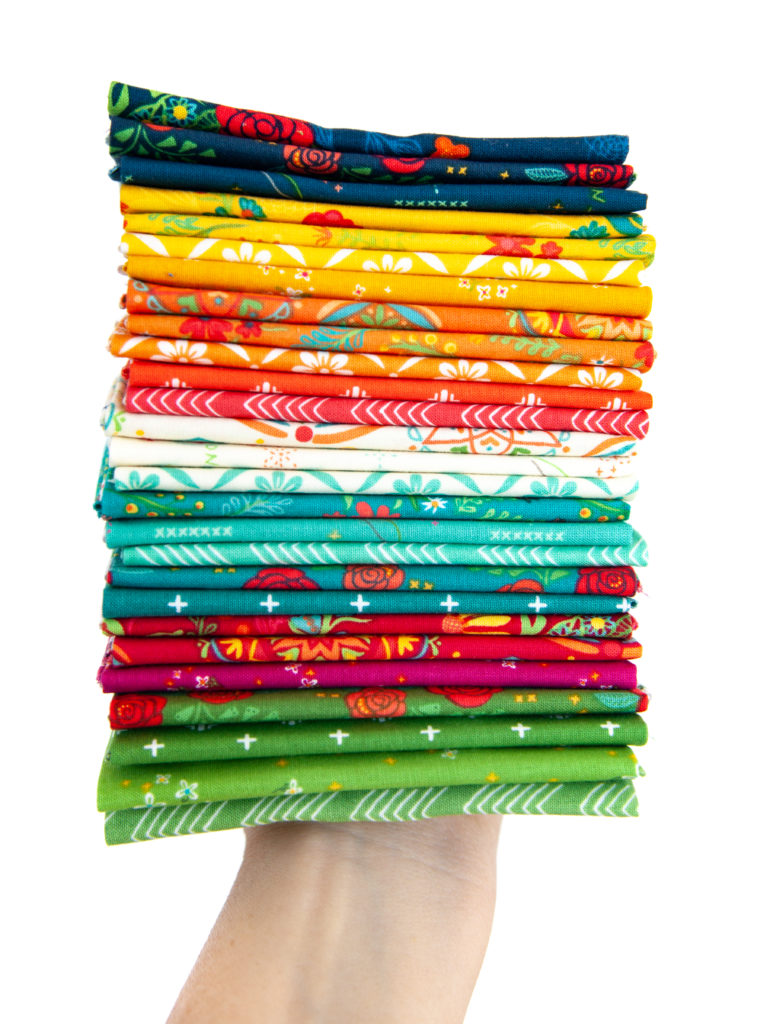 Indigo Garden, designed by Heather Peterson of Anka's Treasures, is expected to arrive on the shelves of your favorite local quilt shops and online retailers in October. Pre-order yours today and share your makes with us on Instagram using #indigogardenfabric #rileyblakedesigns #iloverileyblake and tag us @rileyblakedesigns.