It's time for another sneak peek, and today we're excited to share a preview of the newest collection of Jersey Knit fabrics designed by EttaVee!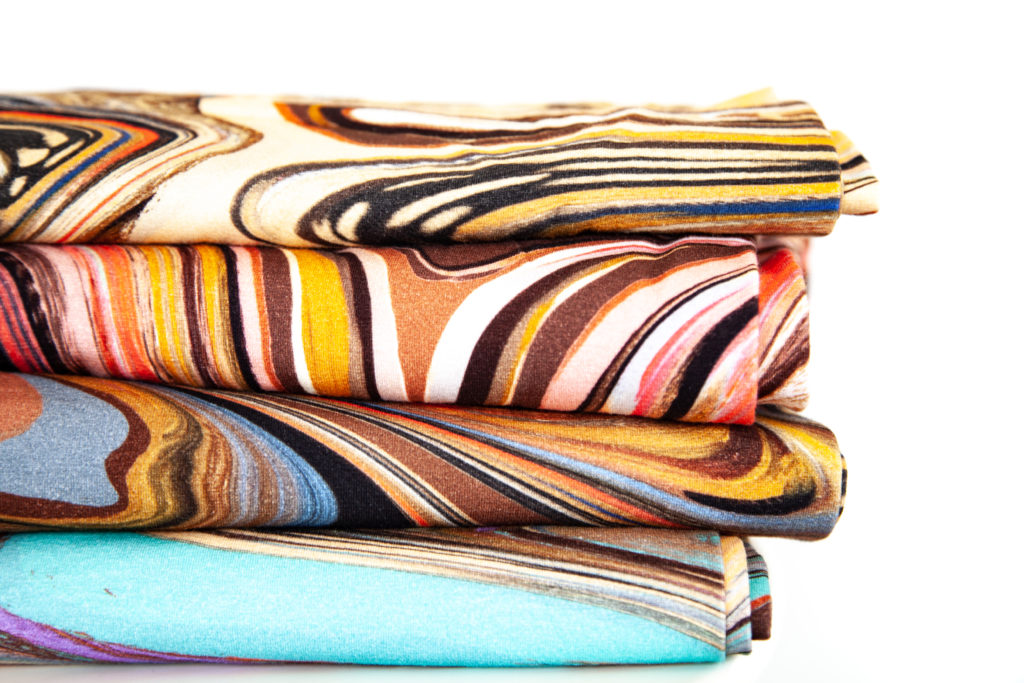 Since its launch in 2014, EttaVee has become a lifestyle brand that expresses optimism and joy through color. Etta Vee has been featured by Good Morning America, Dancing with the Stars, FabFitFun, Pantone, and PopSugar.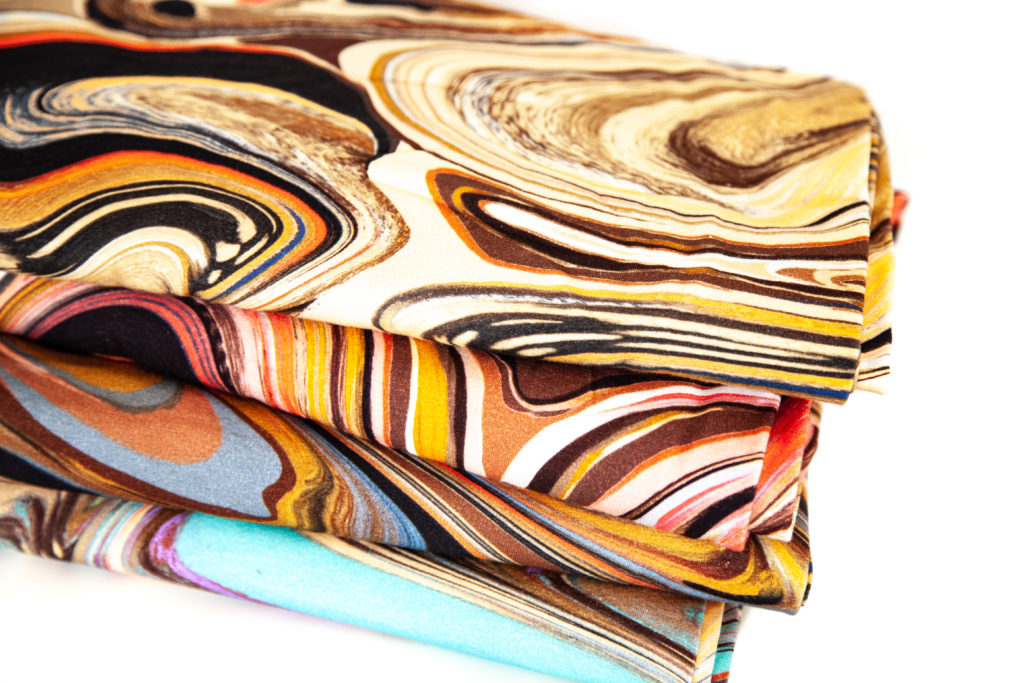 The newest release of knits includes this seriously fun group of Marble prints that can be dressed up or down for work or play.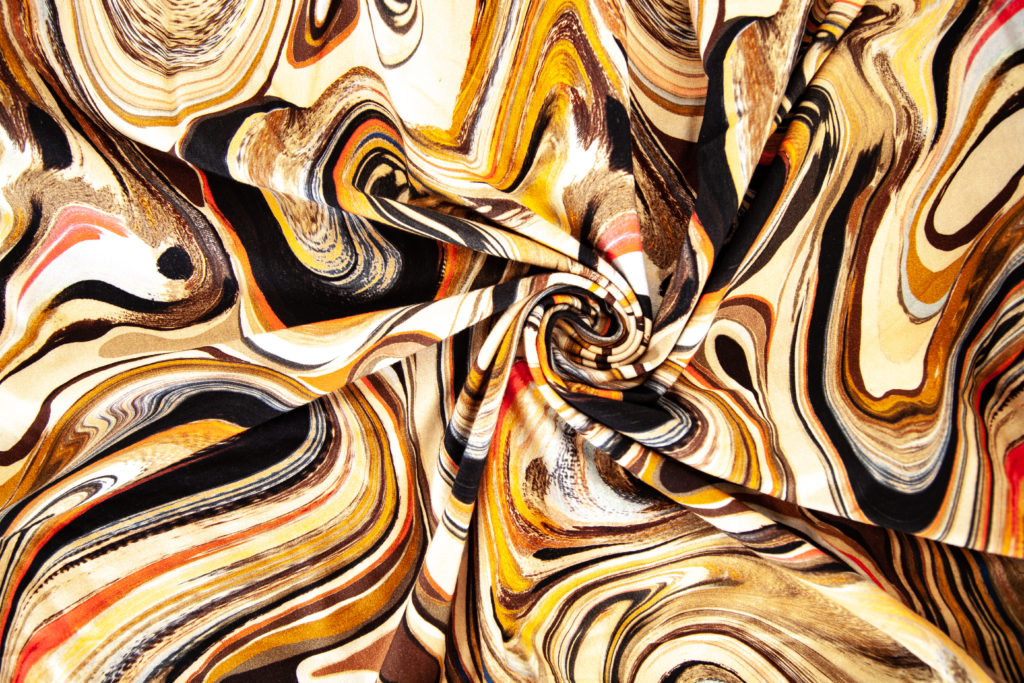 Marble comes in four colors. First is this earthy Cream print with it's neutral shades of orange, brown, gold and cream.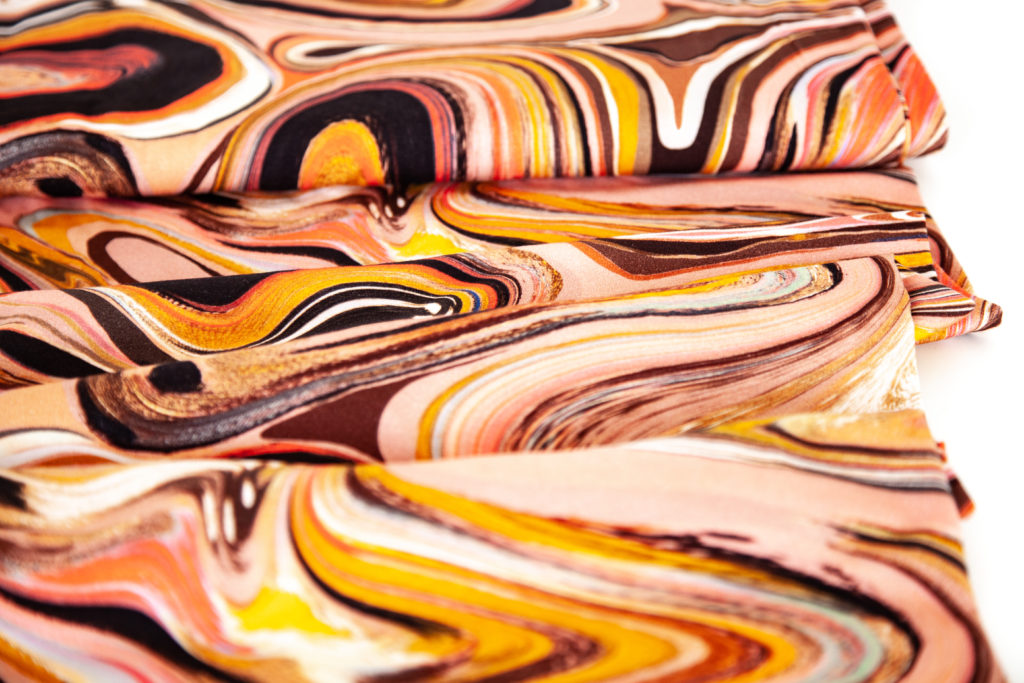 Next, let's take a look at the sweet Pink Marble — still earthy, but with a delicious pop of pink for the glam girl in all of us.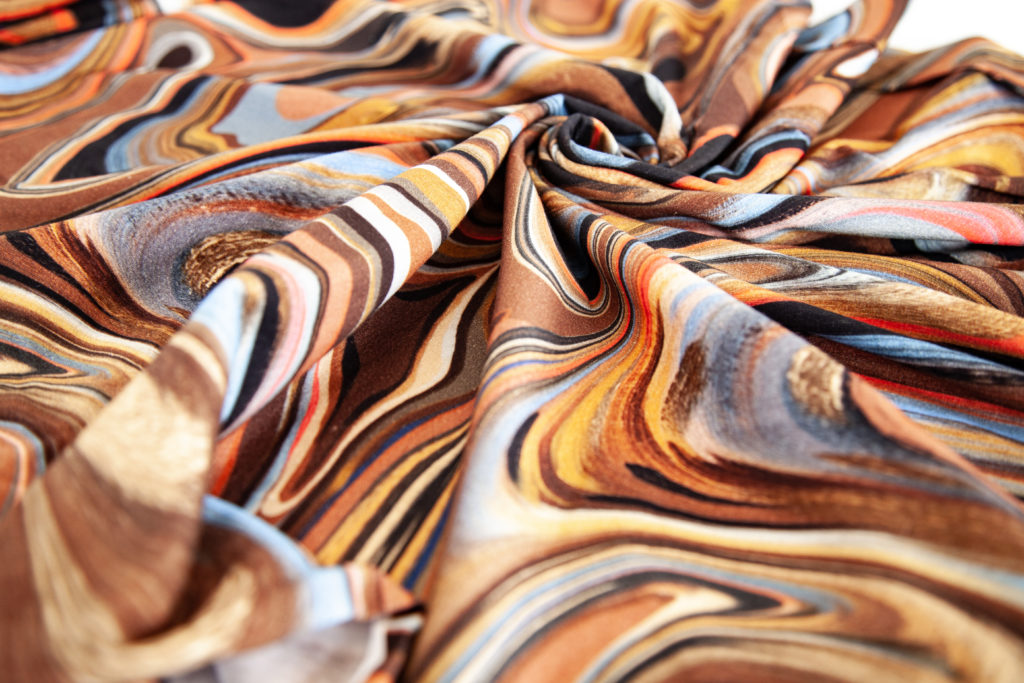 The Brown Marble contains the same earthy swirls with some deeper shades of brown, black, and even a blueish purple hue. Gorgeous!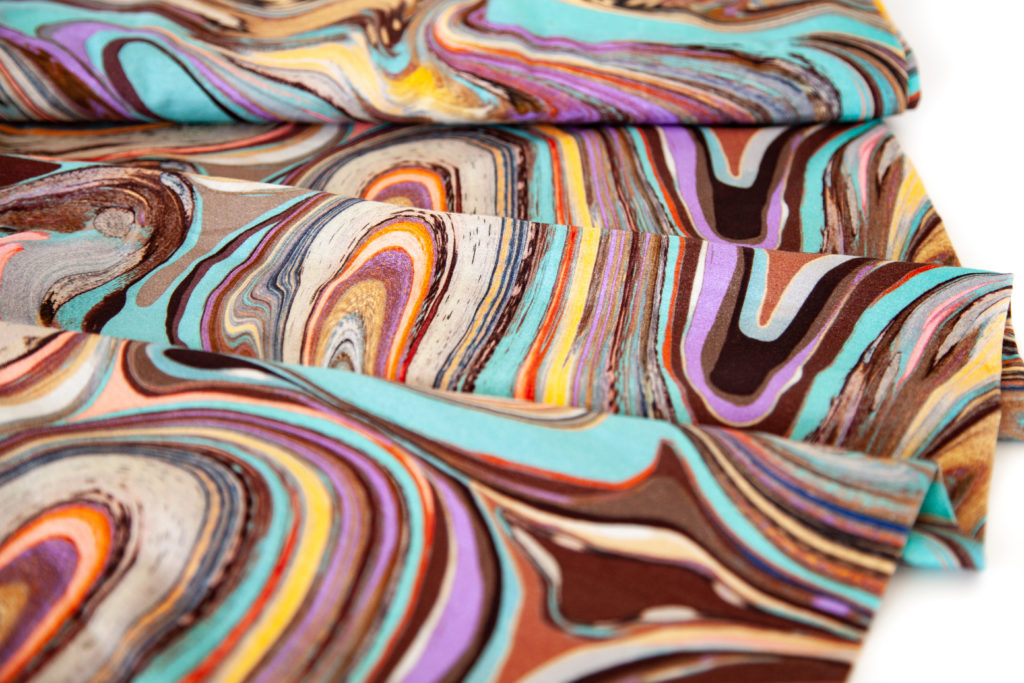 Finally, for an all out fun and fabulous look, we have the Turquoise Marble, with bright swirls of turquoise, yellow, orange, and purple.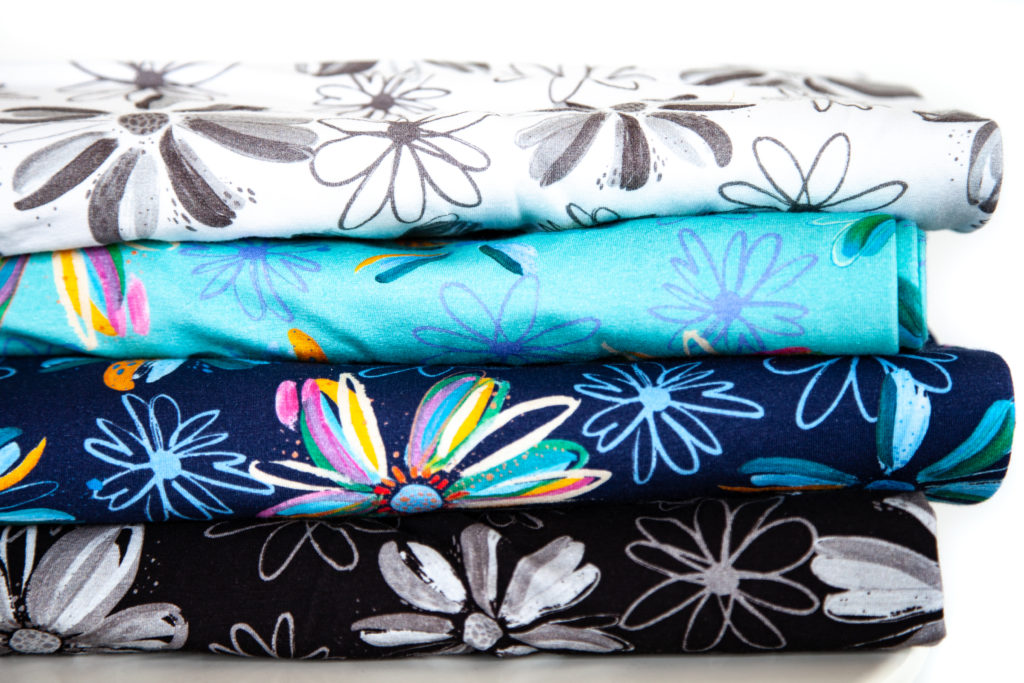 If you love flowers, you'll love these versatile, modern Flowers prints.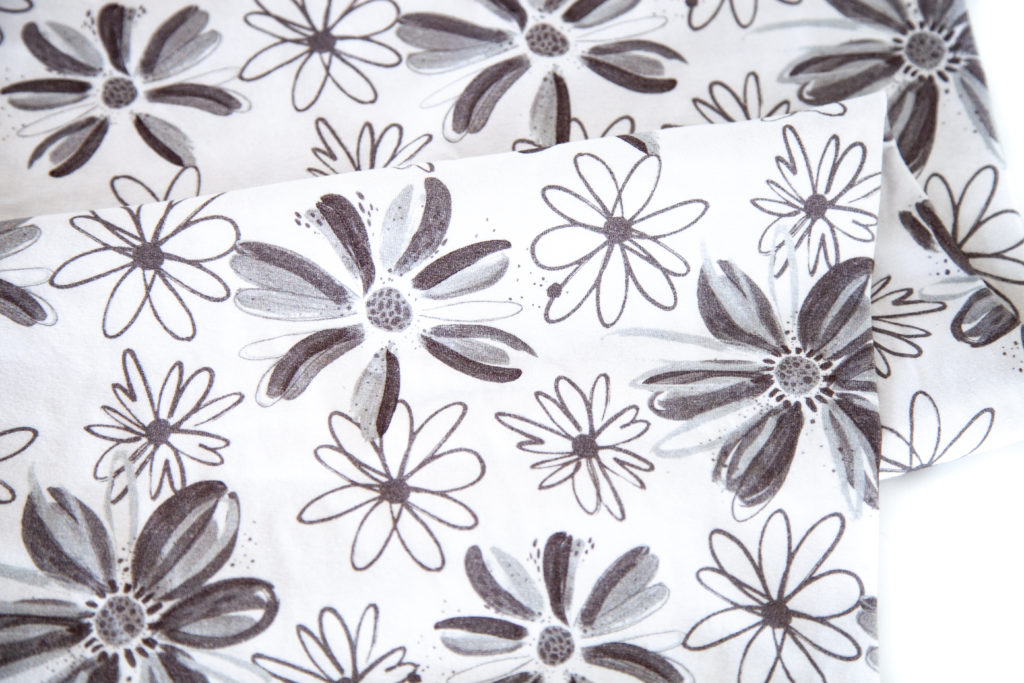 Flowers will be available in White/Gray, seen here. This minimalist colorway looks almost like a pencil sketch and is perfect for every age and occasion. We love the simplicity and versatility of this print!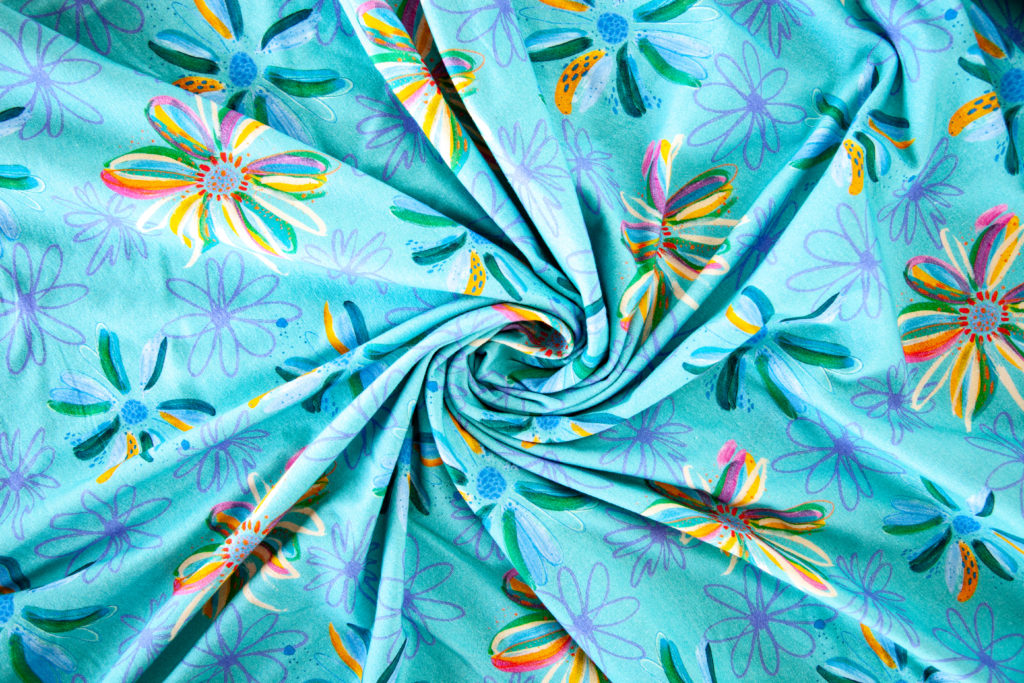 In addition, you'll love this Teal print. The petals seem to jump off the fabric with their bright, happy colors.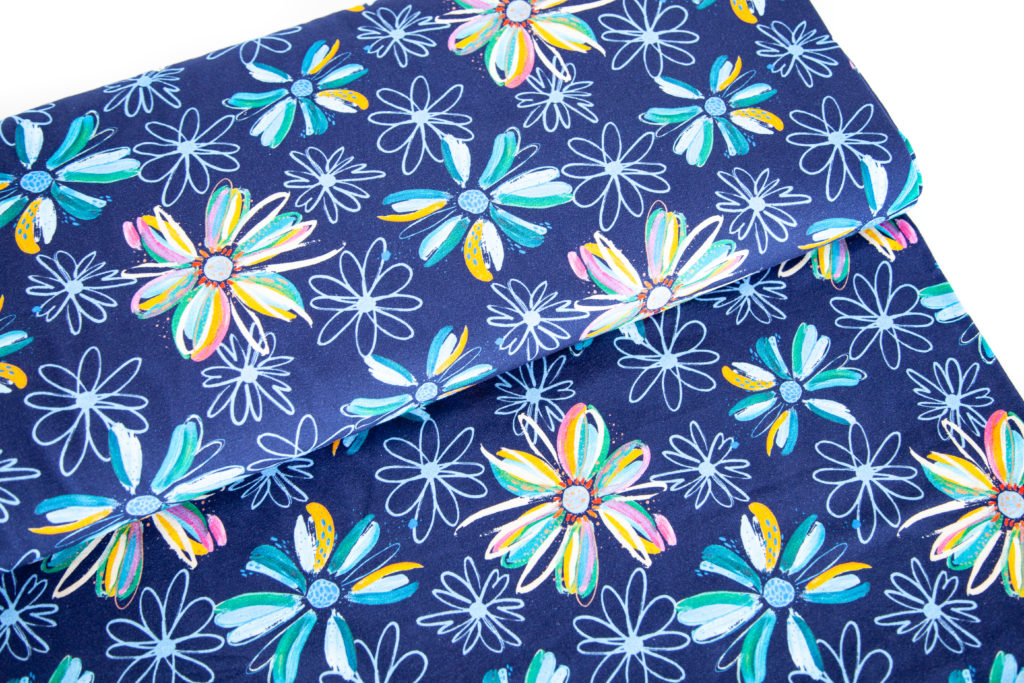 Another bright, but slightly more subdued option is the Navy Flowers print. The flower petals are still joyful and bright, but toned down just a notch.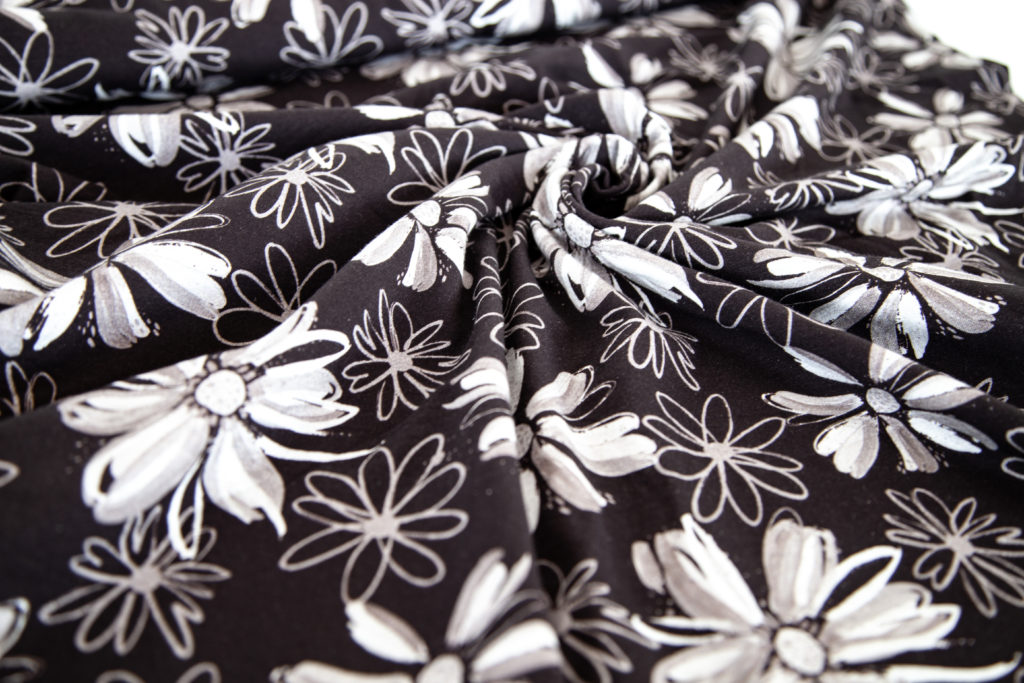 Finally, Flowers comes in this beautiful Black/Gray print that looks like a cool blackboard drawing. Which Flowers print is your favorite?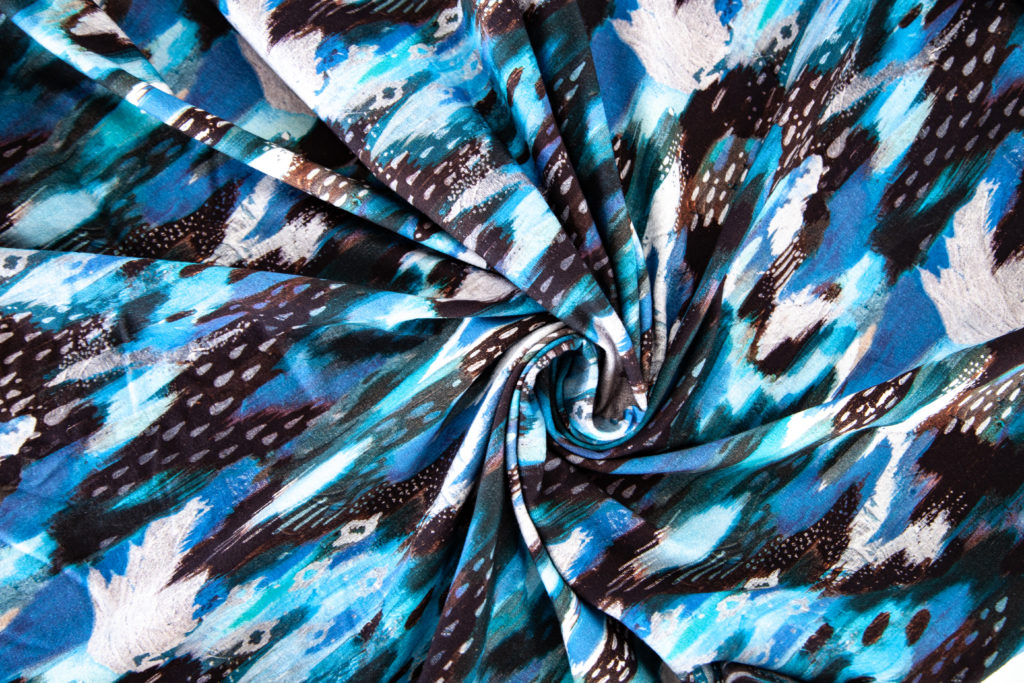 Brush Strokes is the third design in the EttaVee jersey knit collection. Brush Strokes continues with the modern aesthetic with its big, fearless paintbrush strokes and stunning color palette. Brush Strokes will be a available in Cool (seen here) and warm.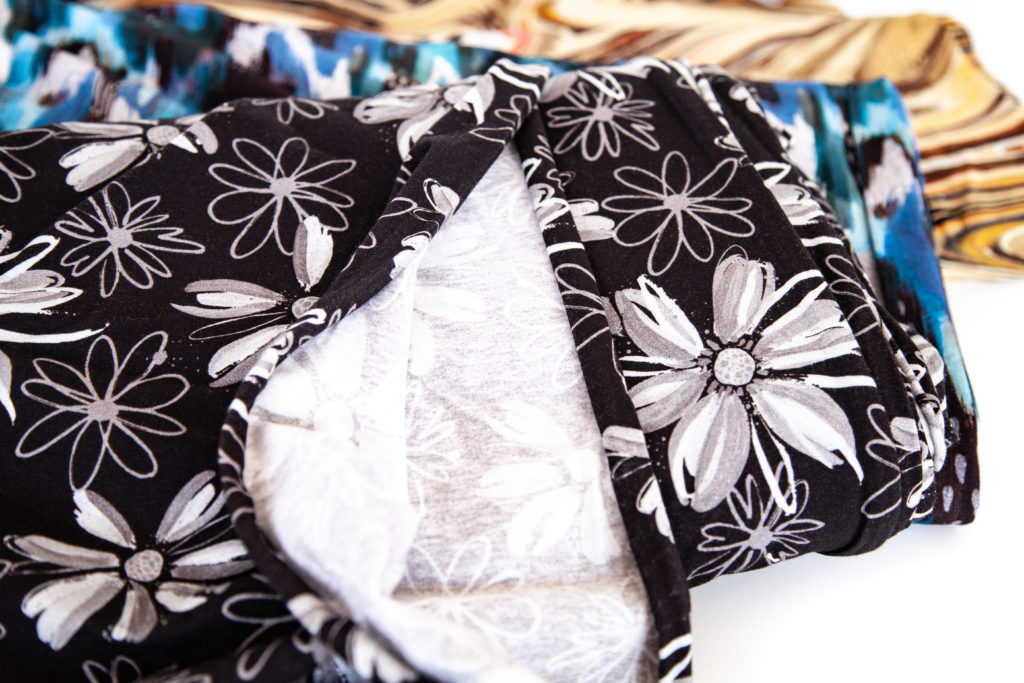 We can't wait to start playing with EttaVee Jersey Knits! We're dreaming up dresses, joggers, baby blankets and more! What will you make with Etta Vee Jersey Knit?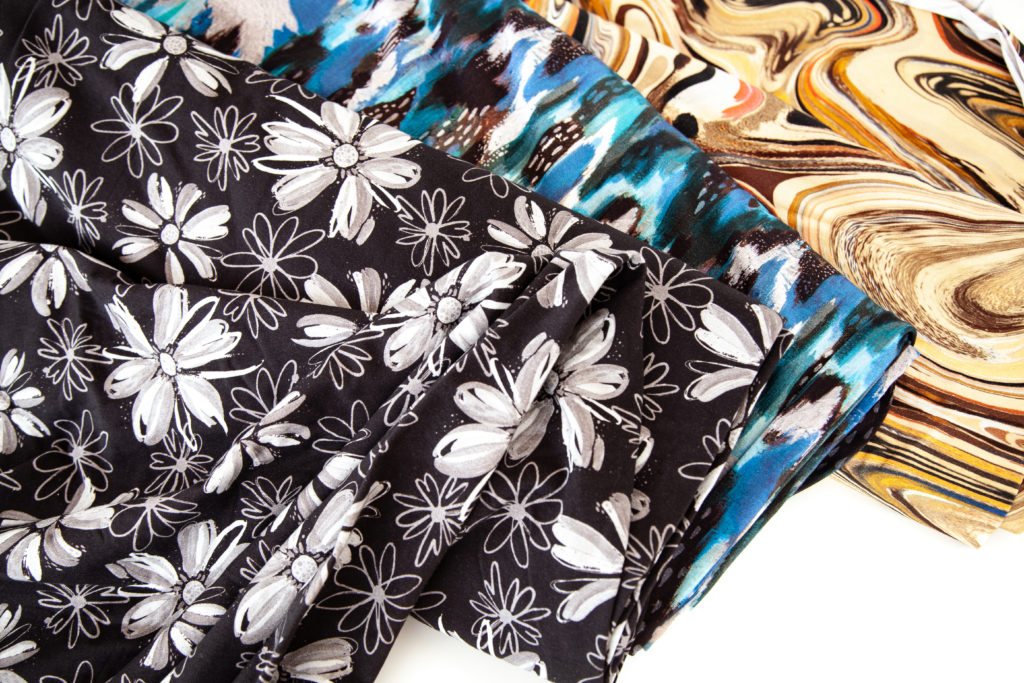 EttaVee Jersey Knit fabric is coming soon to your favorite local and online quilt shops. Pre-order yours today to get your hands on these fabulous fabrics, and share your makes with us on Instagram using #ettaveefabric, #rileyblakedesigns, #iloverileyblake, and tag us @rileyblakedesigns.