Meet Mulberry Lane! The whimsical new collection by Dodi Lee Poulsen of Two Sisters at Squirrel Hollow is coming soon and we can't wait!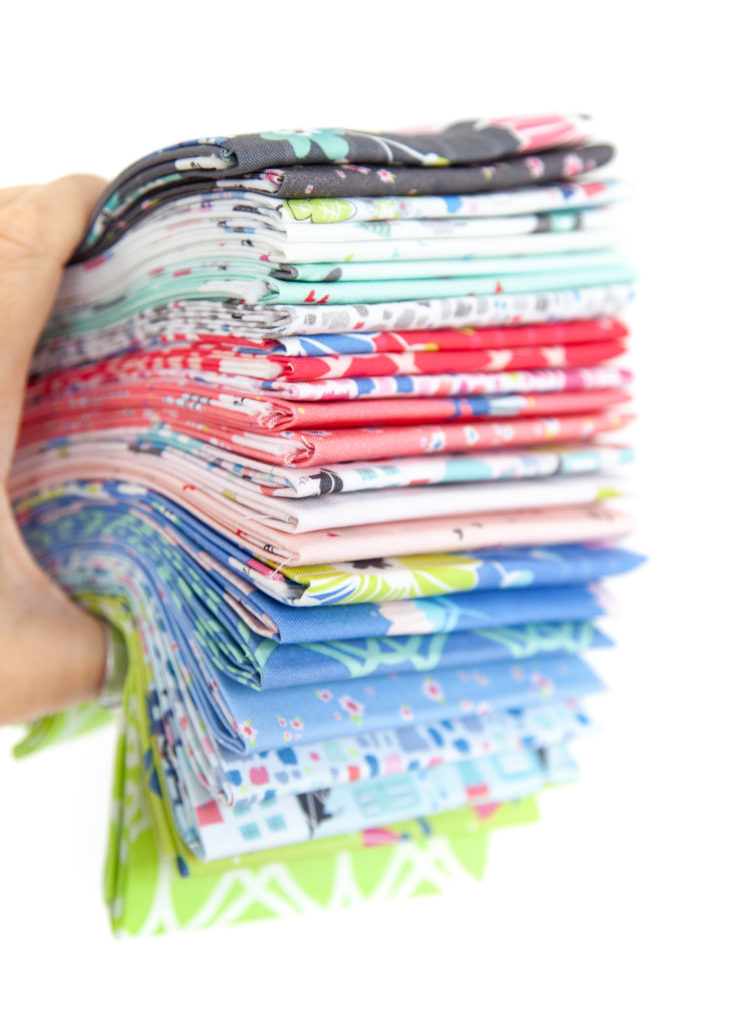 We asked Dodi about the inspiration behind her newest collection. Here's what she had to say: "As we journey through life the word home is subjectively personal and will mean something different to everyone. I am blessed to say that my childhood home meant safety, love, warmth and stability. A home can transform a family's future. Mulberry Lane is the actual name of the magical street I grew up on in northern California. My grandparents lived just 208 steps down the street. It was a small orchard town where you could run all day with friends until the evening fell or you grew hungry. It was a safe haven. The street still echoes the shouts from friends to come out and play. This small town no longer looks or feels the same, but the feeling I get when I think of Mulberry Lane brings me back to a sacred time, so many years ago, that will always be imbedded in my heart. It shaped who I am today."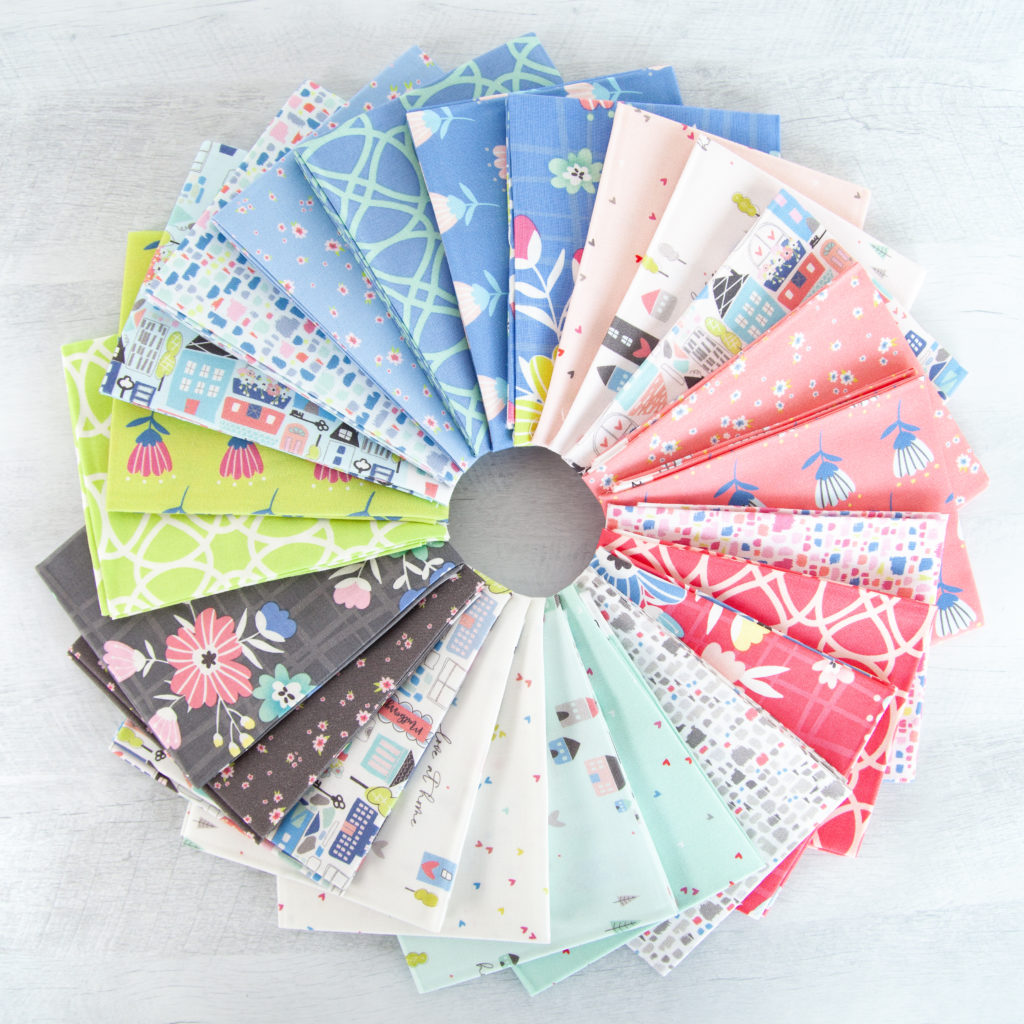 You can feel the special sentiment and memories behind this fabric line as you look at the energetic, yet charming color palette loaded with shades of Blue, Pink, Mint, Gray, and a bright pop of Lime.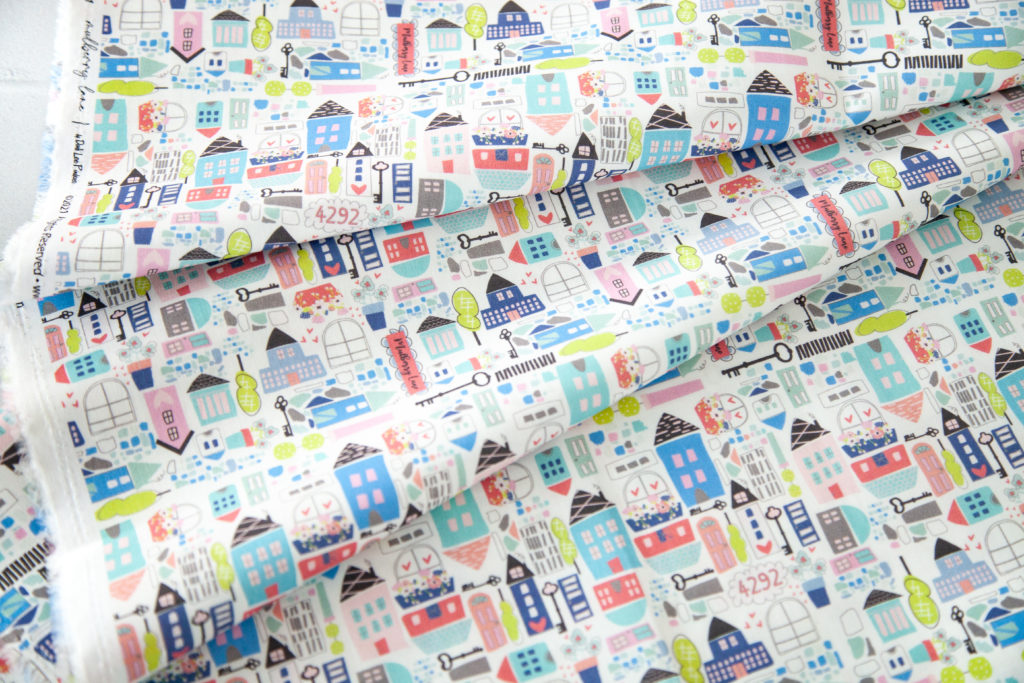 The Houses print is a favorite of ours. Whimsical tiny houses, front doors, windows, house numbers, street names, keys, window boxes, hearts, and cobblestones fill every nook and cranny of the fabric, drawing one's heart towards the comfort of home. Houses will be available in Off White (seen here), Light Pink, and Sky.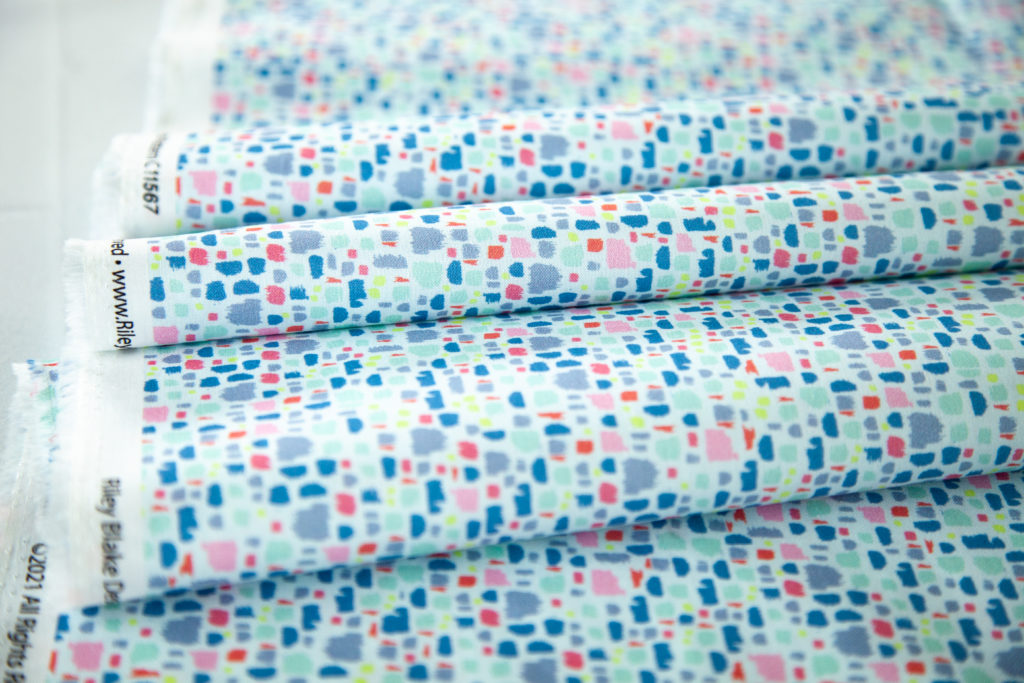 Cobblestone is a fun texture piece. It's multicolor cobblestone shapes have us dreaming of making our way through the neighborhood to our own front door. Cute! Cobblestone will be available in Sky (seen here), Light Pink, and Gray.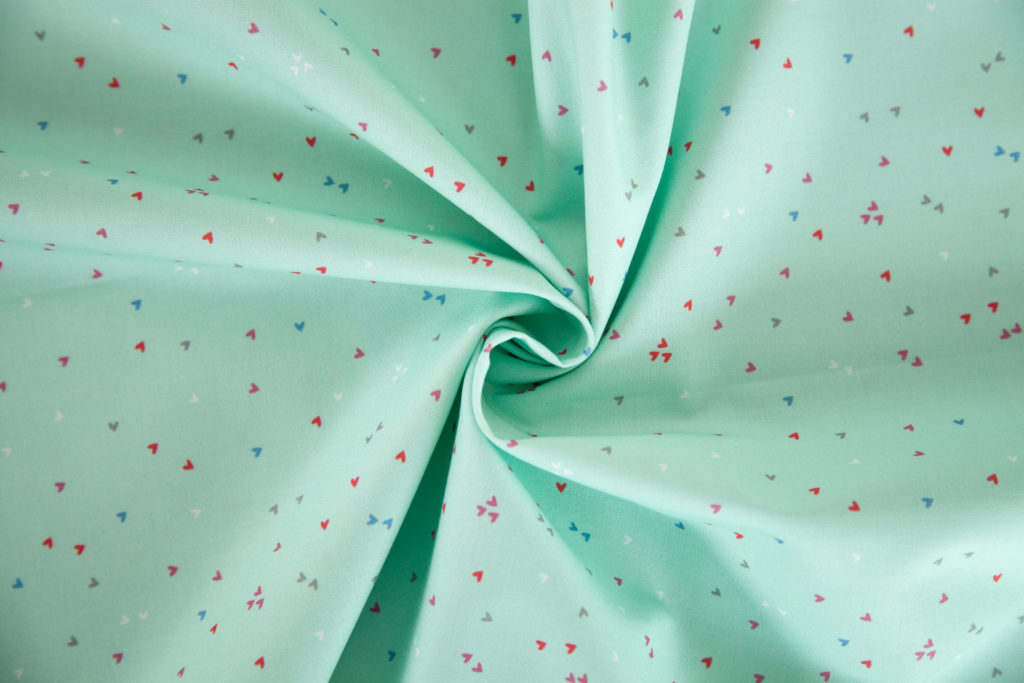 We adore the Hearts print with it's itty bitty tossed multi-colored hearts. Such a fun filler to add dimension and interest! Hearts will be available in Mint (seen here), Off White, and Blush.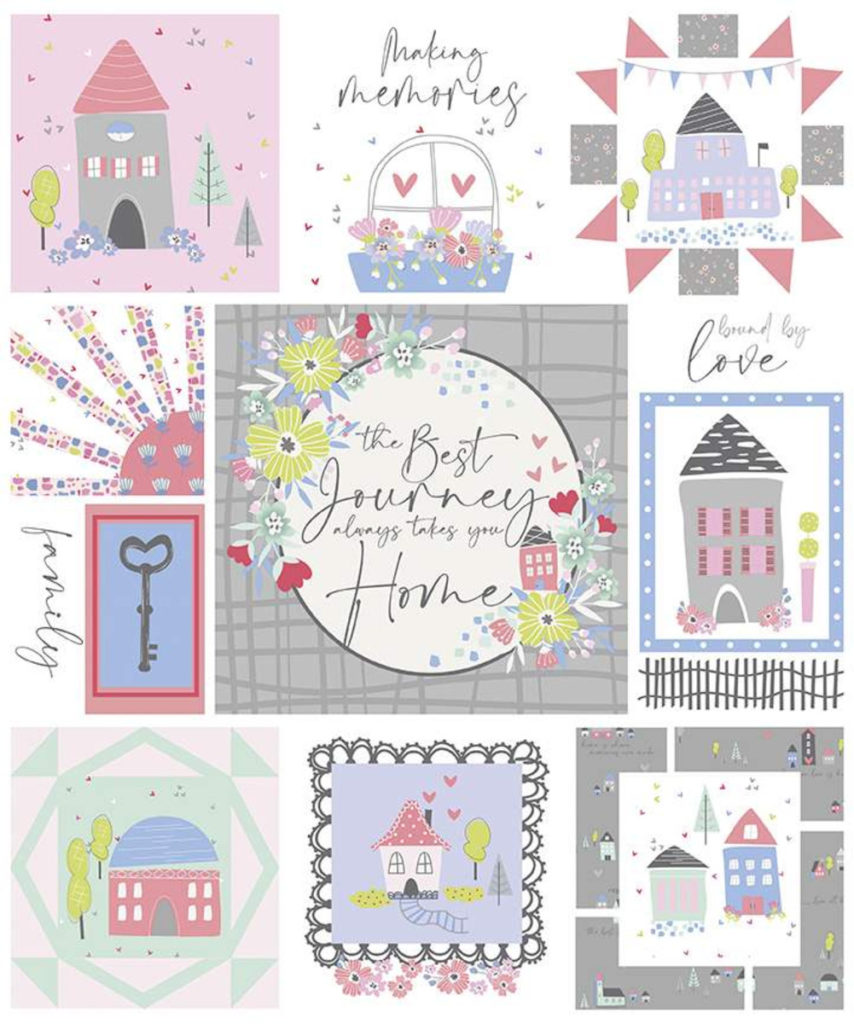 The Mulberry Lane collection also features this fun 36″ x WOF fabric panel. The panel can be be quilted up as-is, or you could cut out the squares and use them in various projects, such as bags, pillows, or incorporate them into larger quilt projects. Neat!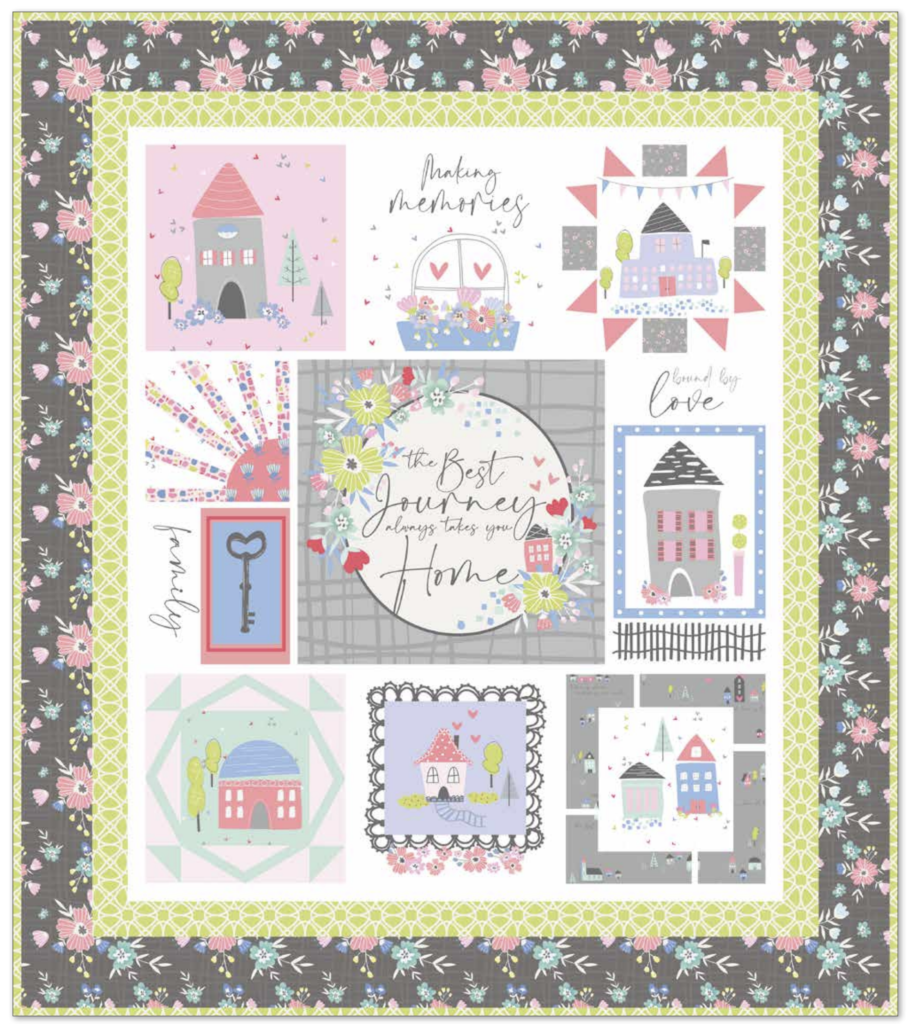 Are you looking for project ideas? We will be offering not one, but two FREE quilt patterns featuring the Mulberry Lane fabric line. The first is this 49″ x 55 3/4″ Mulberry Lane Panel quilt featuring the panel with the addition of simple border treatments. Sew easy, and sew cute!
Next is the 50 1/2″ x 66 3/4″ "Love at Home" quilt. What a beautiful concept and image! Love at Home features a patchwork house with a bold red heart at the center. LOVE this! Both patterns will be available on our website under the FREE PATTERNS tab.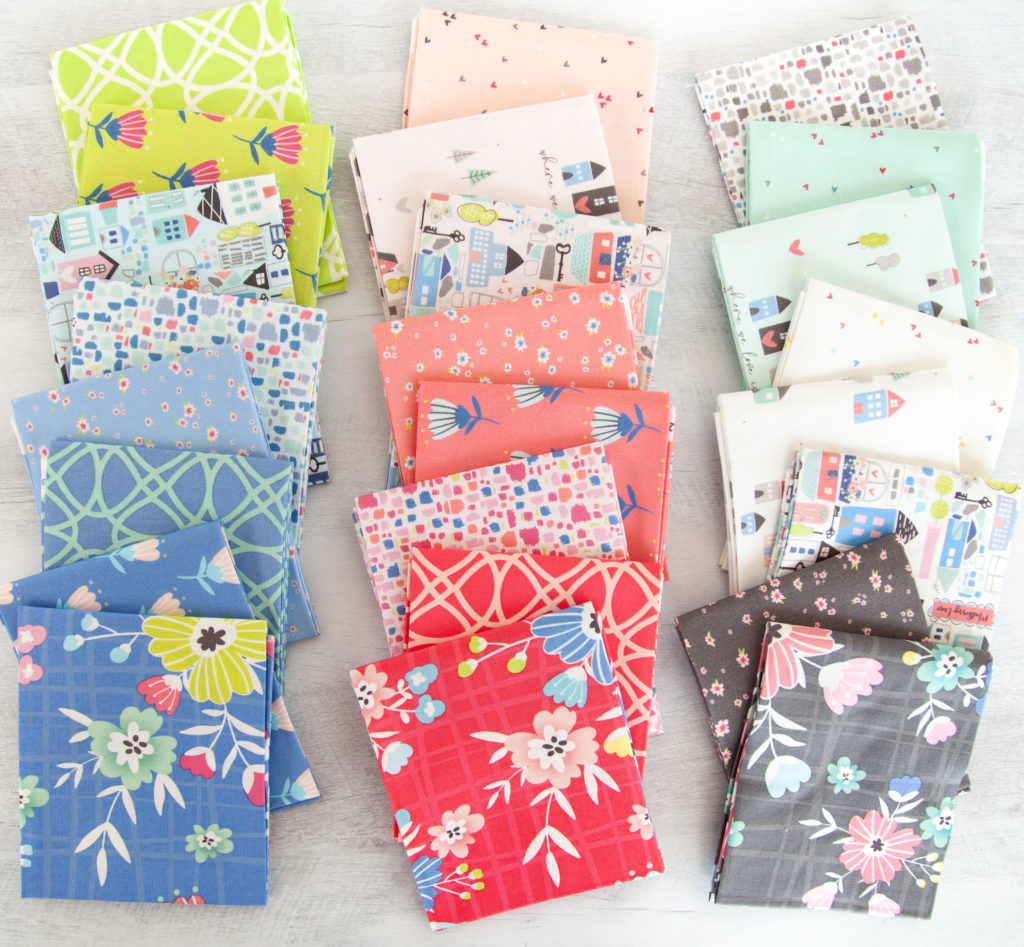 We can't wait to start creating with Mulberry Lane! We're Dreaming up quilts, table runners, bags, pillows and more. What will you make with Mulberry Lane?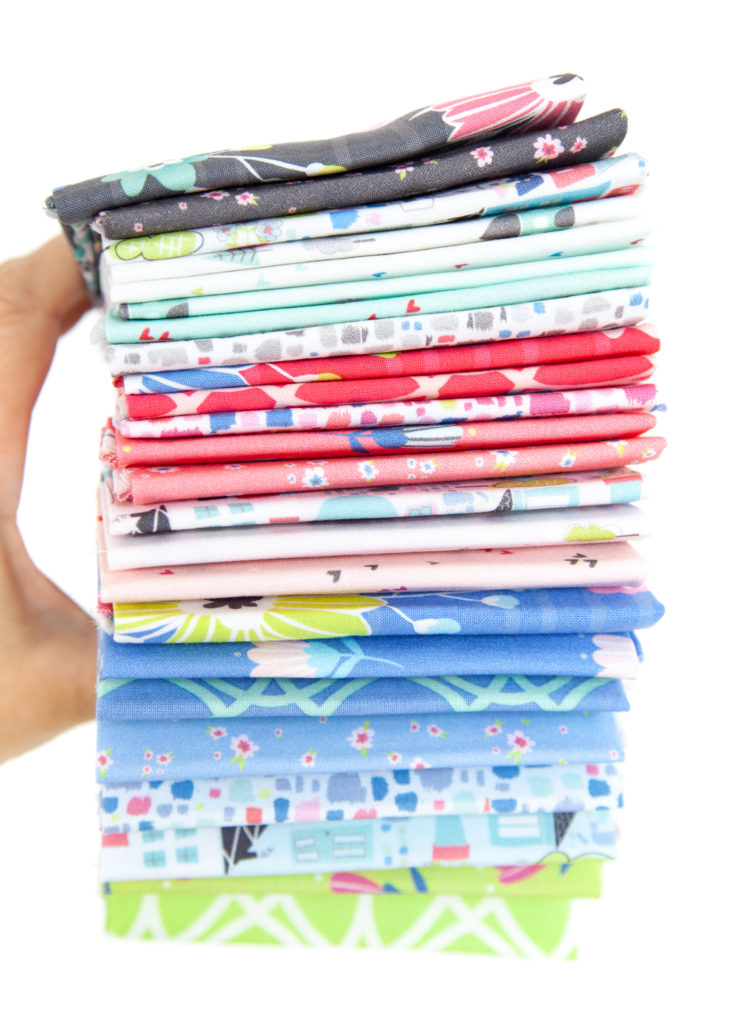 Mulberry Lane, designed by Dodi Lee Poulsen of Two Sisters at Squirrel Hollow, is expected to arrive on the shelves of your favorite local quilt shops and online retailers in December. Pre-order yours today and share your makes with us on Instagram using #mulberrylanefabric #rileyblakedesigns #iloverileyblake and tag us @rileyblakedesigns.