We have another fun sneak peek with you today! The Riptide collection, by Citrus & Mint Designs, is coming soon, and we couldn't wait to share it with you!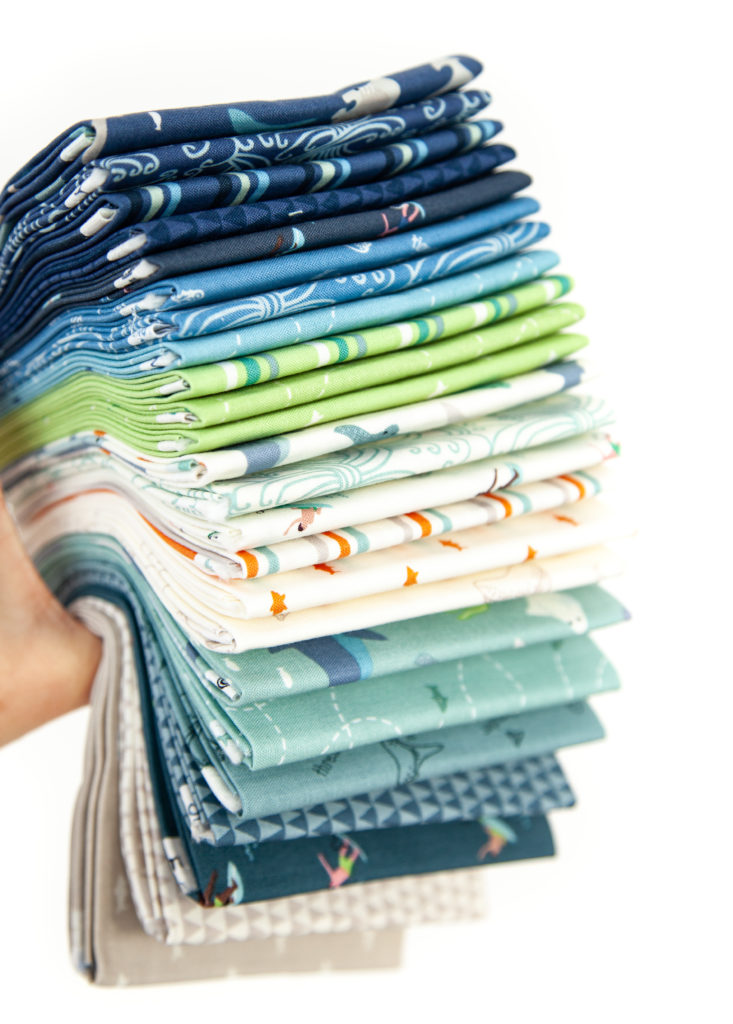 This beachy, coastal fabric line is loaded with colors of the surf — sandy taupes, blues, creams, and a fun, vibrant orange. The prints, featuring surfers, shark teen, waves, and geometrics, are muted, yet modern and fresh.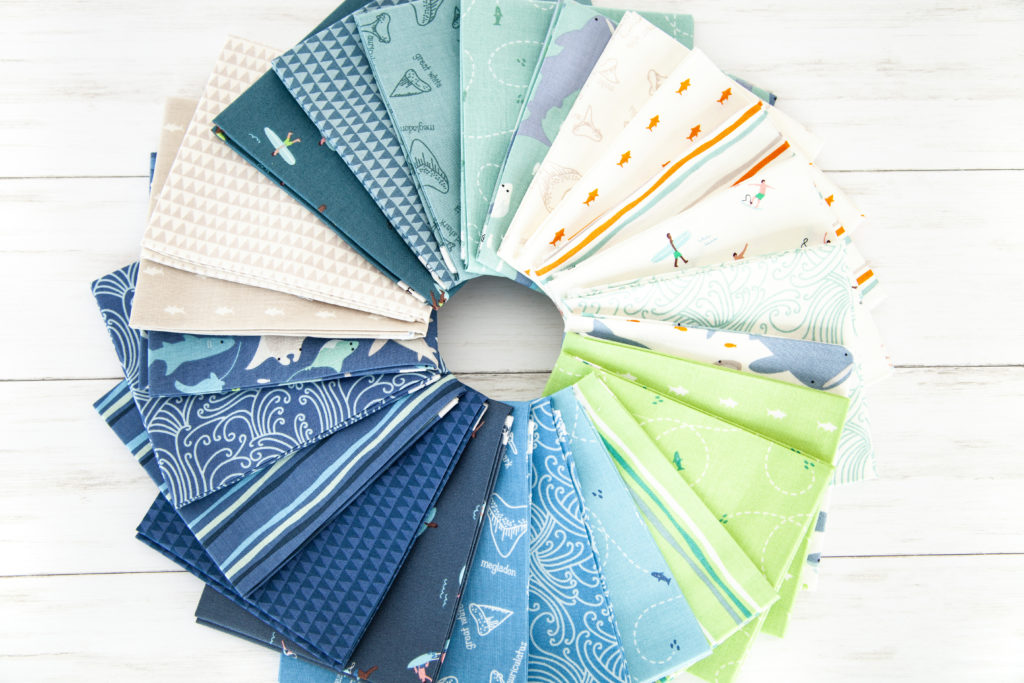 From the designer: "Riptide became a collection of what my family loves about our local beach. On any given Saturday you will find my husband and daughter surfing, my son digging to China in the sand, and me combing the surf for rare shells and shark tooth fossils — hoping to one day score the elusive Megalodon shark tooth. I wish to bring our each a little closer to you through this fabric, and subconsciously convince you to visit in real life."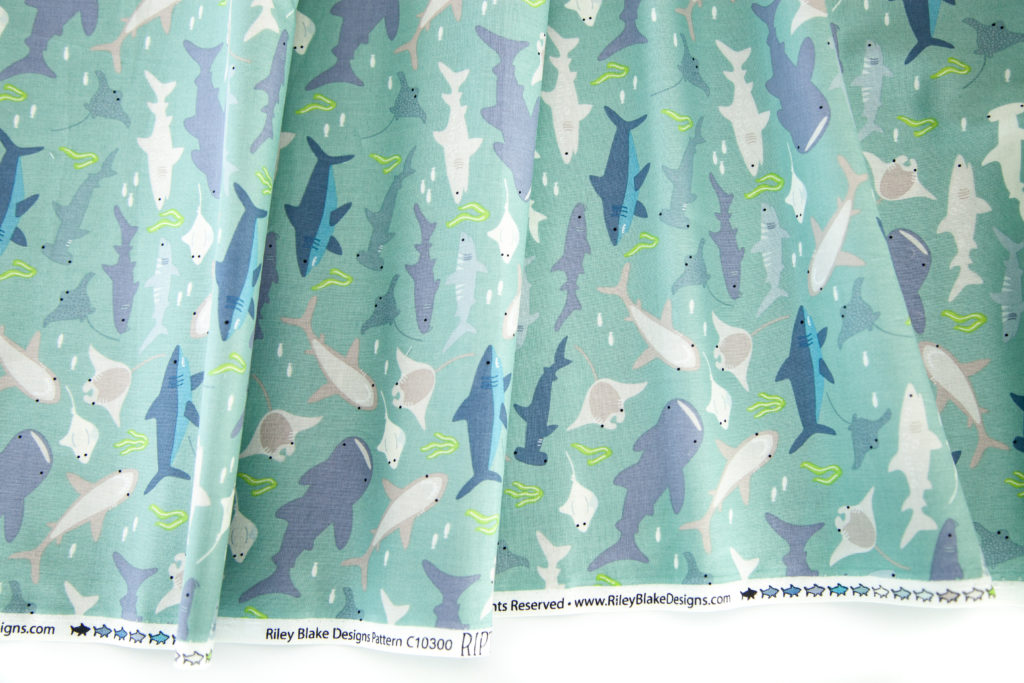 Take a closer look at the Main shark print. We love watching these beautiful animals swimming on a nice, safe swatch of fabric! The Main shark print is available on a Denim, Mint, and Cream background. Beautiful!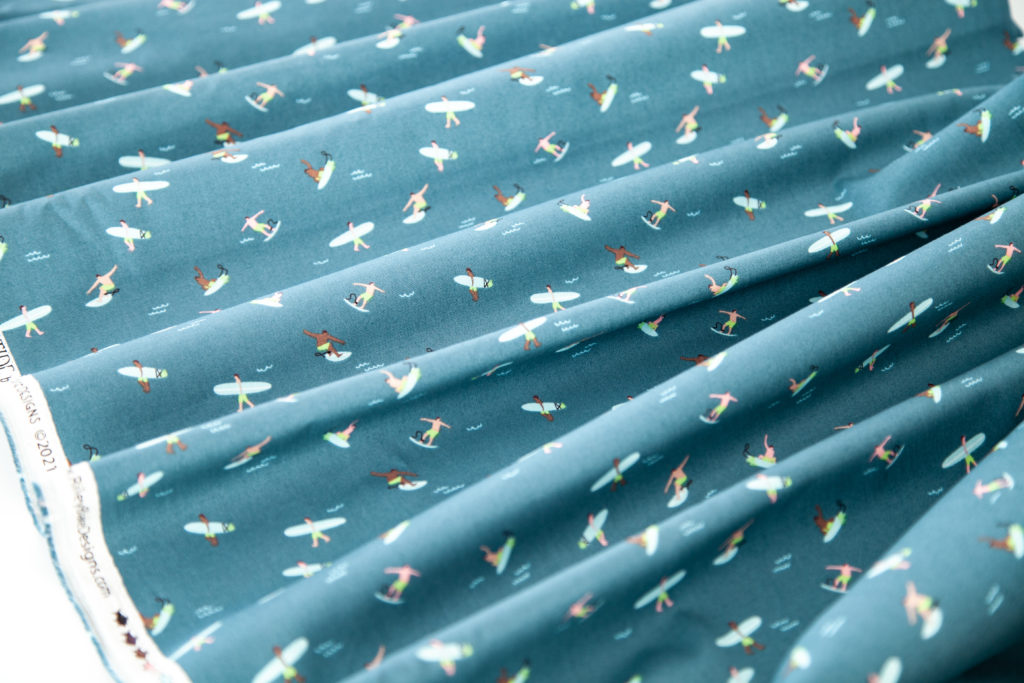 Of course, we had to share a peek at the tiny surfers on this Surf's Up print! How fun is this? On the Cadet backdrop, these teeny figures look like they really are surfing the waves of blue fabric. Surf's Up will be available in Cadet, Teal, and Cream.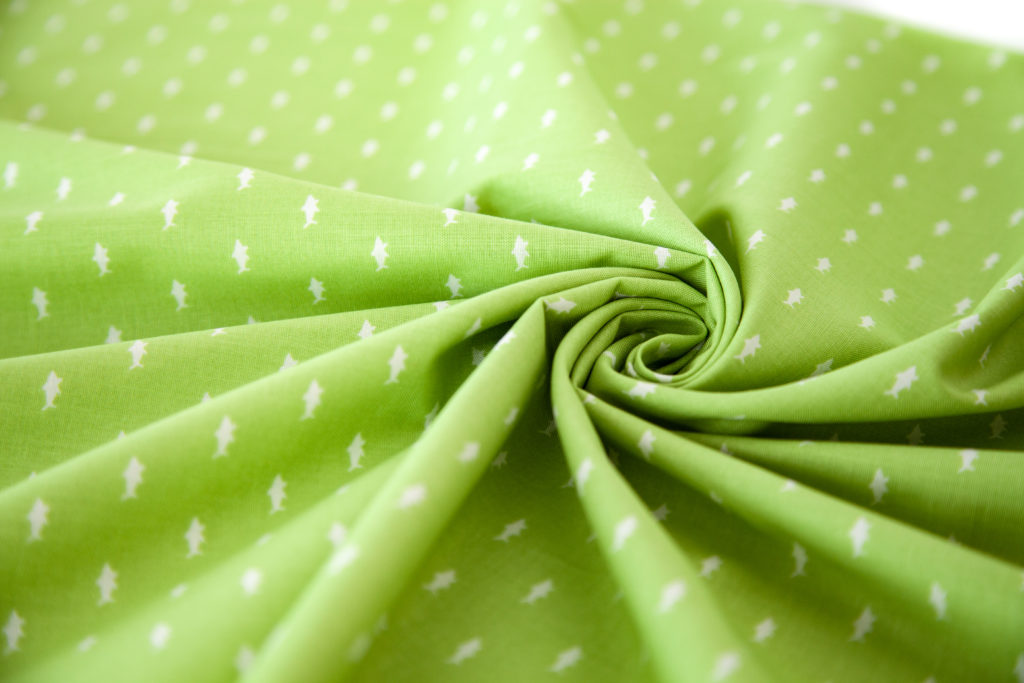 We have more teeny tiny cuteness to share with the Shadows print. Oh how we love these little shark shadows that seem as if they are lurking just beneath the surface! Shadows comes in Lime, Orange, and Taupe.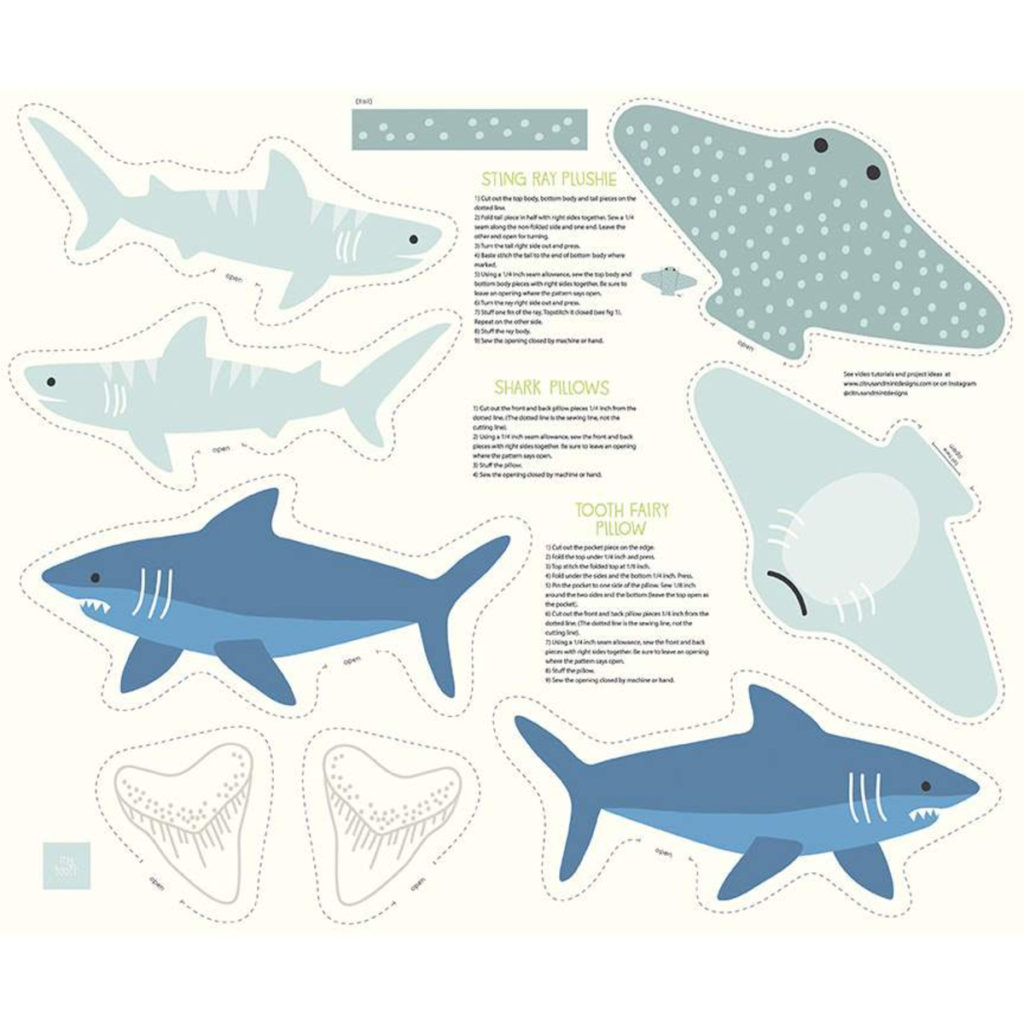 The Riptide collection also boasts this fun Pillow Panel. Make quick and easy shark pillows, and even a Tooth Fairy Pillow with a giant Megalodon Tooth! Instructions are printed on the panel, so you can have these pillows whipped up in minutes. How fun is that?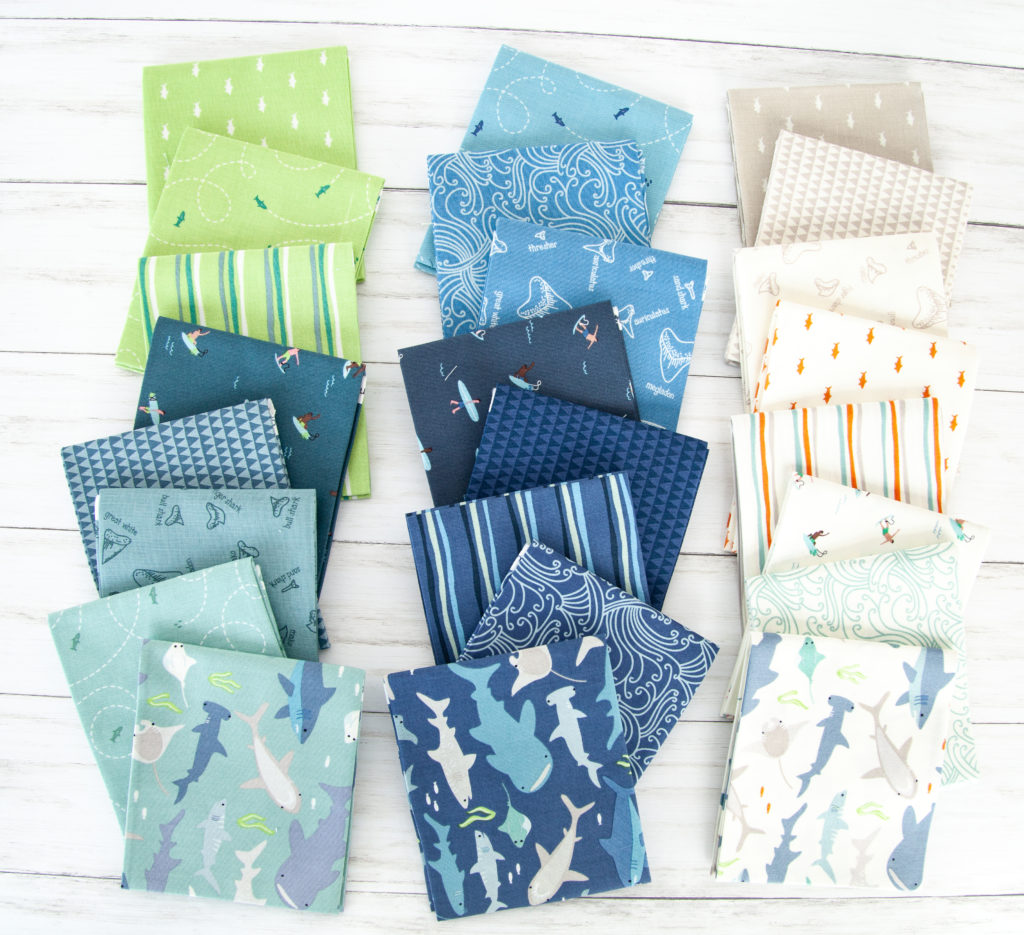 We can't wait to start creating with these fabrics! We're dreaming up quilts, nursery storage, bags, pajamas, cushions, and so much more! What will you create with Riptide?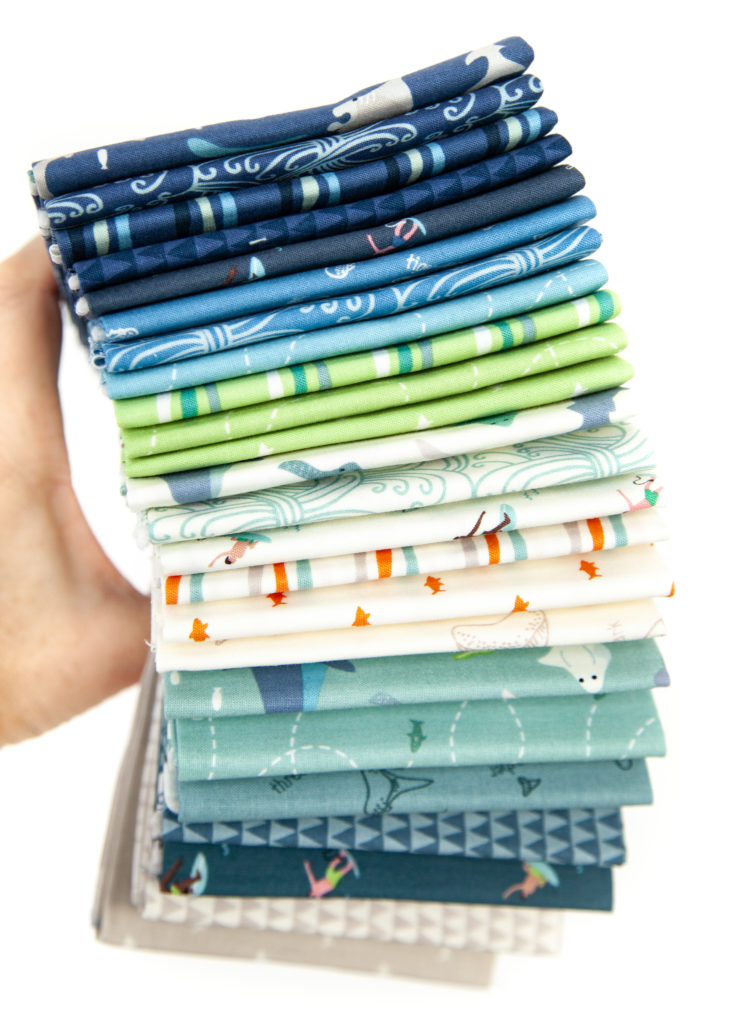 Riptide, by Citrus & Mint Designs, is expected to arrive in stores in January. Pre-order yours today to get your hands on one of the gorgeous bundles, and share your makes with us on Instagram using #riptidefabric, #rileyblakedesigns, #iloverileyblake, and tag us @rileyblakedesigns.