It's time for another sneak peek, and today we're thrilled to give you a look at Rocky Mountain Wild; Corinne Wells' debut collection with Riley Blake Designs.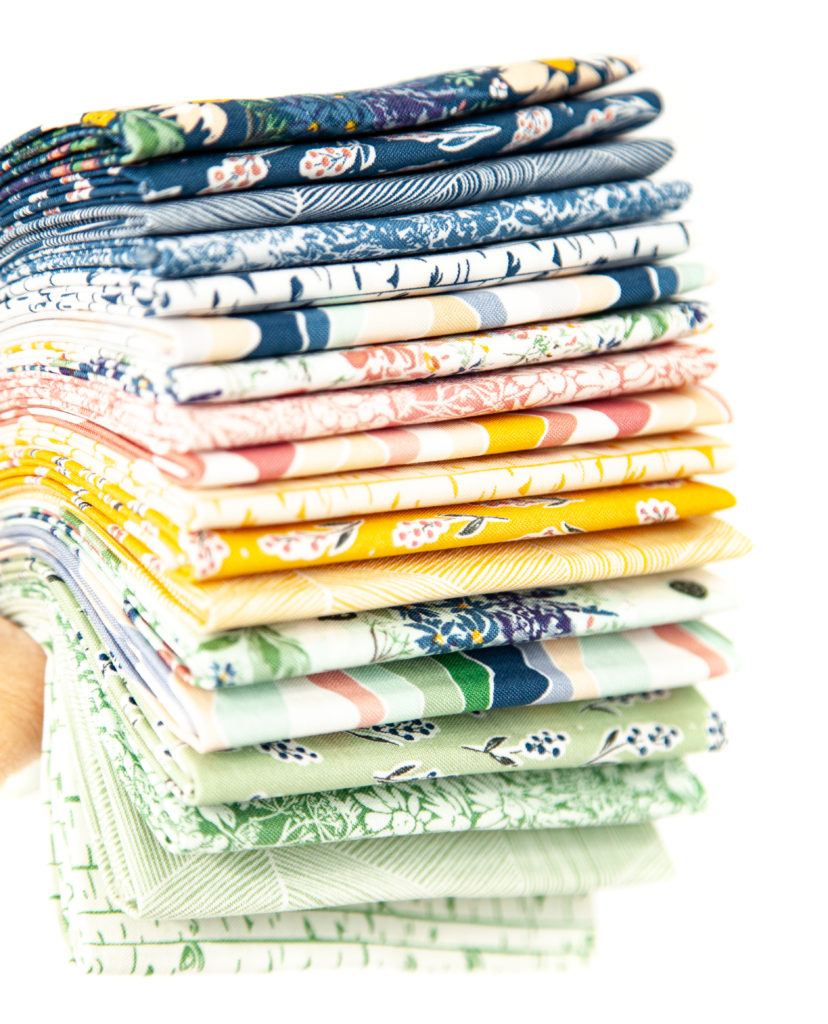 We always like to ask our designers about the inspiration behind their fabric collections. Here is what Corinne said: "I was born in the foothills of the Rocky Mountains outside Salt Lake City. My childhood bedroom had a window with a beautiful view of the mountains. My parents often found me perched on the windowsill daydreaming about mountain adventures when I should have been cleaning. During my lifetime I have moved between various states and countries over a dozen times, but my mountain home keeps calling me back.
This line features flowers and butterflies that are my artistic representation of actual wildflowers and butterflies seen in the Wasatch Range. They remind me of the many adventures I have had hiking, biking and adventuring with family and friends in the wild Rockies.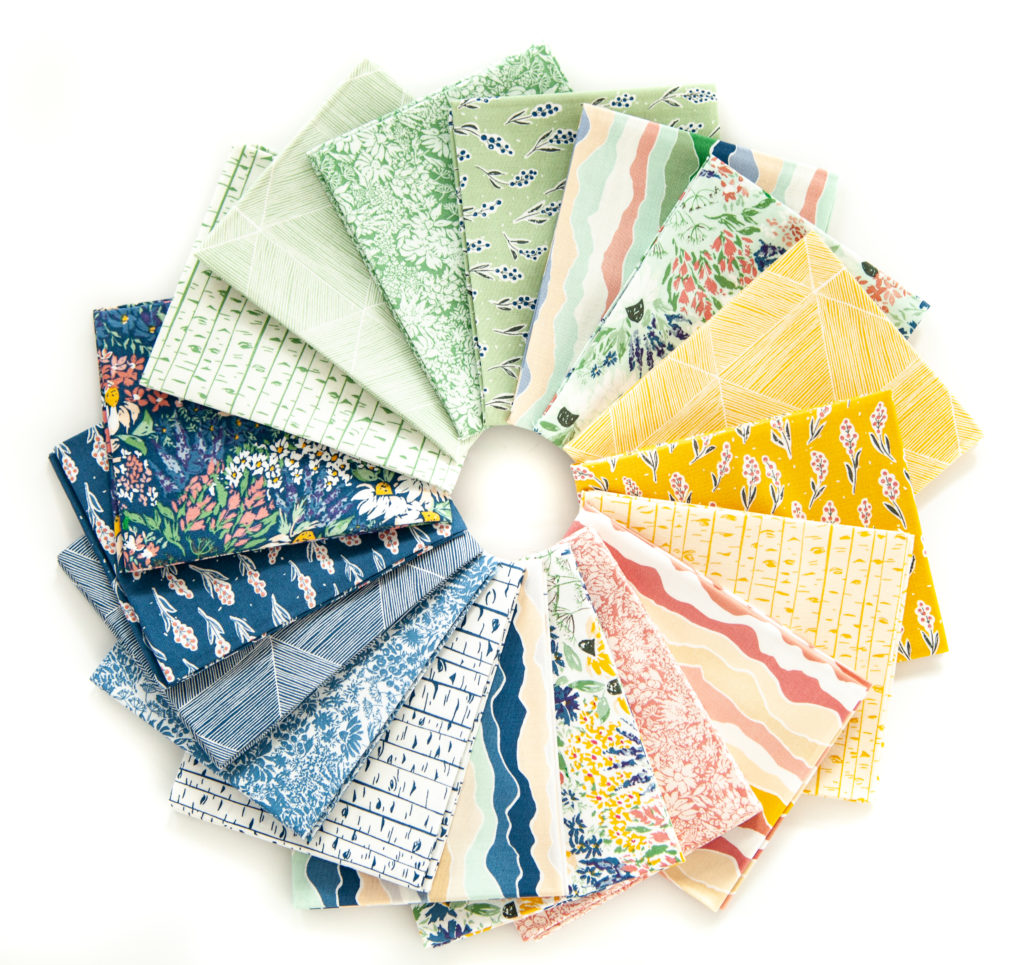 Corinne beautifully captured the wild, untamed beauty that can be found across the Western U.S. The wildflower prints are complimented by Mountain Range and Aspen stripes, and a fun triangle Peaks print, artfully keeping in the Rocky Mountain theme. The dreamy color palette is loaded with bold and muted shades of blue, green, yellow and coral.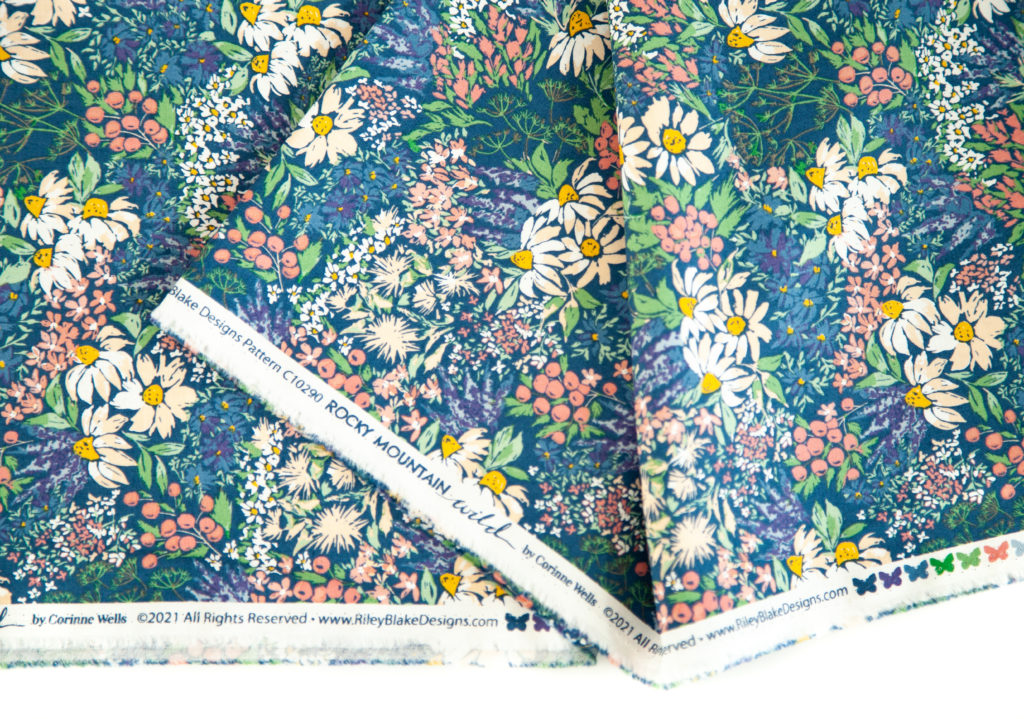 Take a closer look at the Main floral print. The flowers and berries are stunning! This print will be available in Blue, Golden, and Green.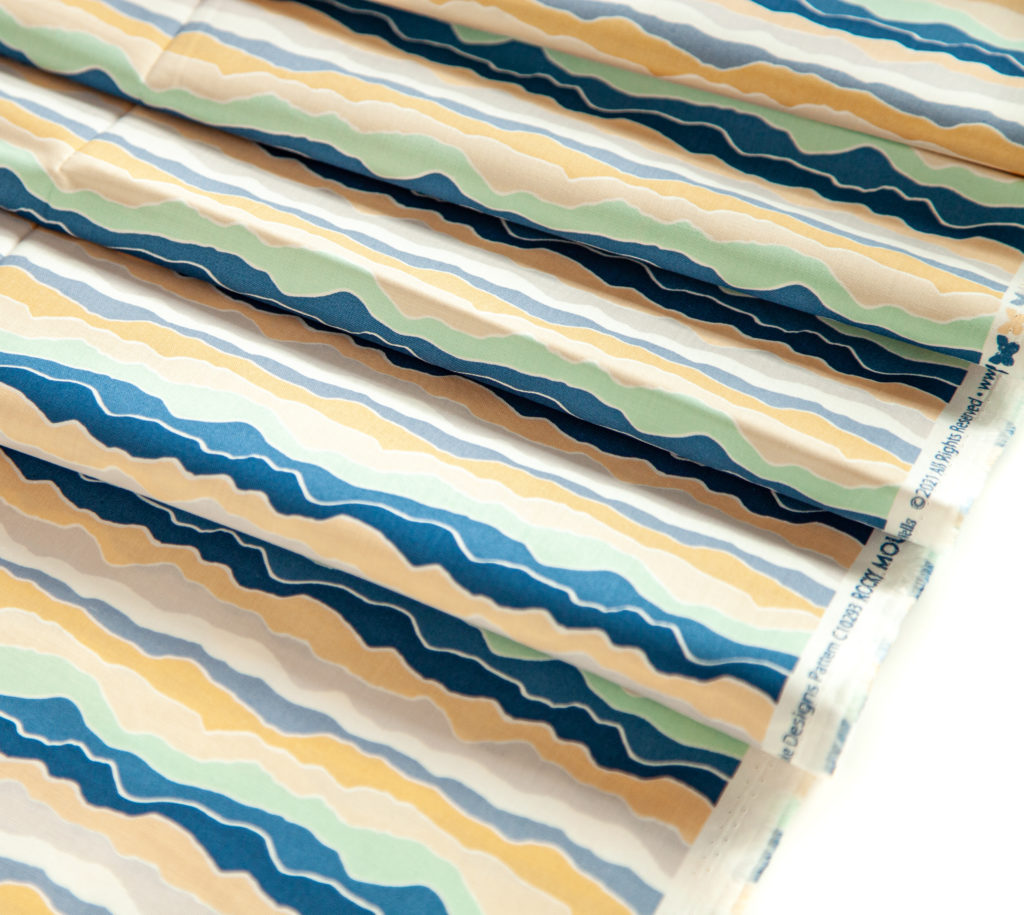 We are completely smitten with the Range stripe. The multi-colored layers take on the look of a mountain range at various times of the day. This print comes in Sunrise, Sunset, and Serenity.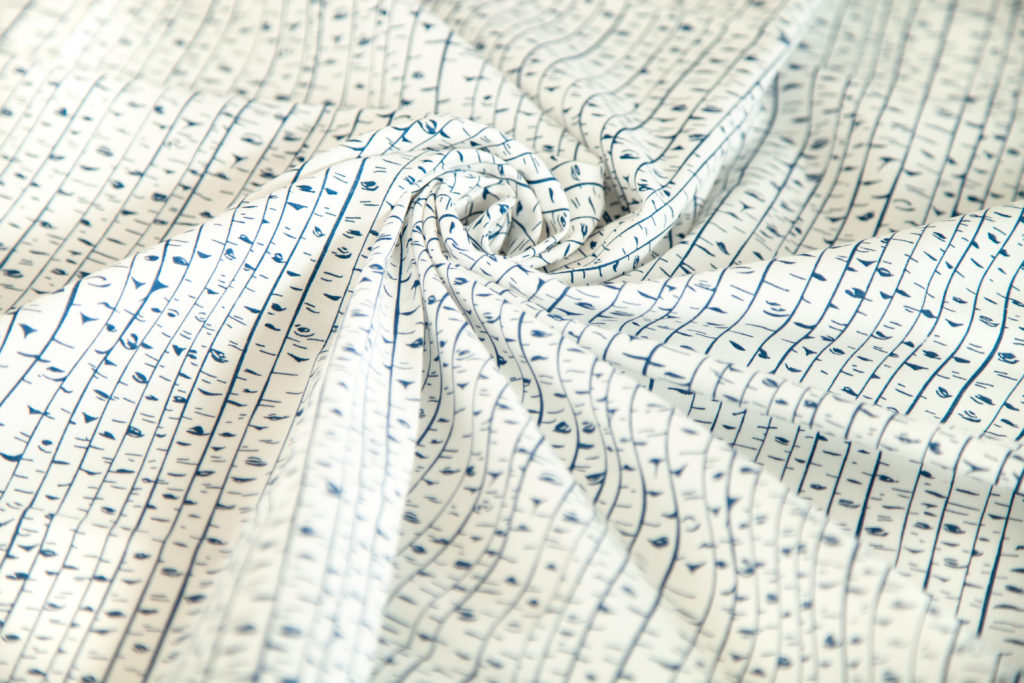 Isn't this Aspen print fabulous? While it has the look of a stripe, it also looks like the distinctive white, knotty bark of the Aspen tree. Fun fact: Aspen Grove, near Park City, UT is named after, you guessed it, a large grove of Aspens. At 106 acres, Aspen Grove is considered the largest living organism on earth! Its trees are united be a single root system. Wow!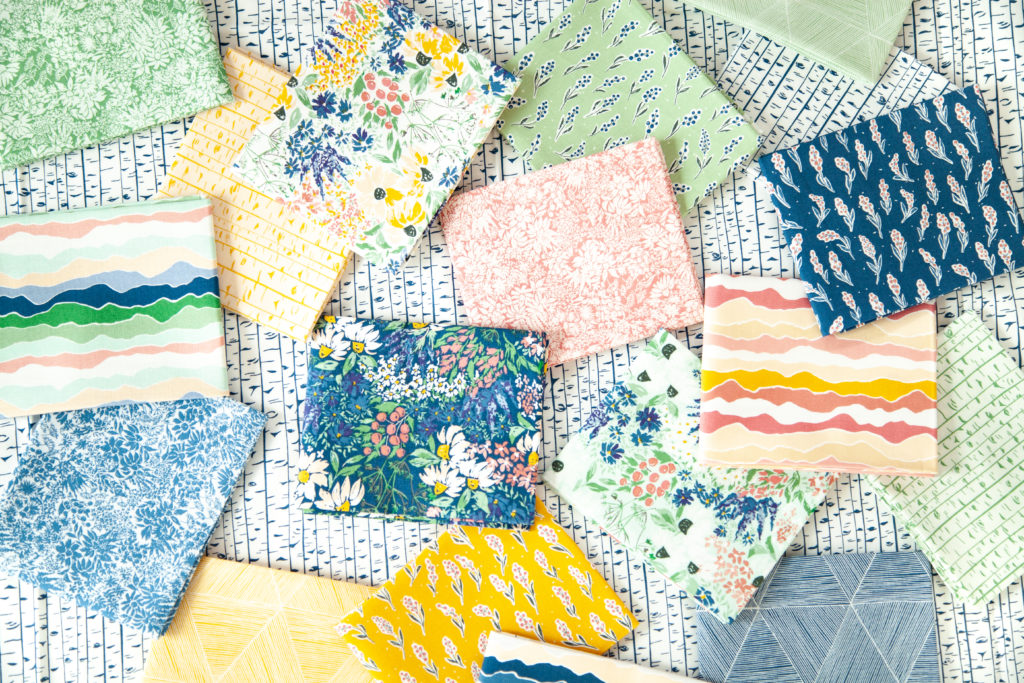 We can't wait to start creating with these fabrics! We're dreaming up quilts, aprons, dresses, bags, and so much more! What will you create with Rocky Mountain Wild?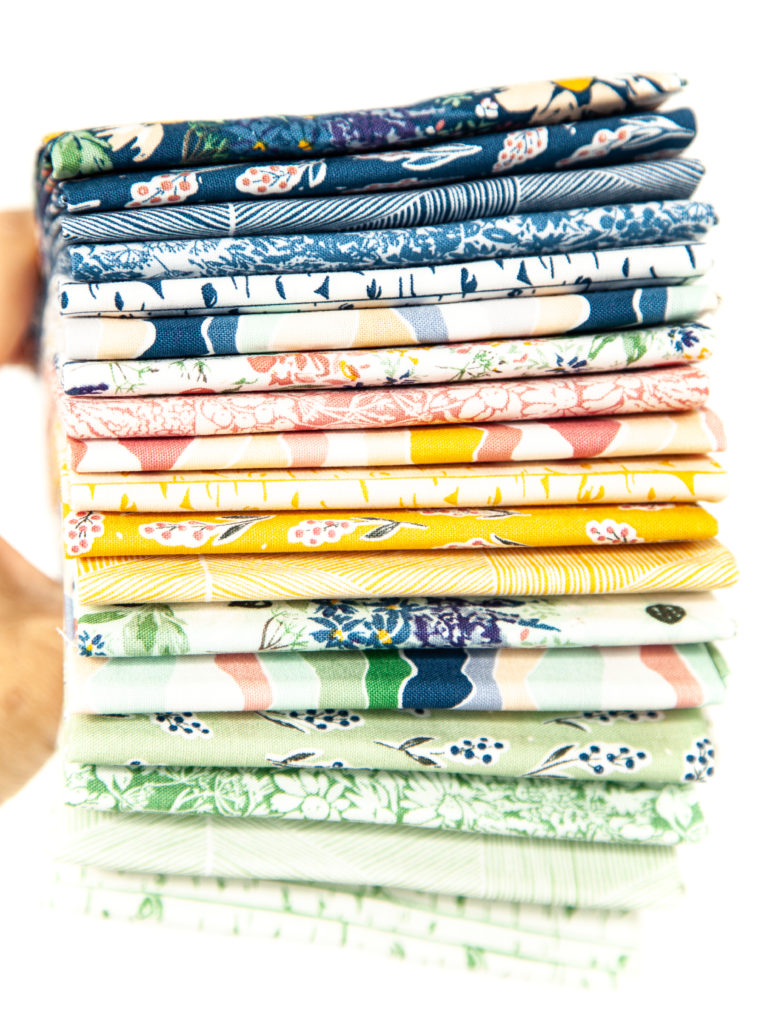 Rocky Mountain Wild, by Corinne Wells, is arriving in stores in January! Pre-order yours today to get your hands on one of these beautiful bundles, and share your makes with us on Instagram using #rockymountainwildfabric, #rileyblakedesigns, #iloverileyblake, and tag us @rileyblakedesigns.