Today, we're taking a peek at Snow Sweet, the deliciously festive holiday collection by J. Wecker Frisch!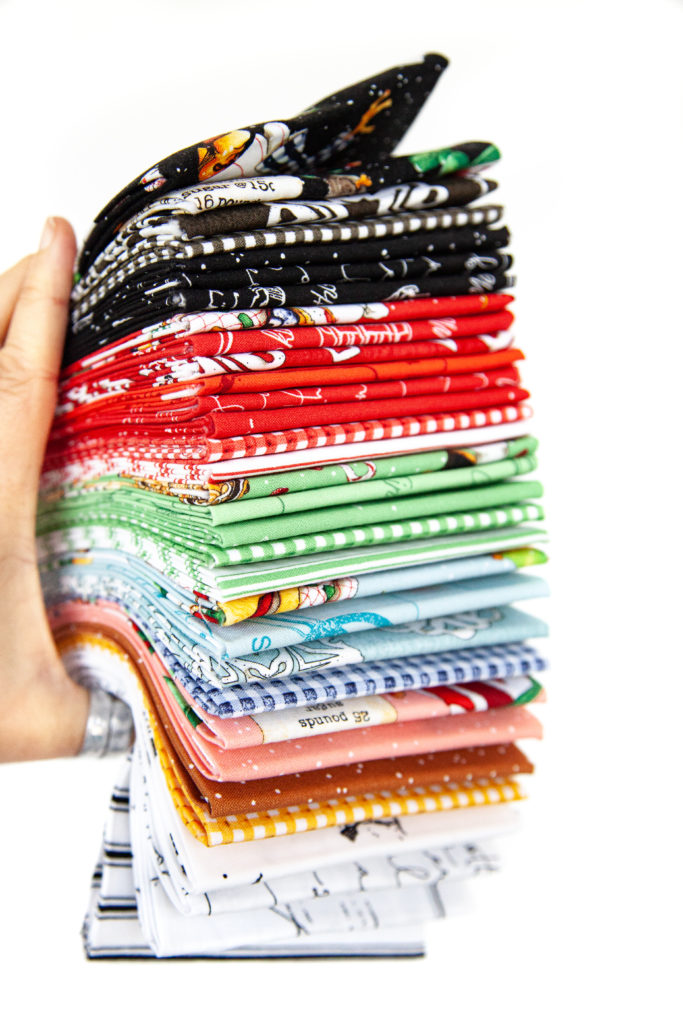 The Snow Sweet collection grew out of a series of snowman families that Janet painted and personalized at art fairs when she first started painting in watercolor. They were in such demand and so fun to draw that she created snowmen for greeting cards, prints, and eventually fabric. The timeless snow folk characters in her signature style are combined with favorite Christmas cookie recipes, vintage cookbook text, and presented in this new, contemporary classic!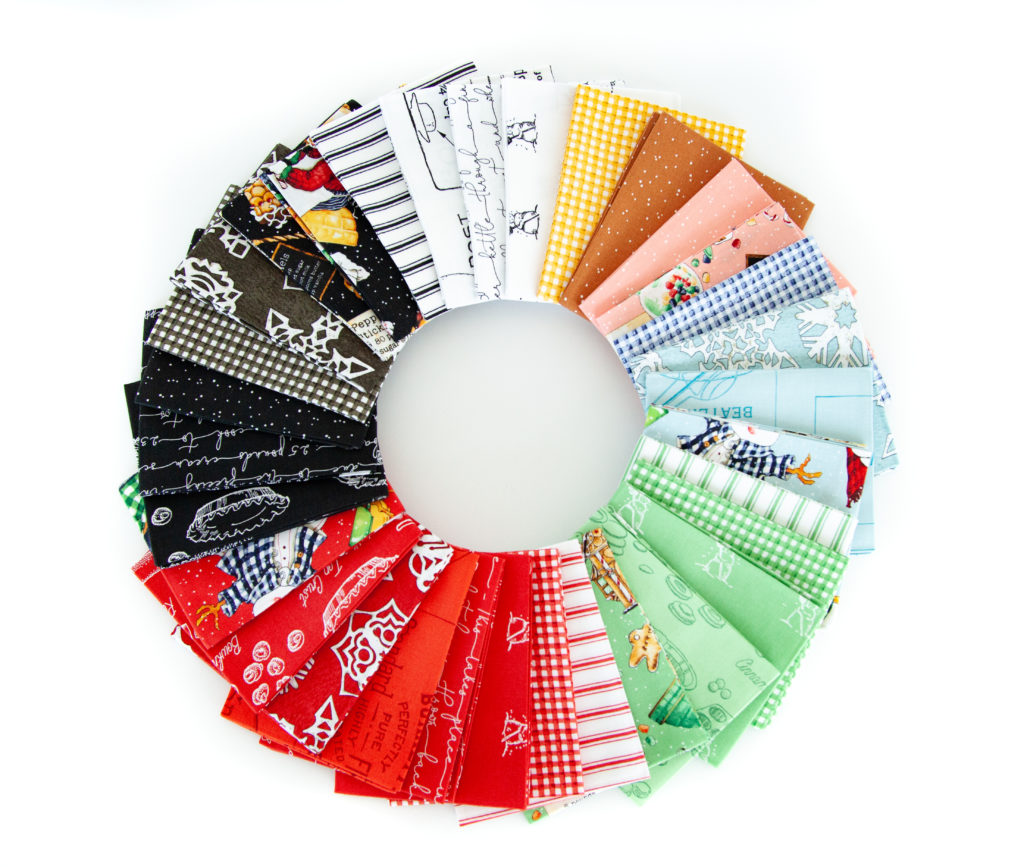 Take a look at these bright, cheerful colors! Snow Sweet comes in a delightful range of black, red, green, blue, pink, brown, yellow, and white.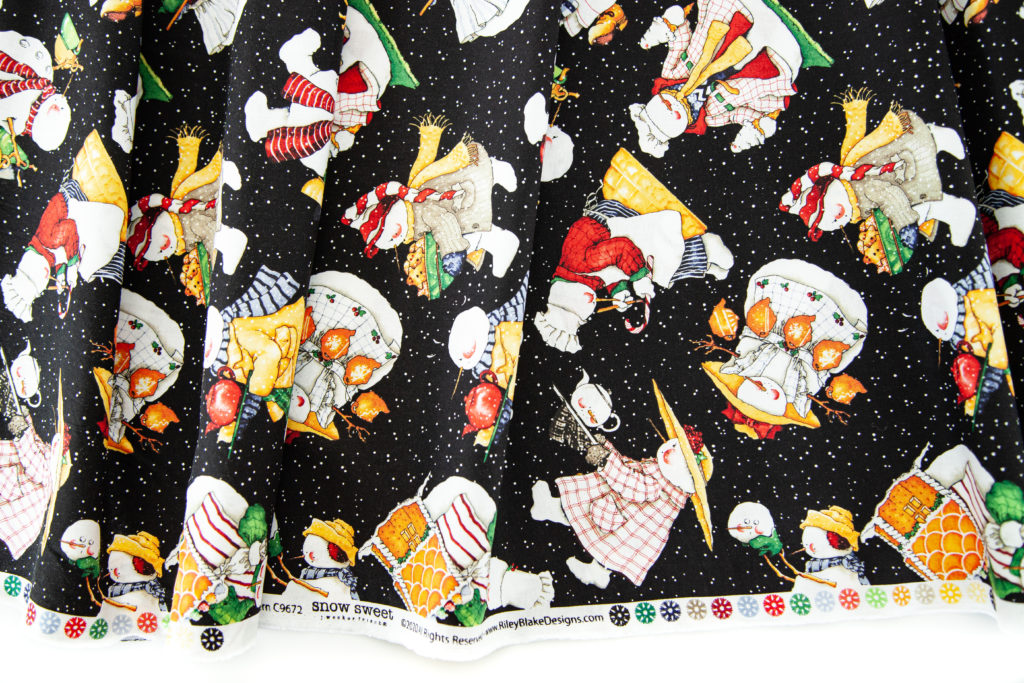 Here is a closer look at the Charcoal Sweet Toss. All of those delicious baked treats have our mouths watering!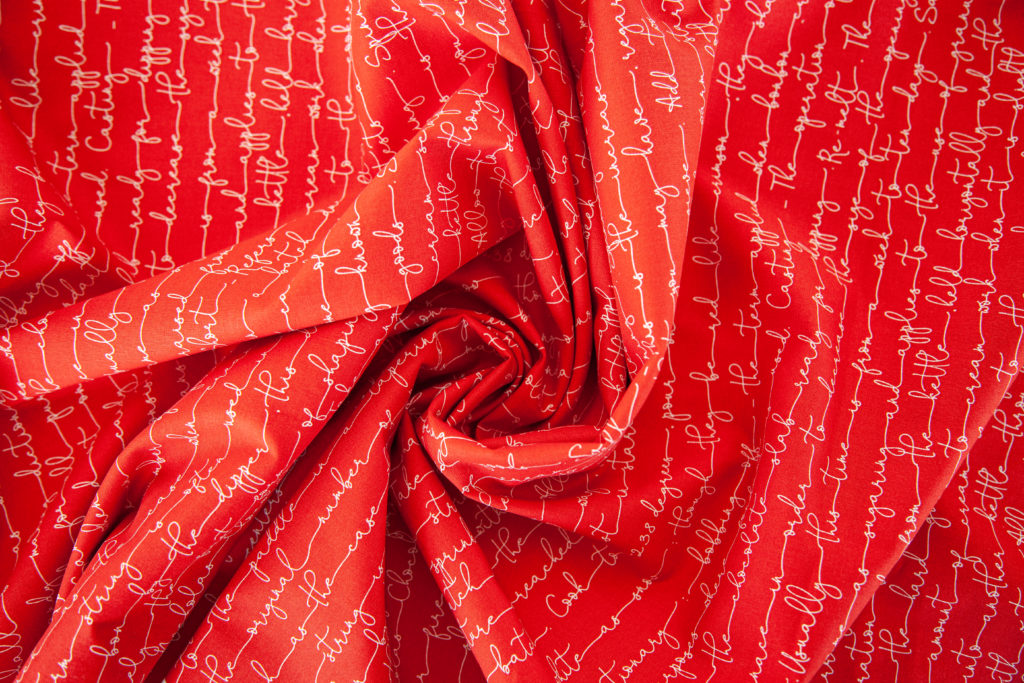 We love this Red Candy Making Text print! The words all refer to candy making terms in beautiful cursive writing.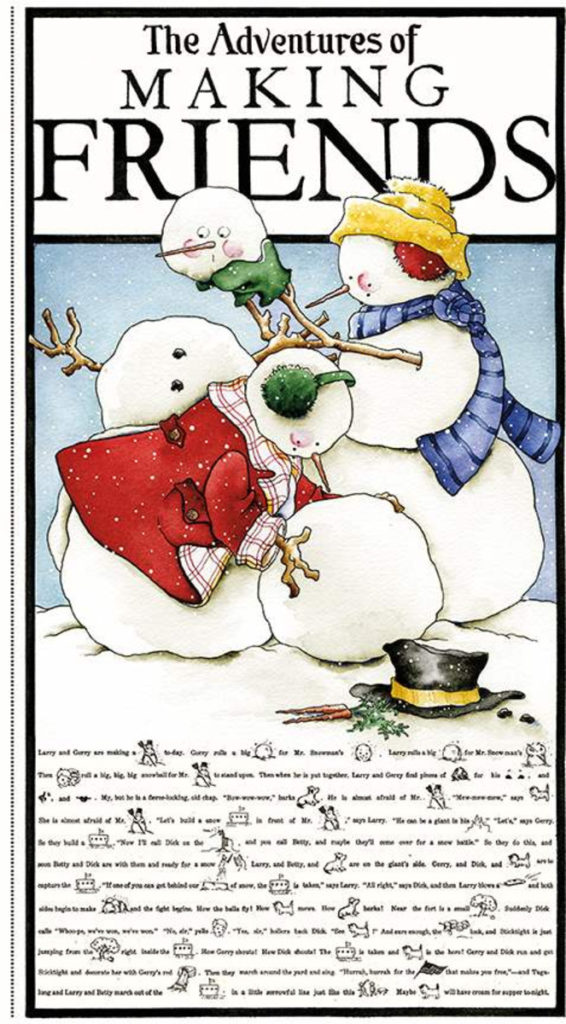 You'll find several fun fabric panels in this collection. This Making Friends panel measures 24″ x WOF. Cute!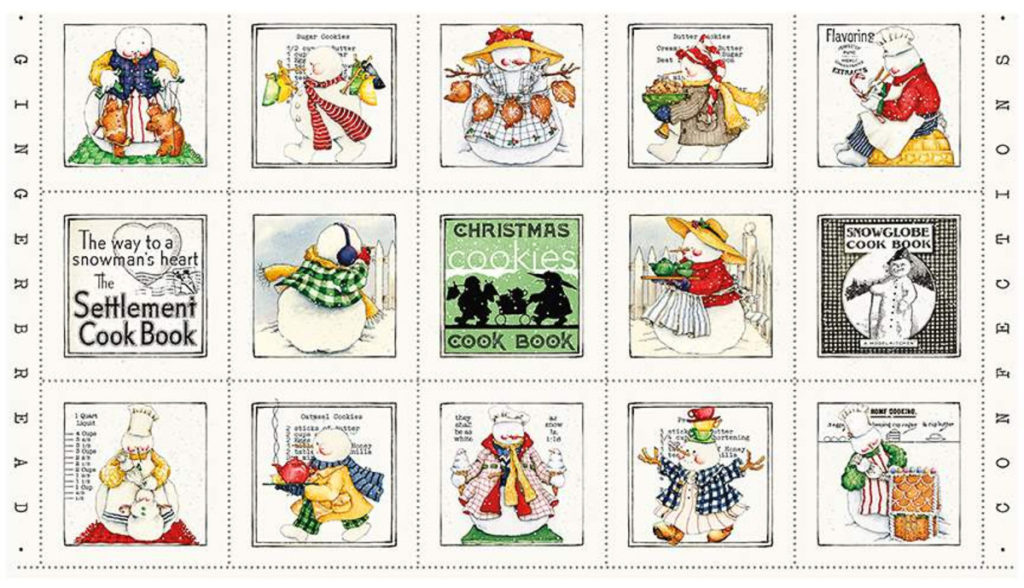 We love this Christmas Cooks Medium Patch Panel. These squares would be fun to cut up and incorporate as blocks in a quilt. This panel measures 24″ x WOF.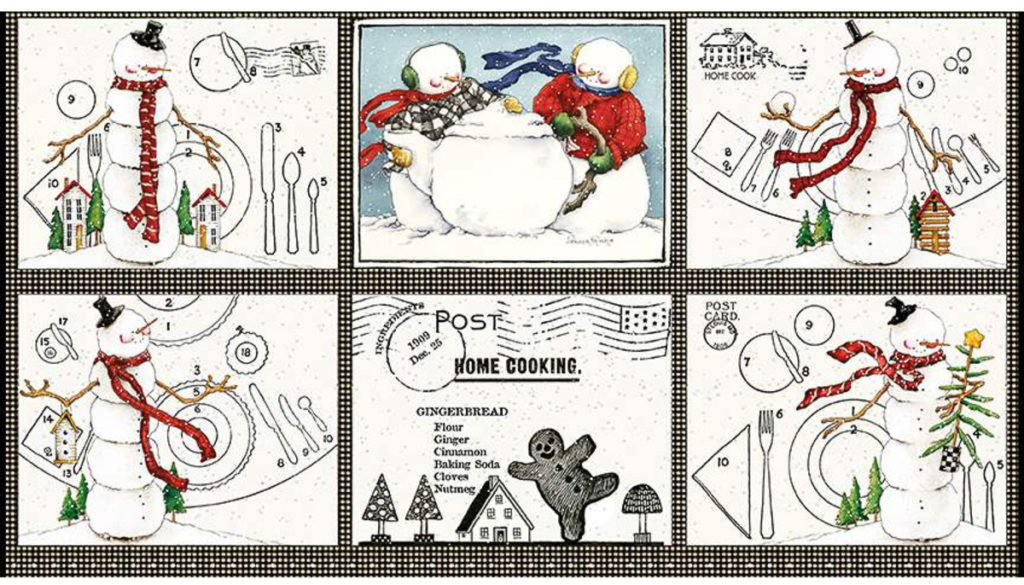 This Placemat Panel measures 24″ x WOF. You can pair two front and back and get a total of three placemats out of this panel, or back each rectangle with a coordinating fabric, and you'll have six placemats. What a fun gift idea!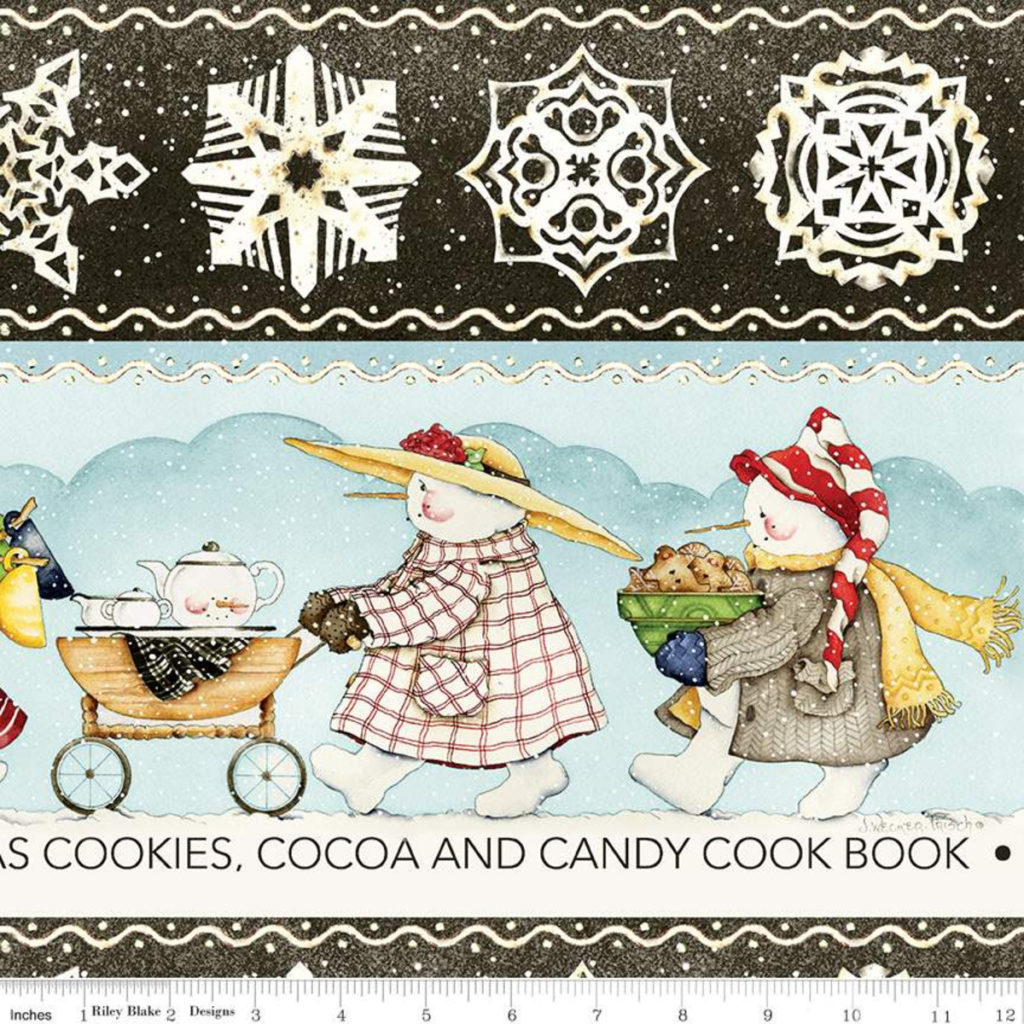 Oh, how we love this Snow Folk Parade Border Stripe! Each little character tells its own story. So cute!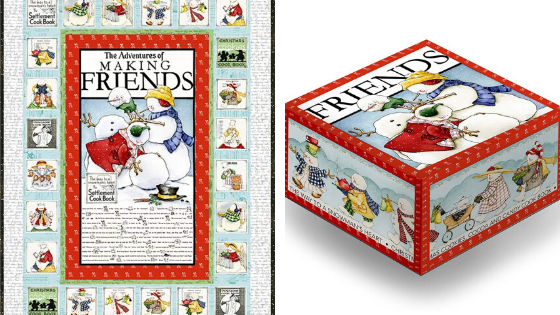 There will be two fun quilt patterns available for sale. The first is this Snow Sweet Advent Quilt Boxed Kit. Everything you need to make the quilt top will come in this sturdy reusable keepsake box. Included in this kit is a Gingerbread Cookies Felt Panel. The felt pieces are pre-printed and are sewn into ornaments that slide into each pocket on this Advent Quilt. How fun! This boxed kit will be available in July.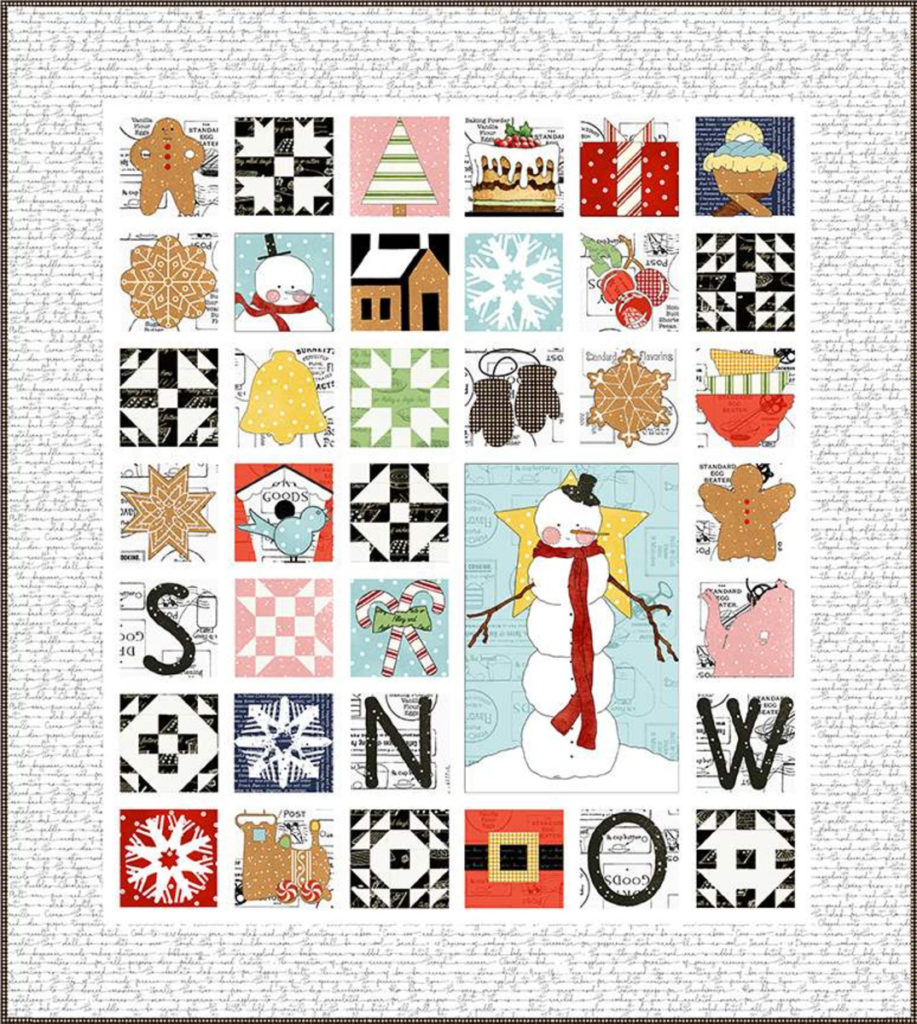 The J. Wecker Frisch Sweet Snow Sew-Along pattern has a charming sampler look to it. Look for this in July!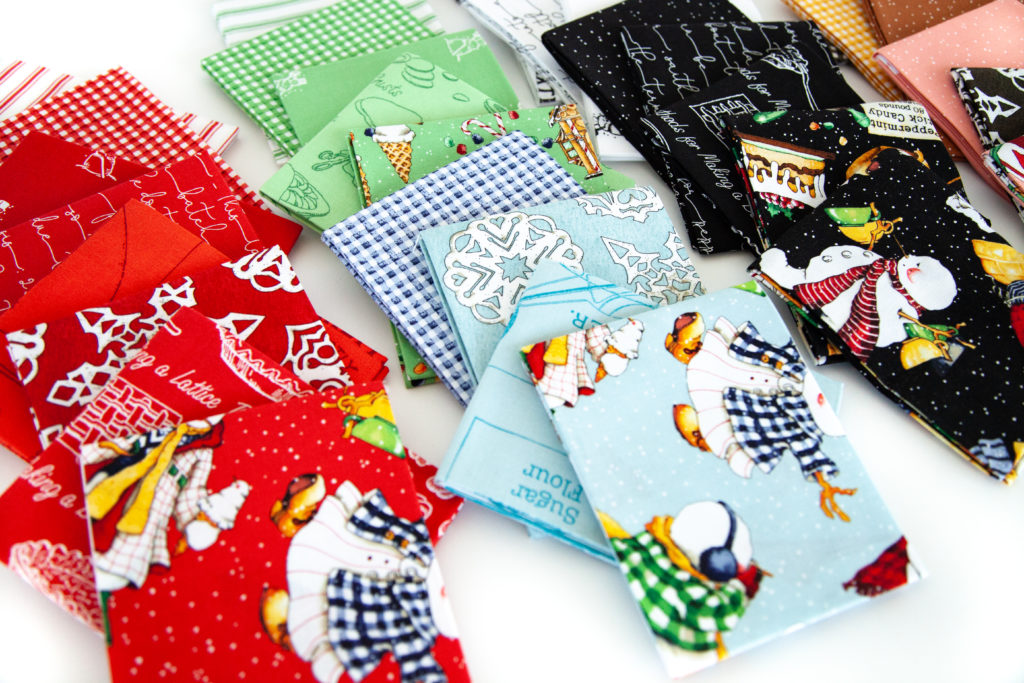 We can't wait to start playing with this fabric! We're dreaming up quilts, placemats, festive clothing, pajamas, and so much more!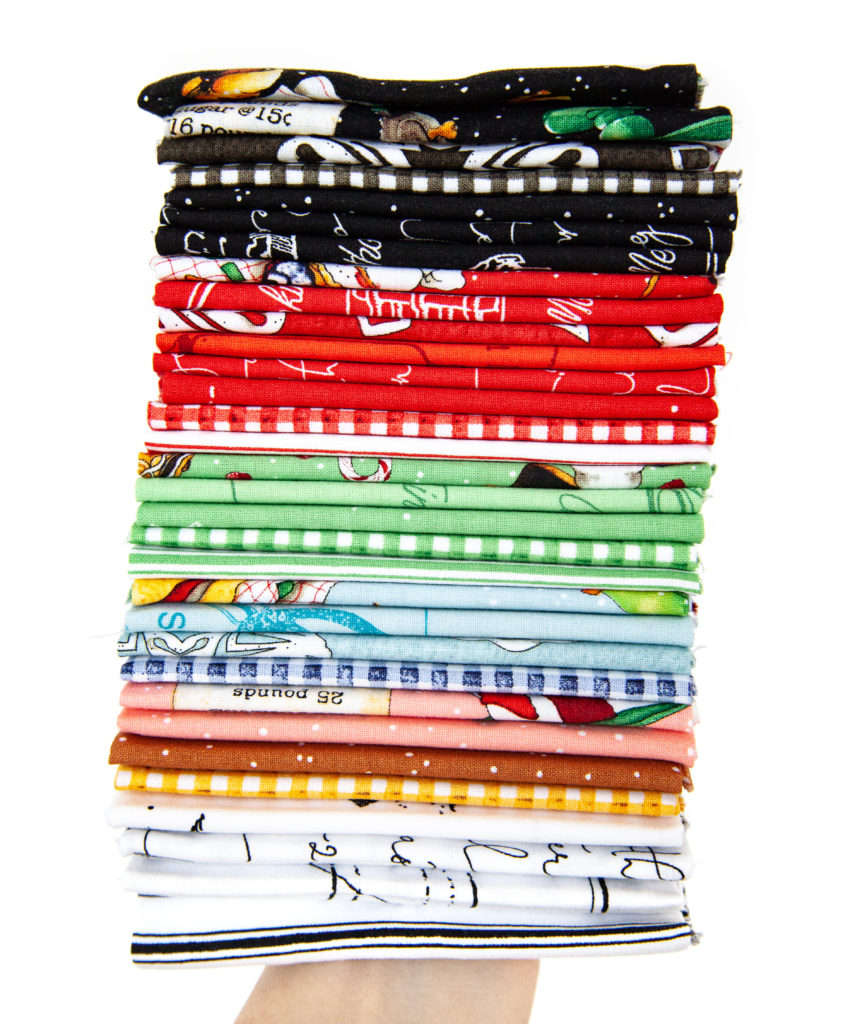 Snow Sweet, designed by J. Wecker Frisch, is expected to arrive in stores early July. Pre-order yours today to get your hands on one of these festive fabric bundles, and be sure to share your makes with us on Instagram using #snowsweetfabric, #rileyblakedesigns, #iloverileyblake, and tag us @rileyblakedesigns.
Thanks for stopping by!