Are you ready for another sneak peek? We're sharing a preview of Sonnet Dusk, the newest collection from Corri Sheff.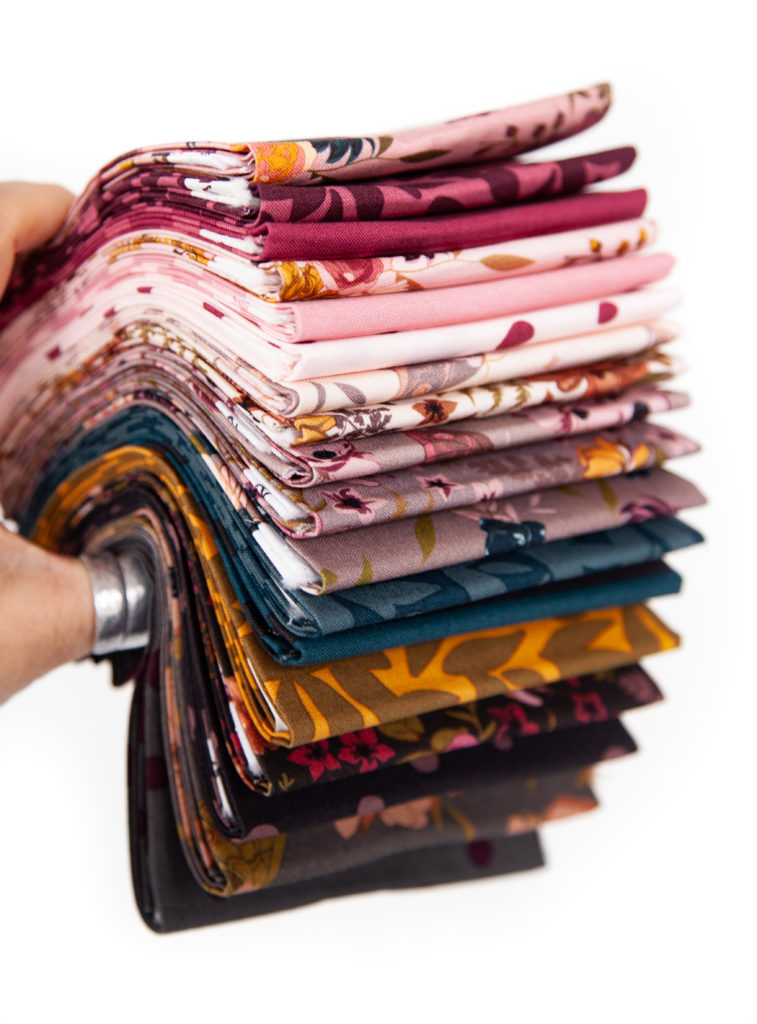 Sonnet Dusk by Corri Sheff will have you waxing poetic about this beautiful collection. Just imagine all the quilts, apparel and craft projects you'll compose with these stunning florals, moths, leaves, dots and stripes.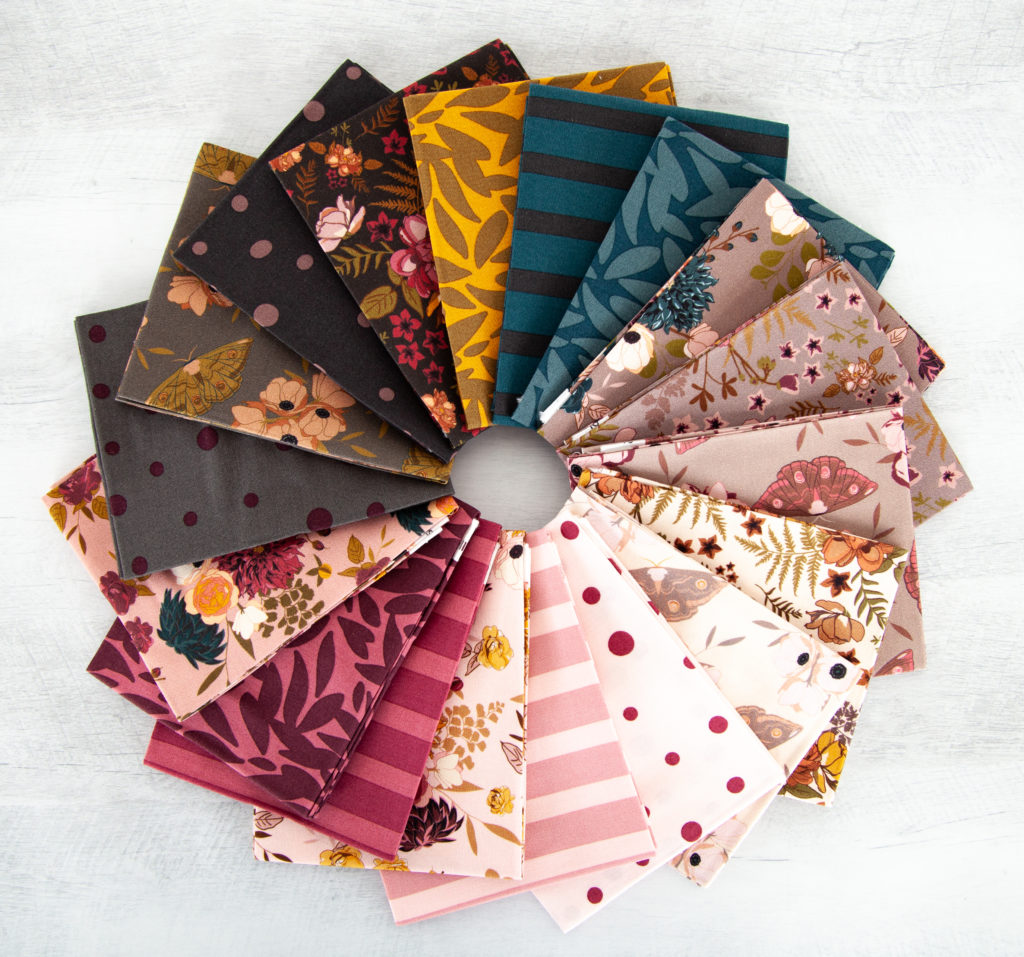 Corri curated a dramatic palette of rose, blush, taupe, charcoal, teal and butterscotch — the perfect palette for every season.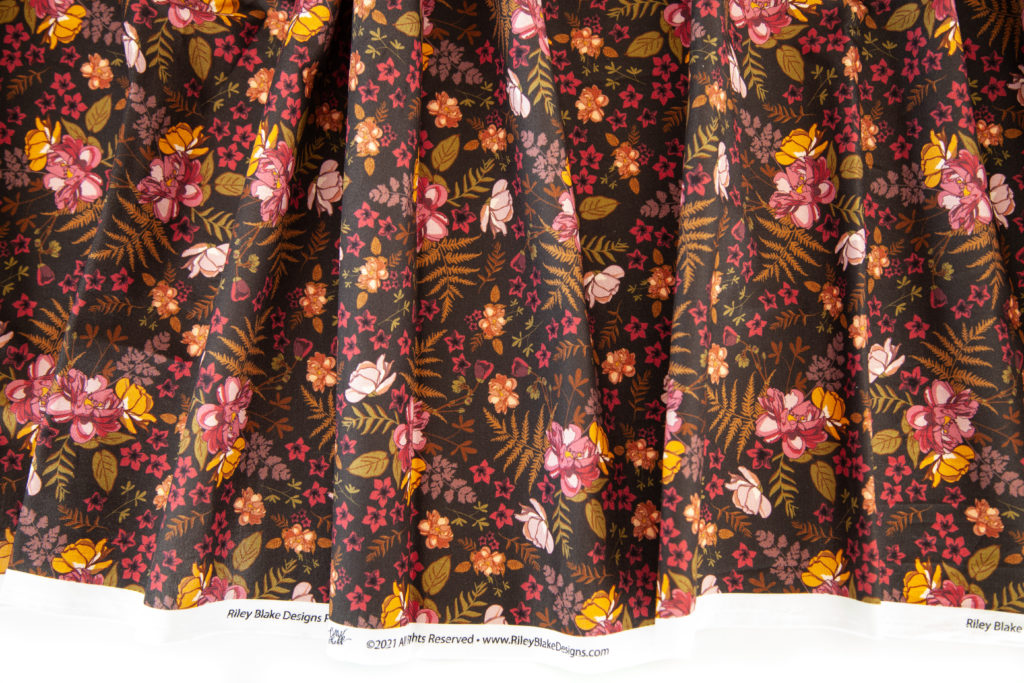 Take a closer look at the Roses print. The stunning detail and artistry can be seen here with delicate ferns, blooming roses, and a whole array of florals and foliage. Roses will be available in Charcoal (seen here), Blush, and Taupe.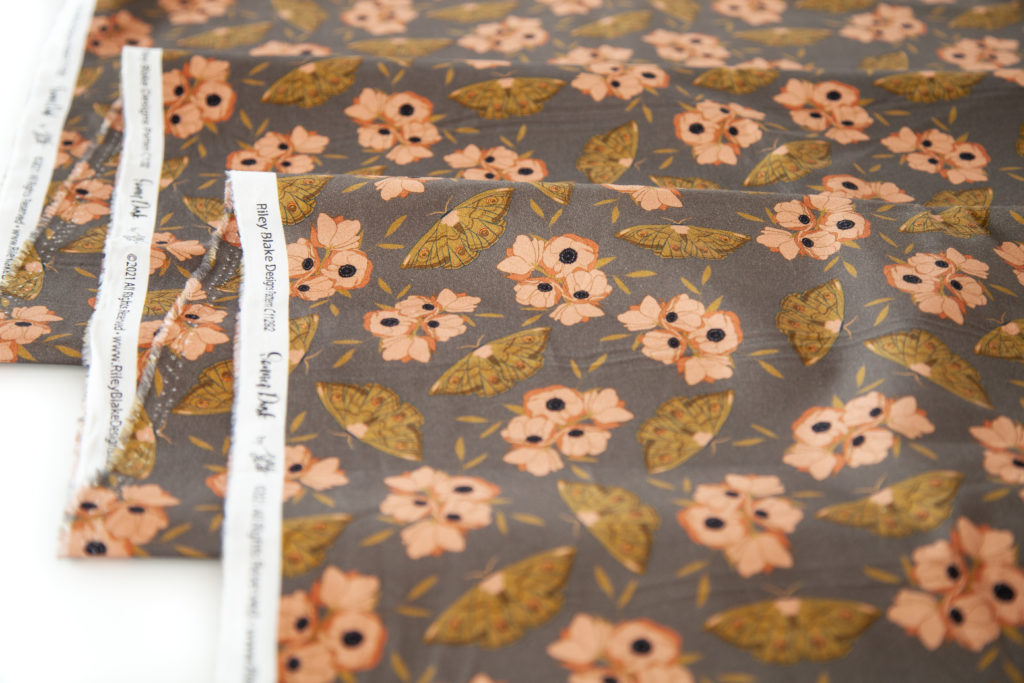 We are completely smitten with Moths. Corri's attention to detail shines through again here in these gorgeous little moths and flower clusters. Moths will be available in Graphite (seen here), Taupe, and Blush.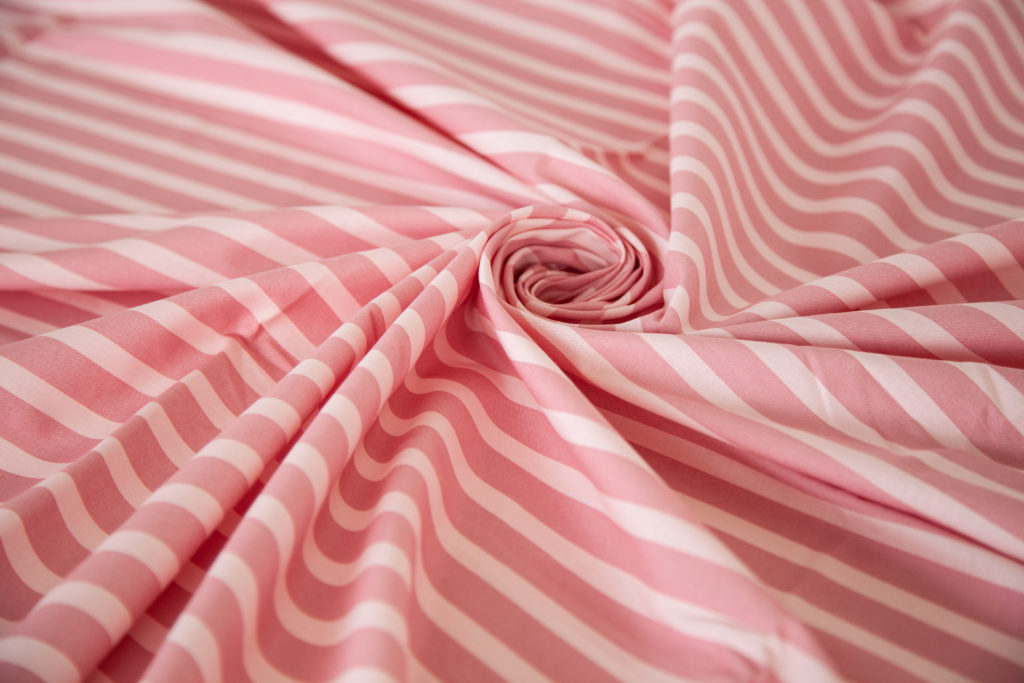 Corri's tonal Stripes are the perfect addition to this collection. The tone-on-tone aspect of these stripes makes them a beautiful blender, or a stand alone print. Either way, you can't go wrong! Stripes will be available in Pink (seen here), Teal, and Rose.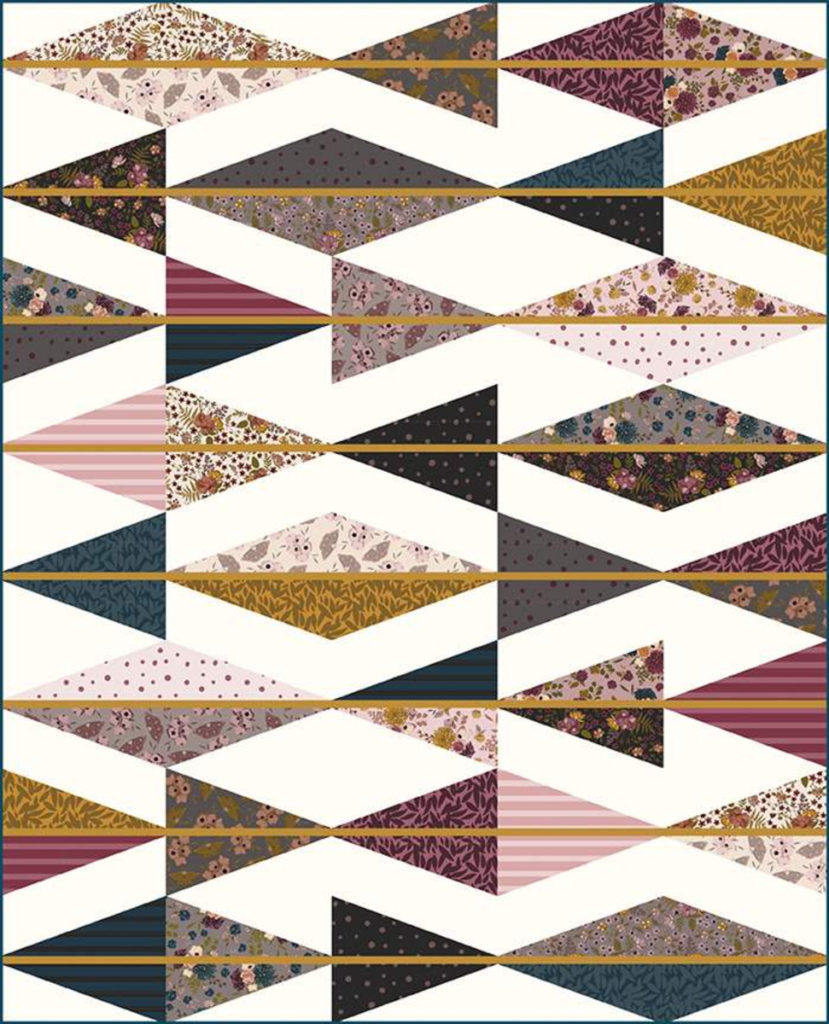 Need some project inspiration? Take a look a the Pointed Path Quilt Pattern by Taren Studios. The combination of clean, modern lines with the sweeping florals and rich colors of Sonnet Dusk is absolute perfection!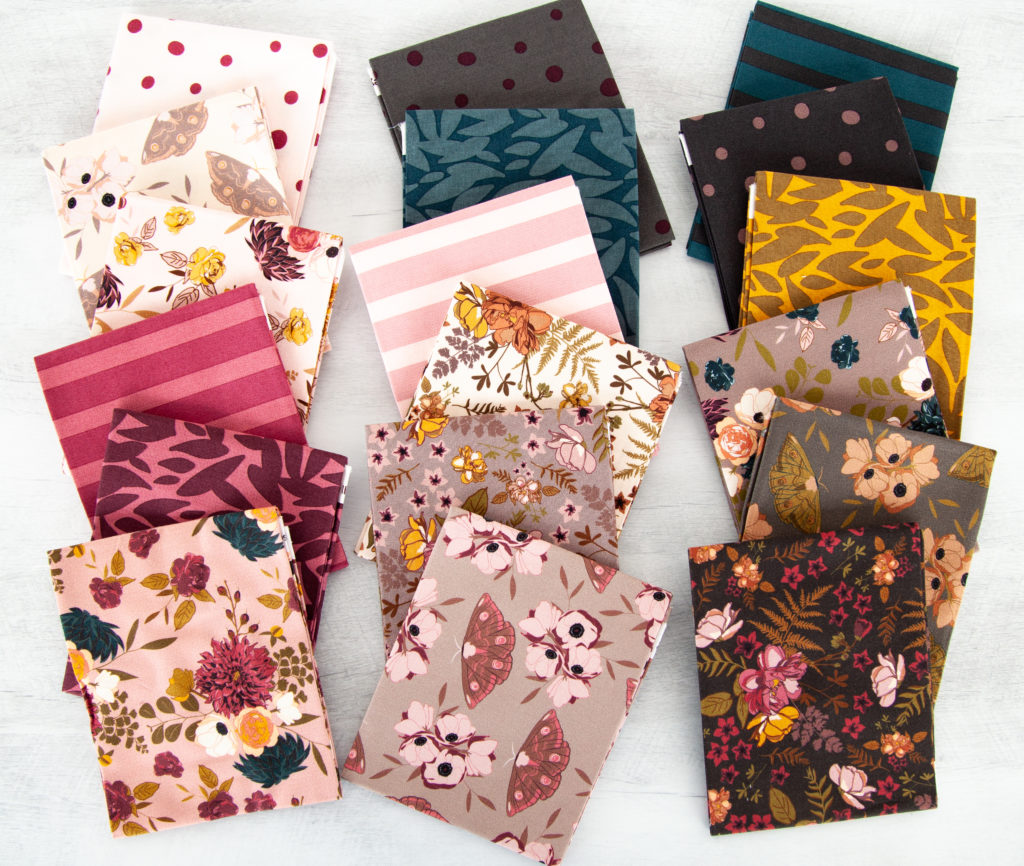 We can't wait to start creating with Sonnet Dusk! We're dreaming up quilts, cushions, aprons, table runners and more. What will you make with Sonnet Dusk?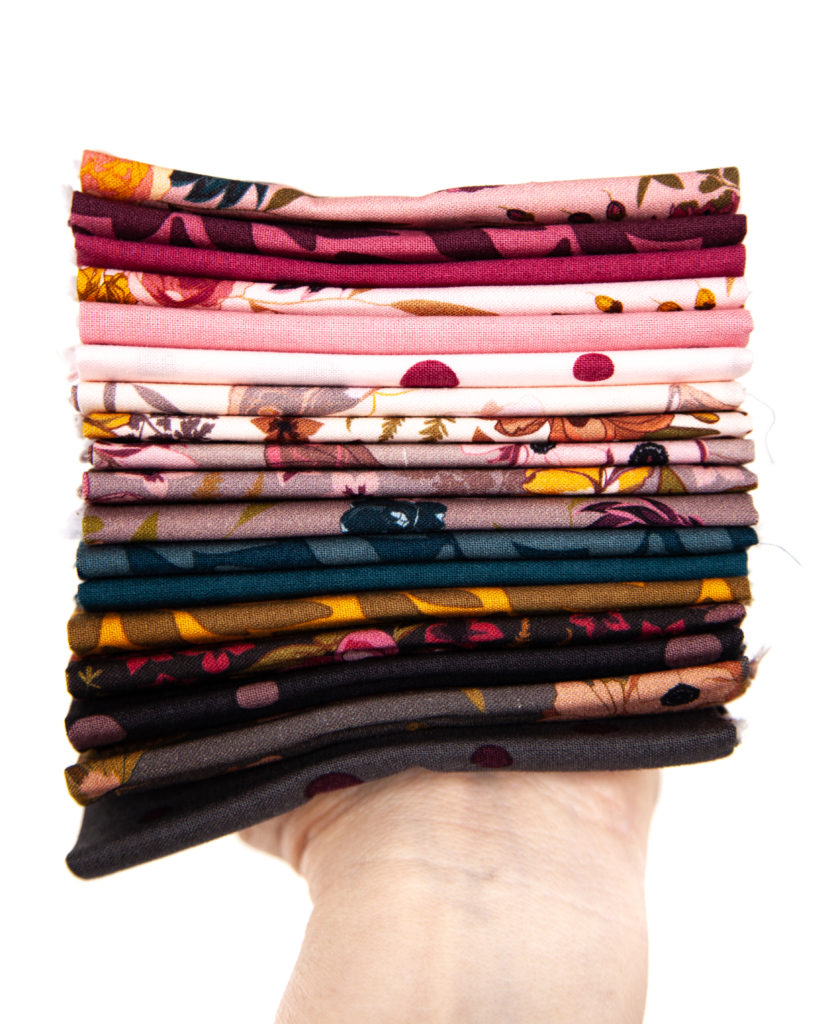 Sonnet Dusk, designed by Corri Sheff, is expected to land on the shelves of your favorite local quilt shops and online retailers in October. Pre-order yours today to get your hands on one of these beautiful bundles, and share your makes with us on Instagram using #sonnetduskfabric, #rileyblakedesigns, #iloverileyblake, and tag us @rileyblakedesigns.