Are you ready for a sneak peek? Today we're sharing a preview of Stitch, the newest collection by Lori Holt.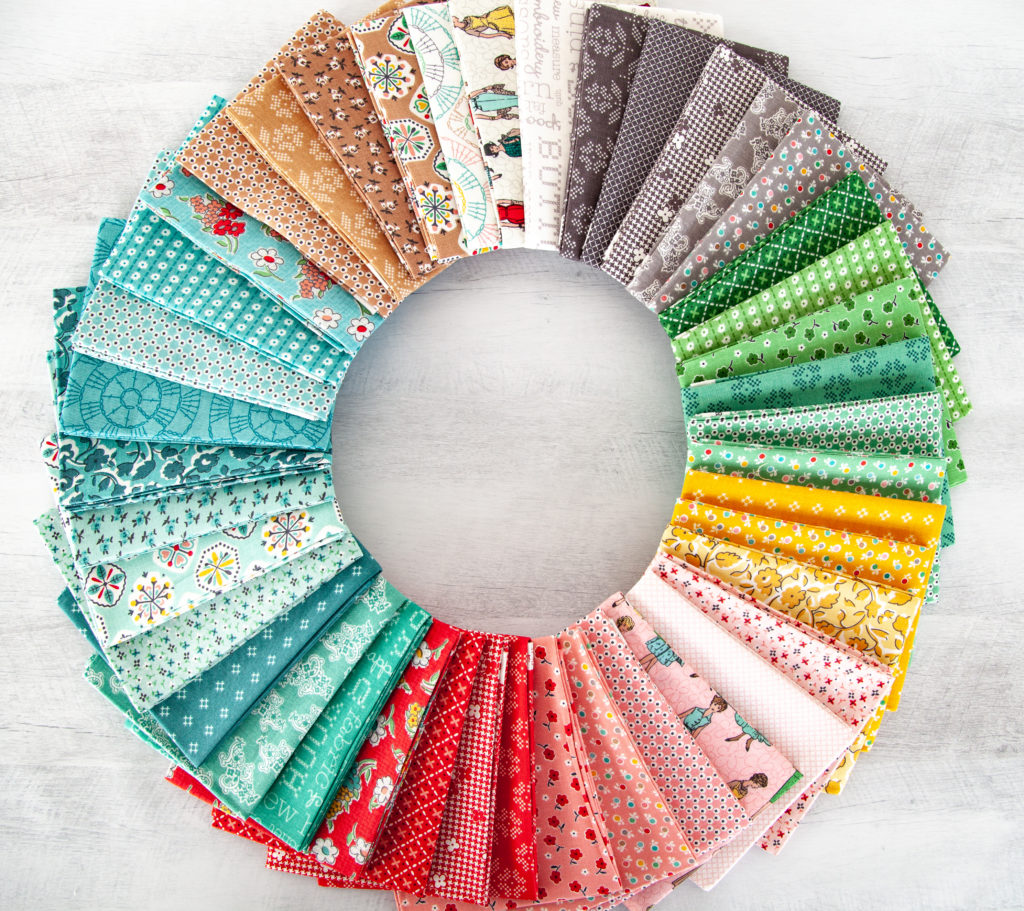 Stitch is all about Lori's love affair with stitching – whether it's piecing quilts, sewing for her home, appliqué, embroidery, cross stitch, or crochet. Lori's mom has often been quoted as saying "she was practically born with a needle in her hand." Most days you will find Lori in her happy place – just stitching away! Several prints in this collection are a nod to all types of stitching that Lori loves, as well as to her endearing love of the vintage aesthetic.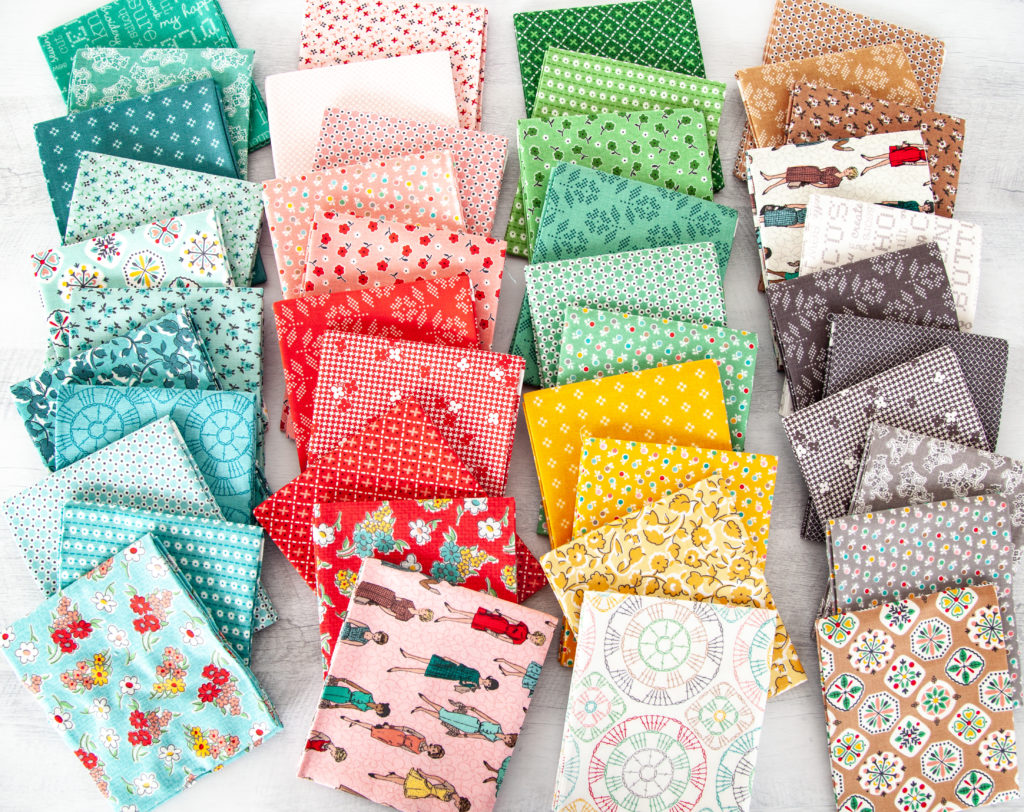 Lori curated a cheerful, vintage-inspired color palette for this collection, featuring various shades of aqua, teal, red, pink, yellow, green, brown, and cream.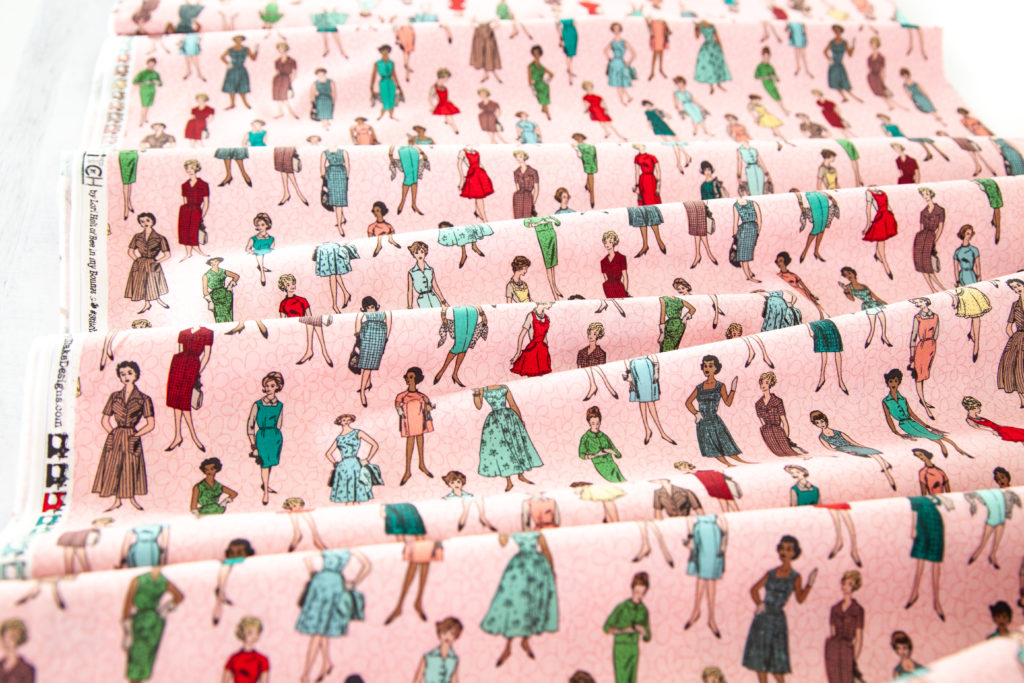 One of our favorite prints is Vintage Ladies. These super chic ladies look as if they were pulled right off the cover of women's magazines or vintage sewing patterns. Sew fun! Vintage Ladies will be available in Frosting (seen here) and Cloud.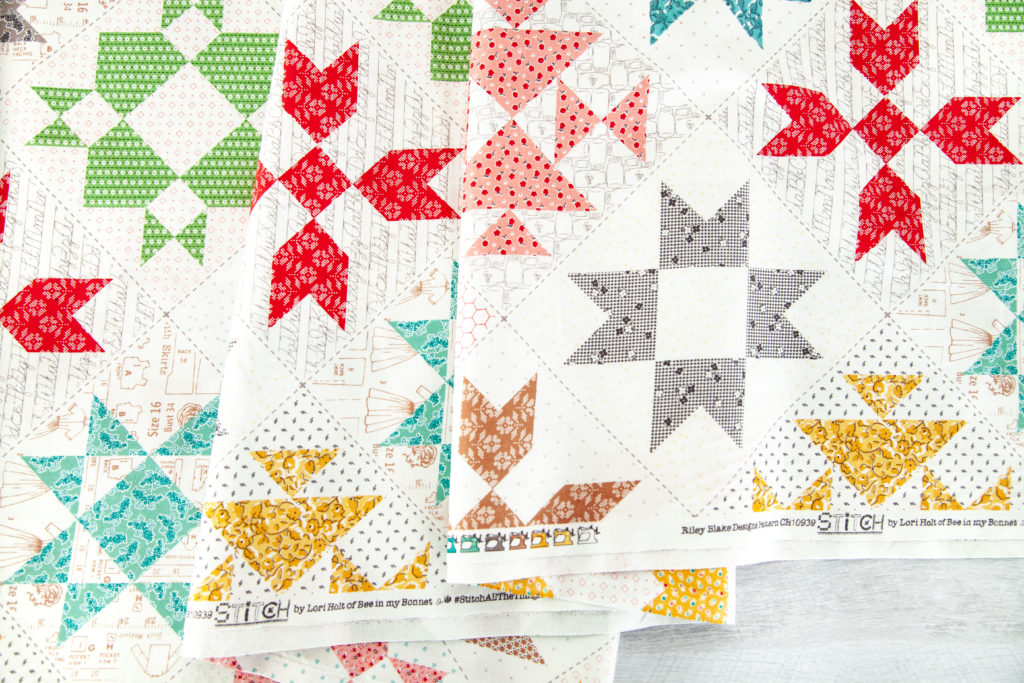 Another favorite is the Cheater Print. This fabric comes in continuous yardage, so you can use it to create any size quilt or project you need. The squares look like actual pieced quilt blocks. There are so many options with this print! Cut out the "blocks" and piece them into various projects like pillows, bags, and table runners, or stitch this up as a whole cloth quilt that looks as if it took days and weeks to create!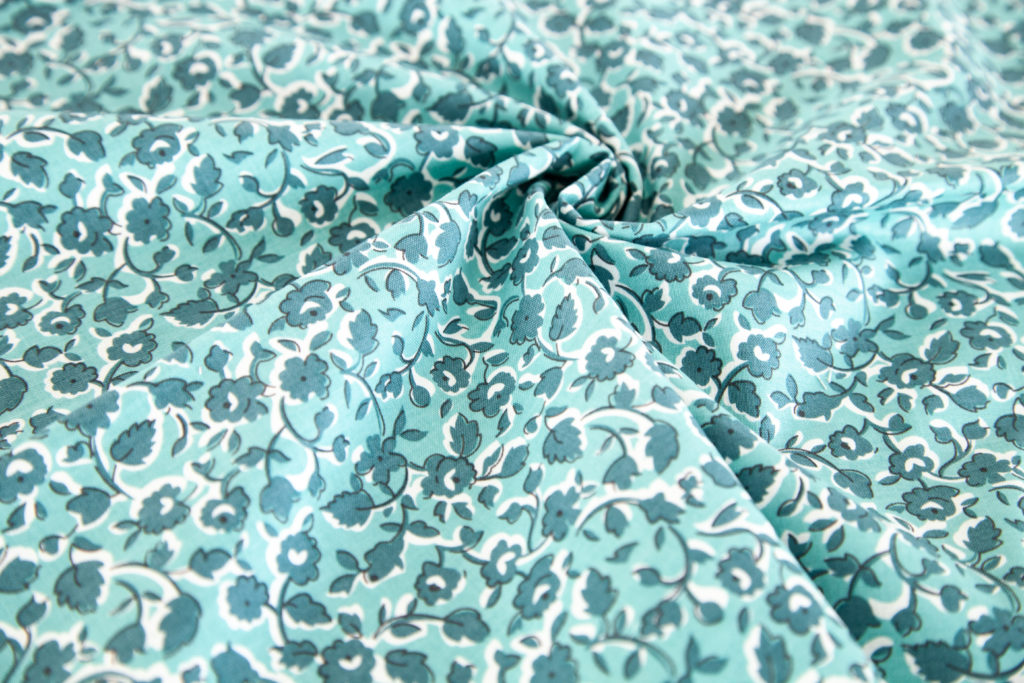 Stitch is loaded with all of the sweetest vintage inspired florals, and this Grandma's Sofa floral has stolen our hearts. The monochromatic coloring makes this a classic blender or supporting print to help all of the busier prints shine. Grandma's Sofa will be available in Cottage (seen here) and Beehive.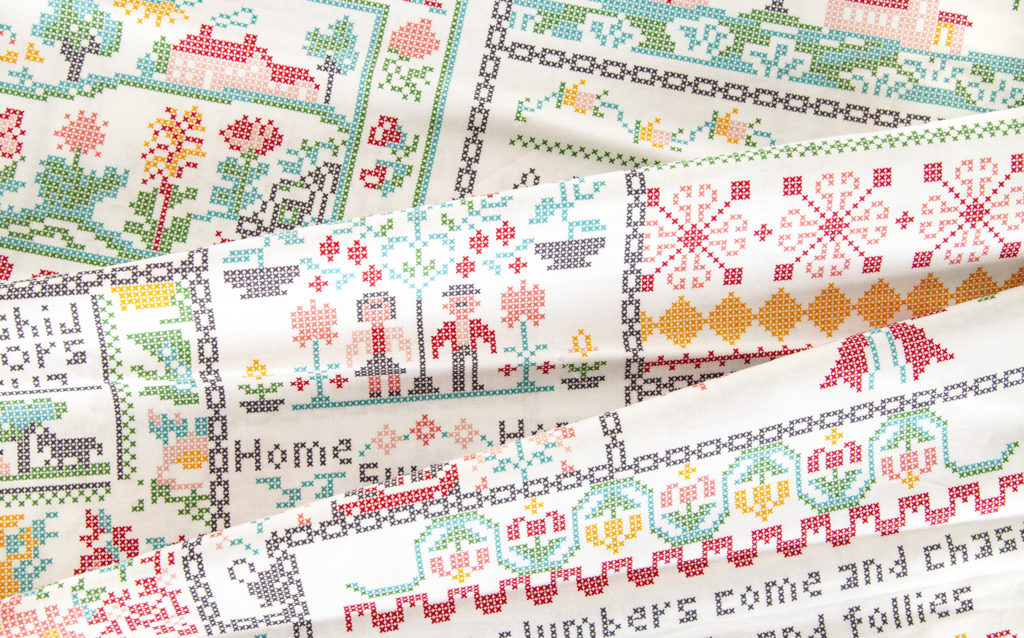 We have another fun cheater style print to share with you. Big Stitch has all of the charm and appearance of detailed cross stitching, but without the hours of work. This would be such a fun print to work into quilts, pillows, bags, and more. A fun extra touch would be to take some embroidery floss and cross stitch over small sections to add depth and texture to your project. So many possibilities!
Need some project ideas! Take a look at the Tomato Pincushion Quilt Kit. How cute is this?!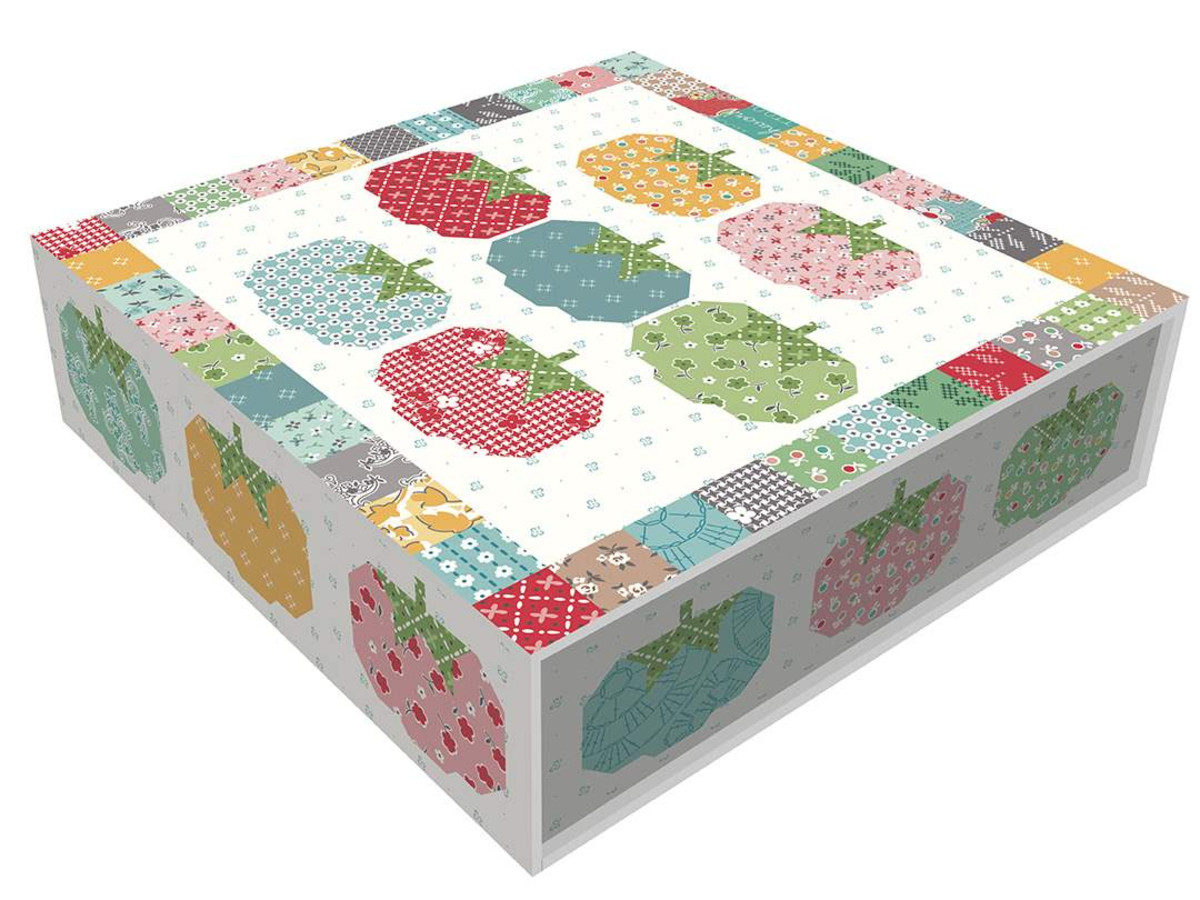 The finished quilt measures 58″ x 70″ and everything you need to make the quilt top and binding comes in this sturdy, collectible keepsake box. The Tomato Pincushion Quilt Kit will be available in August.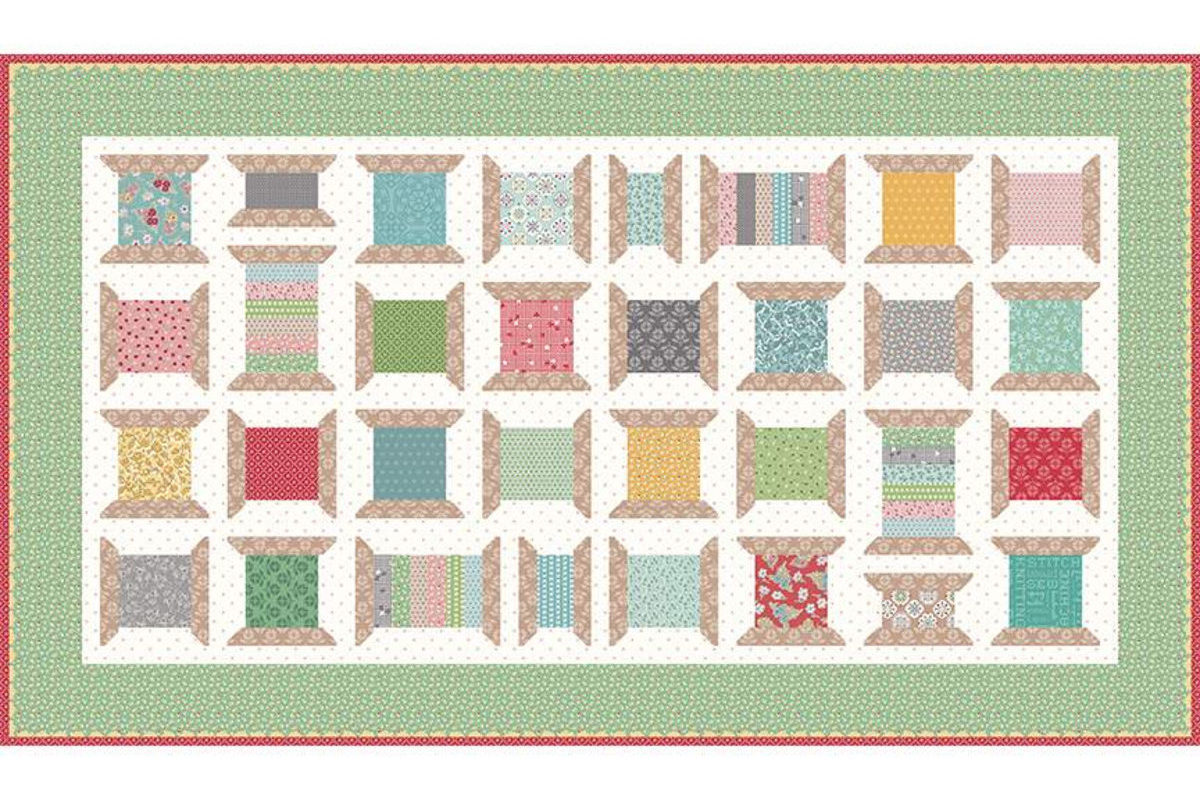 Are you looking for a smaller project? The Spools & Bobbins Runner Kit might be just what you are looking for! The finished runner measures 37″ x 65″ and everything you need to make the runner top and binding comes in a cute, sturdy keepsake box. The Spools & Bobbins Runner Kit will be available in August.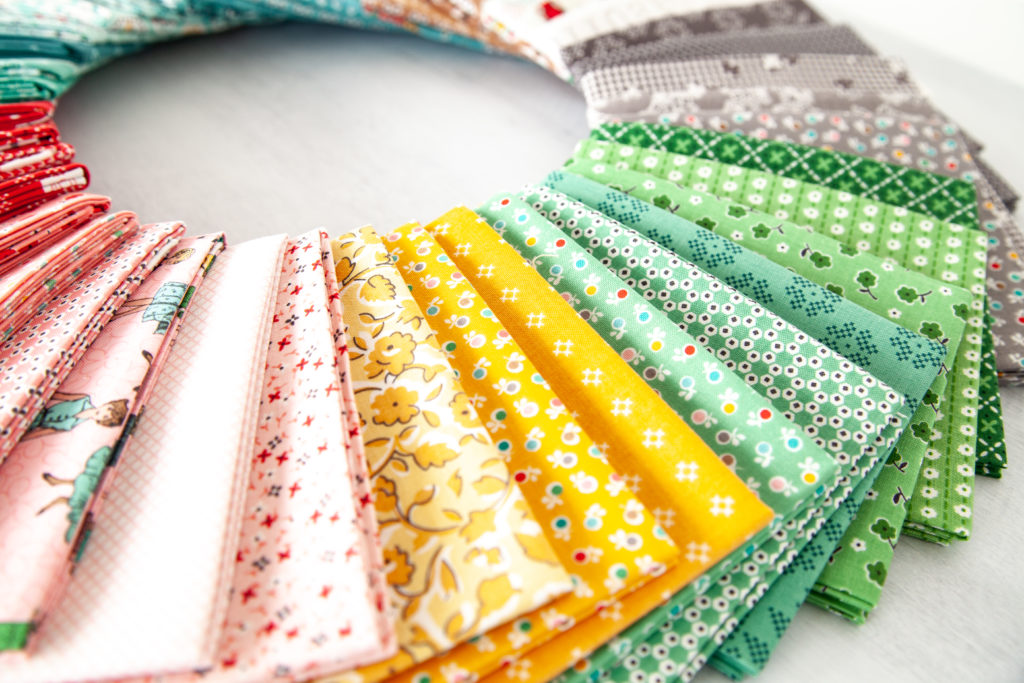 We can't wait to start creating with Stitch! We're dreaming up quilts, aprons, table runners, cushions, dresses and more. What will you make with Stitch?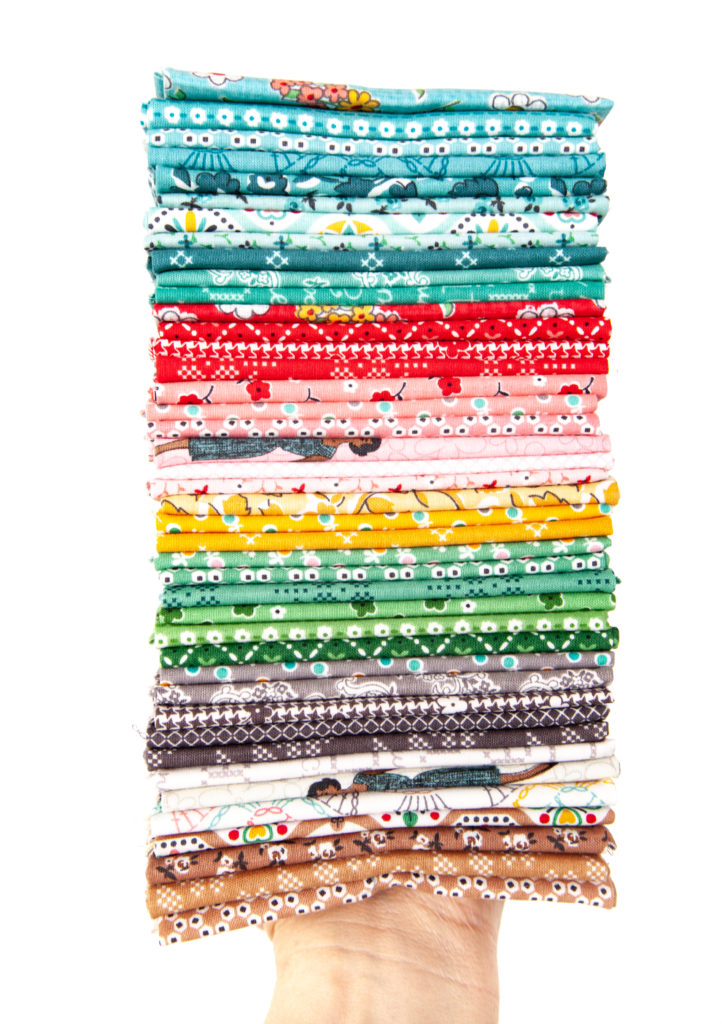 Stitch, designed by Lori Holt of Bee in my Bonnet, is expected to arrive on the shelves of your favorite local and online quilt shops. Pre-order yours today to reserve one of these glorious bundles of fabric goodness, and share your makes with us on Instagram using #stitchfabric, #rileyblakedesigns, #iloverileyblake, and tag us @rileyblakedesigns.