Today we're sharing a sneak peek of Unicorn Kingdom, the newest and cutest collection by talented designer, Shawn Wallace.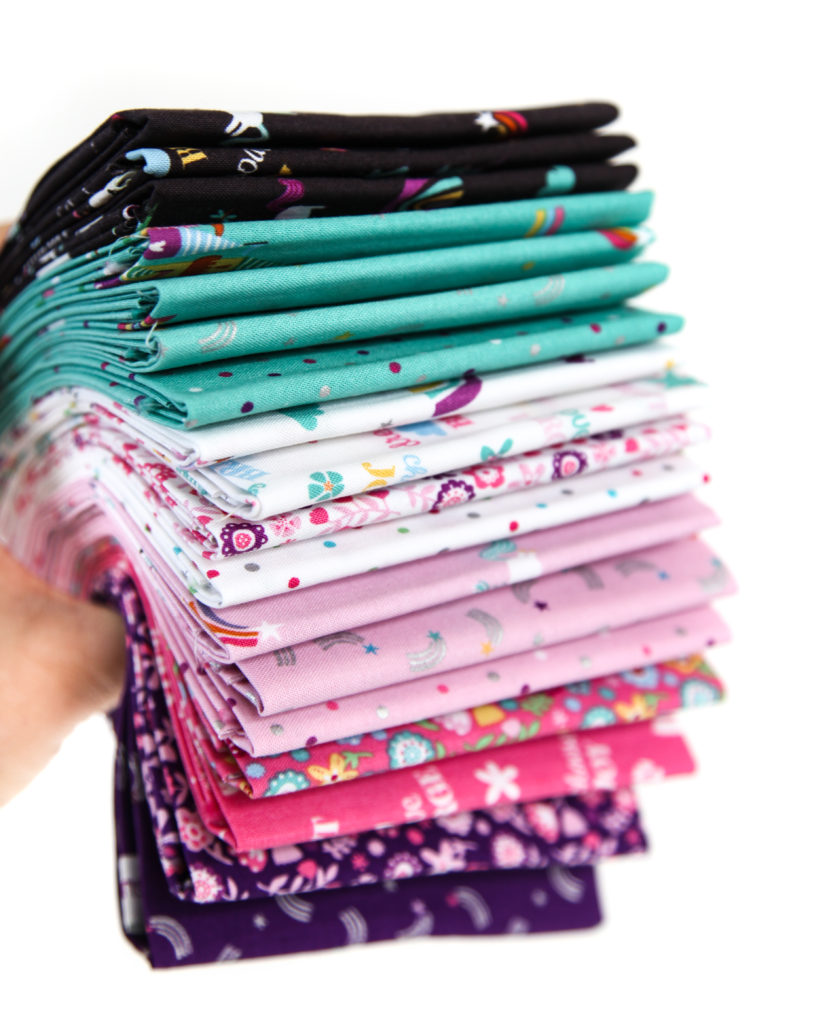 Where it it always rainbows and unicorns? You'll find magic galore – and silver sparkle – in Unicorn Kingdom! This adorable fabric line is filled with castles, ditzy florals, shooting stars, rainbows…and yes, happy little unicorns!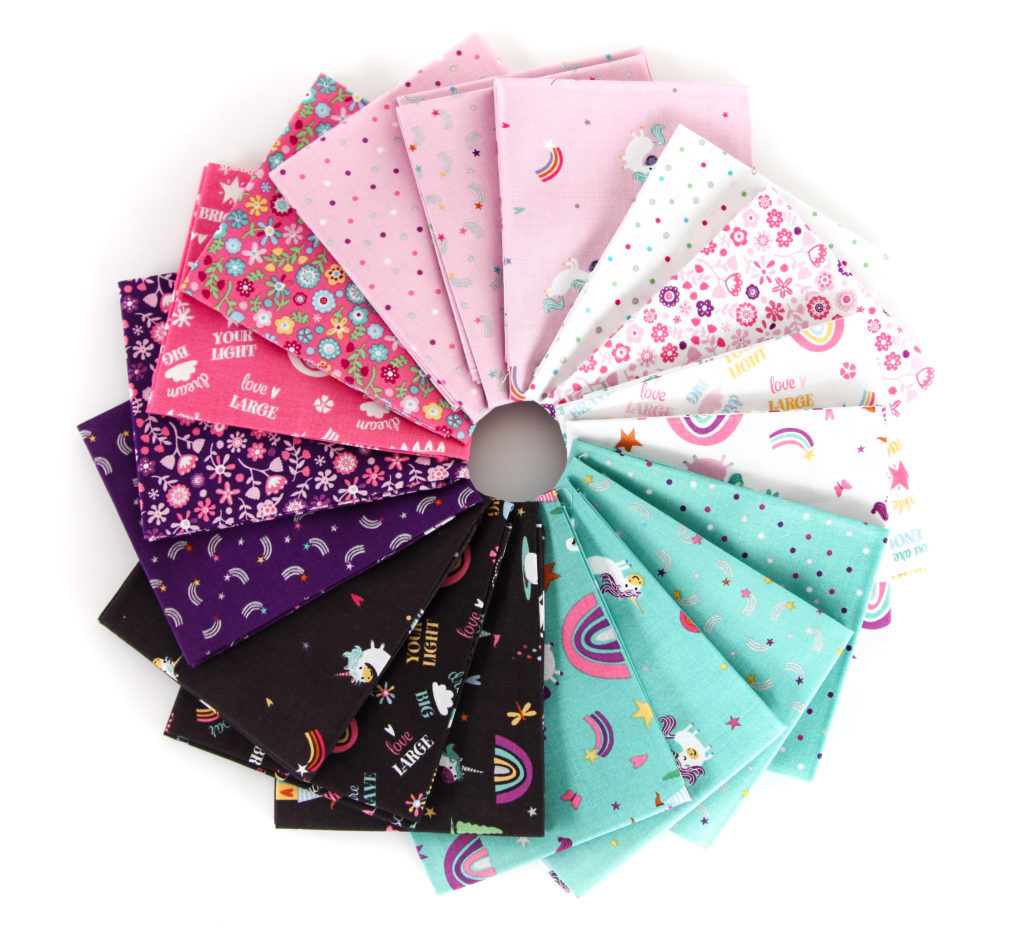 This enchanting collection features a youthful, bright color palette with shades of teal, white, charcoal and pink.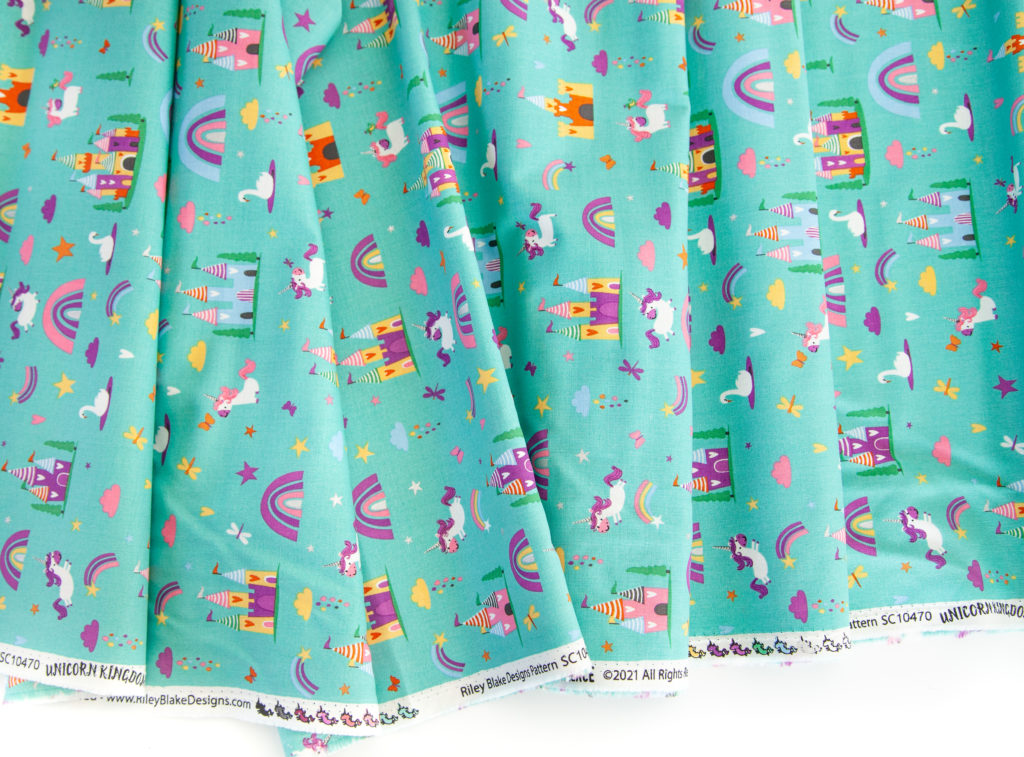 Take a closer look at the Main print. We are in love with every single sweet little detail — hearts, castles, dragonflies, clouds, swans and more! The closer you look, the more fun surprises you will find in this fun print. The Main print will be available in Teal (shown here), White, and Charcoal.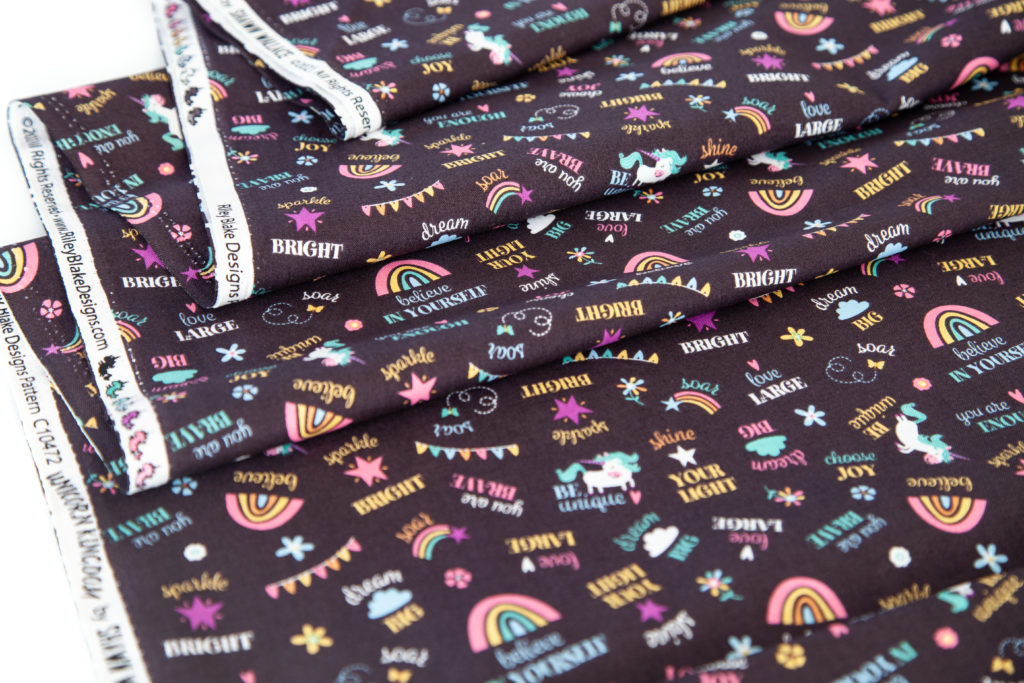 The Be You print is a darling mix of inspiring sayings, such as "Believe," "Shine Your Light," "You are Brave," and "Soar." You'll find many of the motifs from the Main print repeated here. Cute! Be You comes in Charcoal (shown here), White, and Hot Pink.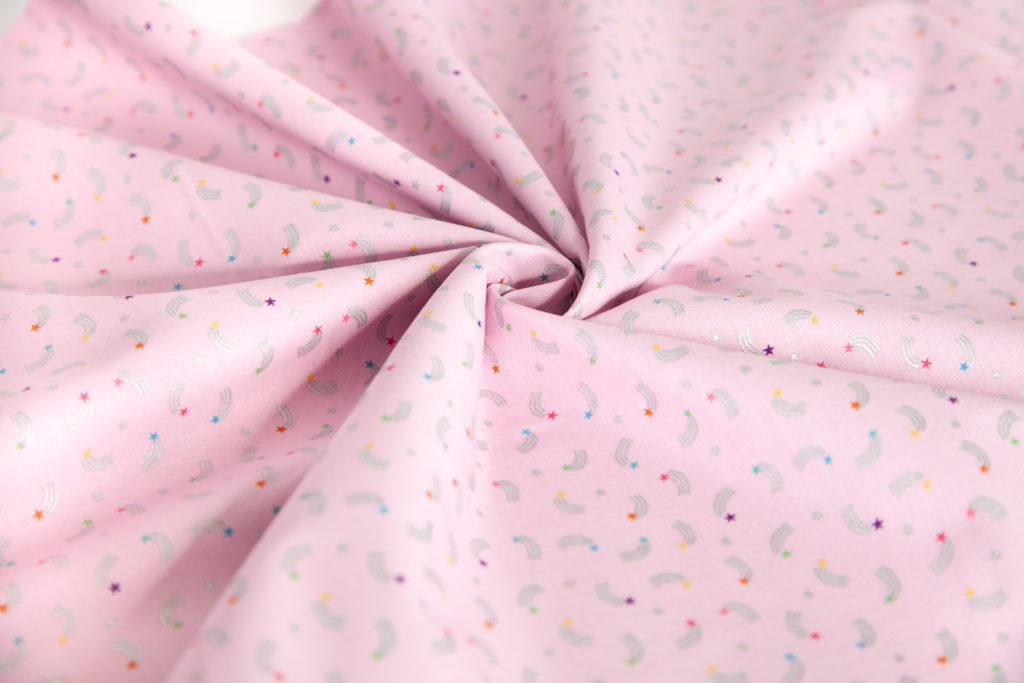 We are totally in love with the adorable Shooting Stars print! This tiny little rainbow array of shooting stars are trailing silver sparkle for an extra-magical touch! Shooting Stars will be available in Pink (shown here), Teal, and Purple.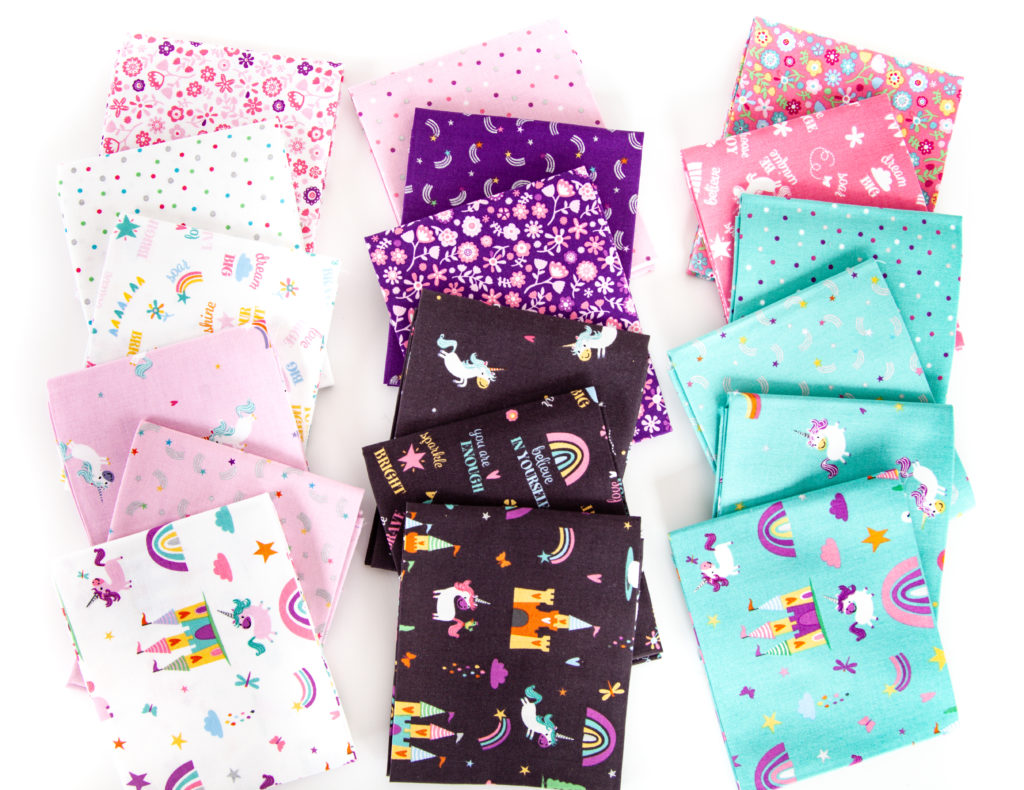 We can't wait to start creating with these fabrics! We're dreaming up quilts, pajamas, pillowcases, dresses, bags, and so much more! What will you create with Unicorn Kingdom?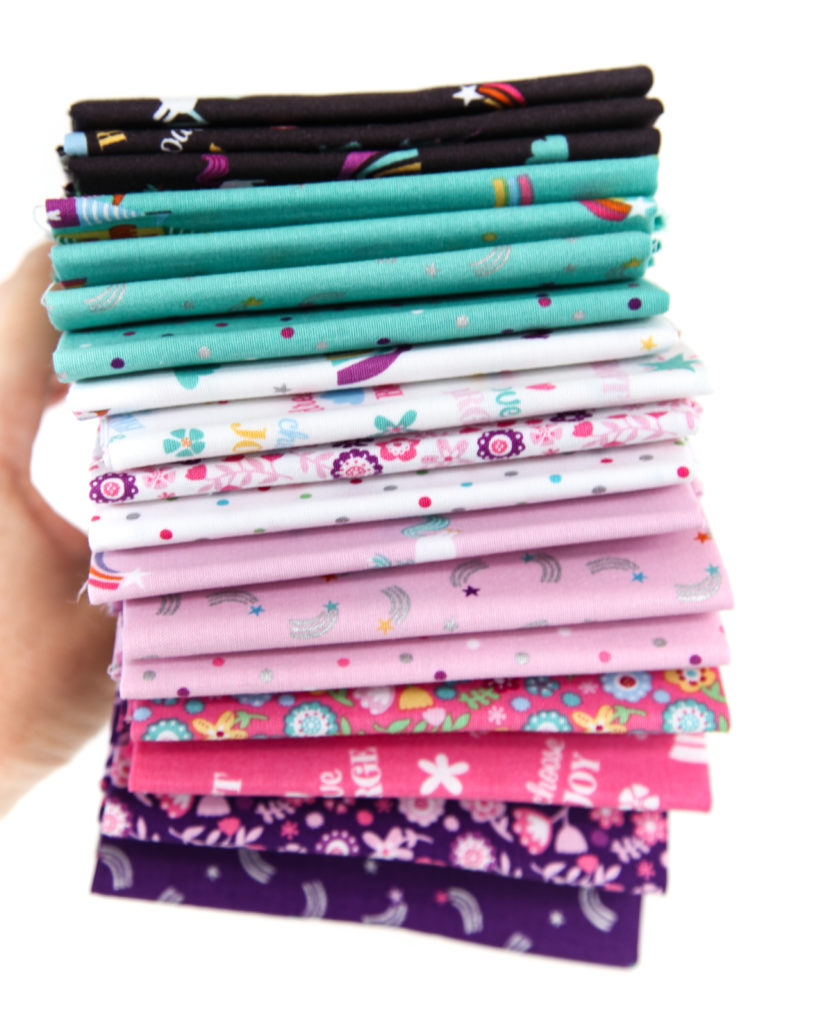 Unicorn Kingdom, designed by Shawn Wallace, is expected to arrive on the shelves of your favorite local and online quilt shops next month. Pre-order yours today to get your hands on one of these adorable bundles, and share your makes with us on Instagram using #unicornkingdomfabric, #rileyblakedesigns, #iloverileyblake, and tag us @rileyblakedesigns.