We've stopped counting how many ways we LOVE Sweet Honey Kisses! The bright, modern collection of flora and fauna has completely stolen our hearts!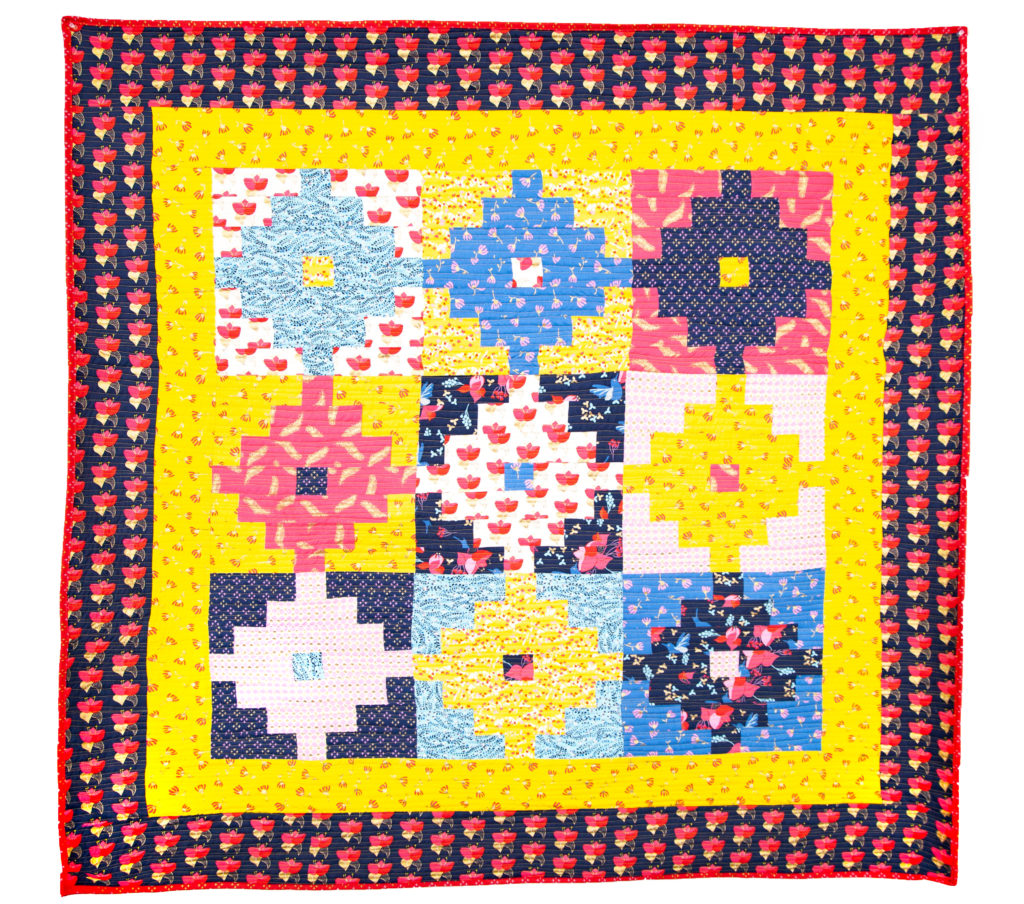 We love how you can pull just one or two prints from this collection to create a very classic, sophisticated project, or use all of the designs for a totally fun, boho vibe.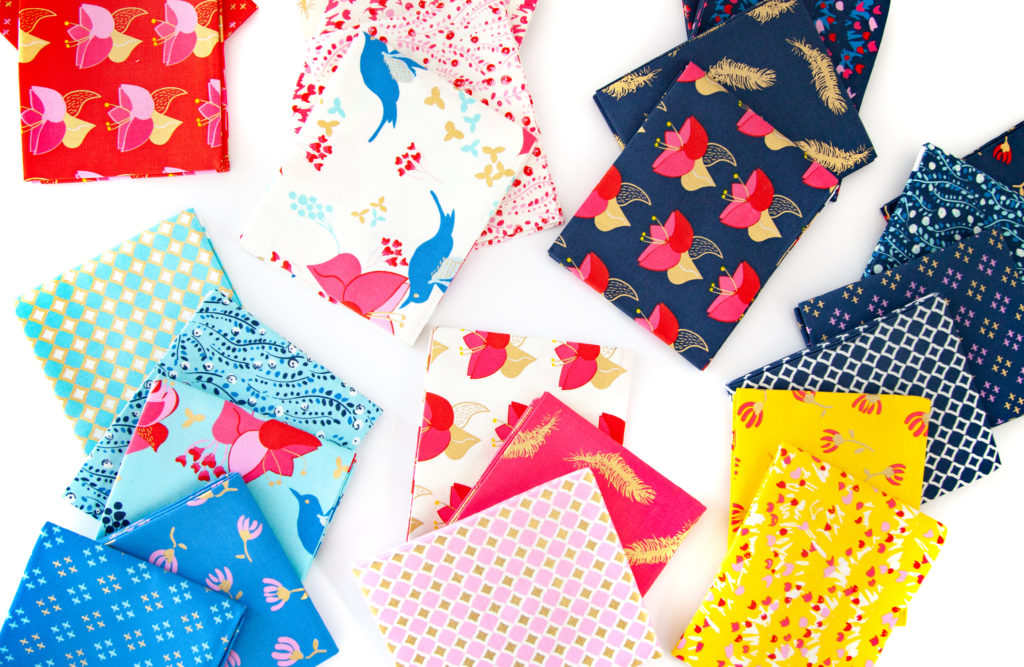 The rich, saturated shades of yellow, pink, and blue are stunning on their own, but we think the gold highlights take it all to a whole new level of awesome!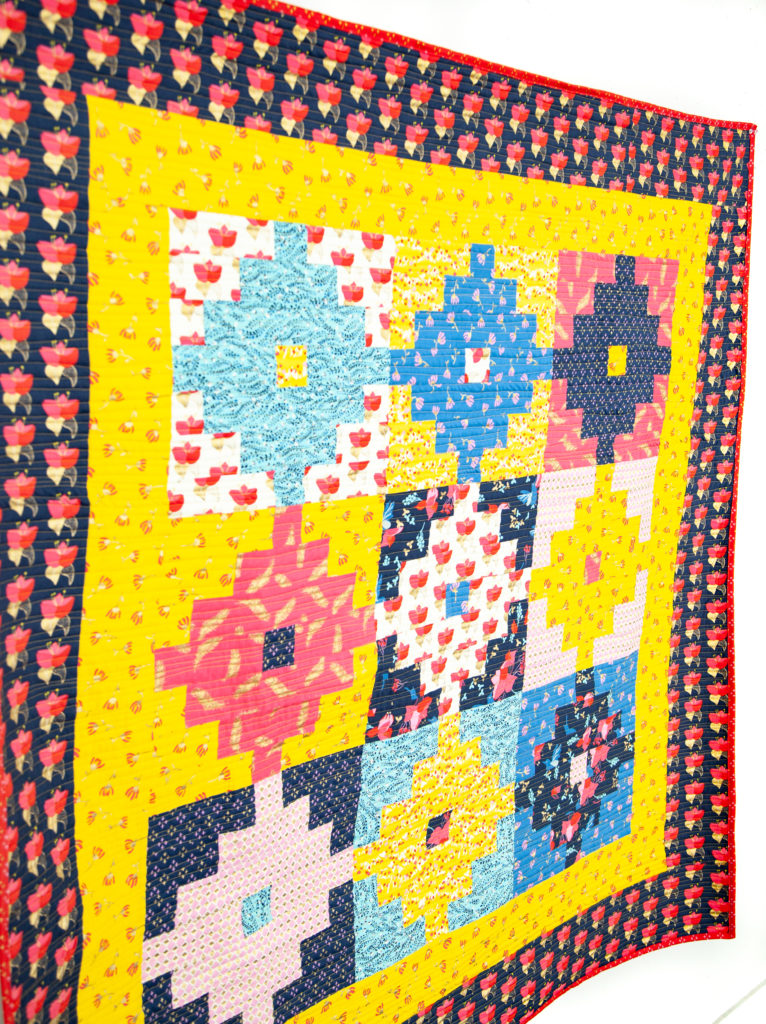 I decided not to play it safe — when I saw Sharon Holland's Wild Honey FREE Quilt Pattern, I knew the boho vibe was calling my name! The only change I made was to add a border to all four sides of the quilt, and I made the outside Lotus border 6″ wide, making this a nice throw sized quilt measuring approximately 56″ square..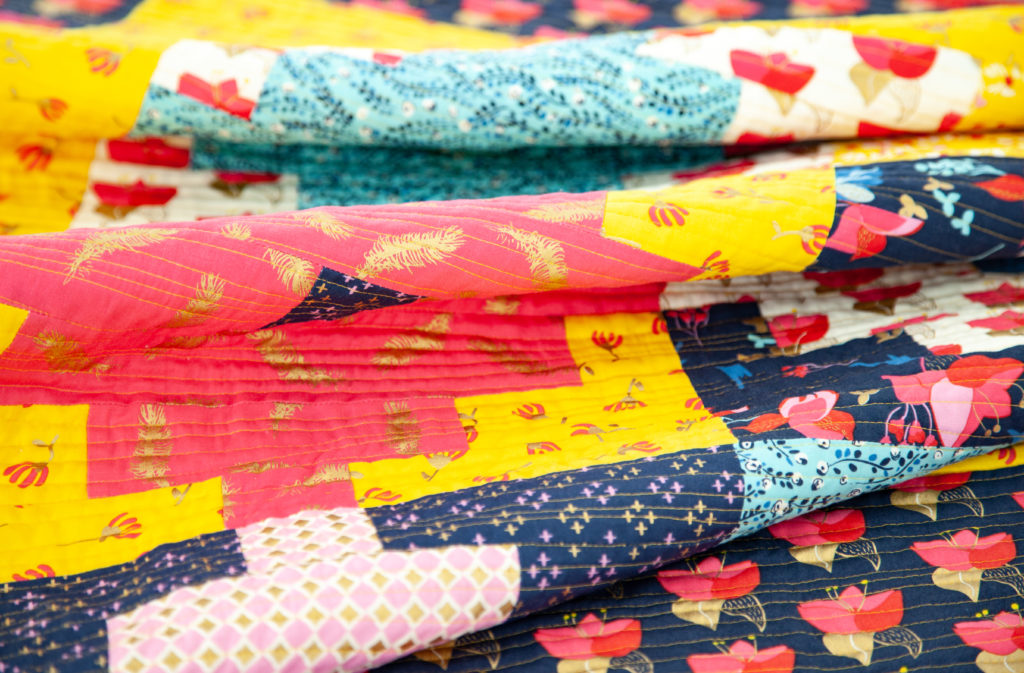 I love how this pattern encourages the mixing of color and pattern for a one-of-a-kind, eclectic look.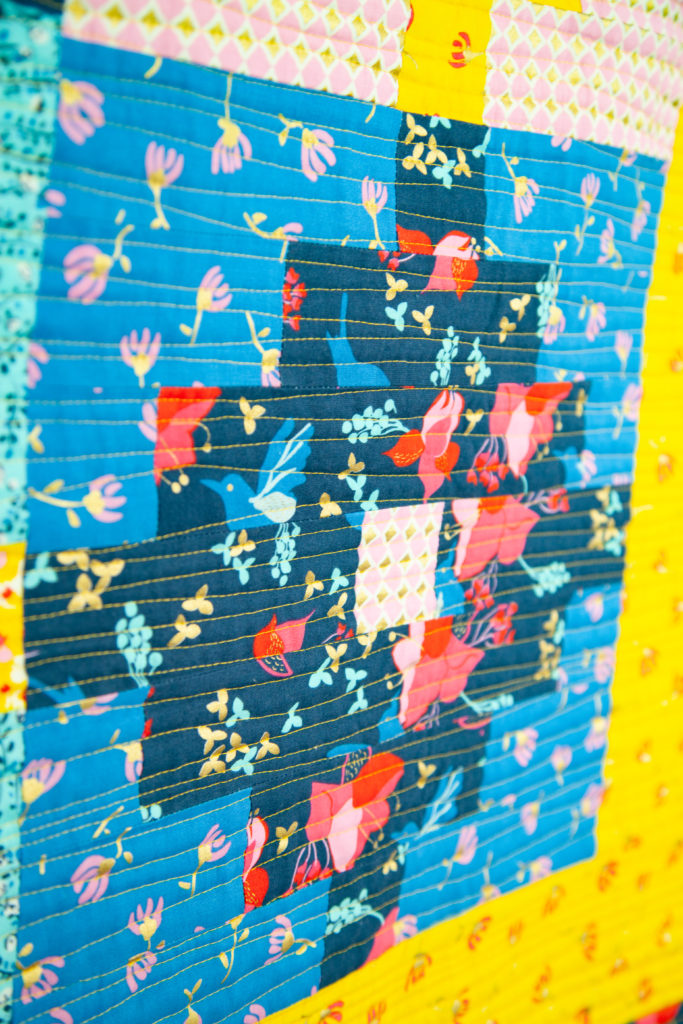 To go along with the boho feel of the quilt, I quilted in rows anywhere from 1/4″ – 3/4″ apart using a coordinating yellow thread from Aurifil. Instead of perfectly straight rows, I let the lines meander in and out, so that they look just a little wonky.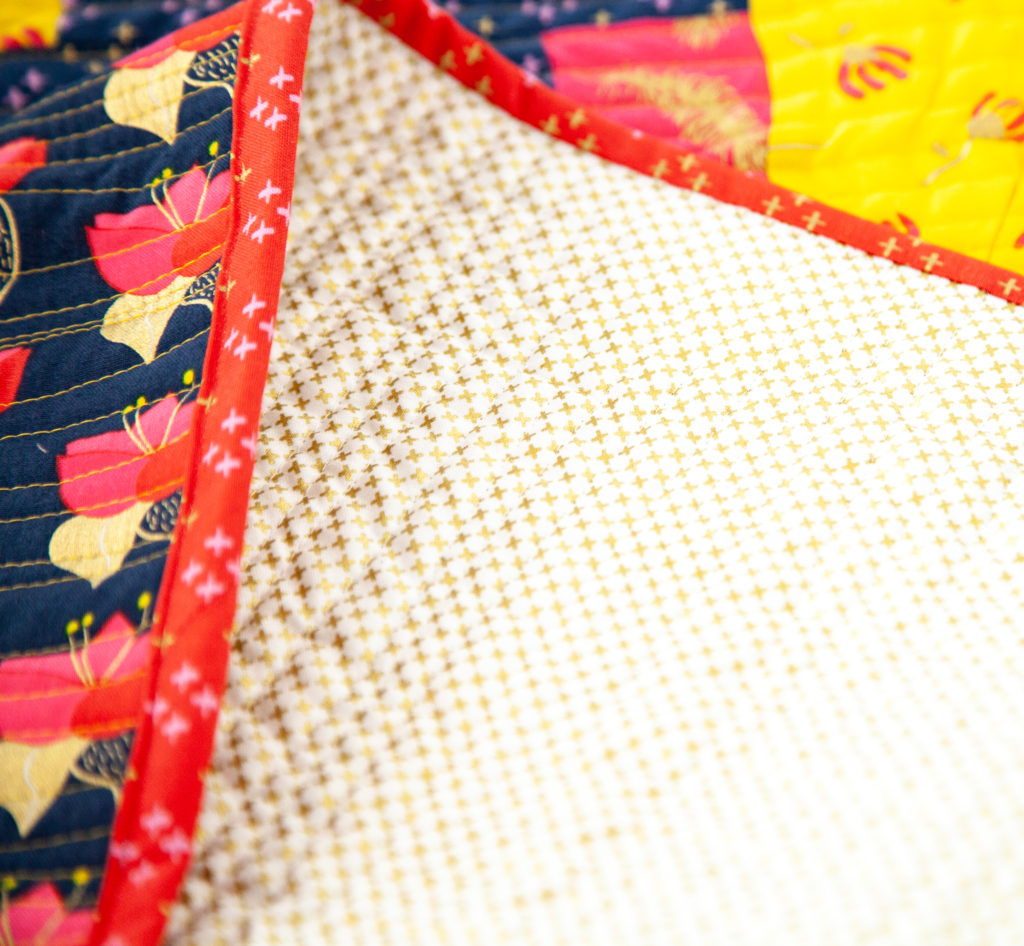 To compliment the gorgeous gold sparkle in this collection, I used our Riley Blake Gold Kisses for the quilt back. This is one of my favorite fabrics to use on quilt backs, and I absolutely love it here!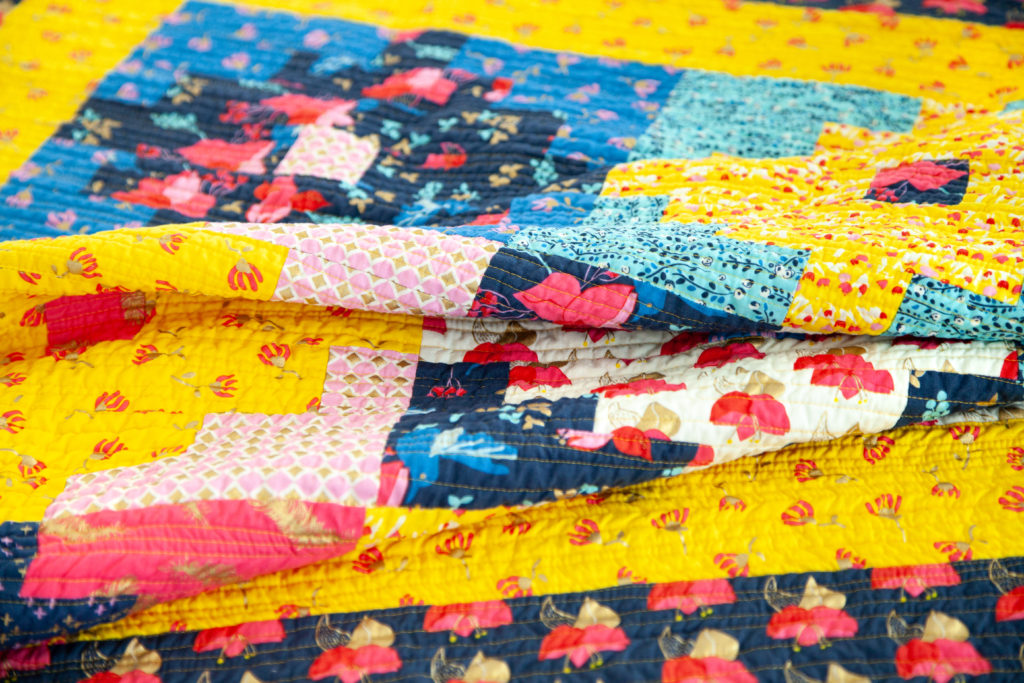 My favorite part of making a quilt is washing it when it is done. The gorgeous soft crinkles that form in between the quilting is the BEST!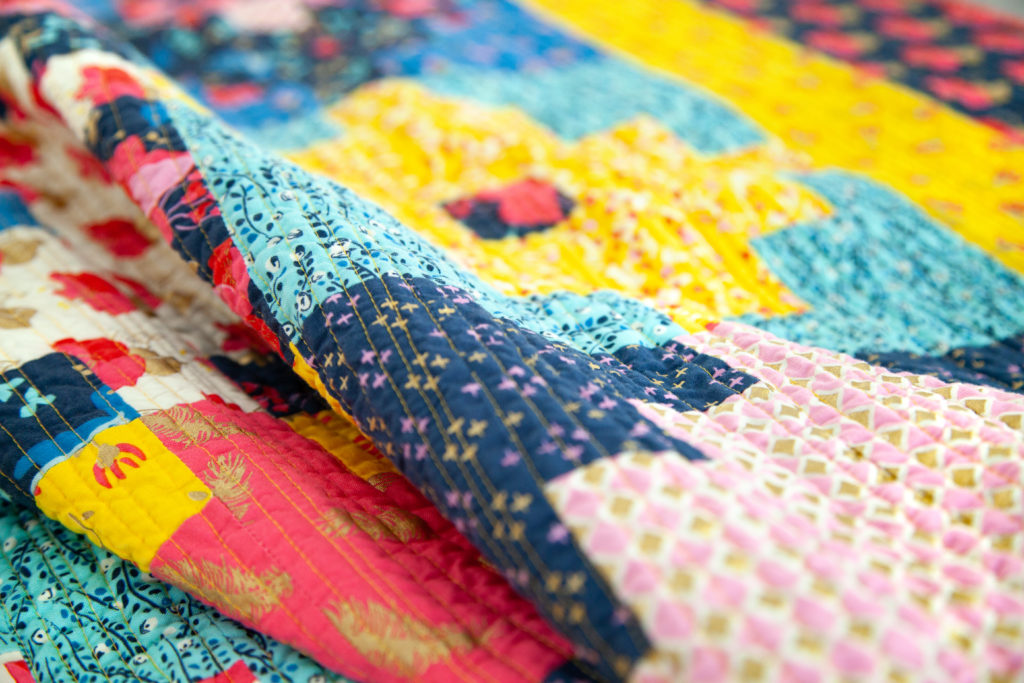 Because these rows were quilted so close together, there was a LOT of crinkle happing. Perfection!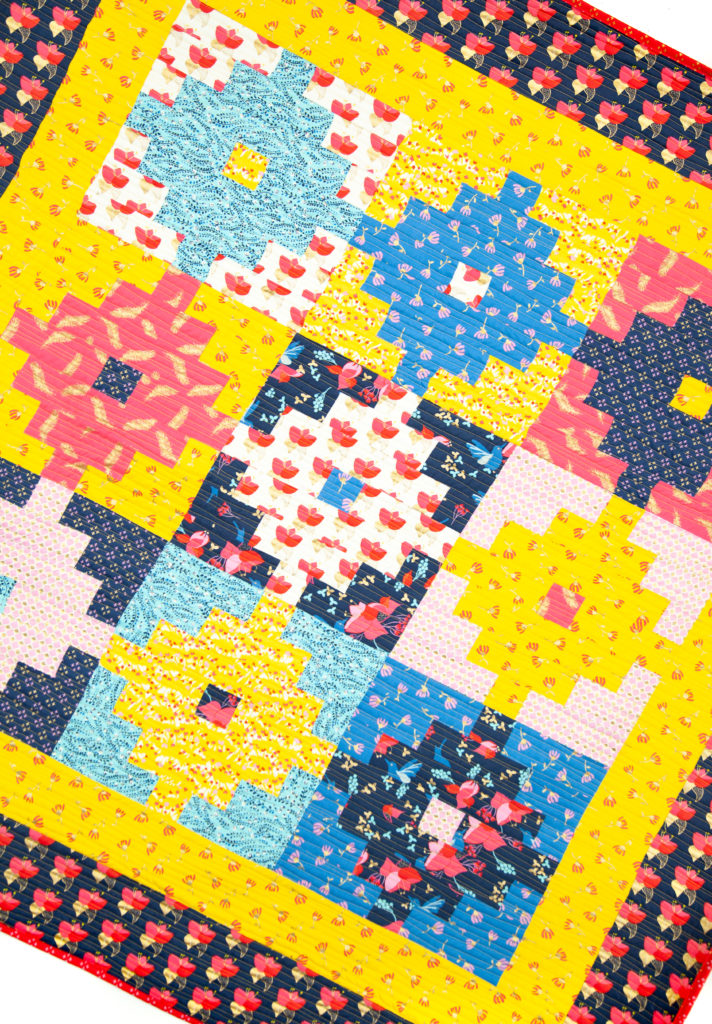 This quilt would make a fun gift for a college student or teen. But who are we kidding? It would make a great gift just about anyone who loves a little bit of sparkle and a big splash of color in their life!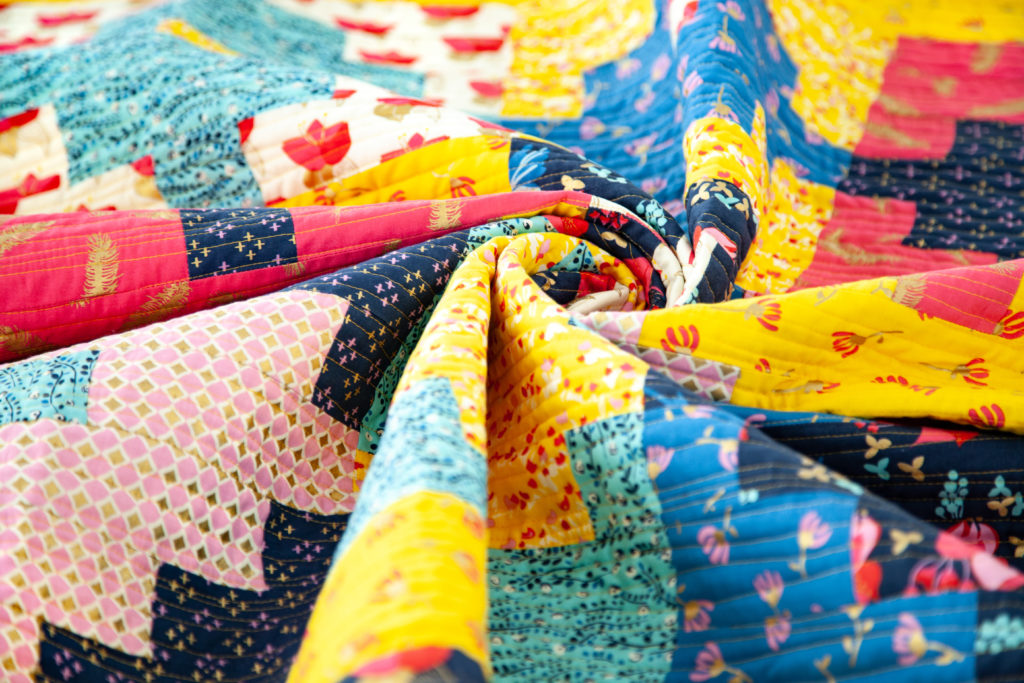 Download the FREE Wild Honey PATTERN by Sharon Holland to get started on your quilt today.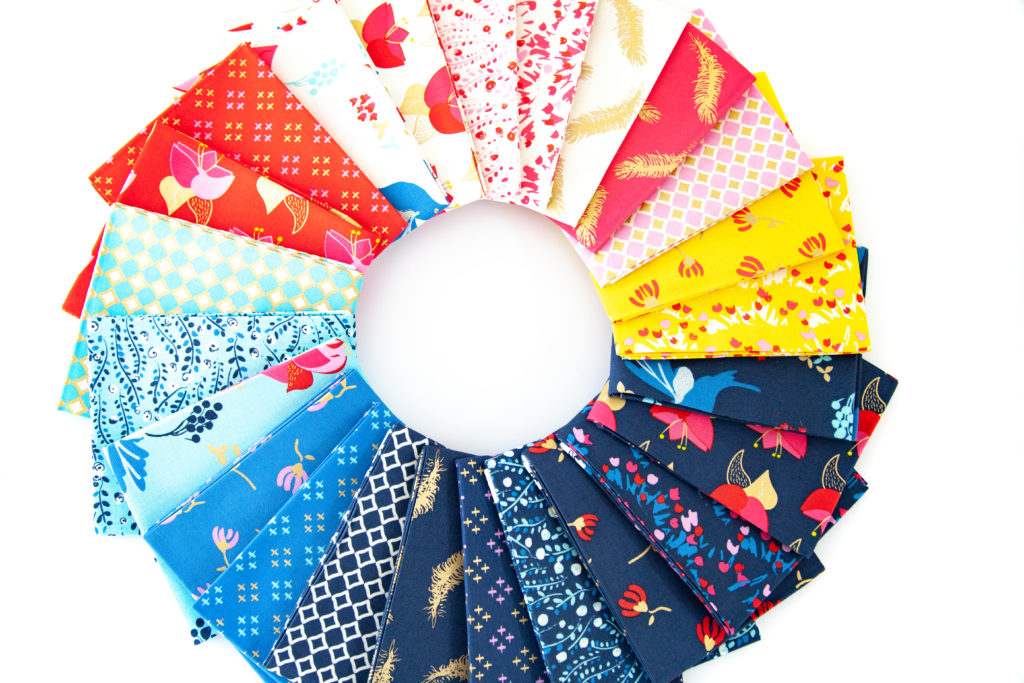 Sweet Honey Kisses, designed by Tammie Green, is available now at your favorite local and online quilt shops. Pick up yours today and share your makes with us on Instagram using #sweethoneykissesfabric, #rileyblakedesigns, #iloverileyblake, and tag us @rileyblakedesigns.
Happy Quilting!