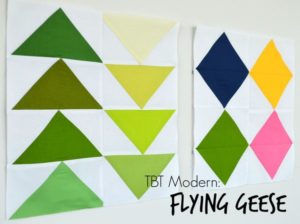 It's time for another TBT Modern as once again I attempt to recreate Bonnie's Traditional Block Thursdayblocks with a Modern aesthetic. I say "attempt" because I felt that today's block was only partially successful.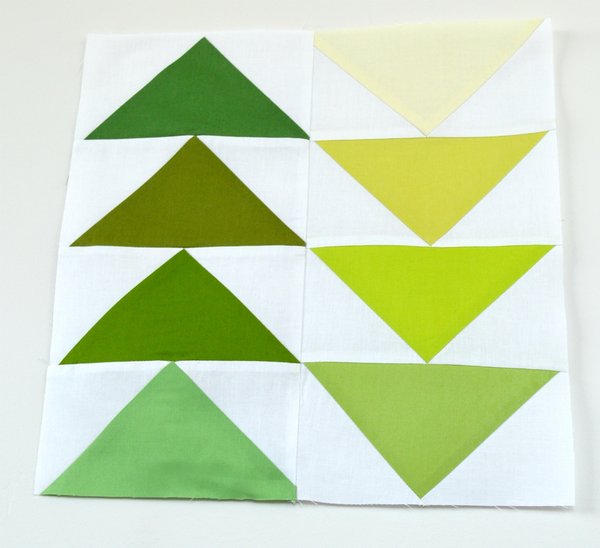 I really liked how this monochromatic block turned out. The shades of green look so fresh and earthy. I could make an entire quilt with this simple, monochromatic look. The simplicity of it really appeals to me.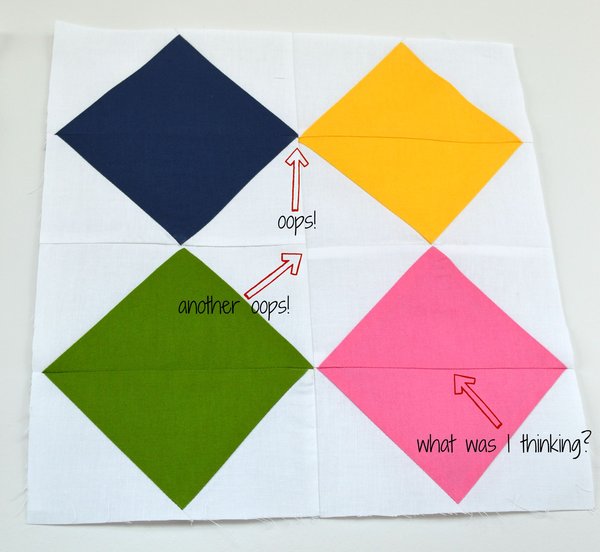 Now this block is an entirely different story! I mean, what was I thinking? I thought I was really clever flipping the blocks around to make squares, or diamonds, depending on how you look at it. Until I finished the block, that is, and realized I could have made this same block by cutting out actual squares so I didn't end up with an unnecessary seam down the middle. Not to mention, these no longer look like flying geese! To make matters worse, my seams were all off. Now, I am a beginner quilter, so I do give myself quite a bit of latitude when seams are a little off, but overall this block was just a mess! LOVE the colors, though!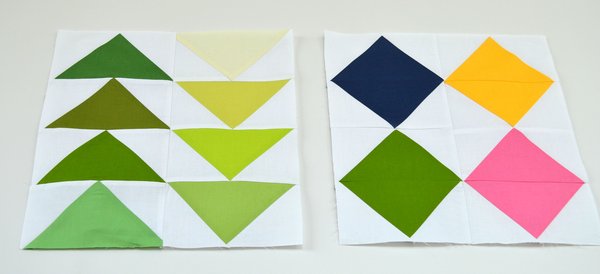 It has been so fun following with Bonnie's Traditional Block Thursday tutorials. I am learning so much and falling in love with the art of quilting (even if my "art" is a little abstract at times:)
You can find Bonnie's Flying Geese tutorial here. If you want to catch up on all of our Traditional Block Thursday and TBT Modern blocks, take a look at our Pinterest Boards!