Soft books, or quiet books, are a great way to help babies and toddlers develop a love of reading — they are easy to handle, can be safely chewed and drooled on, and help babies learn the simple skill of turning pages.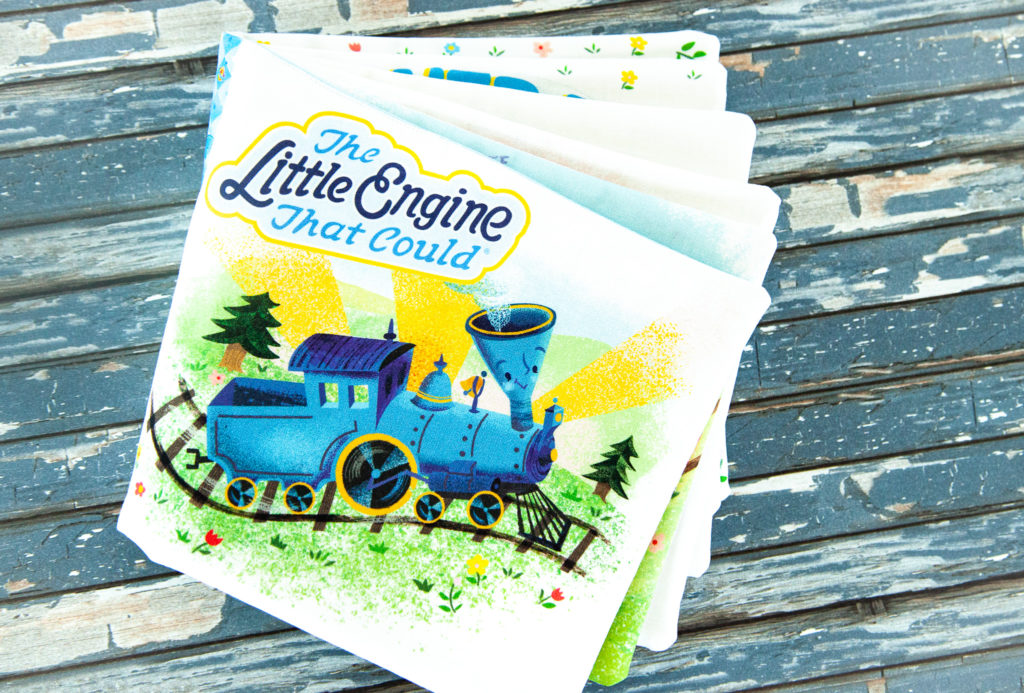 When a parent or caregiver holds a baby in their arms and reads a book, the child associates books with nurturing, and a lifelong love of reading is born. Here at Riley Blake Designs, we love soft book panels because they introduce children to reading, and because they are so easy to make and share.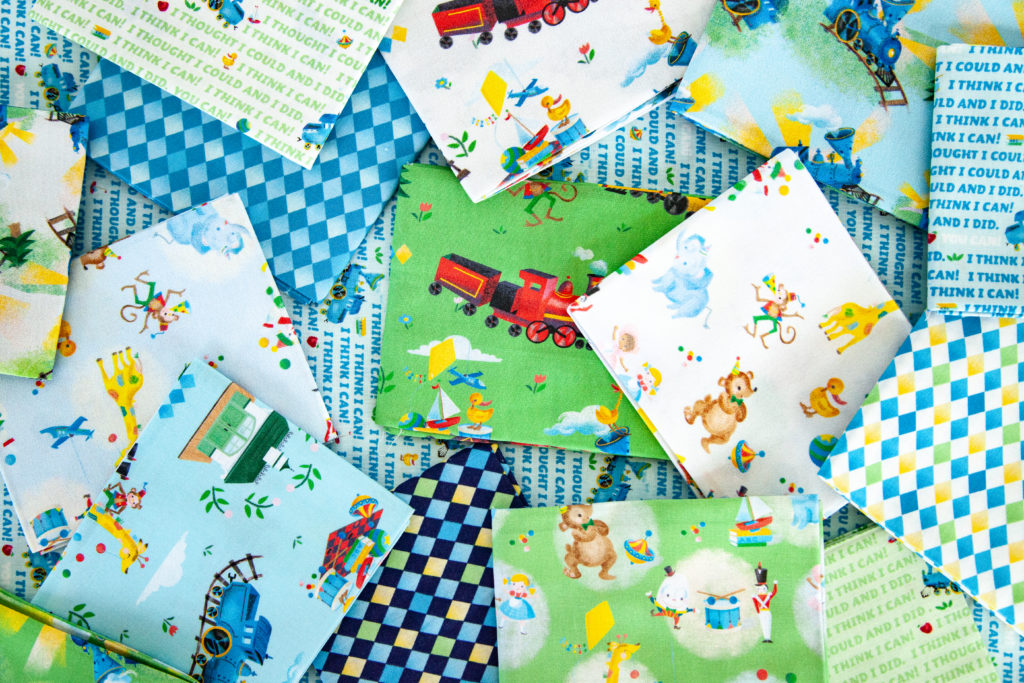 Our officially licensed fabric line, The Little Engine That Could, was a natural choice to make into a soft book fabric panel. This beloved children's classic introduces the concepts of overcoming obstacles, teamwork, friendship, work ethic, and optimism. We couldn't think of a better book with which to begin one's literary journey.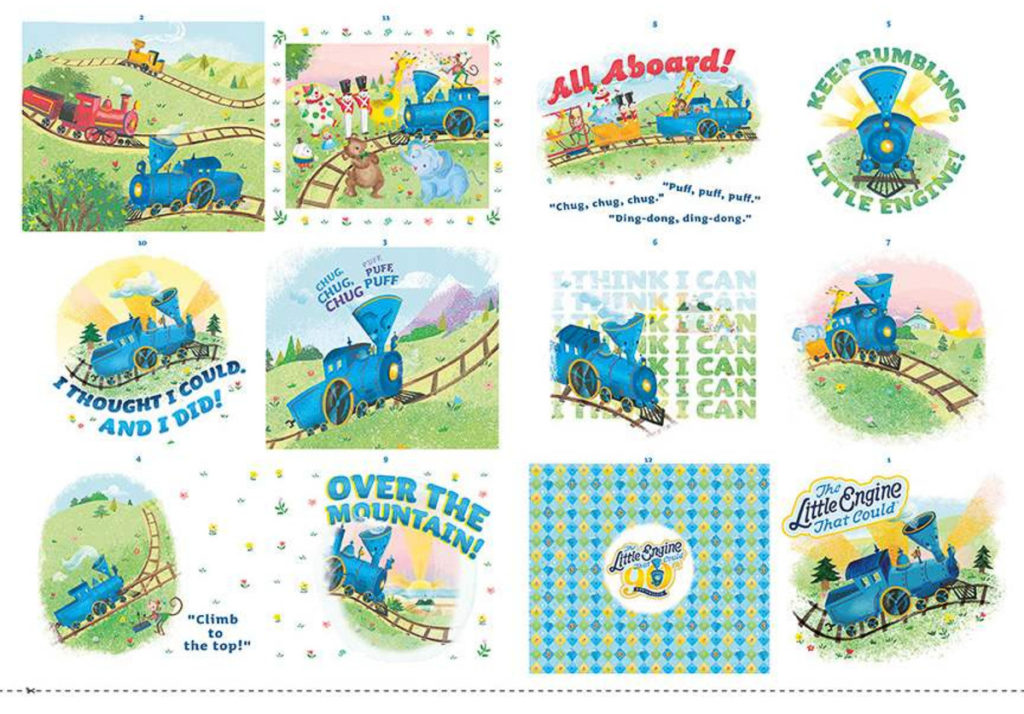 The fabric panel comes with all of the pages shown above. The pages are numbered for keeping the pages organized, and assembly instructions are printed directly on the fabric panel.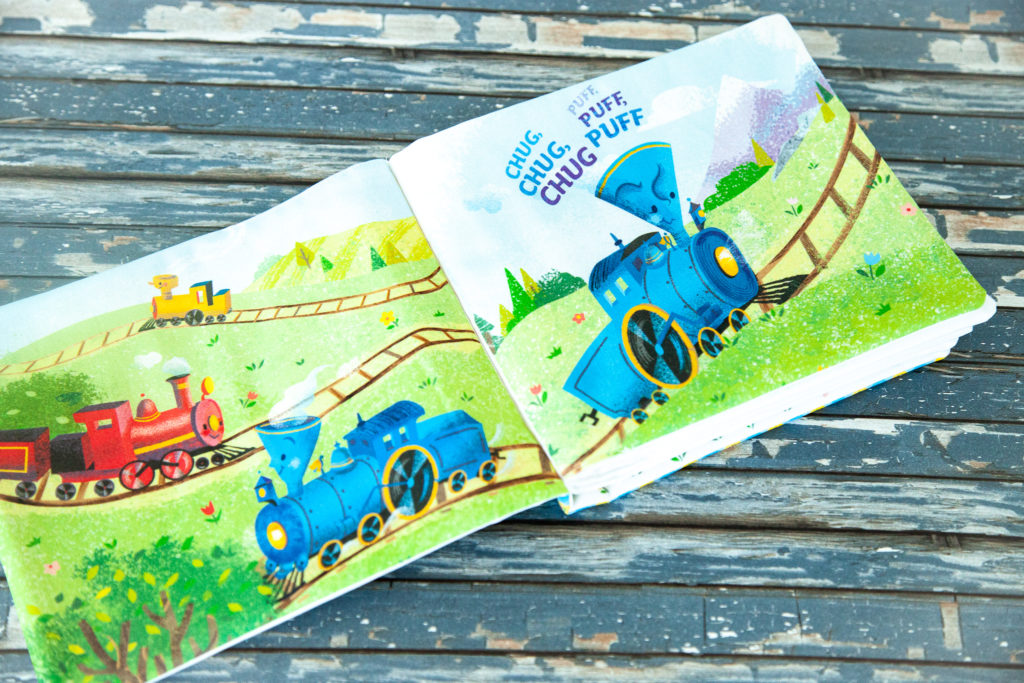 The fabric is digitally printed to get the most color and detail possible. Gorgeous!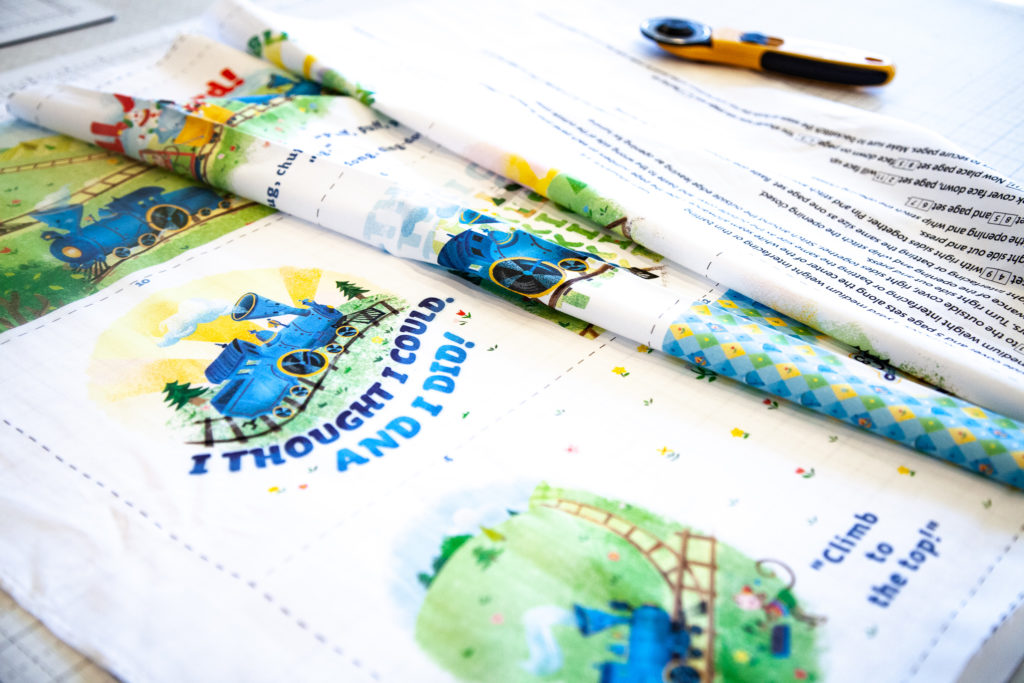 To make this soft book, you will need one fabric panel + 1 yard of quilt batting.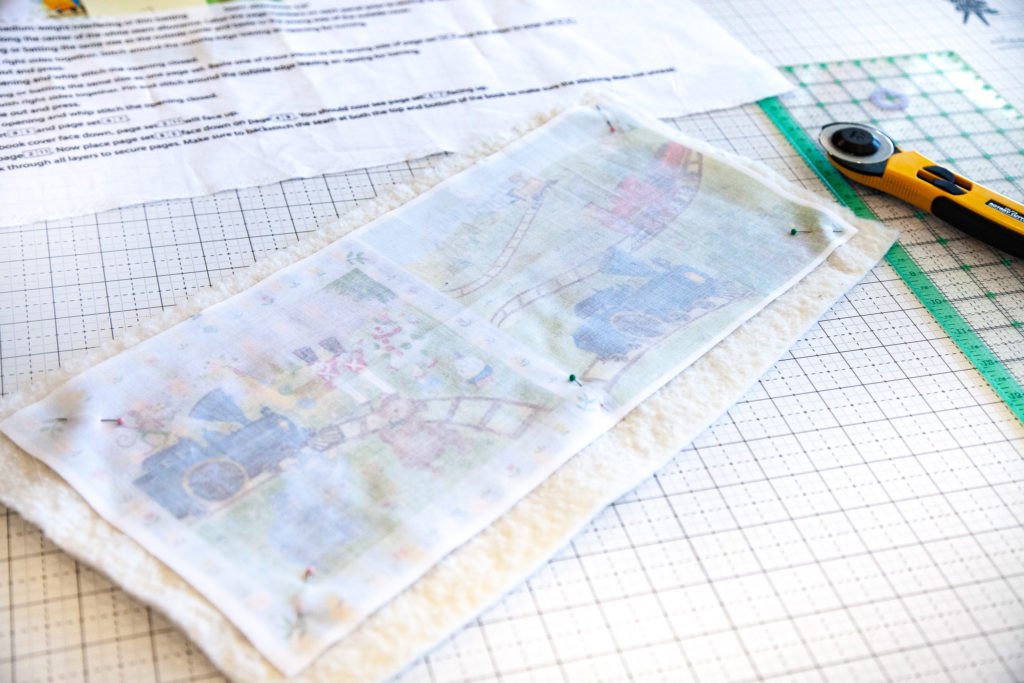 Begin by cutting a piece of batting slightly larger than the cover pages. Place the coordinating pages (indicated on the instructions) with right side facing the cover pages. Pin through all three layers. Stitch 1/4″ around the edges, leaving a 3-4″ opening. Trim the batting so it is flush with the fabric edges, clip the corners and turn right side out.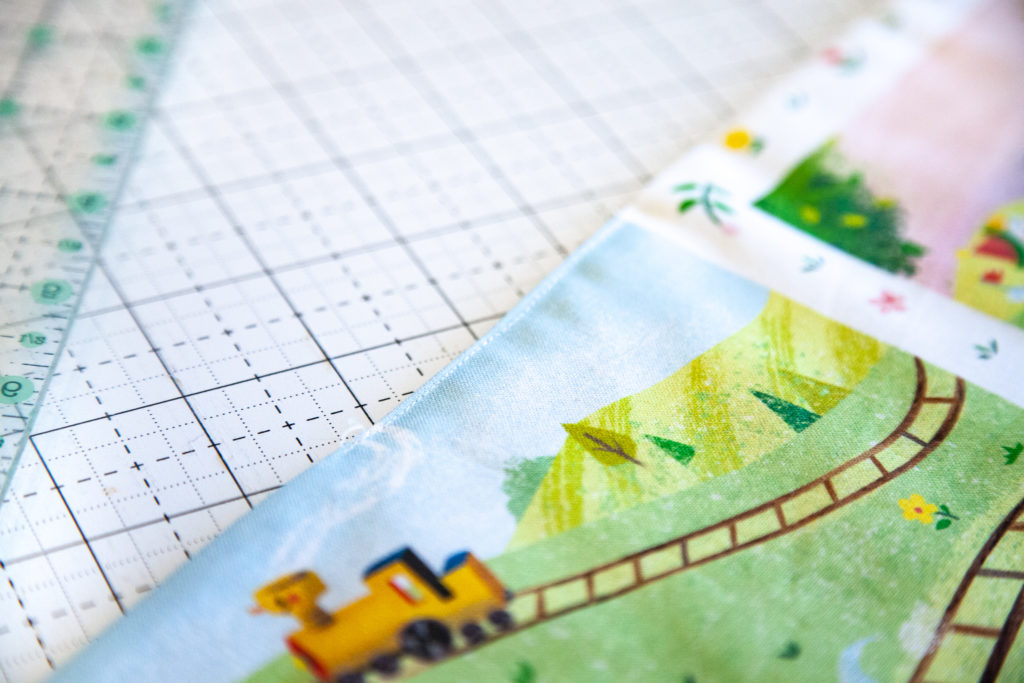 Whip stitch or edge stitch the opening. Here you can see I used my machine to edge stitch the opening.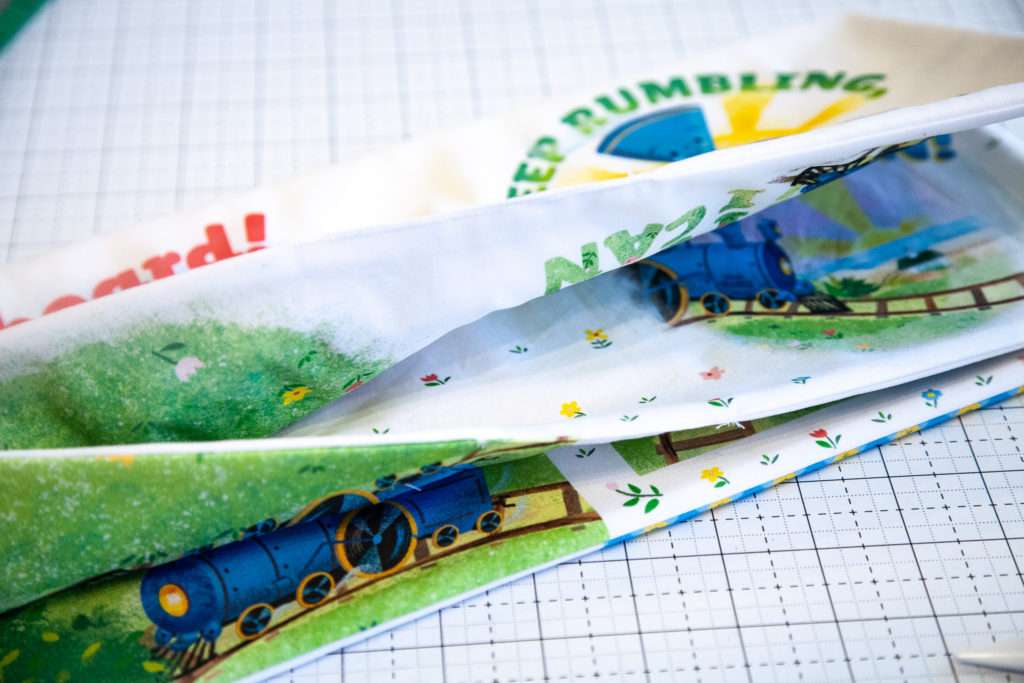 Repeat these steps with the next two sections. The instructions will tell you which pages to pair together. After all three sections are complete, lay them in order (refer to the instructions for the correct order).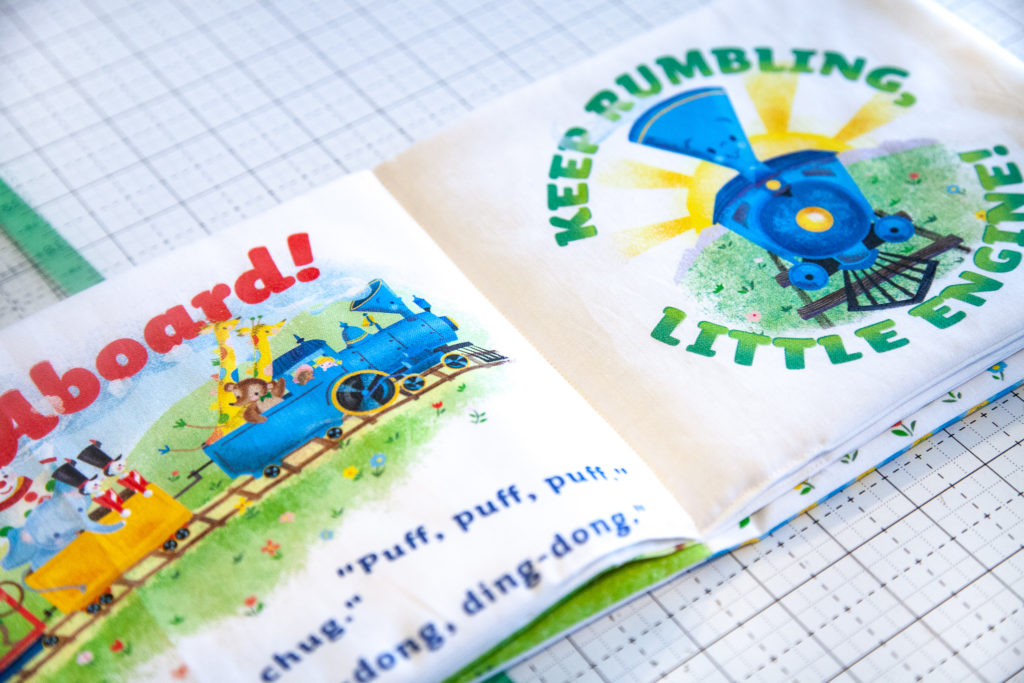 Stitch through all three layers along the center of the book. Make sure to back stitch a few times at the beginning and end of this line of stitching for reinforcement.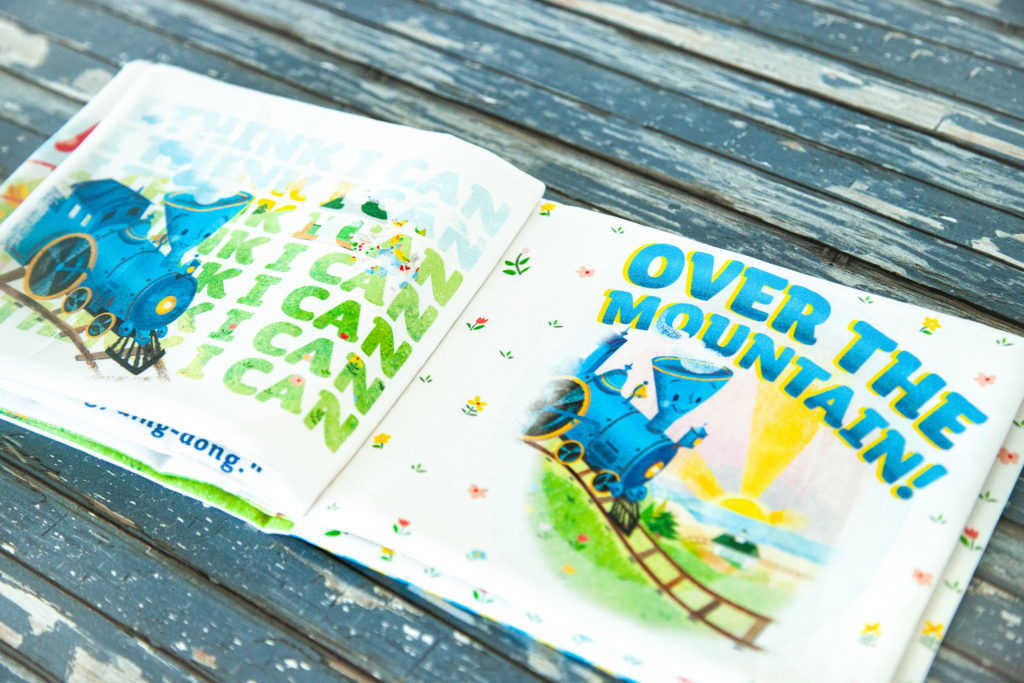 And that's all there is to it! We can't stress enough how quick and easy this is to make. Give the gift of literacy to our very youngest readers with this charming and timeless quiet book.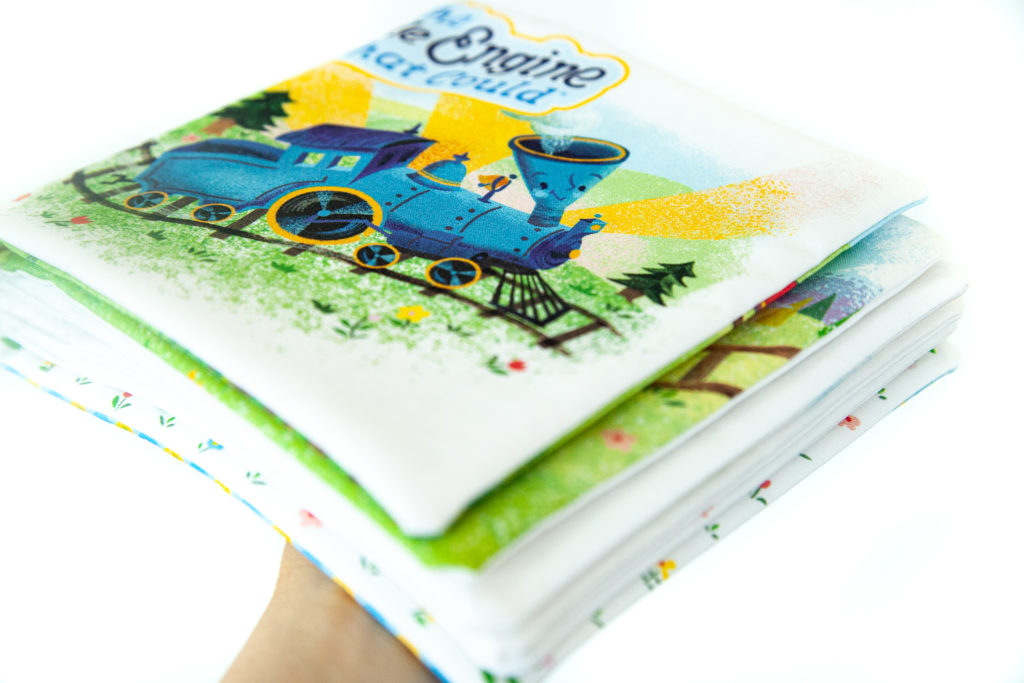 The Little Engine That Could fabrics, designed by Jill Howarth, are available now at your favorite local and online quilt shops. Pick up yours today and share your makes with us on Instagram using #thelittleenginethatcouldfabric, #rielyblakedesigns, #iloverileyblake, and tag us @rileyblakedesigns.
Thanks for stopping by!