I have the easiest project idea for you today! This super cozy looking throw size quilt is made with pre-cut fabric from the brand new Tranquility collection designed by Gerri Robinson.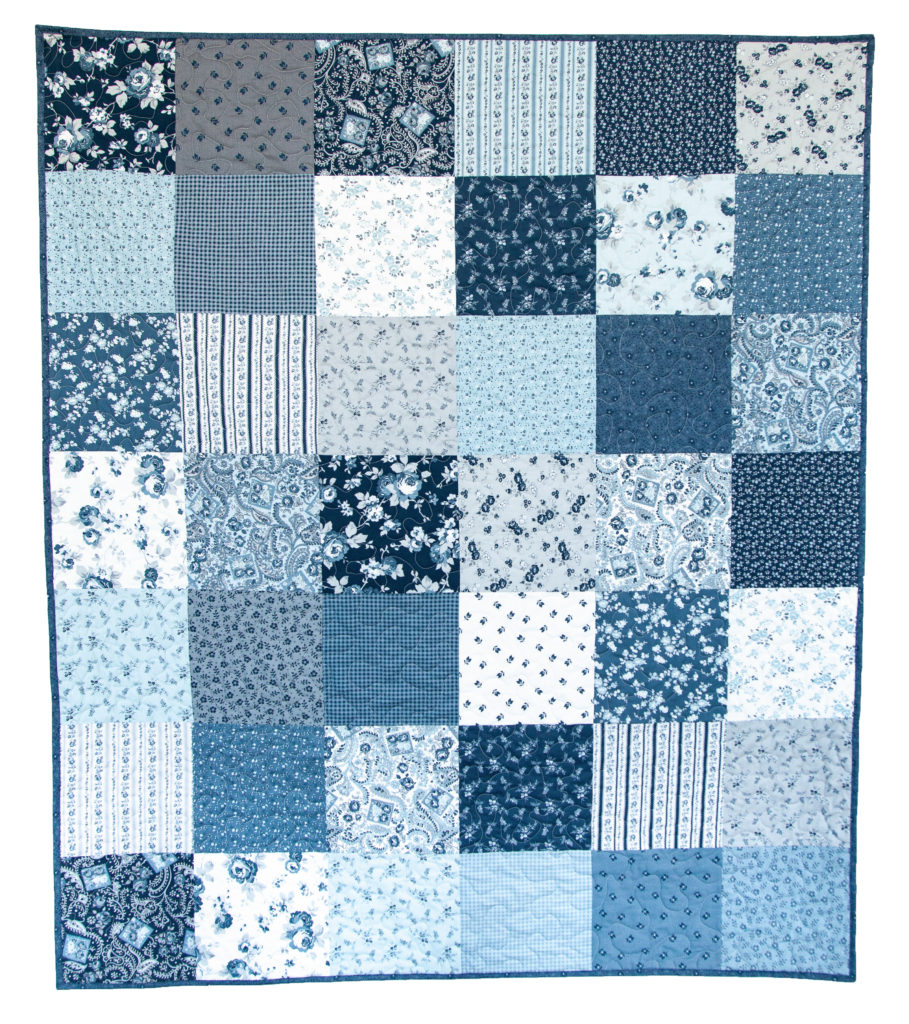 Tranquility is a mostly monochromatic line of gorgeous florals, strips, and checks in blue and gray. Put these prints together, and you might be reminded of your favorite pair of perfectly faded denim jeans!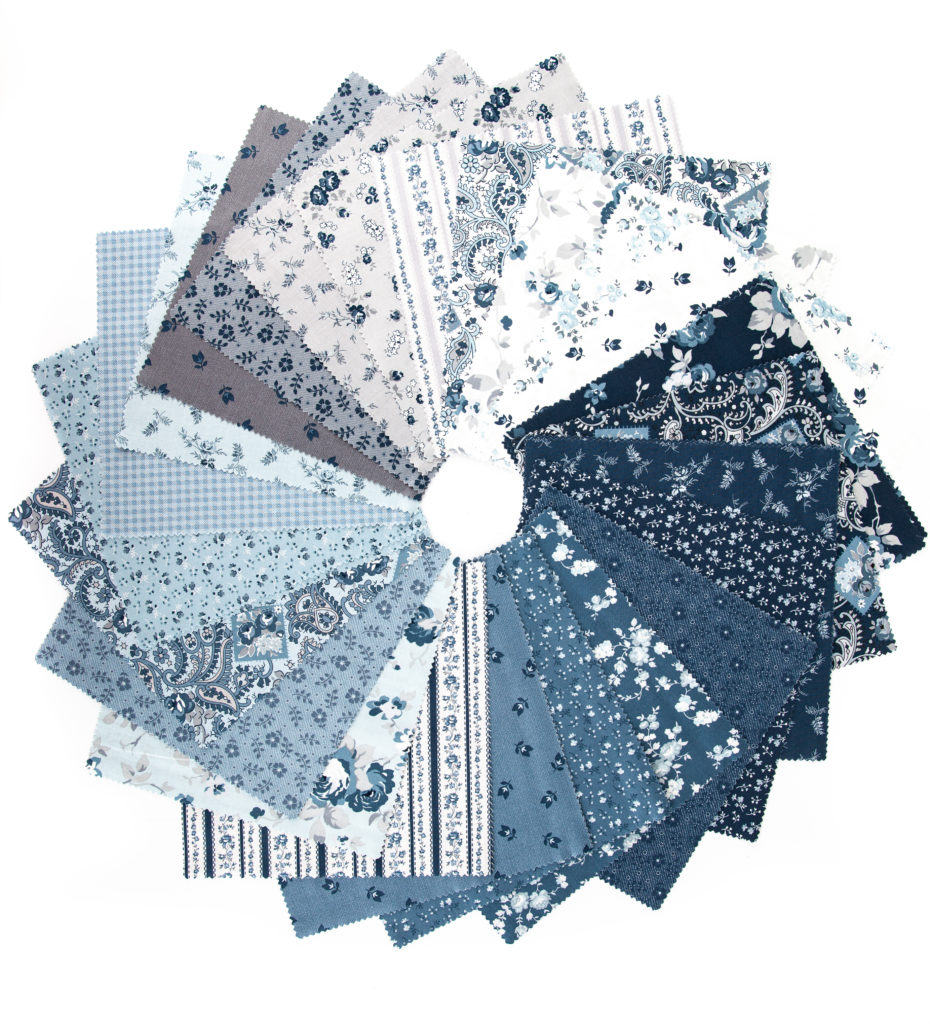 This quilt is as beginner-friendly as they get, and hardly needs a tutorial, but I will jot down some basic instructions for assembling the quilt top that the absolute beginner might want to refer to.
To make this quilt, you will need:
1 – 10″ stacker of Gerri Robinson's Tranquility fabric
7 – 2 1/2″ strips Navy Tranquility Flowers for the binding
batting
fabric for quilt back
Begin by laying out the 10″ squares 6 across and 7 down. Alternate the squares so that no two designs are right next to each other. You want this to look random and scrappy.
Once you have the layout exactly how you like it, sew the first row of squares. Press all of the seams in the same direction.
Now sew the second row of squares. Press all of the seams in the opposite direction you pressed the first rows. By doing this, your seams will "nest" neatly against each other when you sew the finished rows together.
Repeat this step for all of the rows — sew the squares to create one long row, then press the seams in the opposite direction of the previous row.
Next, sew all of the rows together. You want to match up the seams as much as possible. It might help to pin at the seams to make sure they match up neatly. Press the seams open, or press the seams to one side. Whichever way you prefer.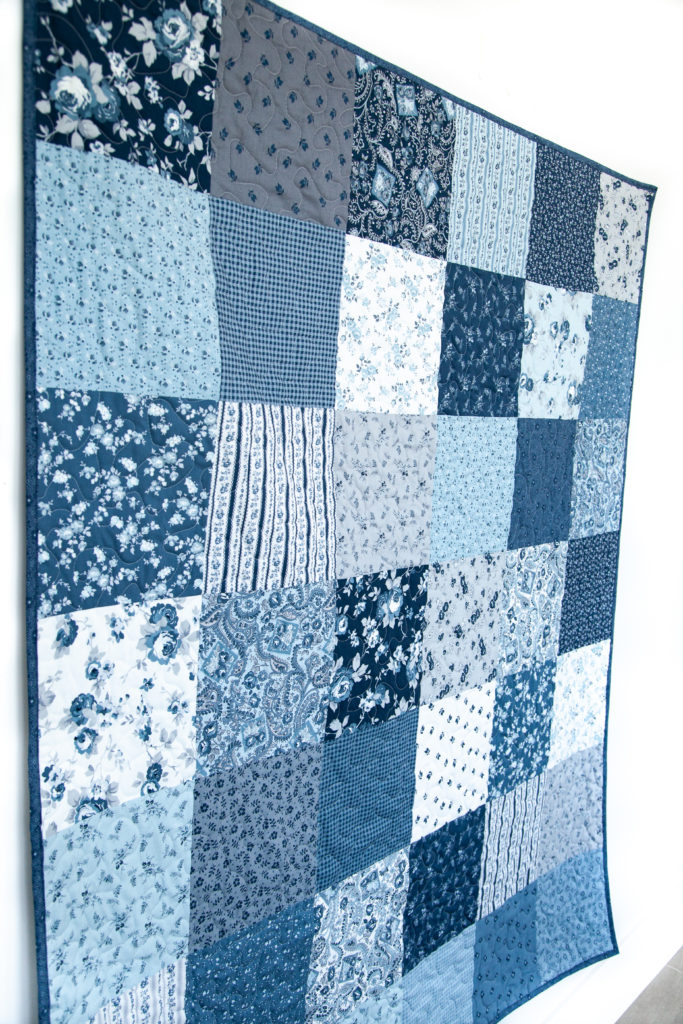 That's all there is to it! Once you have the quilt top finished, you can either send it off to a professional quilter, or if you are feeling confident, you can baste and quilt it on your home machine.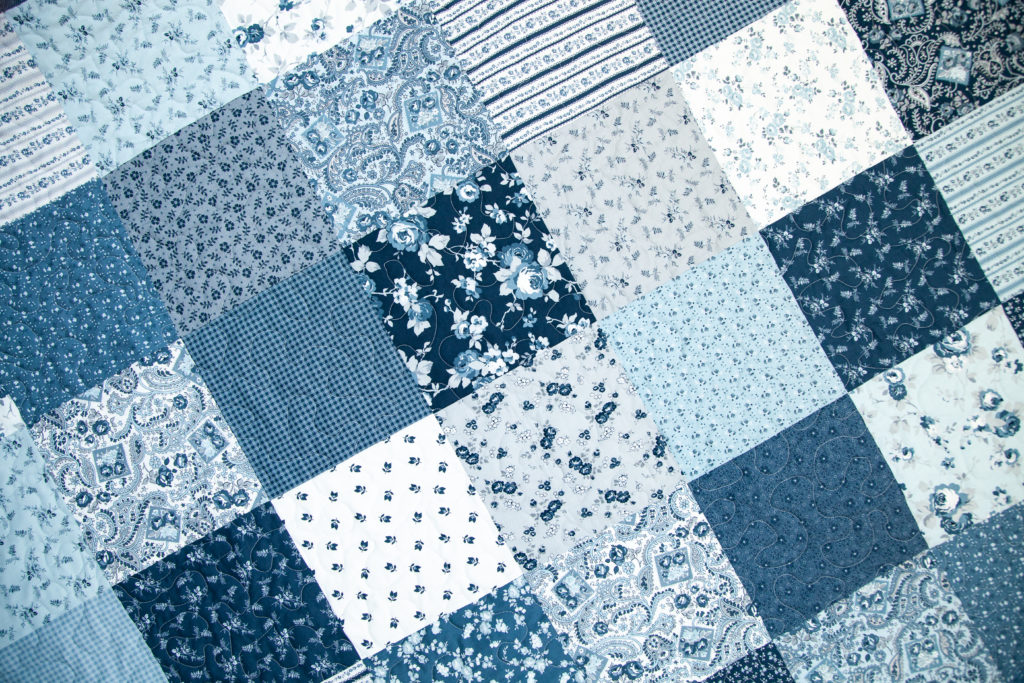 I quilted this on my home machine with a quick and easy stippled design.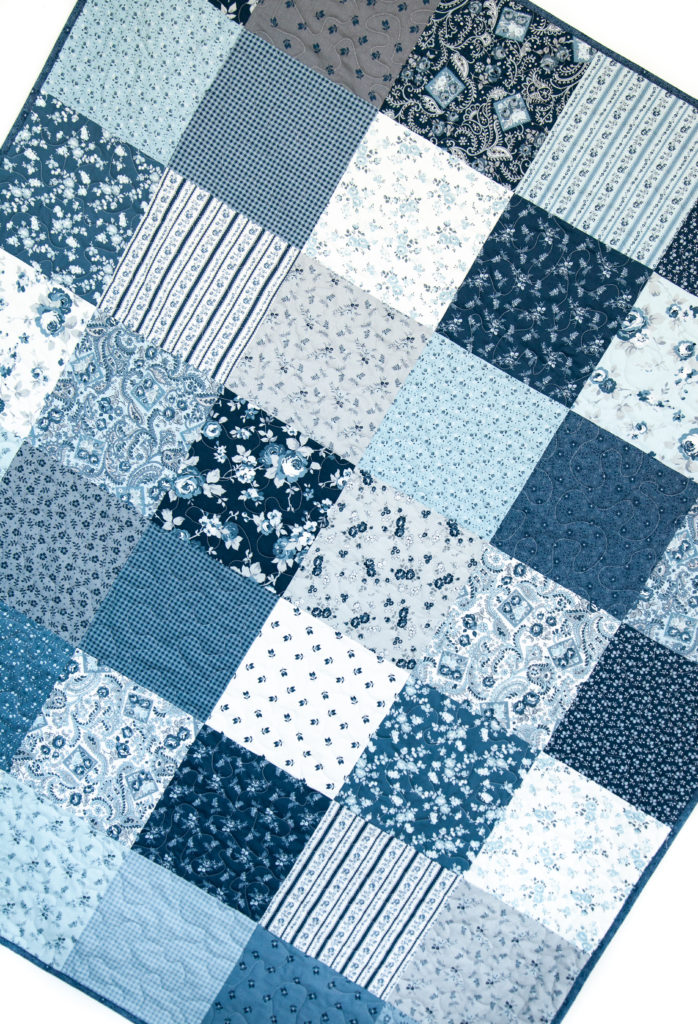 Isn't this dreamy? My nineteen-year-old son told me this is his favorite quilt I have made to date. When I asked him why, he said it looked super cozy and the florals looked "very manly." Ha ha! Thanks to Gerri Robinson for this fabulous collection of "manly florals!"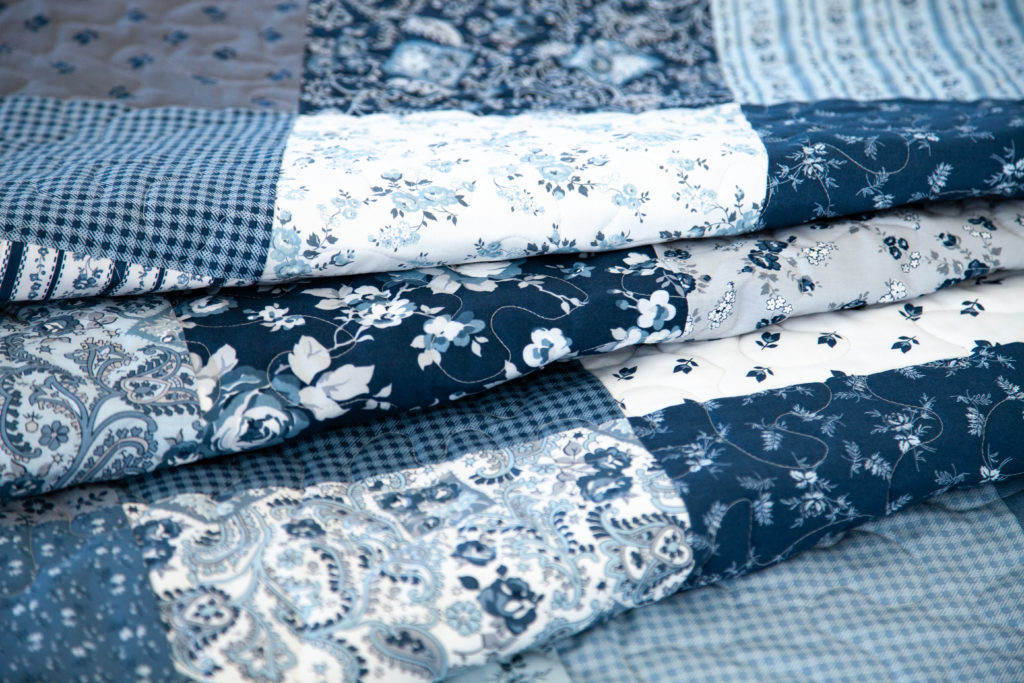 This quilt is proof that there is beauty in simplicity. This would be the perfect gift for your favorite high school grad, college student, newlyweds, or, let's be honest, anyone at all! Pick up your Tranquility pre-cuts and whip up one of these fast and easy Giant Patchwork Quilts in no time!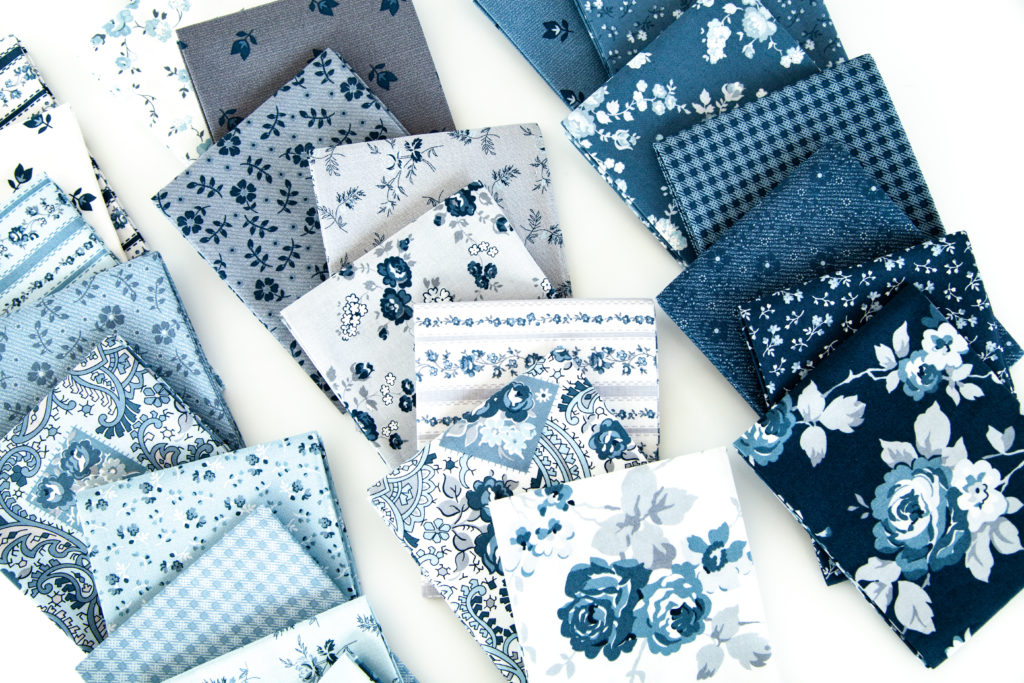 Gerri Robinson's Tranquility collection is coming soon on its way to local and online quilt shops! Pre-order your fabric bundle and share your makes with us on Instagram using #tranquilityfabric, #rileyblakedesigns, #iloverileyblake, and tag us @rileyblakedesigns.
Happy Quilting!