We are super excited to be participating in Beverly McCullough's Vintage Home Book Tour! Beverly is a talented fabric designer, so it was no surprise when she announced her new book, Vintage Home, which is full of beautiful handmade project ideas for the home.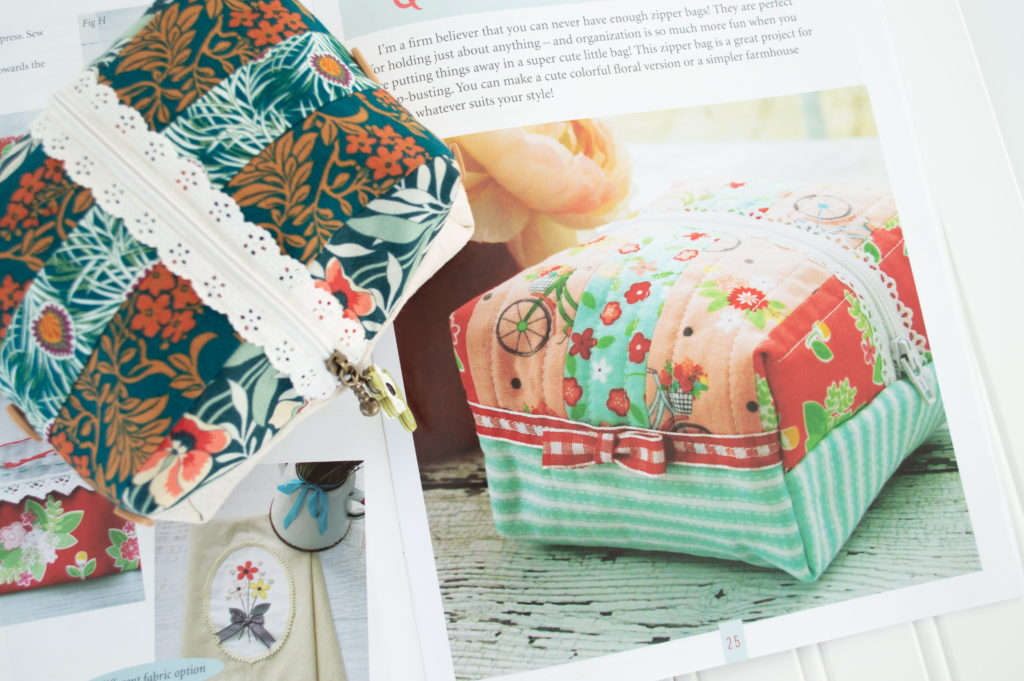 I decided to make the cute box-shaped zipper bag. Isn't it cute?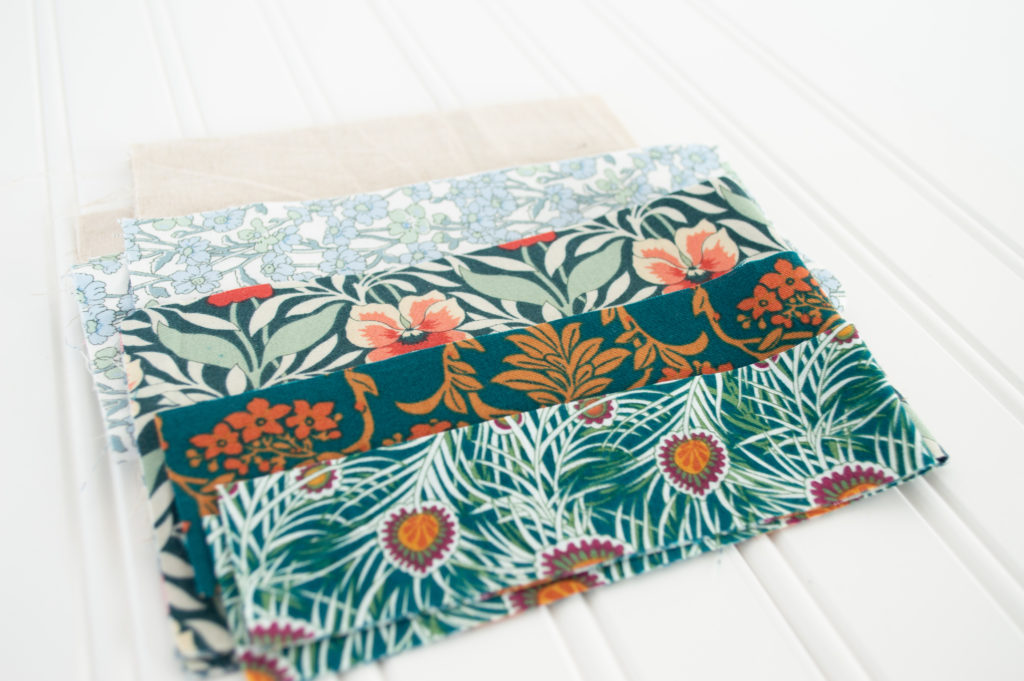 We recently received sample yardage of the Hesketh House fabric collection by Liberty Cotton, and this was the perfect opportunity for me to play with these gorgeous prints! Paired with our Riley Blake Linen, it is indeed a beautiful sight! Riley Blake Designs is the exclusive distributor for Liberty Cotton in the U.S. Be sure to look for more Liberty fabrics in the future because we are all heart eyes for these beautiful prints and we have a LOT of projects in the works to share with you!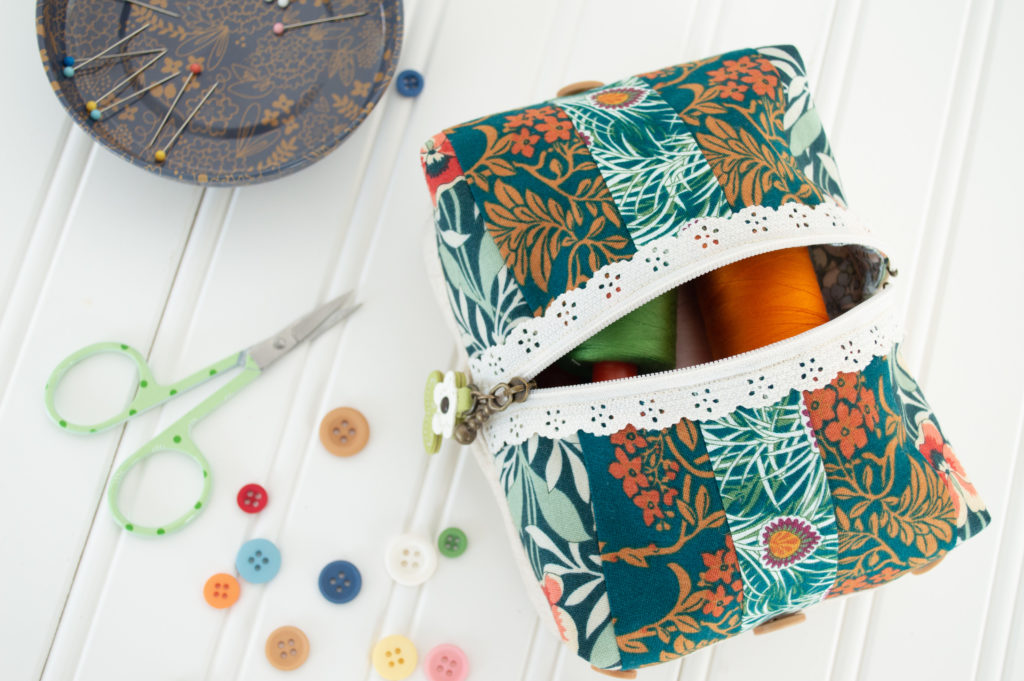 For the outside of the bag, I used the rich green and orange prints. The luscious foliage and deep colors juxtaposed against the light, airy linen makes a perfect combination. For the bag interior, I used the soft blue mini floral print — a lovely contrast and a fun surprise to see when you open the zipper.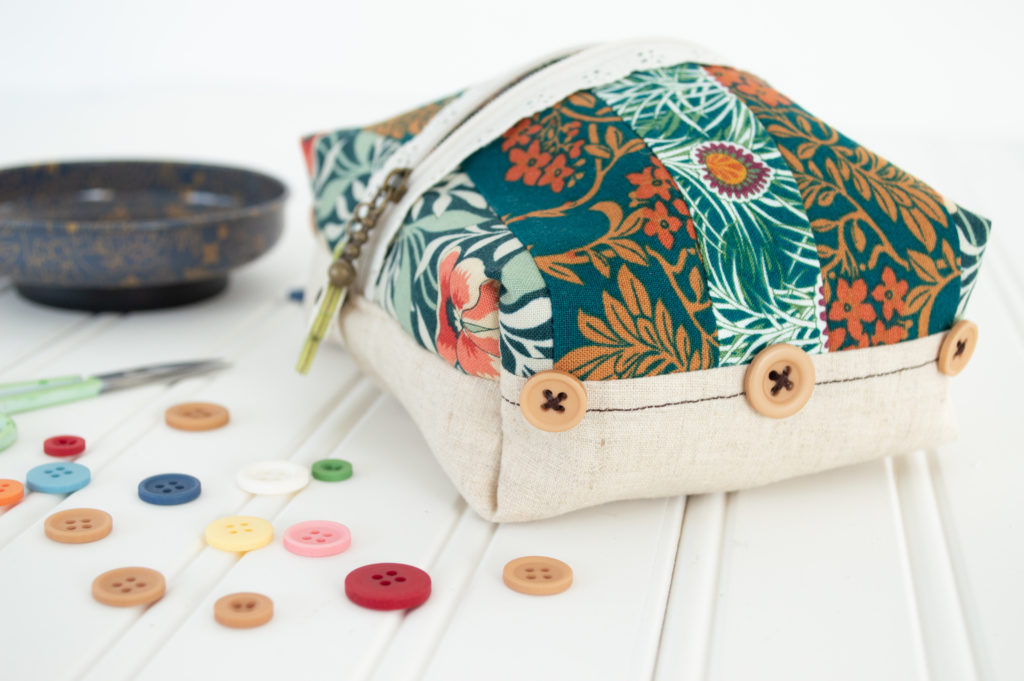 In the book, Bev suggested using a ribbon trim around the center of the bag. Instead, I opted to embellish the ends with some sweet little buttons from Lori Holt's Cute Little Button Jar. Perfect!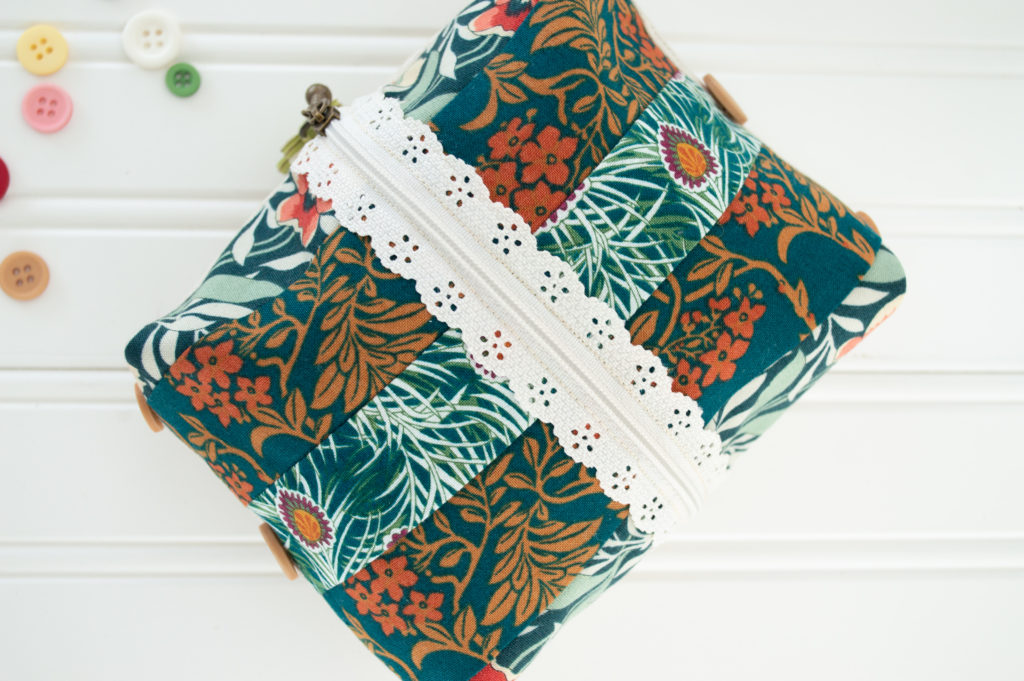 The exposed lace zipper really is a fun touch, and so easy to install! I will definitely be using more of these in the future.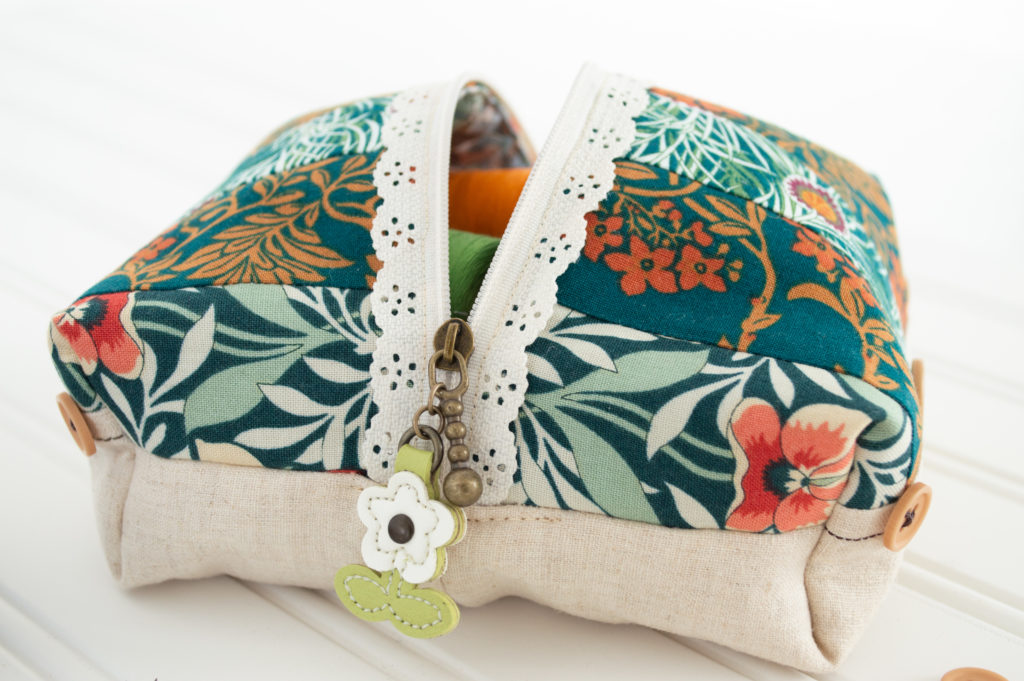 Adding a little zipper charm is always a fun finishing touch to a handmade bag. I found this one in my box of sewing goodies and knew would be perfect!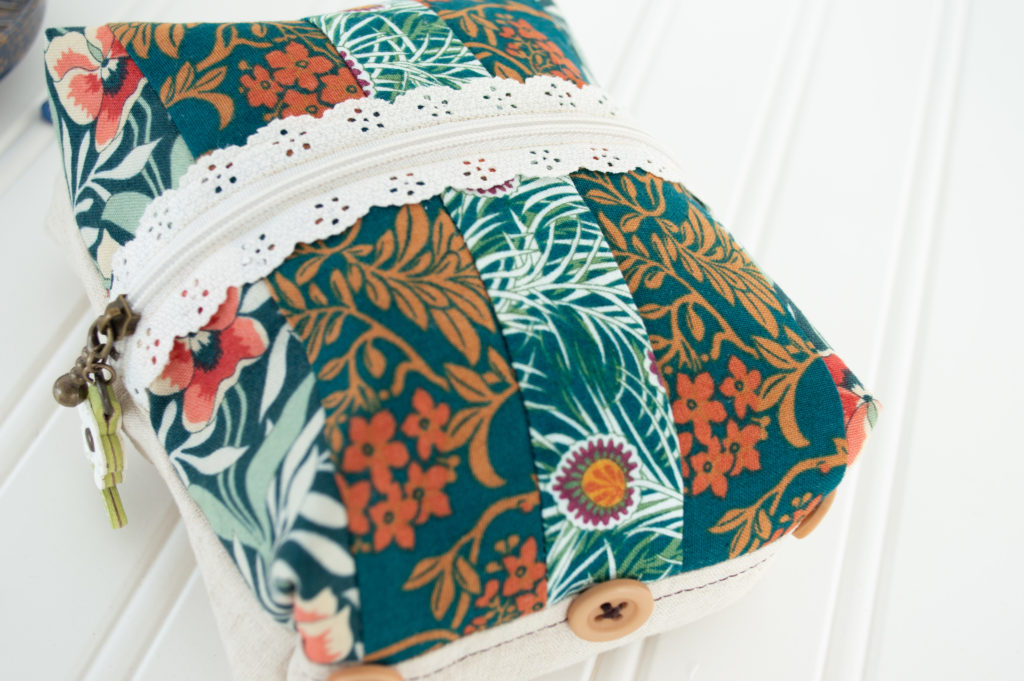 The gorgeous Hesketh House collection of quilting weight cottons is scheduled to arrive in U.S. stores in March, 2019. We can't wait! To ensure you get your hands on some, be sure to contact your local quilt shops and ask them to pre-order.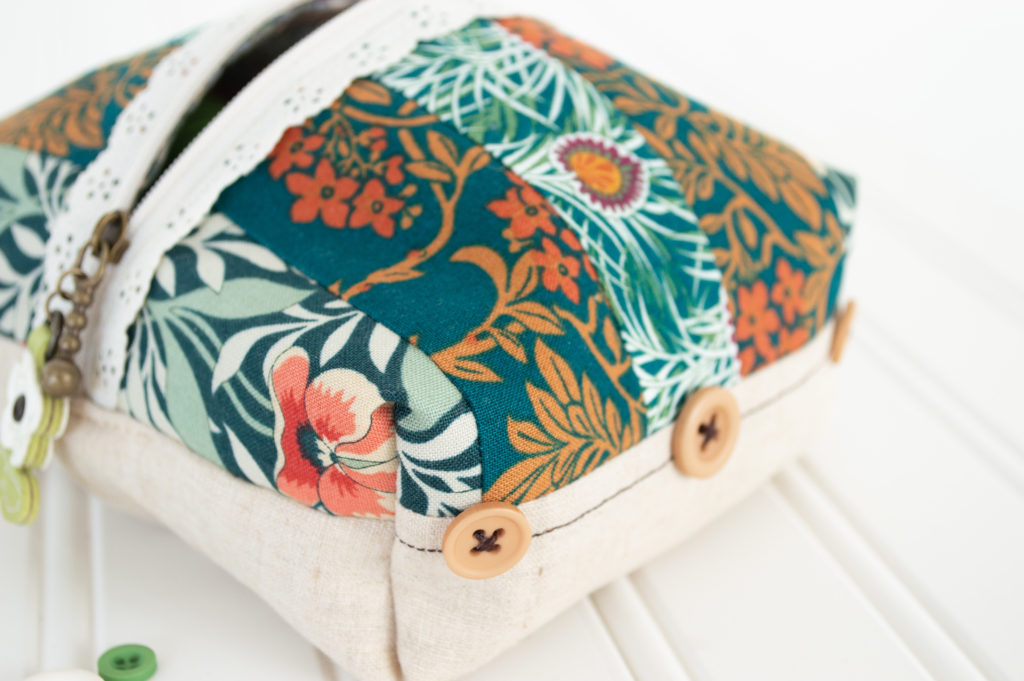 Beverly's Vintage Home Sewing book is available now at your favorite local and online quilt shops. We are giving away a copy of Beverly's book + a fat quarter bundle of her upcoming collection (shhhhh…this collection isn't even in stores yet!), called Vintage Keepsakes, which features Beverly's signature vintage charm paired with gorgeous shades of aqua, pink, red and grey.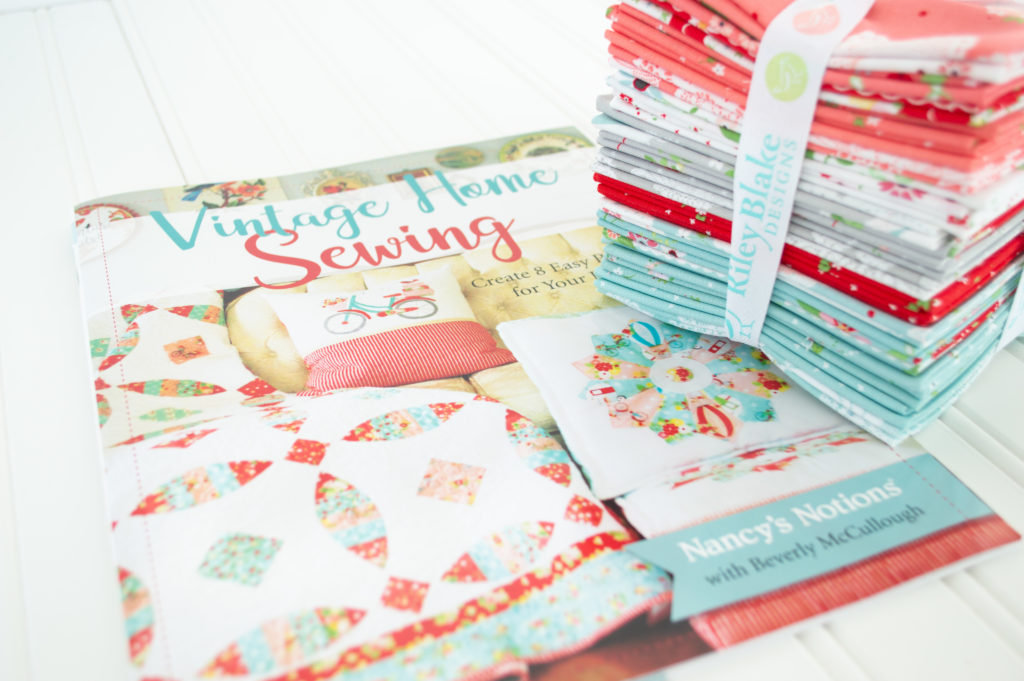 Enter below for a chance to win your very own copy of Vintage Home Sewing and a fat quarter bundle of Vintage Keepsakes!
Click HERE if on mobile and HERE if on desktop!