We are SUPER excited to share a fun quilt with you today! The Vintage Little People Quilt Kit is heading to stores everywhere and we can't wait to give you a sneak peek!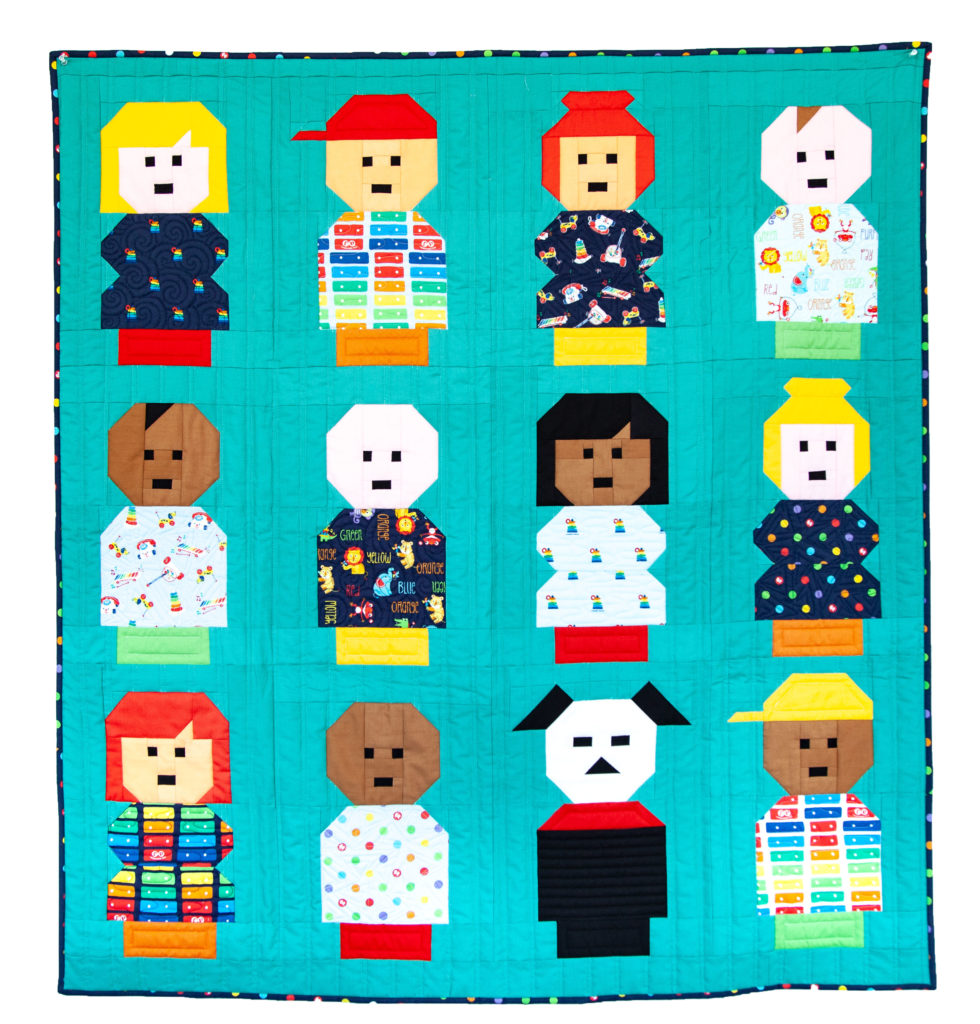 This 48" x 51" quilt is loaded with nostalgia and cuteness!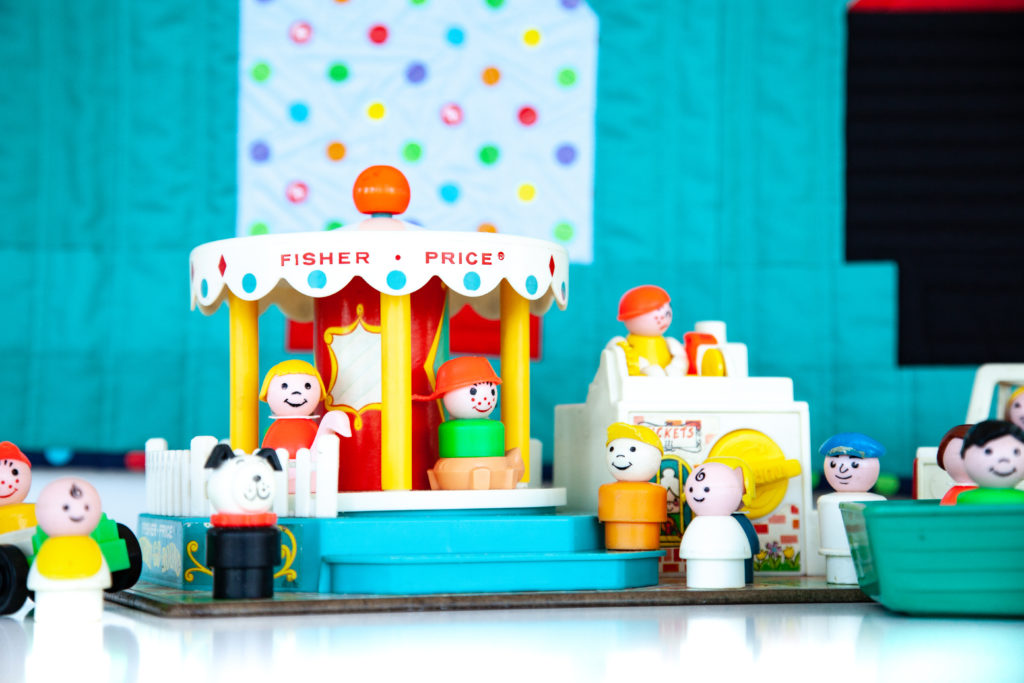 Who can forget these characters — the smiling dog, the adorable baby, girls with bobs and pigtails, boys in baseball caps….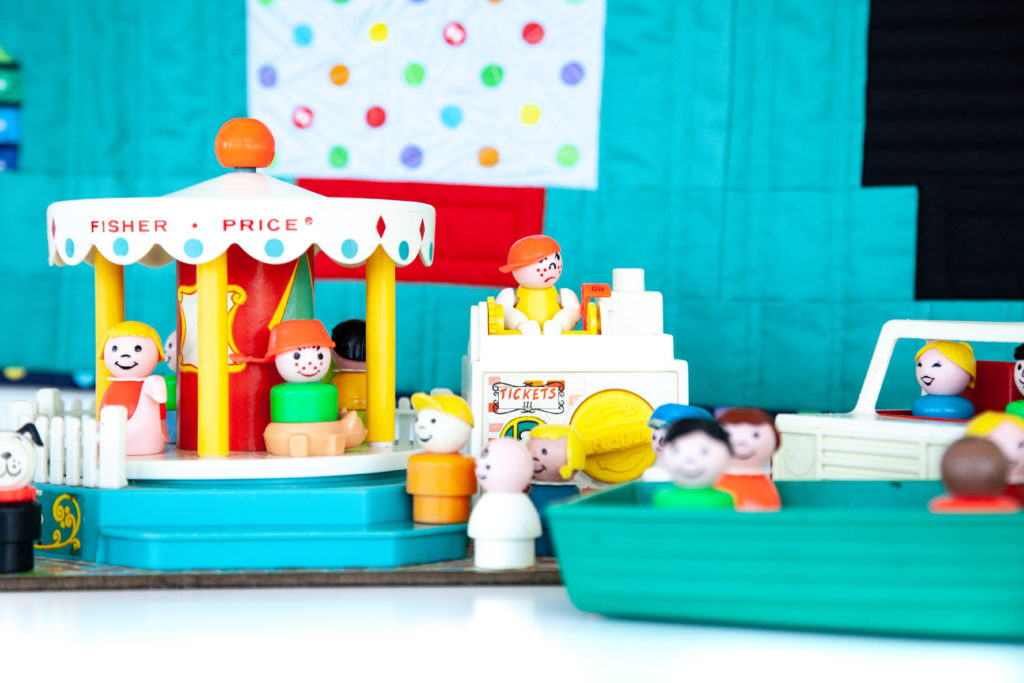 …and did anyone ever wonder why one boy wore a pot on his head?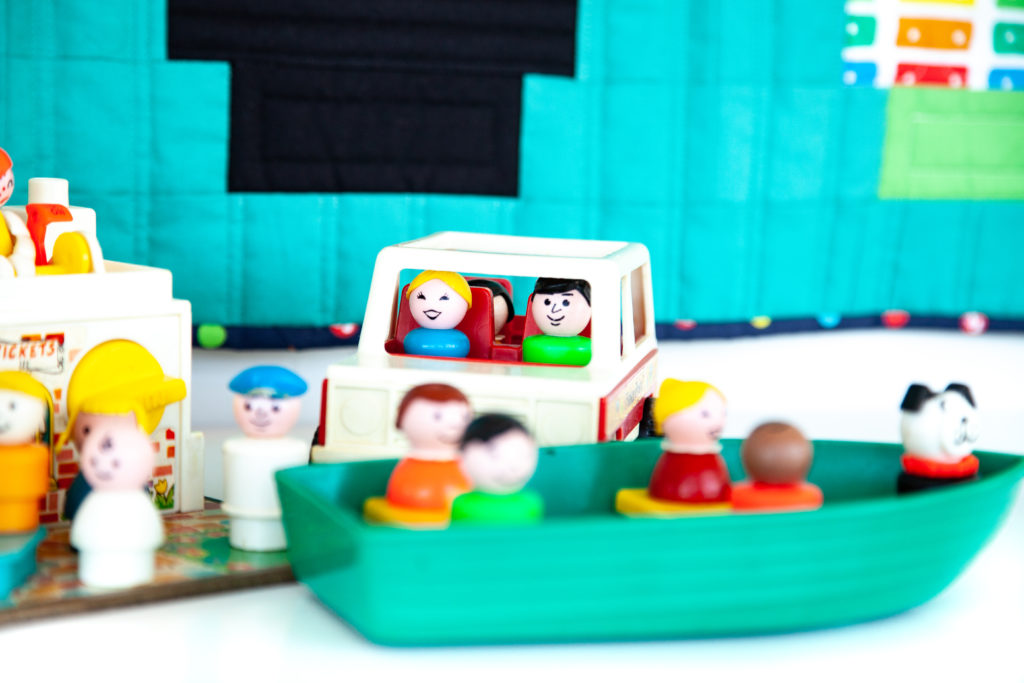 You'll find these same friendly characters in this quilt designed by Kelli Fannin.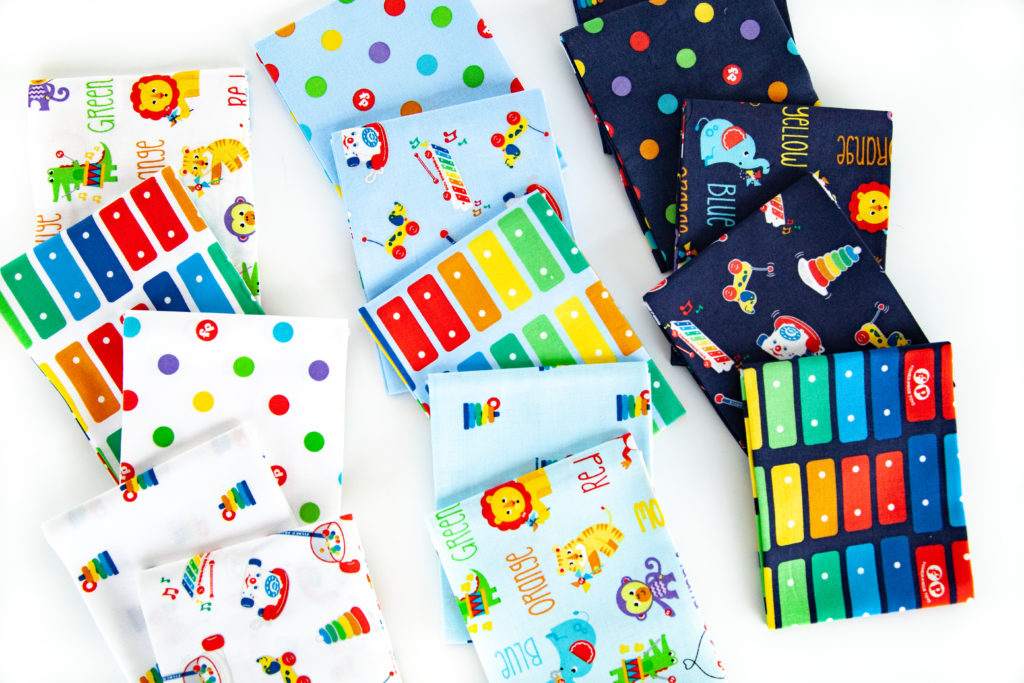 The Vintage Little People quilt features the officially licensed Fisher-Price fabric collection. With the bright colors and classic toys Fisher-Price is known for, these fabrics bring smiles to everyone who sees them.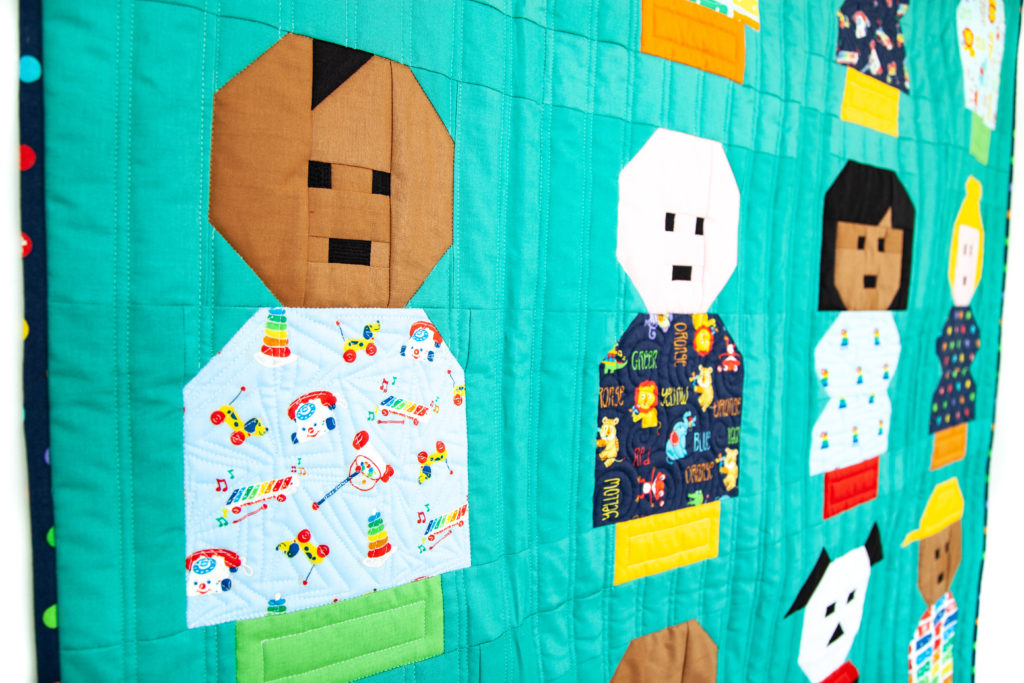 Here you see the toys on a light blue background for the boy body. How cute is this?!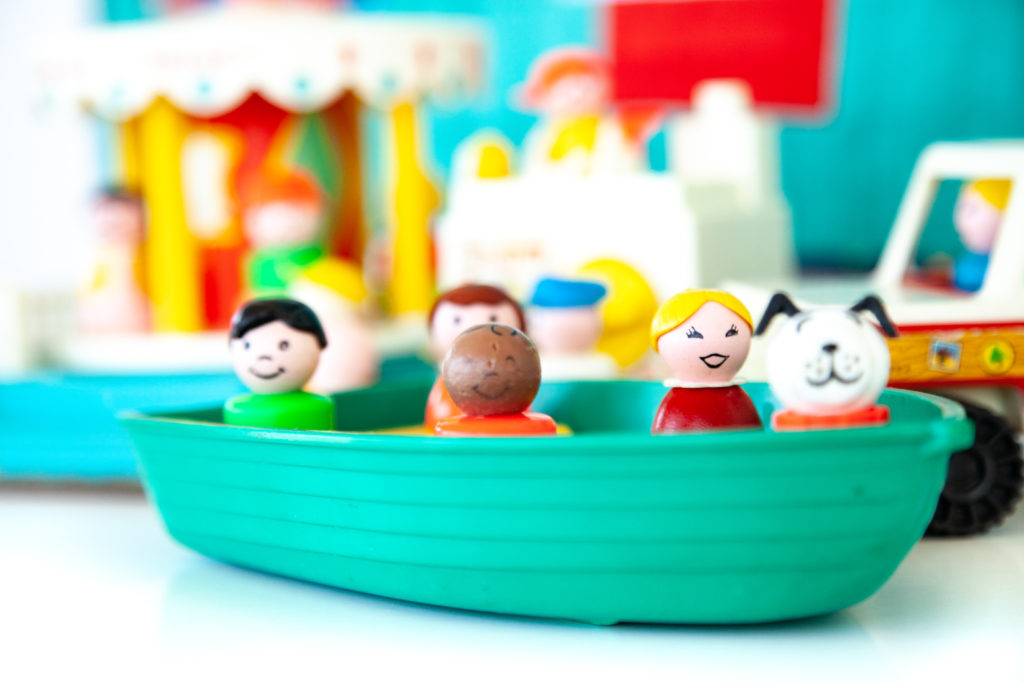 Just as cute as the real deal! We know this quilt will be as loved and treasured as the original toys have been.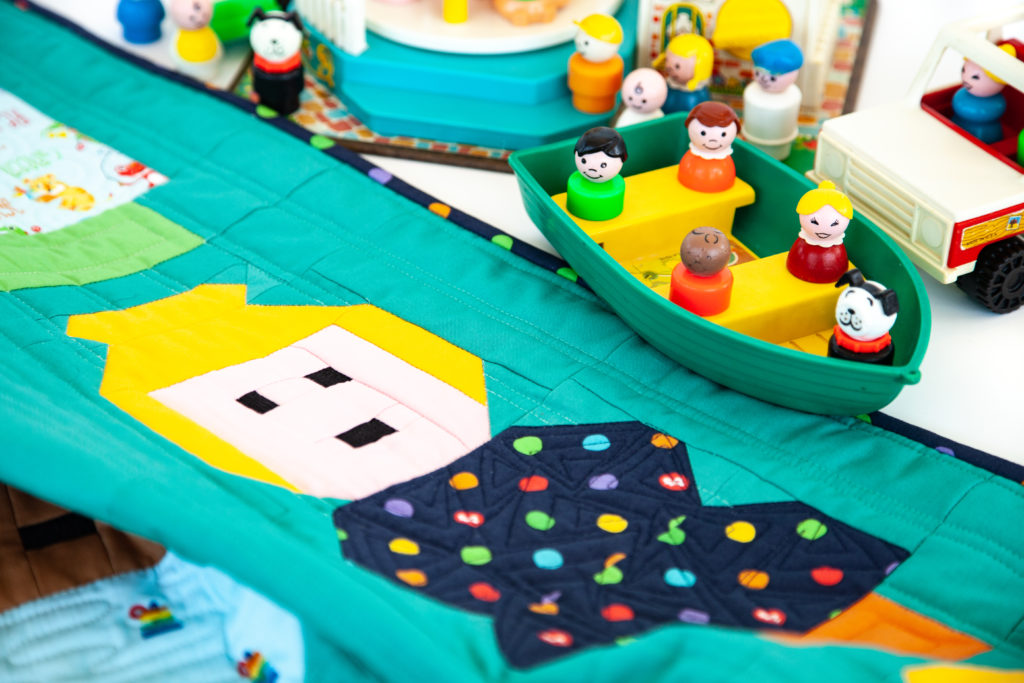 From dots to toys to animals and text, this collection is absolute eye candy!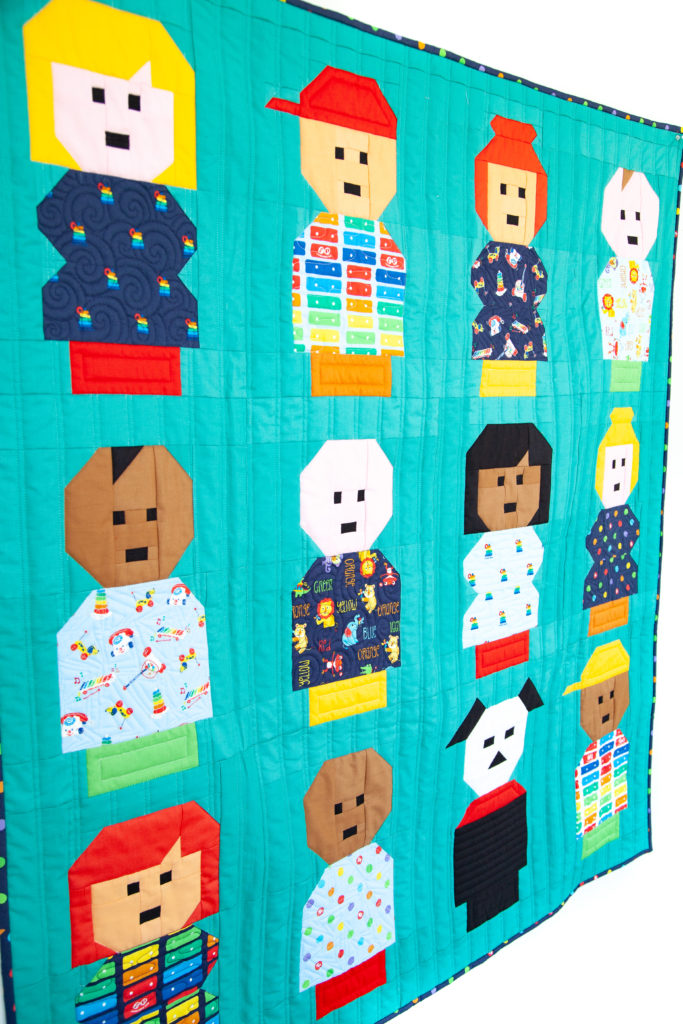 Each character in the quilt is special and unique, just as each child in our lives are special and unique.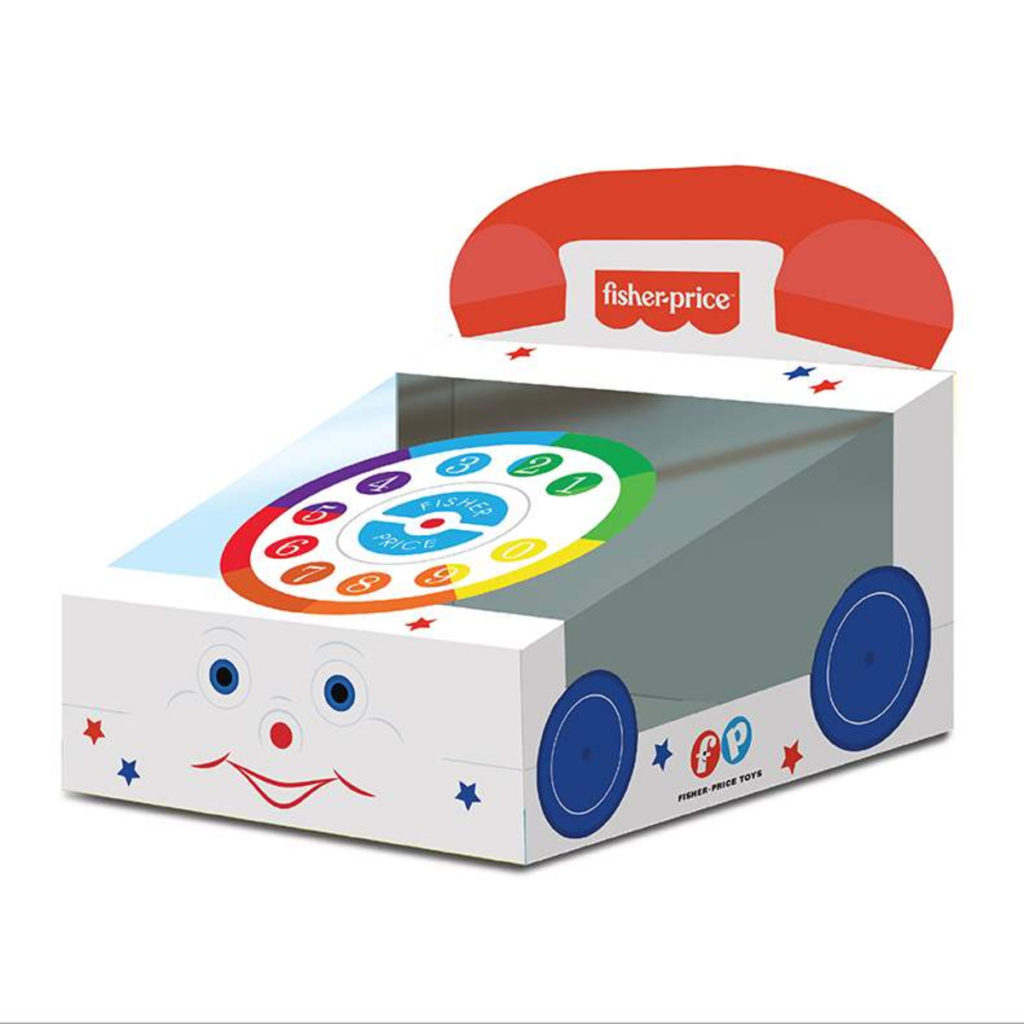 One of our favorite parts about this quilt kit is the packaging! Take a look at this adorable box, made to look like the iconic Fisher Price® telephone! Can't. Stand. The. Cuteness.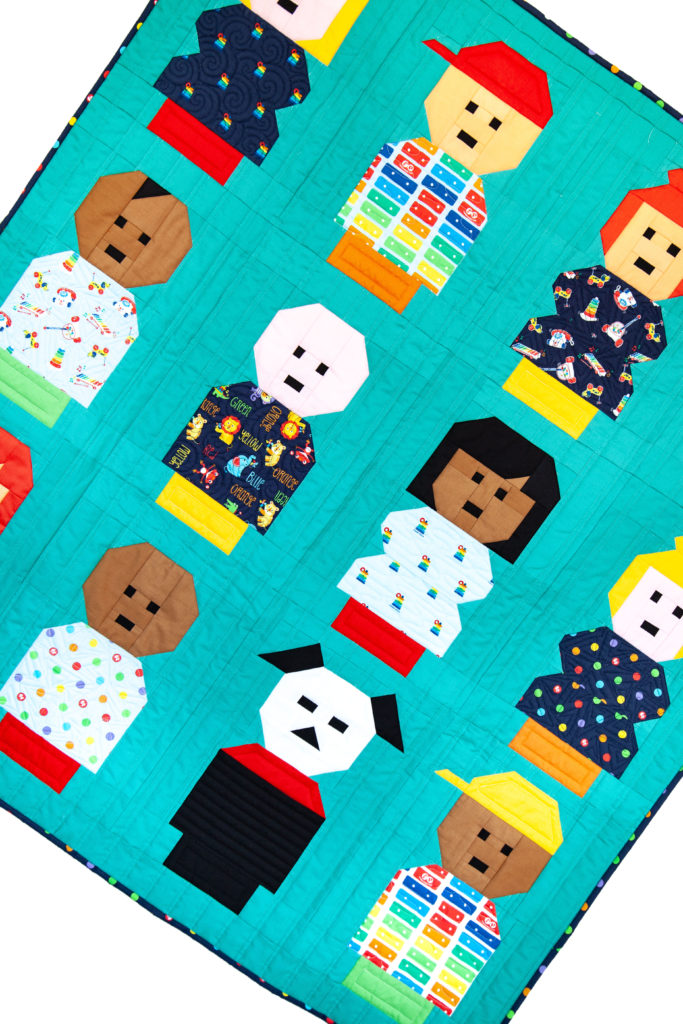 The Vintage Little People Quilt Kit is shipping to stores this month! Pre-order yours to make sure you get your hands on one of these keepsakes!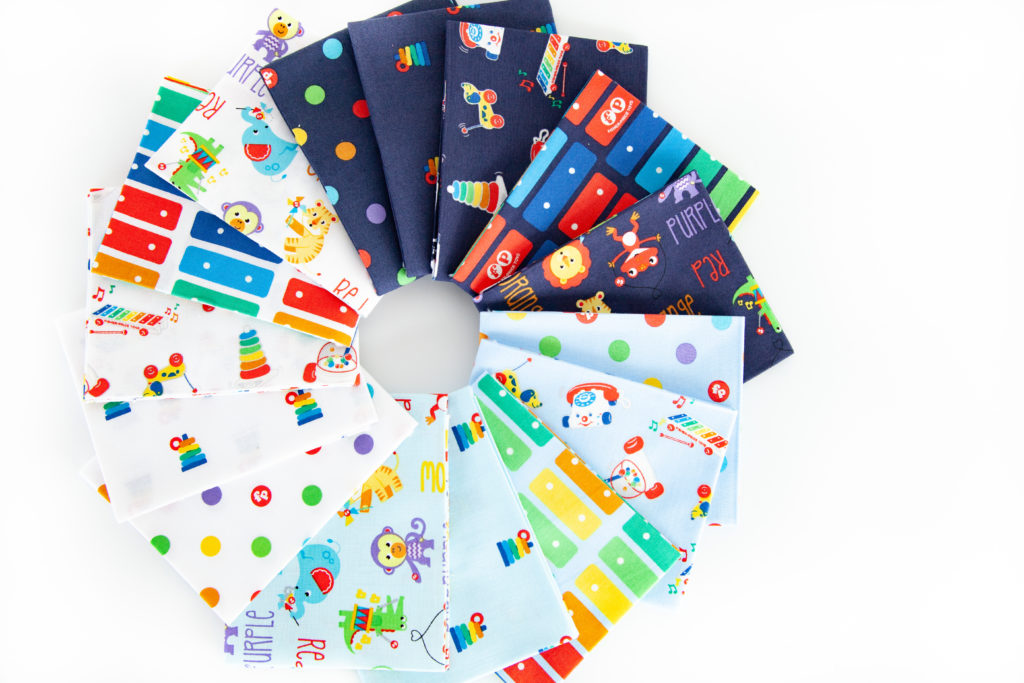 Fisher Price® fabric is available now. You can pick up yours today and share your makes with us on Instagram using #fisherpricefabric, #rileyblakedesigns, #iloverileyblake, and tag us @rileyblakedesigns.
Happy Quilting!