It's time for another Riley Blake Designs Weekly Roundup, where we discover out what you are making and round up our favorite projects from around the internet! This week we have gathered quilts and projects from blogs and Instagram that we know you will love just as much as we do!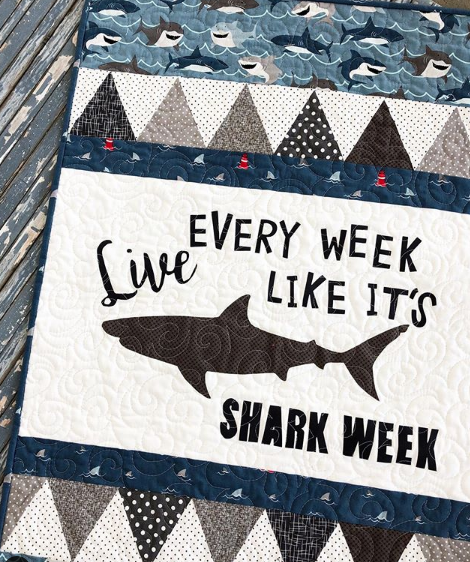 Instagram: Amanda @jedicraftgirl is celebrating Shark Week with this fabulous quilt made with Riley Blake basics and Sharks fabrics. So fun!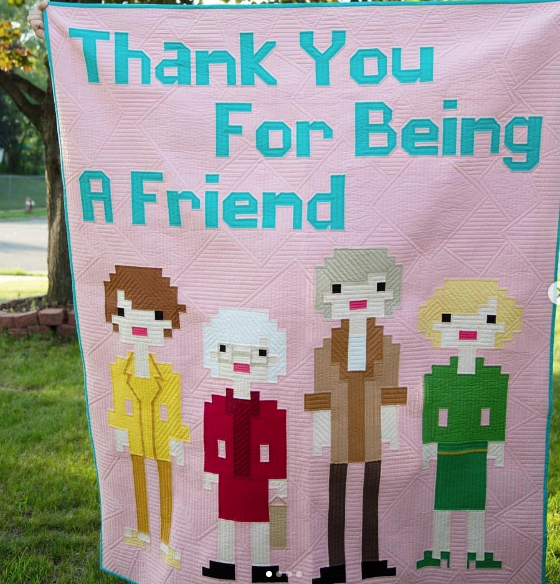 Instagram: This Golden Girls quilt by @danpkelly is the bomb! Dan used Riley Blake Confetti Cottons to create this masterpiece.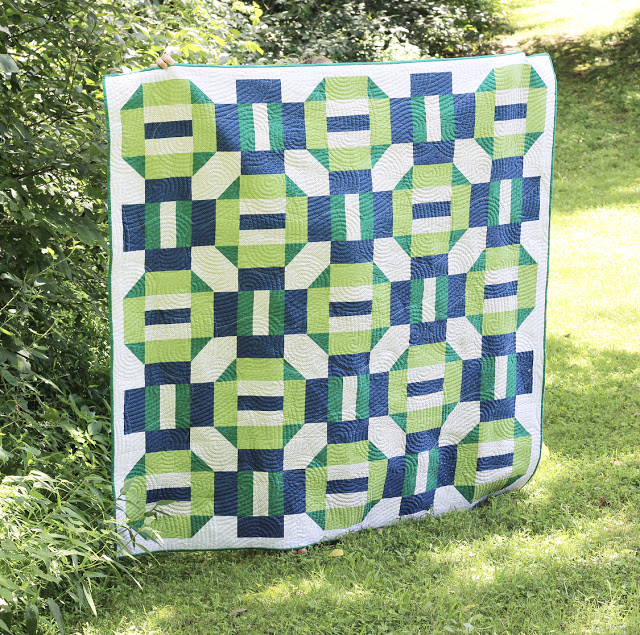 Amista Baker released a brand new Kisses Quilt pattern featuring Riley Blake Designs Kisses basics. Gorgeous! Grab the pattern HERE.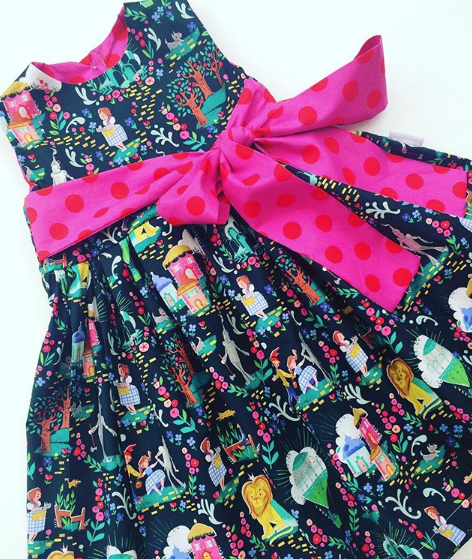 Instagram: Take a look at this stunning dress by @littlepeacreations made with Dorothy's Journey fabric designed by Jill Howarth!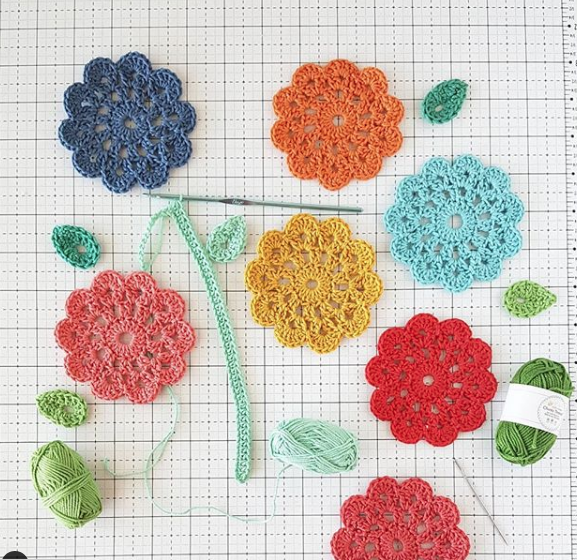 Instagram: Allison @woodberry_way made these cute flowers with Lori Holt's new Chunky Thread. Search #chunkythread for more project ideas and inspiration.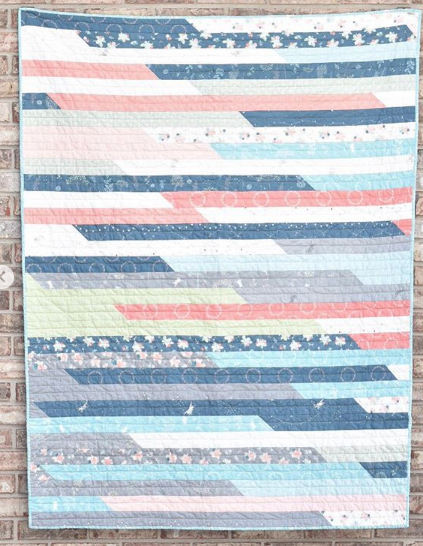 Instagram: This beautiful Jelly Roll Race Quilt was made with Fairy Edith fabric designed by Amanda Castor @materialgirlquilts. LOVE this!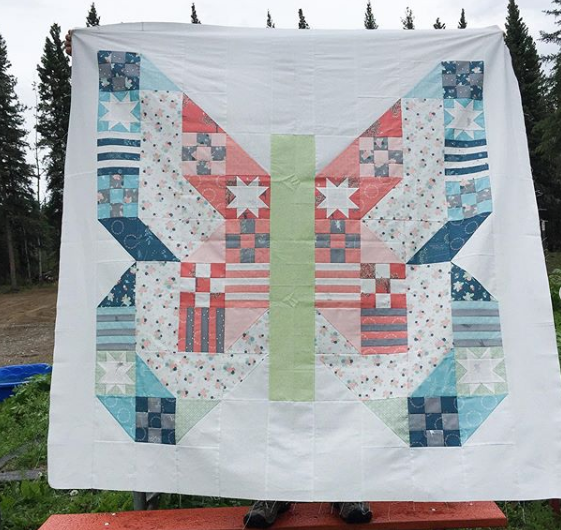 Instagram: Here is another breathtaking quilt made with Fairy Edith fabrics by @quiltedlullabies.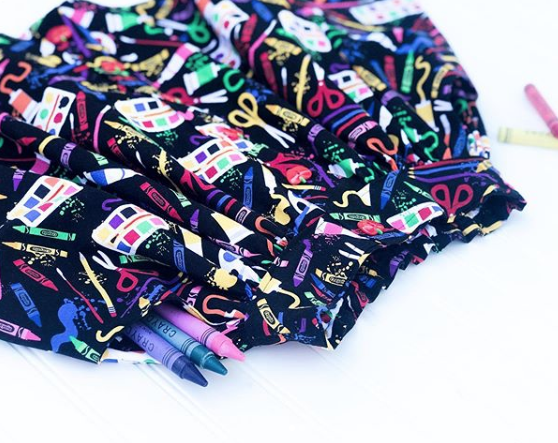 Instagram: Can you believe it's time for back-to-school? @heathers_handmades_yt made this adorable skirt with Riley Blake Crayola® fabric. Adorable!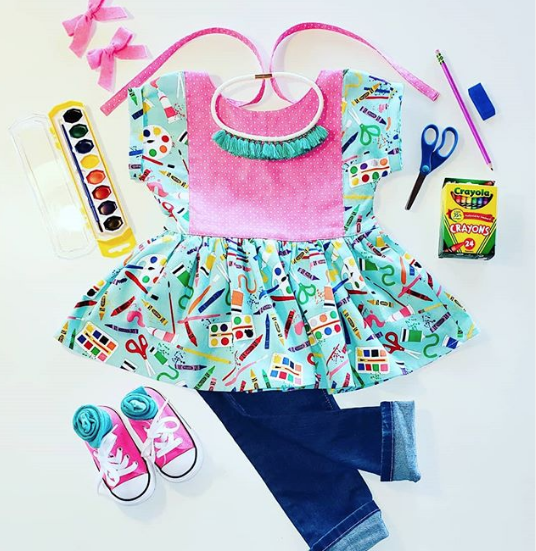 Instagram: And here is another fun back-to-school outfit by @depoe.robinbradley made with Riley Blake Crayola® fabrics.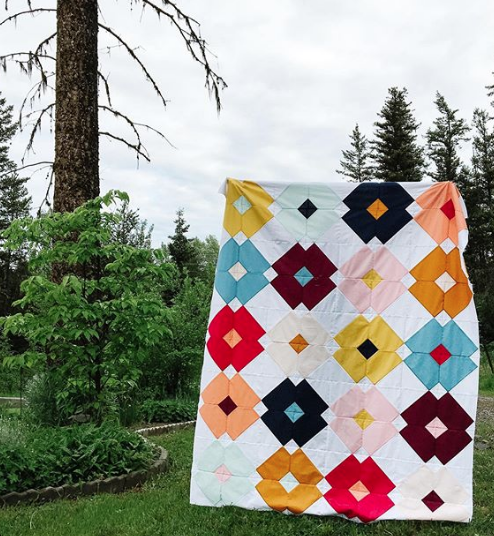 Instagram: WOW! Kelly-Anne @mystitchingjournal made this beautiful Flower Tile Quilt with Riley Blake Confetti Cottons. LOVE those colors!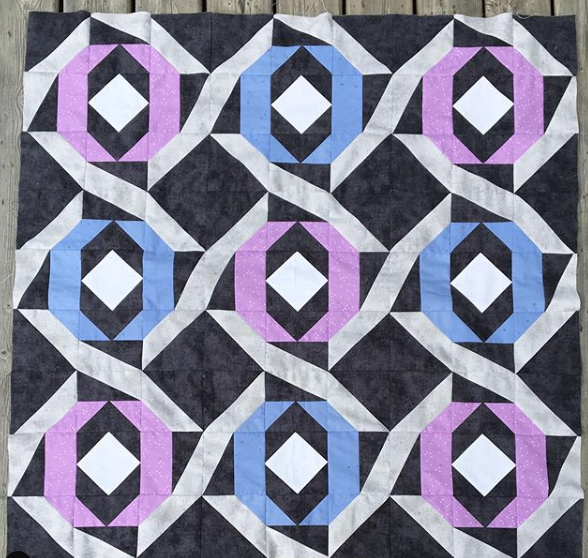 Instagram: This Tropical Storm Quilt, also by @mystitchingjournal, features Riley Blake Shades, Confetti Cotton, and Blossom basics.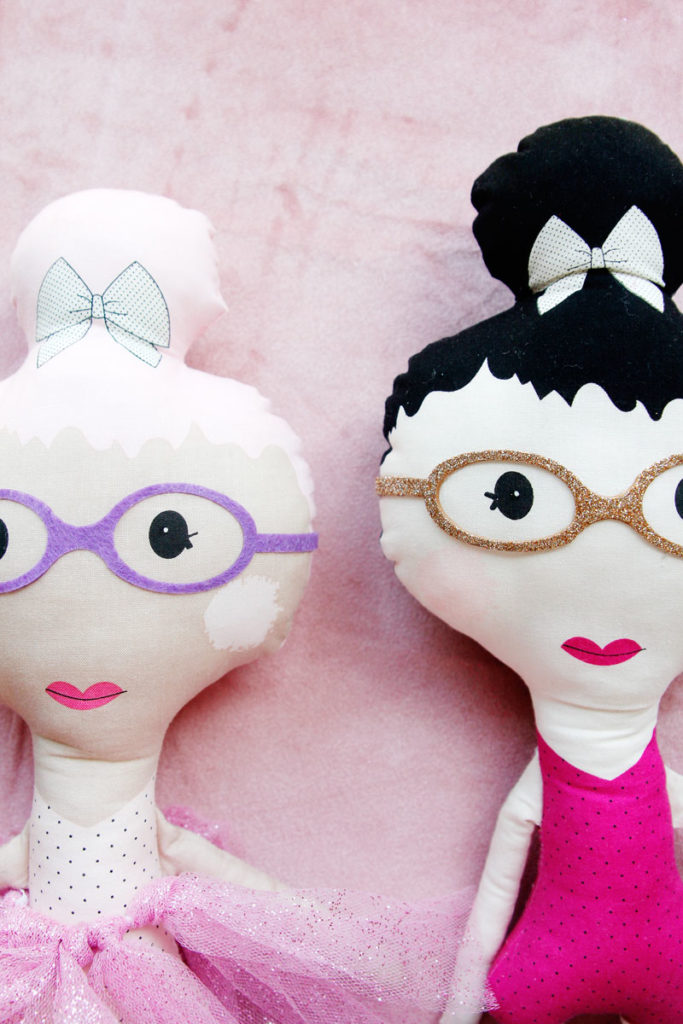 And finally, SEE KATE SEW is sharing a tutorial to make custom glasses to go with her fabulous Top Knot Doll panels. These glasses are just the thing to make these dolls EXTRA!
We love to see what you are making with Riley Blake Designs fabrics! Share your makes with us on Instagram using #rileyblakedesigns #iloverileyblake #fabricismyfun, and be sure to tag us @rileyblakedesigns.
Thanks for stopping by!