We had so much fun playing with Riley Blake designer Minki Kim's brand new book, Zakka Wool Applique.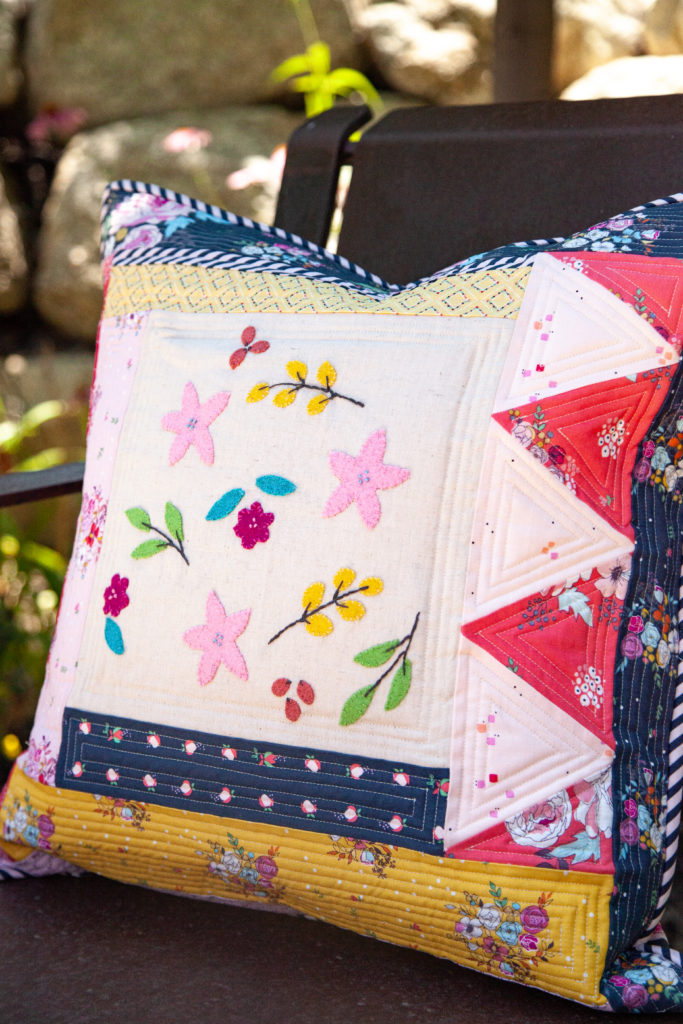 Flipping through the pages of this book was an absolute pleasure. Minki includes suggestions on which materials to use, instructions on transferring the designs to fabric, tips and tricks for applique, and a handy stitch guide.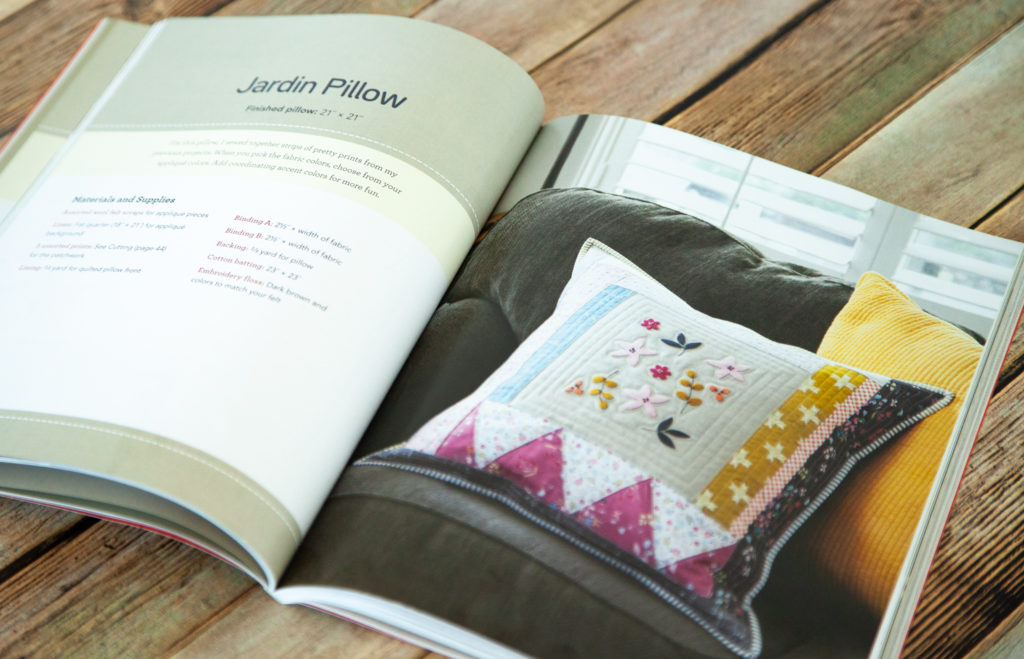 Each project is seriously adorable, which made deciding what to make nearly impossible. Fortunately, our amazing office manager, Mindy, got her hands on the book and knew right away she wanted to make the Jardin pillow.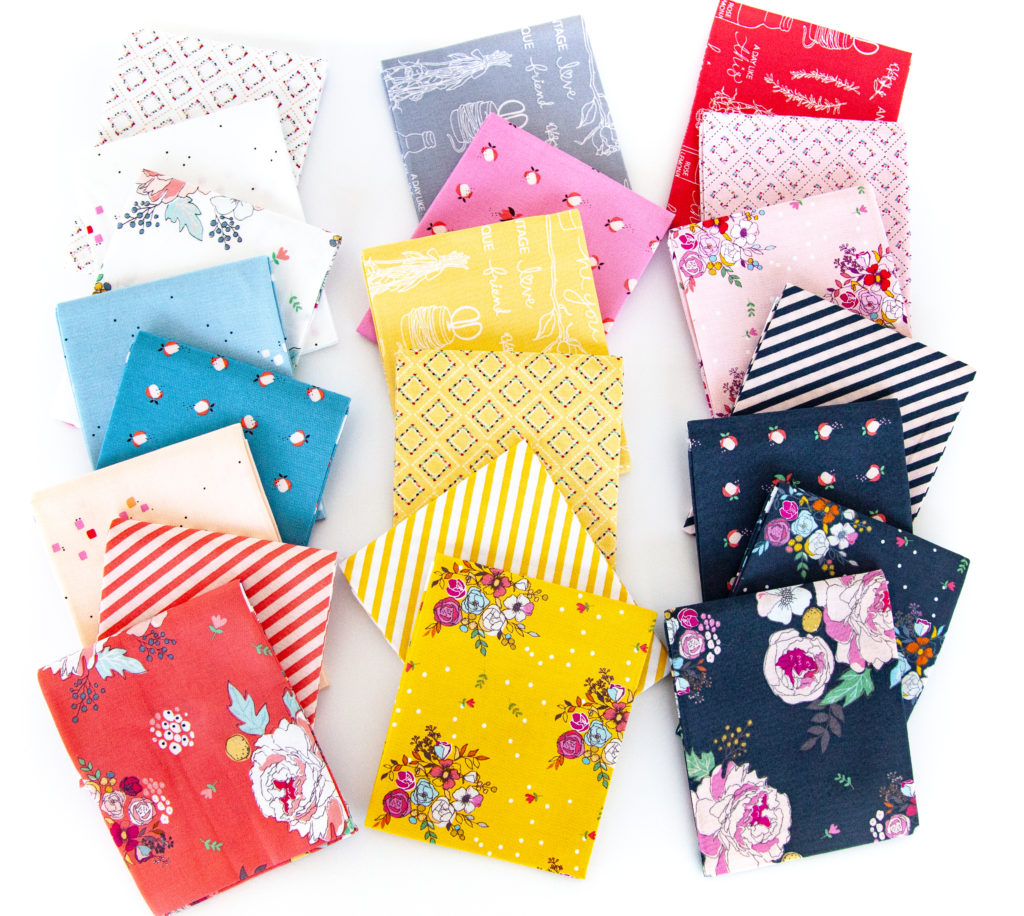 Mindy used fabric from Minki Kim's upcoming September collection, Idyllic, paired with Riley Blake Wool and Linen to create this gorgeous pillow. The colors in this fabric line range from soft and pale, to bold and vibrant, to deep and rich. Together, it is absolutely stunning!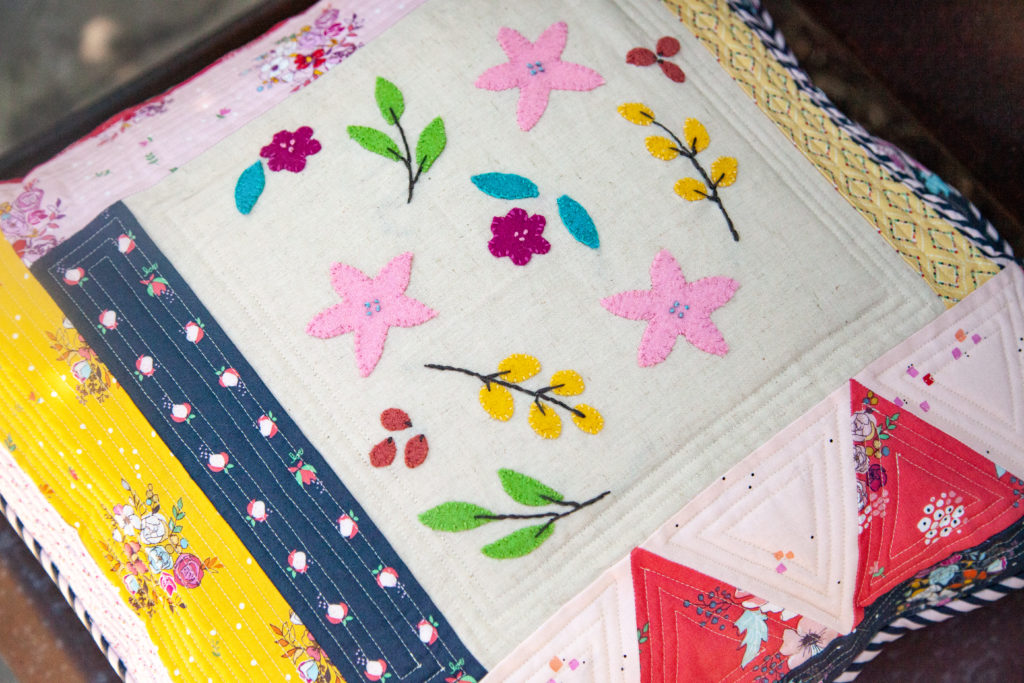 Mindy didn't have a lot of experience with hand applique, but thanks to Minki's clear instruction, she quickly mastered the technique and the result is just lovely, don't you think? For the pillow center, Mindy used Riley Blake Wool + Riley Blake Linen. Perfect!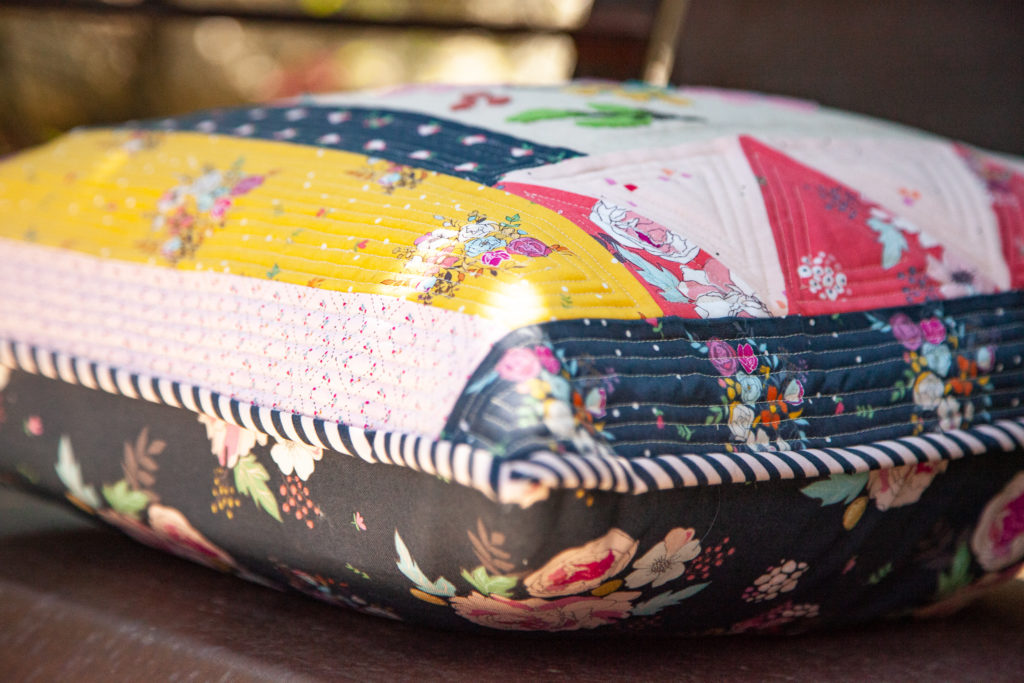 We are in love with the stripe binding and had to take a moment to sit back and appreciate its loveliness. And can you see those itty bitty flowers on the Idyllic fabrics? Too cute!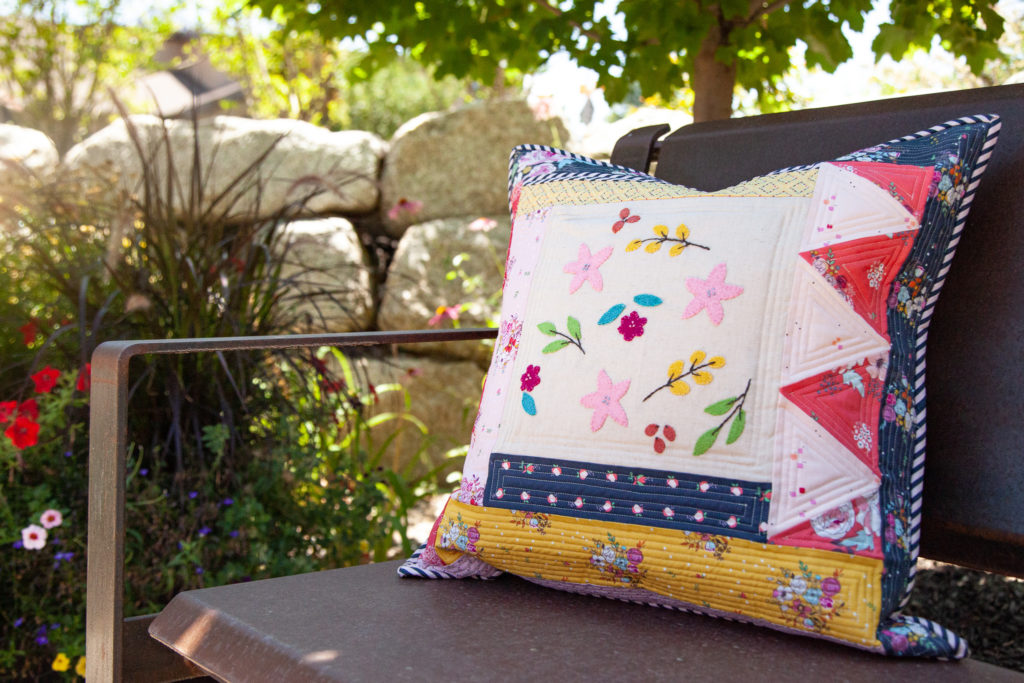 Isn't she lovely? This is one of those small scale projects that elevates itself to heirloom status. Made with love, and hand stitched with care, this pillow will be appreciated for years to come.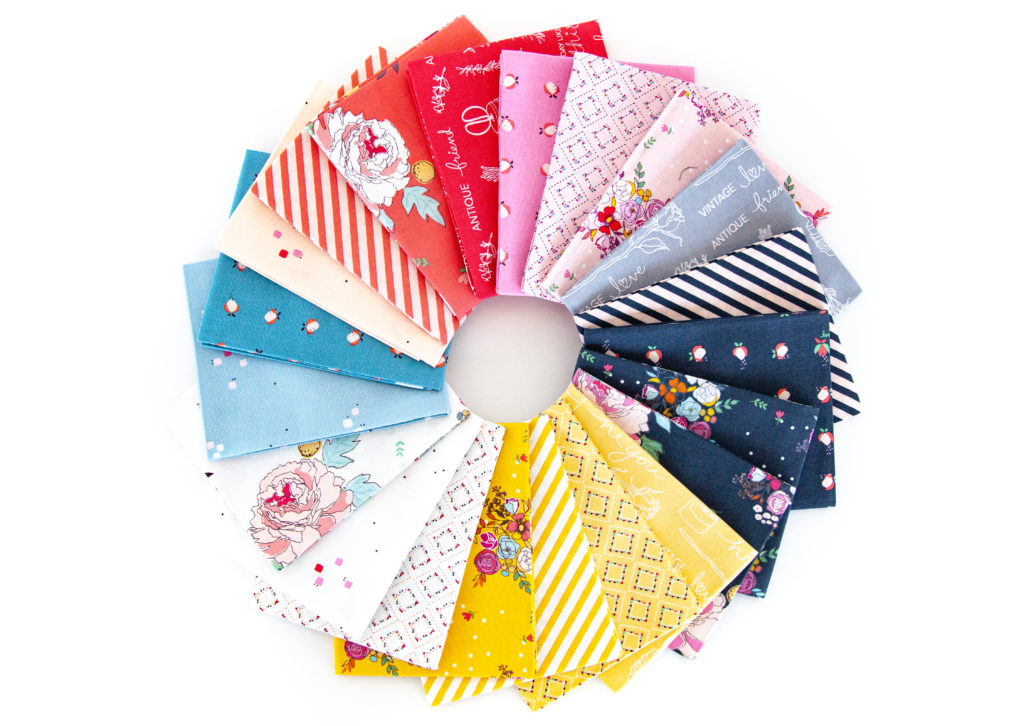 Idyllic fabric, by Minki Kim, is coming in September, so pre-order yours to get your hands on one of these bundles of fabric goodness!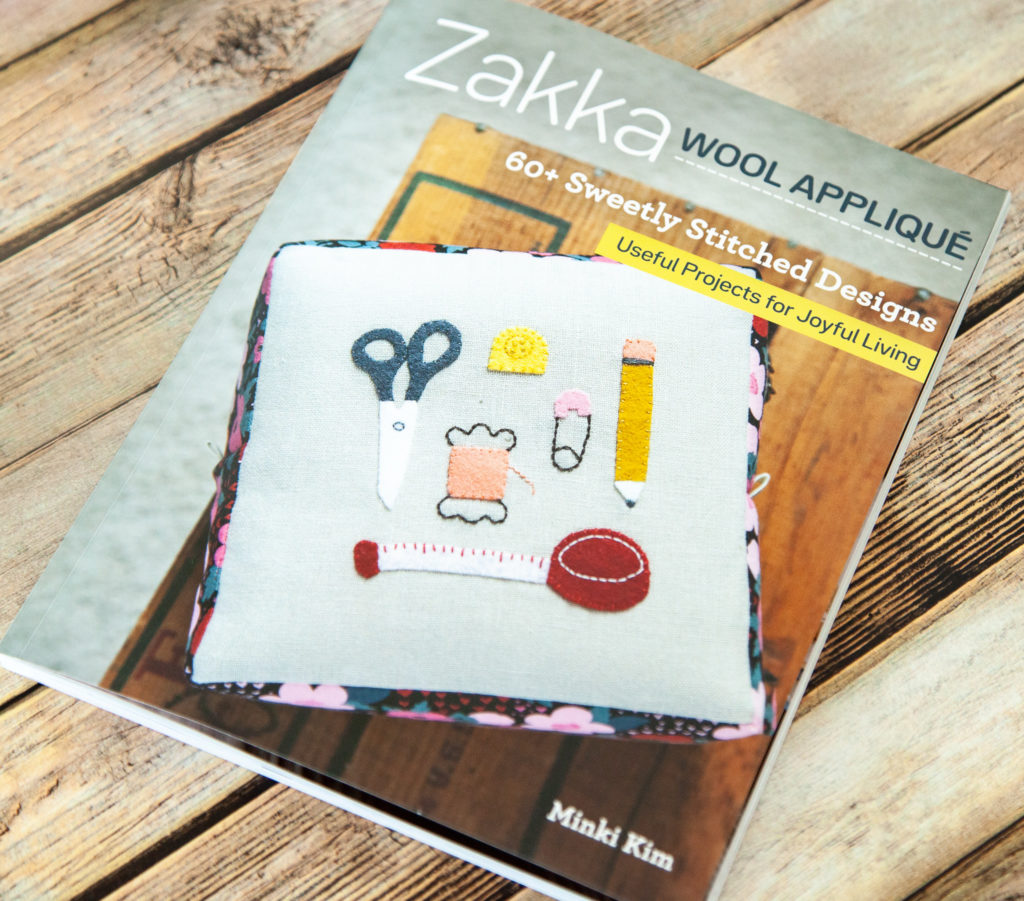 We can't wait to try out some more of the beautiful projects in Minki's new book, and we are super excited to see what you make! Zakka Wool Applique: 60+ Sweetly Stitched Designs is available now, so get yours today and enjoy the experience of hand stitching something meant to be loved for years to come.
Thanks for stopping by!