We're back with the third block of our 2022 Building Blocks series! Wondering what Building Blocks is all about? Check out the post below for all the details!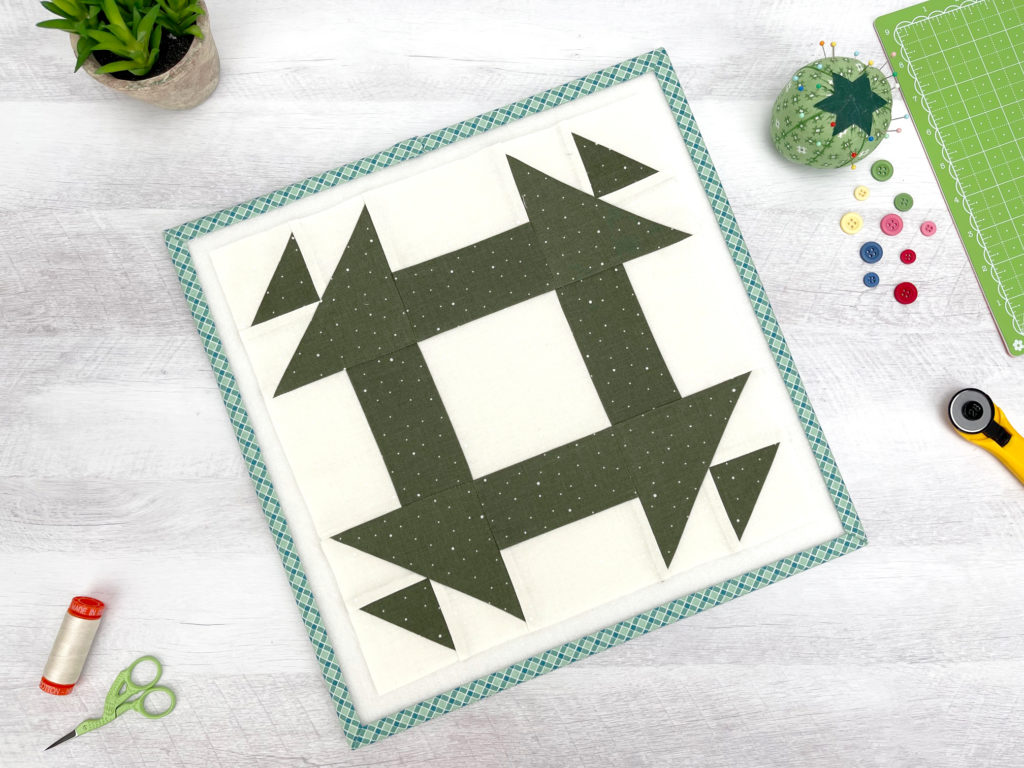 Today's block is the Duck & Ducklings block. This block is a fun twist on the classic churn dash and we loved making it! We are sewing with our new Dapple Dot basic. This block features the colors Cream & Chive.
If you want to get a few tricks to make this block easier and more precise, be sure to watch Cindy's tutorial below! Looking for a printable pattern? Click HERE!
Another block down! We can't wait to see this quilt come together. Thanks for sewing along with us, see you next time!