Did you know that October is Breast Cancer Awareness Month?
Riley Blake Designs is honored to partner with the Breast Cancer Research Foundation by donating $10,000 regardless of sales to advance breast cancer research. The BCRF provides critical funding for cancer research worldwide to fuel advances in tumor biology, genetics, prevention, treatment, metastasis, and survivorship.
We believe research is the only way to find a cure for breast cancer.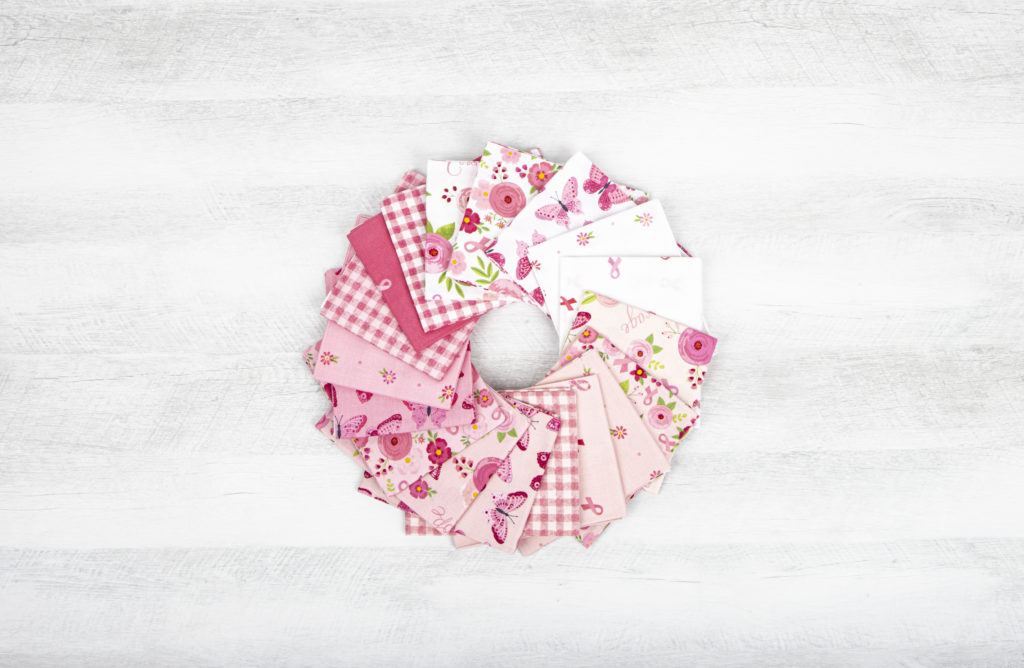 Strength in Pink
Do you remember seeing our Strength in Pink collection? The projects you create with this beautiful fabric will provide hope, strength, faith, and courage to those who have faced or are currently facing breast cancer.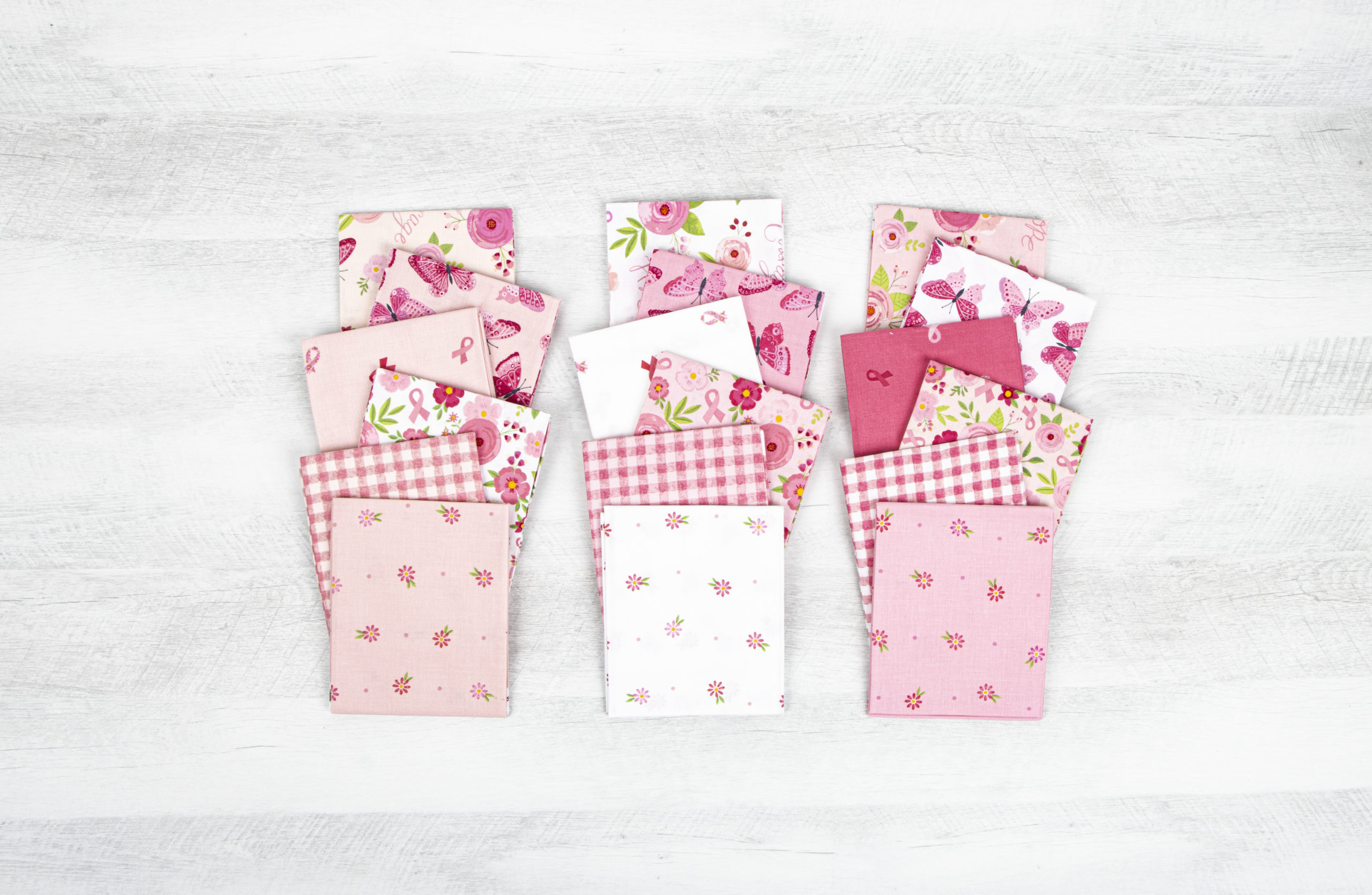 ---
To accompany this collection we are sharing two lovely projects. Our free Hope and All the Love quilt patterns would make a perfect gift for a family member or friend who's facing breast cancer and the treatments they endure. A handmade quilt will warm the heart and the soul.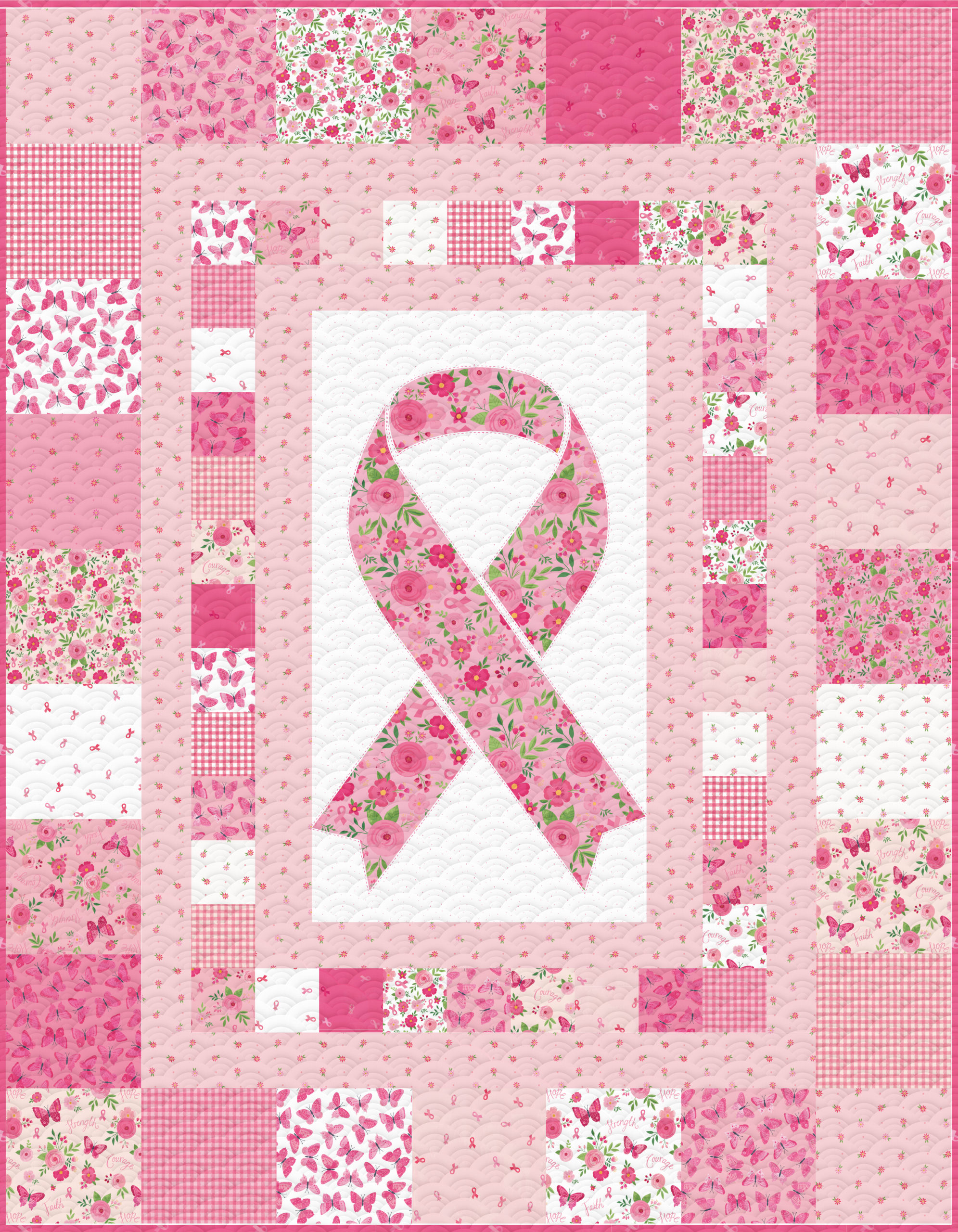 The Hope quilt features 5 and 10-Inch Stackers and the Ribbon Panel. Yardage is used for the borders, binding, and backing. Simply beautiful!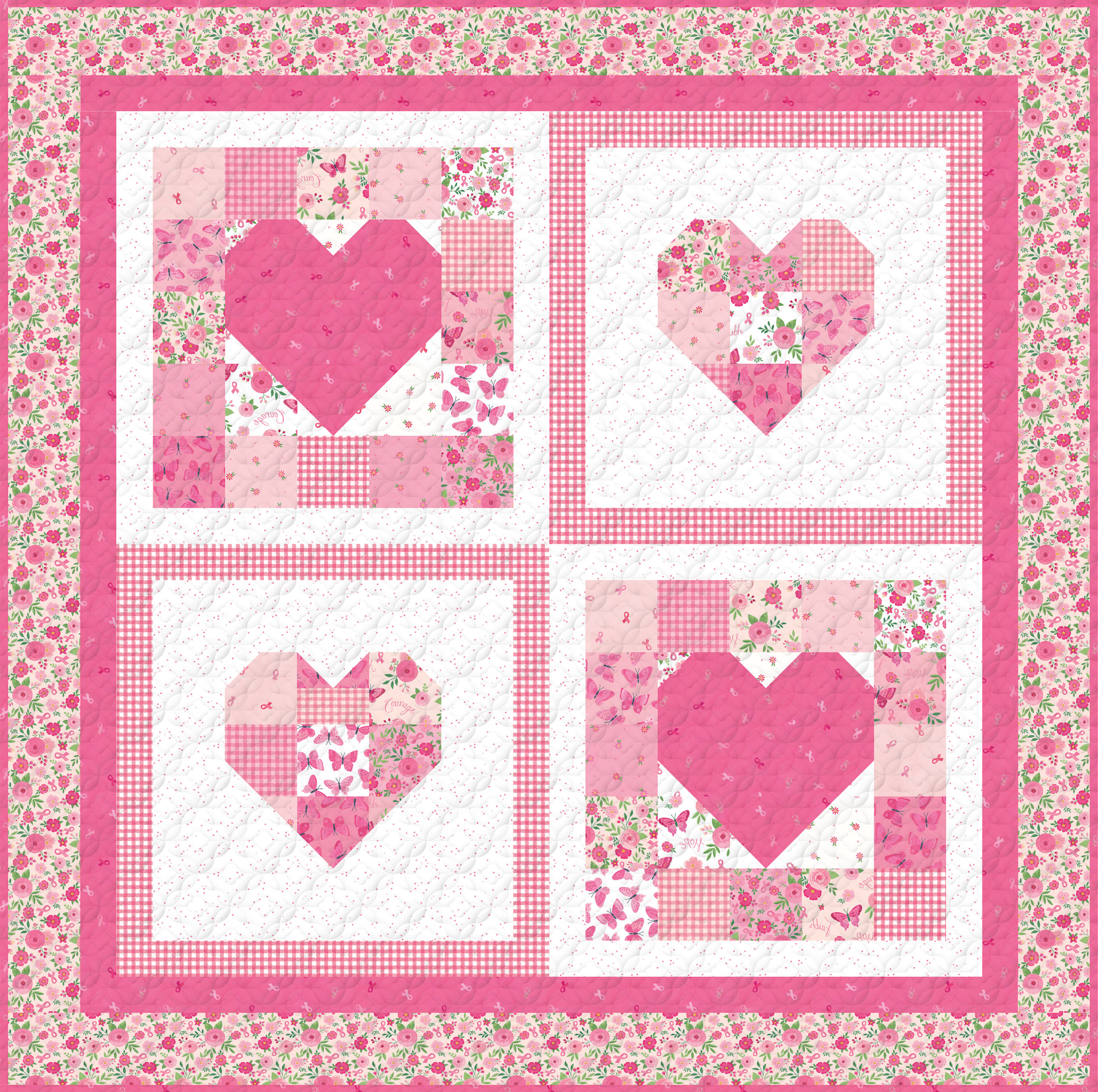 All the Love uses a 5-Inch Stacker with yardage. This is a smaller sized pattern and is also beginner friendly. You can just feel the love radiating from this quilt!
---
Making for Courage
We hope you are inspired by the quilt patterns we designed. We wanted to share a few other projects that would be great to make with Strength in Pink.
Last year Cindy shared a tutorial for making post-surgery heart pillows. These little pillows are designed to fit under the armpit to provide support after a mastectomy. This tutorial is accompanied by a free template designed by Tea Rose Home. These are a great item to donate to your local oncologist's office.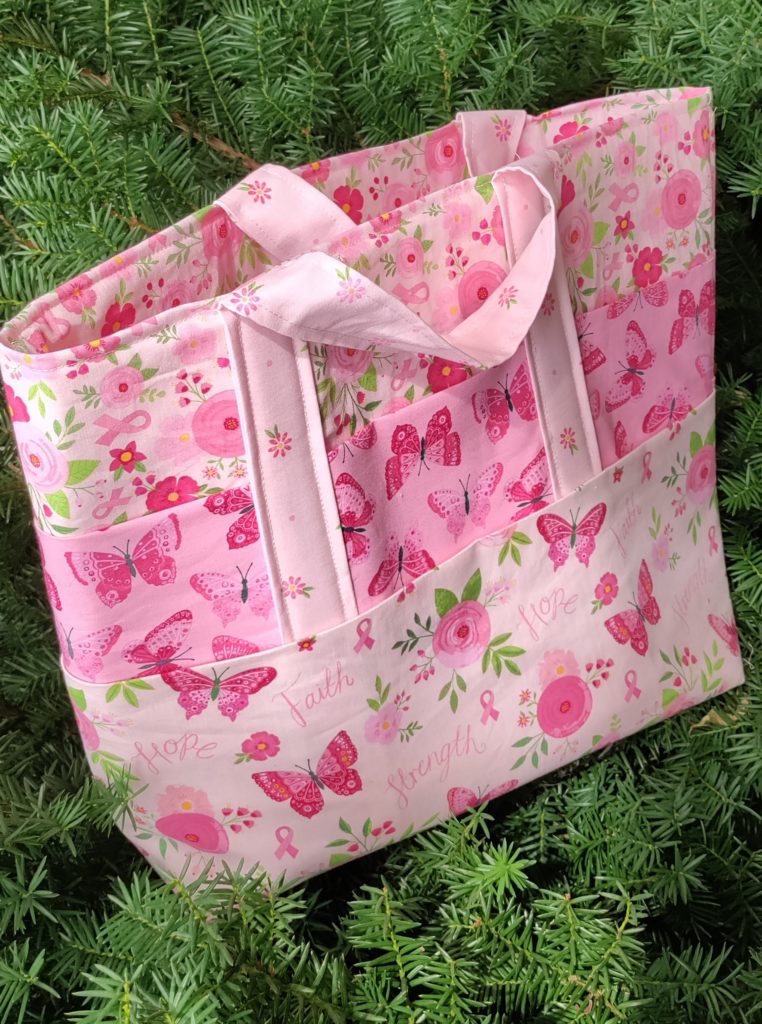 Tote Bag
You may remember this Tote Bag project Laura of Slice of Pi Quilts made. This tote bag would be a wonderful gift for anyone going through treatment and is a good size for carrying essentials to and from appointments.
---
Gifts to Give
Do you need ideas for other gifts you can give that aren't handmade items? Check out our collection of coordinating notions and accessories that you can find at your local quilt shop.
---
About the Breast Cancer Research Foundation
Breast cancer is a complex disease with no simple solution. Research is the key to stopping it in its tracks. Founded in 1993 by Evelyn H. Lauder, the Breast Cancer Research Foundation is the largest private funder of breast cancer research in the world. BCRF invests in the best minds in science-from those investigating prevention to metastasis-and fosters cross-disciplinary collaboration. BCRF's approach accelerates the entire field and moves us closer to the answers we urgently need. We can't stop now. Join BCRF in fueling the world's most promising research. Together, we will be the end of breast cancer.