Today we are sharing Block #15, designed by our very own Cindy Cloward! This block is called Tilt-a-Whirl!
If this is the first time you are hearing of our 2022 Block Challenge, check out the post below for all the information about this sew along.
Block 15 – Tilt-a-Whirl by Cindy Cloward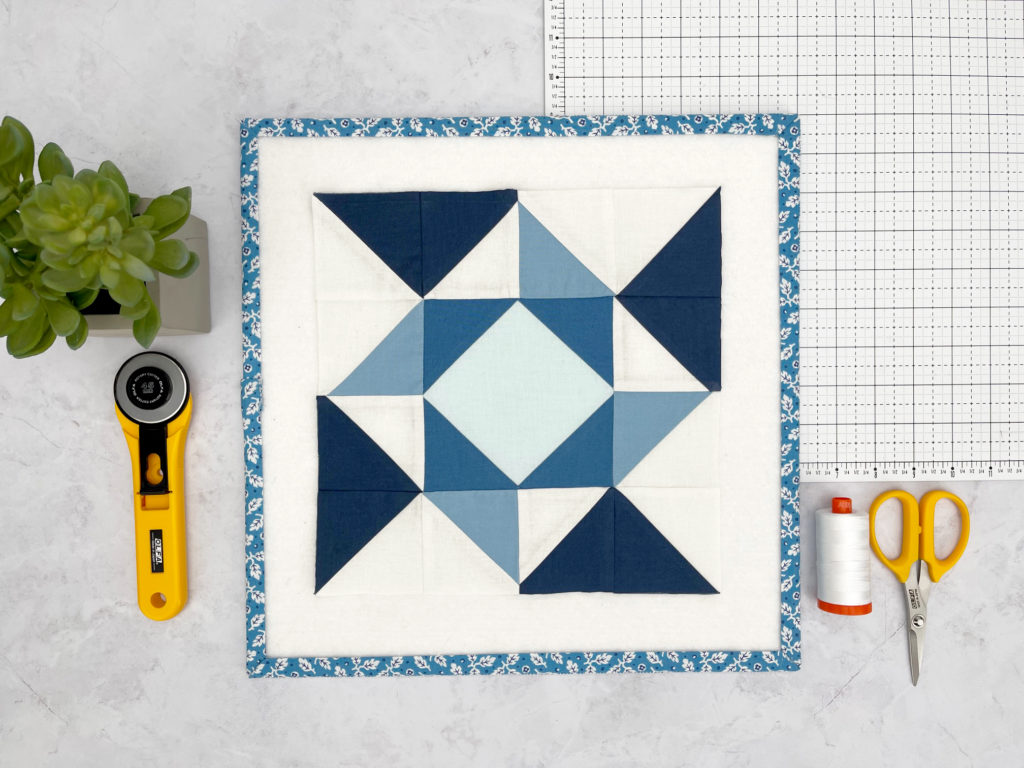 The first amusement park ride I ever went on as a kid was the Tilt-a-Whirl at Lagoon! It spun around, up & down, and in circles. I remember having a lot of fun and I wanted to design a block that reminded me of that experience!

Cindy Cloward
Cindy has been sewing along with the challenge and making all the blocks in Confetti Cottons! You can find a video tutorial for all the blocks on our YouTube playlist!
Confetti Cottons colors used are: Bleached Denim, Cadet, Cornflower, Oxford, & Cloud.
We'll see you next week for Block #16! Join our community Facebook Group and follow the hashtag #RBDblockchallenge on Instagram to see everyone's blocks.