Stacy West, of Buttermilk Basin, is joining our amazing team of RBD designers! We asked Stacy to tell us a little about herself, and here is what she said…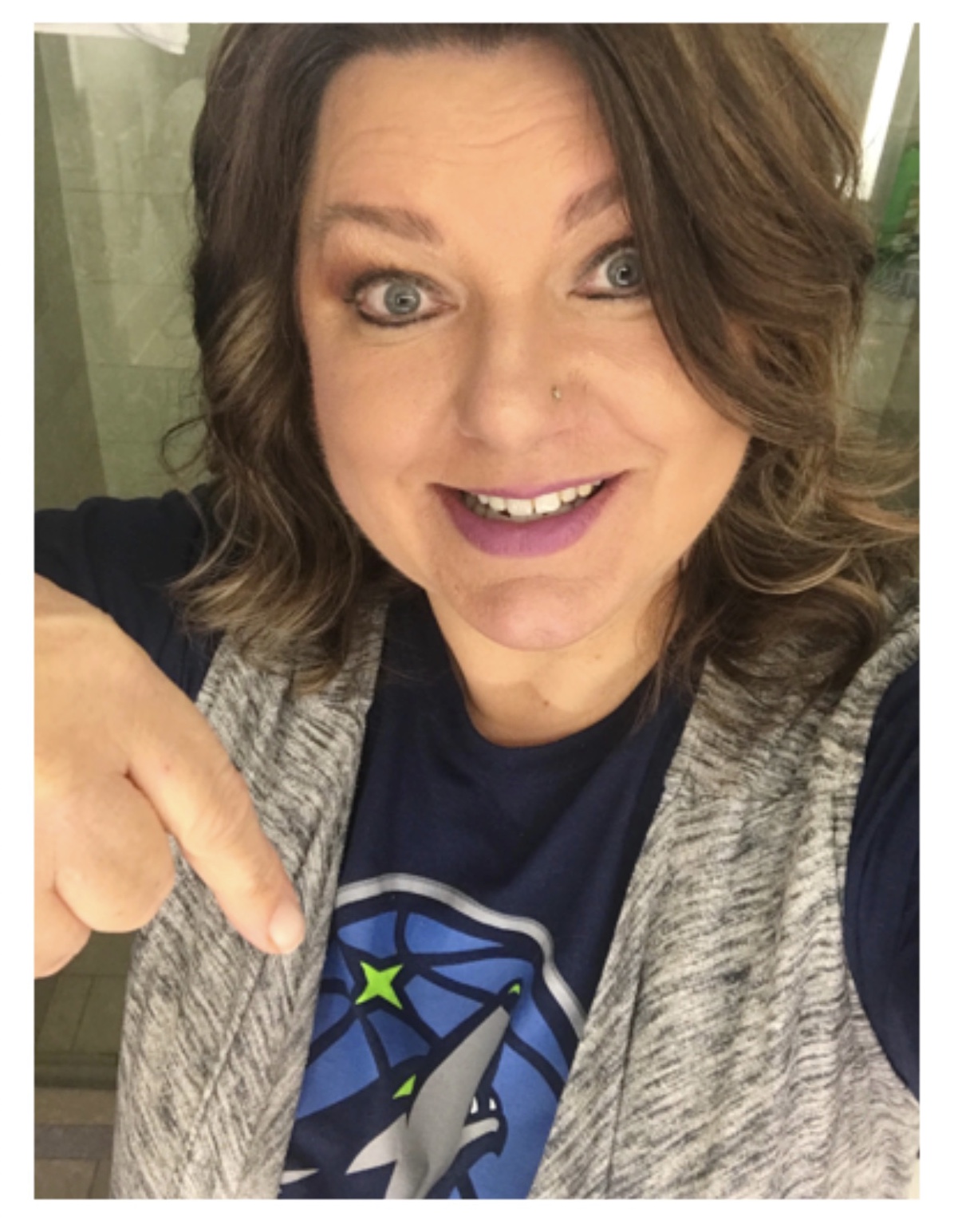 "I am Stacy West from Buttermilk Basin.  I am so excited to be joining the RBD team!
I was born and raised up North amongst the oaks and the apple trees in the state of Minnesota. I was fortunate to be raised surrounded by generations of my family. Growing up in the same yard as my great grandmother Lily and my grandmother Avis, allowed me to learn and enjoy the creative process of handwork and sewing, just like my mother did years ago.  I was blessed beyond measure and inspired at an early age to create and inspire others by using & sharing my talents with others.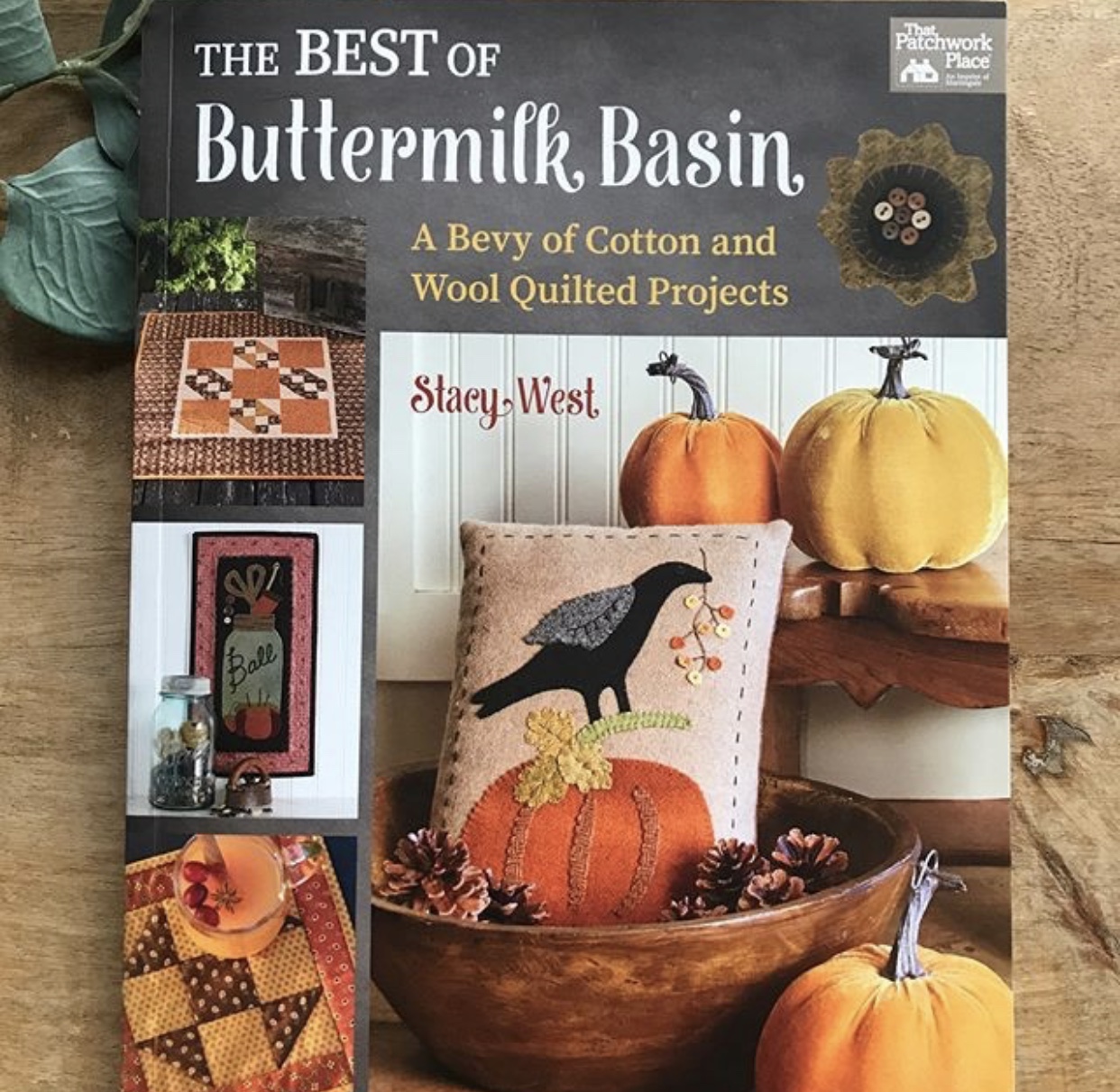 Through the years, I have enjoyed working in various mediums, but have grown to love working with wool & fibers.  More recently I have also fell in love with quilting (as I collect quilts and orphan blocks) and the creative process of designing fabrics and wool.  I tend to like traditional colors and small civil war prints that are found within my quilt collection.  I am not afraid to go out of the box and mix cottons & wool in my designs!  It really adds more interest and dimension.  I also am fond of yarn dyes and homsepuns.  Those tend to make great backgrounds for my block of the months and again, add a fun twist to any project!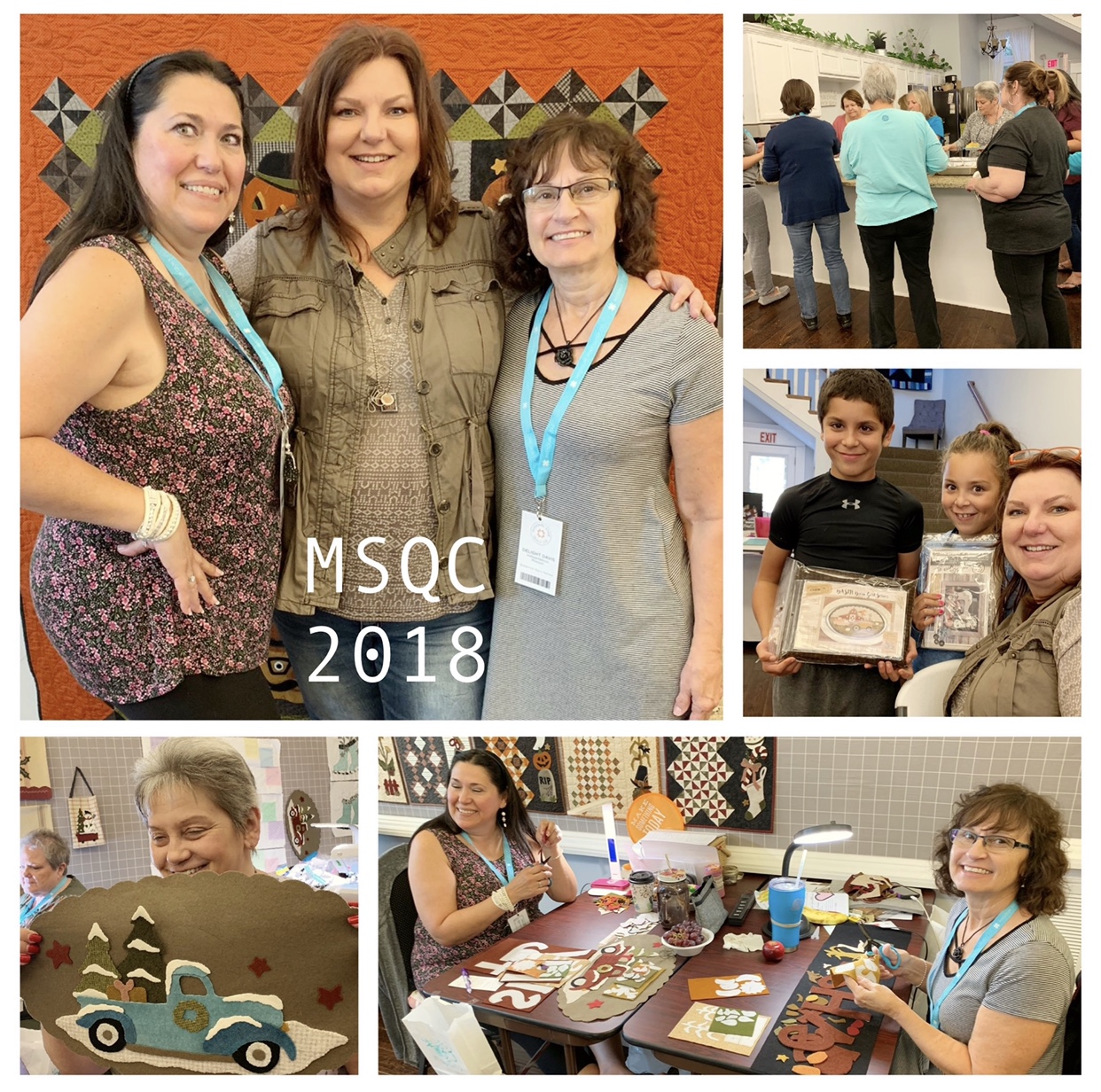 I also LOVE to travel, teach & share my passion with others as you can see by the photos.  There is no greater joy than in seeing others learn your technique and fall in love with working with wool for example.  Seeing them bring you their finished pieces just warms my heart.  I truly am blessed!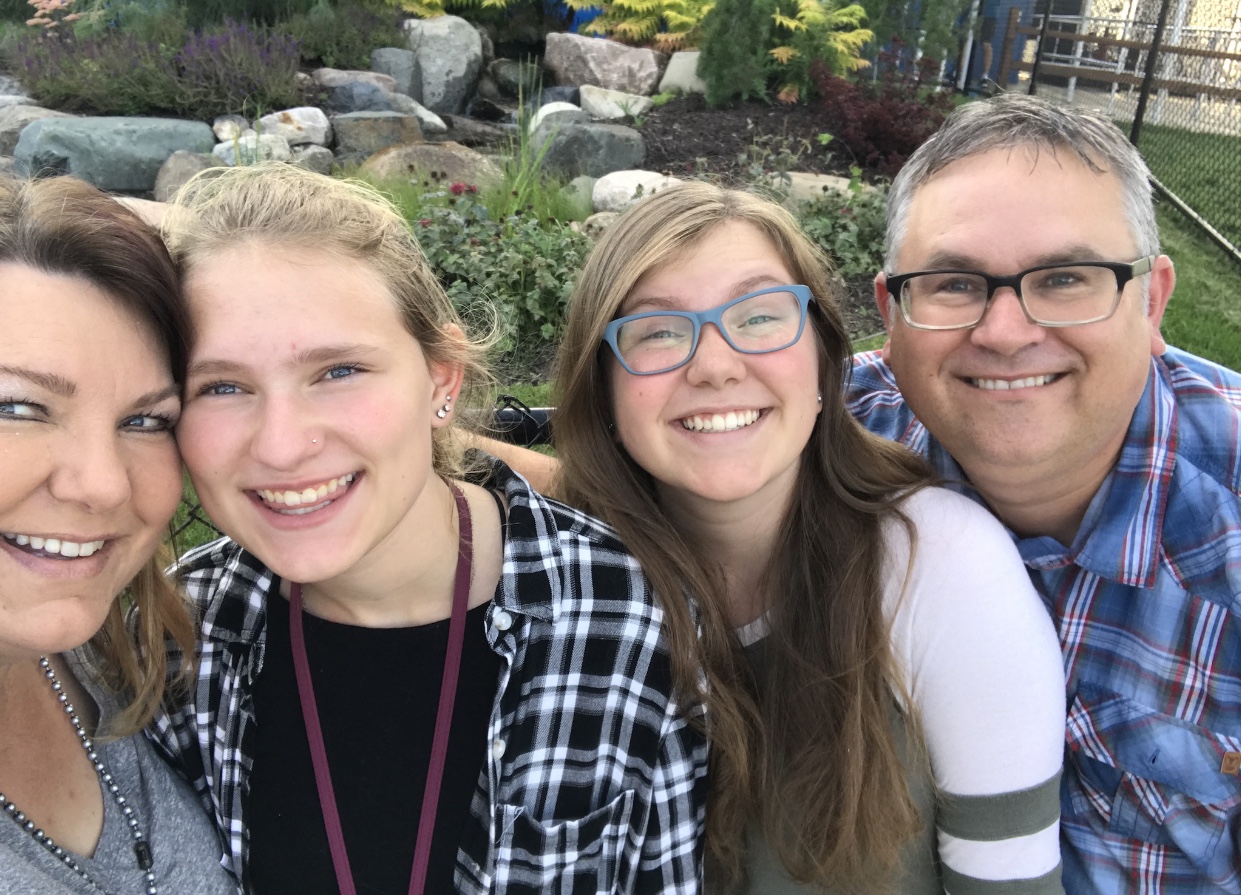 I am married to my college sweet heart, George and we have two darling young girls!  Hannah is my oldest, and is a Sophomore in college and the University of MN.  Grace is 16 and is in 11th grade and recently made both Jazz & Kick on variety and got inducted into the National Honor Society.  My husband is a corporate guy, but is my biggest fan!  We don't have much down time, but we both love basketball and are season ticket holders for the MN Timberwolves and have a blast getting out watching them play!"
Welcome, Stacy!