Hi friends, this is Jennifer Long from Bee Sew Inspired here to let you know about a FUN sew-along we are running throughout the month of September!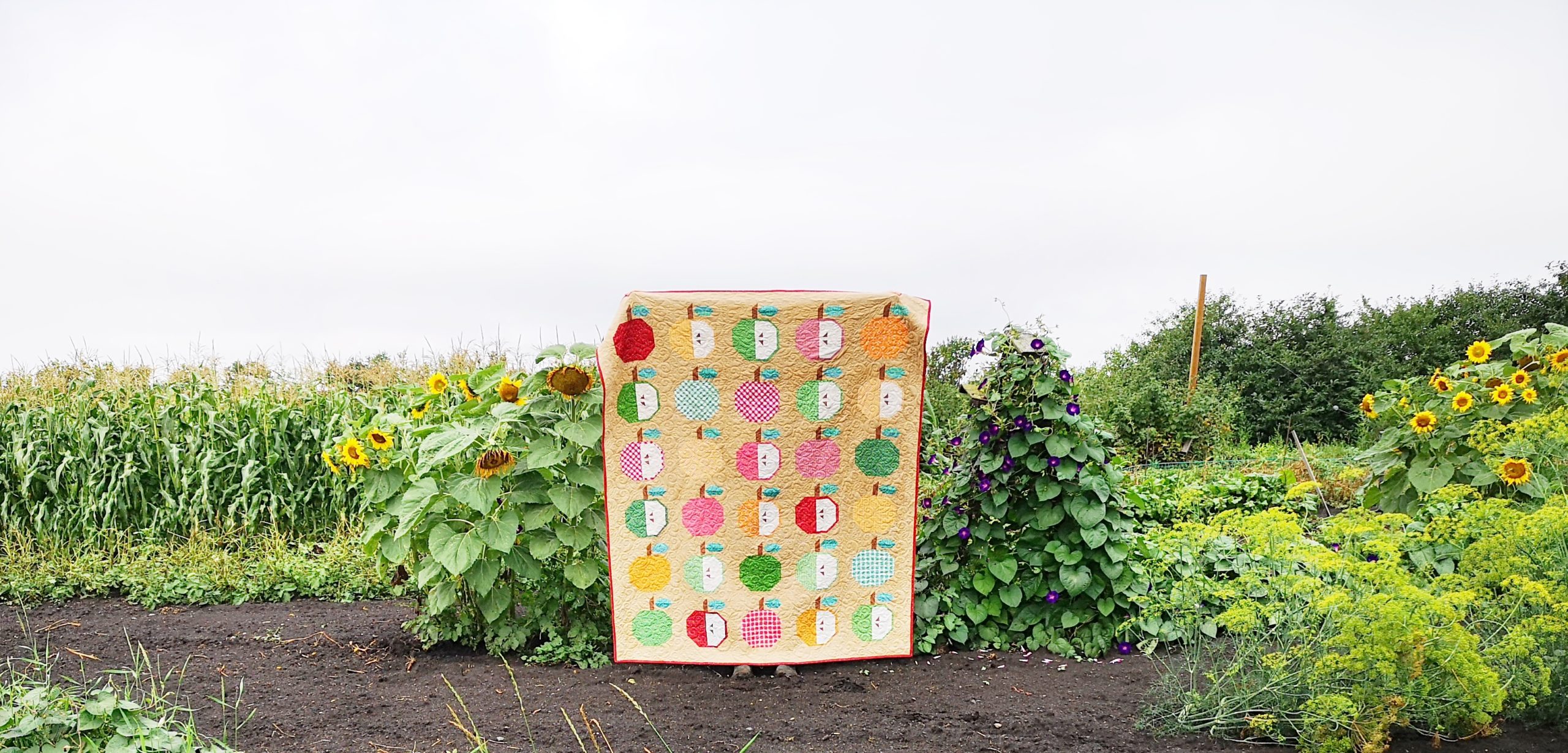 The NEW, Apple Season Quilt Pattern is fat-quarter friendly and is the perfect way to use your favorite Riley Blake Designs precuts!!! The tagline for this SAL is "An Apple A Day"… because the full quilt has 30 apples, and September has 30 days! YAY!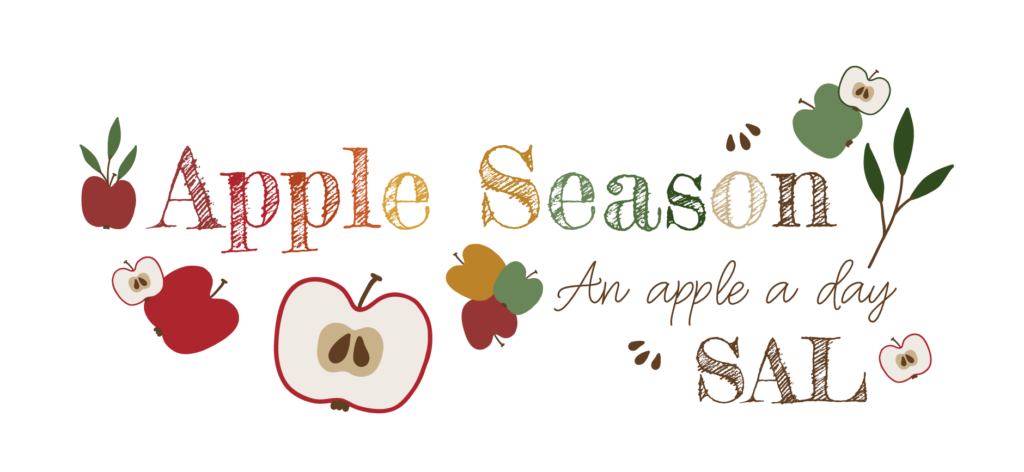 Apples are a wonderful sign of Autumn. They represent the sweet, crisp cool air coming and also make a wonderful "back to school" teacher's gift! Apples come in red, yellow and green shades and are the perfect addition to brighten up any fall decor.
If you are looking for a FUN, scrap busting activity for the month of September, come and join our "APPLE A DAY" Sew-Along! You can make an "apple a day", an apple a week, or even an apple a month in September. No matter how many apples you make, you are sure to enjoy the season just a little bit more!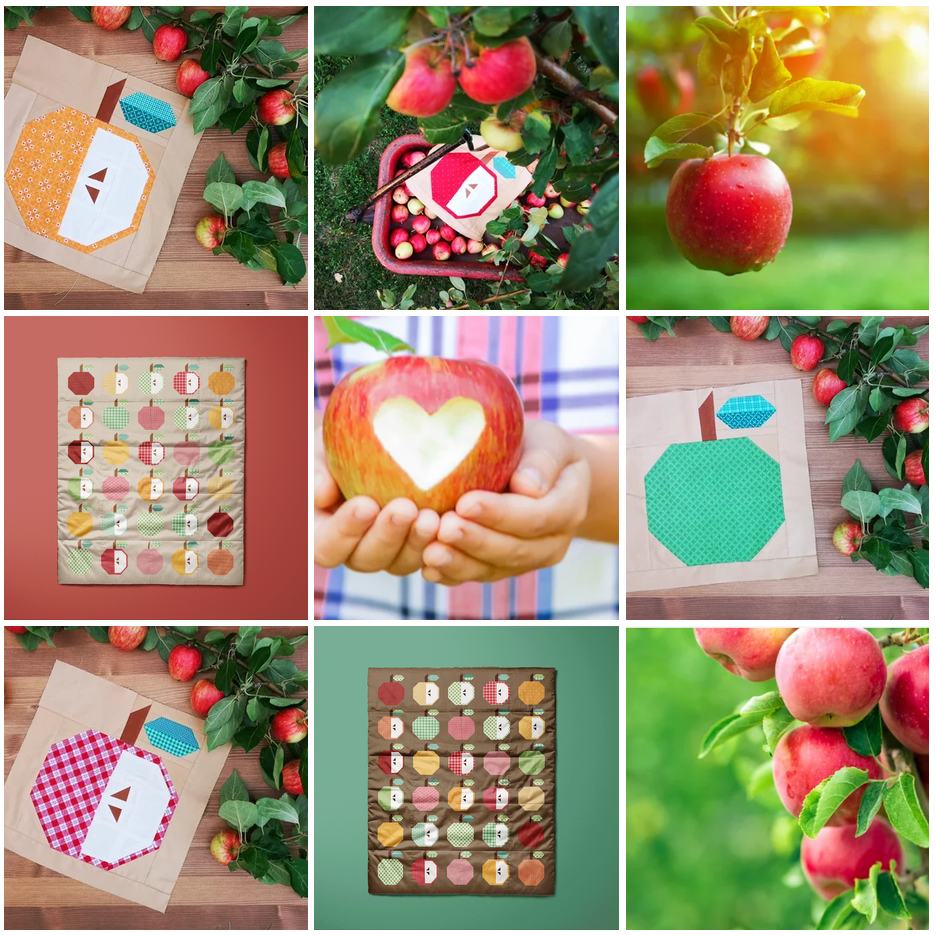 If you love apples as much as I do, come enjoy the NEW Apple Season Quilt Pattern, along with (2) Apple fabric projects coming in September inside the Maker's Club! It is going to be so fun, sweet and rewarding!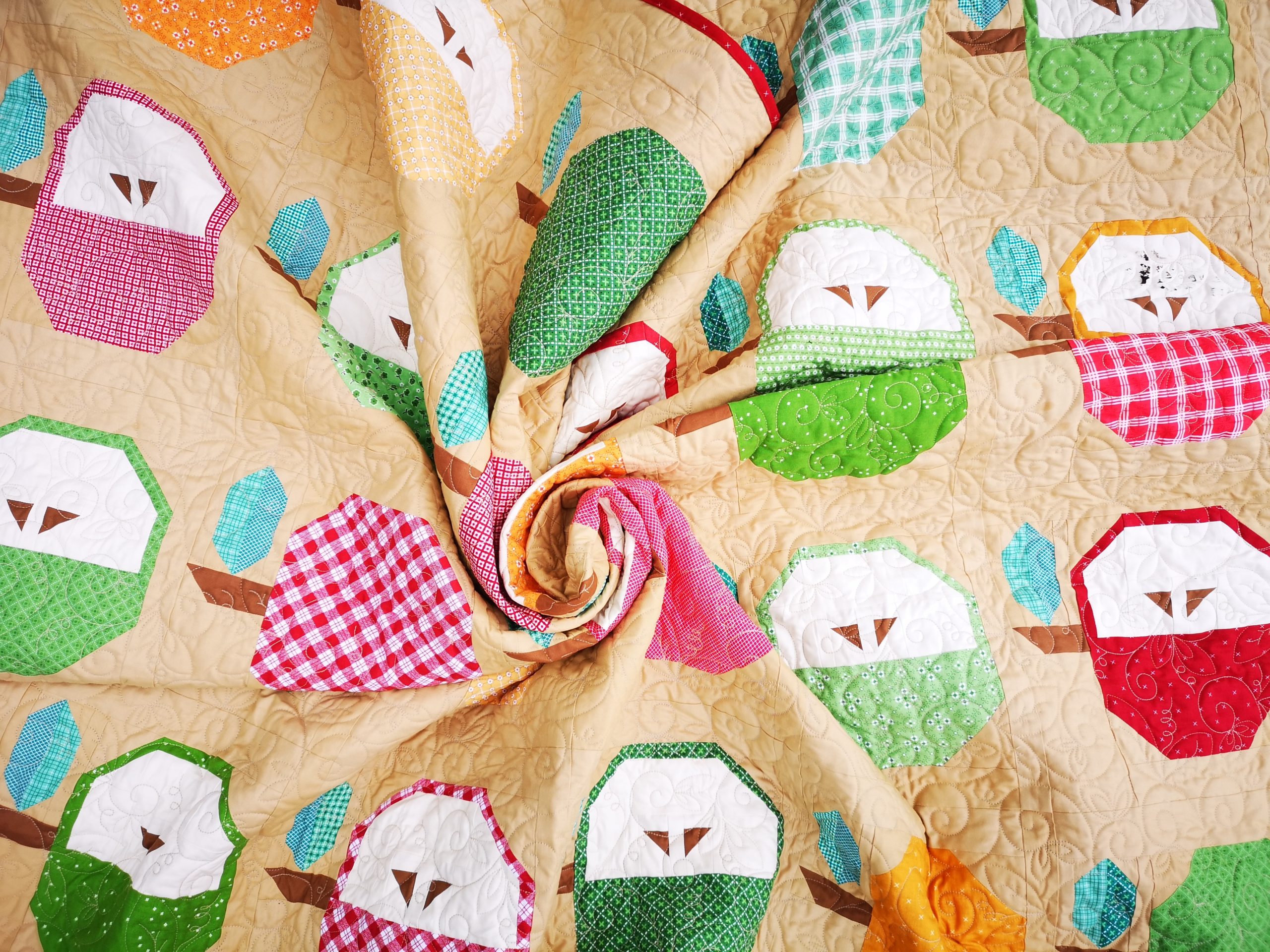 I chose to use a fat quarter bundle of Bee Plaids by Lori Holt. I pulled out the yellow, green and reds for the apples and used the teals and turquoise fabrics for the leaves. My background on this sample quilt is one of my favorite Confetti Cottons called Tea Dye. The Apple Season Quilt Pattern comes with fully-illustrated, step-by-step instructions for (3) project sizes: table runner, crib size and full size. If you are making the full-size quilt pattern, you will be making (30) apple blocks.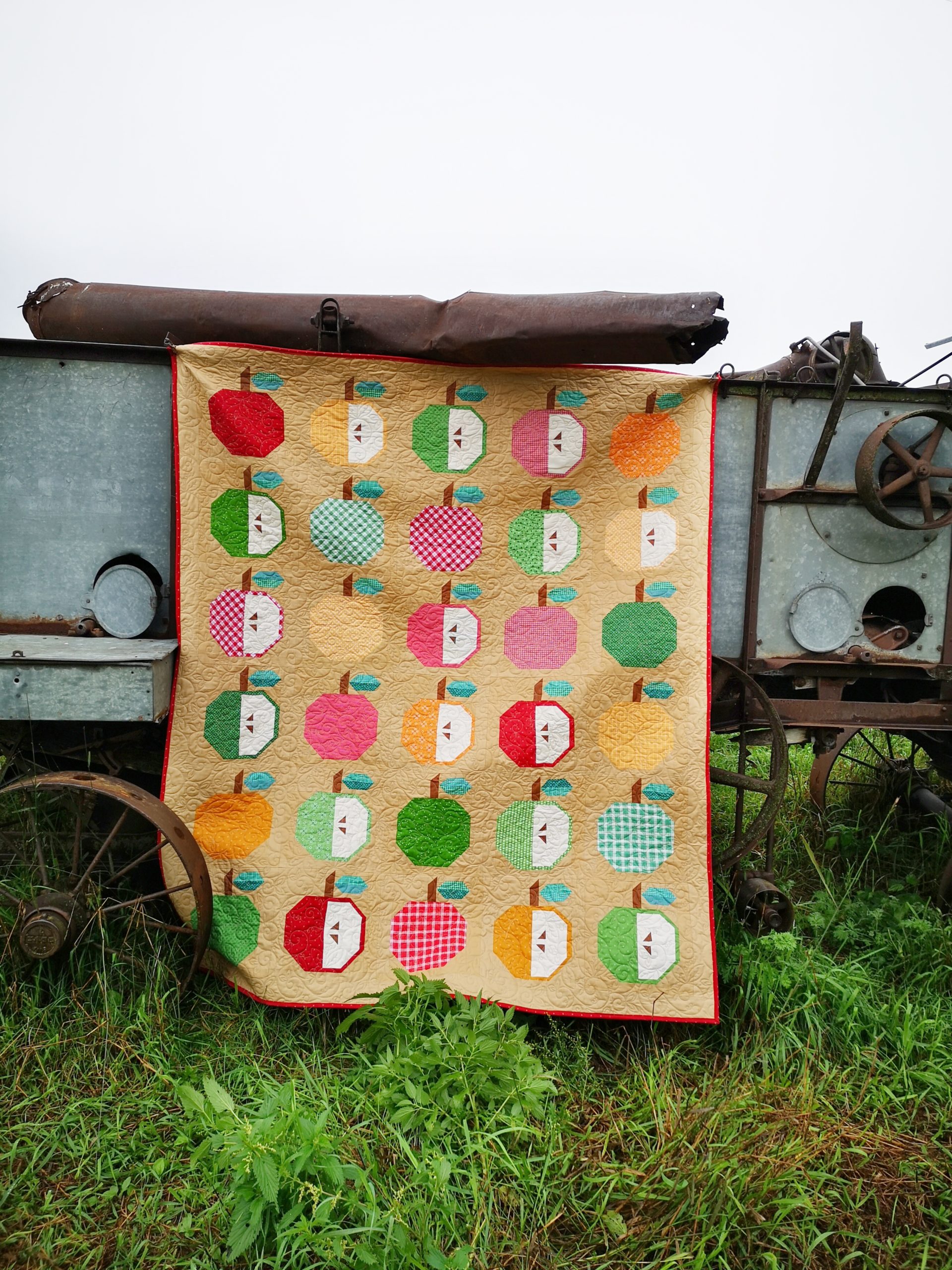 September also has (30) days! Coincidence? Not at all! It is pure apple magic! So grab your bin of Riley Blake Designs scraps and let's get prepared for a month of fun together!!!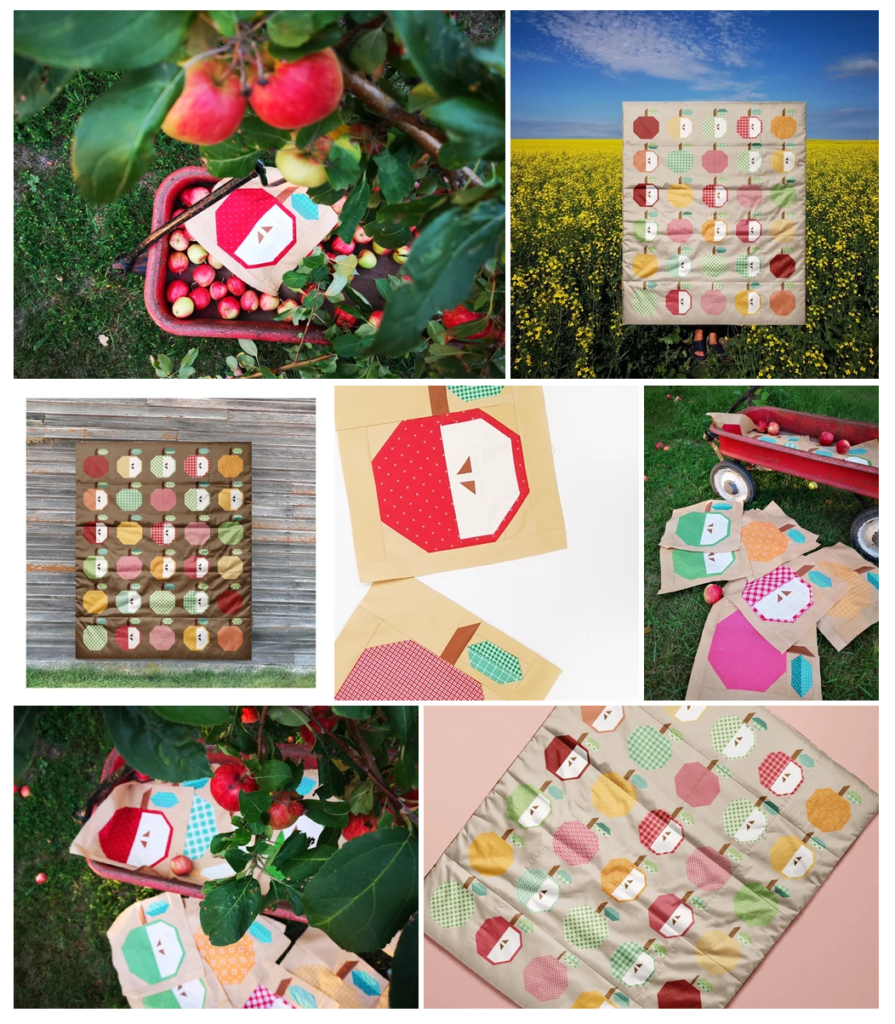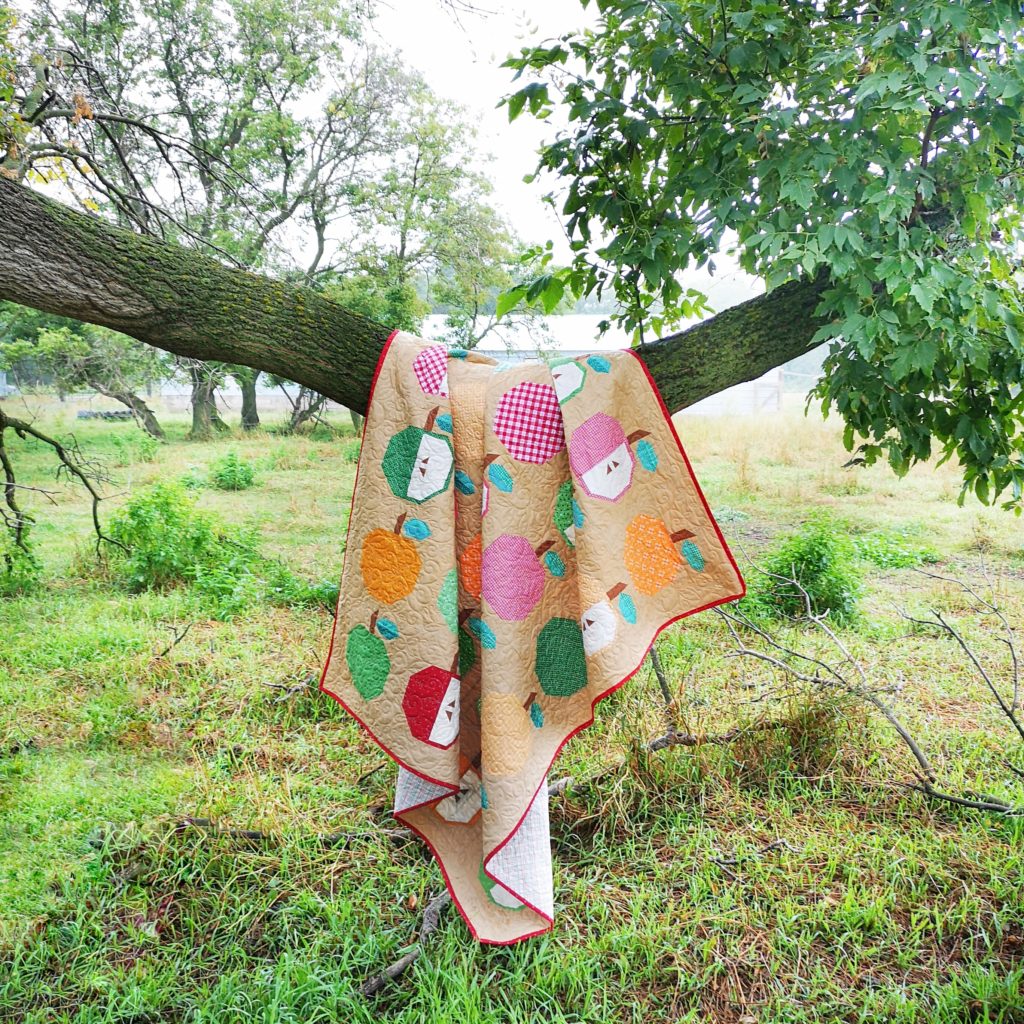 Apple Season Quilt Pattern
The Apple Season Quilt Pattern is a traditionally pieced, with fully illustrated, step-by-step instructions. With no sashing between the blocks, the Apple Season Quilt pattern is a breeze to assemble. The pattern includes instructions to make (3) different sizes, Table Runner: 16" x 64", Crib size: 52" x 52", Lap size: 64" x 76".
Grab your copy of the Apple Season Quilt Pattern and let's get sewing!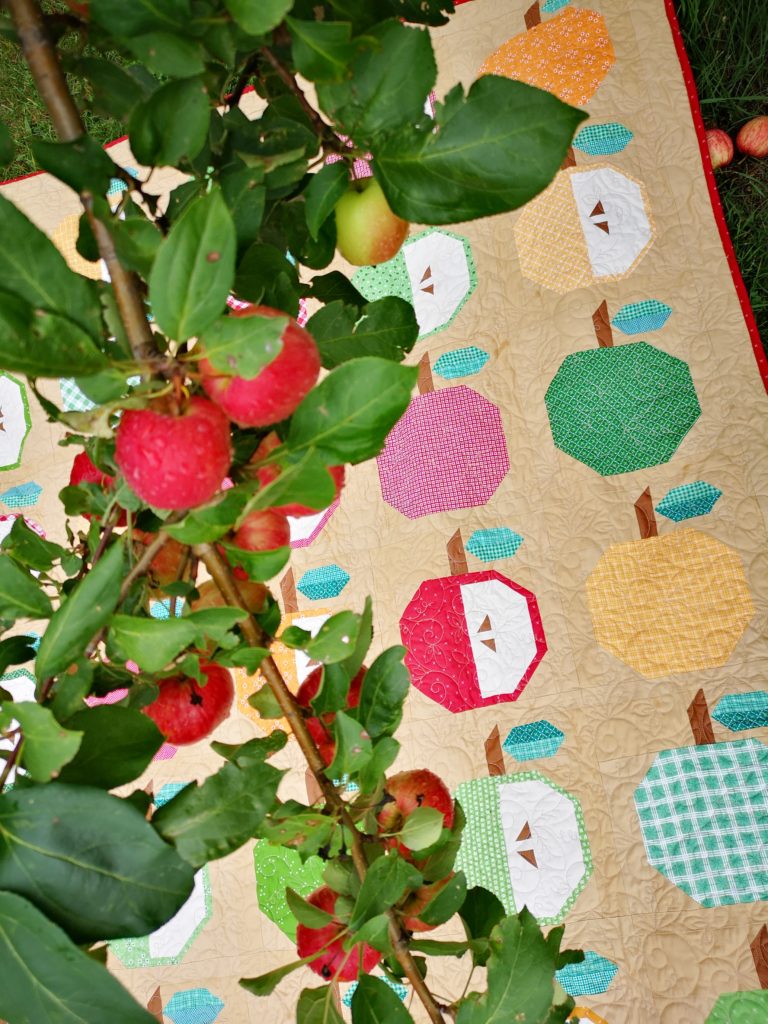 Sign up for the Apple Season Sew-Along
This is going to be a fun and SWEET, easy SAL!
All you have to do is sign up for the Apple Season SAL sometime in September HERE! You will receive lots of apple-inspiration including stuffed apple tutorials, layout ideas and even some tried and true apple recipes straight from my farm!!!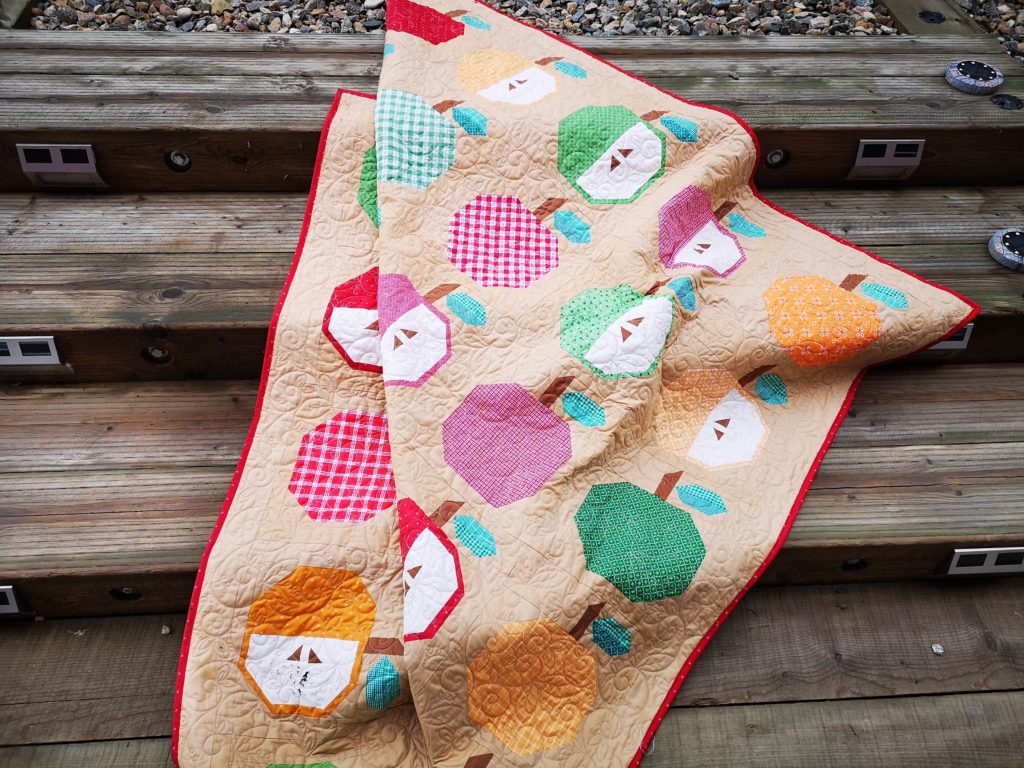 You can find me on Instagram @beesewinspired and on YouTube, where I share more creative content and project ideas! Join our Bee Sew Inspired Maker's Club for weekly patterns, tutorials, PDFs and more or or simply sign up for our free, weekly, newsletter HERE. I hope you'll join us for this fun Apple Season Sew-Along. If you do, please tag me @beesewinspired so I can share your creativity!