Hello friends, it's Julia from Bayhill Studio. Today, I'm excited to introduce to you the newly released Bonjour Quilted Market Tote!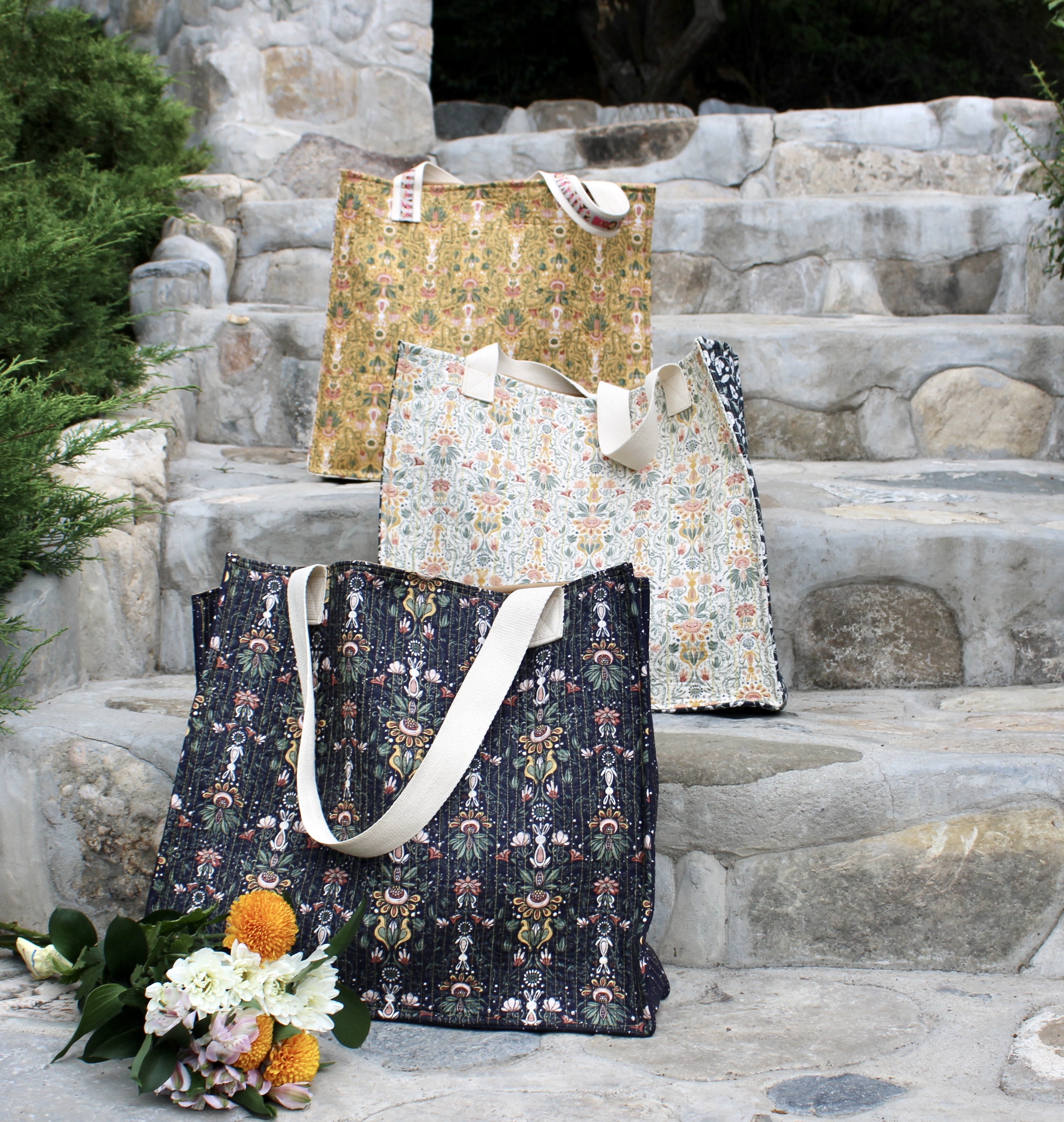 For these three totes, I used fabric from the Elegance collection designed by Corinne Wells. I absolutely LOVE this main print, which features a gorgeous toile design in deep, earthy colors, so, of course, I had to showcase it on all three totes!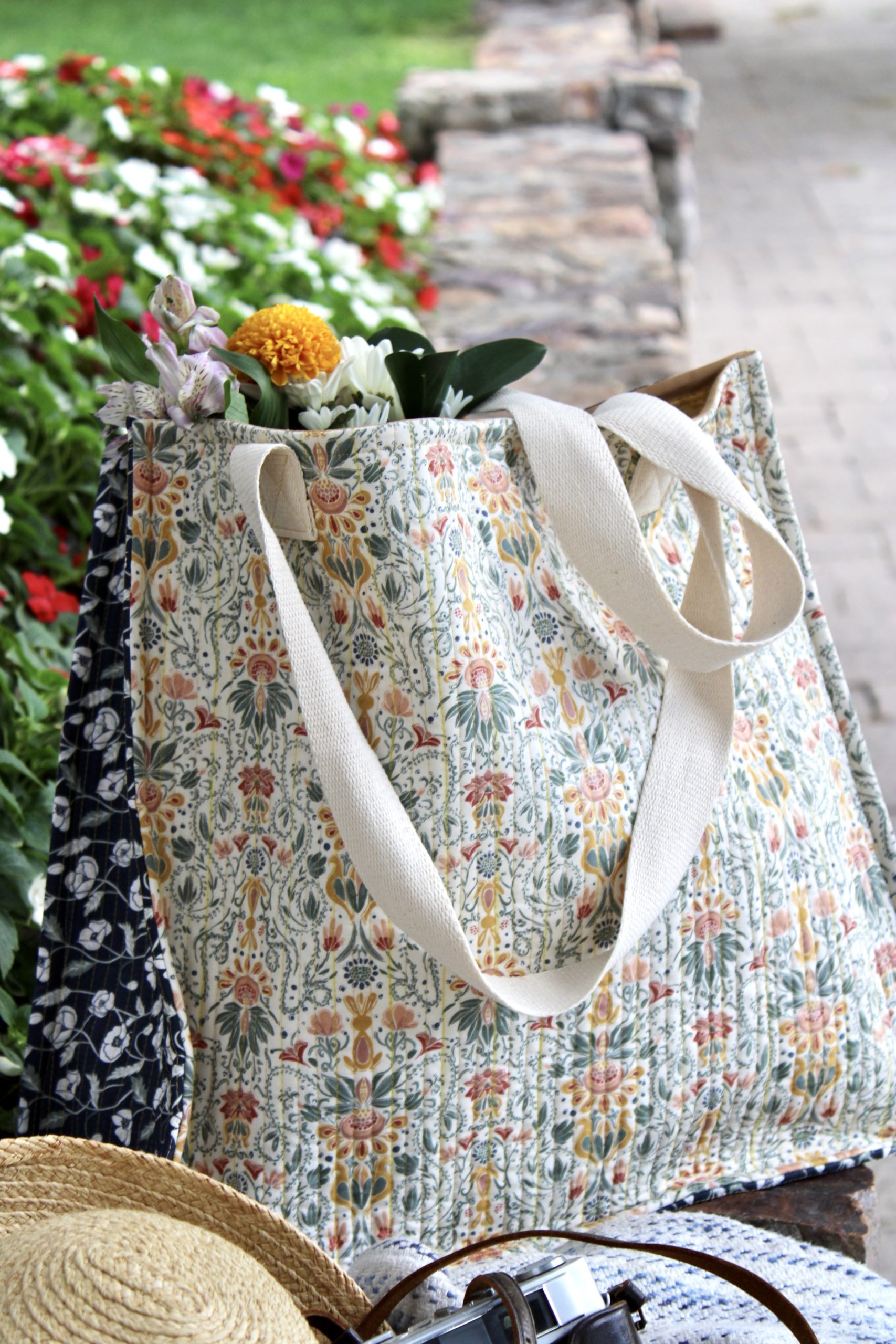 The Bonjour Quilted Market Tote is generously sized, without being unwieldy – perfect for shopping, trips to the beach, picnics, storing sewing and knitting projects, and so much more.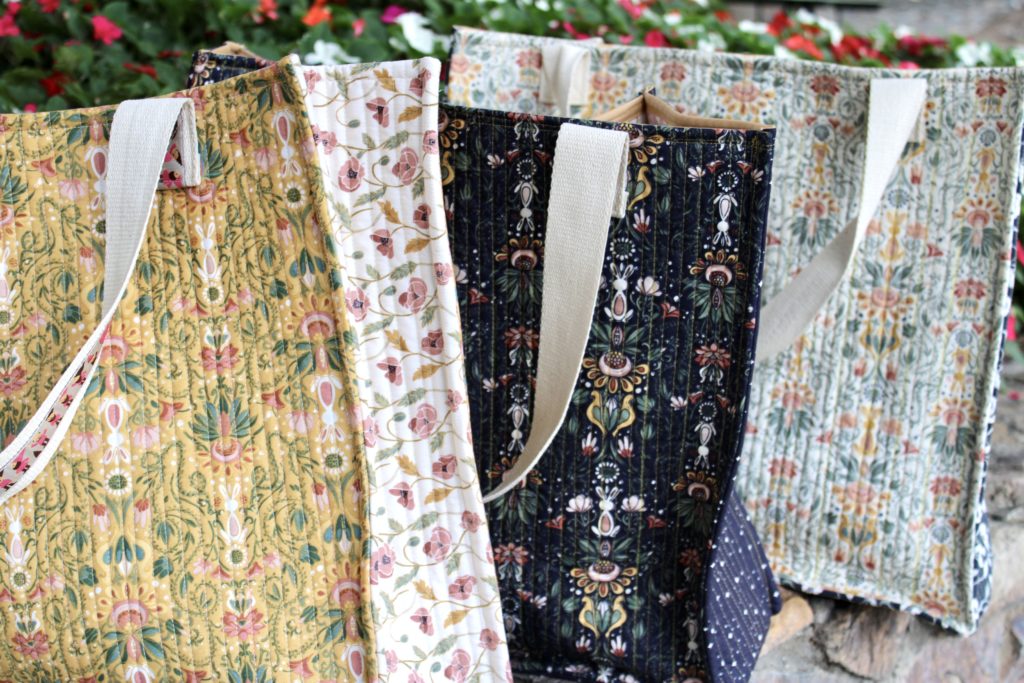 One of the special features of this tote is the reverse french seams. Putting the french seams on the outside of the bag adds a fun design element while at the same serving a practical purpose as they encase the exposed seams on the inside of the bag.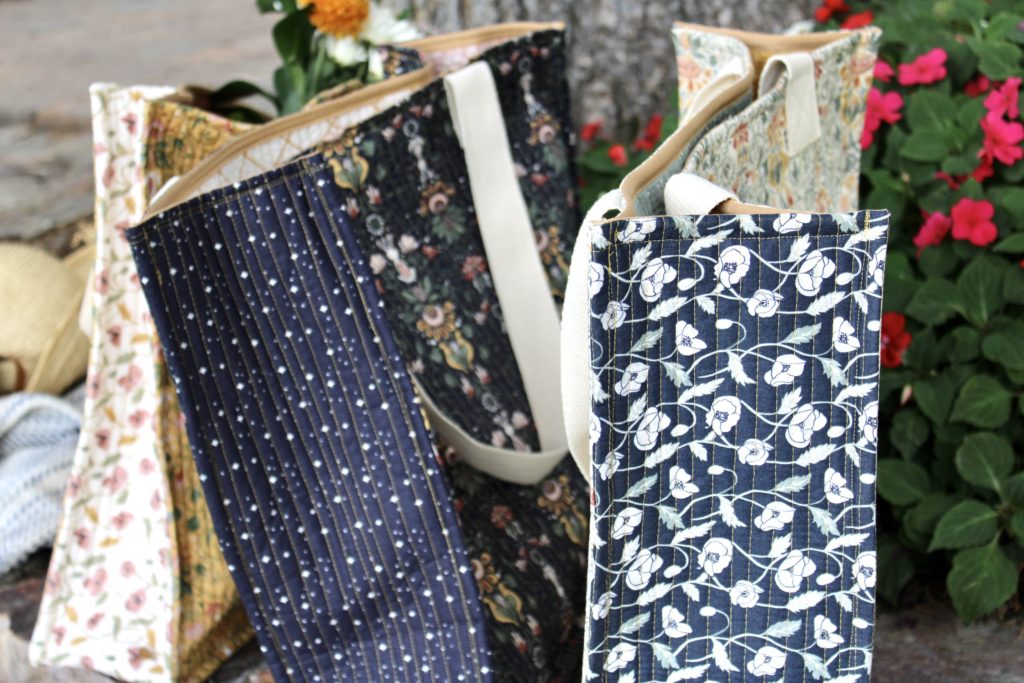 All of the fabrics in the Elegance collection are so beautiful, I couldn't select just one or two. Instead, I opted to mix and match fabrics which gave the bags a lovely, whimsical aesthetic.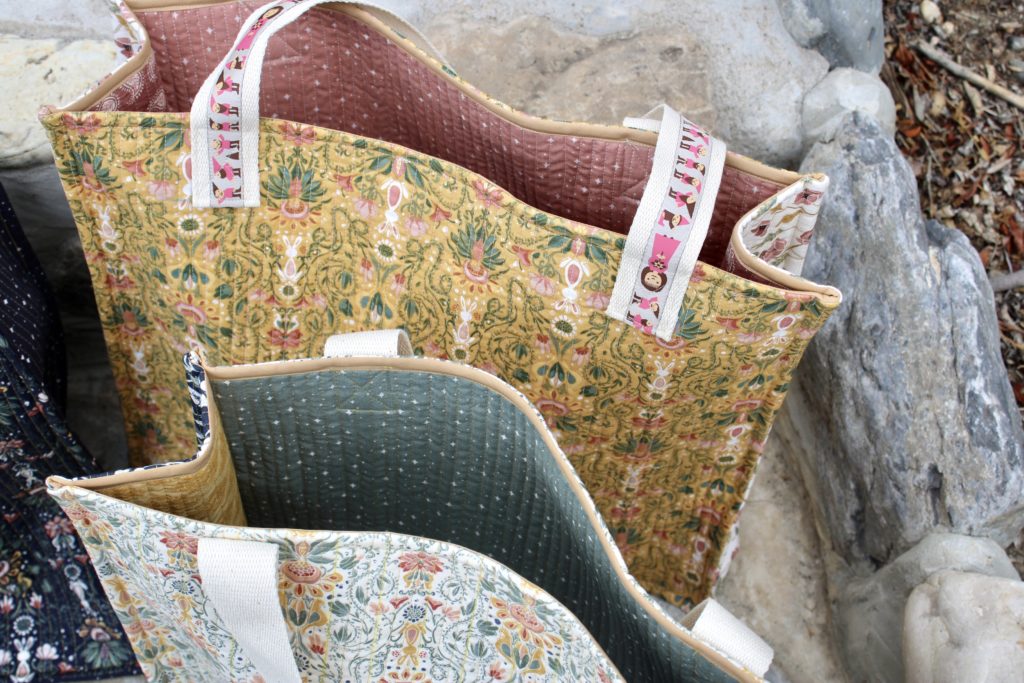 An easy way to customize your Bonjour Market Tote is to add a ribbon embellishment to the bag handle. I absolutely love how this Snow White ribbon takes this bag to a whole new level of cuteness!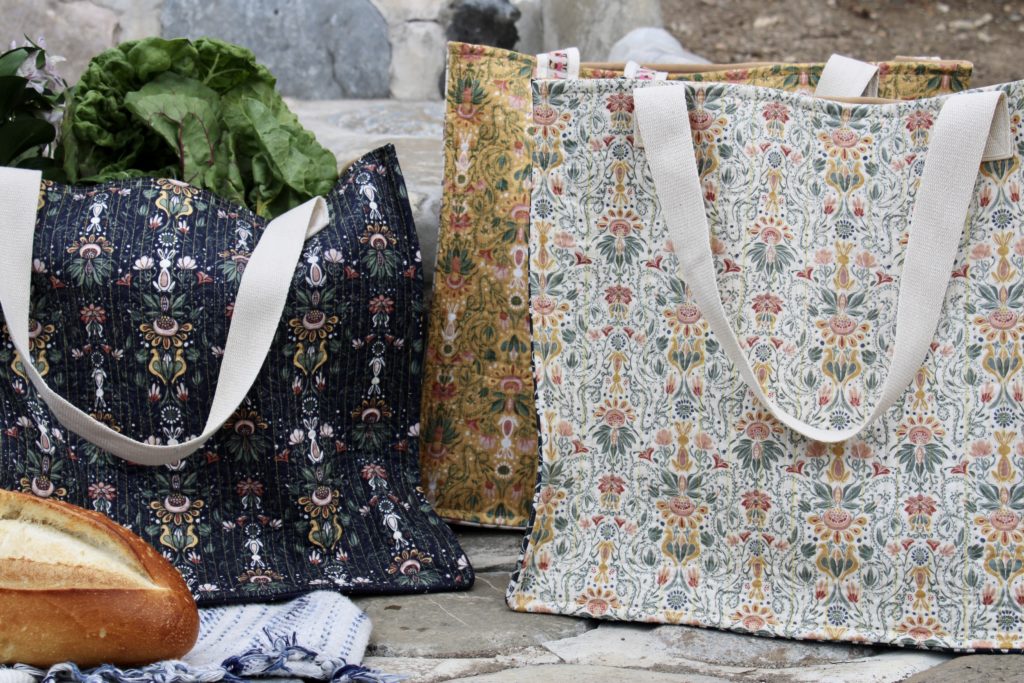 These totes are easy to make and make a fantastic and one-of-a-kind gift for anyone on your list.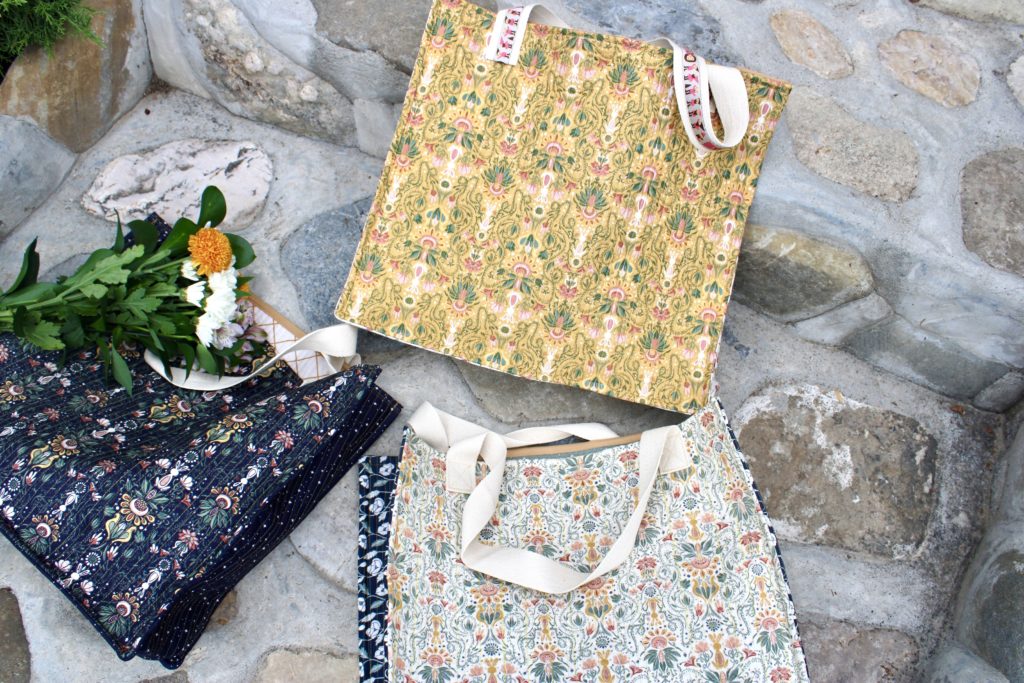 The Bonjour Quilted Market Tote pattern is available by clicking the link below: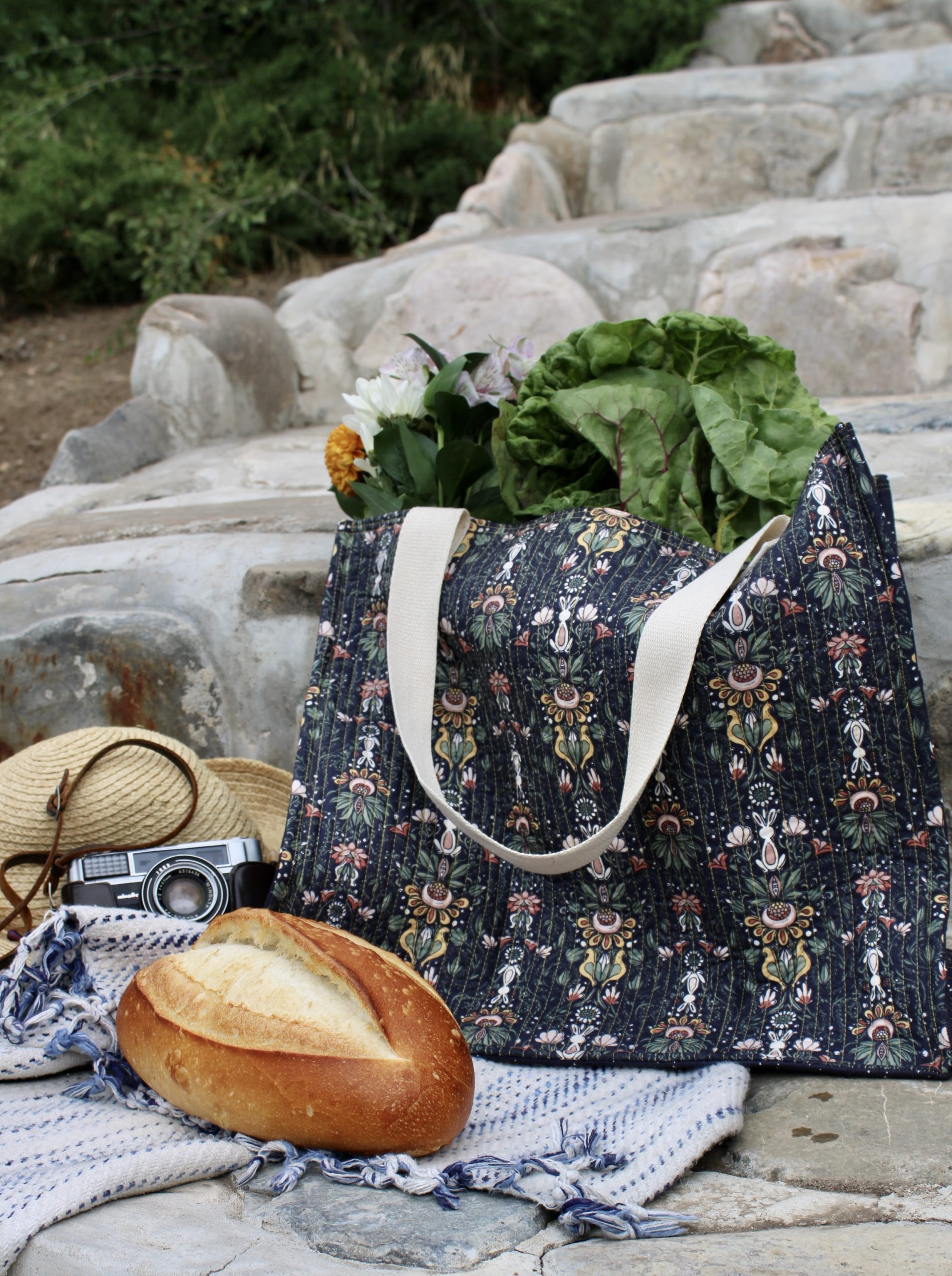 I also created a video to go along with the pattern to help all of the visual learners out there.
Take a moment to subscribe to my YouTube Channel and follow me on Instagram to receive more creative content and project ideas from Bayhill Studio.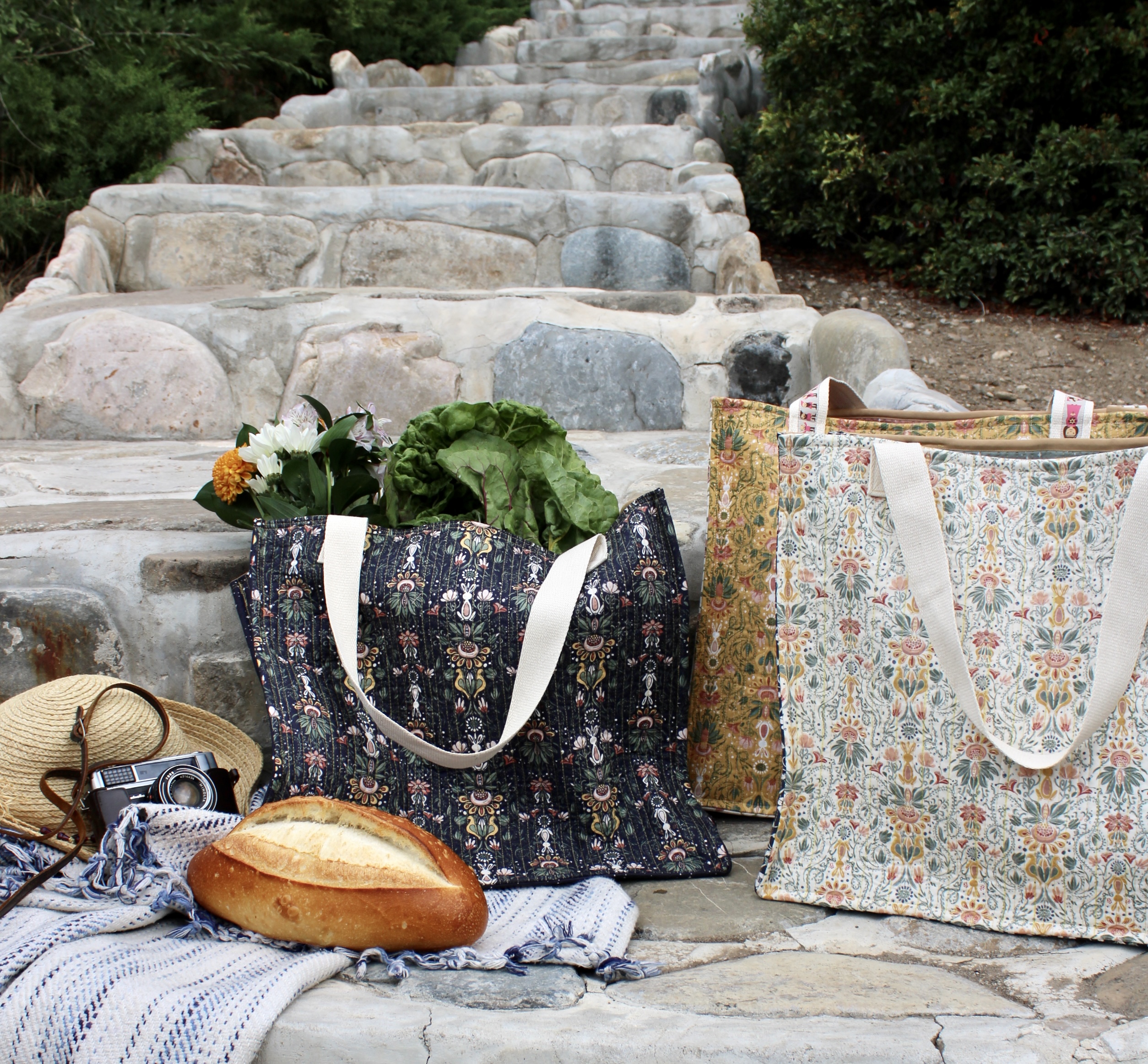 I'd love to see your versions of this fabulous bag. Be sure to share your finished Bonjour Quilted Market Totes with me on Instagram by tagging me @bayhillstudio and have a blessed day!