We begin the super fun Autumn Love Block Party today with a visit to BEAGLE BEAGLE QUILTS, where Dan is sharing is unique interpretation of Lori Holt's first block in her Autumn Love quilt.
Dan took the Crow Block and made a fabulous scrappy bordered decorative pillow – a perfect accent for the coming months!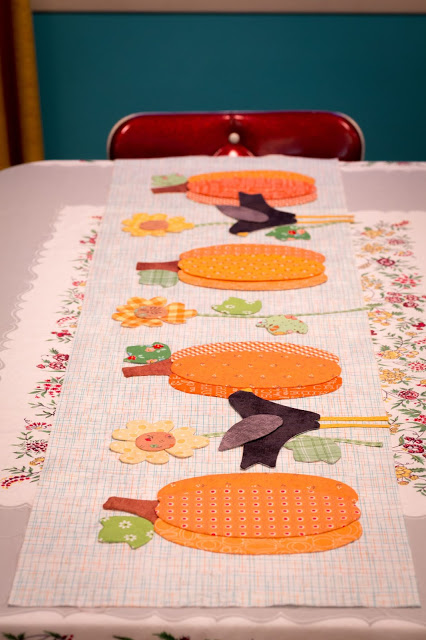 Not stopping there, Dan reworked the leaves into fun little flower petals and created this totally fabulous table runner! Hop on over to Dan's BLOG for more photos and details about his progress on this project. You'll find more of Dan's work on Instagram @danpkelly.
Autumn Love fabric is available now at your local and online quilt shops. You can learn more about Lori Holt's Autumn Love Sew Along by visiting her on her BLOG.