Our Meet the Makers Sew Along begins today and we are seriously "sew" excited to get started on this much anticipated project!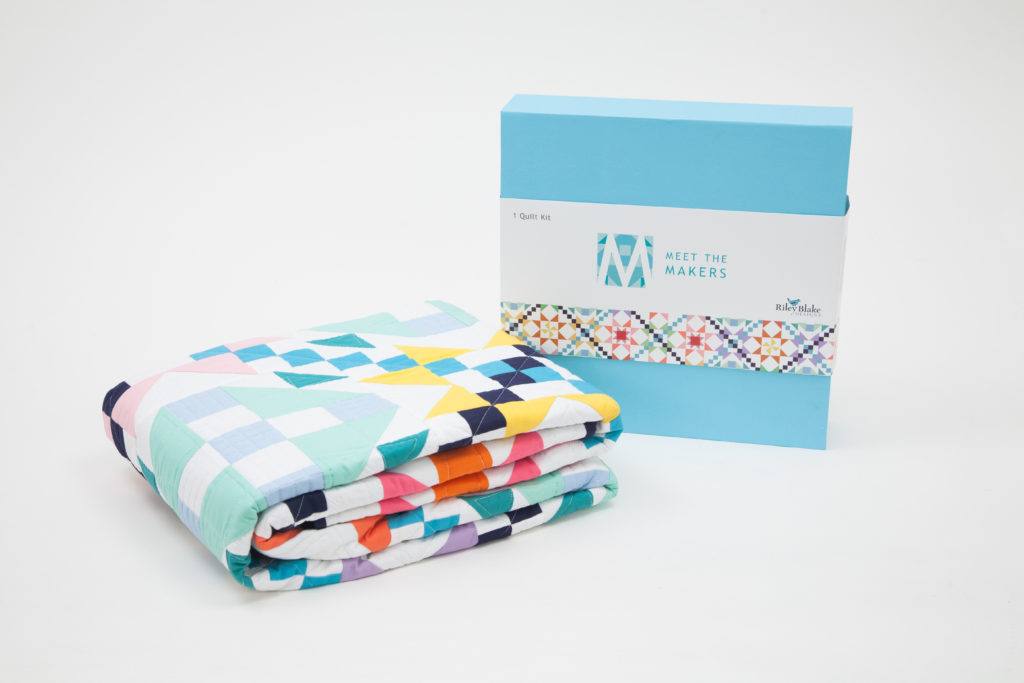 The stunning Meet the Makers quilt is sold as a kit in local and online quilt shops. Each week, we are featuring one block from the quilt, including a VIDEO TUTORIAL that will walk you through the steps to create each block.
The quilt kit features Riley Blake Confetti Cottons, which creates a bold, bright, and modern yet timeless look.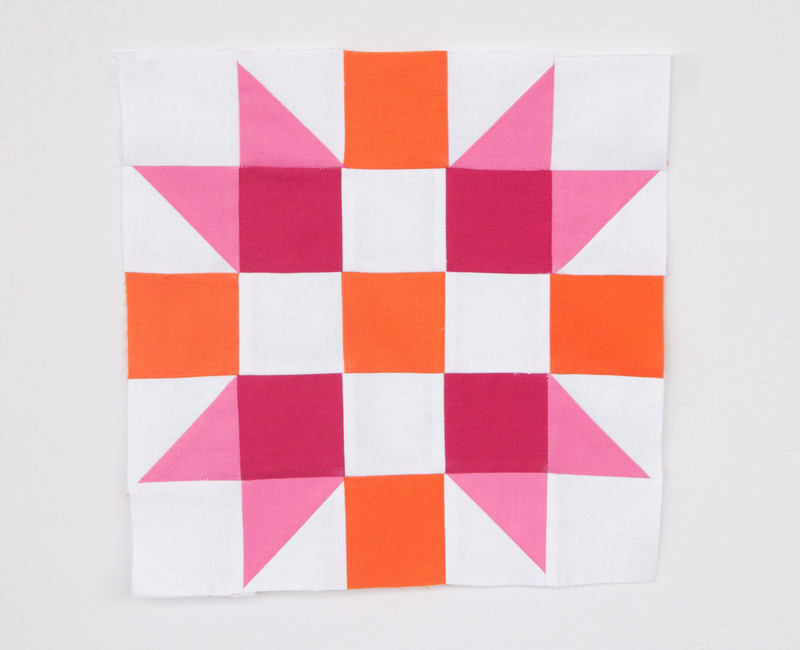 Today we are tackling Block #1 of the Meet the Makers quilt. This colorful block looks complicated, but is actually quite simple to put together.
Block #1-  These are instructions for one block. Eight blocks needed for the finished quilt size of 70″ x 70″
Riley White:
8 – 2 1/2" squares
4 – 3" squares
Riley Orange:
5 – 2 1/2" squares
Crayola Tickle Me Pink:
4 – 3" squares
Cranberry: 
4 – 2 1/2" squares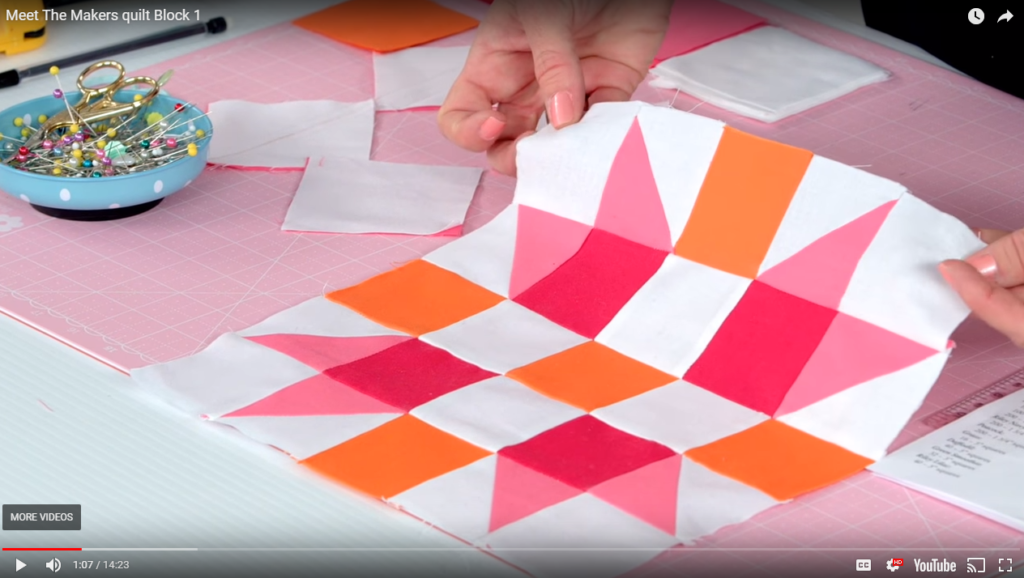 Watch the VIDEO to see how easy it is to assemble the first block of this amazing quilt.
And now, let's meet the makers! Riley Blake designers have teamed up with us to create Block 1 with fabric from their own collections, and the results are as varied as they are inspiring! One block – so many options!
Follow us on Instagam @rileyblakedesigns for more ideas and inspiration and be sure to share your Meet the Makers quilt blocks with us on Instagram using #rileyblakedesigns #iloverileyblake #meetthemakers #meetthemakersquilt #rbdmakers.
Happy Quilting!