Hey friends! Gail here from Boo and Lu Pattern Company. I'm so excited to be back on the Riley Blake blog today sharing with you my make using the new Awesome Autumn collection by Sandy Gervais.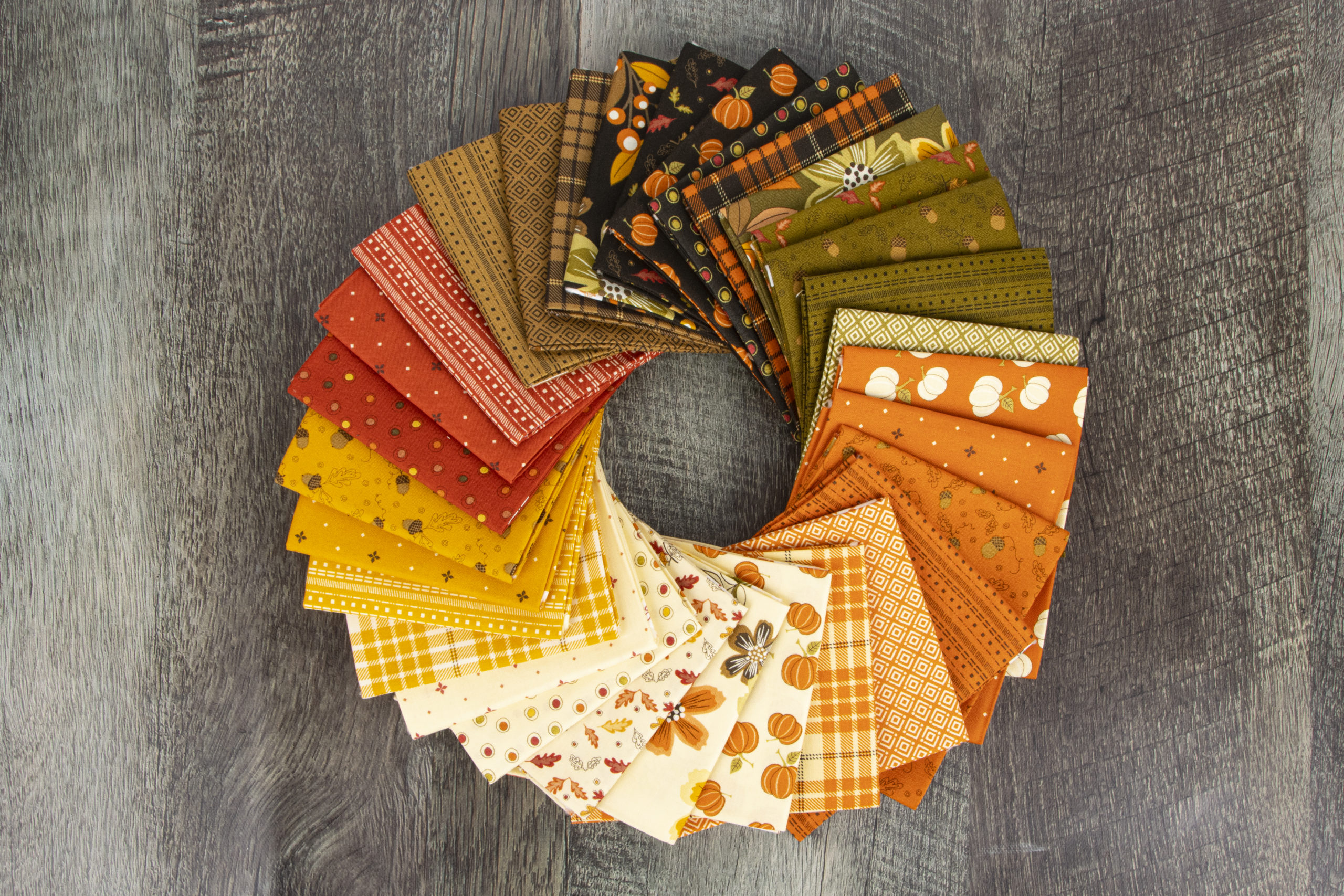 I am all about fall sewing, gorgeous fall plaids and pumpkins are my favorite. They give off such warm and cozy vibes, don't you agree?
When I got this fabric in the mail, my team and I were just starting to work on our back-to-school sewing patterns. It felt like such a fitting pair because when I think back to school I start thinking of fall. Probably because here in the northeastern part of the US we don't start school until after labor day. And we're so far north that by that point it's usually starting to get a bit chilly too!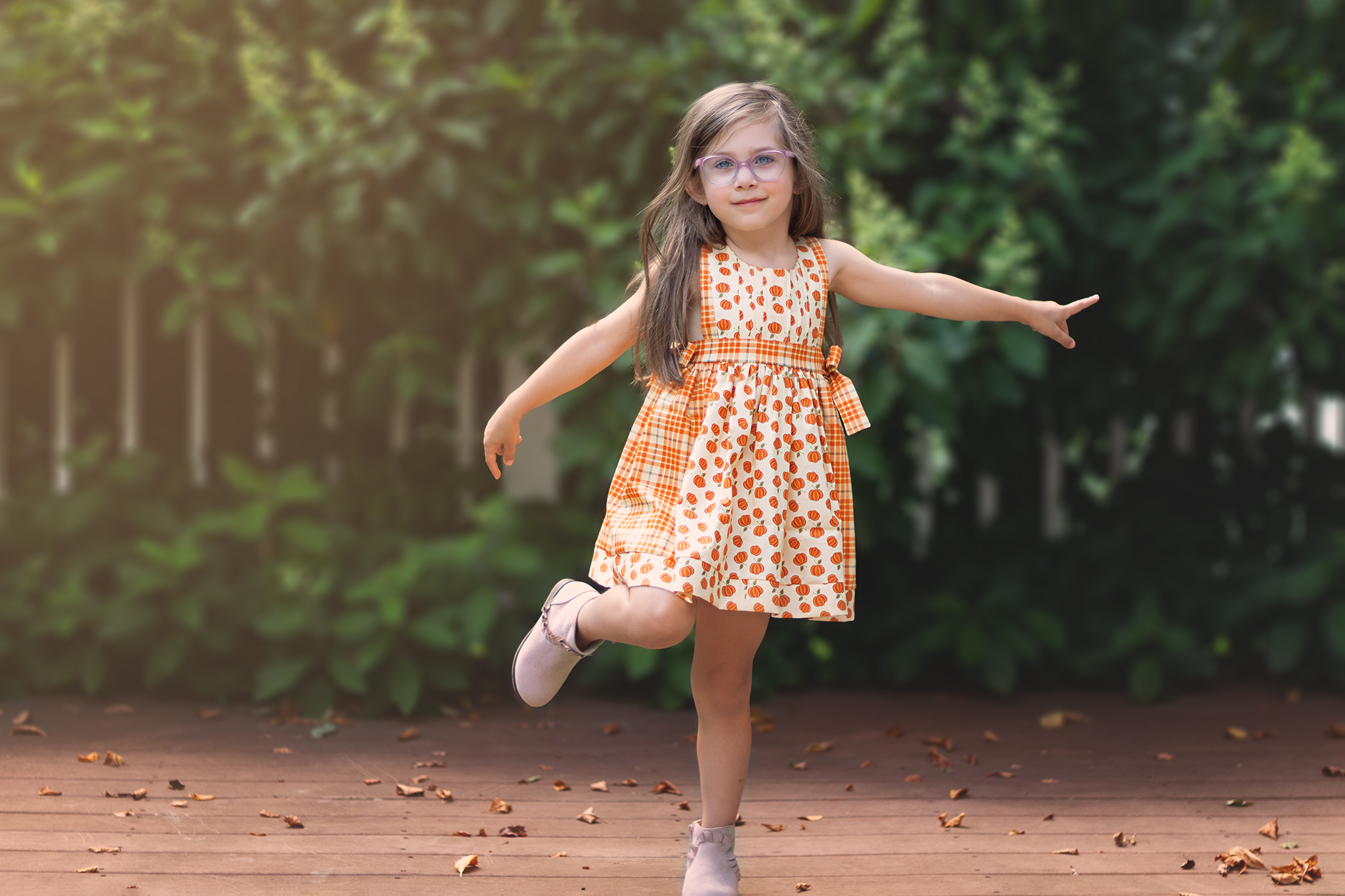 Today I am giving you an exclusive early sneak peek at one of our brand new back-to-school patterns coming on August 12th. We have three patterns in the collection that you can look forward to but today is all about Fawn.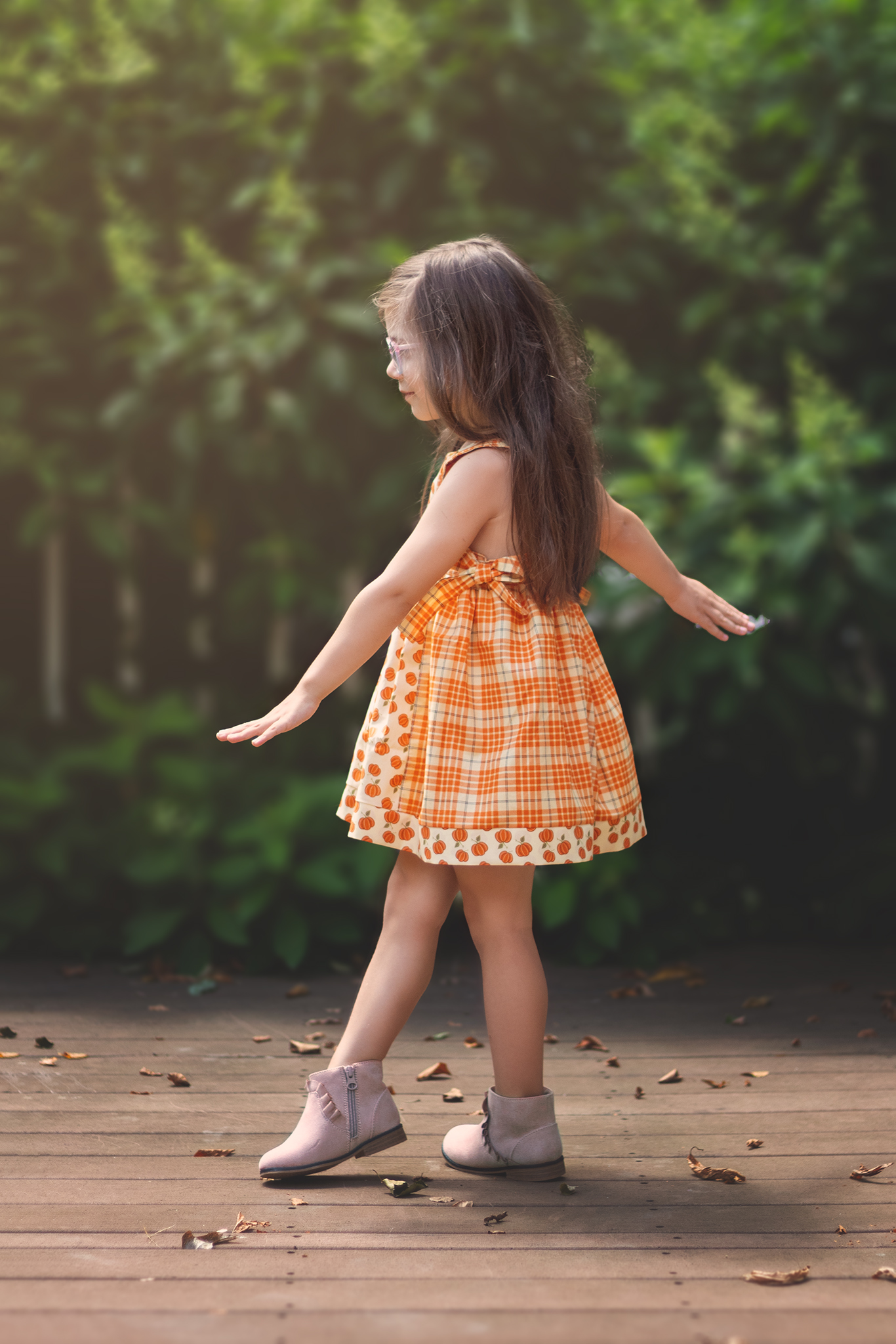 Fawn is the sweetest little pinafore with multiple unique options. It can be worn alone or layered with a sweater, top, or dress underneath.
It is still very hot here (for now) so we chose to wear it alone today. I love that even though it is a pinafore, it still offers great coverage when worn alone.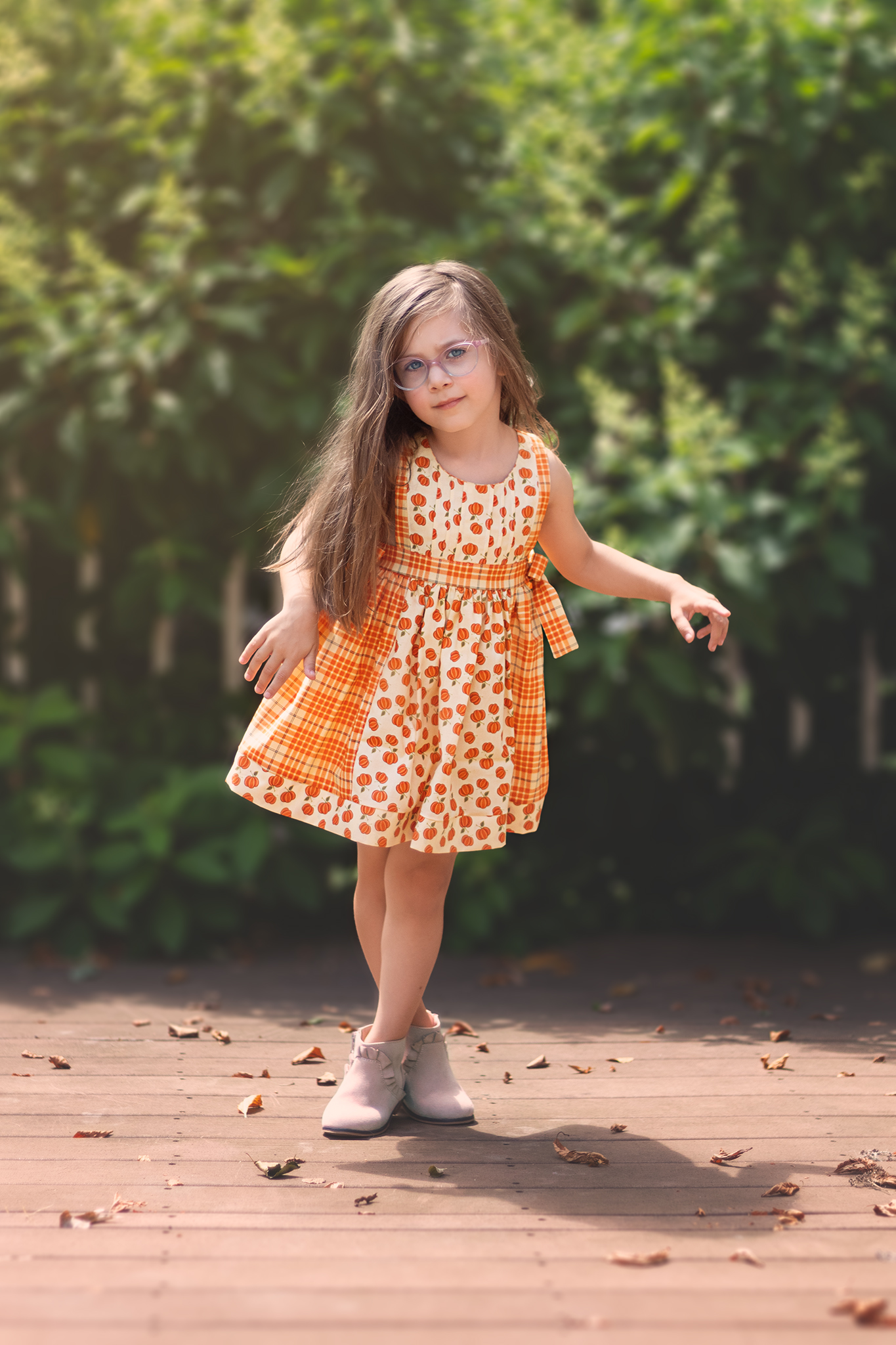 I didn't have quite enough fabric in the orange plaid to cut the full-length skirt so I opted to color block my skirt by adding some of my leftover pumpkins in cream along the hem.
I'm so happy with how this turned out and I cannot wait to make some matching dresses to pair underneath for my girl to wear to kindergarten this fall.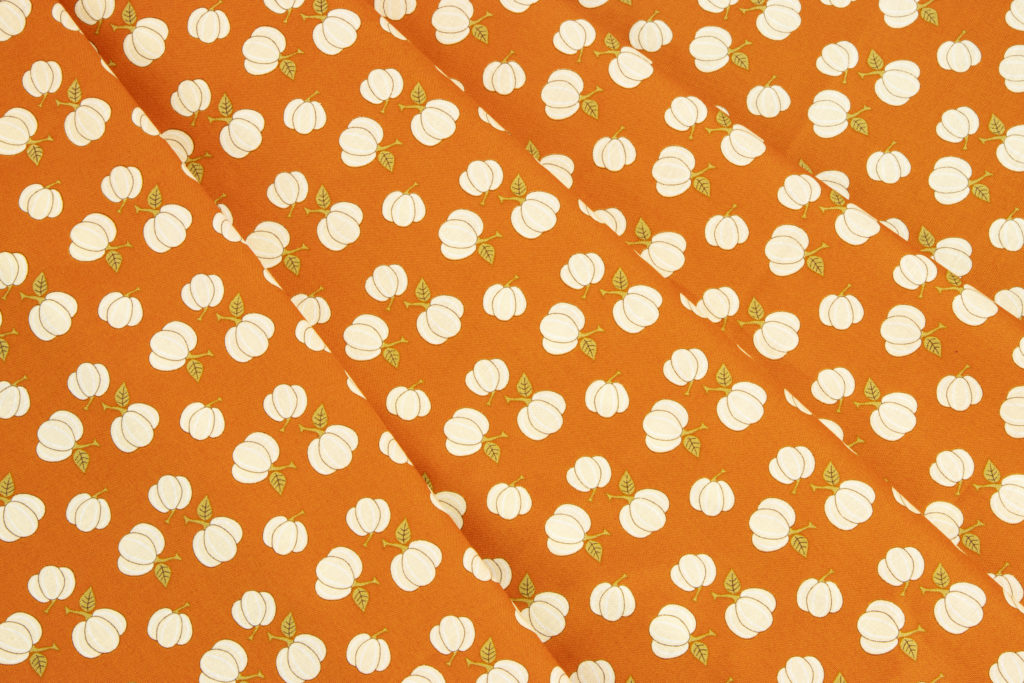 Thank you so much to Riley Blake Designs for providing me with this fabric and for allowing me to share my makes here on their blog.
To see more of our patterns, check out our website here or you can follow us on Instagram @booandlupatterns or in our Boo and Lu Patterns Sewing Group on Facebook.
Happy sewing!
xoxo – Gail