Good Morning! It is Jessica Dayon here today to share with you a new quilt I just finished making! I was able to use the beautiful Prairie by Lori Holt. I absolutely adore all of Lori's collections! I have been anxiously awaiting Prairie and it was worth the wait! Have a look at the prints-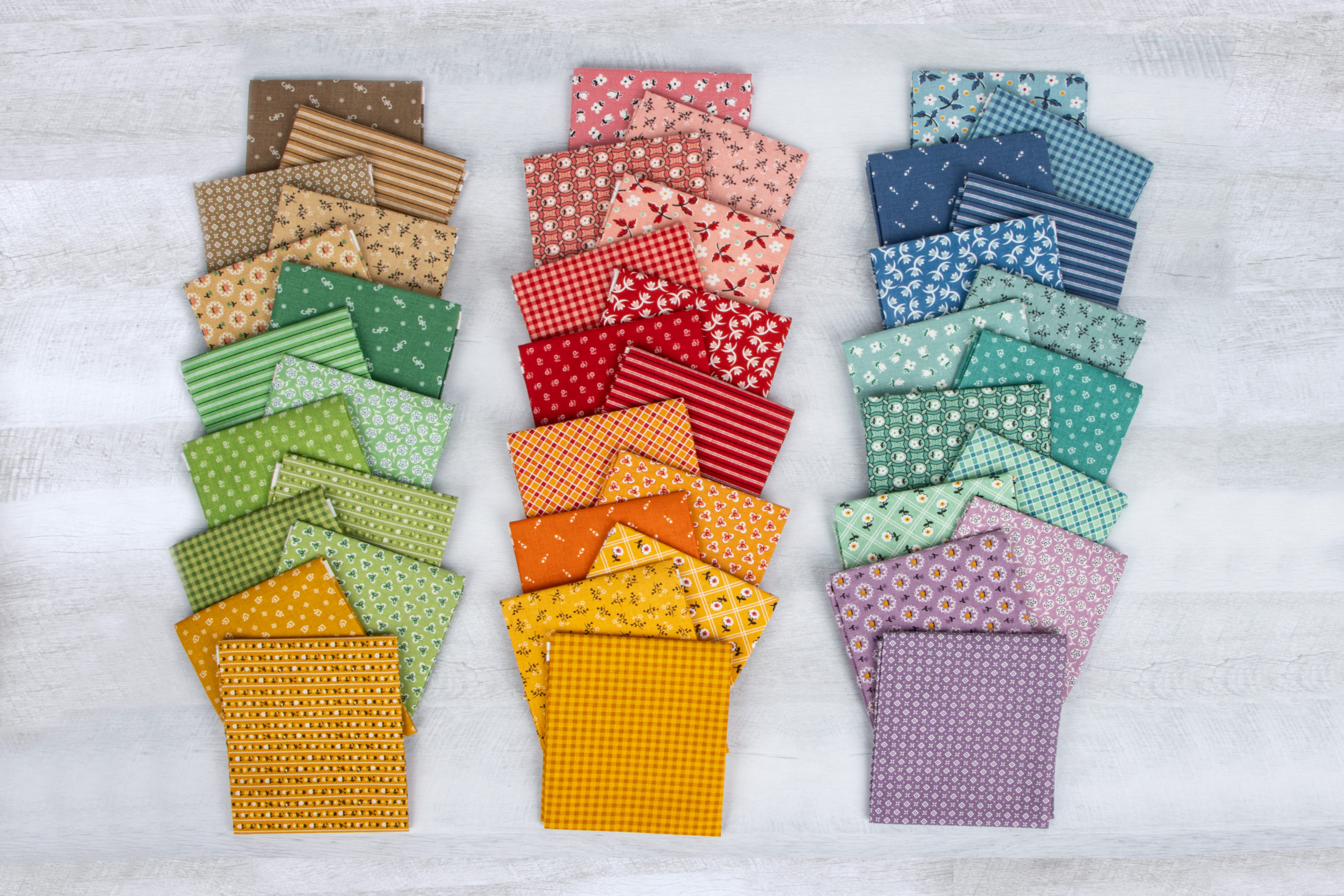 I had a picture in my mind of the quilt that I wanted to make and I searched high and low for the exact pattern but I could not find it. So, I made up my own! I had the best time figuring out the design and making it a reality. I used a lot of chain piecing to make the columns of squares which made the sewing easy-going and enjoyable.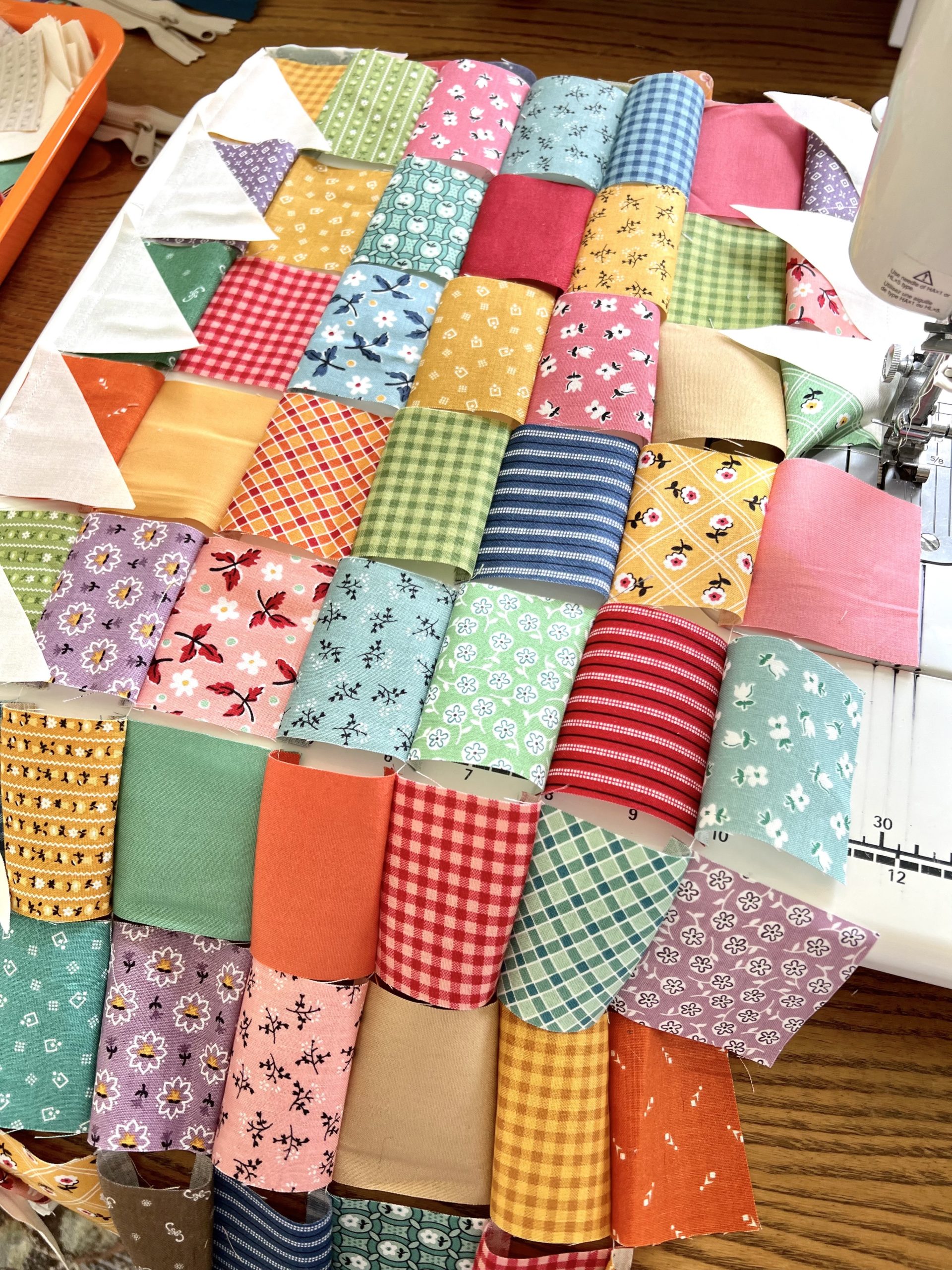 I loved looking at all of the pretty Prairie squares as I was sewing. In addition to the prints in Prairie, I used added in Confetti Cotton in Dream, Sea Glass, Tea Dye, Daisy, Alpine, Denim, Cottage, Tea Rose, Autumn, and Barn Red. The solids coordinate beautifully with the Prairie collection and I love mixing them in.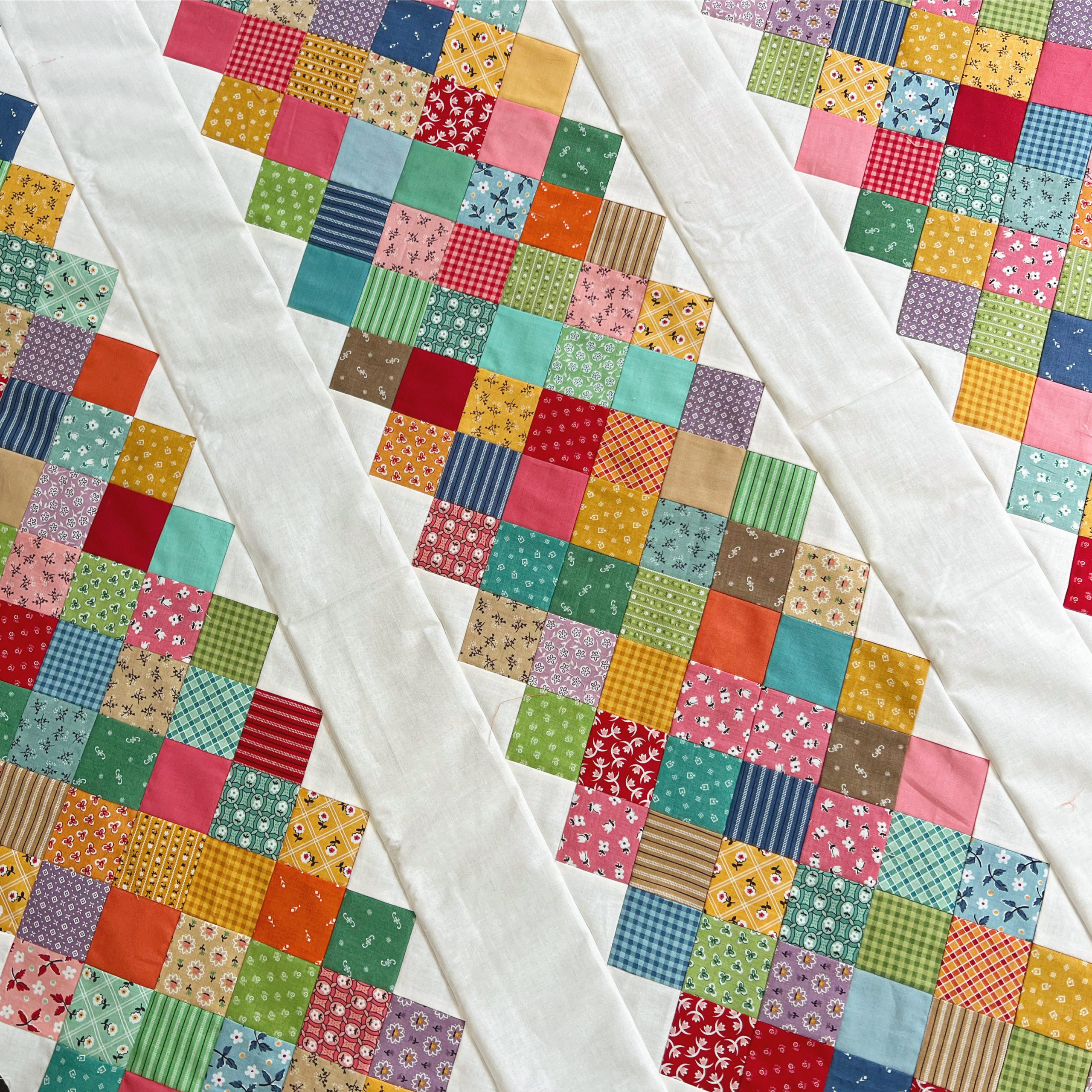 I used Confetti Cotton in Cloud for the background. It is one of my favorite whites to use!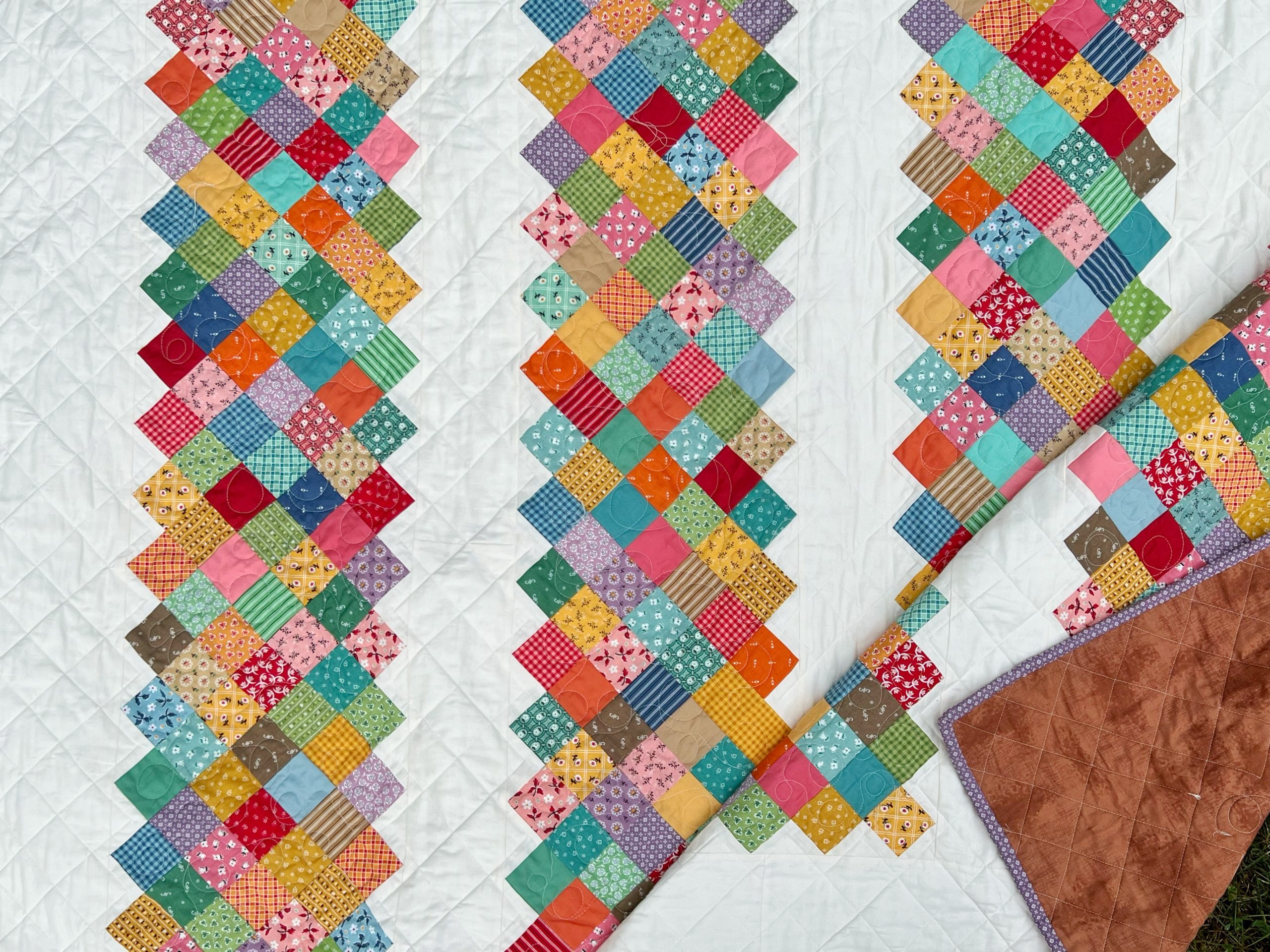 I quilted the prints sections with a free motion loop and the white sections with a grid. For the backing, I used Shabby in Chestnut. I used Prairie Cabin in Heirloom Plum.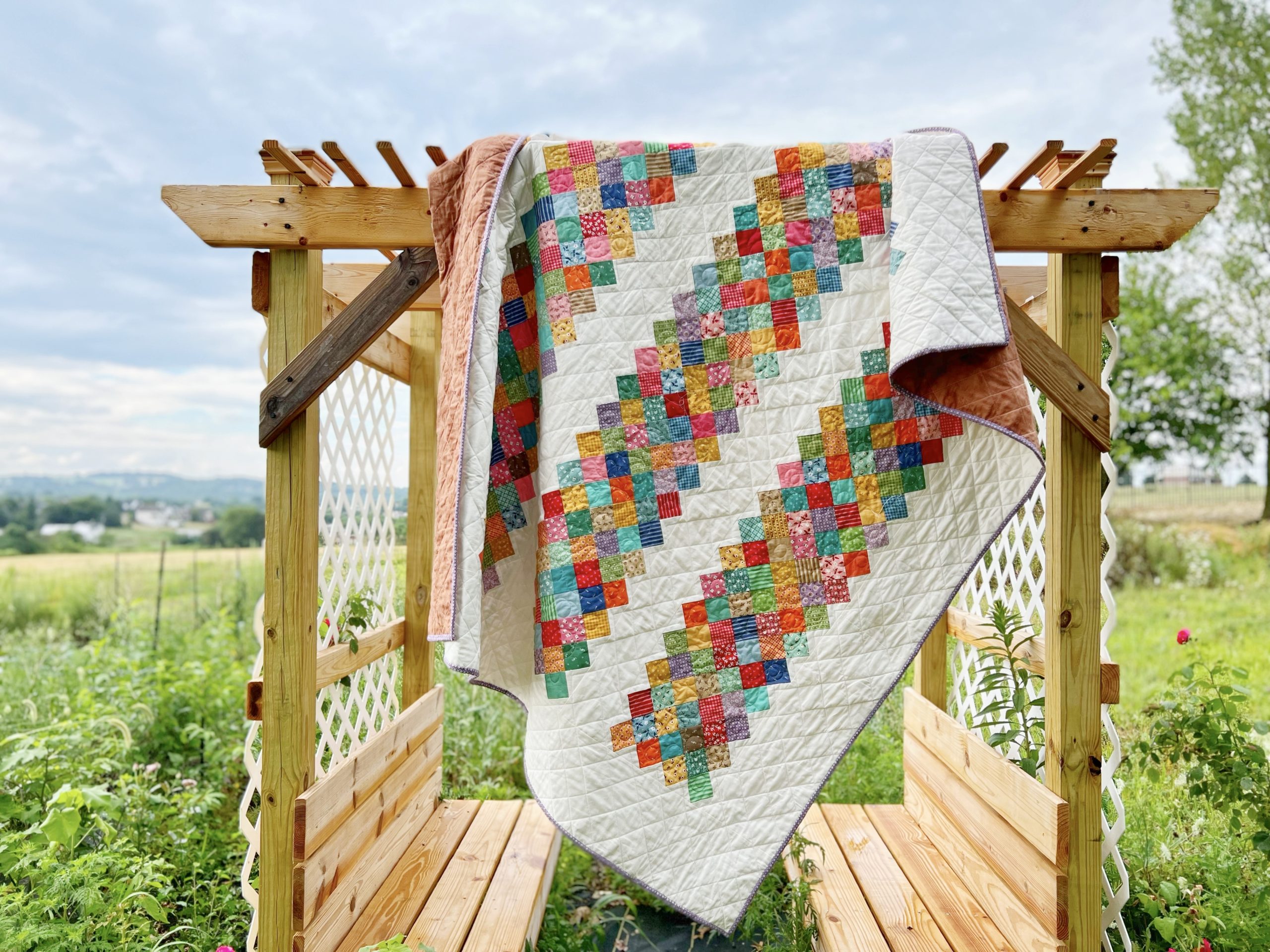 As I shared the process of making this quilt on Instagram, I had many requests for the pattern. As such, I will be making Granny's Path into a free pattern. I'm going to do a little more testing and once it is ready, I'll post on Instagram (@jessicadayon) and my blog.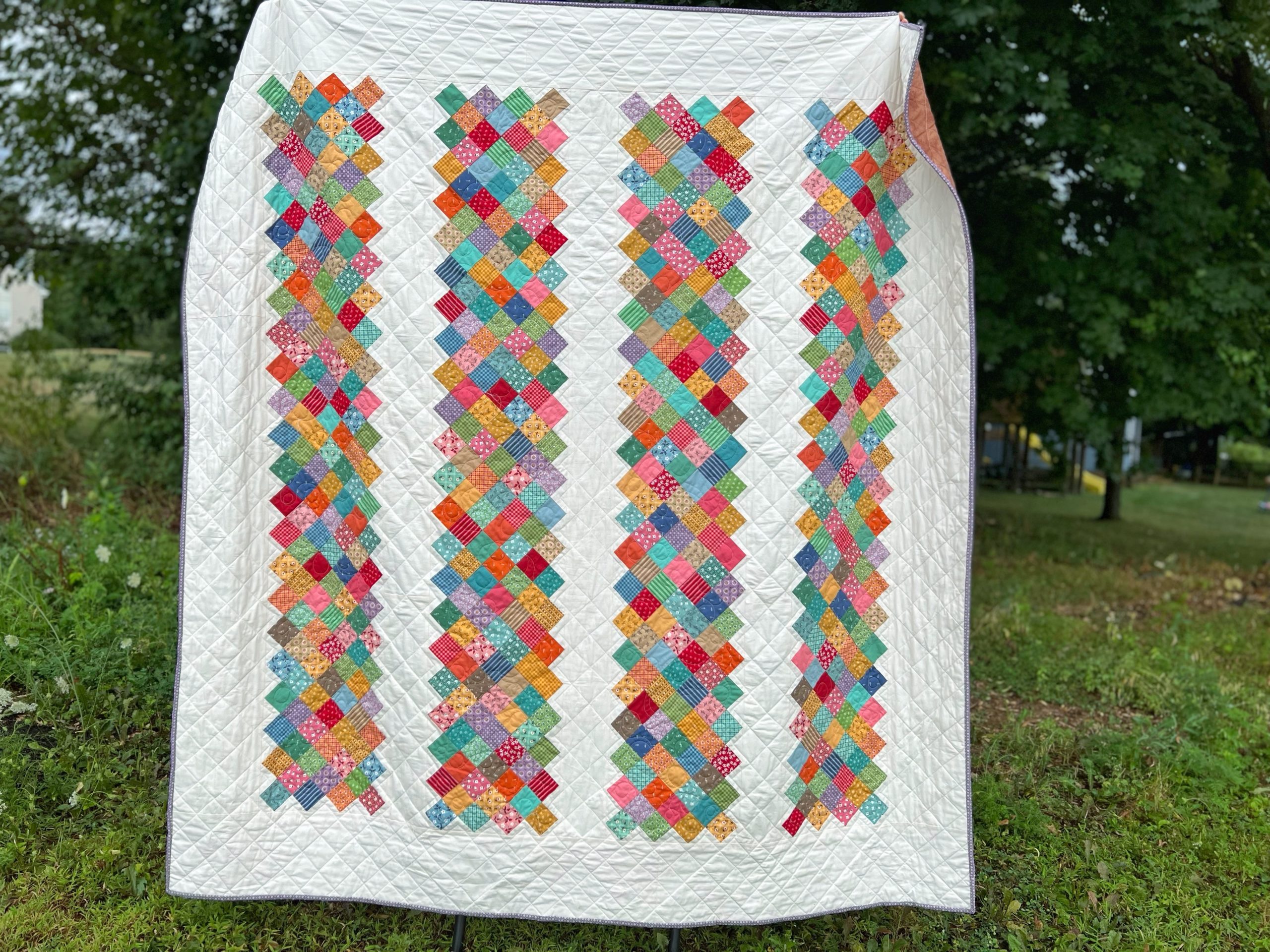 Thank you so much for following along! You can find all of my projects, quilt alongs, and more on my blog and on Instagram @jessicadayon.