Hello friends! It's Julia from Bayhill Studio. If you haven't noticed yet, I love working with fabric panels, but those panels typically are meant for quilts, pillows, or placemats. When I saw the adorable doll panels in the Be a Superhero collection designed by Bee Sew Inspired for Riley Blake Designs, I knew I had to try them out.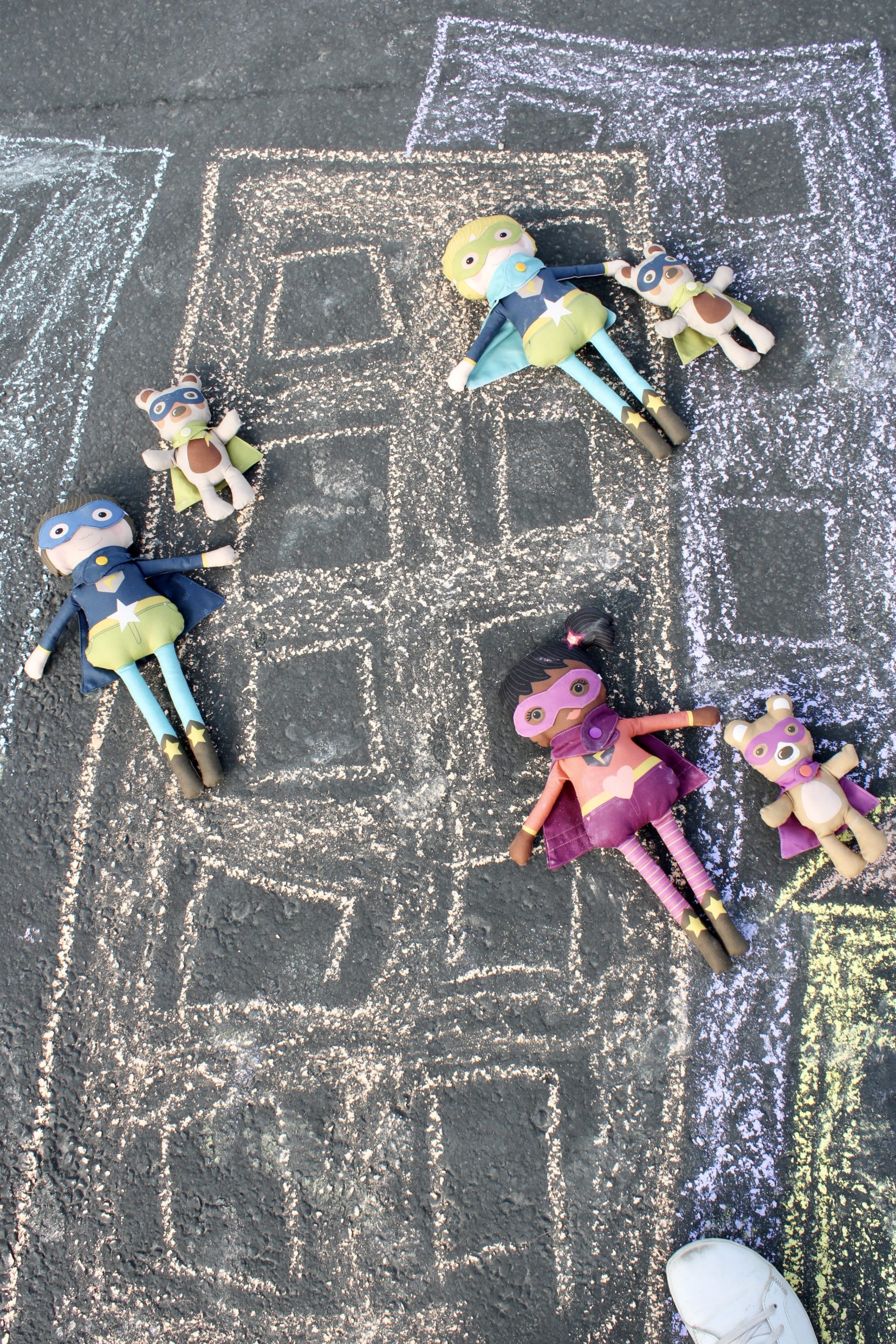 Be a Superhro is a mini fabric collection that features a total of six Superhero Fearless doll panels and two Superhero Dress Up panels.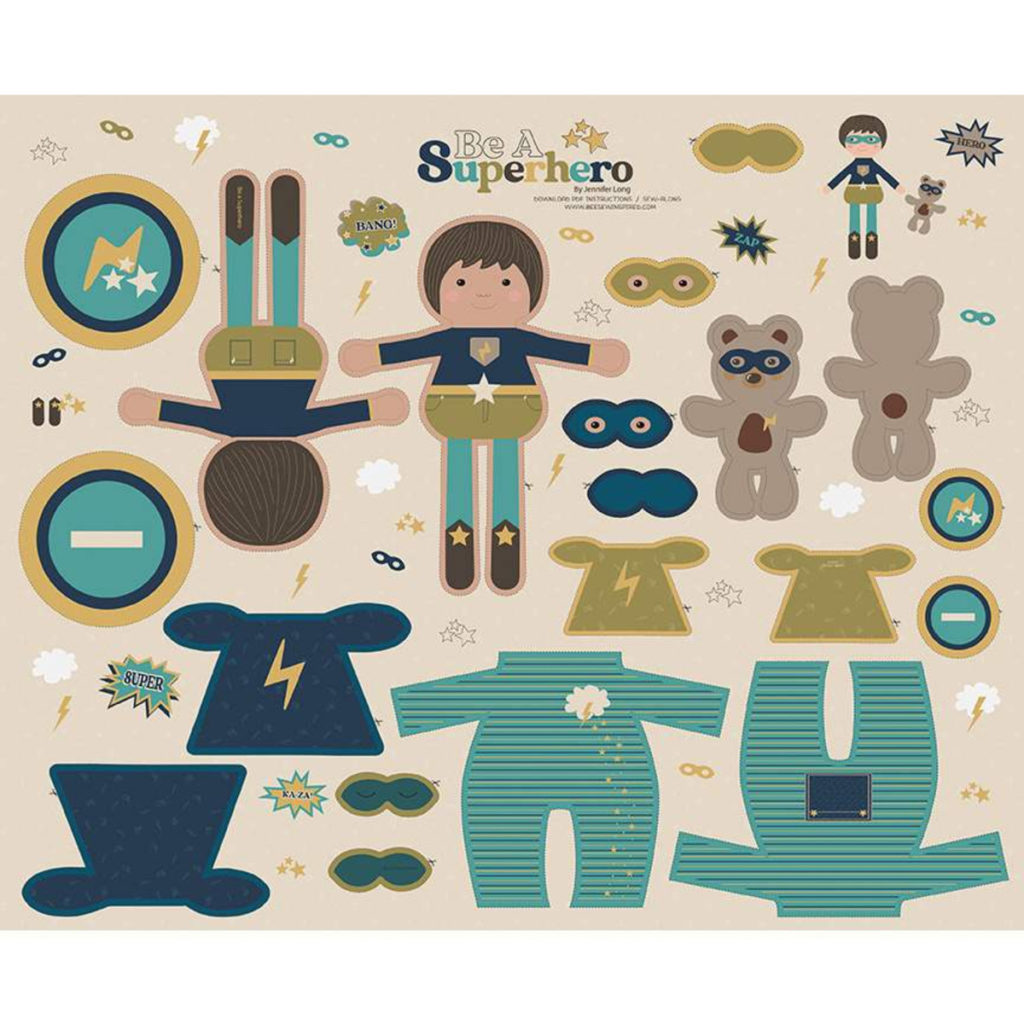 I opted to work with three of the Fearless doll panels. As you can see, the panel is loaded with goodies! You have the main doll, a teddy bear sidekick, three face masks, a cape for the doll and teddy bear, pajamas, and two shields.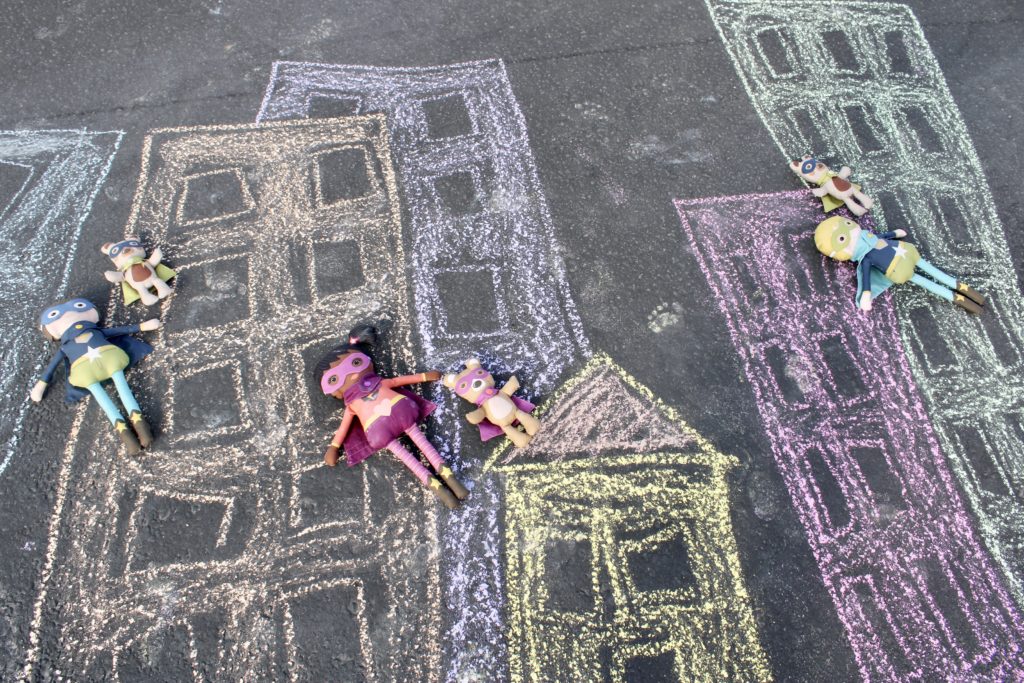 Here are our Fearless friends with their trusty sidekicks. My new little next door neighbors helped me draw the city buildings and pose the dolls. They were so excited about it and immediately claimed their favorite dolls!I love seeing their smudgy, chalky fingerprints all over the dolls!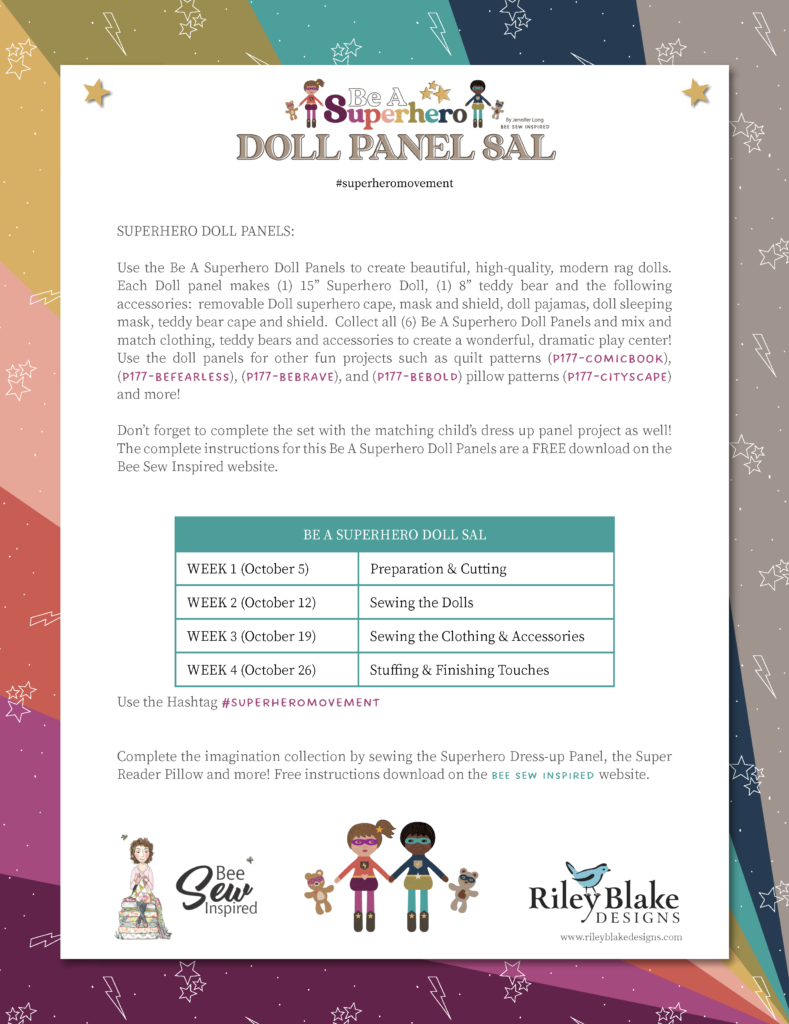 If you've never made a stuffed animal or doll before, fear not. Jennifer, of Bee Sew Inspired, is hosting a Superhero Doll Panel Sew Along, so you'll have tons of tips and advice to help you out. The dates for the Sew Along are listed above.
I also shared a few essential softie making tips on my BLOG.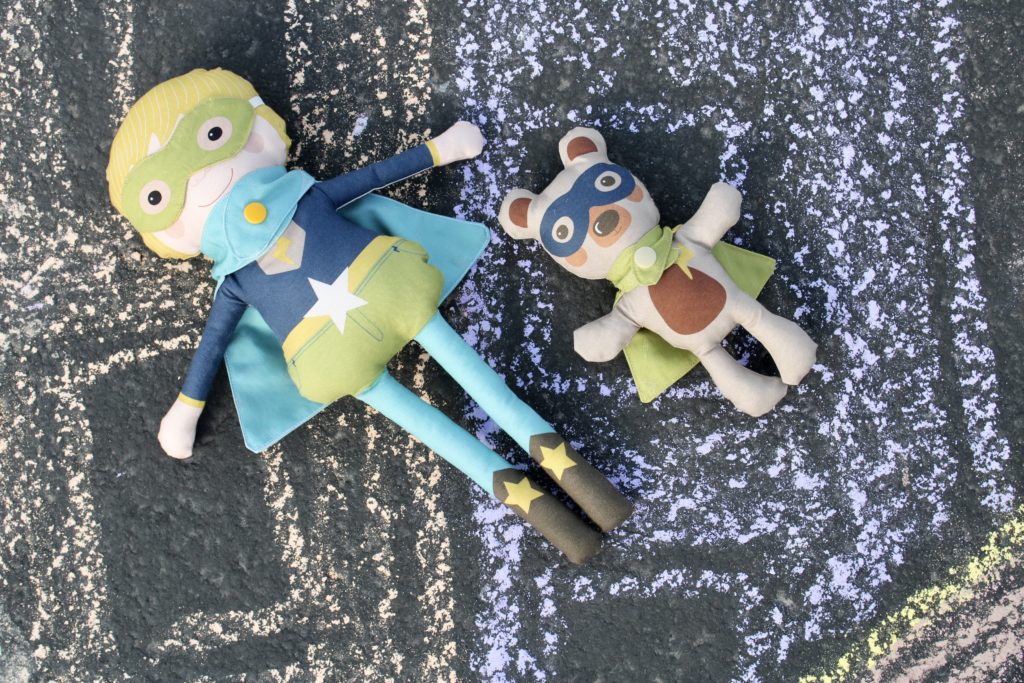 Here is the first doll and his little teddy bear sidekick. My little one-year-old neighbor really wanted to keep this one, probably because it looked just like him! Of course, he was so helpful, I had to give it to him!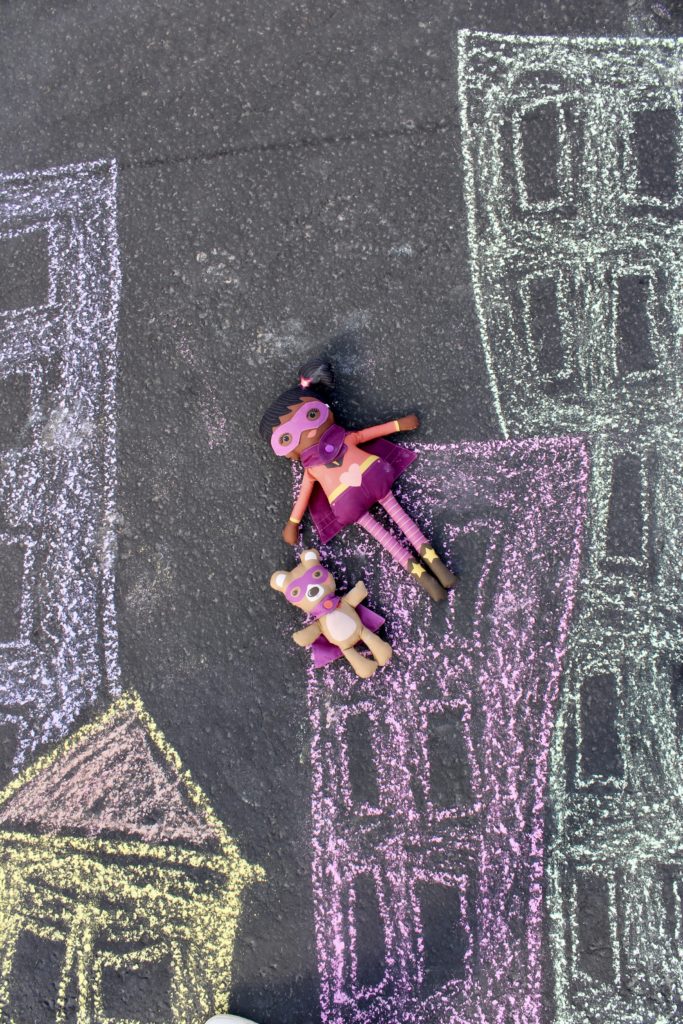 His older sister picked out this sweet doll, and she especially loved her sassy little ponytail with the star embellishment.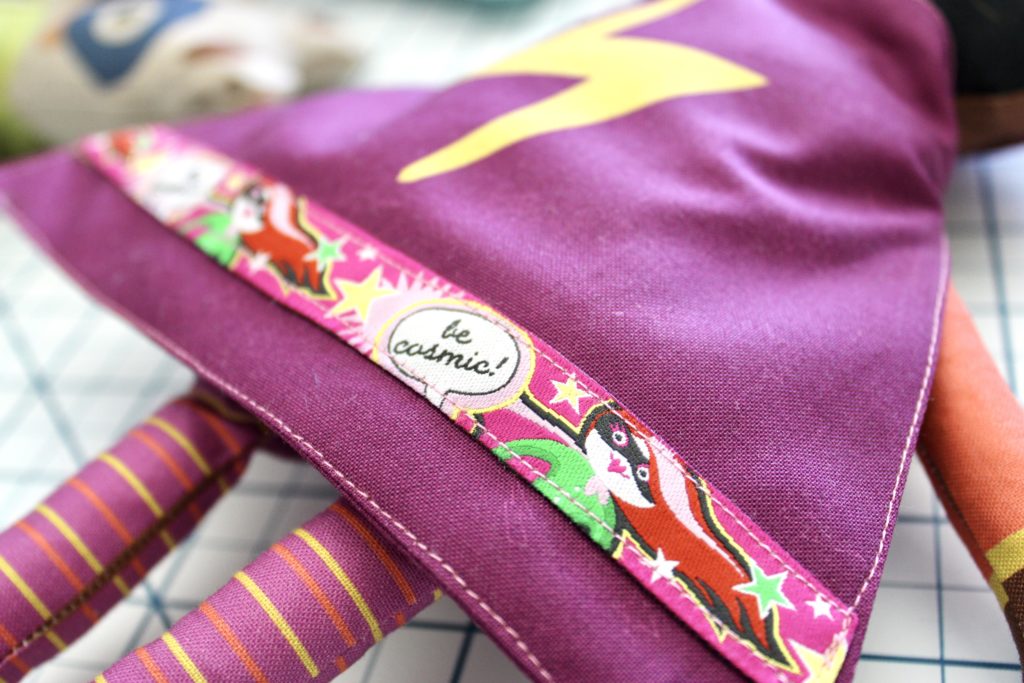 Speaking of embellishments, I had this fun comic book ribbon that coordinated perfectly with the purple cape, so I added a strip across the back of the cape.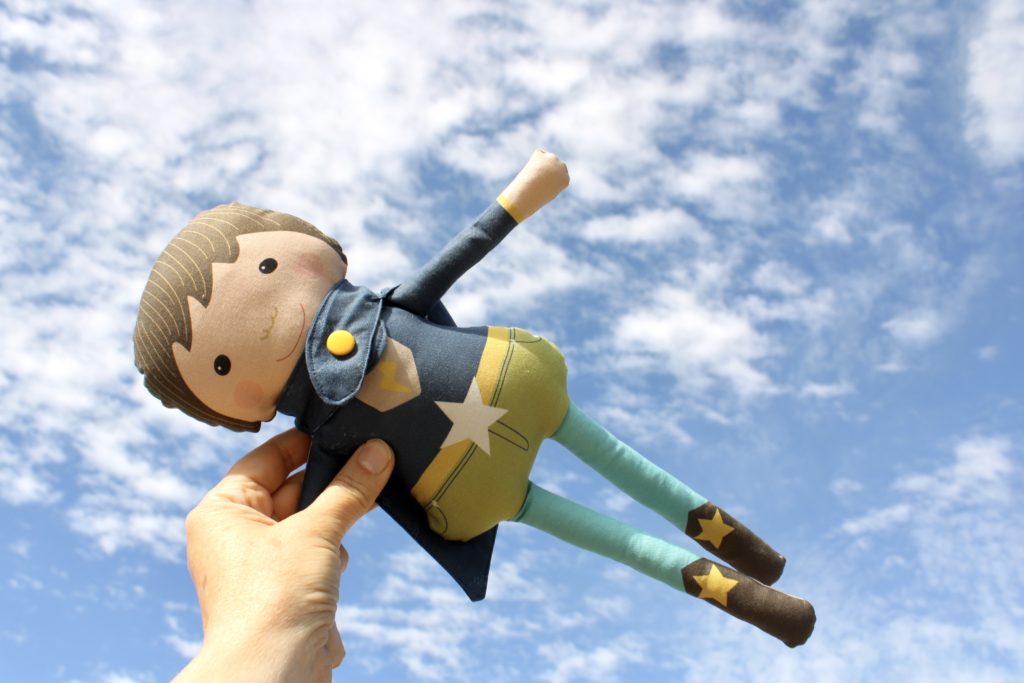 This sweet little duo hasn't found a home yet, but I'm sure they will very soon. Who can resist?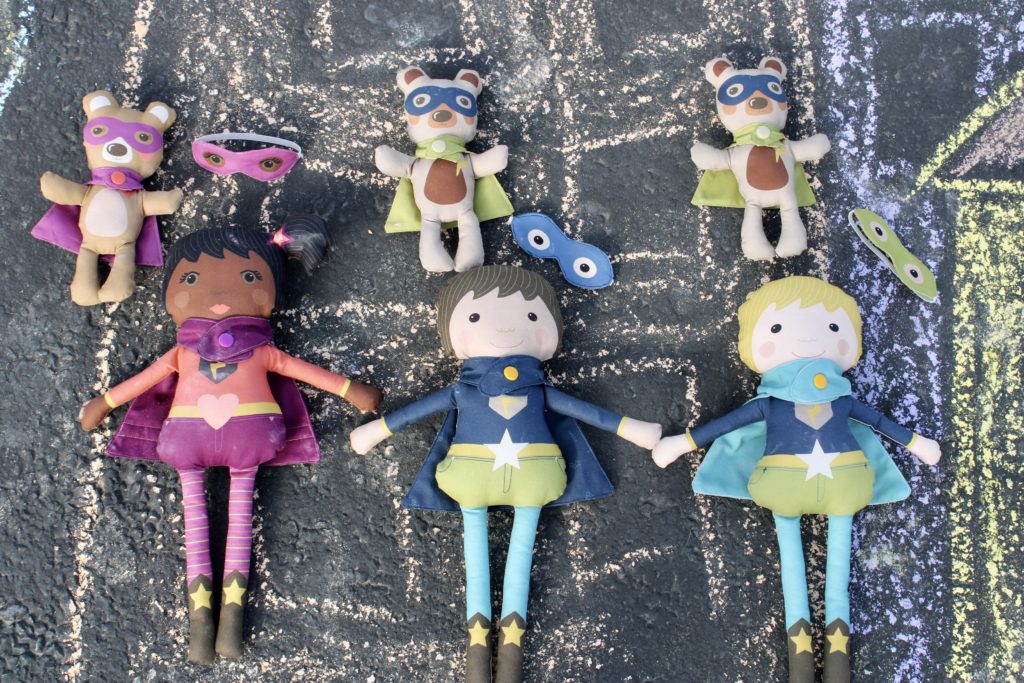 The little face masks and capes are removable so our superhero friends can be average citizens by day, and switch to superhero mode when duty calls.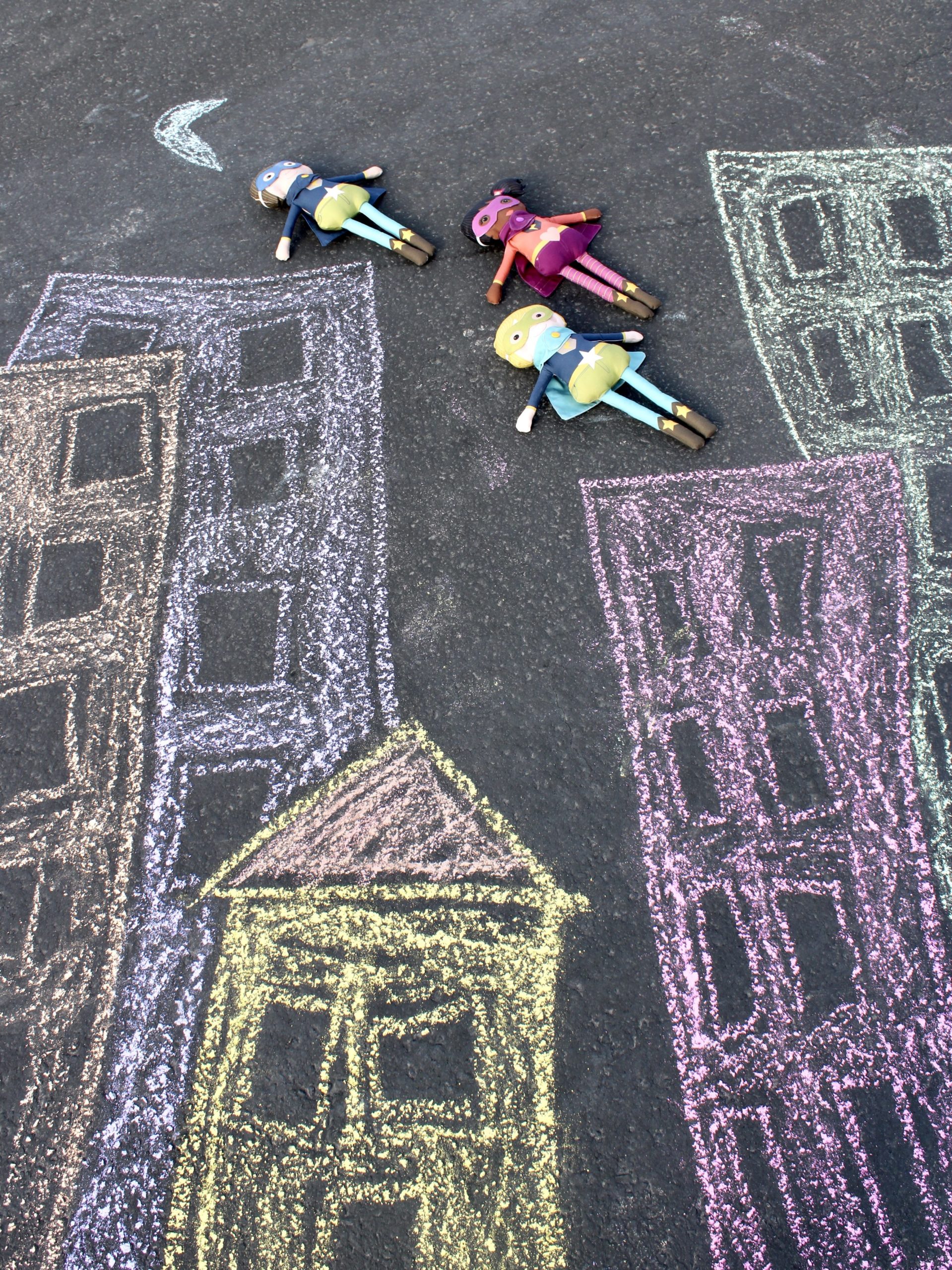 They are adorable! Let's wish our hero friends good luck as they soar to new adventures!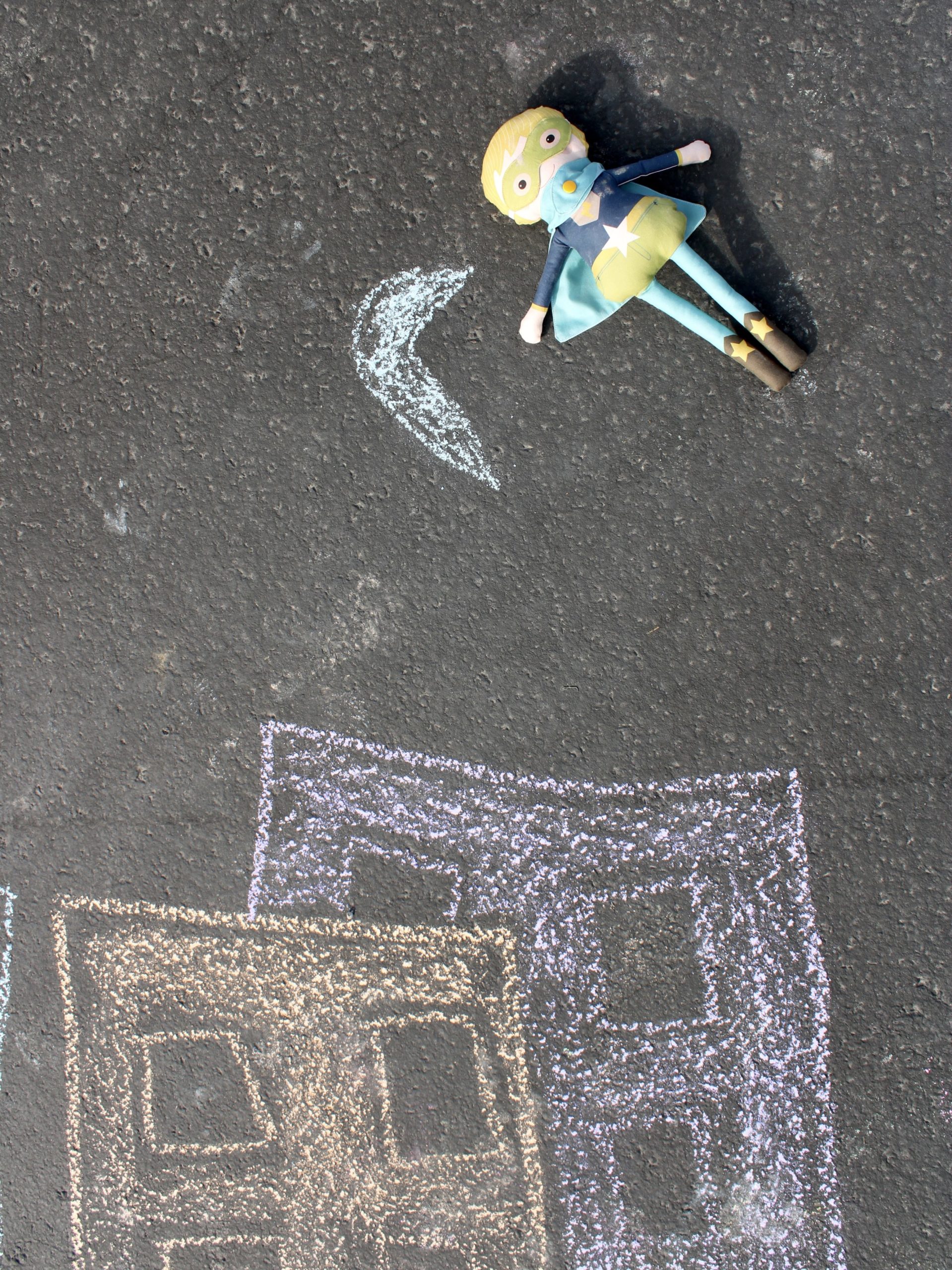 Thanks for stopping by! Be sure to follow me on Instagram and subscribe to my YouTube Channel for more creative content and project inspiration. And most of all, I wish you a blessed day!