It's almost time for a new sew along with Lori Holt to begin! If you are familiar with her sew alongs then you know that it's best to bee prepared! Lori does a fantastic job walking you through exactly what you will need to participate and sew along.
Ready to see the quilt?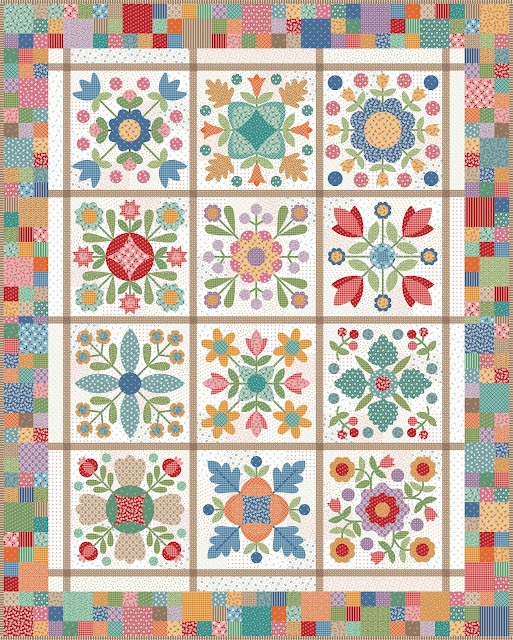 How fun is that?! We are smitten with the Prairie Meadow quilt. If you want to join in and sew along, check out Lori's blog post for all the information you need!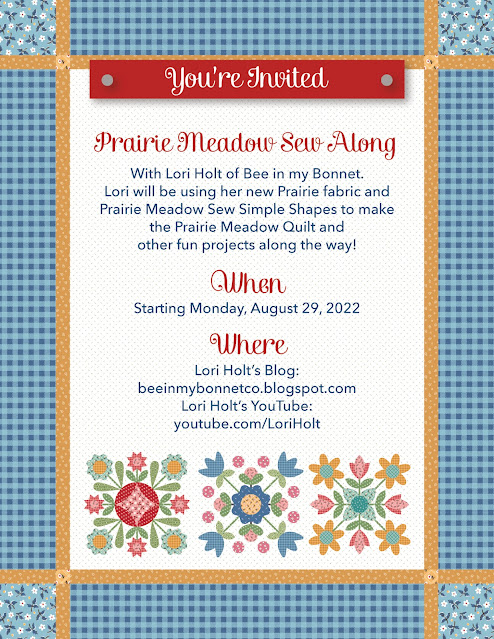 Before you go, let's take another looks at the beautiful Prairie fabric collection…
This fabric is just yummy! We hope you enjoy making this quilt along with us. See you on August 29th on Lori's blog for the kick-off!