Hello Quilting Friends! It's Melissa Corry from Happy Quilting  here. Today, I am thrilled to be sharing this brand new Flying In Squares quilt as well as a Free PDF Pattern for it!!! This quilt features the Daisy Fields by Bev McCullough. The design mixes Flying Geese and Squares to make two fun blocks from one 10″ Stacker that come together in an adorable picnic quilt!!!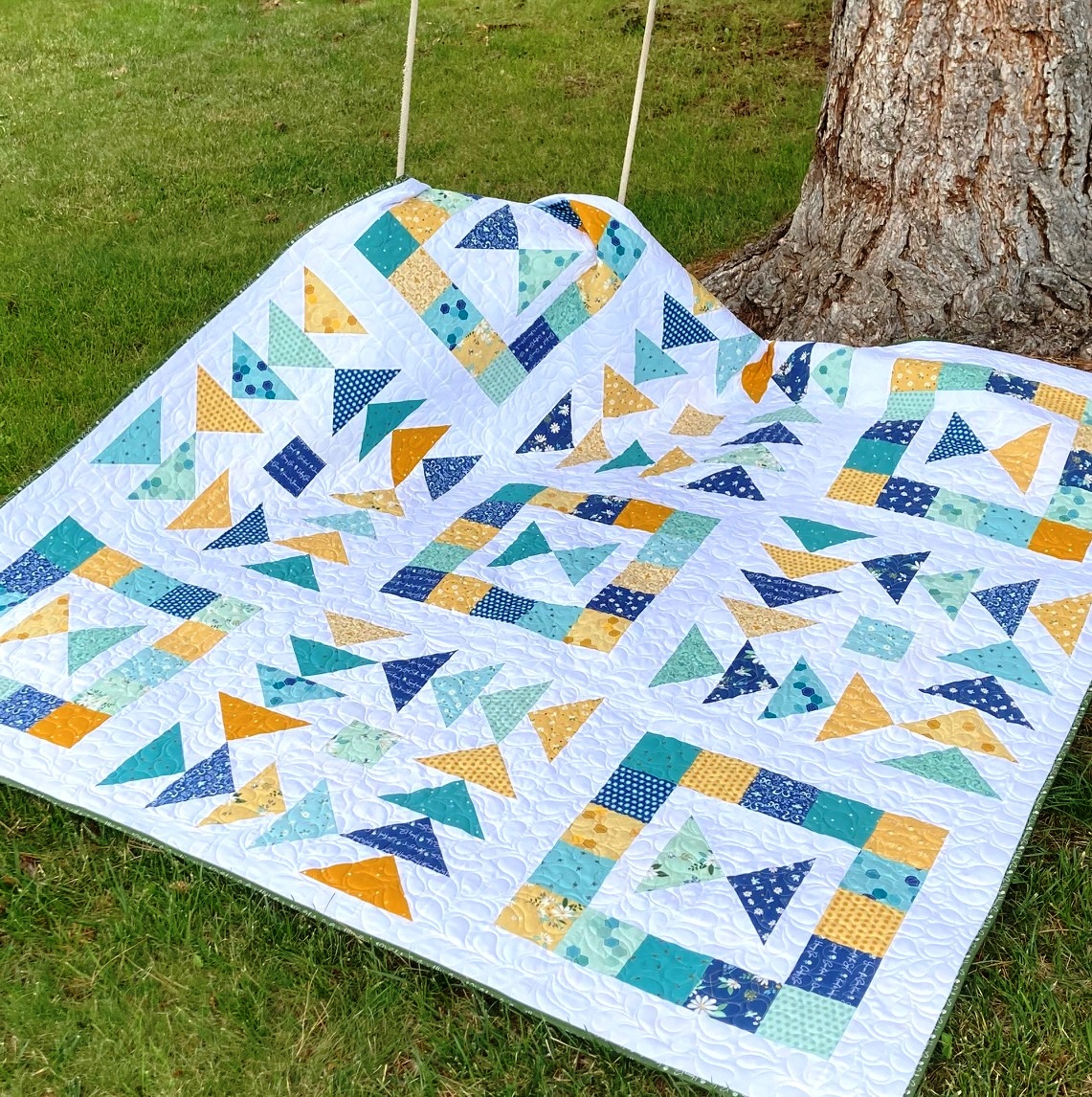 Flying In Squares is made entirely of 10″ squares plus a few sashing strips!!! So just grab your favorite 10″ Stacker and with very minimal cutting, you are all set and ready to sew!!! And I just love the beautiful colors and happy prints of this Daisy Fields line!!! How cute are all of those little bees, and if you look close, you will even see a little metallic sparkly, so great!!!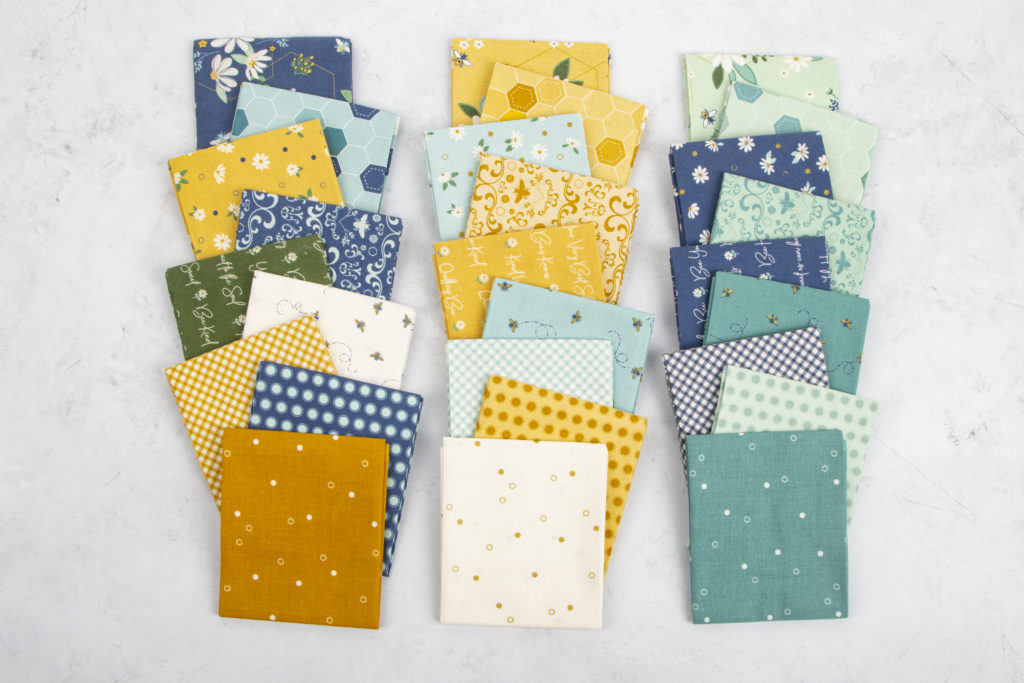 Flying In Squares is made using a No-Waste Flying Geese method and the Flying Geese finish at 4″ x 8″, so these are some big Geese 🙂 It makes putting this quilt together super fun and fast!!! You have once basic Building Block, and the rest are sashing and square squares. You alternate the layouts of your units to make 2 blocks, one square made with geese and one square made with squares . . . hence, Flying In Squares 🙂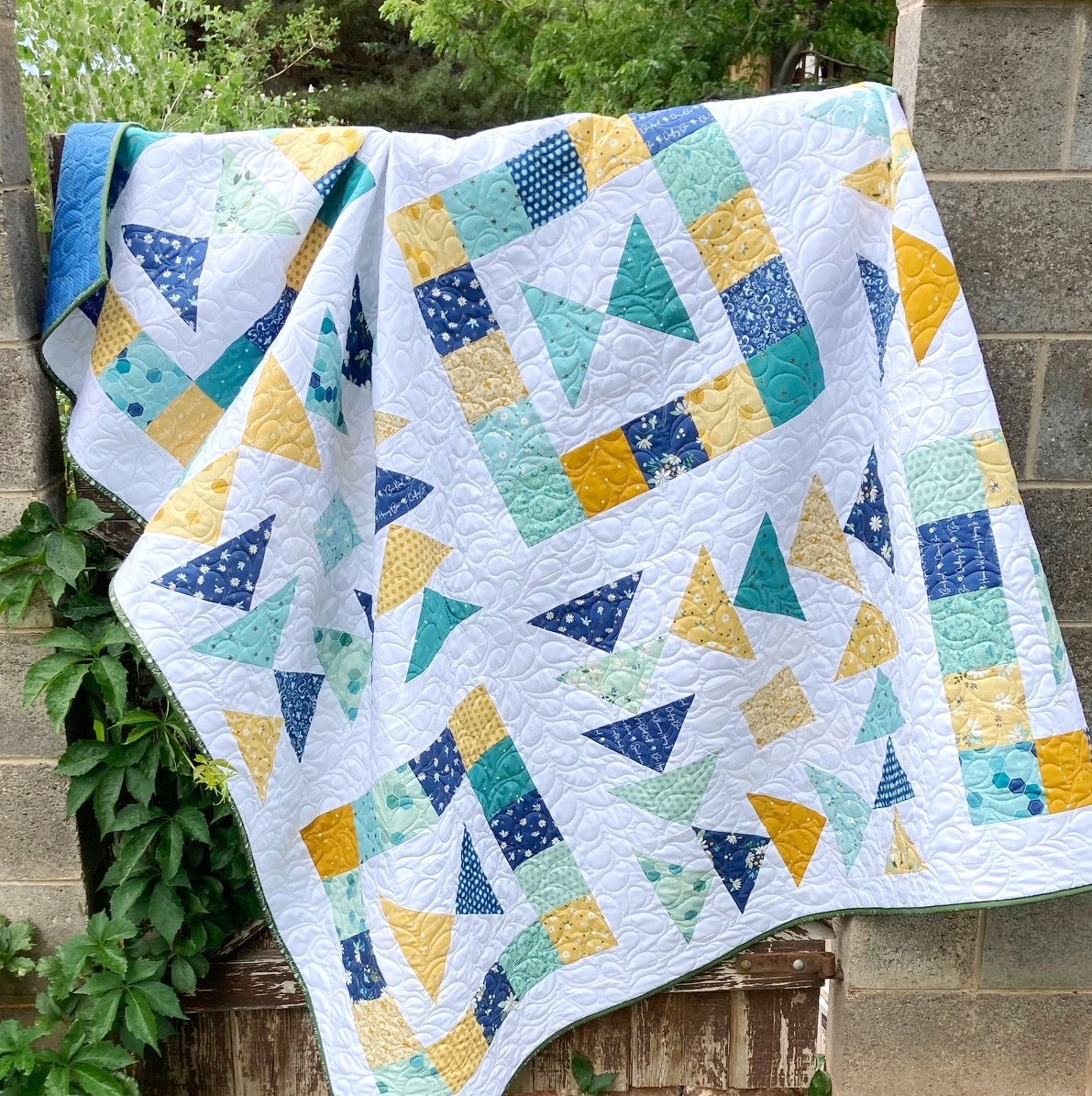 And this design allows you to really give the quilt a fun scrappy look, even though you just used one 10″ Stacker!!!! And you really use up that 10″ stacker to make this Picnic Size 80″ x 80″ quilt. And as I mentioned, there is a free PDF Download of this pattern, so you can make your own!!! To get the FREE PDF Flying In Squares Pattern Download, just click to my blog and download it there 😉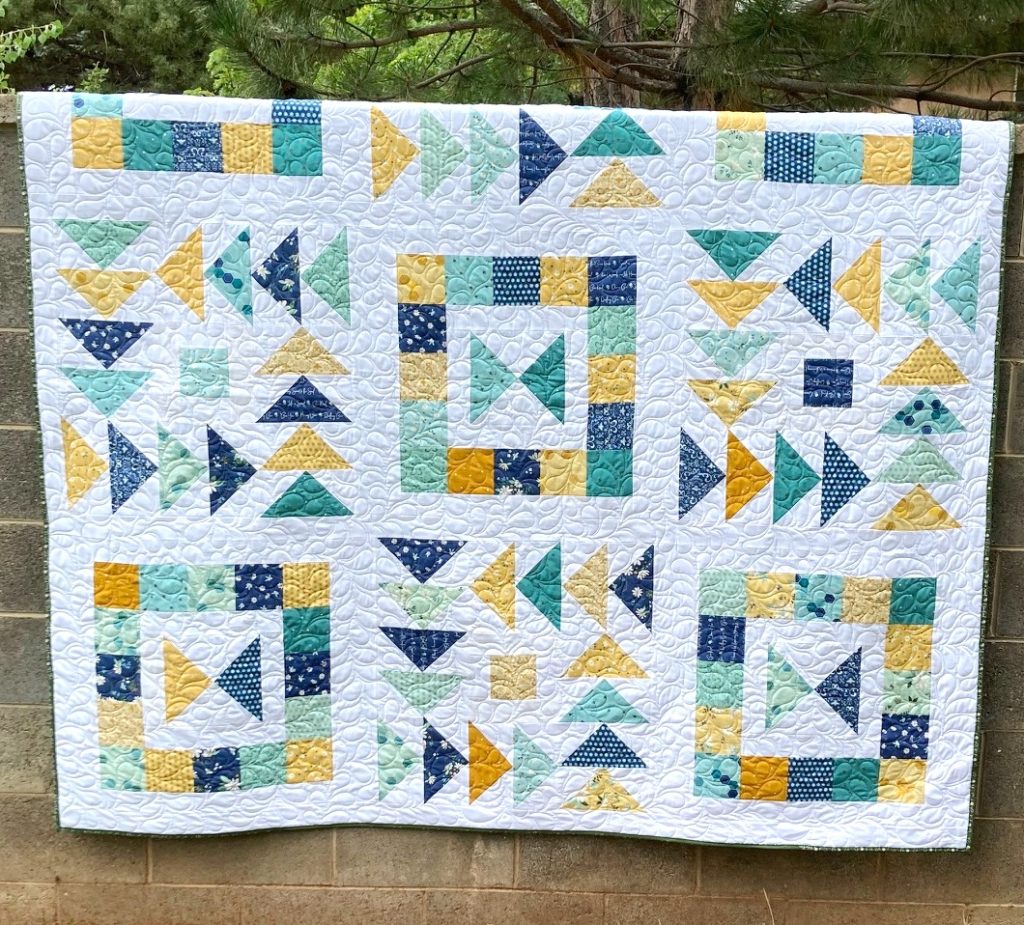 When it came time to quilt mine, I decided on an all over wavy feather. I just love how it adds so much curvy goodness to all of those sharp piecing lines. And the texture is so yummy, lots of quilting, but still super soft in all of the petals 🙂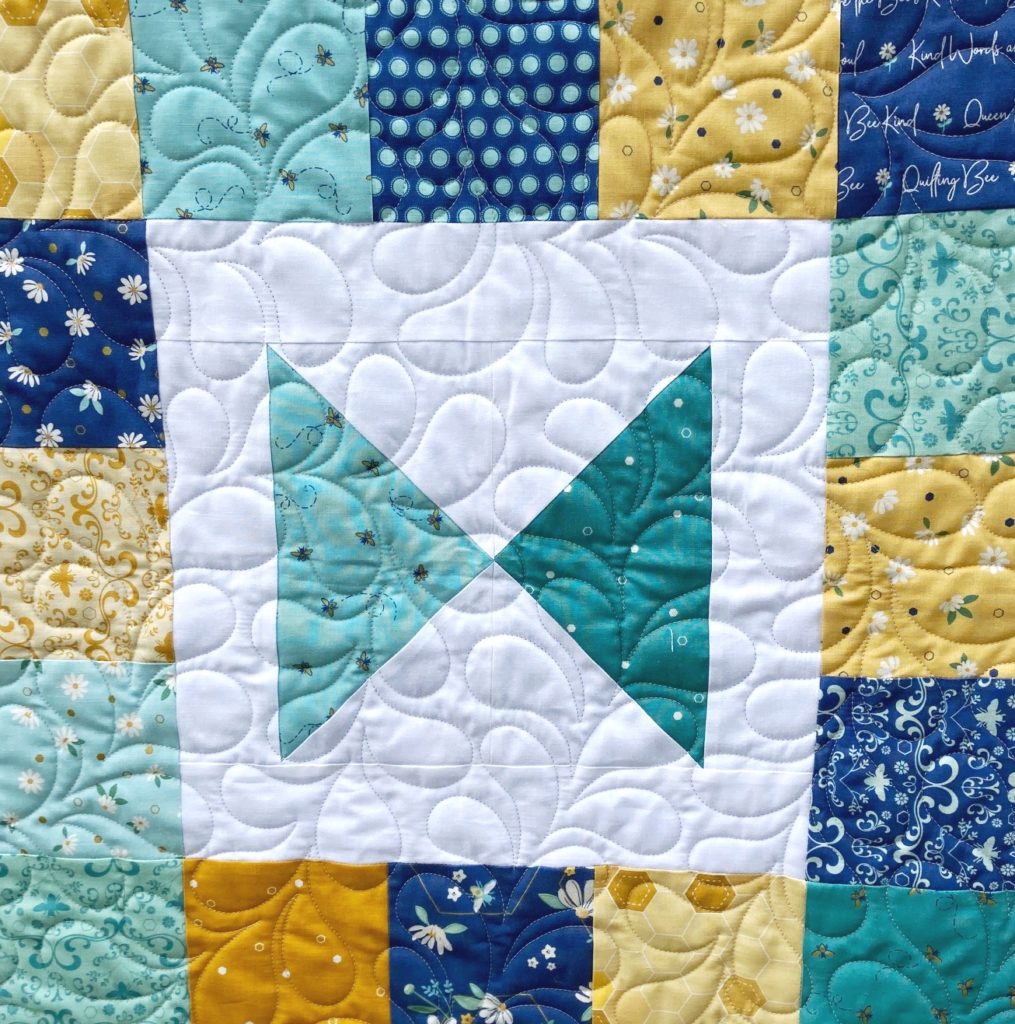 And that is my Flying In Squares quilt!!! I hope you have enjoyed this post. Oh, and if you make your own Flying In Squares quilts, I would love to see them! You can share your quilts with me on social media using hashtags  #happyquiltingwithmc and #rileyblakedesigns and tagging @happyquiltingmc or email me a picture at happyquiltingmelissa@gmail.com. I can't wait to see your Flying In Squares Quilts!!
Thank you so much to Riley Blake Designs for having me here on their blog. And to see more of my Happy Quilting adventures, you can stop by my Happy Quilting Blog for a visit, follow me on Instagram @happyquiltingmc or visit my Happy Quilting Facebook Page. I just love being able to share lots of quilting goodness on a daily basis and would love to share it with you.
I hope you have a very Happy Quilting Day!!!