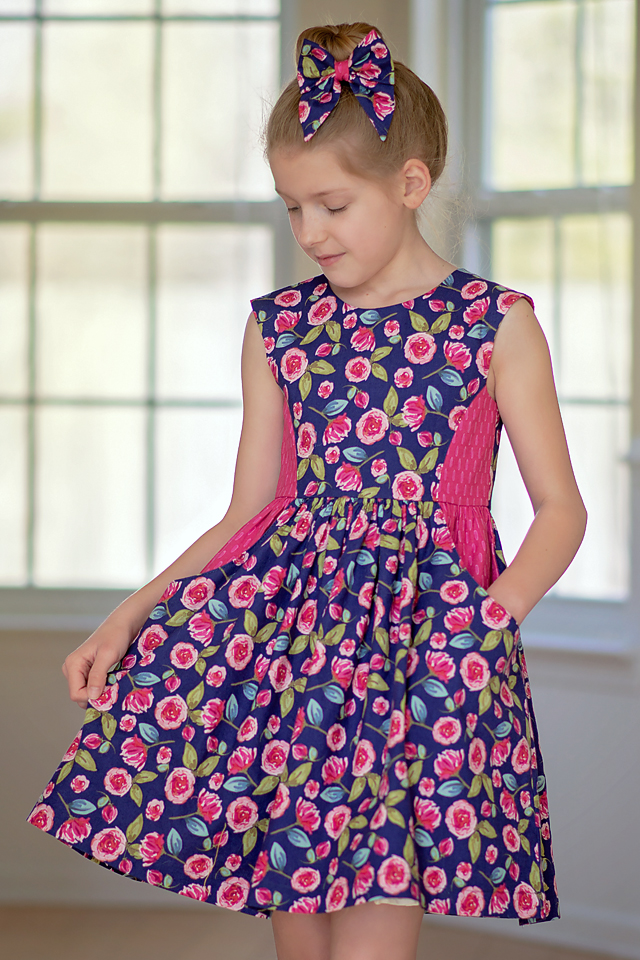 Hi everyone, it's Kari from That's Sew Kari. Spring is SO close and we are so ready for warmer weather. My favorite part of Spring is all of the new flowers blooming. They always make me so happy. Lila Tueller's newest collection — Blissful Blooms — is nothing short of stunning. The colors are so vibrant!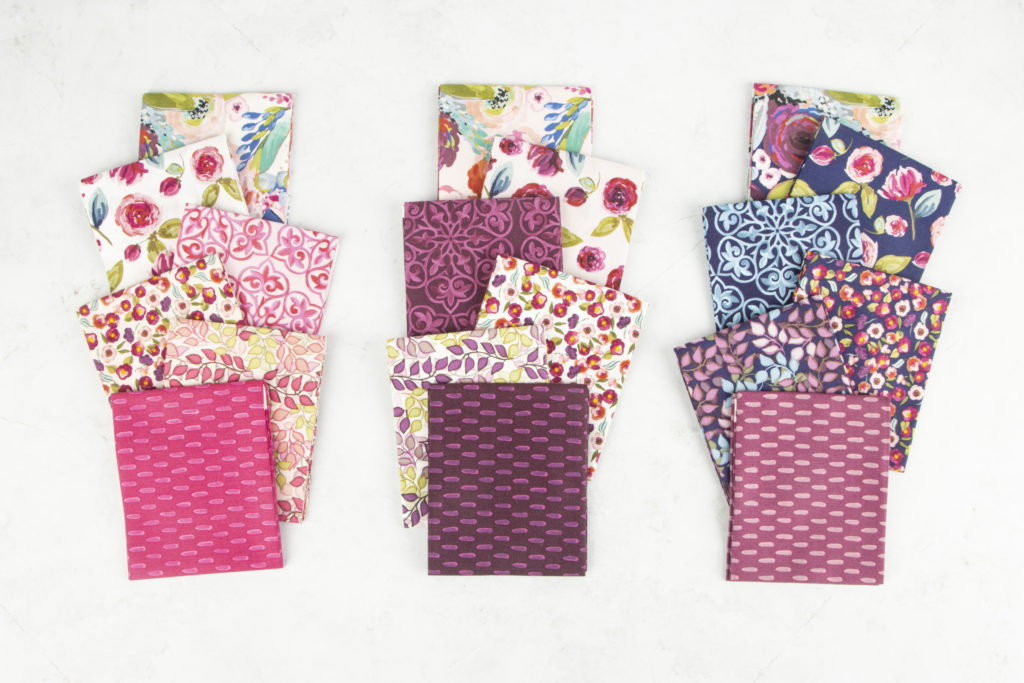 The Floral Navy and Tonal Fuchsia prints practically jumped off the screen at me and I knew I had to make a dress with these two prints. They are even more stunning in person.
I had the perfect pattern in mind to show off the contrast of the bright fuchsia against the navy floral. I used Posie by Peony Patterns. It's a fun silhouette with a princess seamed bodice that melts into large oversized pockets in the skirt. My daughter loves the wider shoulders because "it fits dress code!!"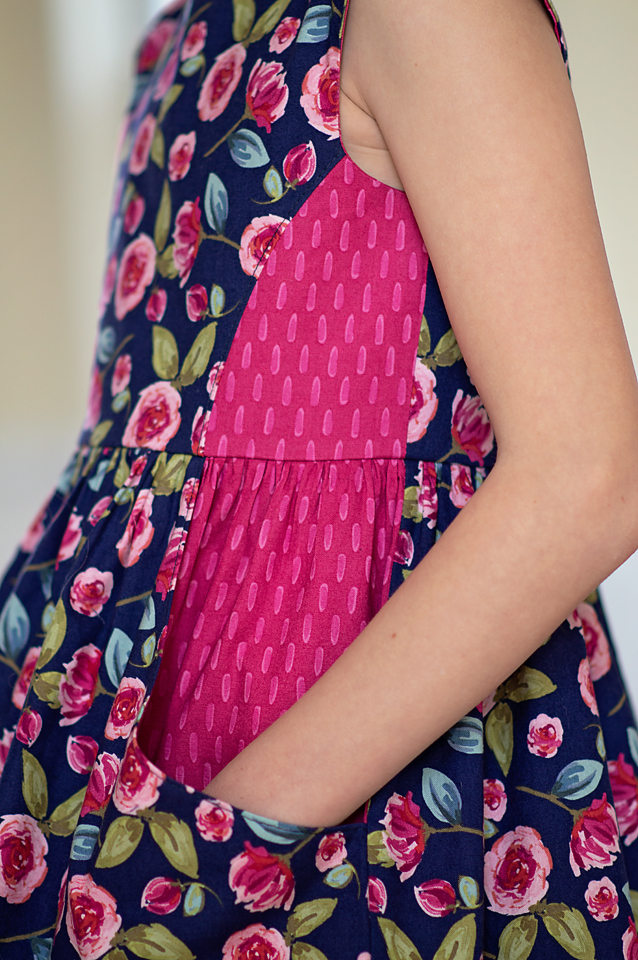 I am just smitten with the rich vibrant colors. I cannot look at the dress without a huge smile. It's like a whole bouquet of flowers walking around! Find more pictures and details on my blog!
You definitely need Blissful Blooms — check your favorite fabric shop for your yardage!