In today's blog, I'm showing off a new design of mine. I needed to pattern test it, so I thought the Bluebonnet Breeze fabric designed by Shealeen Louise was a great choice!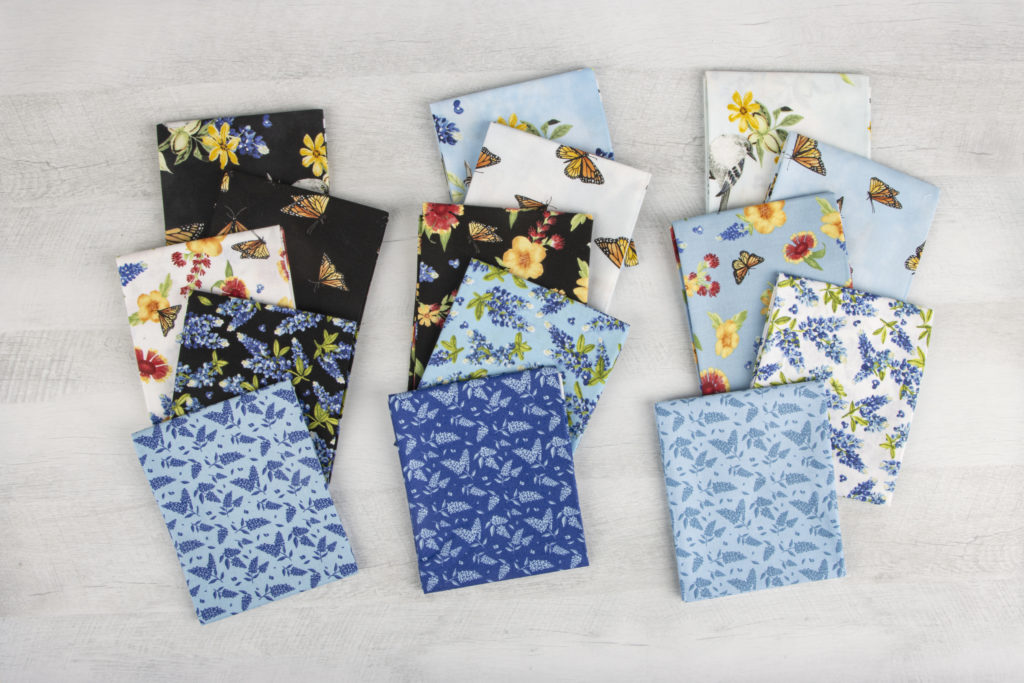 The floral and butterflies went perfectly together to create this mini-quilt. I'm still working out the size of my blocks and this one turned out bigger than a pillow-size, almost 22″ x 22″. It's a beautiful little wall hanging!
For this mini-quilt, I used Monarch White, Tonal Blue, Flowers Sky, Flowers Black, Riley White and Riley Orange. I also used some Cobalt and fussy cut the corners of my quilt.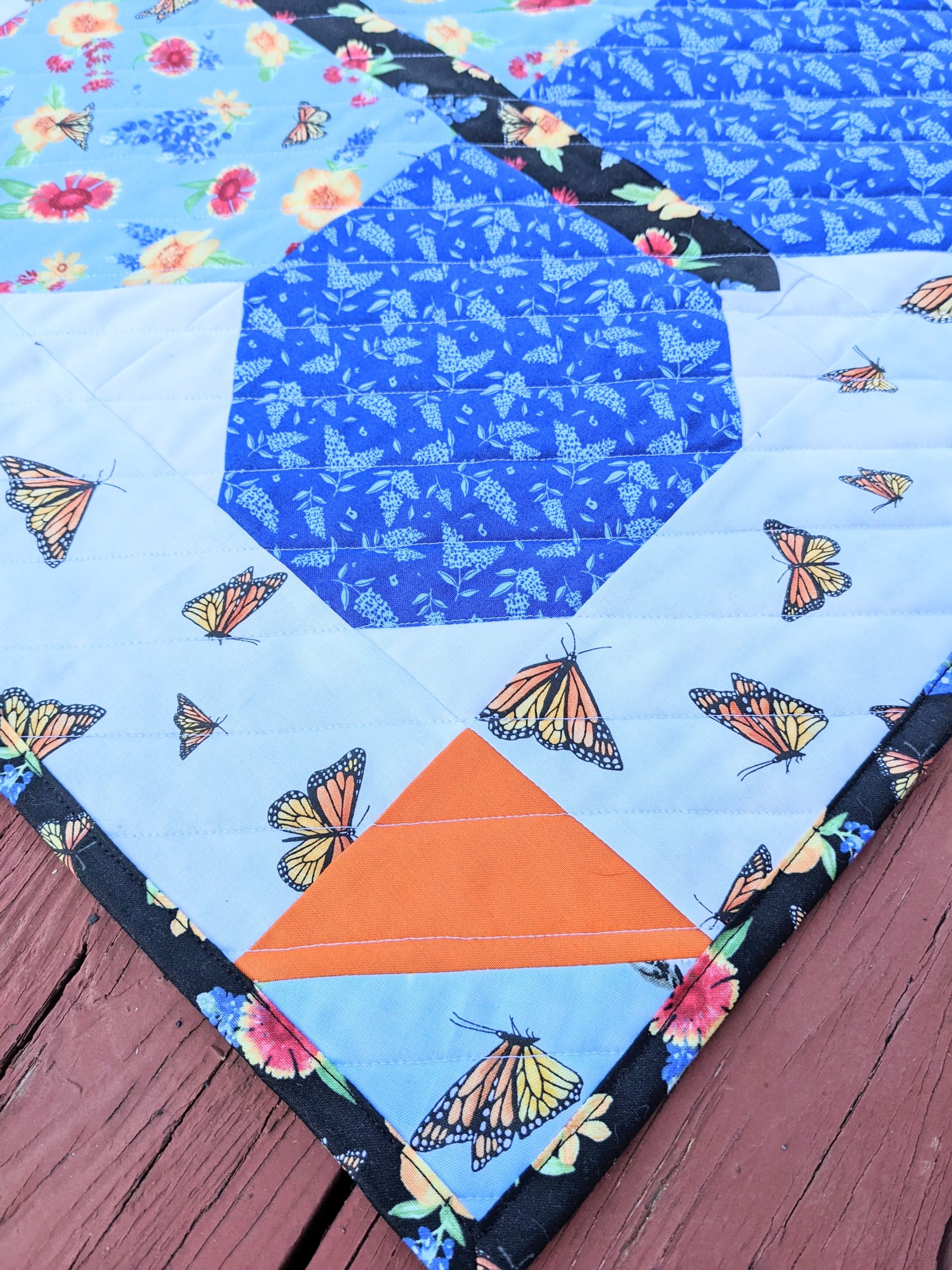 I did a straight line stitch for the quilting on my domestic to give the piece clean lines. I used Floral Black to bind my mini-quilt and it gave the piece a great finished look!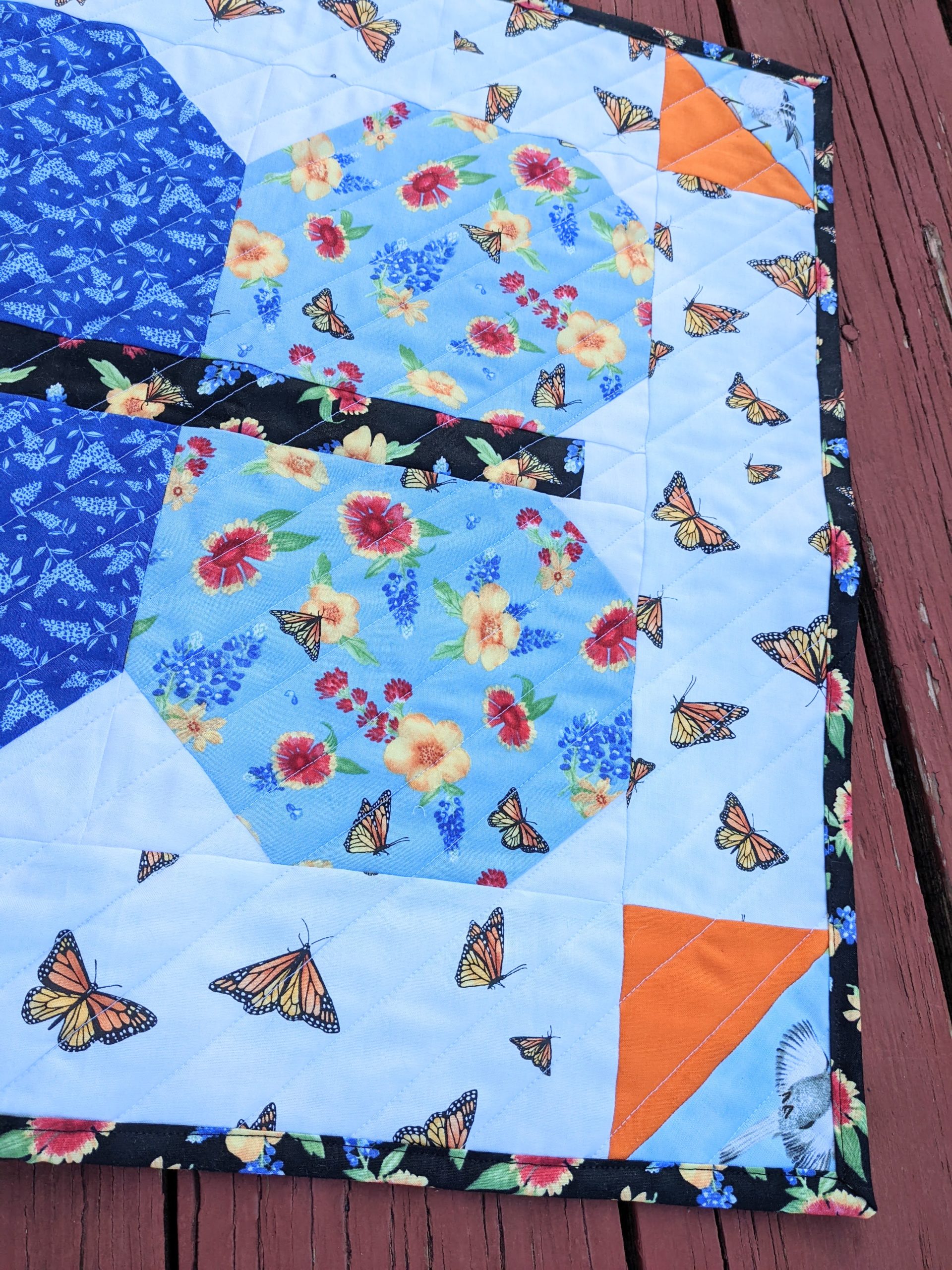 This butterfly pattern still needs some tweaking, so it will release later this year. If you like my design, please check out www.sewlsister.com and keep in touch with me!