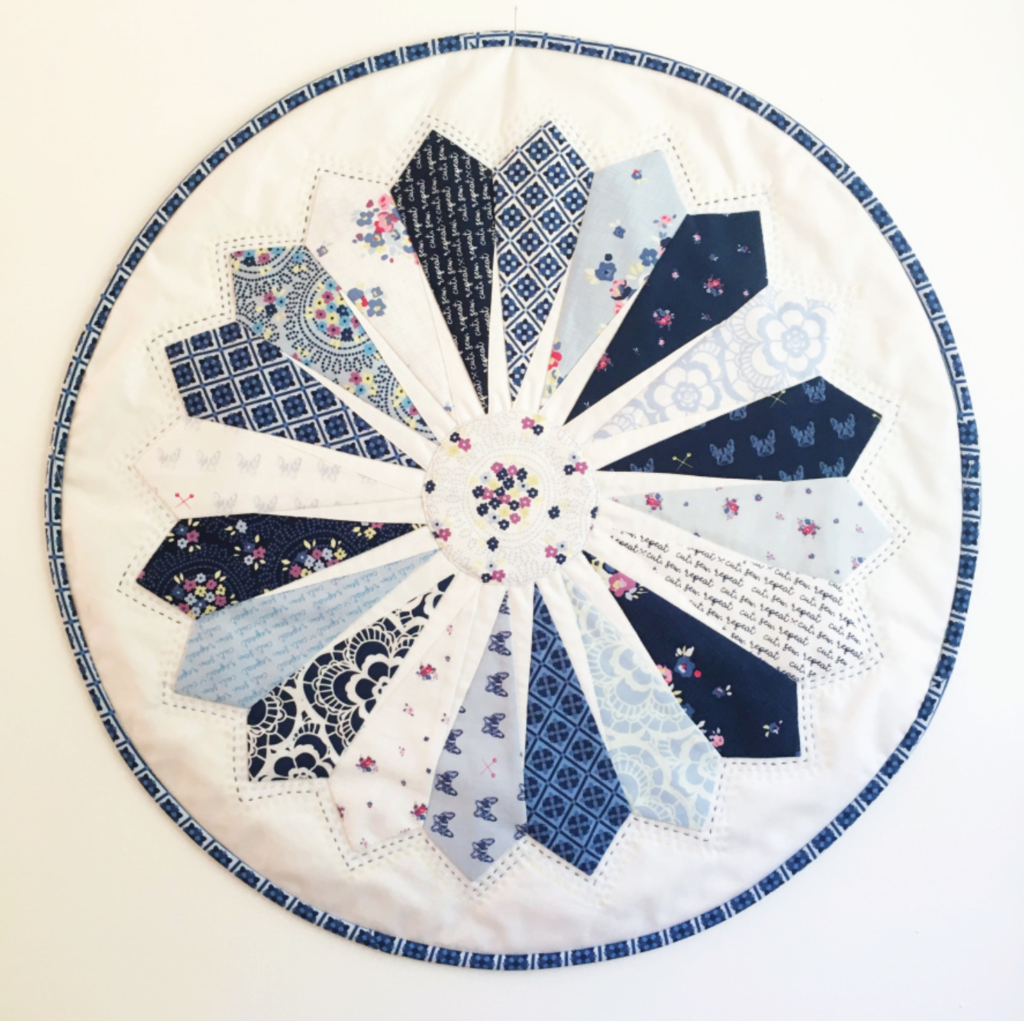 Typing up this post from the warm and beachy North Carolina coast gives me all kinds of good feels! Blue Carolina, designed by Christopher Thompson, really does embody so much about this lovely little part of the world: a little preppy, a little free-spirited, and a little bit soft & breezy. Faith Essenburg, of the Sarana Ave. blog, made this totally fabulous circle mini quilt, showing off the many flavors of Blue Carolina.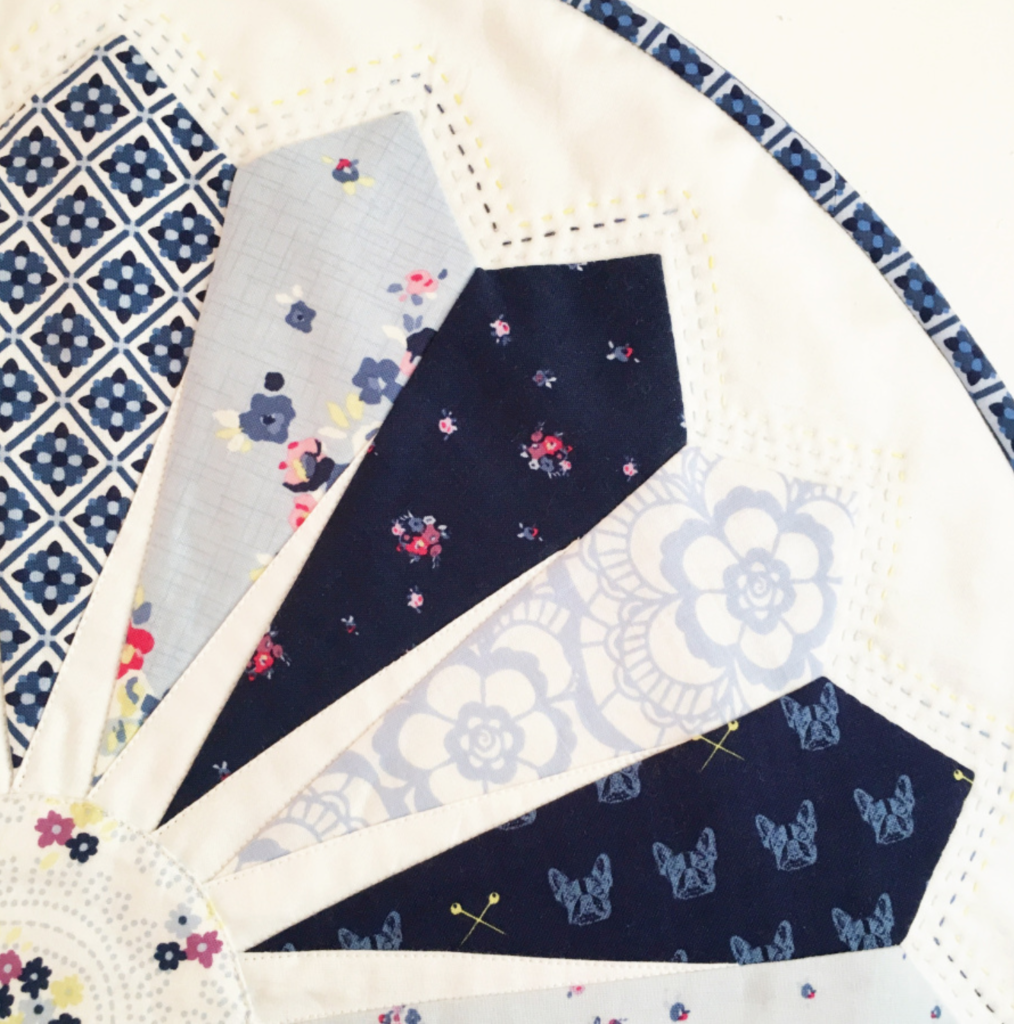 We LOVE the three colors of hand stitching around the edges! Click HERE to visit Sarana Ave. for more photos and information about this lovely mini.
You can follow Faith on Instagram @faithessenburg.
Here is more Blue Carolina fabulosity for you! This Dog Bone Doggy Mat was made by the super talented Sarah of Saraditty. Take a closer look at this project on Instagram @sariditty. Amazing!
Thanks for stopping by!