Hello friends! It is Sarah here from Piccolo Studio and I am thrilled to be sharing my very first blog post as a Riley Blake Blog Contributor, I am really looking forward to spending another year working with this wonderful company and playing with all the gorgeous upcoming collections.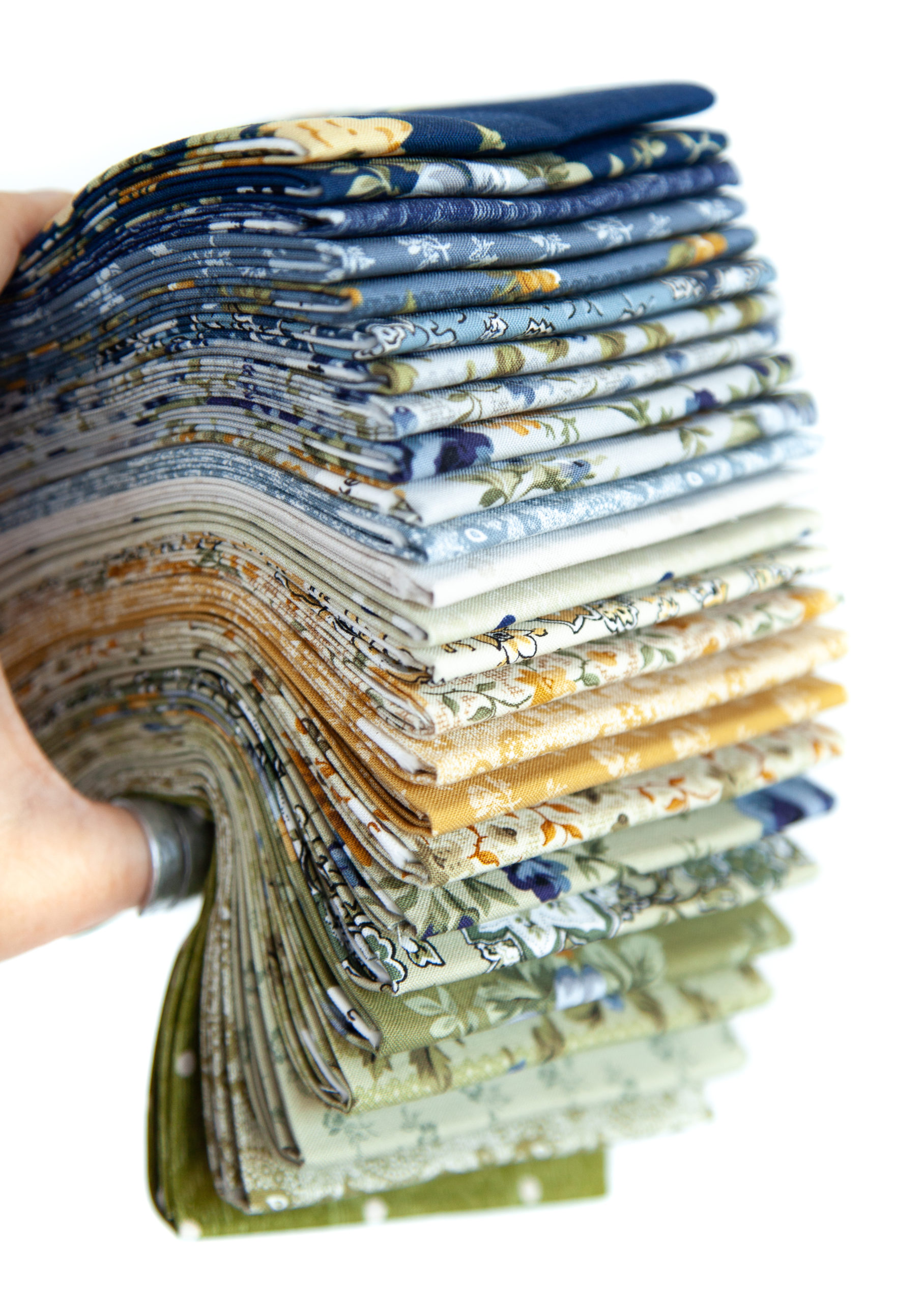 For my first collection of 2022 I elected to work with the latest collection from Gerri Robinson – Buttercup Blooms. When I first saw the range I was drawn to the classic blue colourway and traditional florals. The main florals are so beautiful and would be perfect in so many different applications from clothing to home décor and beyond.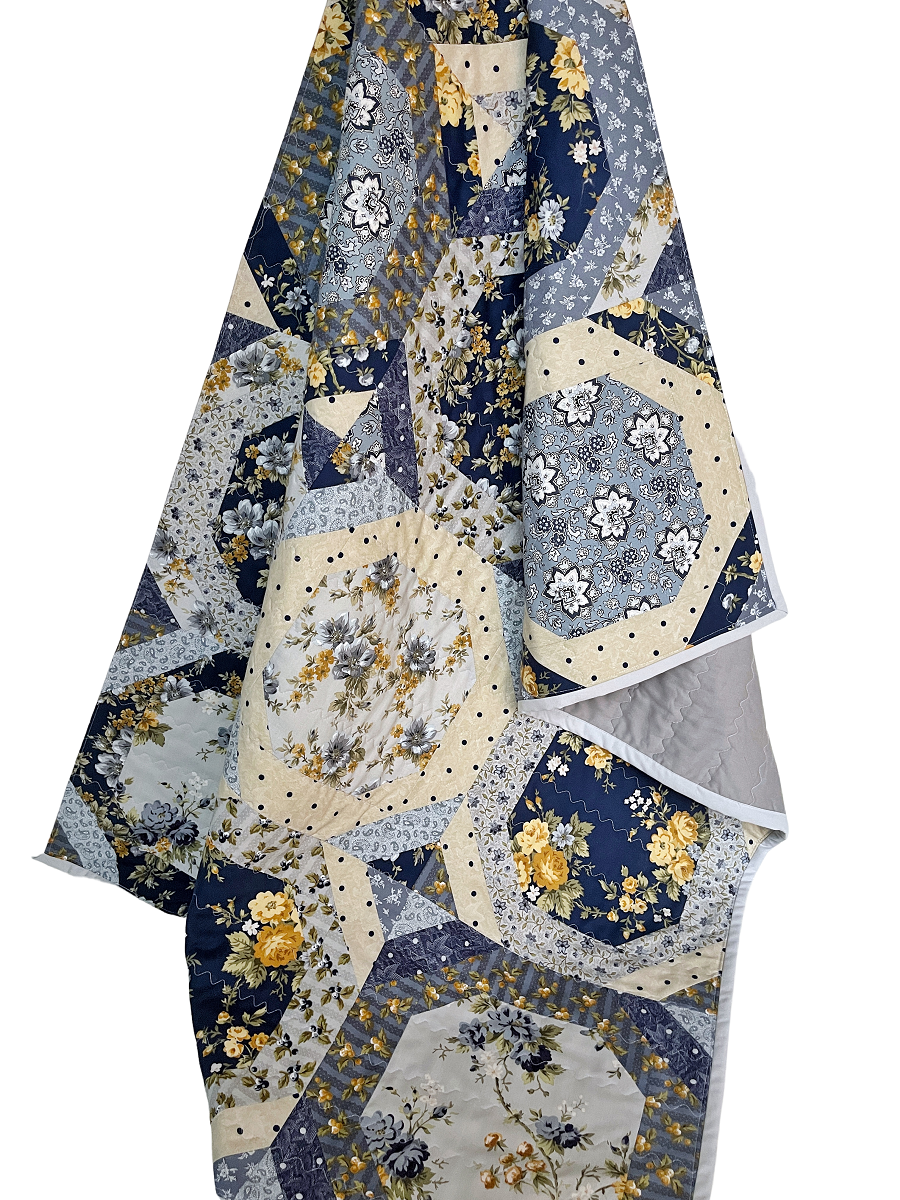 The minute the fabric arrived I knew it was the perfect collection to share a sneak peek of my very next quilt pattern – Curio. I mean, look at the inspiration picture I saved when designing this one: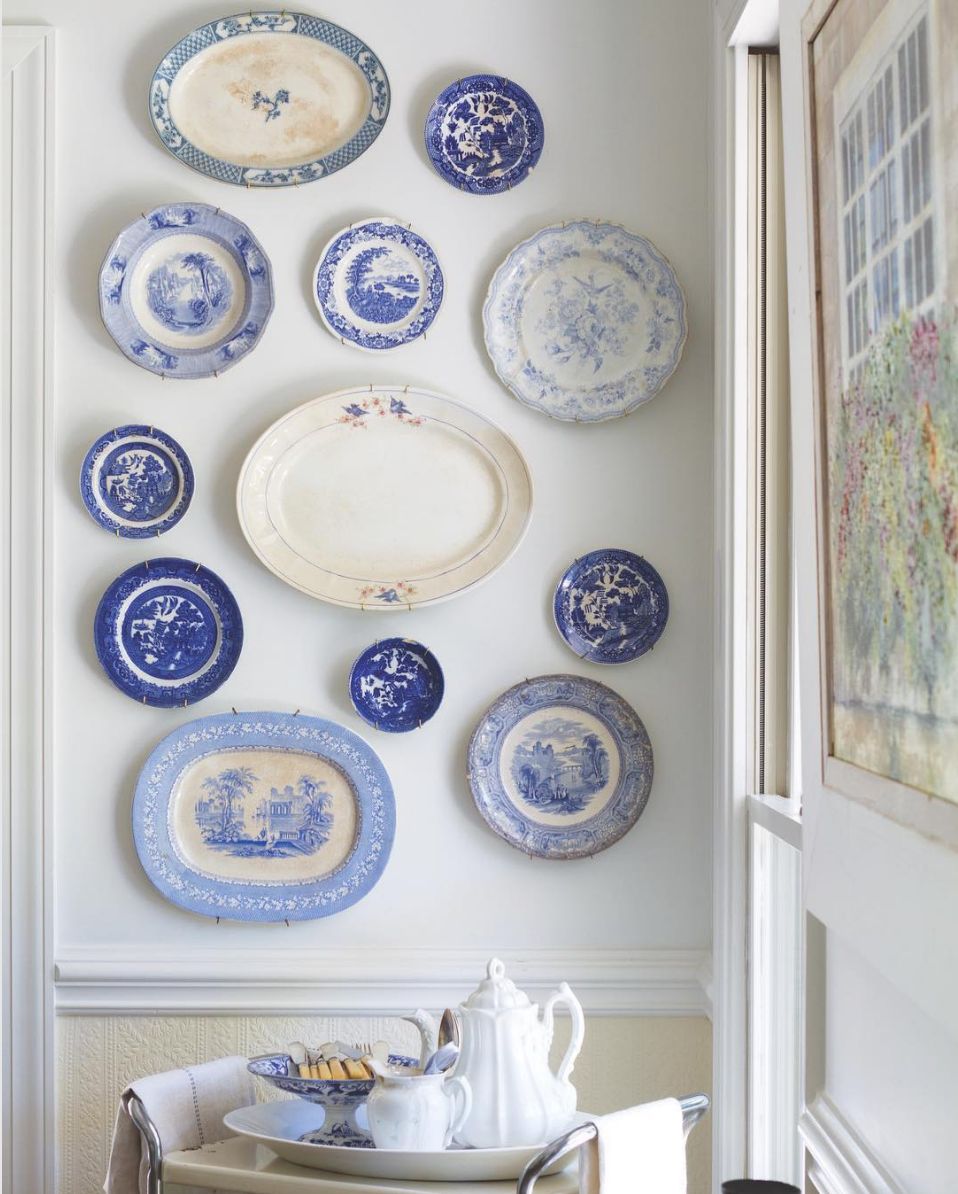 Doesn't the quilt look just like a wall of stunning vintage plates?!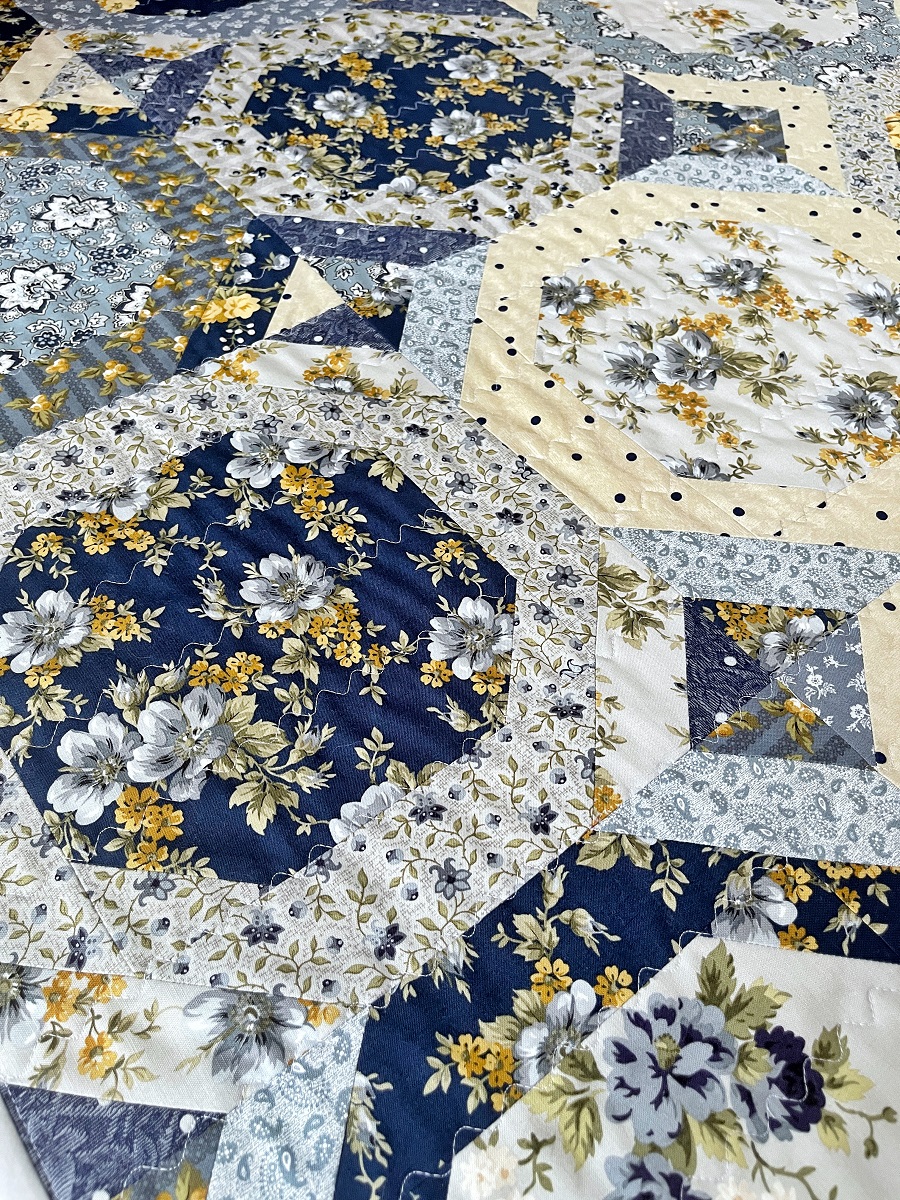 I have made 3-4 Curio quilts so far and I am happy to say that exactly like my most popular pattern, Lemon Squeezy, there is not a fabric line that does not work perfectly, but the vintage prints in Buttercup Blooms will always have my heart in the end.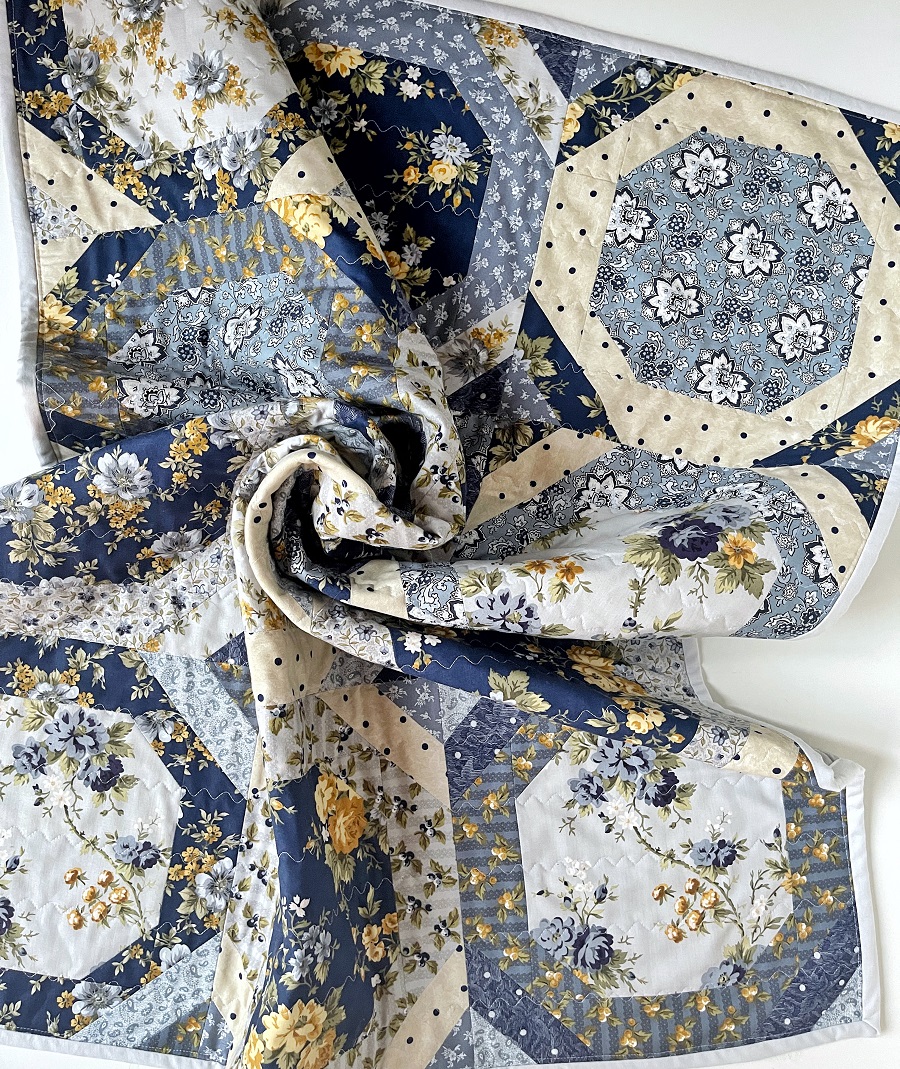 Curio is a big block quilt (my favourite of course!) and with my ¼ yard bundle of Buttercup Blooms I made the cot size. I backed it in a simple grey solid and bound in a silver cotton. I quilted it using the Serpentine Stitch on my Janome (#19) and kept it simple and soft.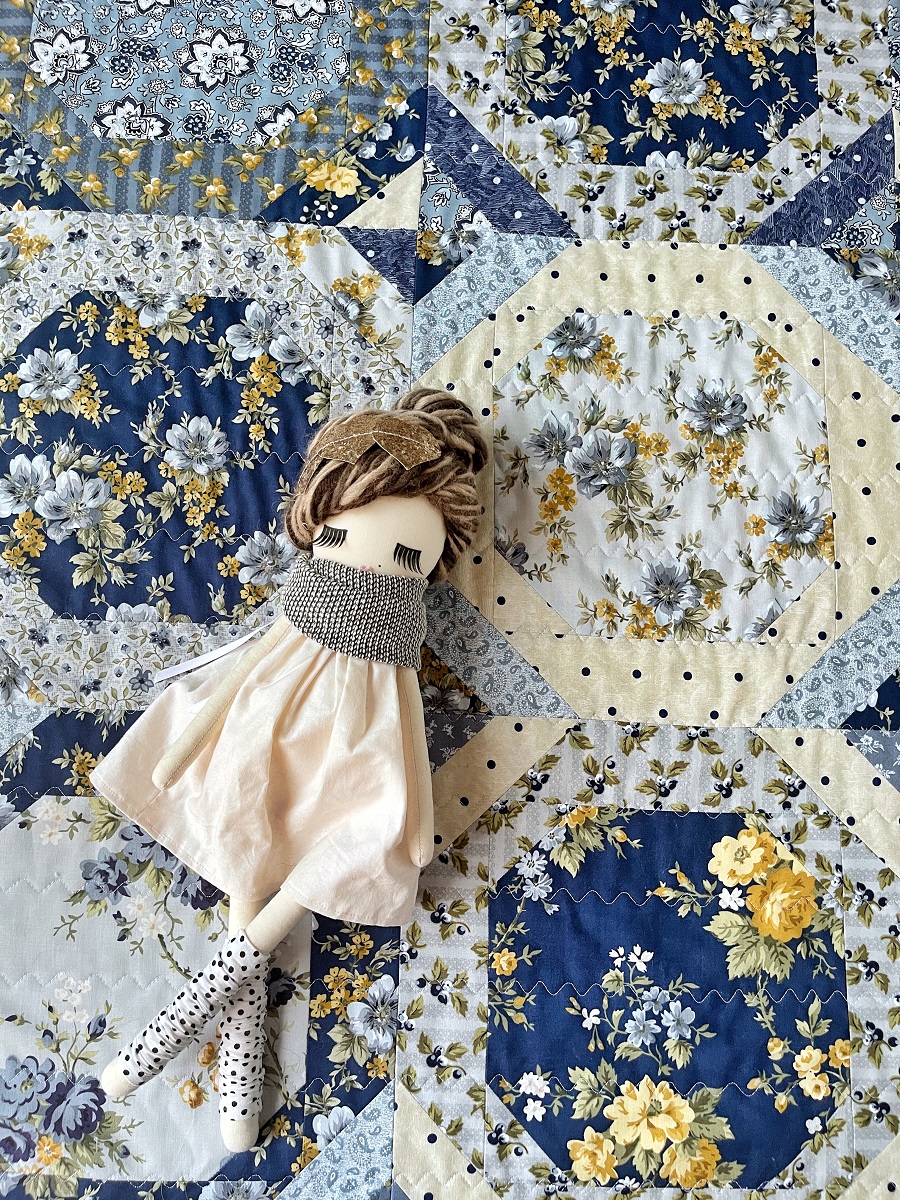 How I wish I had a vintage cot to display it in but alas this house is filled only with teens and technology now! I do still have my gorgeous collection of handmade dolls though luckily.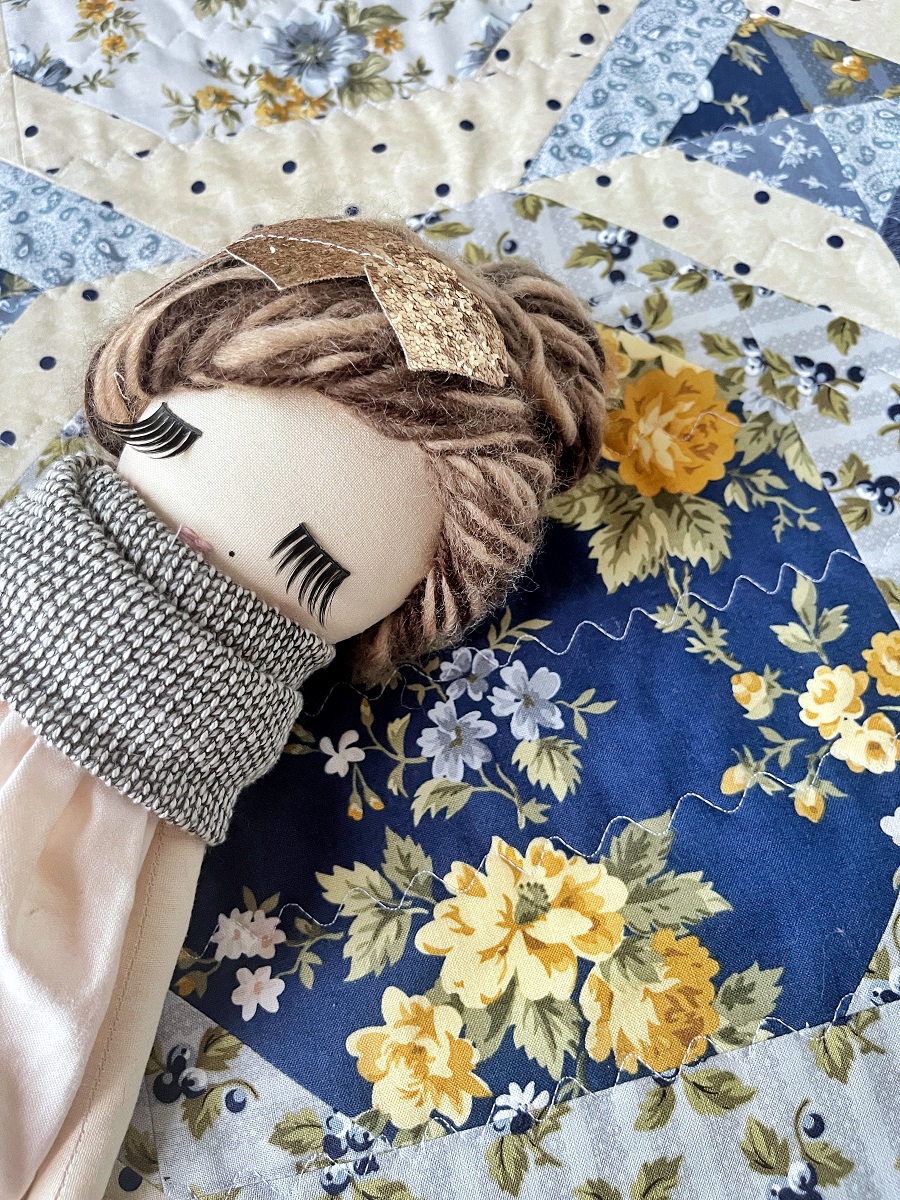 I am currently finalising the pattern to send to testers tonight so release details will be shared soon on my own blog and social media.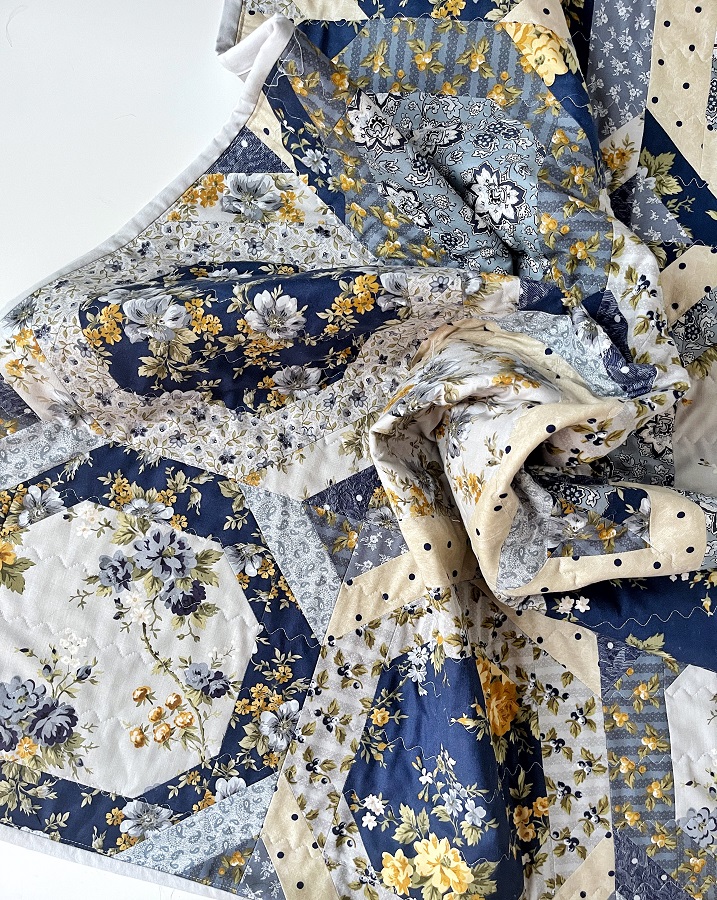 Thank you so much for allowing me to share my latest quilt with you all, it was such a pleasure to work with this beautiful collection and I hope it inspires your creative side.
Sarah xx
PS one more photo – I'm notorious for it!