Today we are having some fun playing with the new Colour Wall collection by Sue Daley Designs and several quilt block designs. Before we show you the block designs, we have to talk about this collection!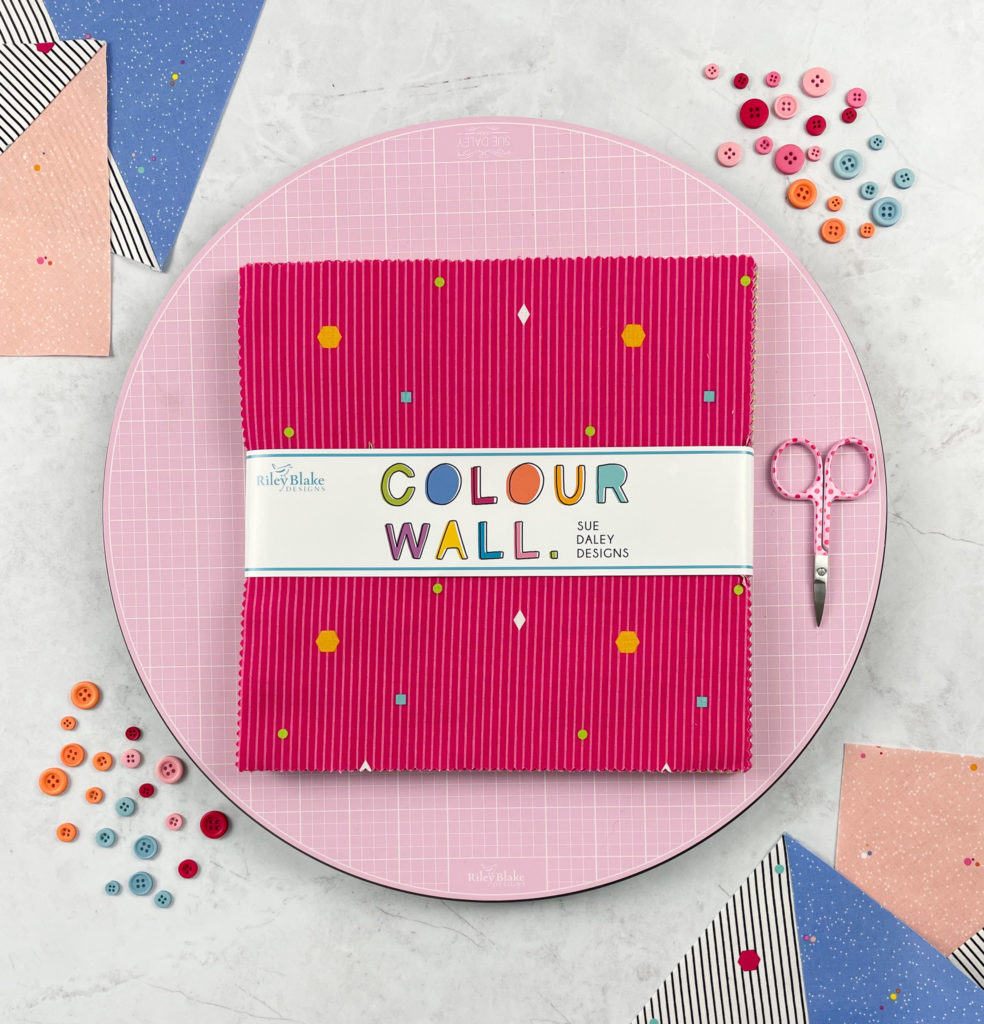 Colour Wall is full of bright and bold colors with subtle geometric designs.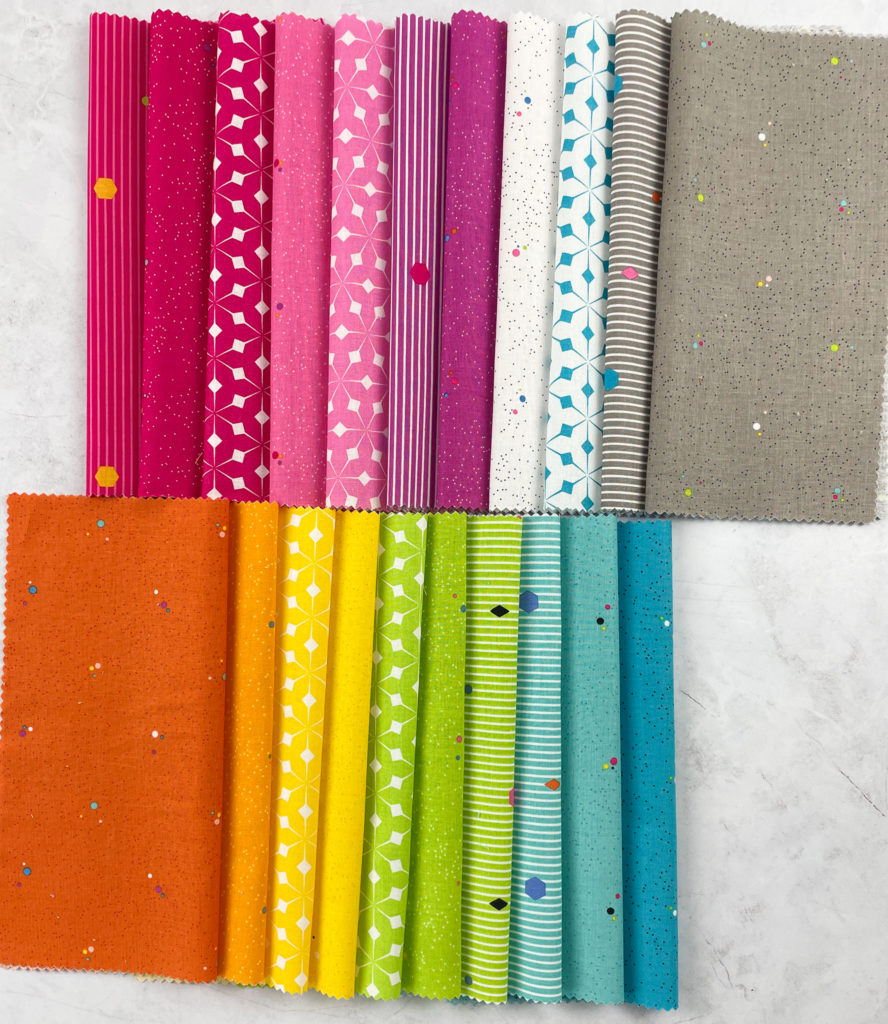 These fabrics may look simple but the quilts they can create are anything but! Take a look at these two quilts from the Colour Wall Storyboard.
And did we mention the stunning cheater print? It's amazing!!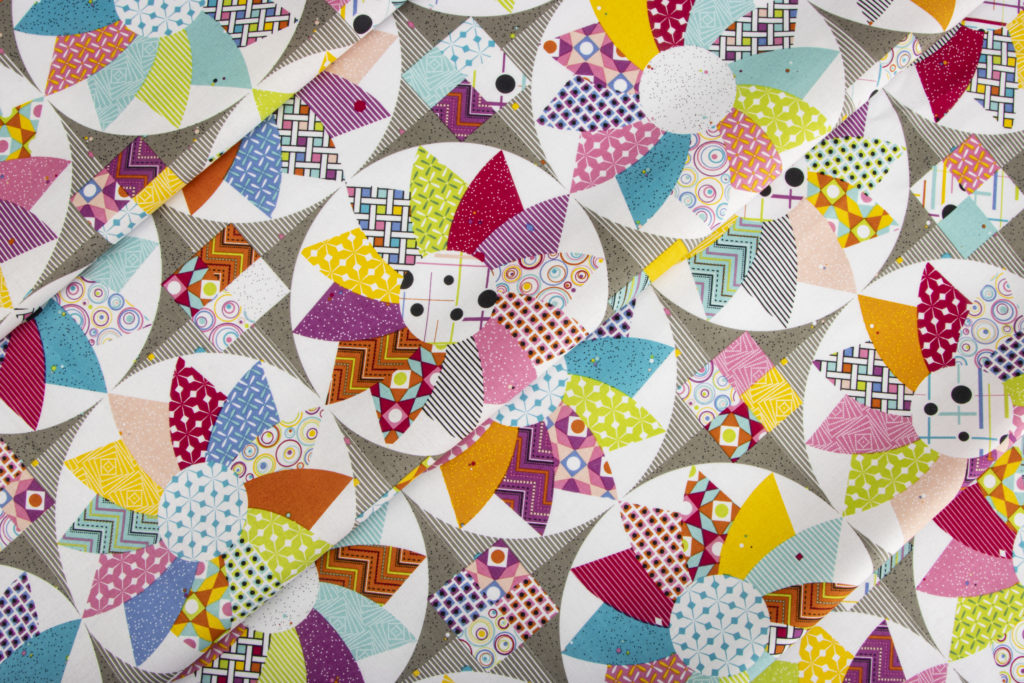 We had a 10″ Stacker on hand and decided to play! Using a simple half-square-triangle sewing method we made 4 half-square-triangles and rearranged them to make 8 different quilt block layouts! It's amazing how rotating one square can change the whole design. Check out the video at the link below and scroll on to see all the block designs and the instructions!
How To:
Start with two 10″ squares
Treat the fabric with Faultless Magic Quilting & Crafting Spray & press (optional but is SUPER helpful for accurate sewing & cutting)
Place right sides together & pin in place
Sew along all the edges with a 1/4″ seam allowance & press again
Cut from corner to corner (we love using Sue Daley's Rotating Cutting Mat for this step)
Open, press to the dark side, & trim
There you have it! You now have 4 half-square-triangles to arrange in any of the above designs or a design of your own creation! You can find the gorgeous Colour Wall collection by Sue Daley Designs at your favorite local or online shop.