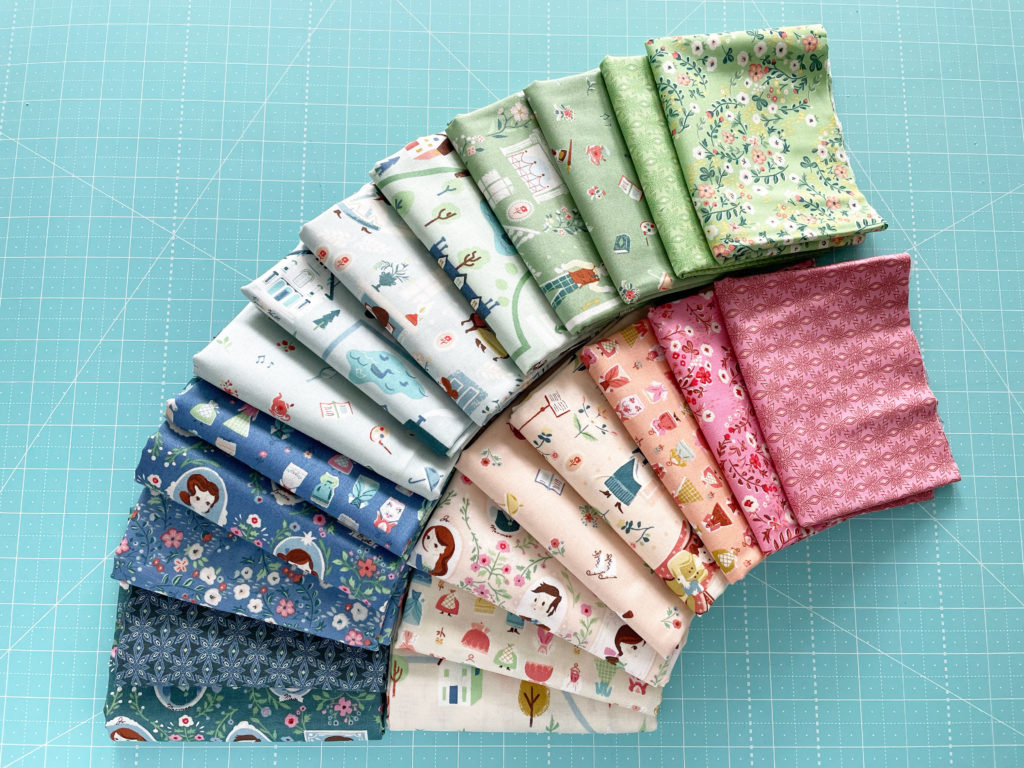 Hello from Snowberry Street! Hope you're having a lovely week and carved out some time to do something that made you happy! If you visited your favorite quilt shop any time in the last week, you may have been stopped in your tracks when you saw this adorable new collection by Jill Howarth! Based on the literary classic Little Women, this line features cute cameos, cozy houses, darling dresses, and my new favorite tiny floral I'll be hoarding in my stash.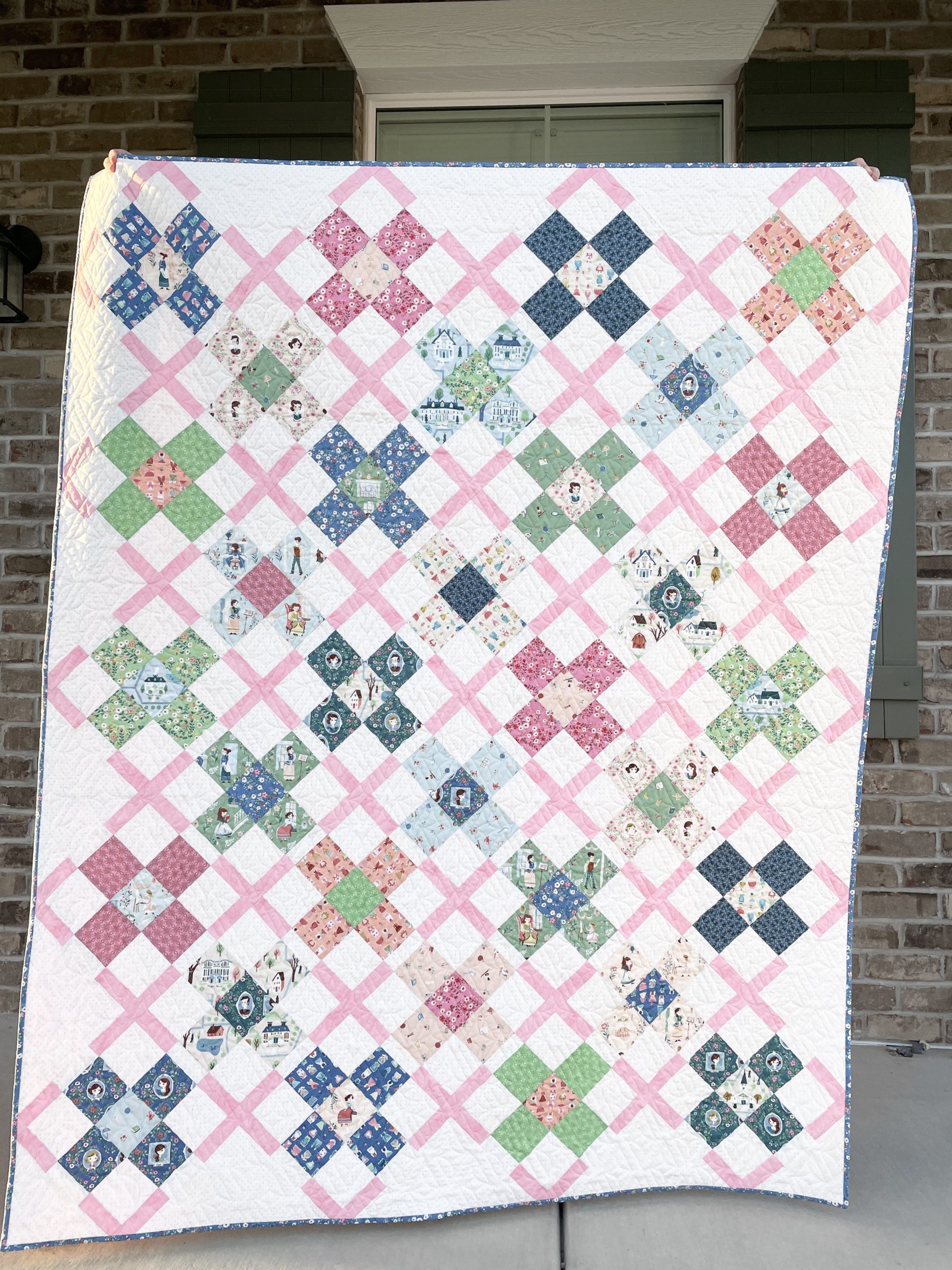 I chose the Ruth pattern by Kitchen Table Quilting for this collection. I wanted to feature all the cute little houses, cameos, and figures and this pattern was just right! I think I did more fussy cutting for this quilt than I've ever done before. Thankfully, I had the perfect sized ruler making that task much easier!
For the background, I chose Baby Pink Le Crème Swiss Dot. The pink accent and backing are both Shabby Peony.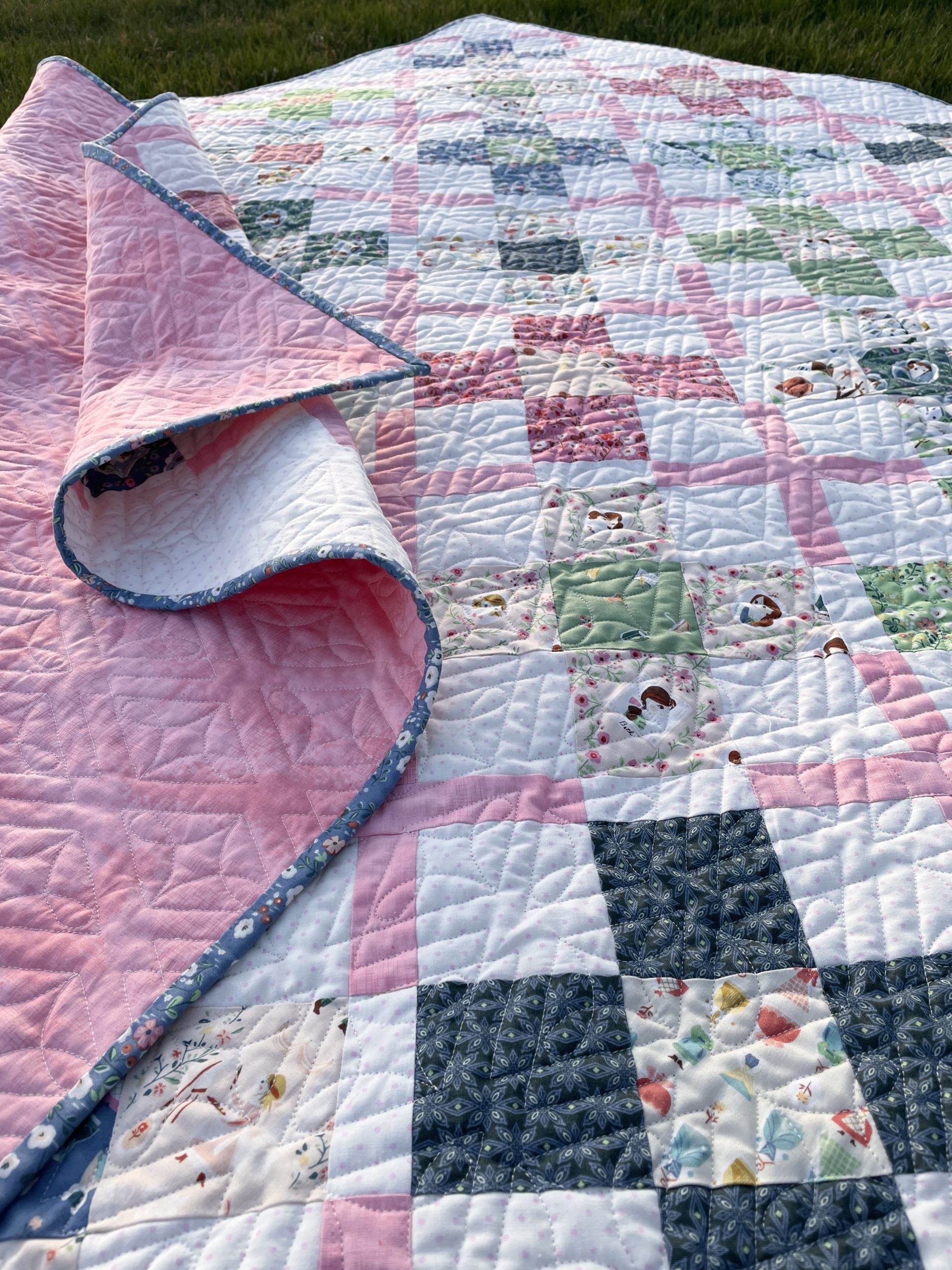 Brooklyn of Two Crazy Stitches did the quilting for me with this charming swirly diamond panto. The perfect touch!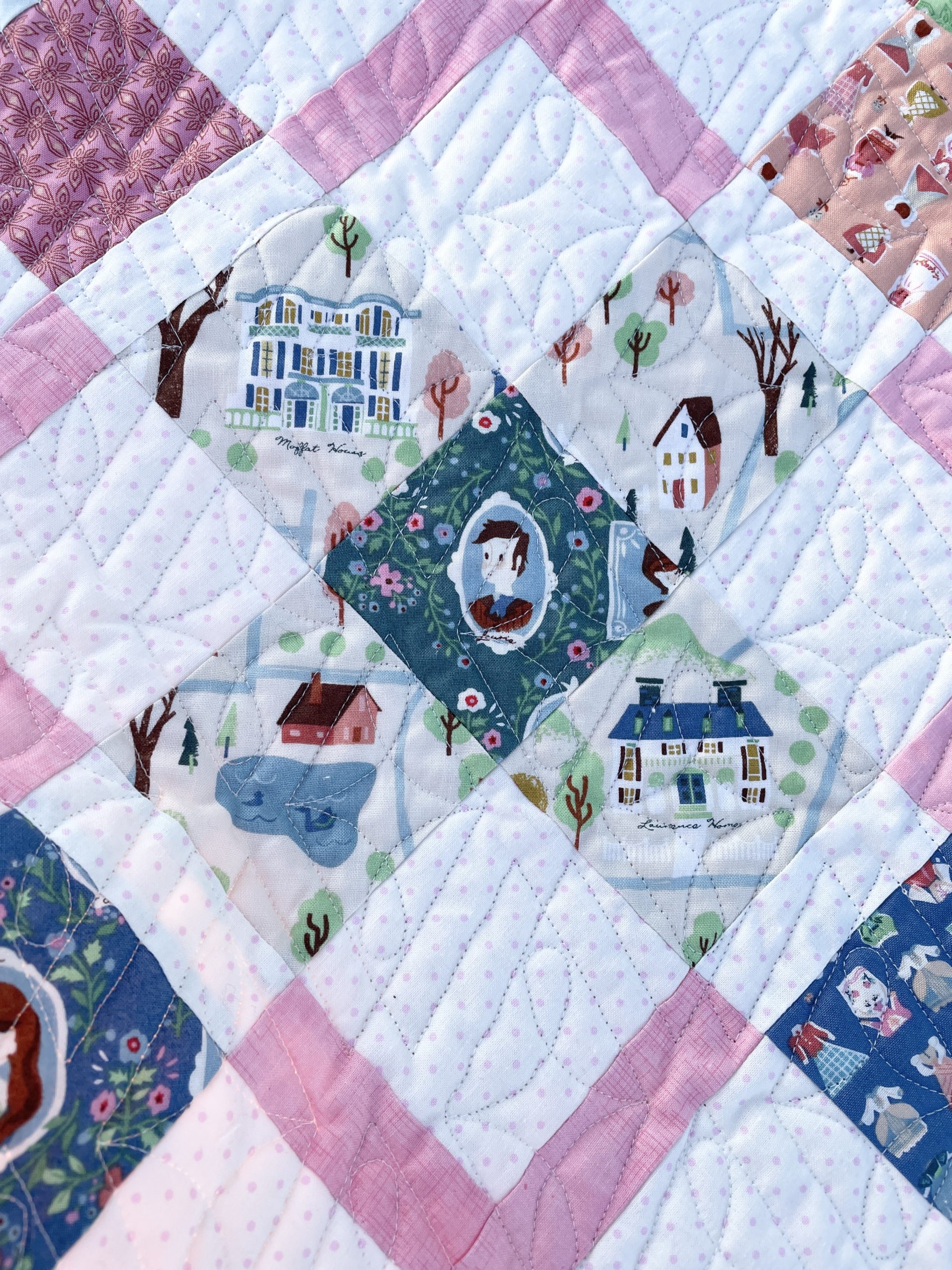 #SnowberryStreet #RuthQuilt #LittleWomen #LittleWomenQuilt #JillHowarth